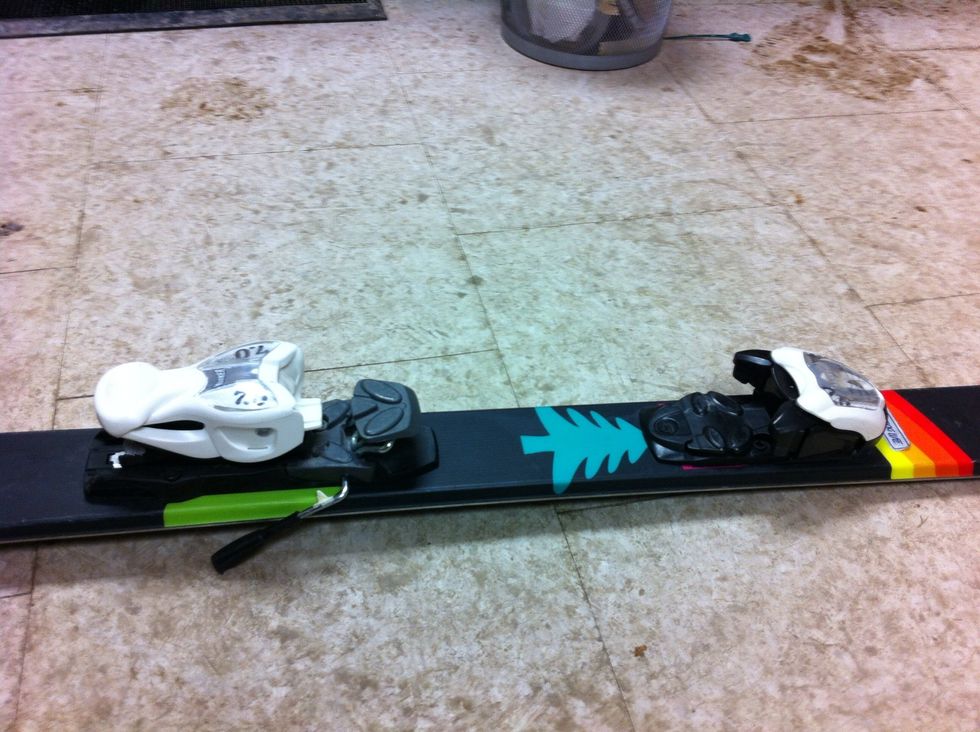 Make sure your binding at the rare is flat. Most of the ski binding is flat when its ready to be worn.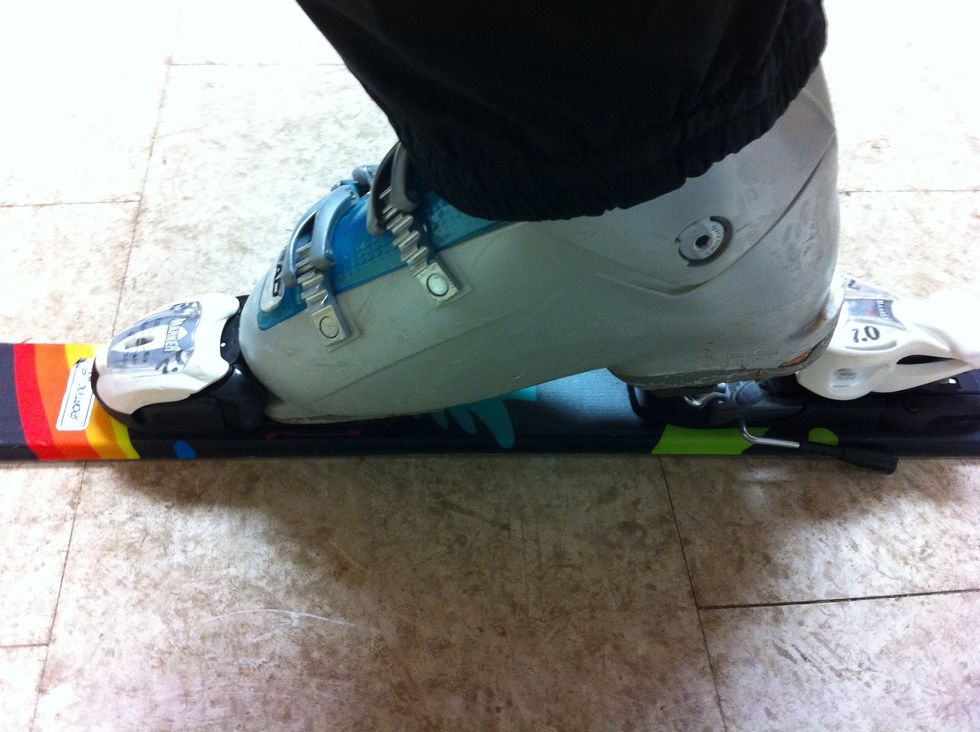 Put your toe into a little gap under the binder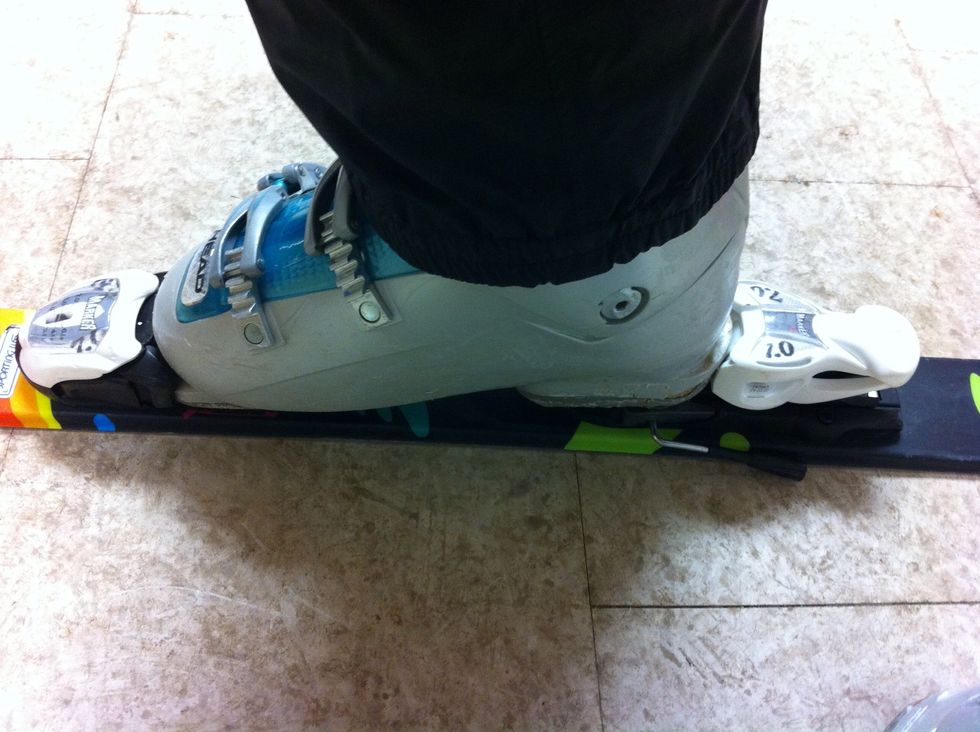 Then lay your heel down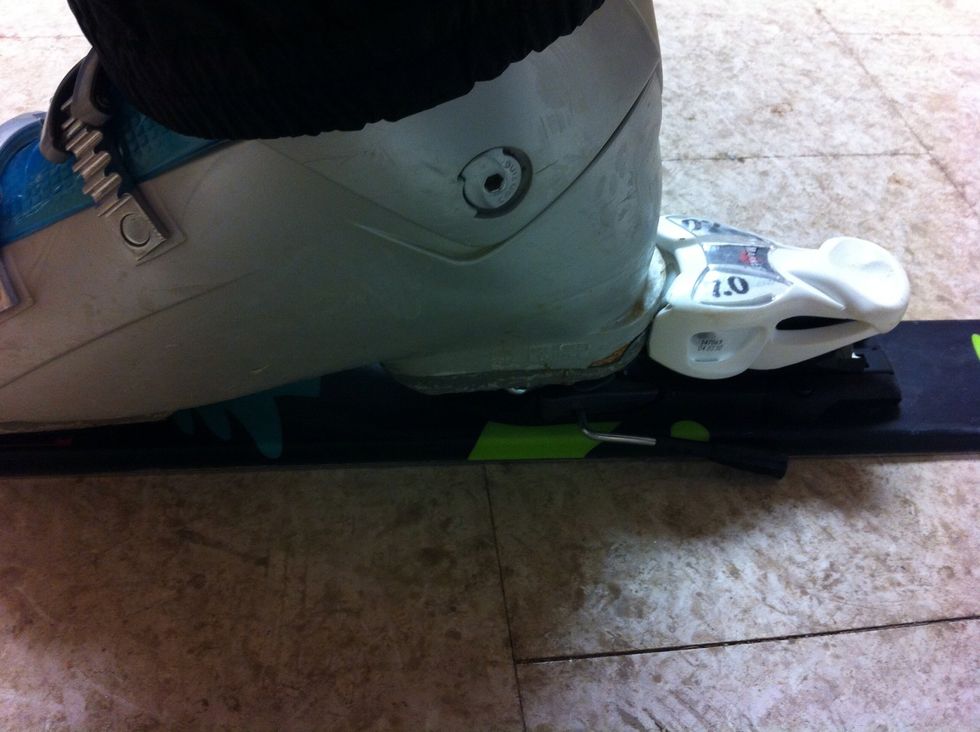 Push (HARD!! Sometimes) your heel against the ski. If this is hard, shift your weight on your heel. (Slowly, with control)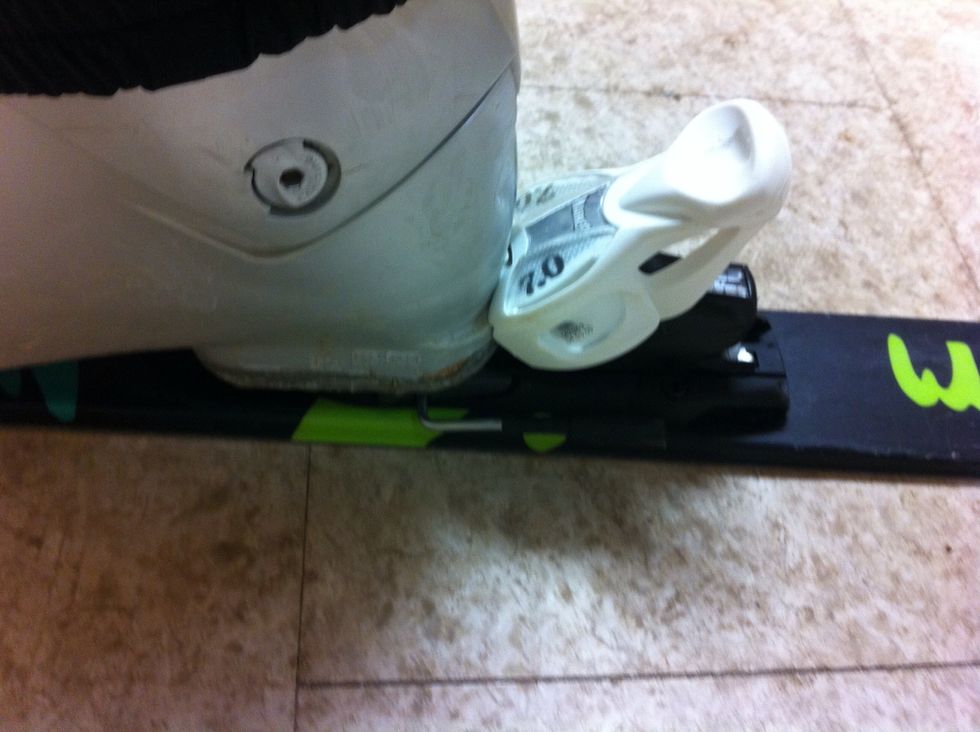 You can hear click sound and rear part of the binder will raise.