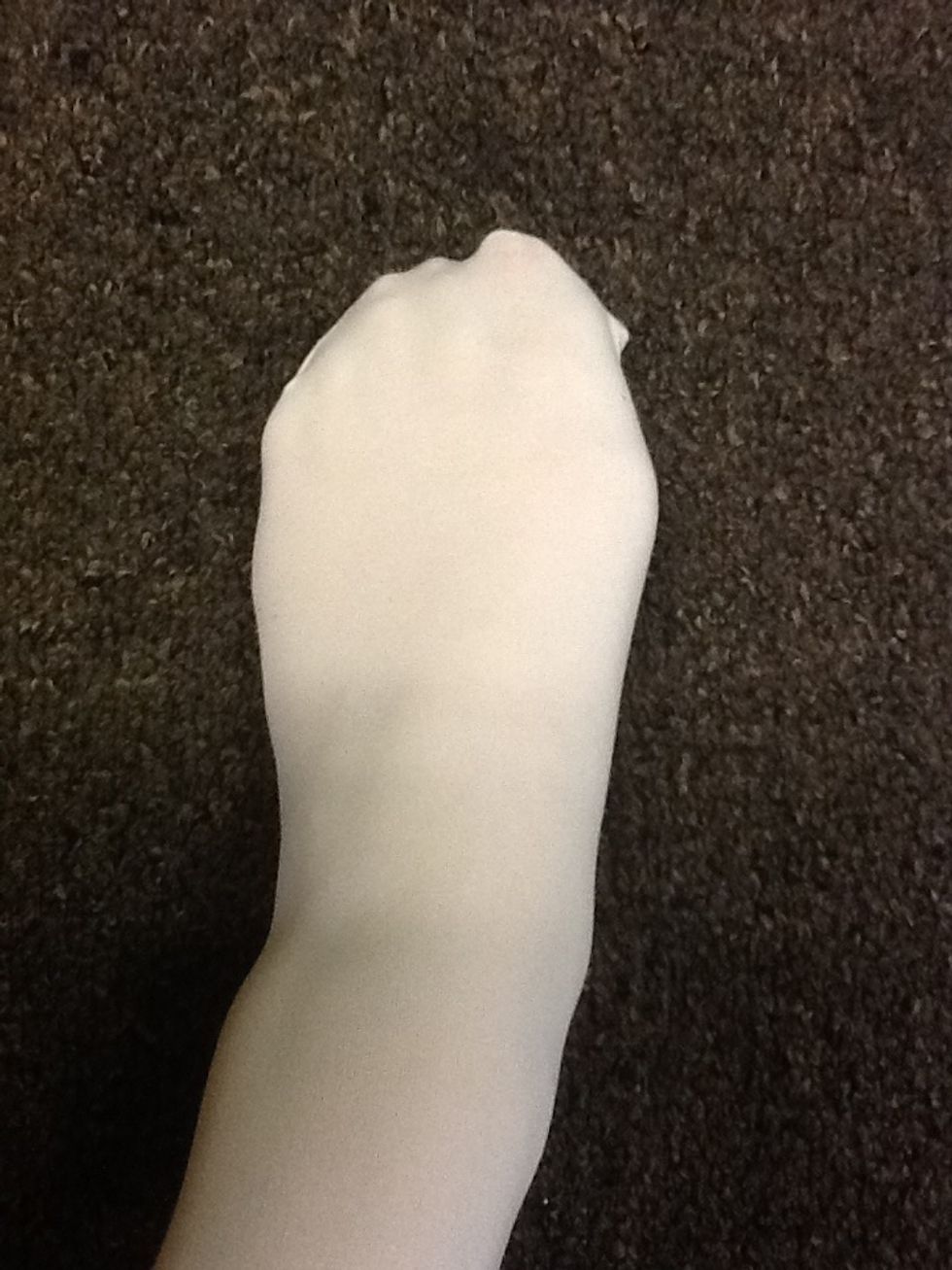 Put on tights (recommended), a very thin sock, or go barefoot.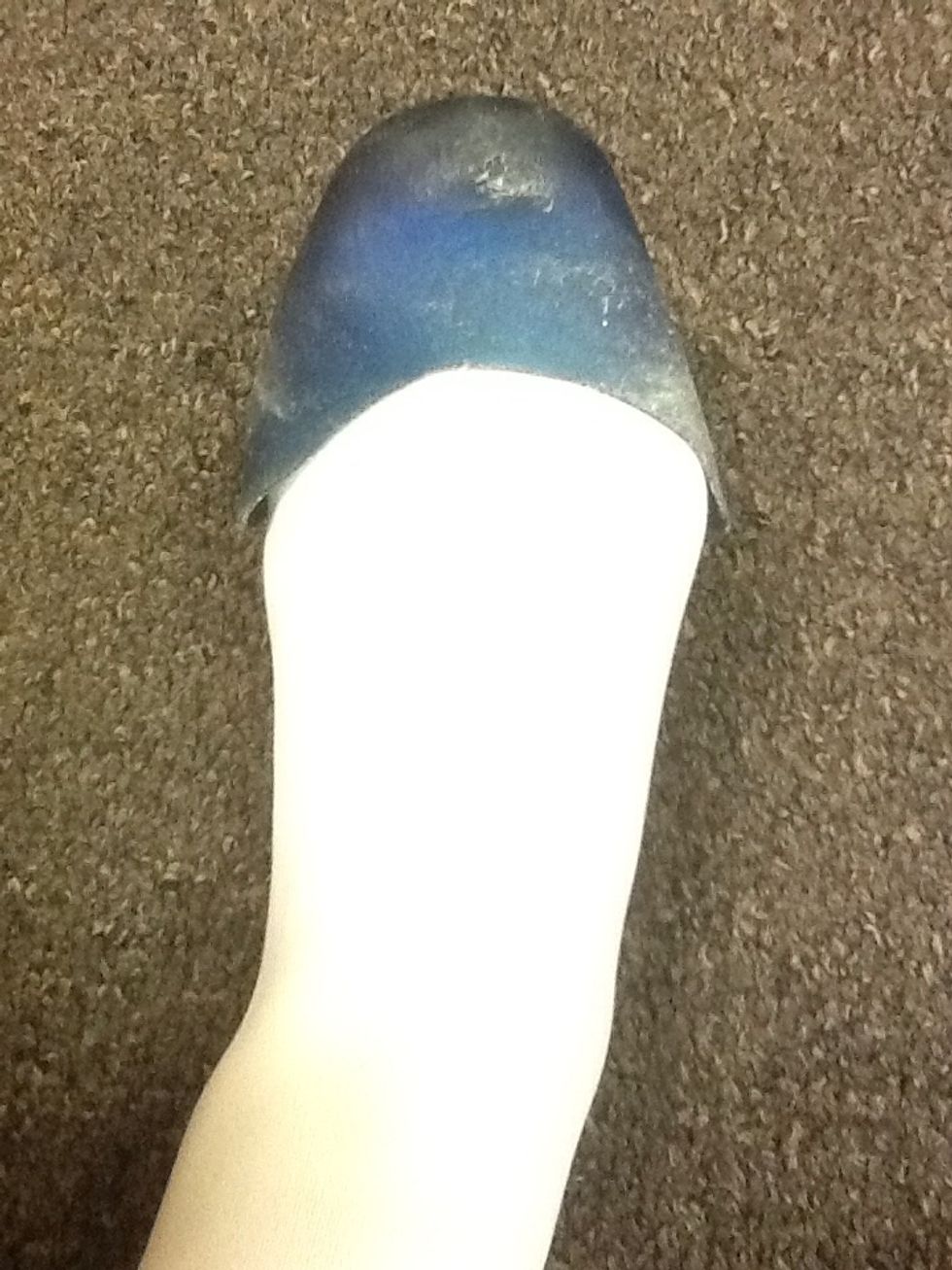 Put toe pad overtop of toes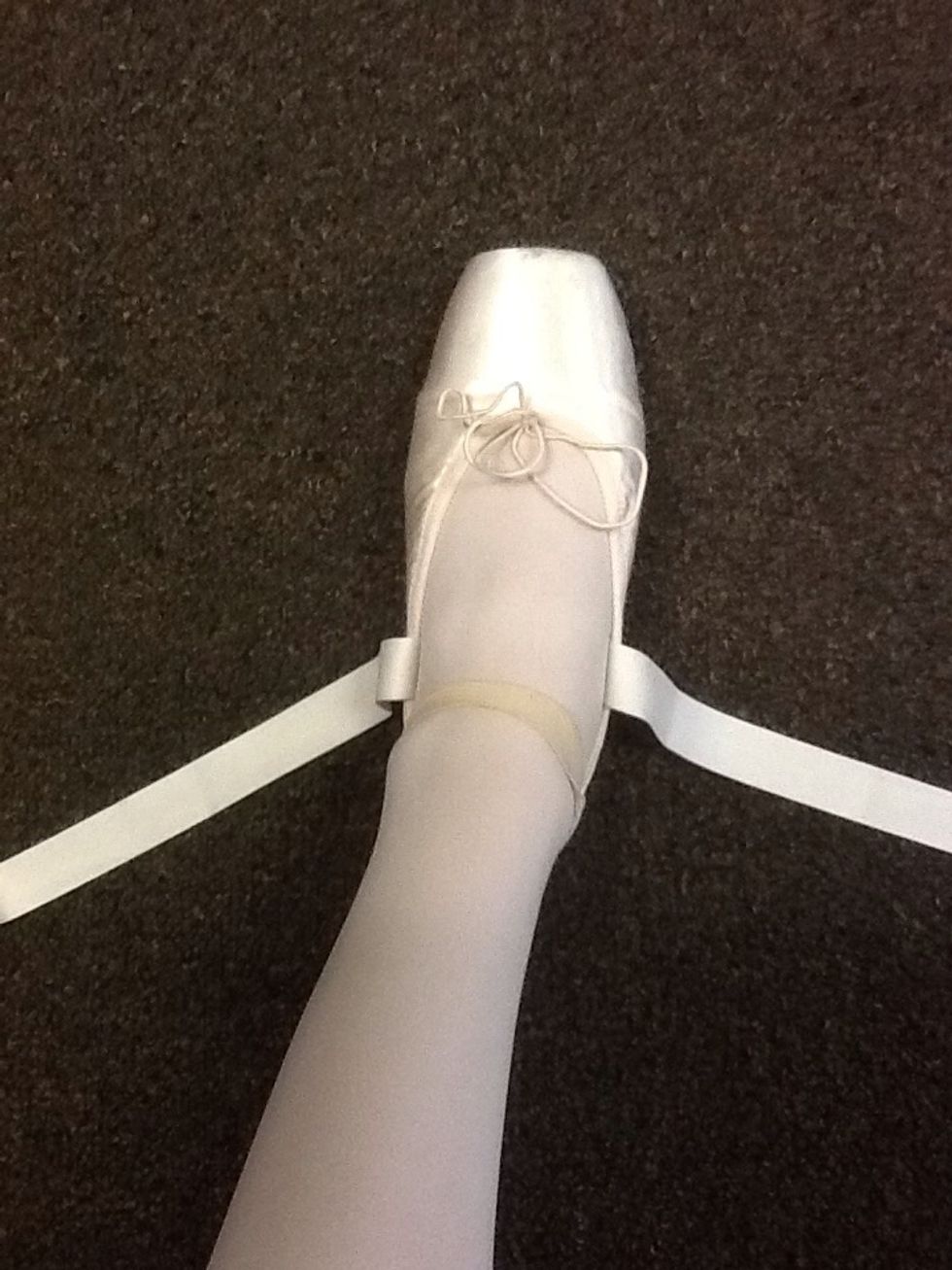 Put your foot in the shoe, but make sure you put it in under the elastic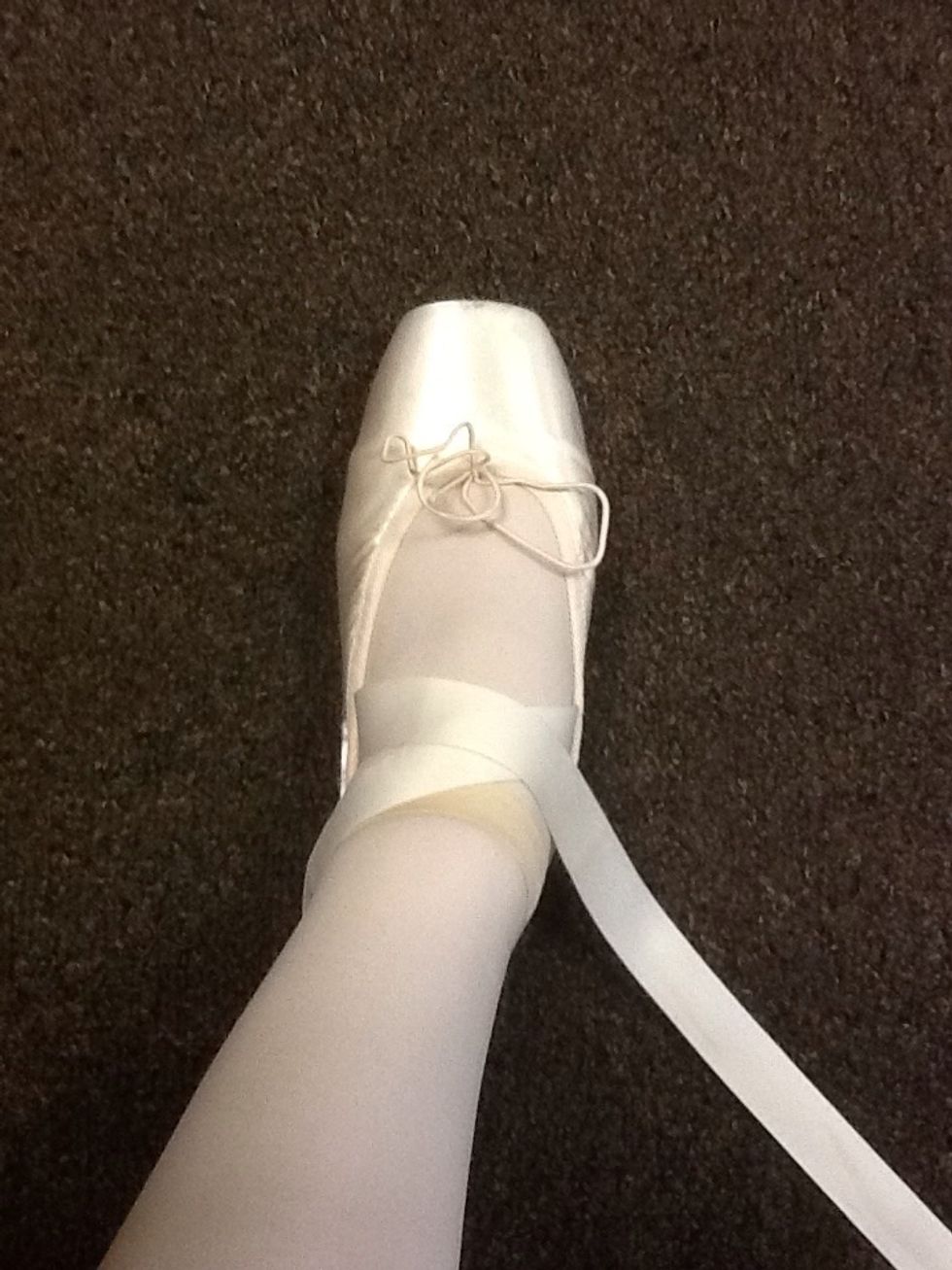 Cross the ribbons over the top of your foot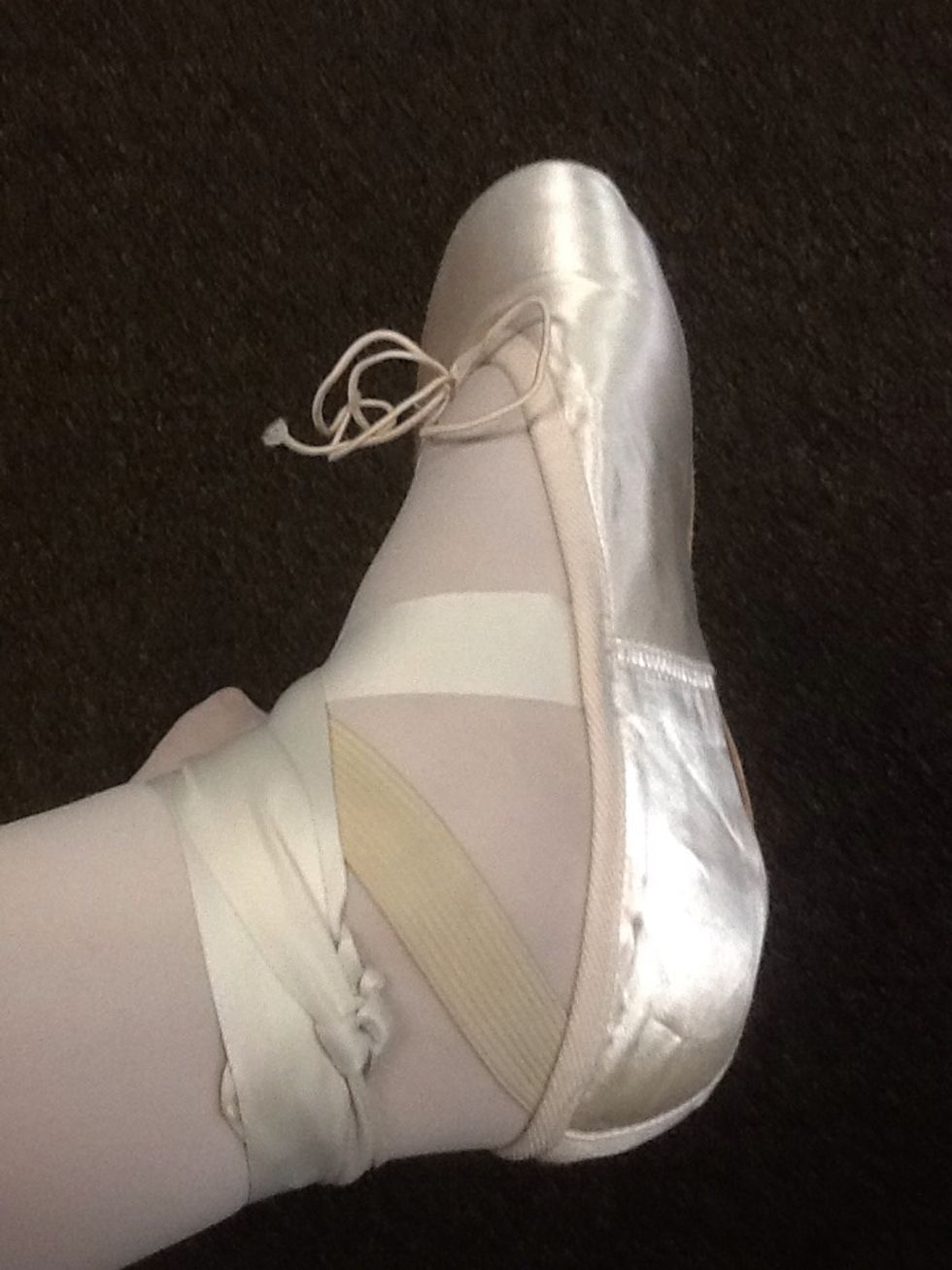 Wrap the ribbons around your ankle 3 times and tie them in a knot. After tuck the knot in so you can't see it.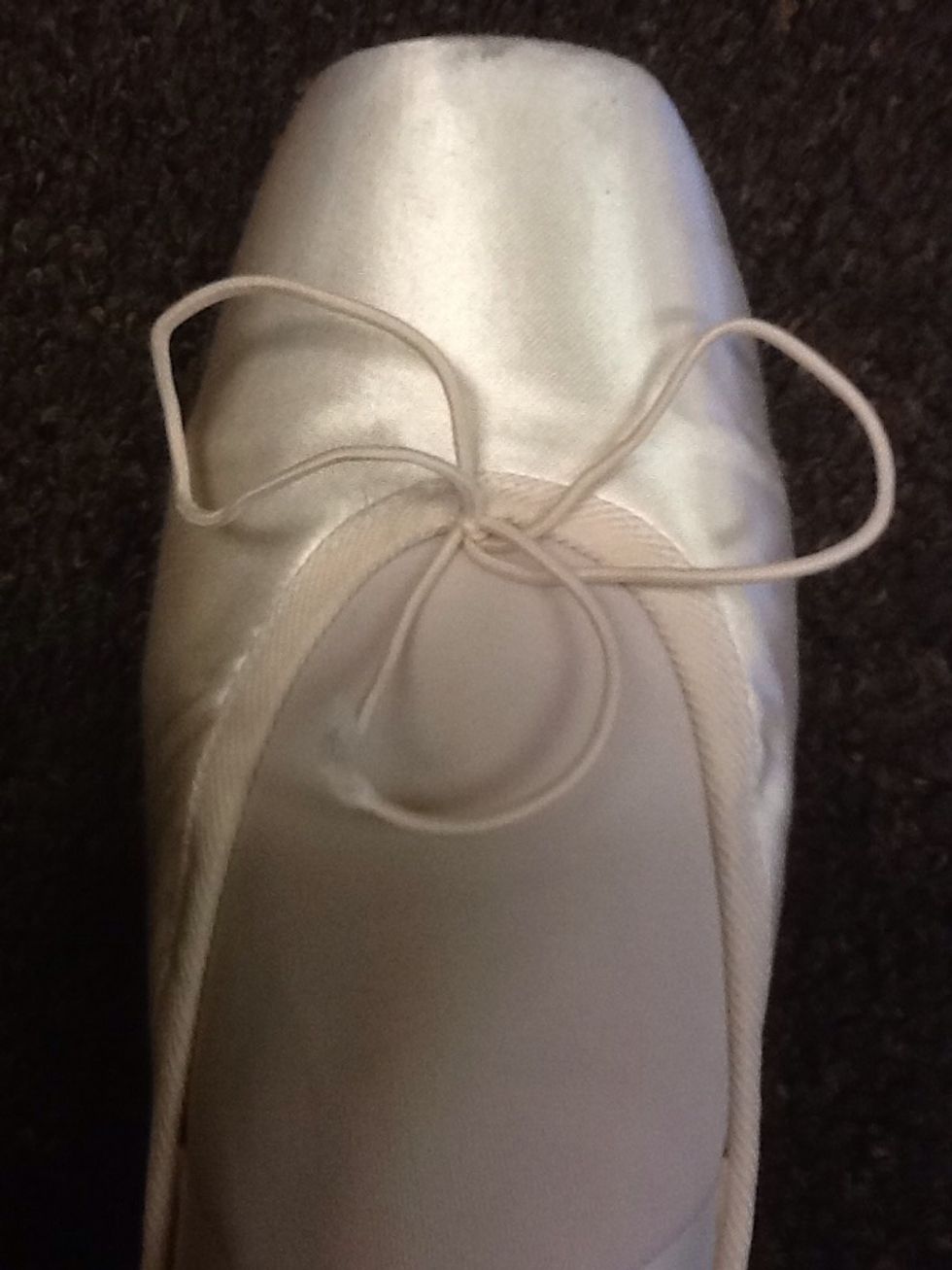 Pull the draw strings tight and tie a bow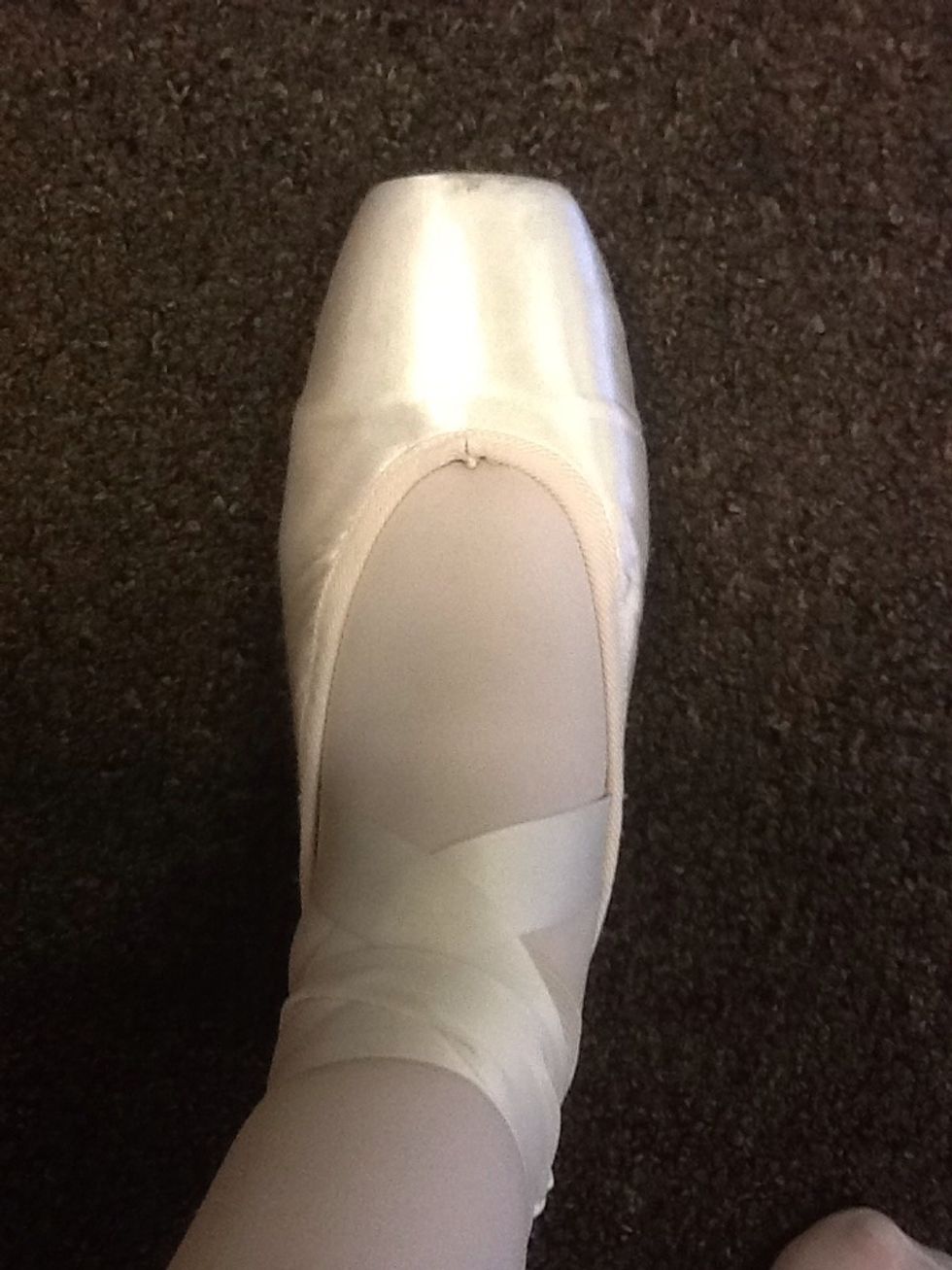 Tuck the now in so you can't see it at all, but make sure you spread it out so you don't have a not digging into your foot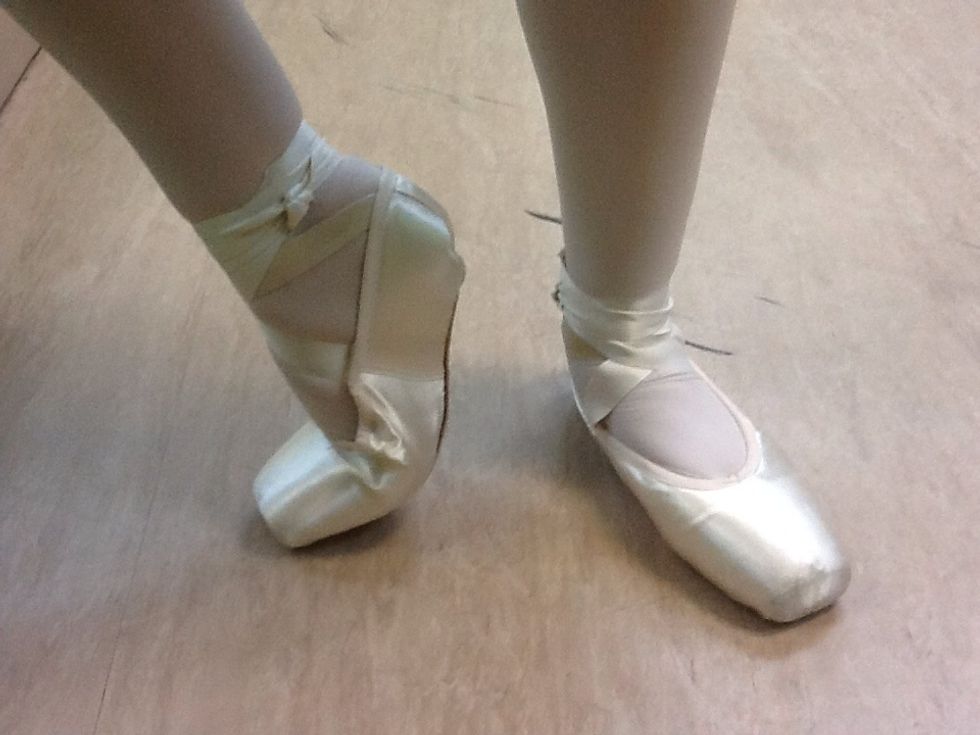 Stand up and go on point so you can make sure they aren't twisted or not tight enough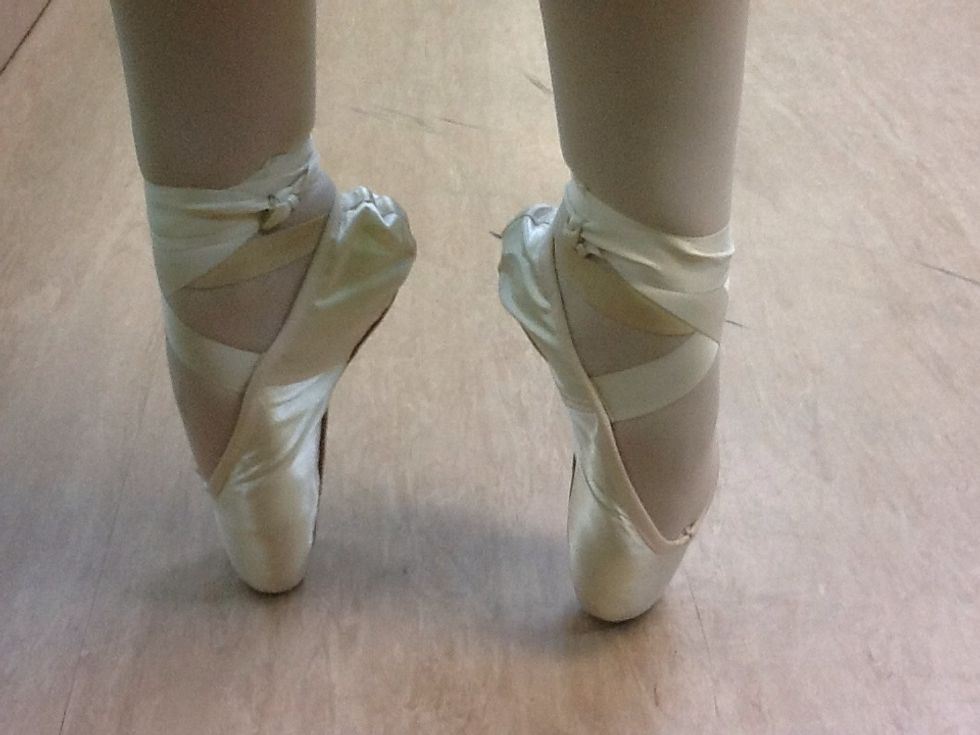 If anything is wrong or they don't feel right, start over from step 1. You don't want to risk breaking your ankle, which is really easy to do if they are not on properly.