First you take off all of your clothes except for your underwear and you T-shirt.
Next you put on your nut cup and then attach you hockey socks to you nut cup velcro.
Then you put on your breezers over your nut cup and hockey socks.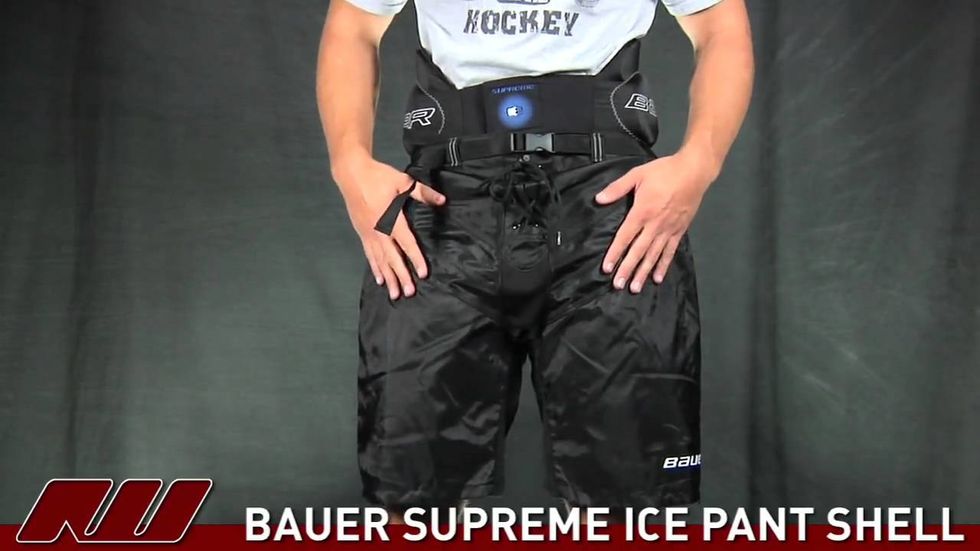 This is what they should look like.
Next you loosen your Skates and then put them on, then you tie them.
Then put on your shin pads and put your hockey socks over them.
After that you put on your shoulder pads and your elbow pads Then put on your jersey.
Then put on your gloves that look like this but they do not have to be these colors.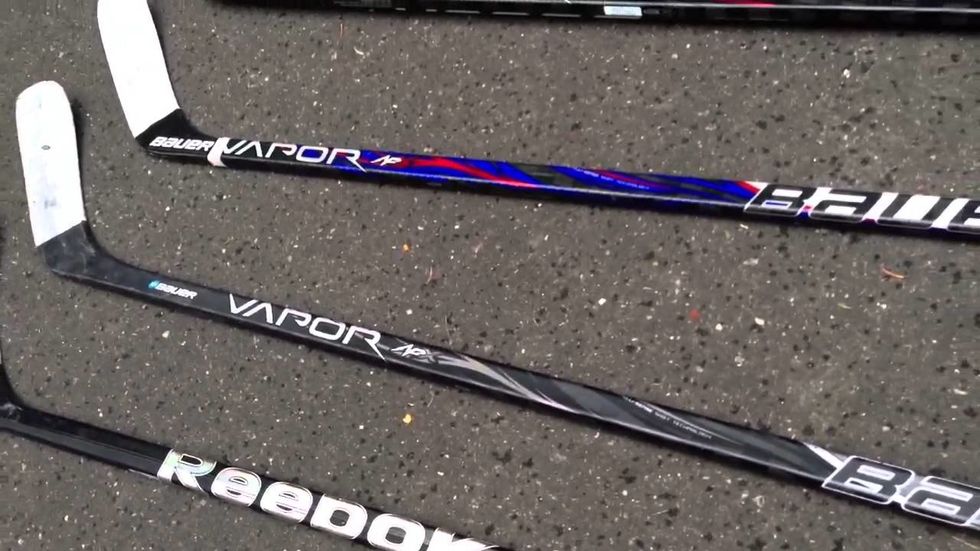 Lastly grab your stick and you are ready.
1.0 Nutcup
2.0 Hockey socks
1.0 pair of breezers
1.0 pair of shoulder pads
2.0 elbow pads
1.0 jersey
1.0 hockey stick
2.0 hockey gloves
1.0 hockey helmet
2.0 shin pads
2.0 skates
1.0 mouth guard