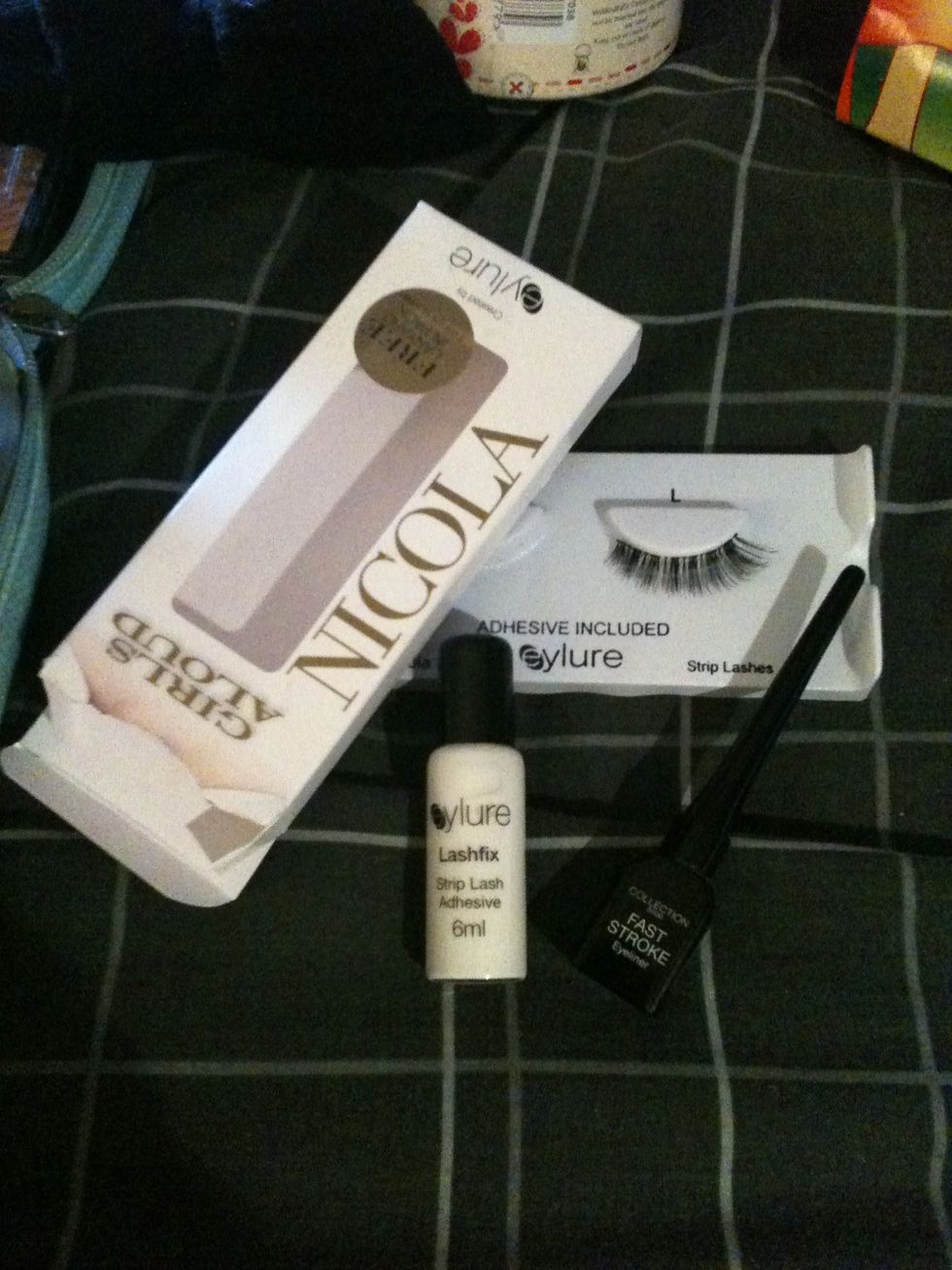 I'm using liquid eyeliner, girls aloud edition eylure lashes and eylure glue. In my opinion eylure glue is some of the best lash glue ever! I use to wear falsies everyday and they never came off.
Start by removing one of the strips from the tray. If its your first time using them line them up (without glue on) and see how much excess there is. Now remove what you don't need with scissors.
When removing the excess, always remove it from the outer edge (where the longer lashes are).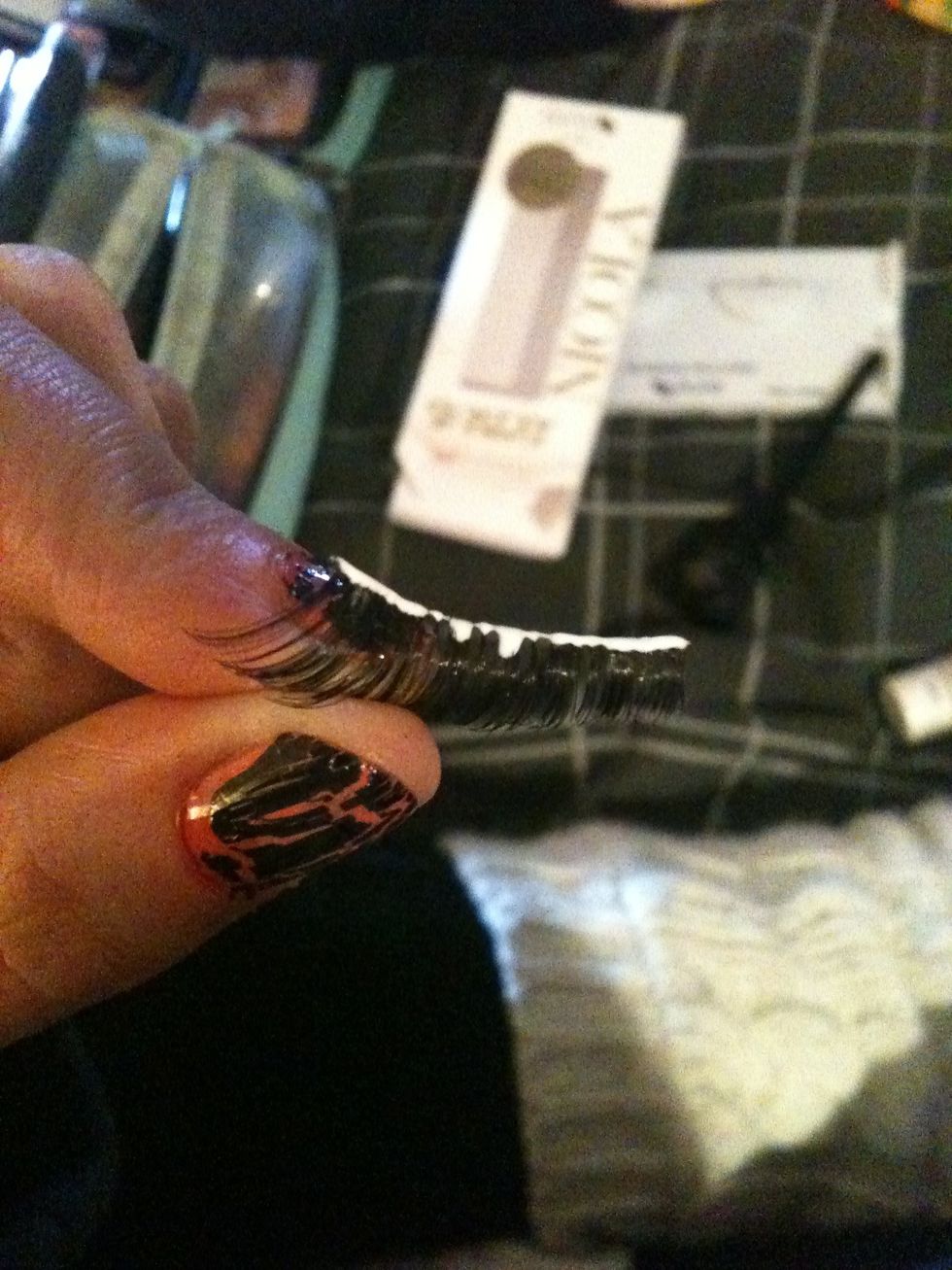 Put your glue on your falsies. I put quite a lot on and start putting them on when they're still wet as it means I can move them around easier, a lot of the time you're advised to wait 3 seconds.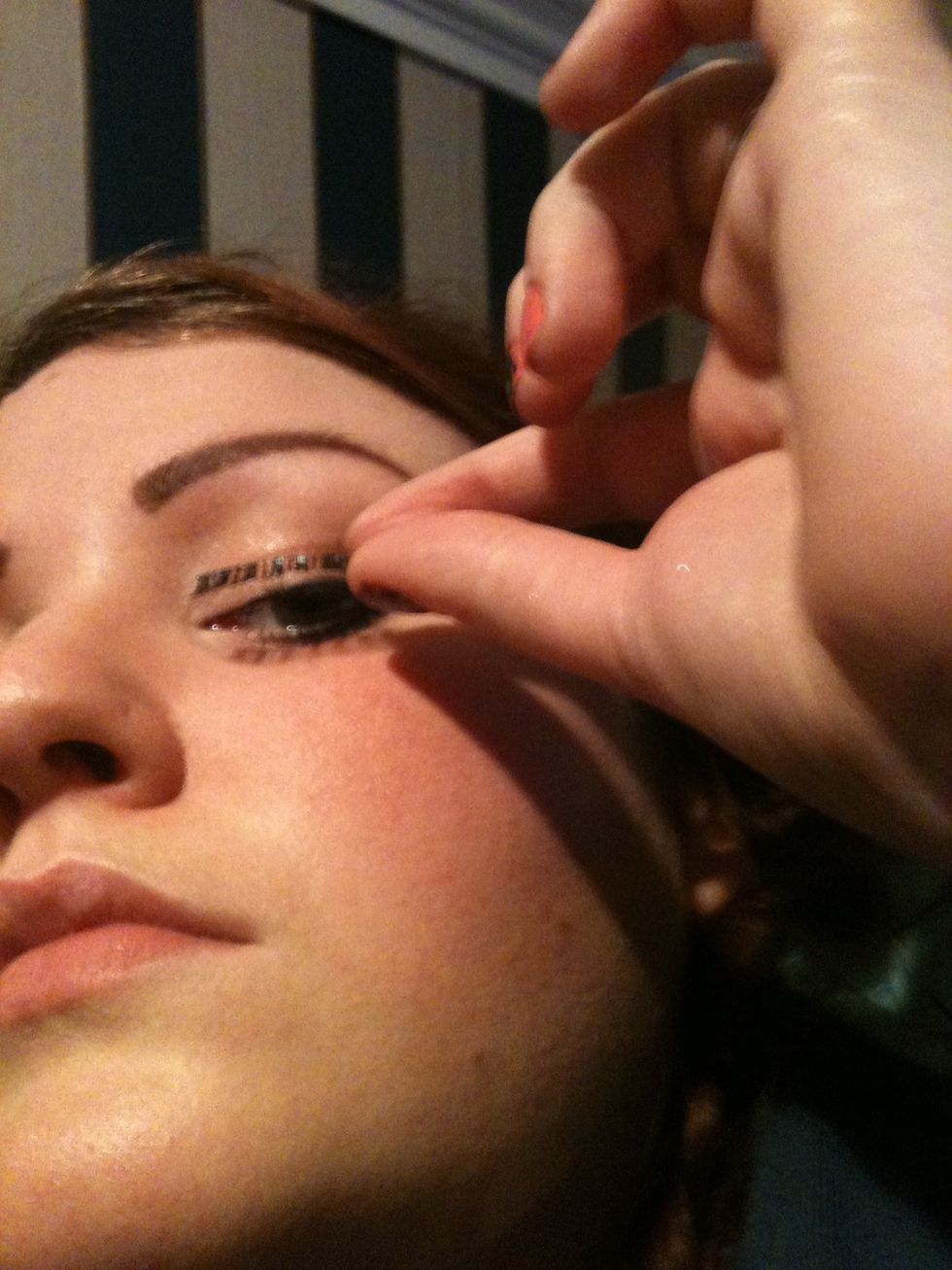 Tilt your head back, this is where you'll be holding your mirror near your chin and gently placing one edge of your lashes to your lid (as closely to your lash line as possible).
Outer edge done!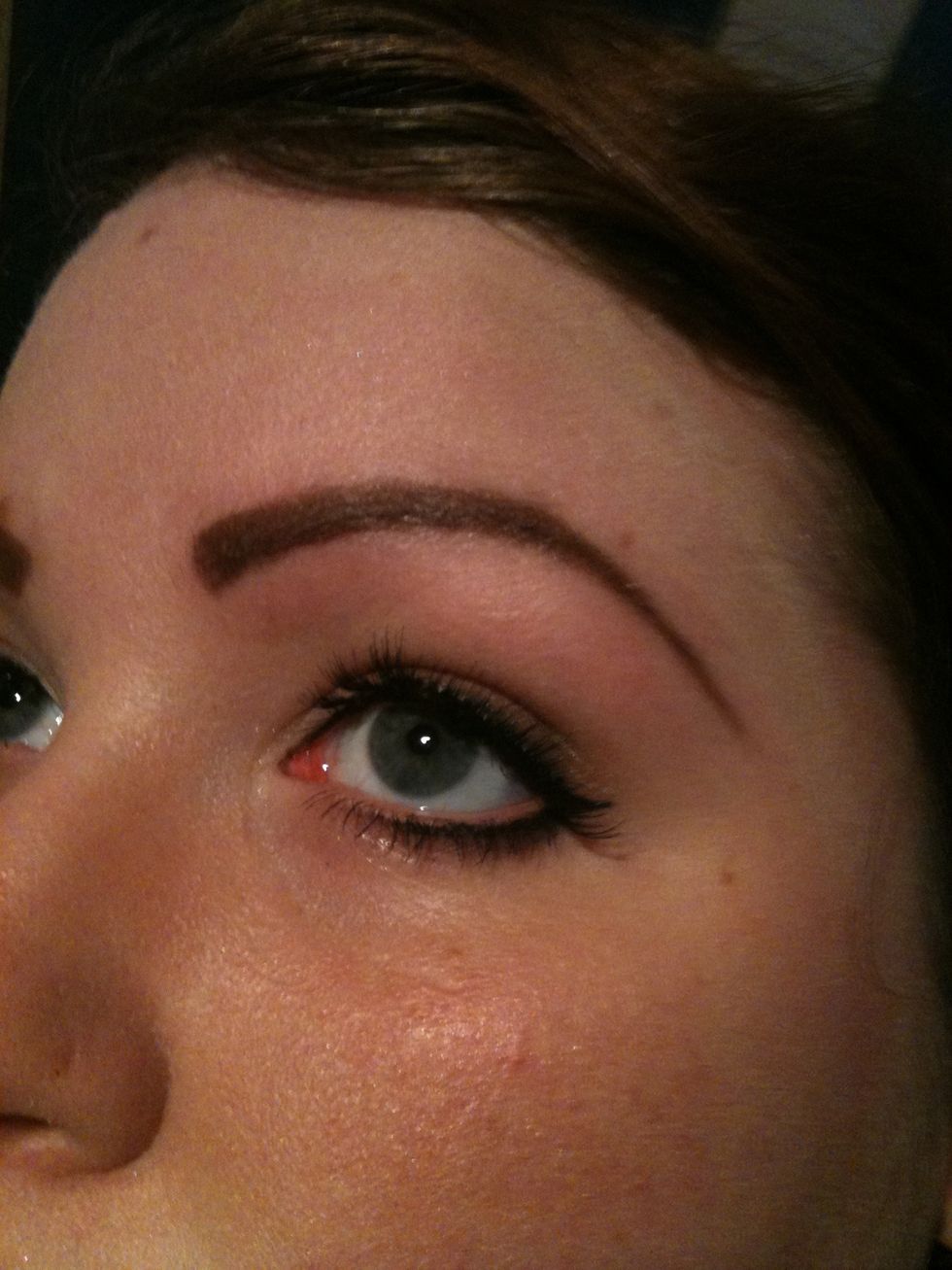 Inner edge also done! :)
Adjust the lash if necessary, just make sure it's as close to your lash line as possible.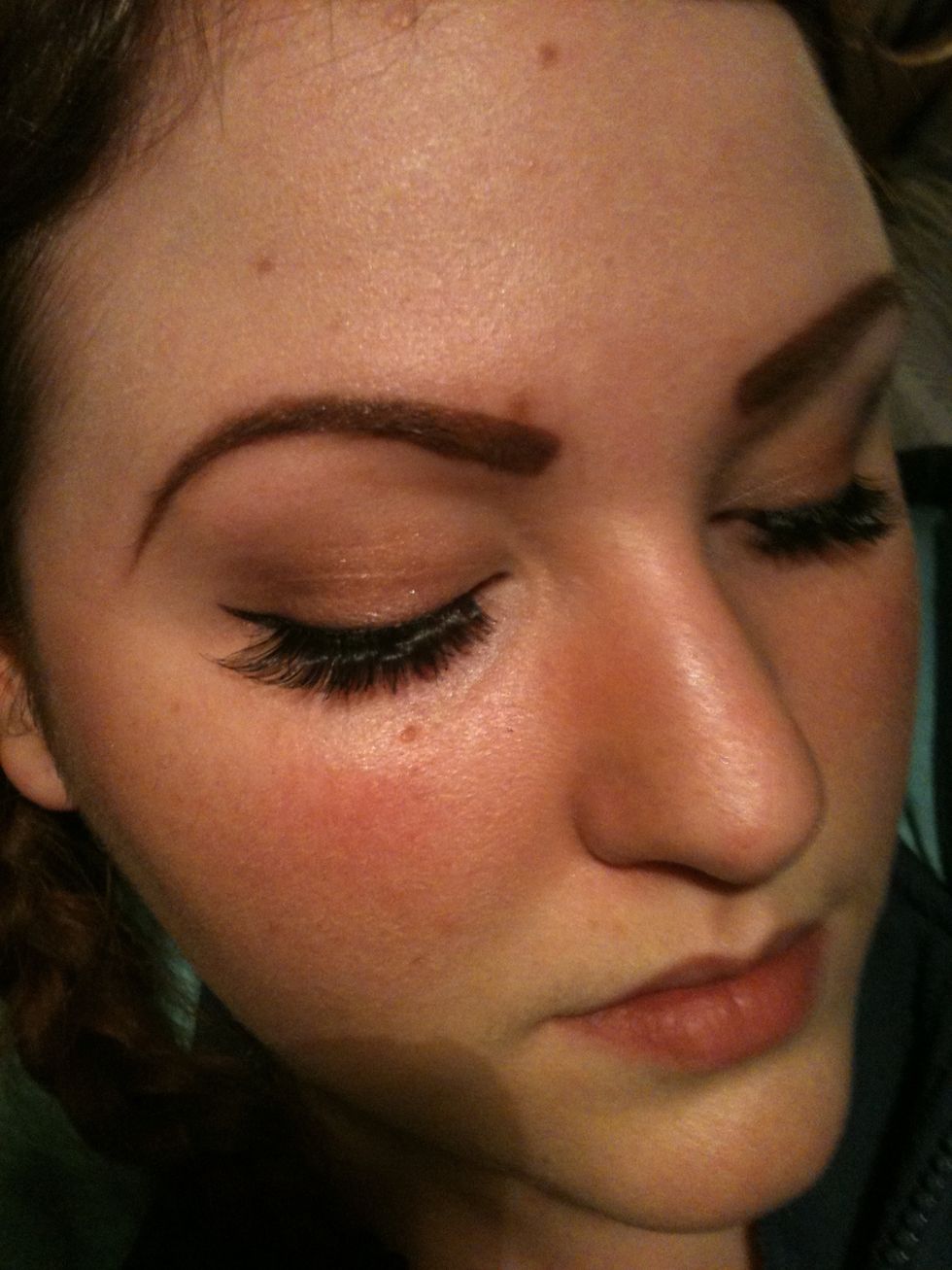 Both done and pretty much dried! If you need to, use your eyeliner or eyeshadow to cover up any remaining glue. I managed to get them spot on this time though so didn't need to :)
All done! Notes; I prefer to put my mascara on first, then the lashes. The reason for that is because I don't like caking the mascara on to the falsies. I tend to do the falsies last.
Fake lashes
Lash glue
Whatever you're using to line with
Sarah Fowkes
I love beauty and makeup as well as cooking and baking. I take requests, so feel free to ask :)