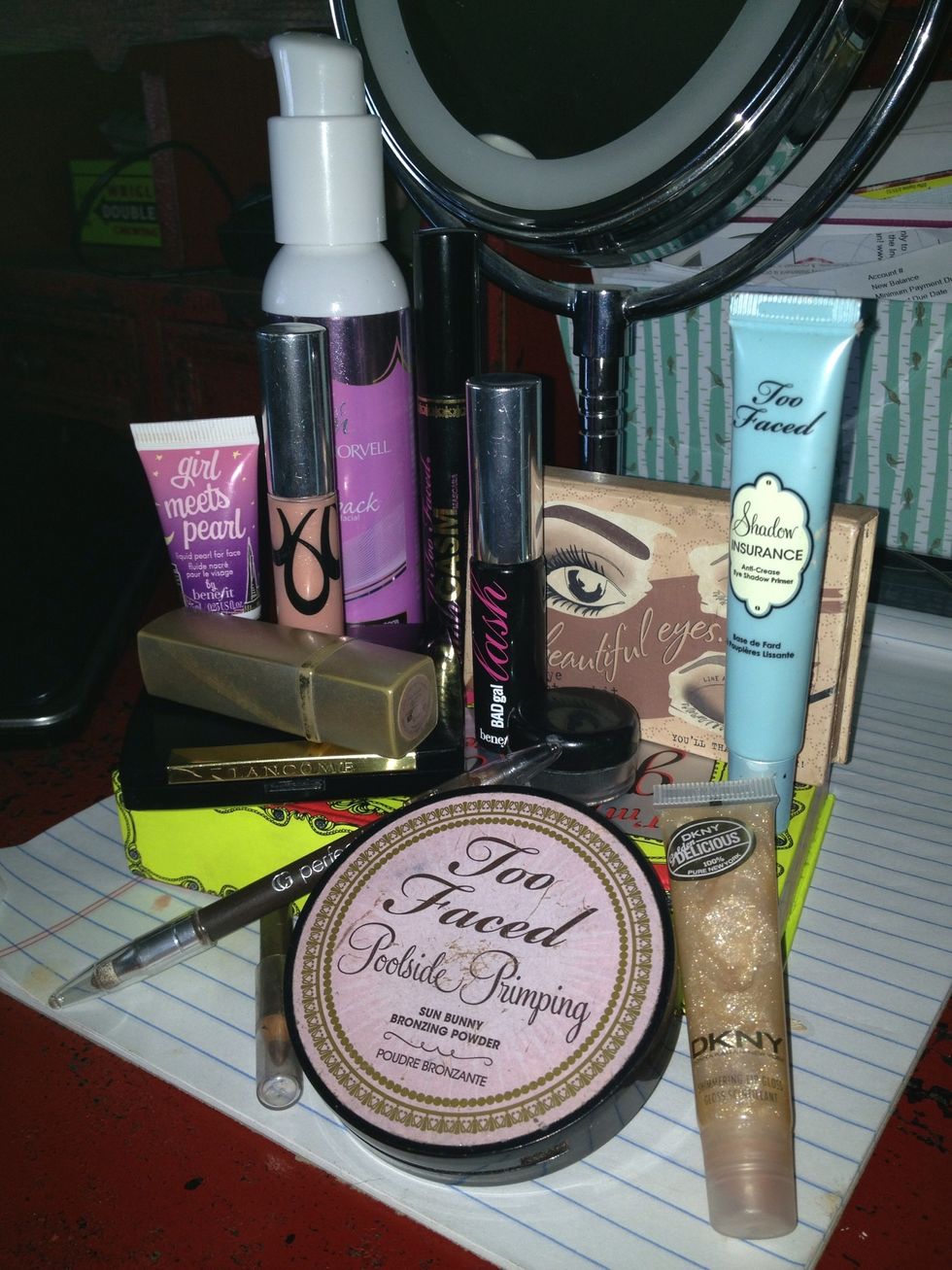 These are my favorite products.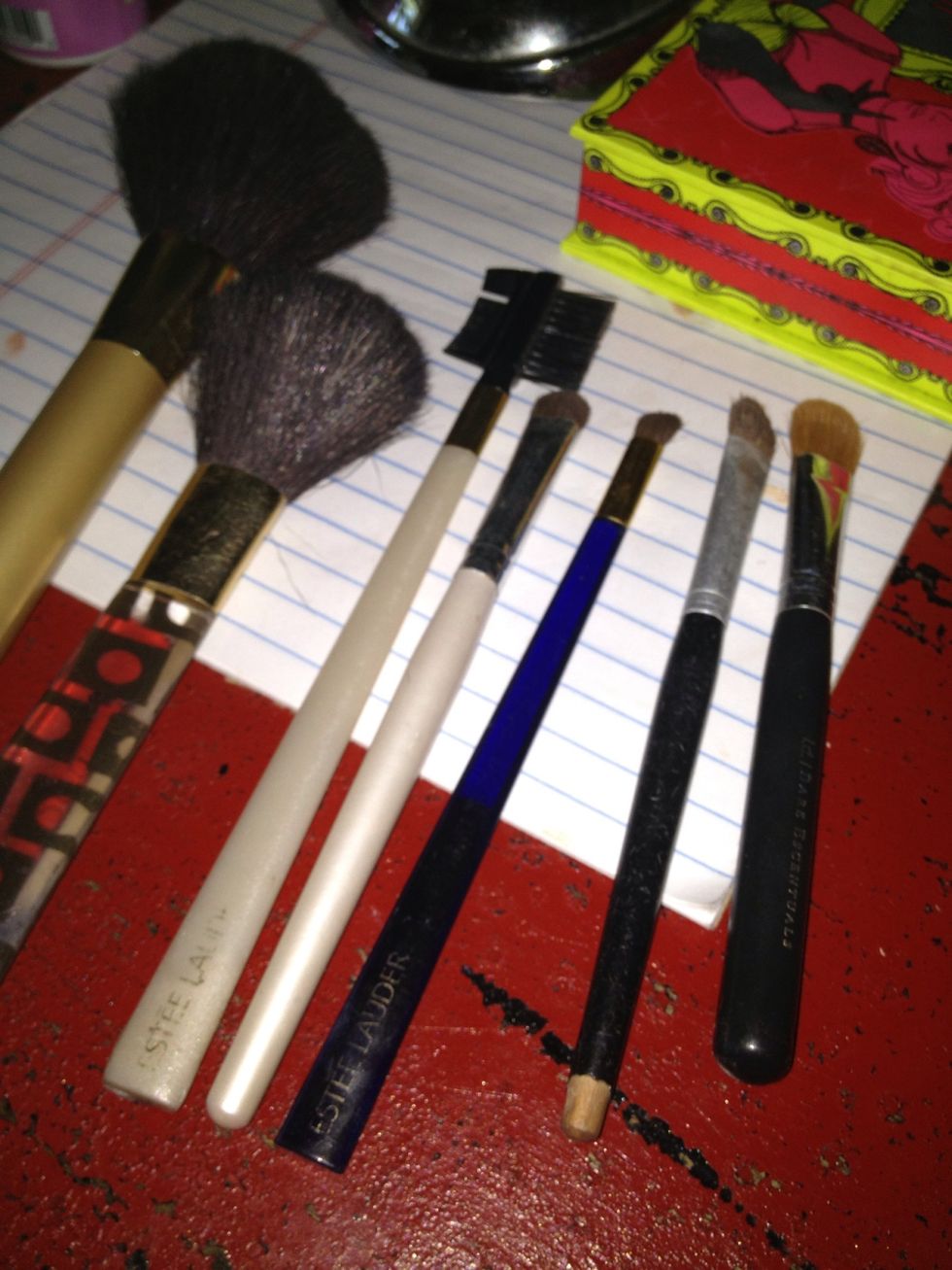 My tools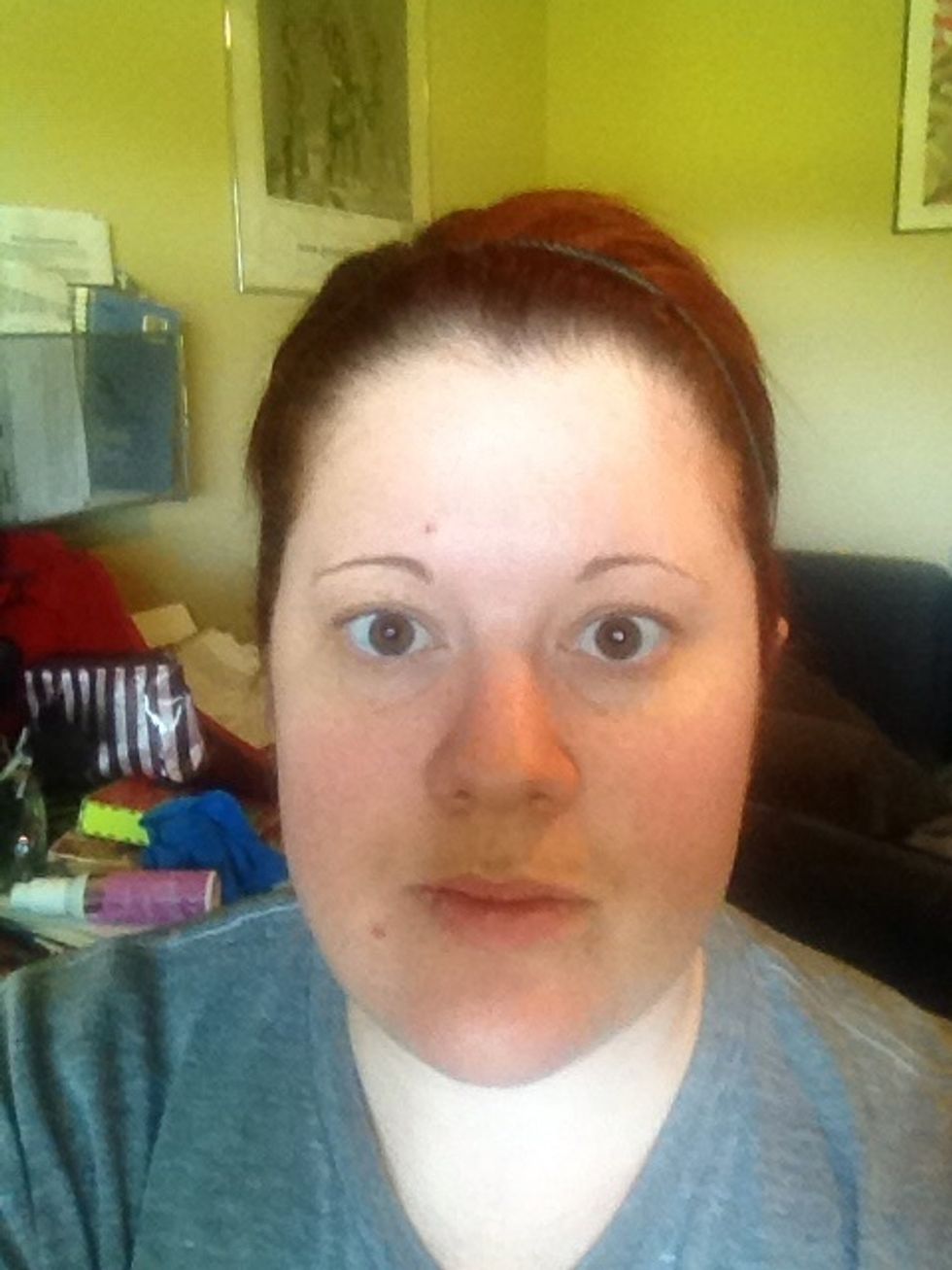 Start with a clean face. Yes I have two blemishes and not pretty with no makeup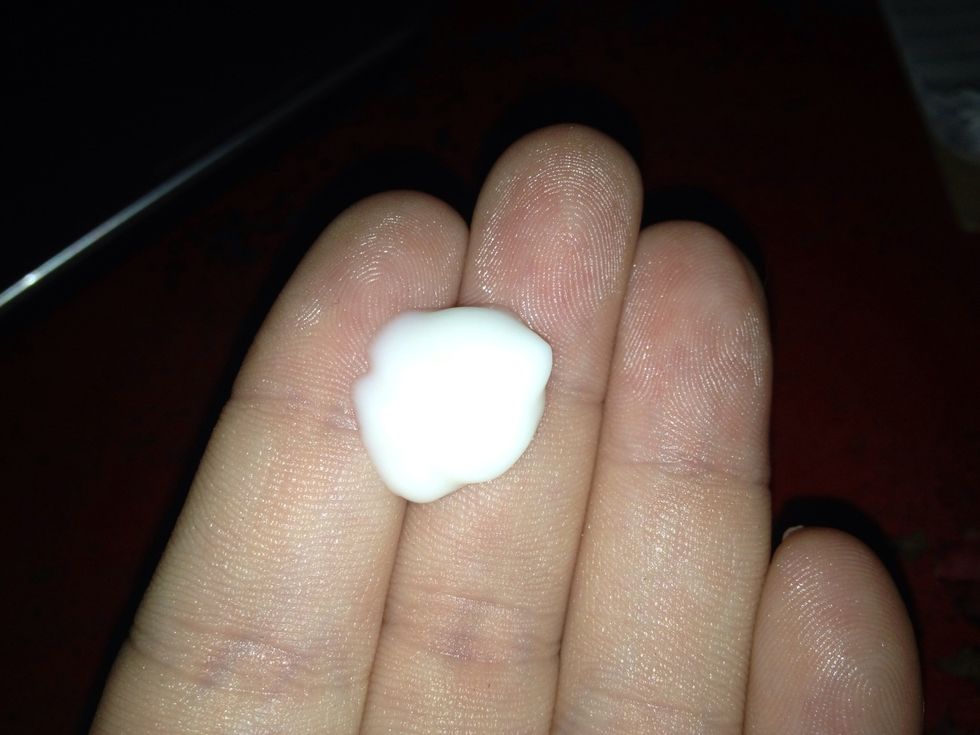 Apply a small amount of moisturizer all over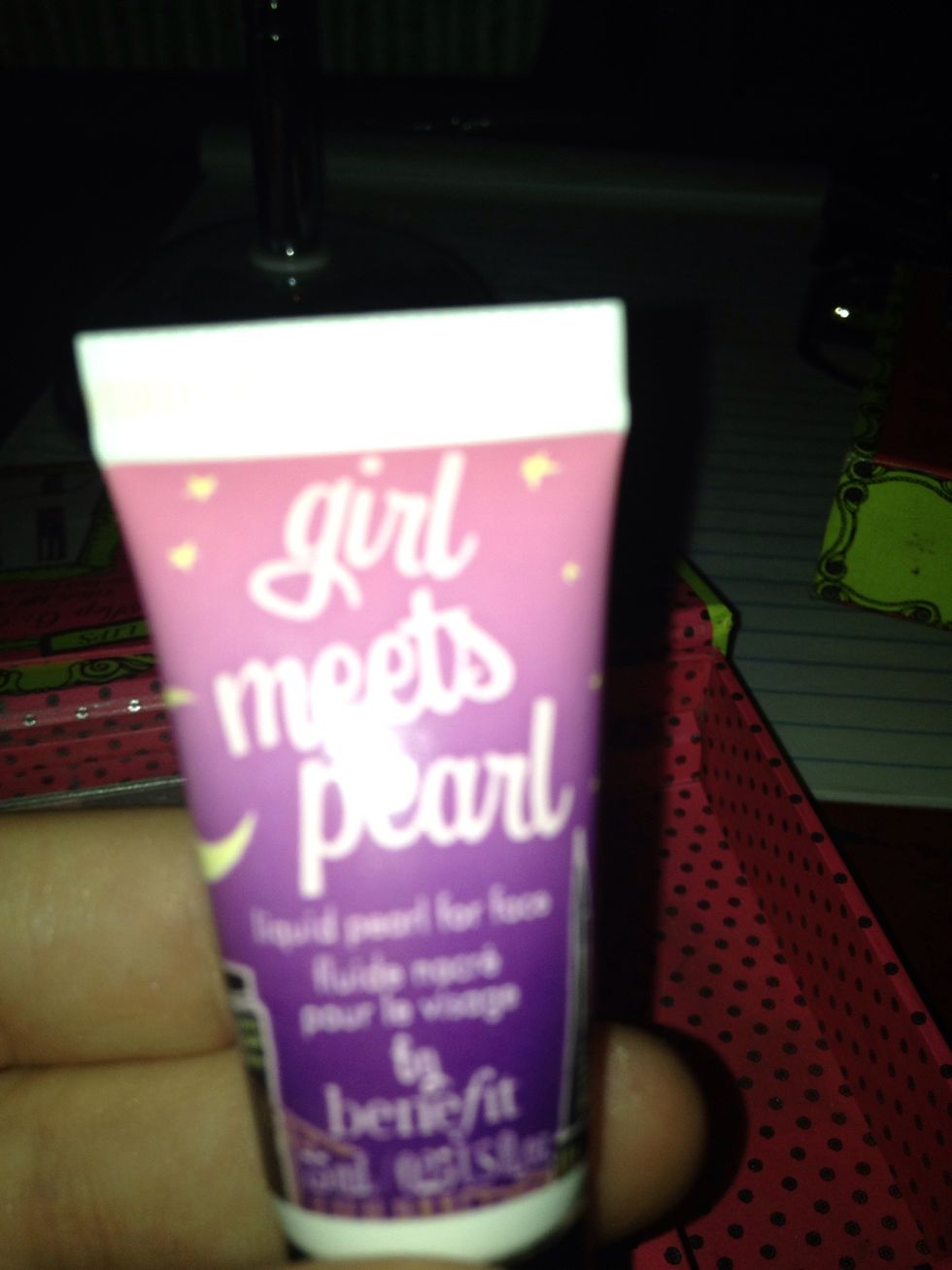 Apply highlighter Blend onto middle of forehead, tops of cheeks , between eyes and down nose.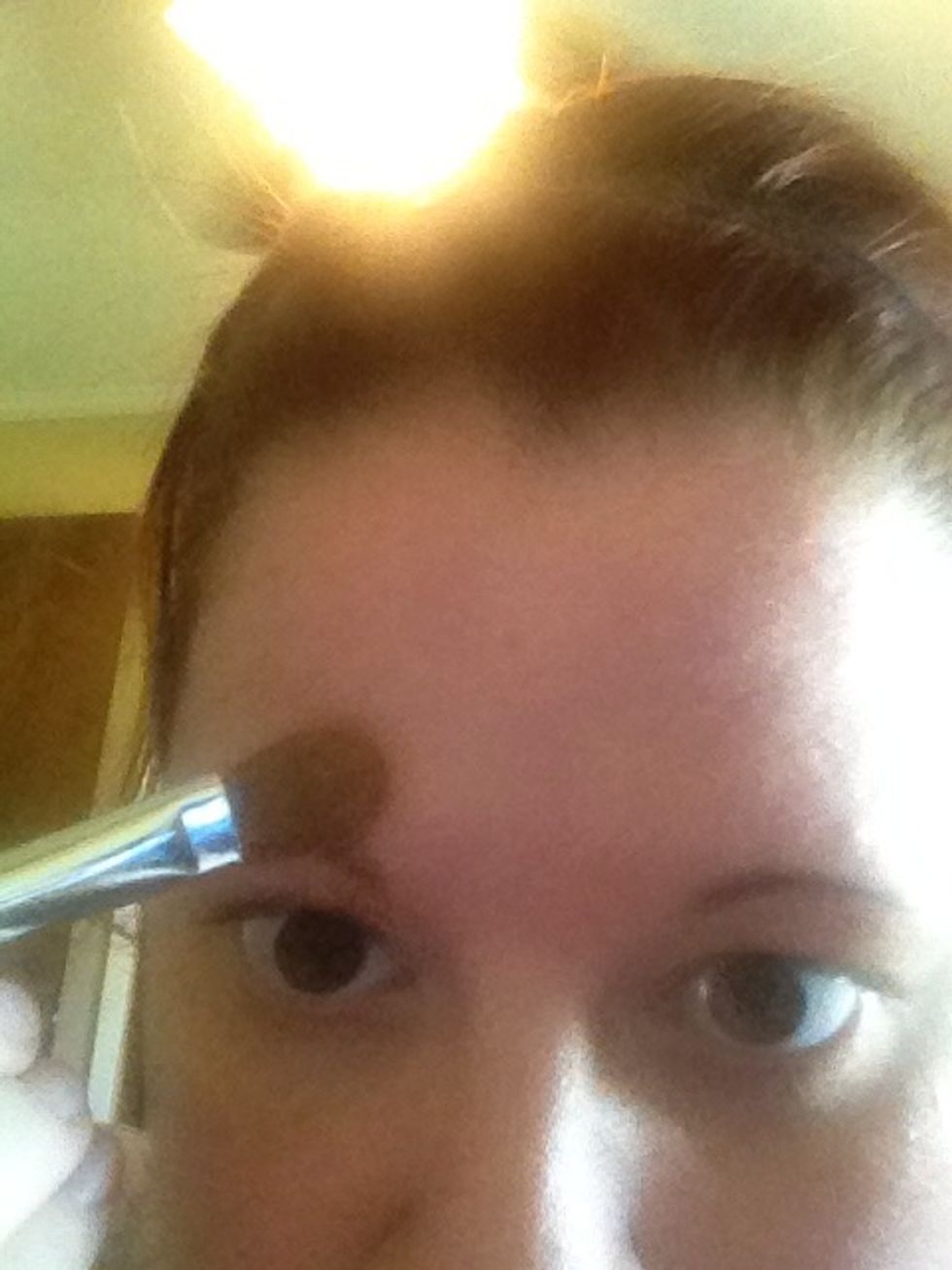 Apply concealer to any blemishes.....
.....under eyes......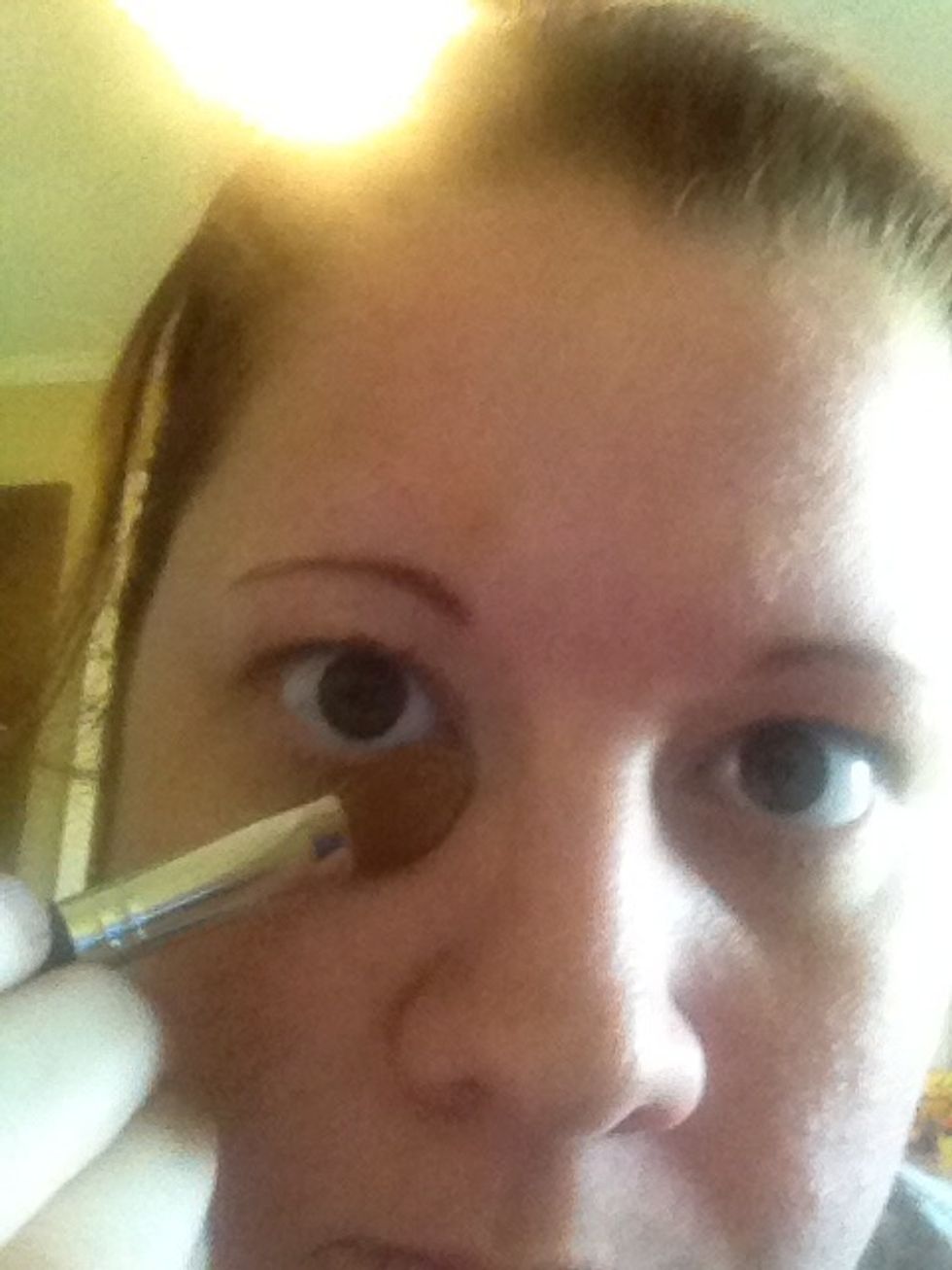 And the corner or eyes.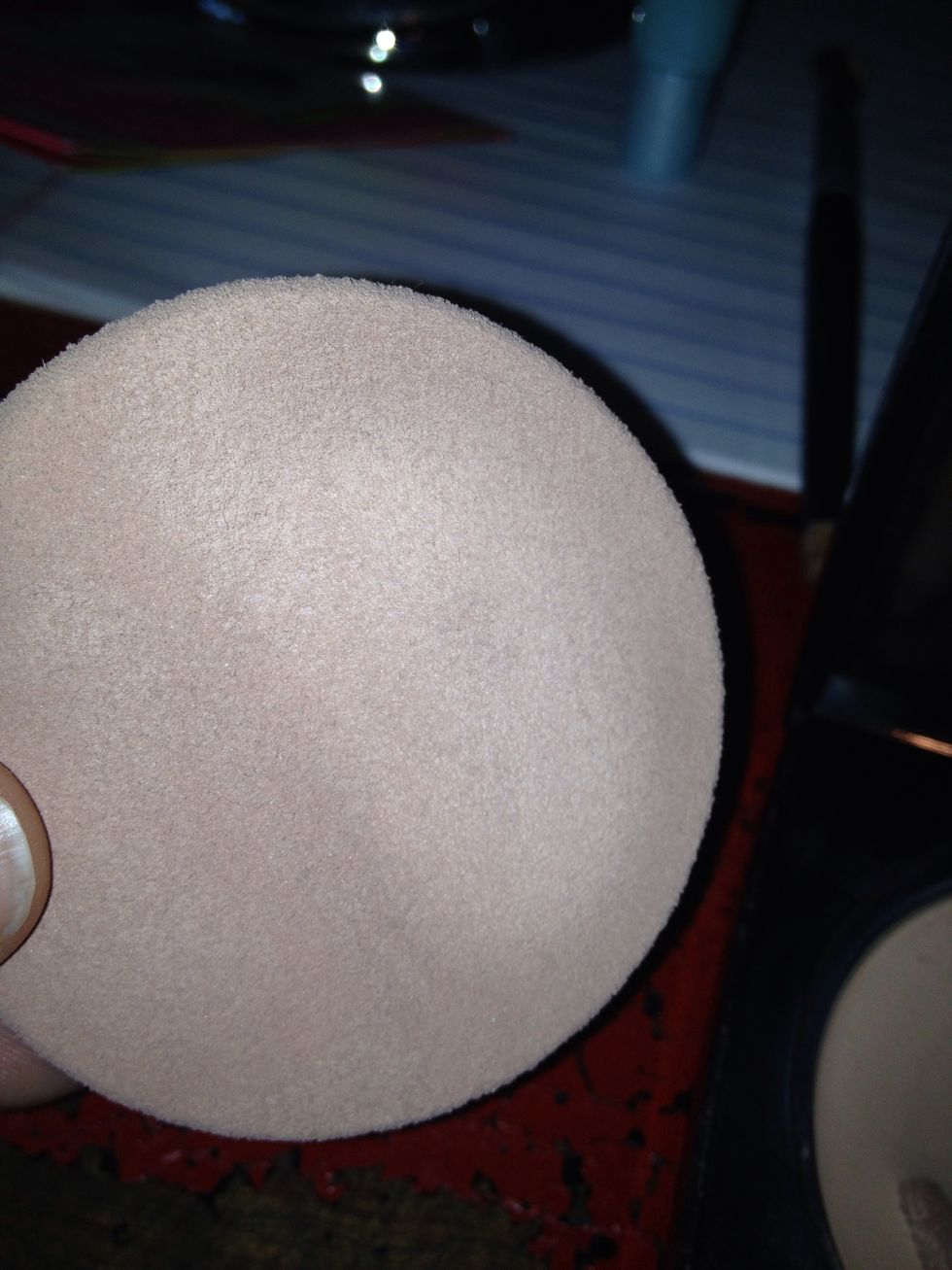 Rub foundation onto the makeup sponge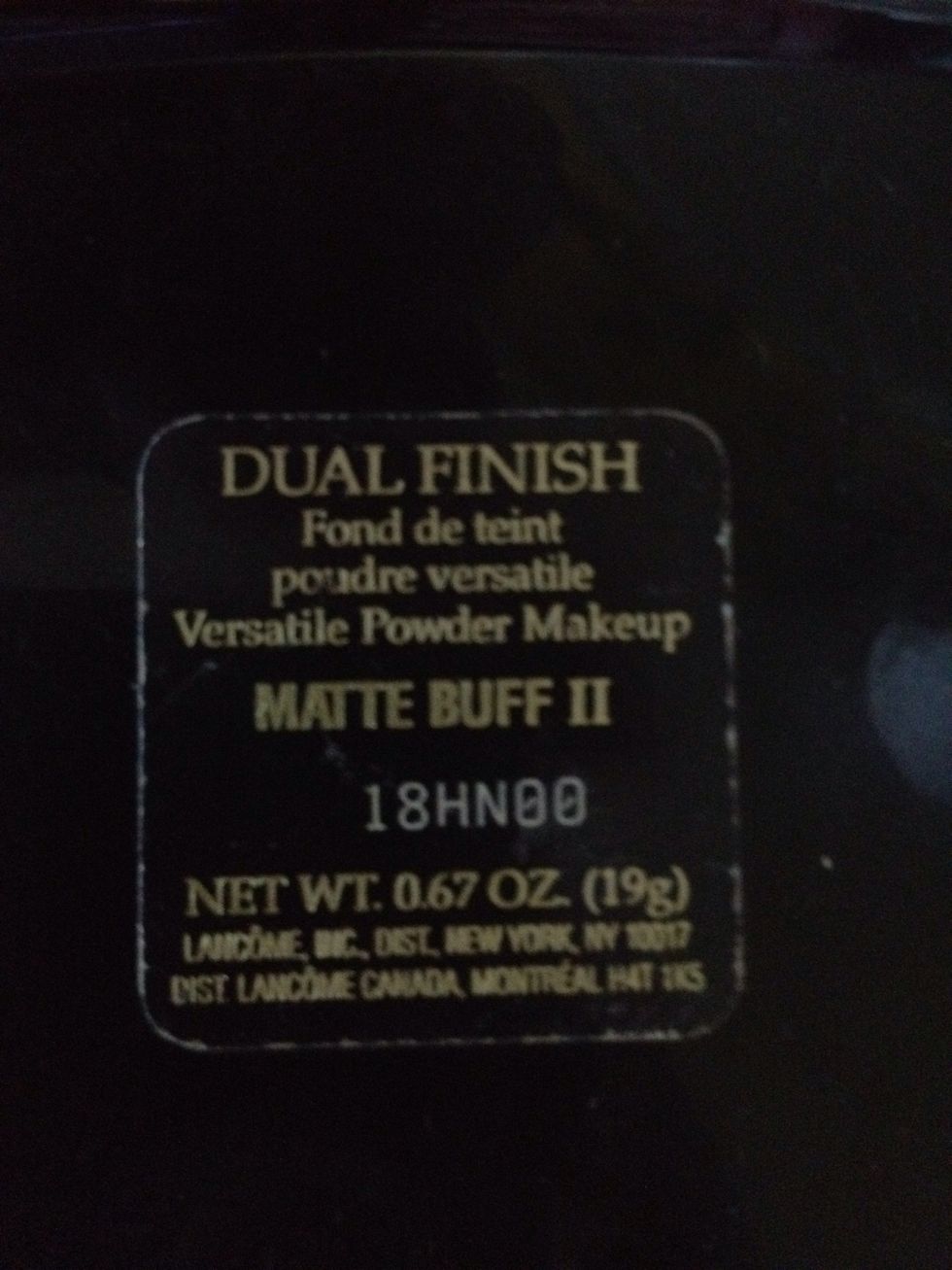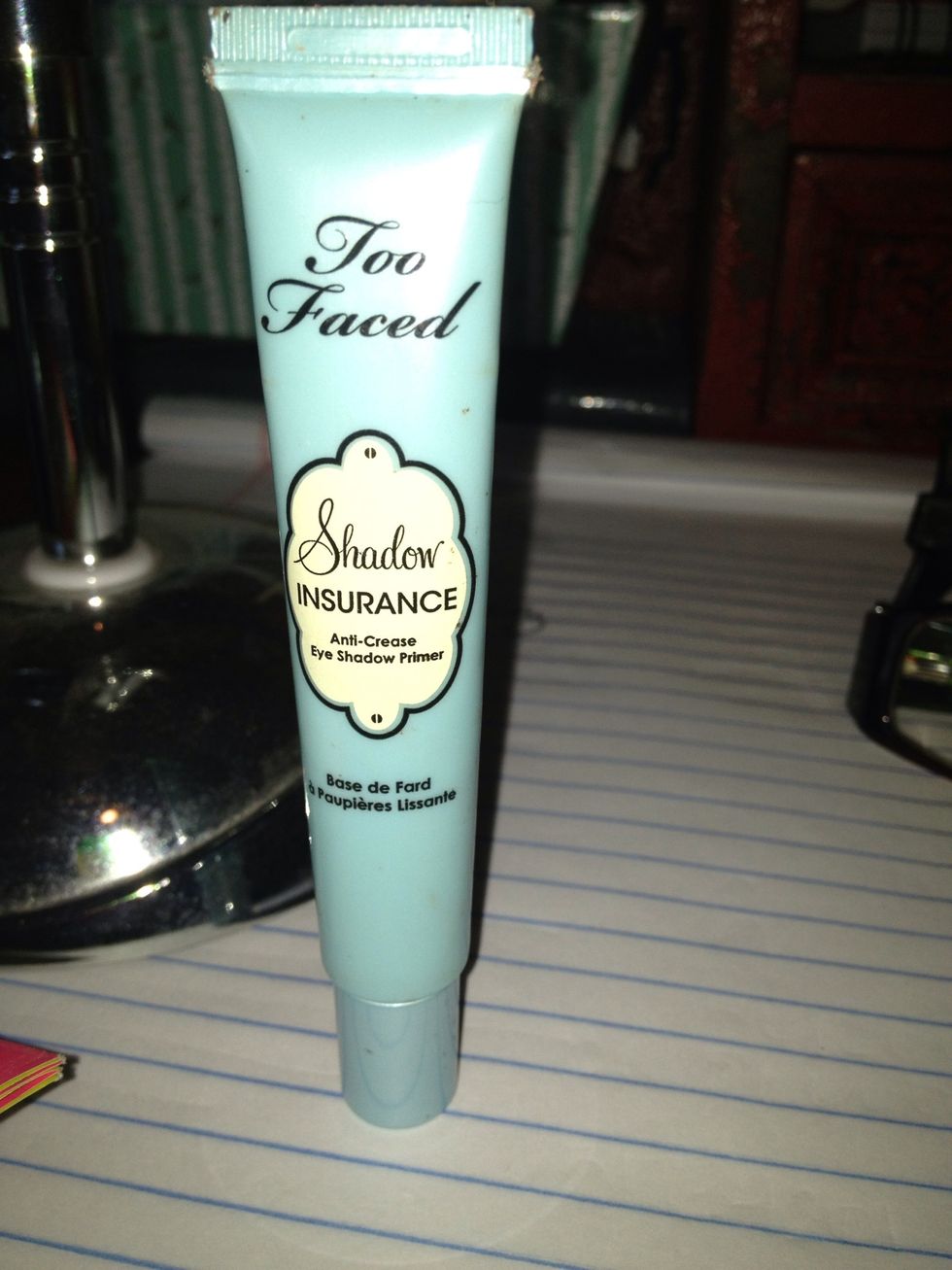 Eyeshadow Primer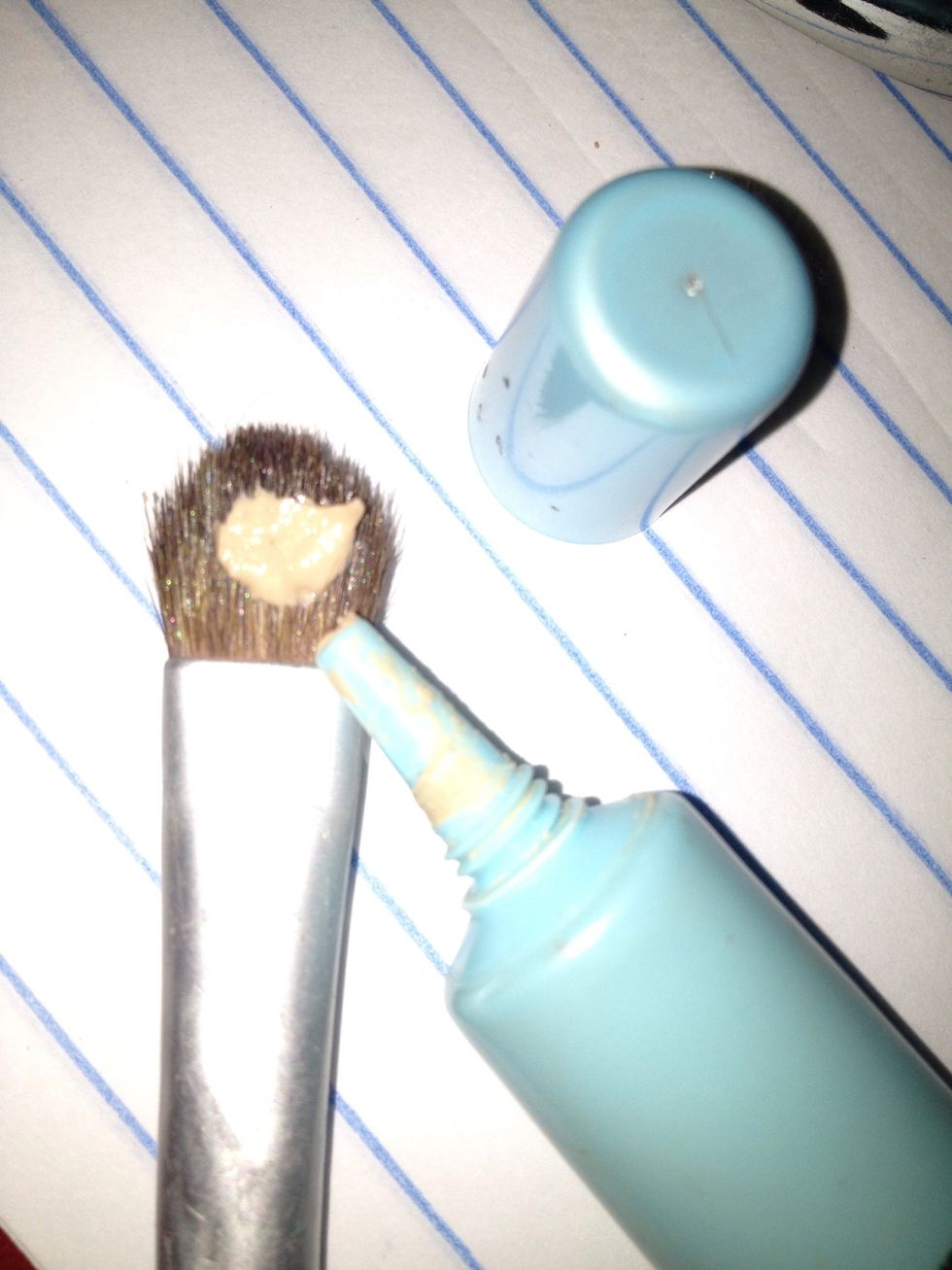 Apply small amount on to eyeshadow brush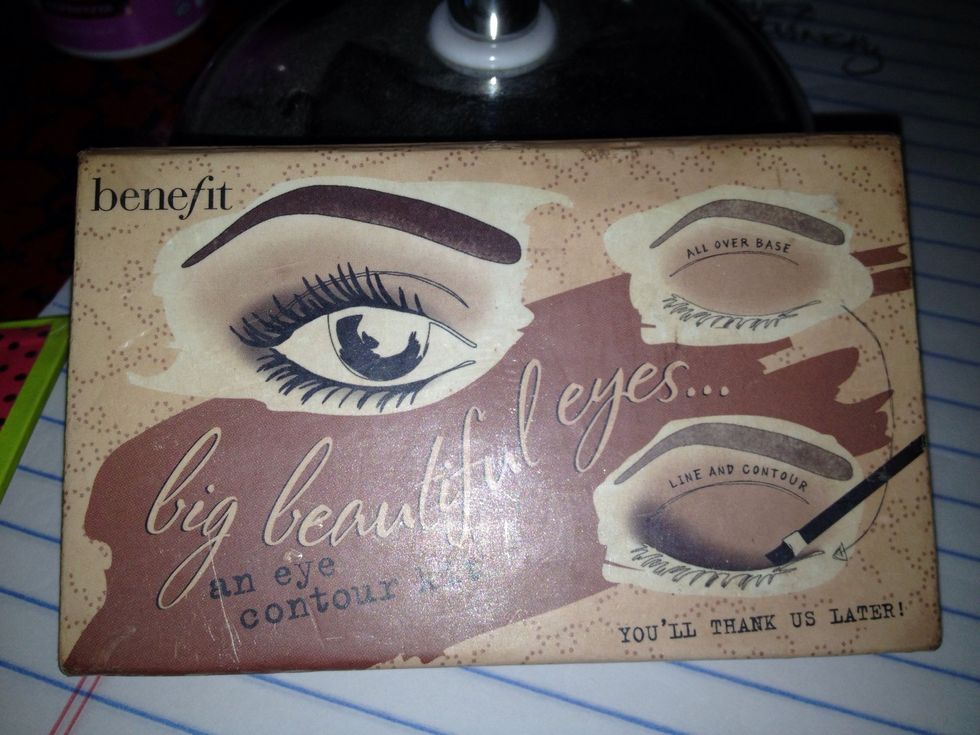 This is a kit I use the concealer out of it and the eyeshadow
Concealer, base and contour shadow, eyeliner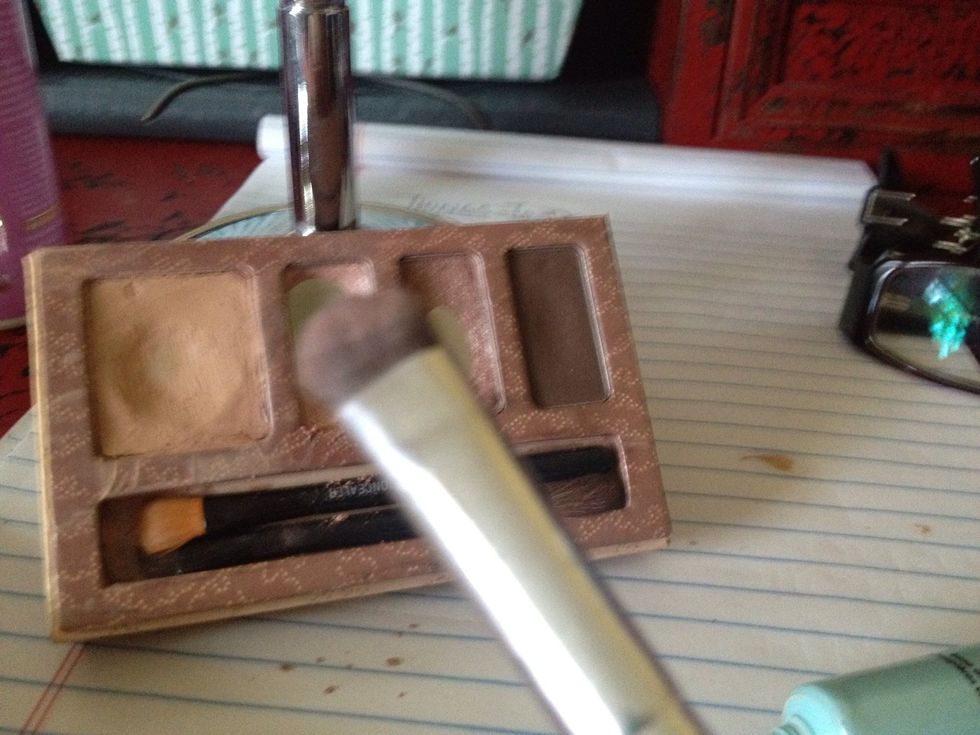 Start with the base shadow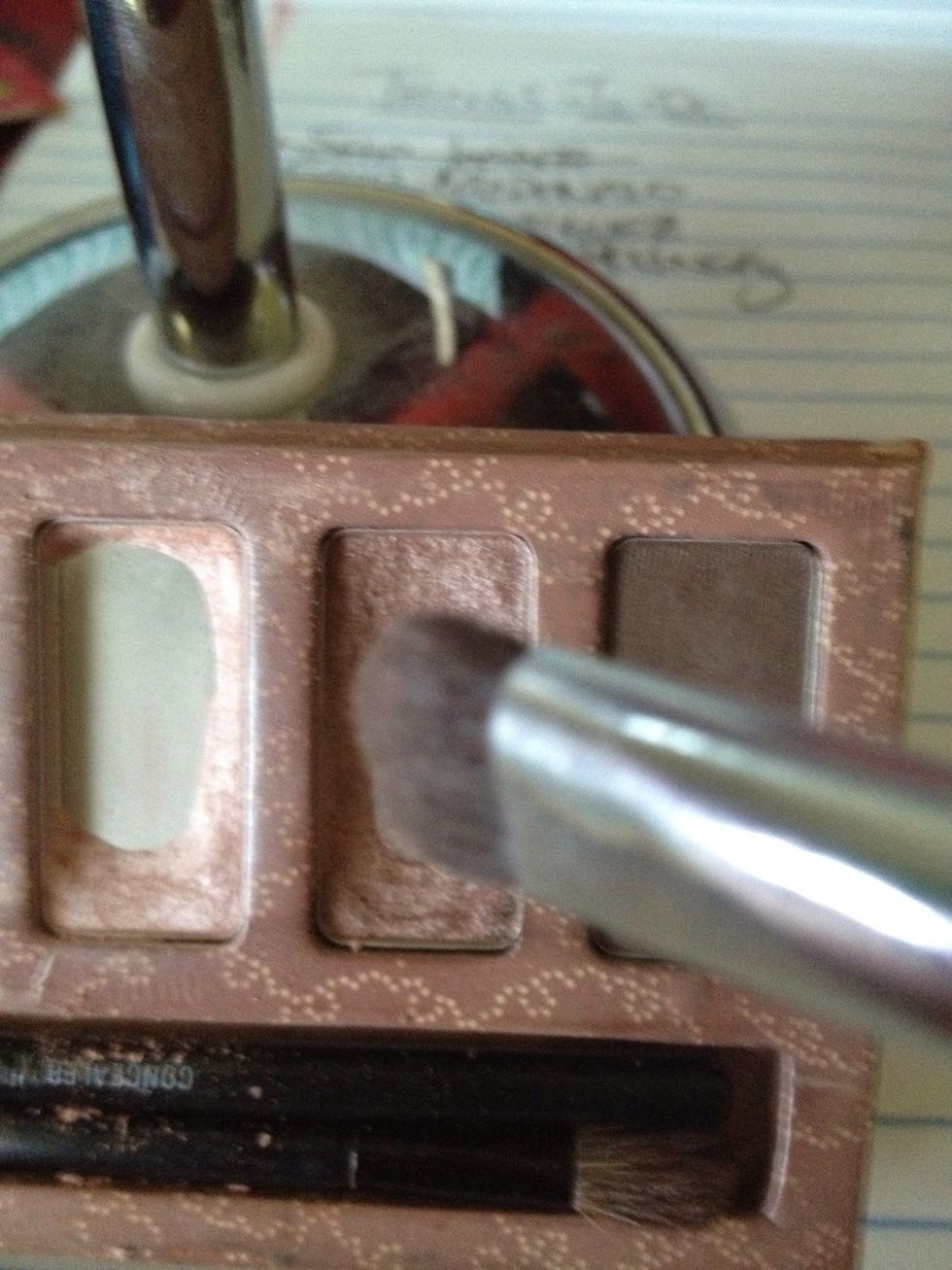 Then the contour shadow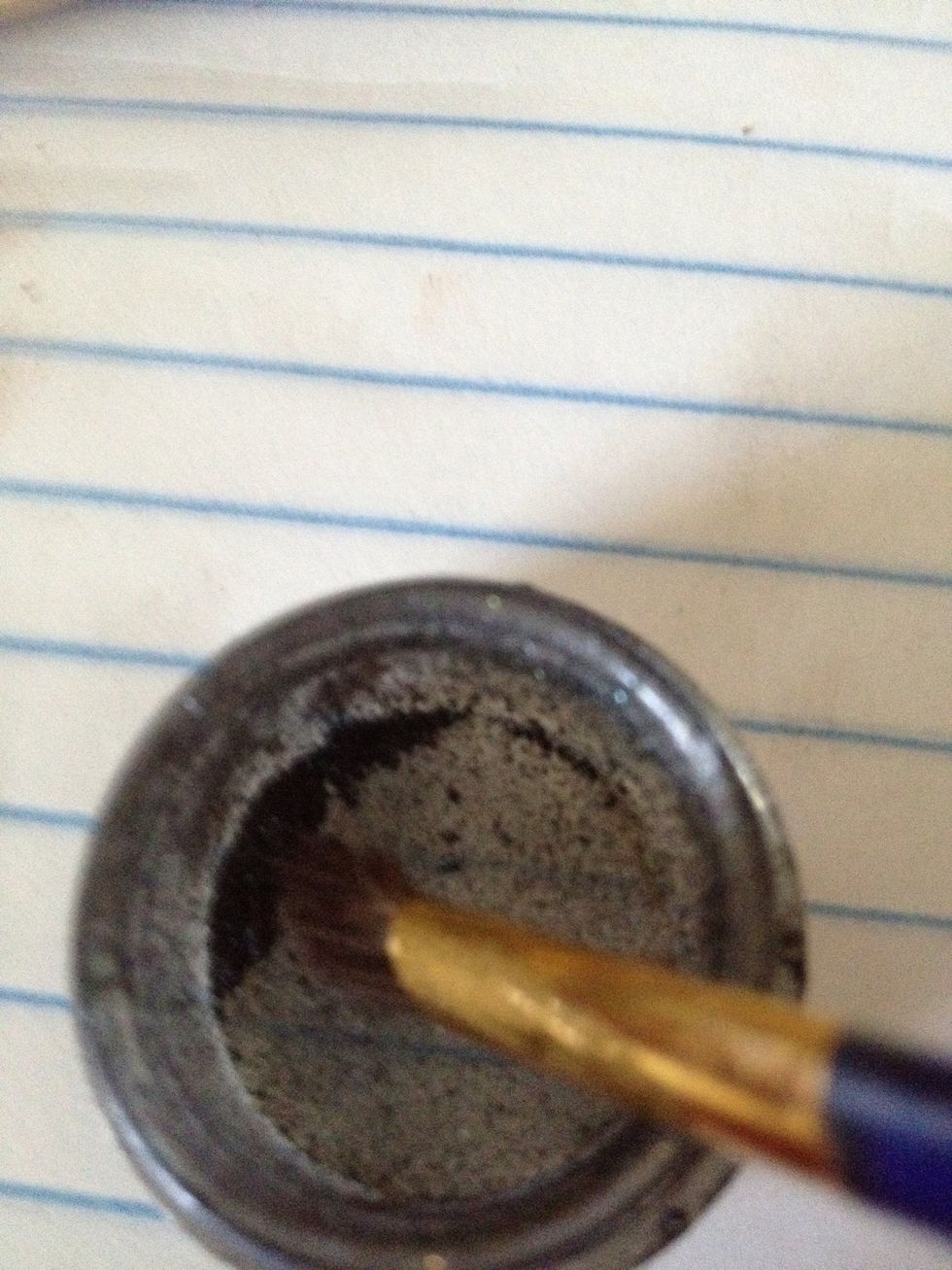 This is MAC black pigment I use this go give my crease a little more depth. This pigment is very intense apply with an angled brush and only use a dash then tap off.
Brush eyebrows
Draw in eyebrows evenly and longer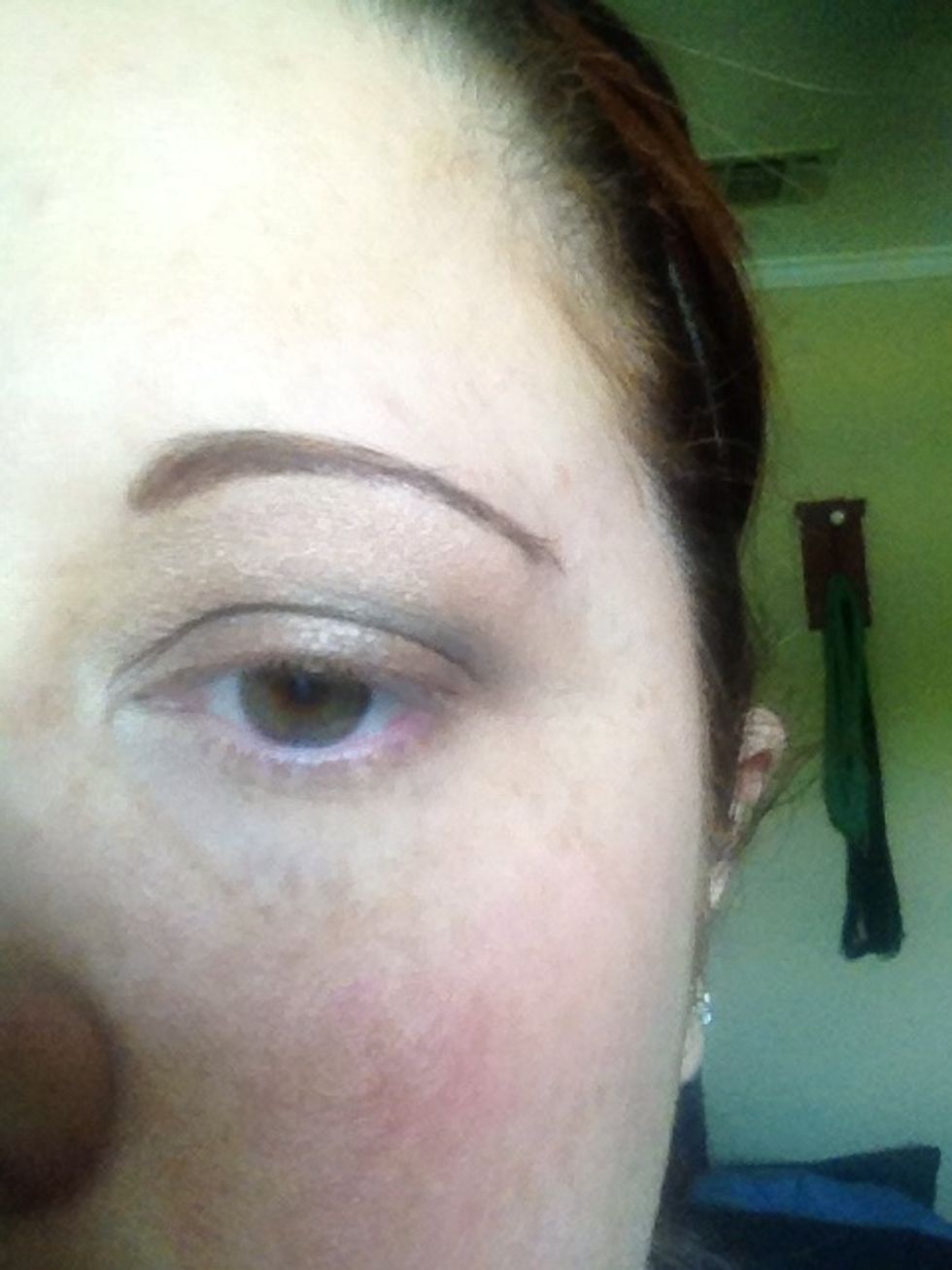 Finished eyebrow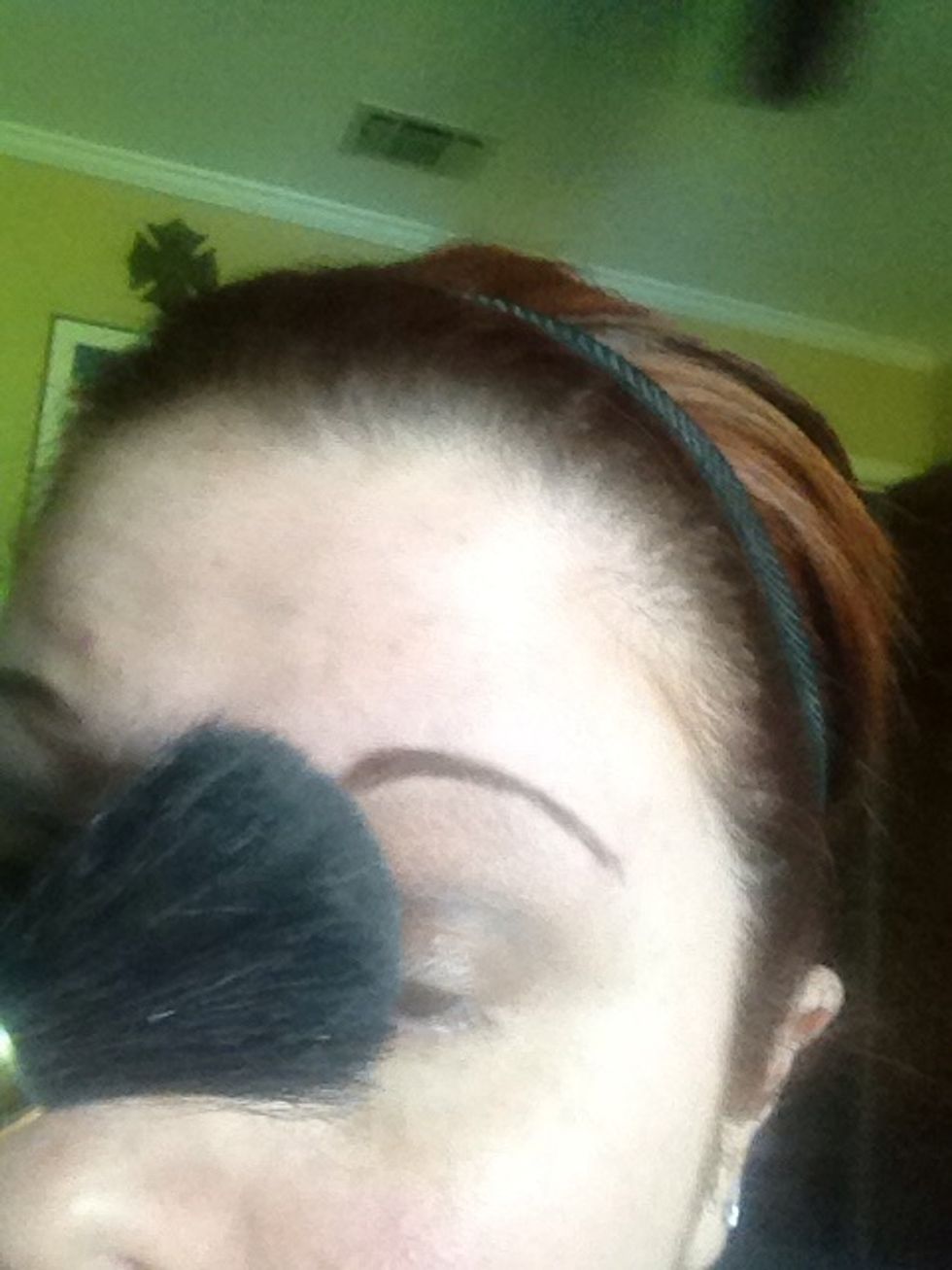 Then I take a large brush and make one sweep over the eye to blend a little more
Next bronzer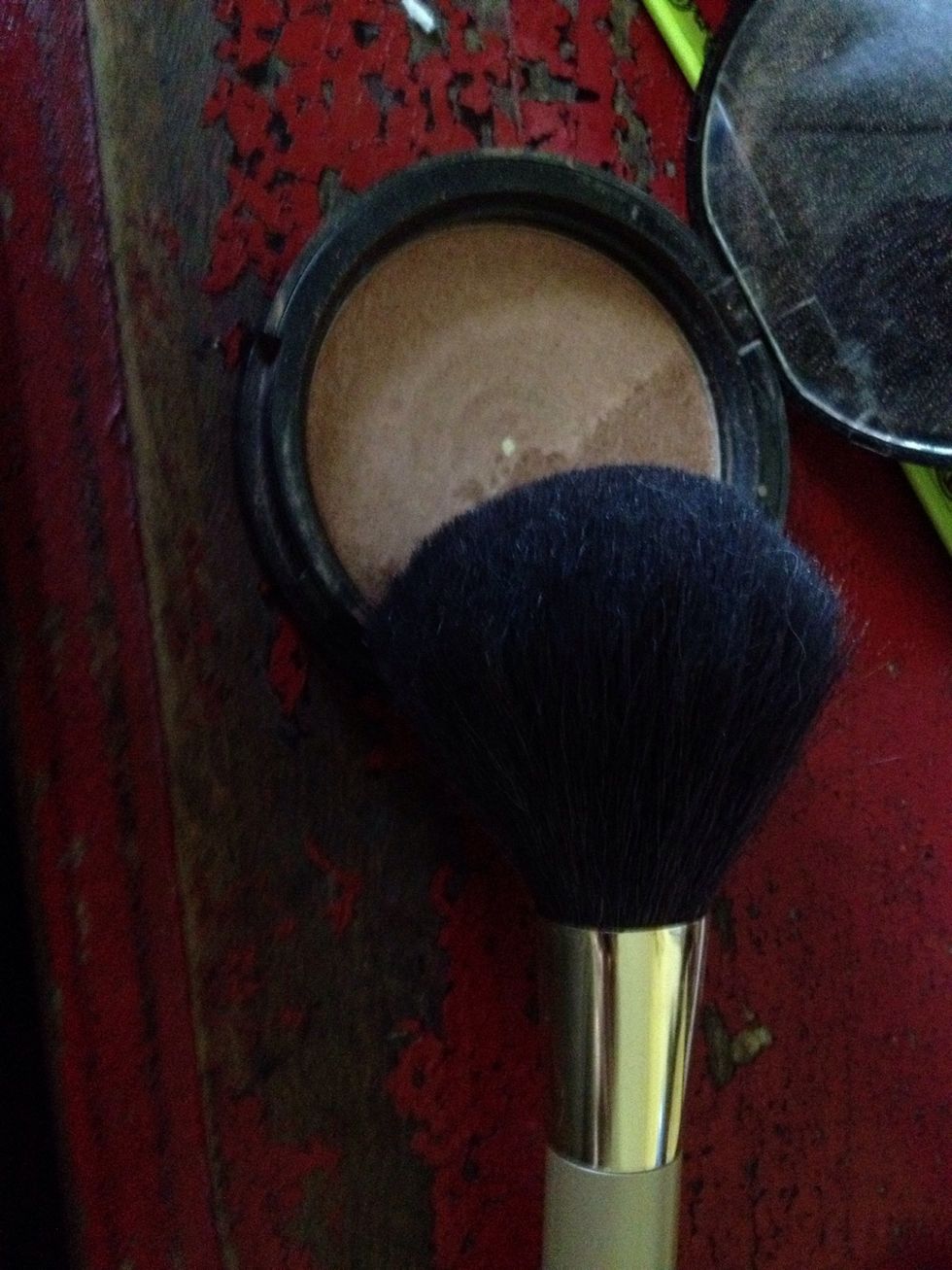 Use a large kabuki brush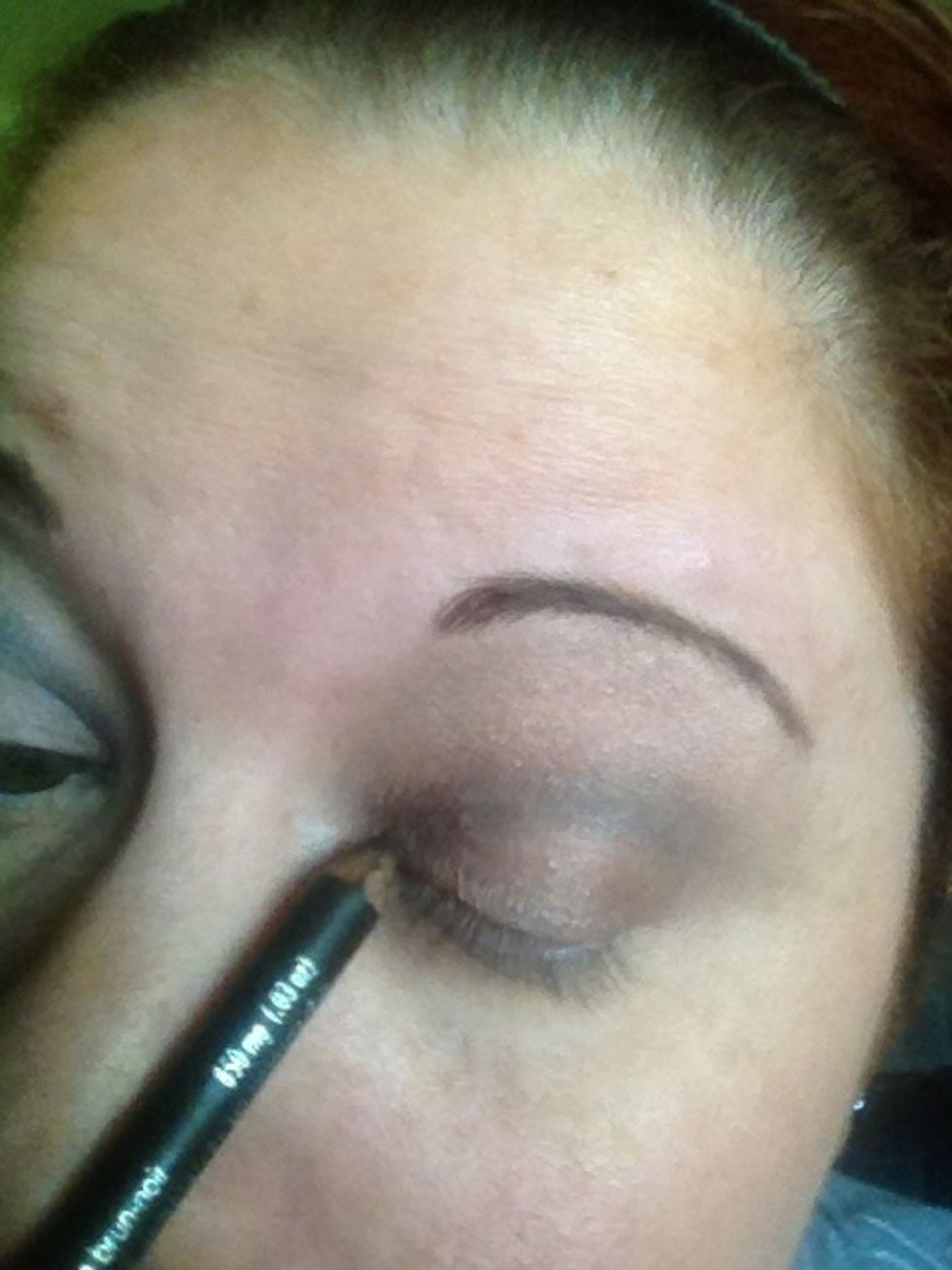 Eyeliner time. Dull pencil works best and a steady hand.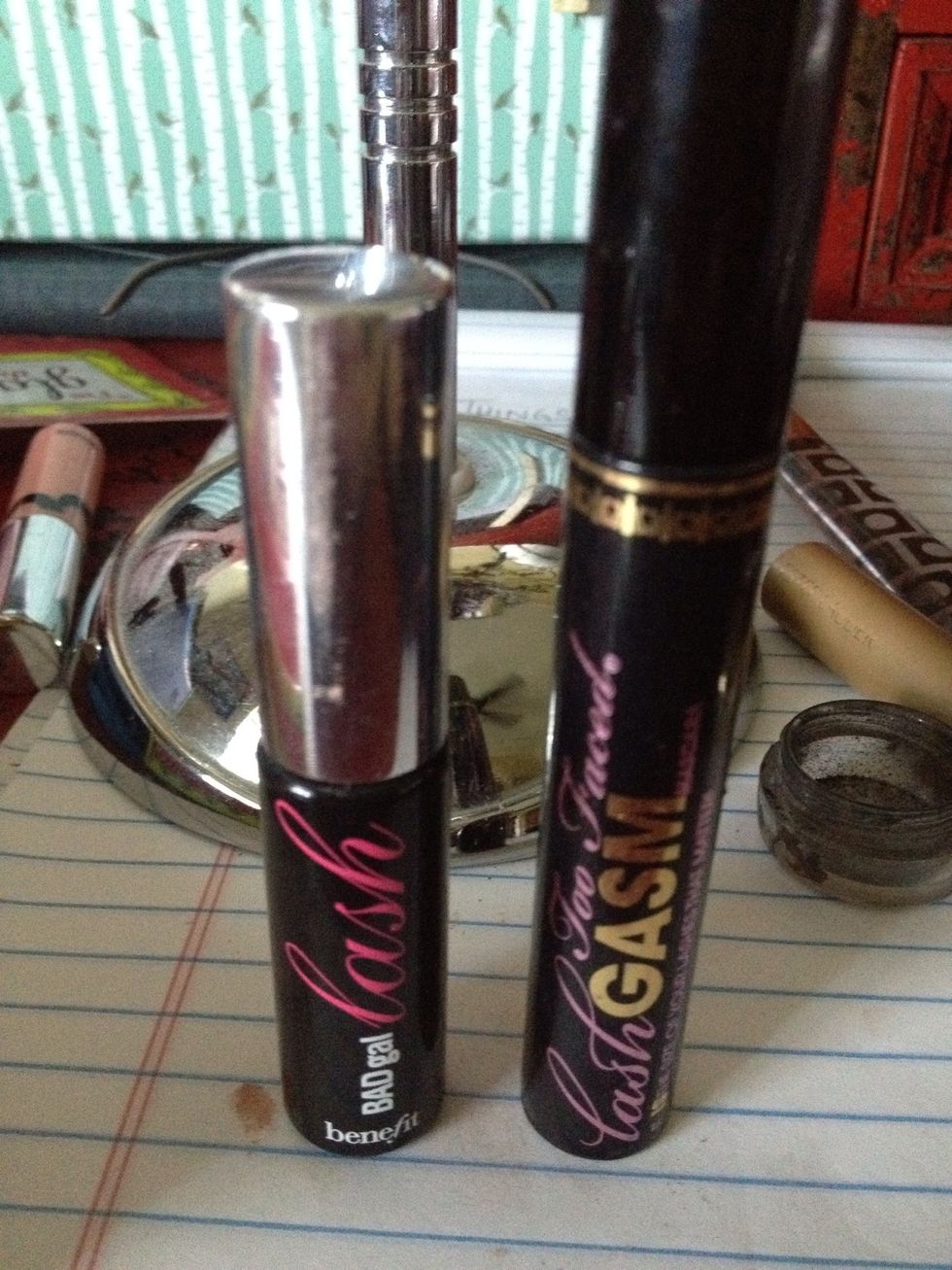 I use two mascaras to get lashes super long and thick. One has a fat brush and the othens more like a comb.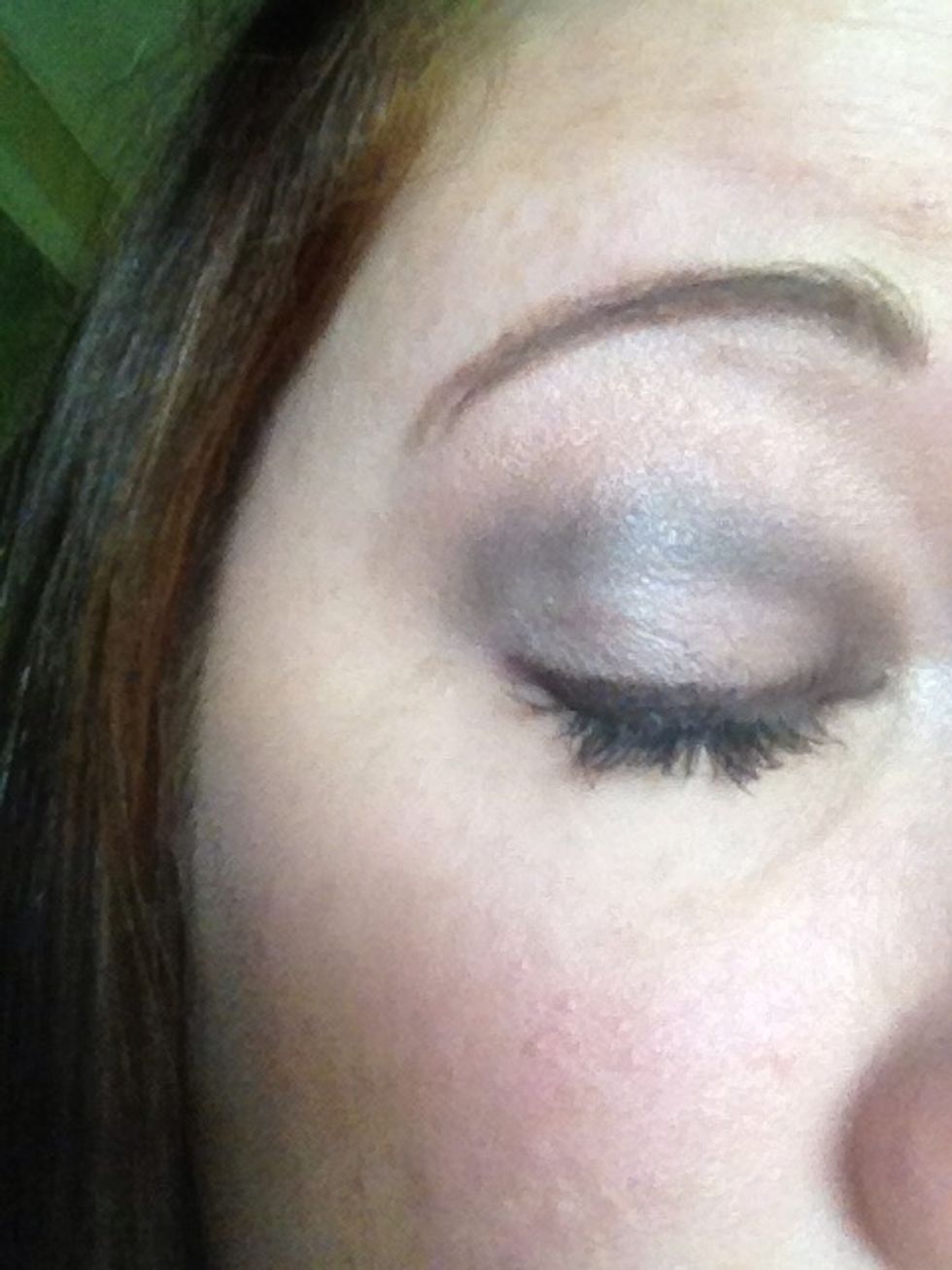 Finished eye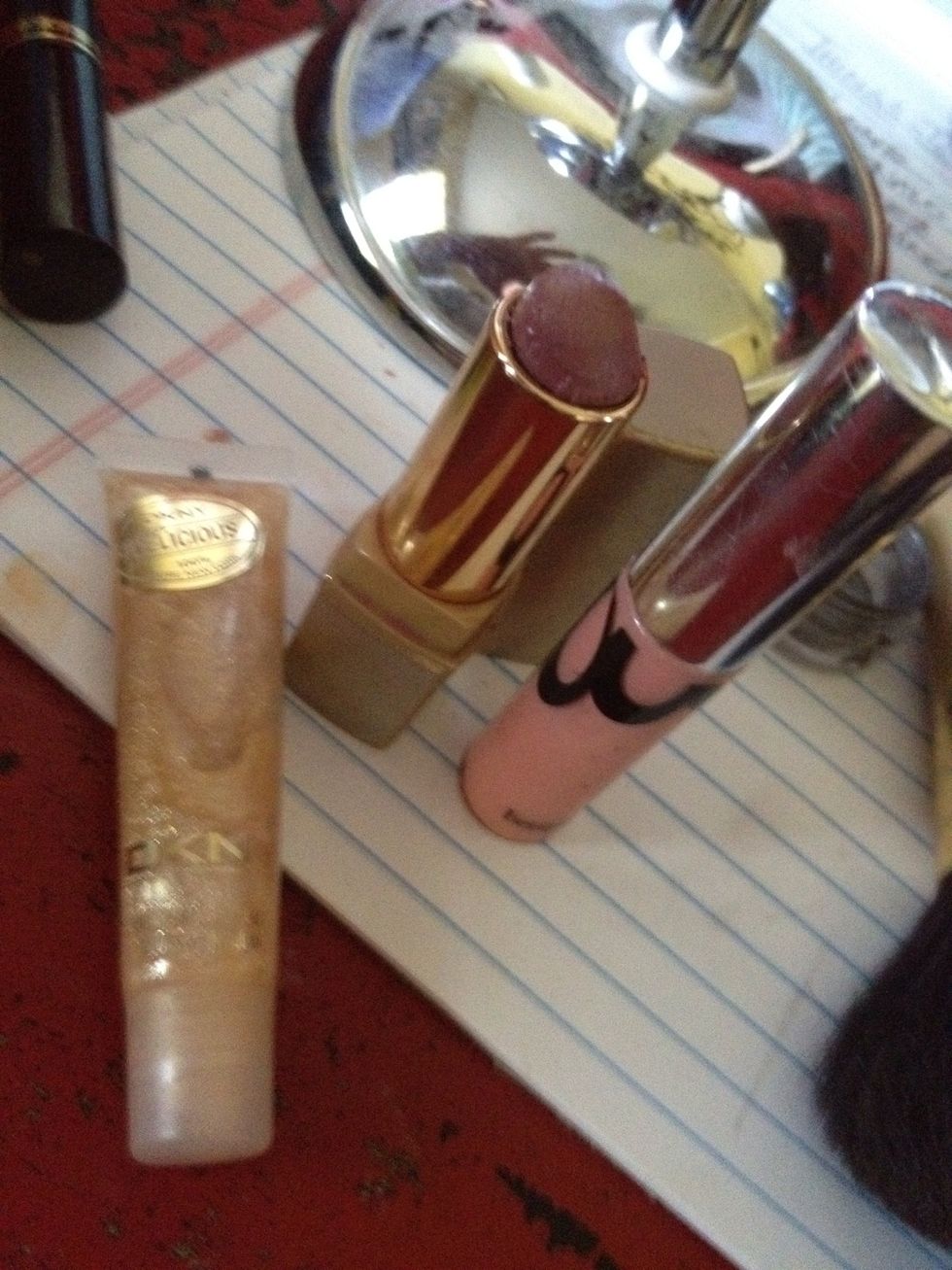 I use a lip stick and lip gloss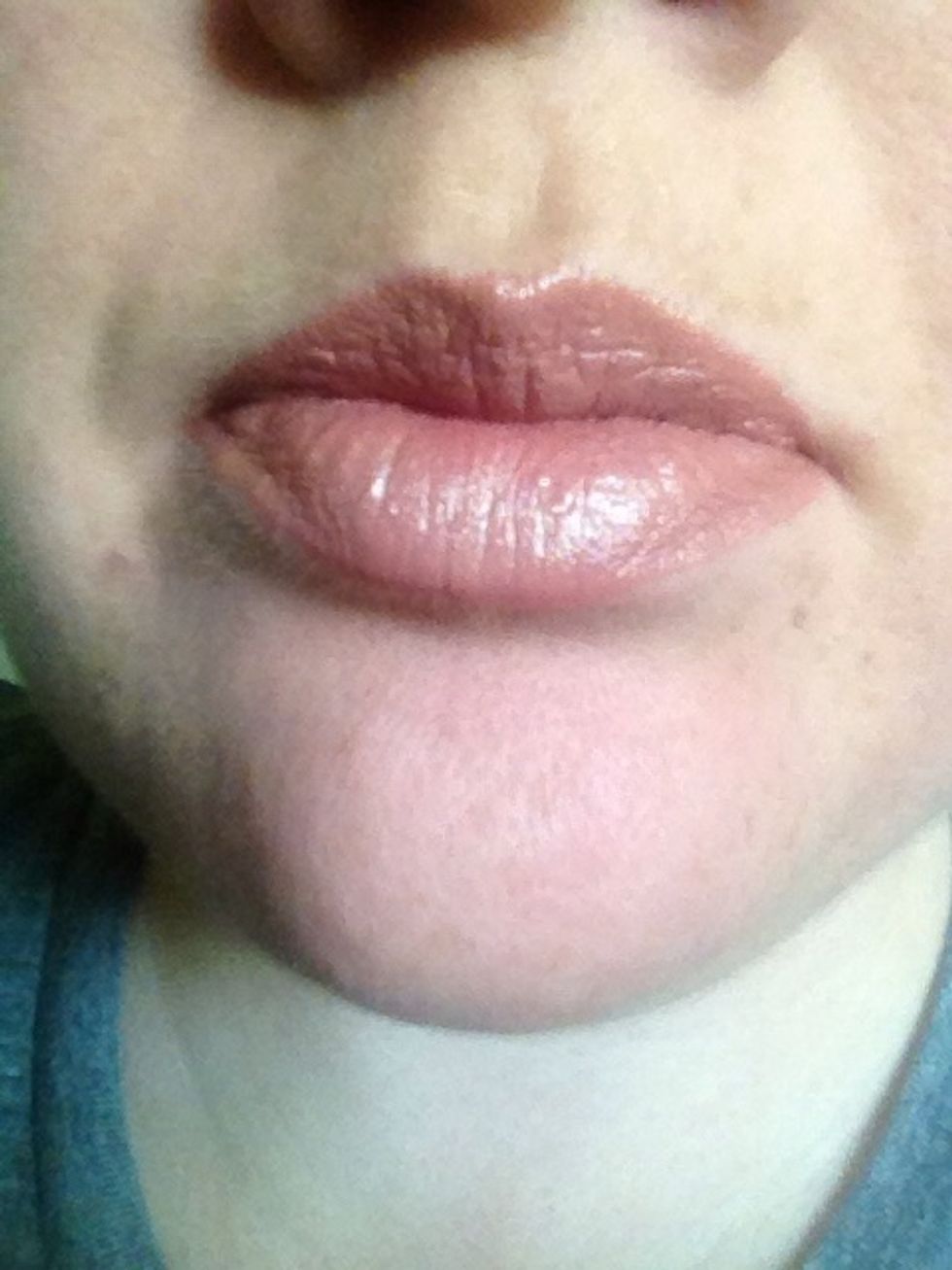 Lip stick on first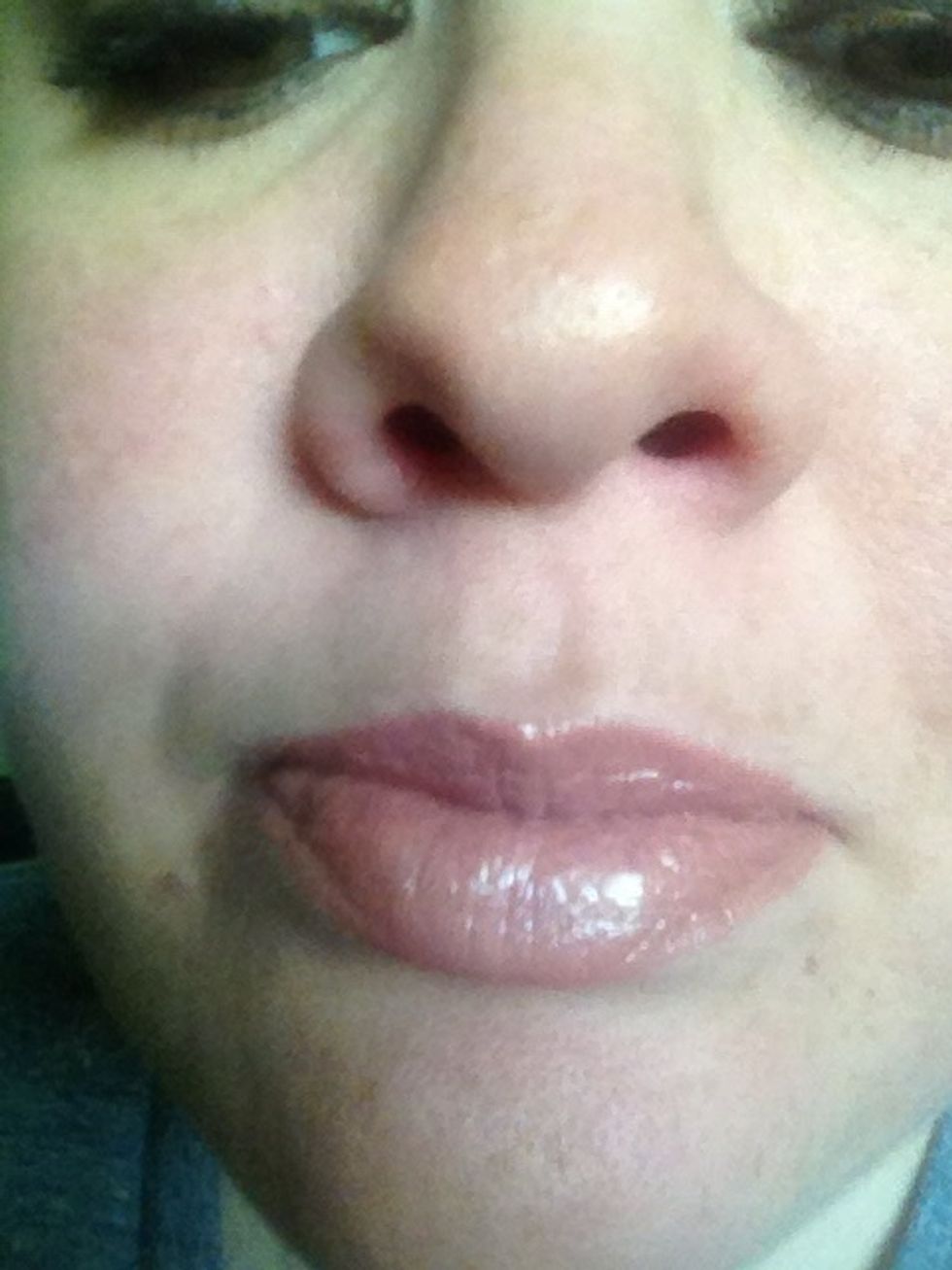 And then gloss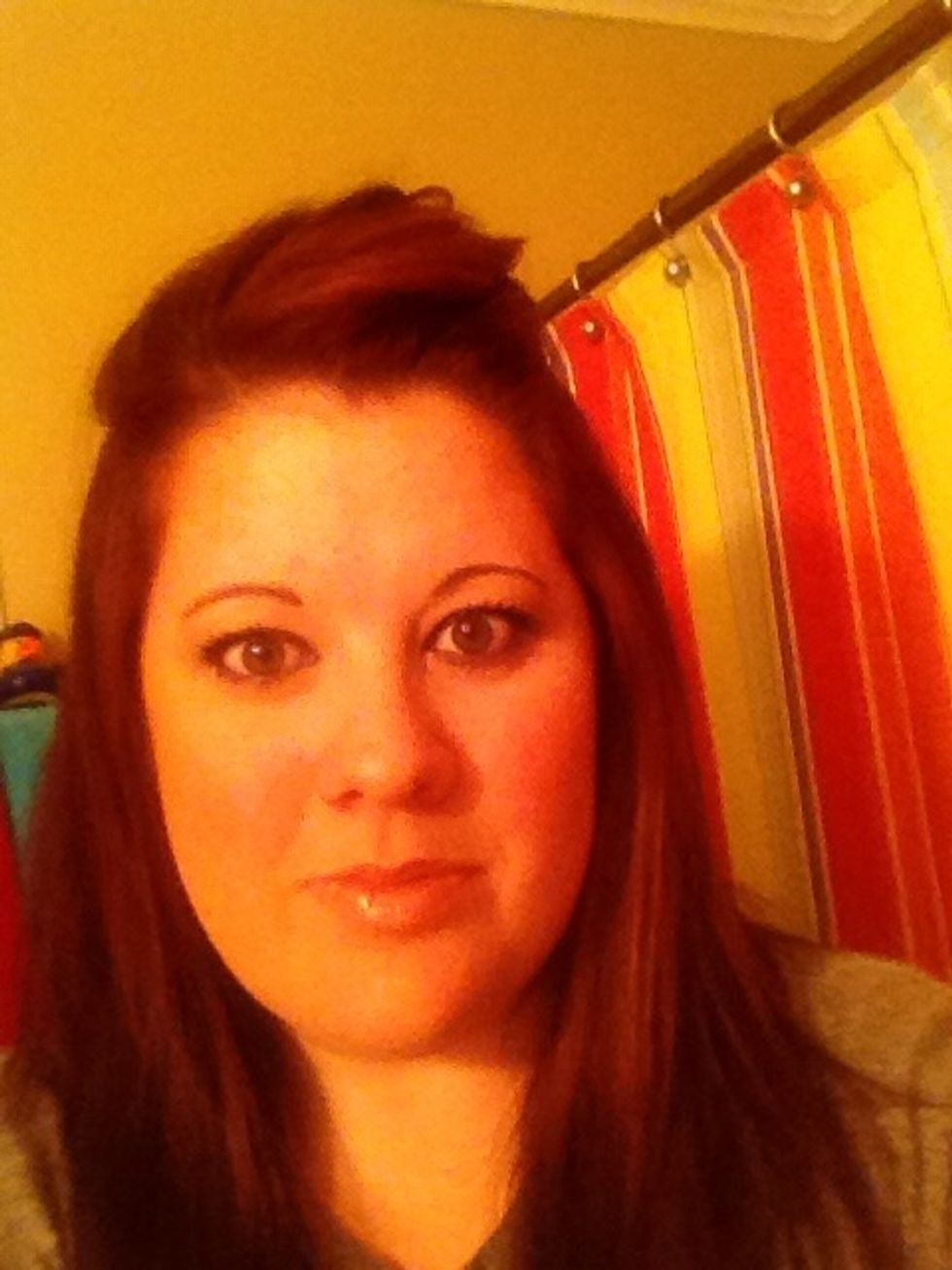 Lighted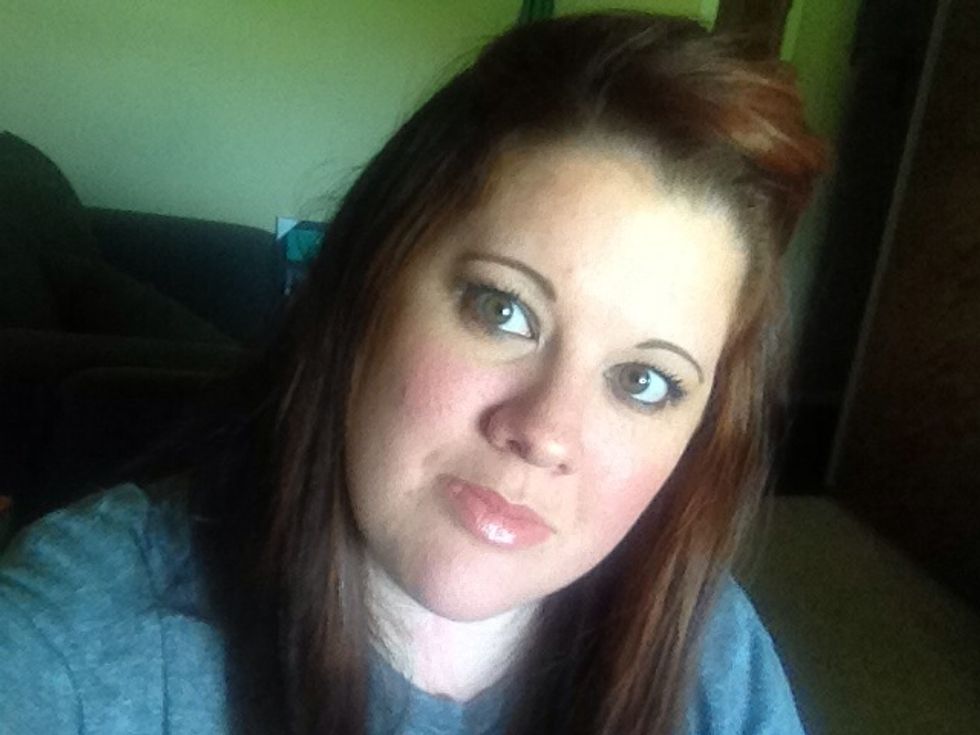 Natural light
Moisturizer (Amber Sun Flashback)
Highlighter (Benefit Girl Meets Pearl)
Foundation (Lancôme dual finish Matte Buff II)
Concealer (benefit Boi-ing)
Eye shadow primer (Too Faced Shadow Insurance)
Base Shadow (Benefit-Big beautiful eyes kit)
Contour shadow-(Benefit-Big beautiful eyes kit)
Crease shadow (MAC- black pigment)
Bronzer-(Too Faced poolside Primping Sun Bunny)
Eyebrow Pencil ( Cover girl midnight brown)
Eyeliner (CoverGirl black brown)
Mascara (Benefit badgal lash/Too Faced LashGasm)
Lipstick (Estée Lauder beige)
Lip Gloss (Benefit life on the a list)
Various makeup brushes