Put NewStand Apps on Home Screen Without Jailbreak
1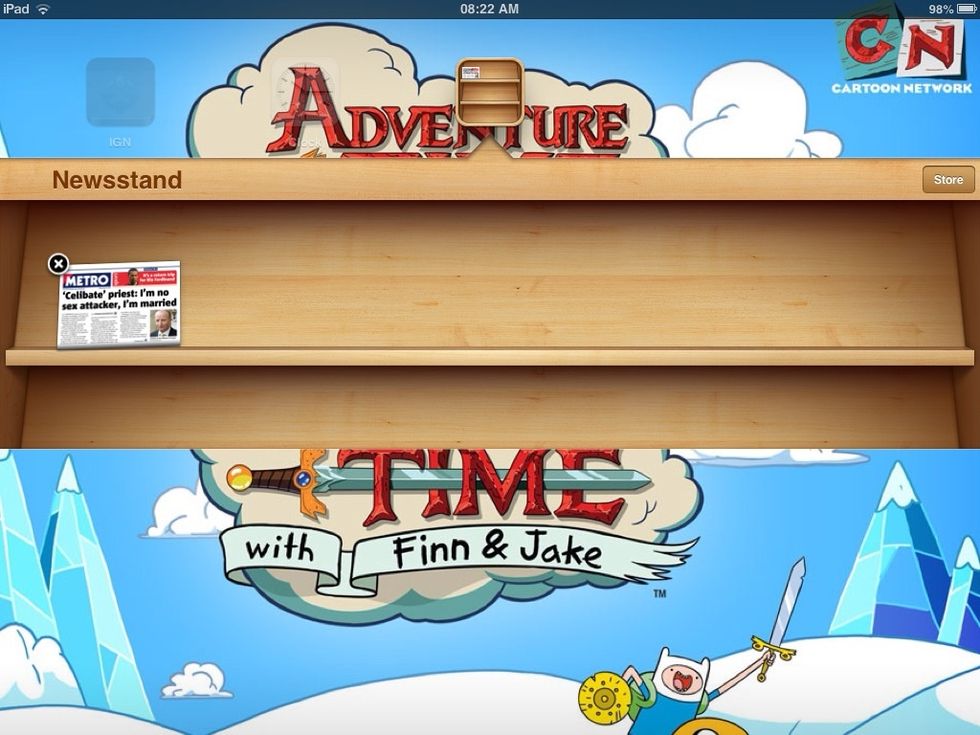 First, delete any apps within the NewsStand. However, you can put any apps in there you would like to remove (I'm putting in that crappy Clock).
Load up CydiaHacks.com on SAFARI (must be Safari) and select Hide Apps no Jailbreak. Then select NewsStand Hide.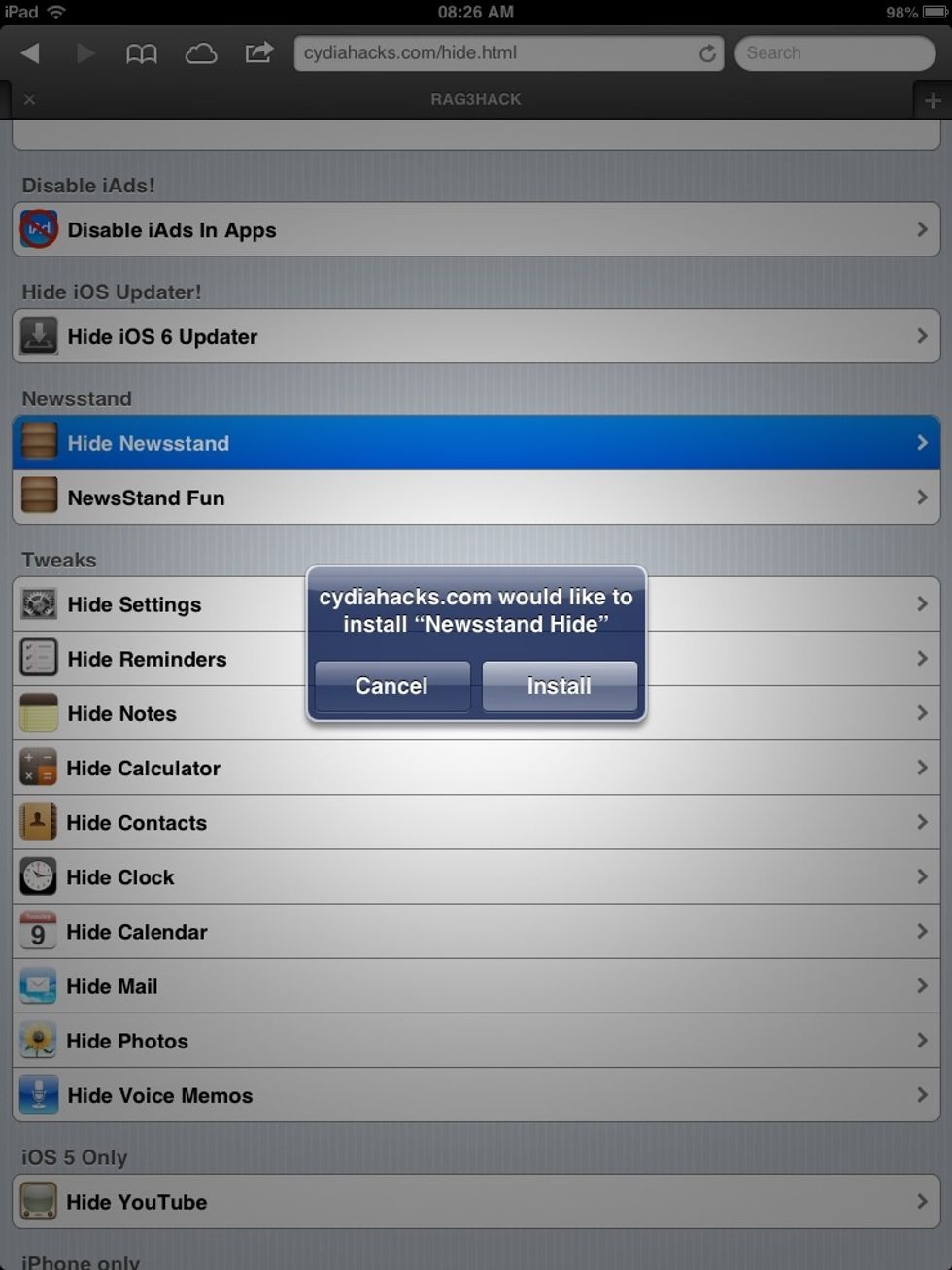 This prompt should appear; select Install.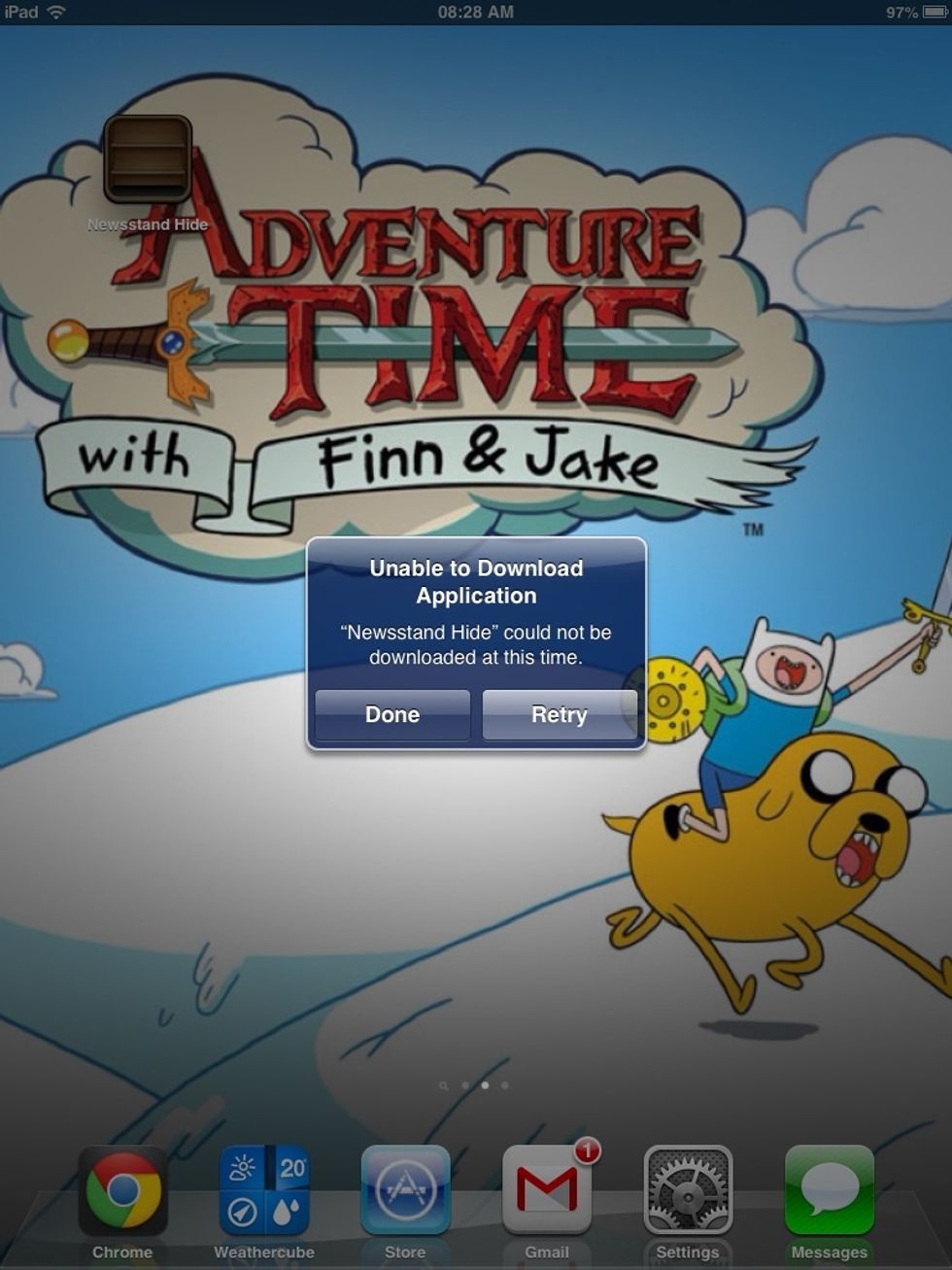 A further prompt should appear; select Done. Now, hold your finger on NewsStand to put your apps into Wiggle Mode. Delete NewsStand.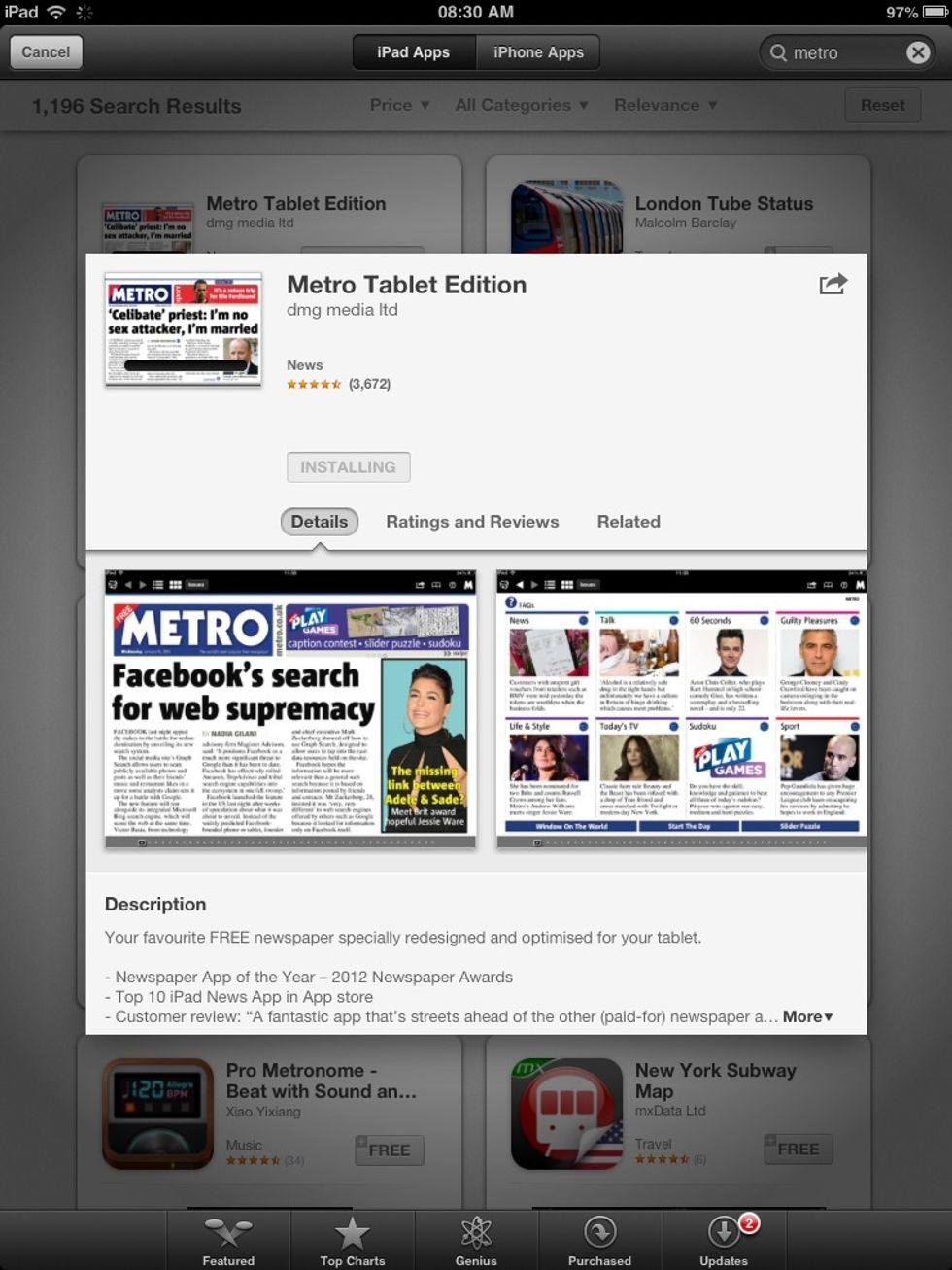 Load up the store and install a NewsStand app, EG Metro Tablet Edition, the Guardian etc.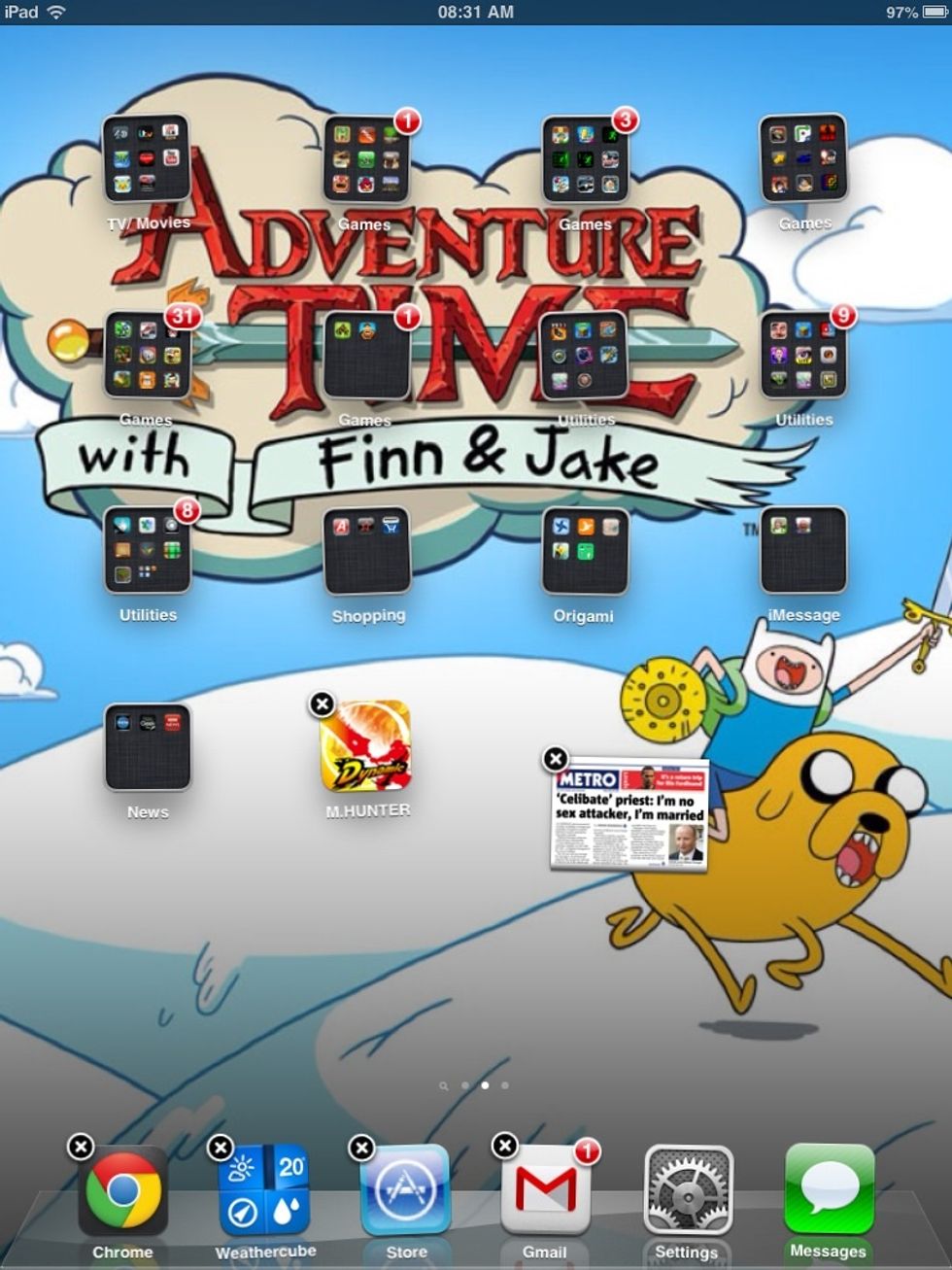 The app will install on your Home Screen! Be warned: if you drag it onto the dock at the bottom, your SpringBoard will crash and you will have to repeat from Step 1.
The creator of this guide has not included tools