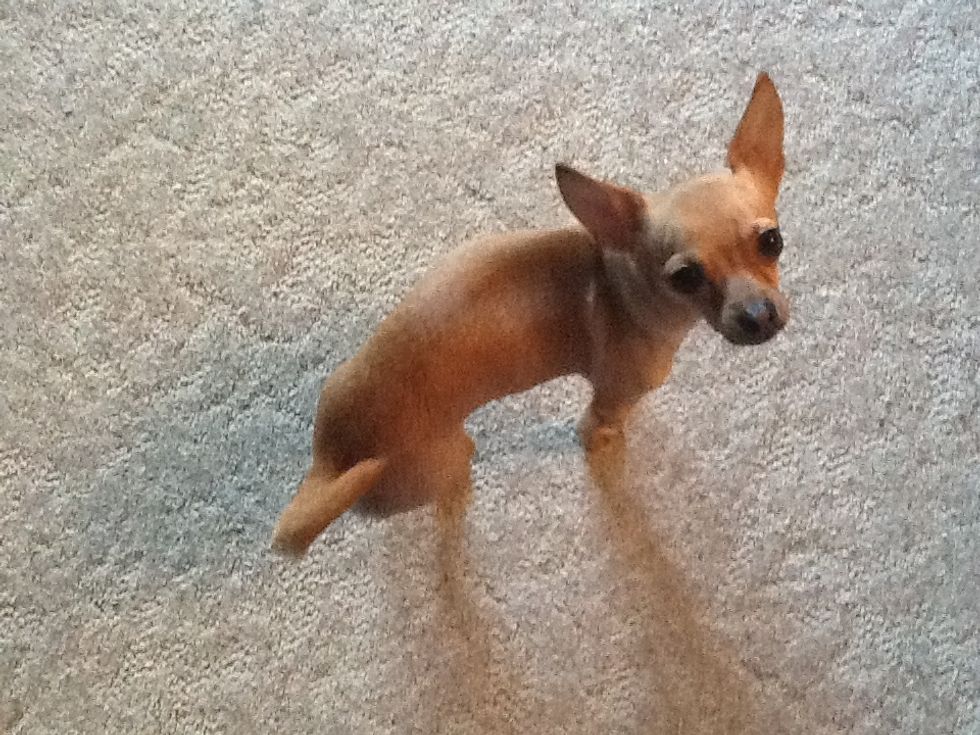 First, get your dog.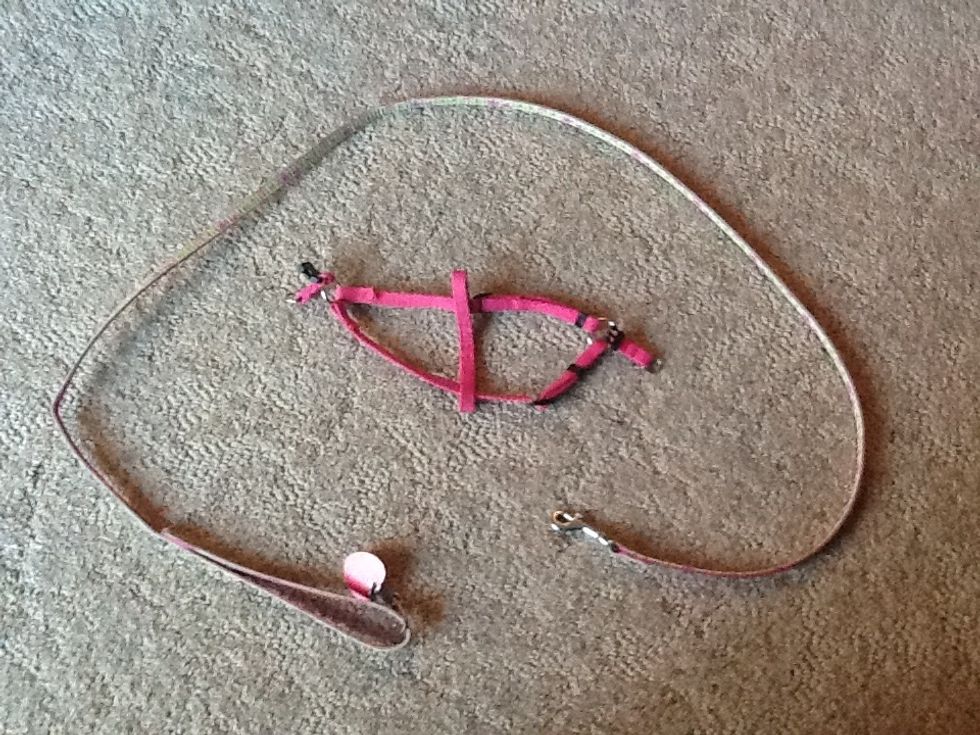 This is the leash and halter I am using.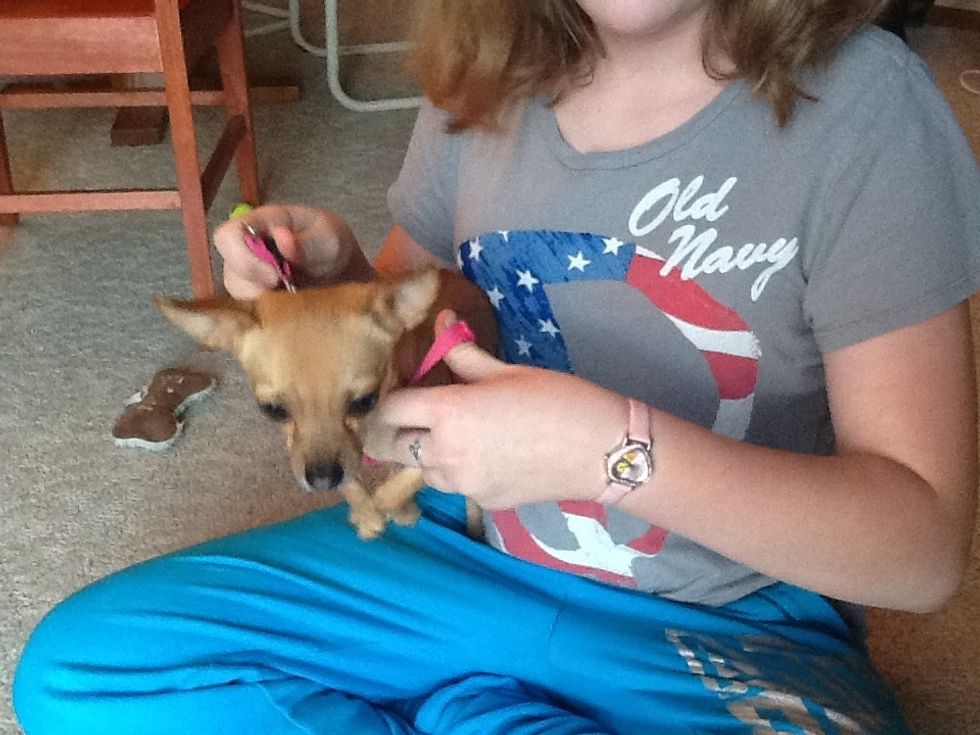 Put their legs through.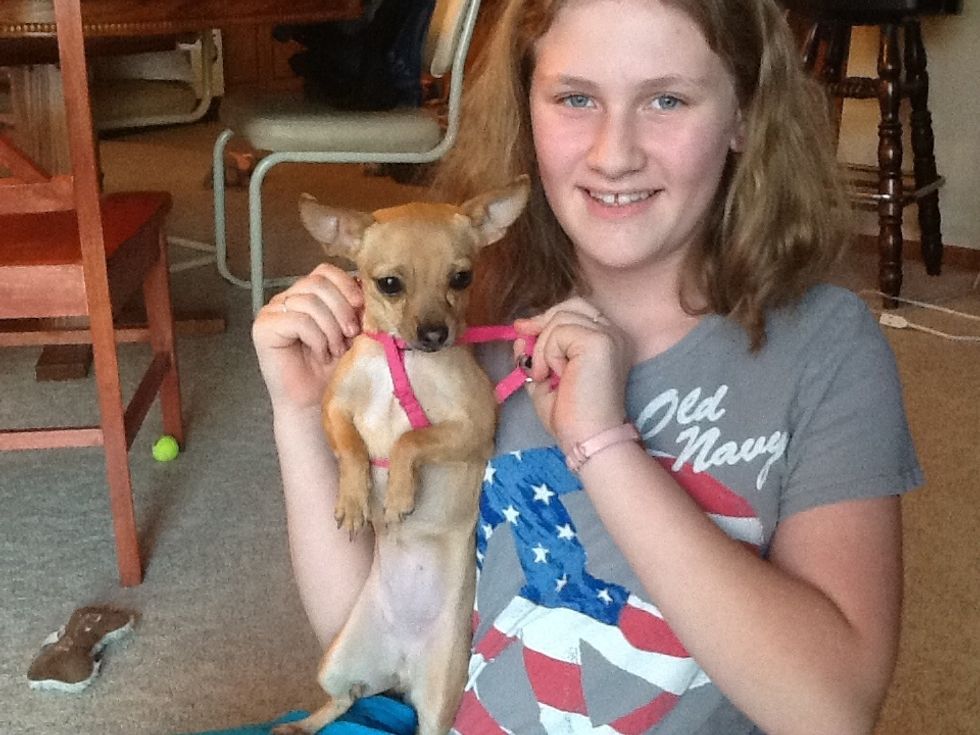 Ta-da!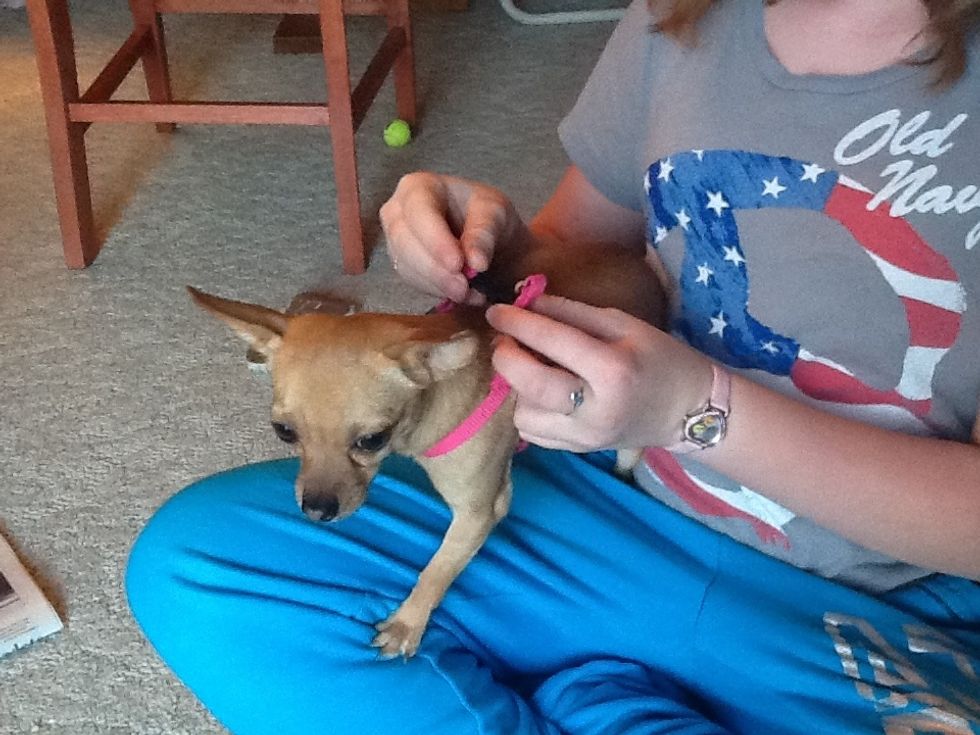 Then buckle it.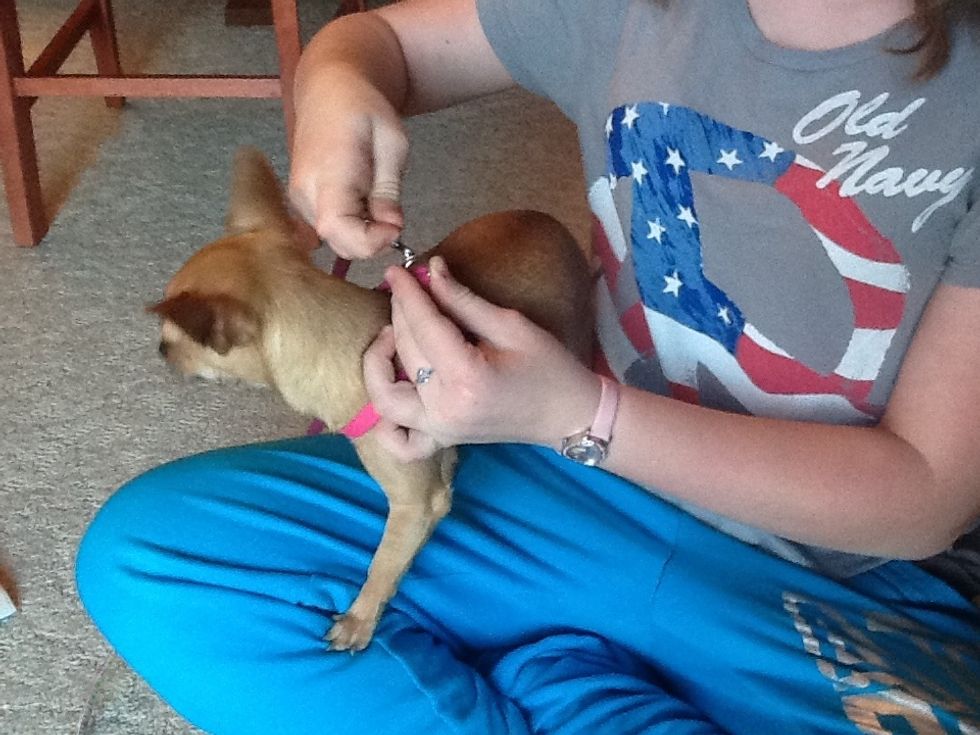 After that, take the two little silver rings on top and clip them together on the leash.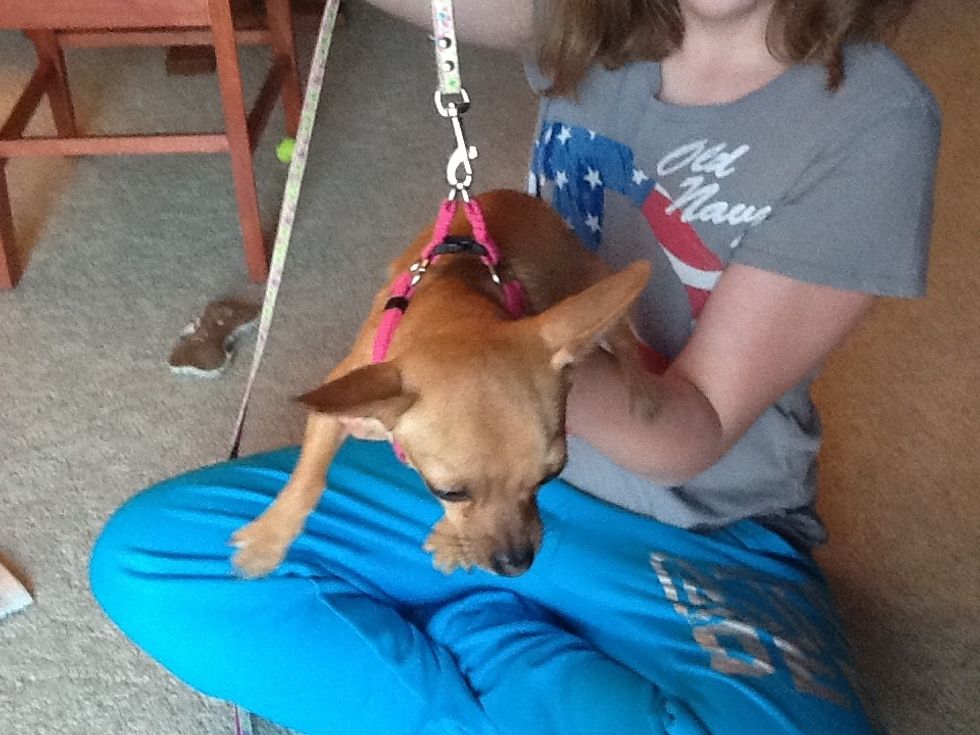 Like this!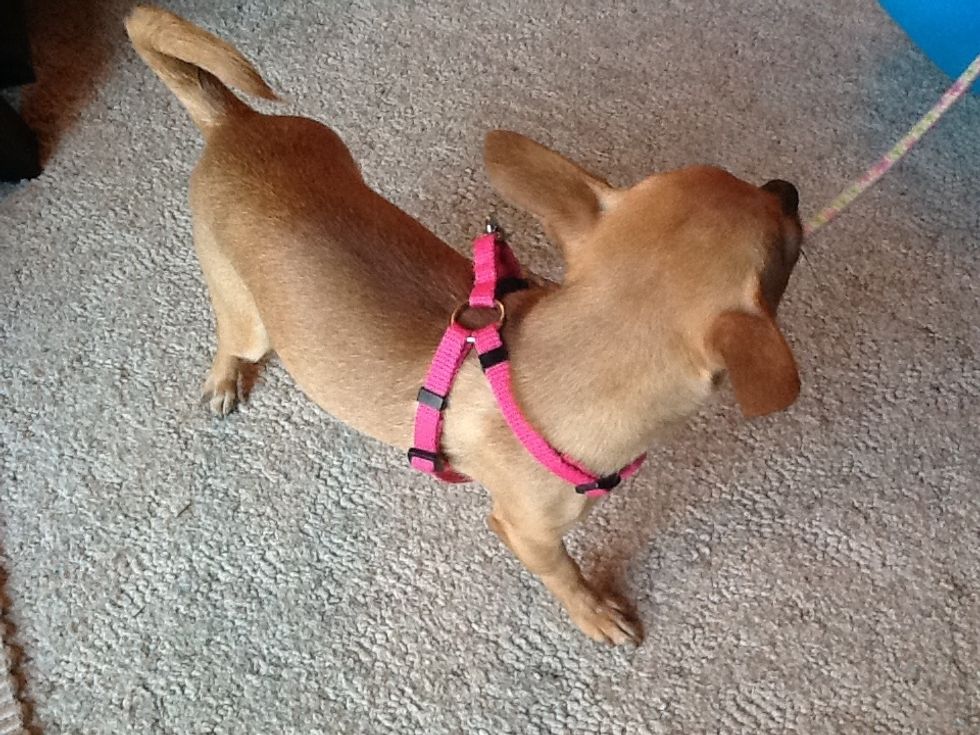 Your dog will now be all ready to go outside!
Your dog
Your dog's halter
Your dog's leash
Your hands