How to put a fake ambilight behind your tv
Watching TV in the dark isn't good, relax your eyes by putting some indirect light behind your TV.
46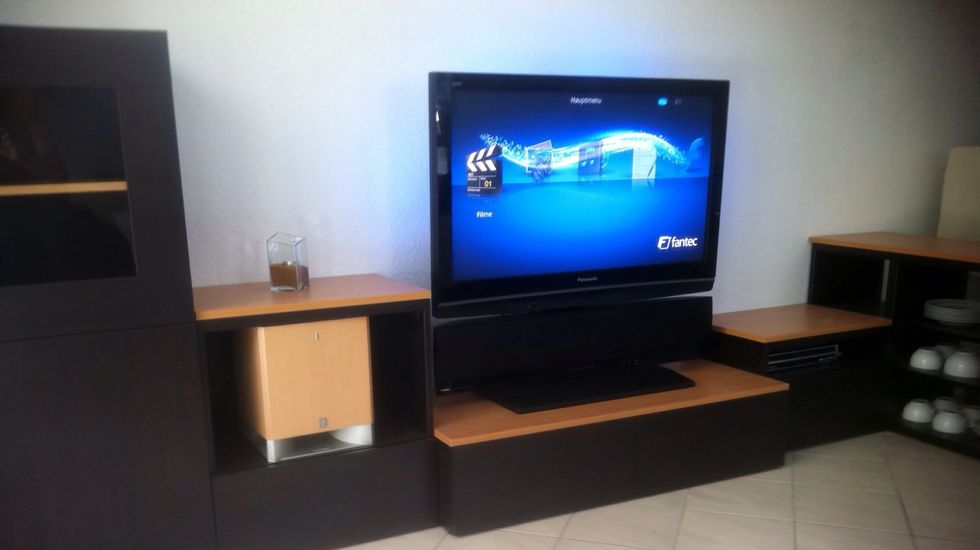 So you got a TV without Ambilight, but you'd like to have something like that behind your TV.
All you need is some LED strips like these from IKEA
Mount the LED strips to the TV using the provided double sided tape. We put one strip on the left and right and two others on the top backside of the TV.
You'll be able to control the color you want.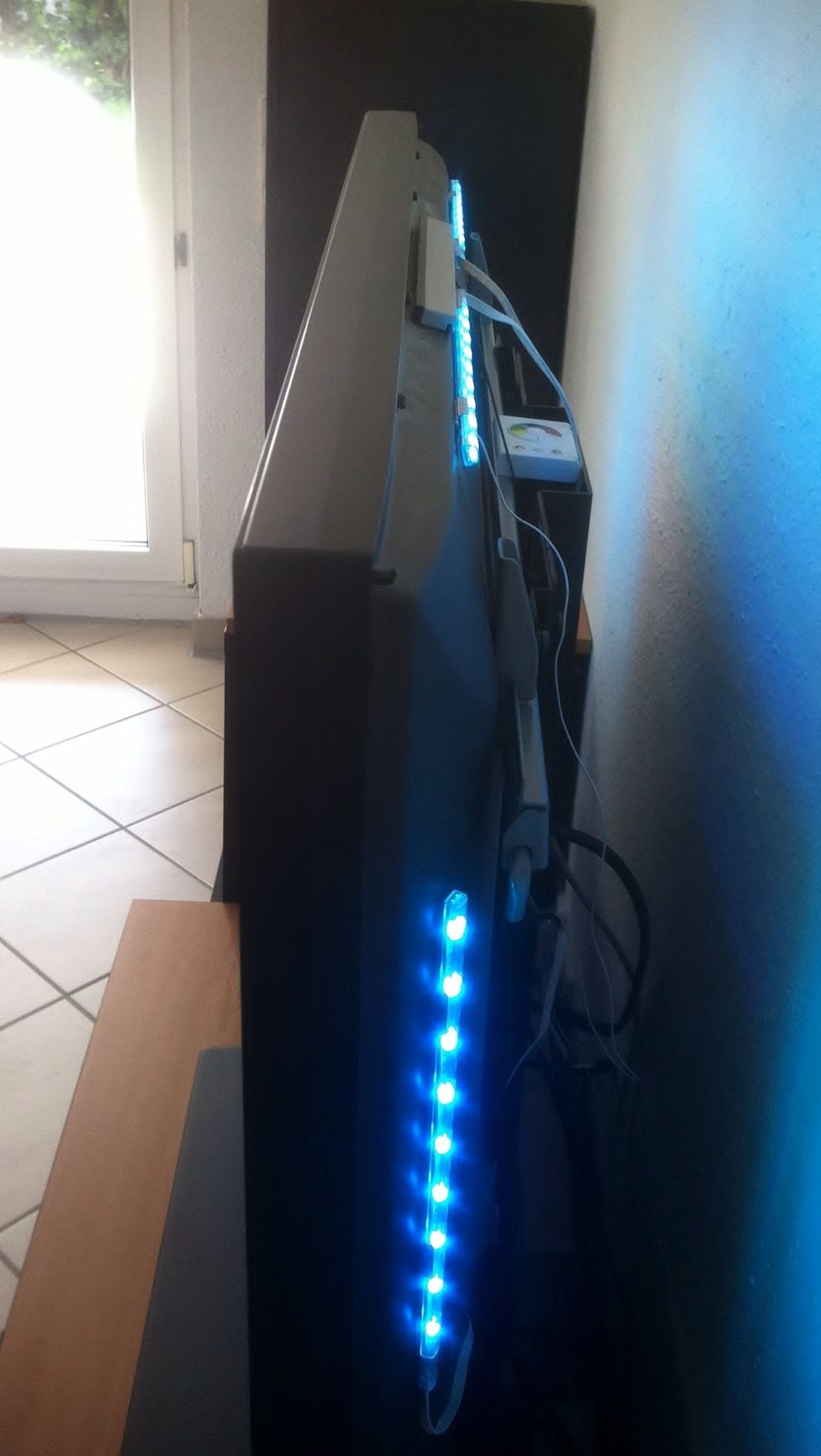 Blue...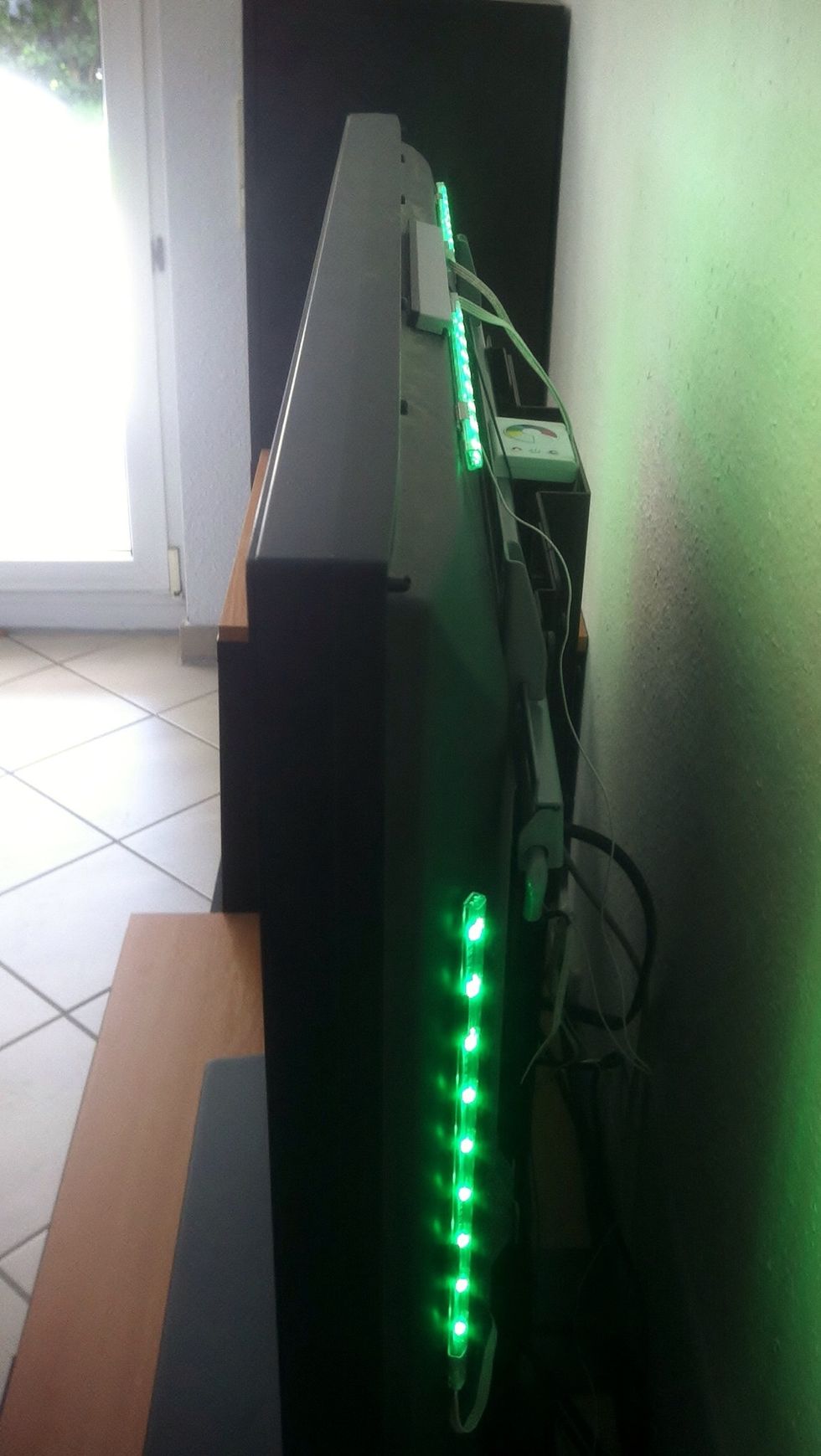 ...green...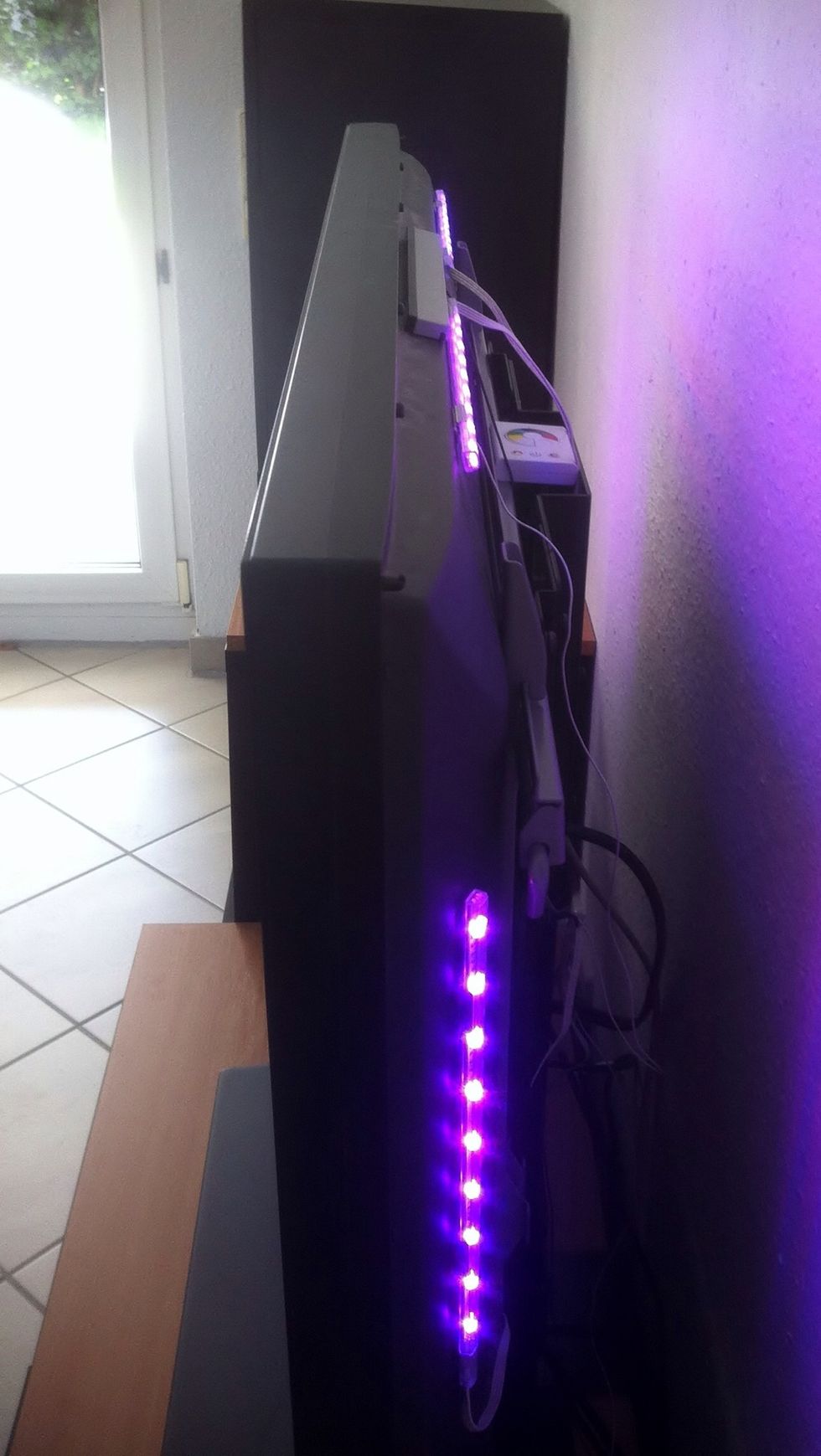 ...purple...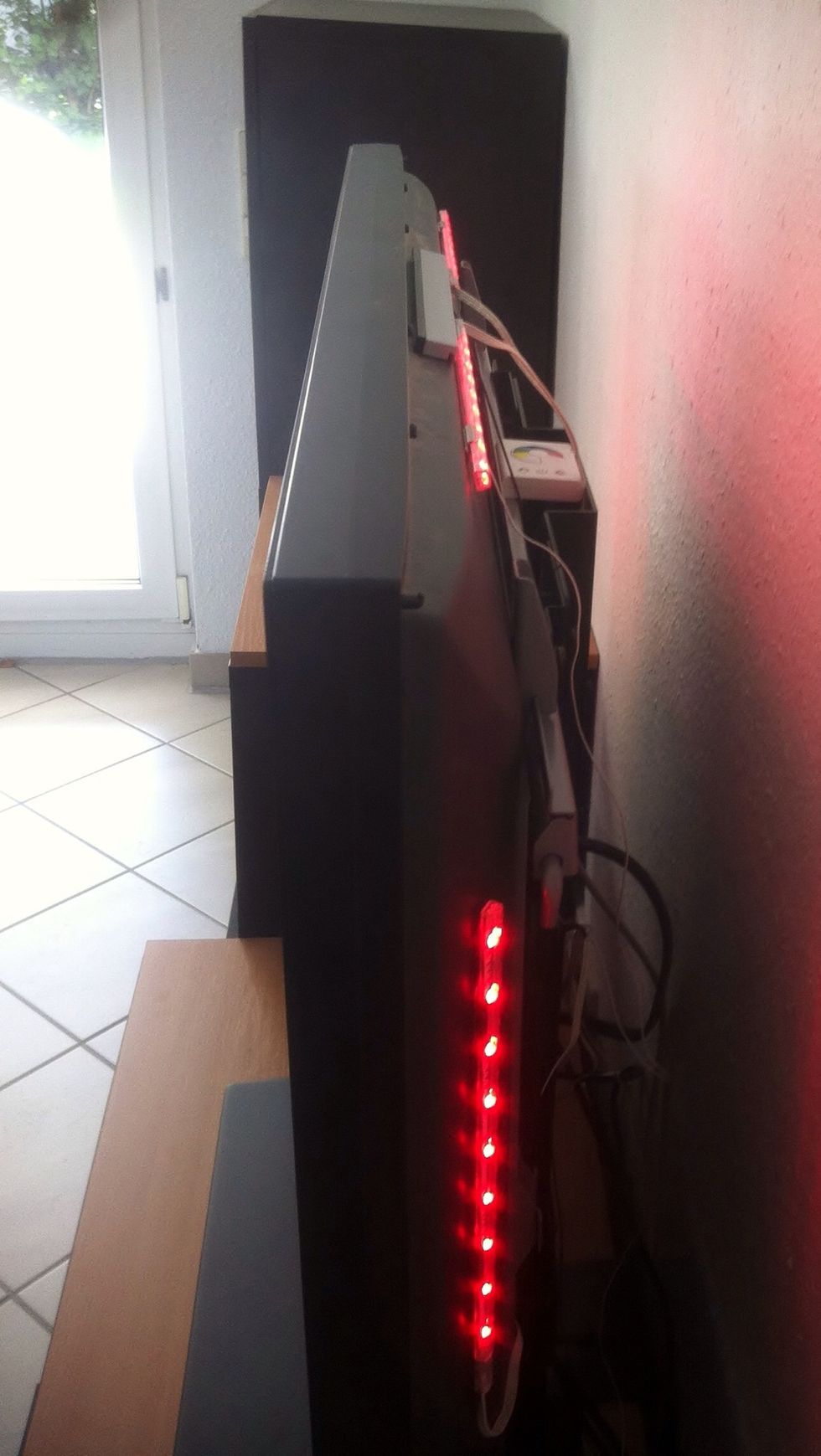 ...and red.
Finally you'll have some light behind your TV.
It won't change colors depending on the shown TV-picture, but it's very comforting for your eyes (instead of watching TV in the dark)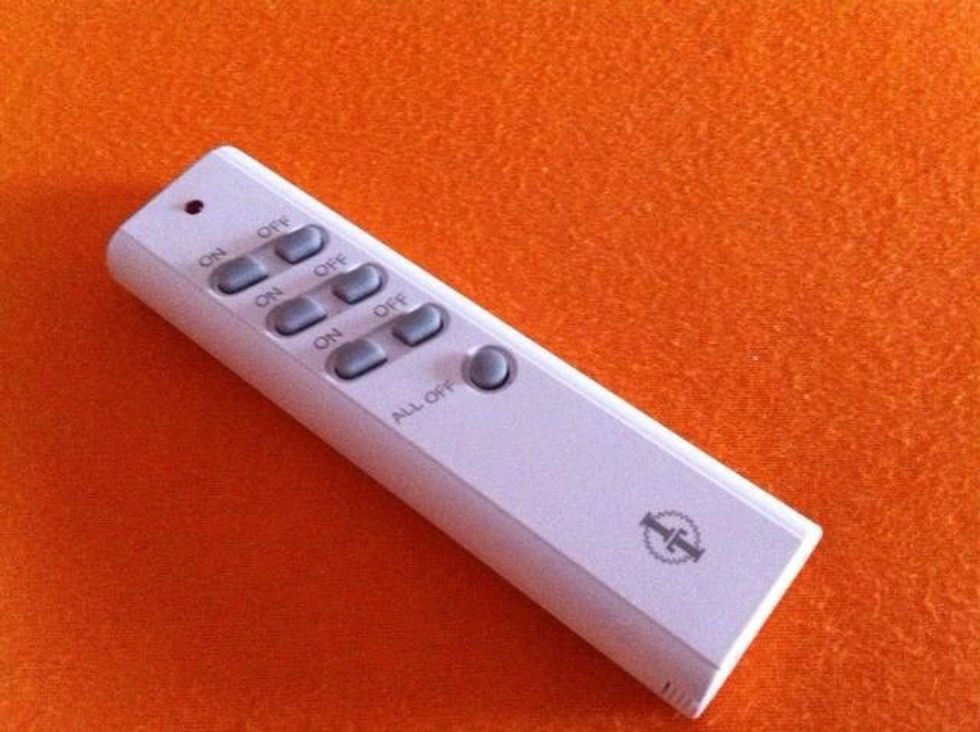 You can even switch it on an off from the couch using a remote controlled power outlet.
Martin Storbeck
I'm an IT-Consultant by day, but at night (and on weekends) I become a biker, IKEAhacker and LEGO-enthusiast, currently bringing the qlib to life