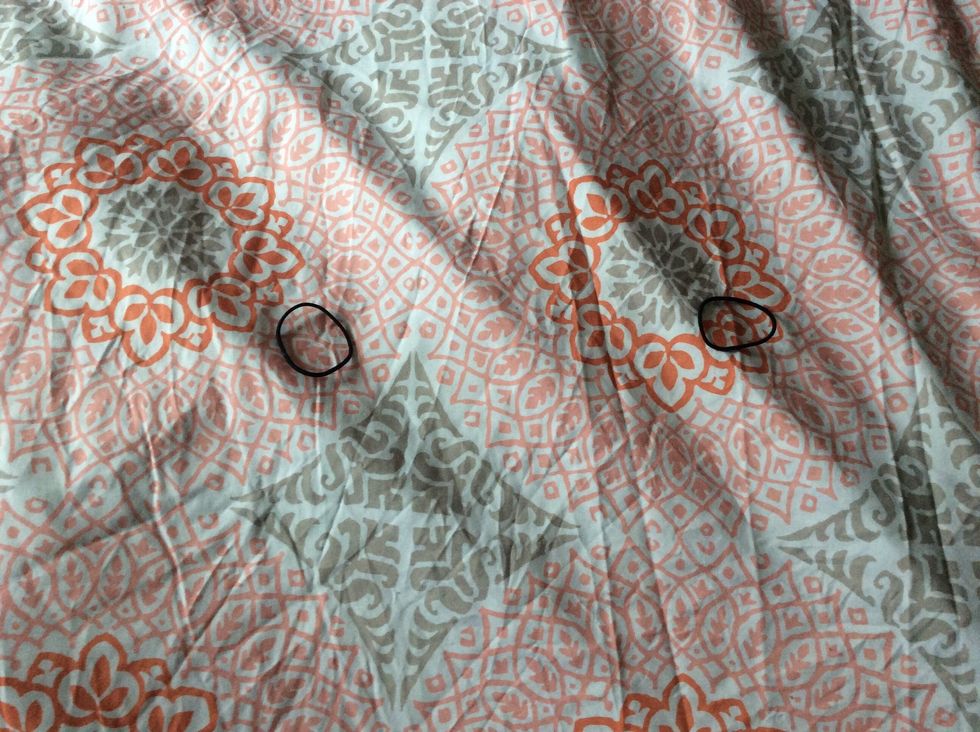 Hair ties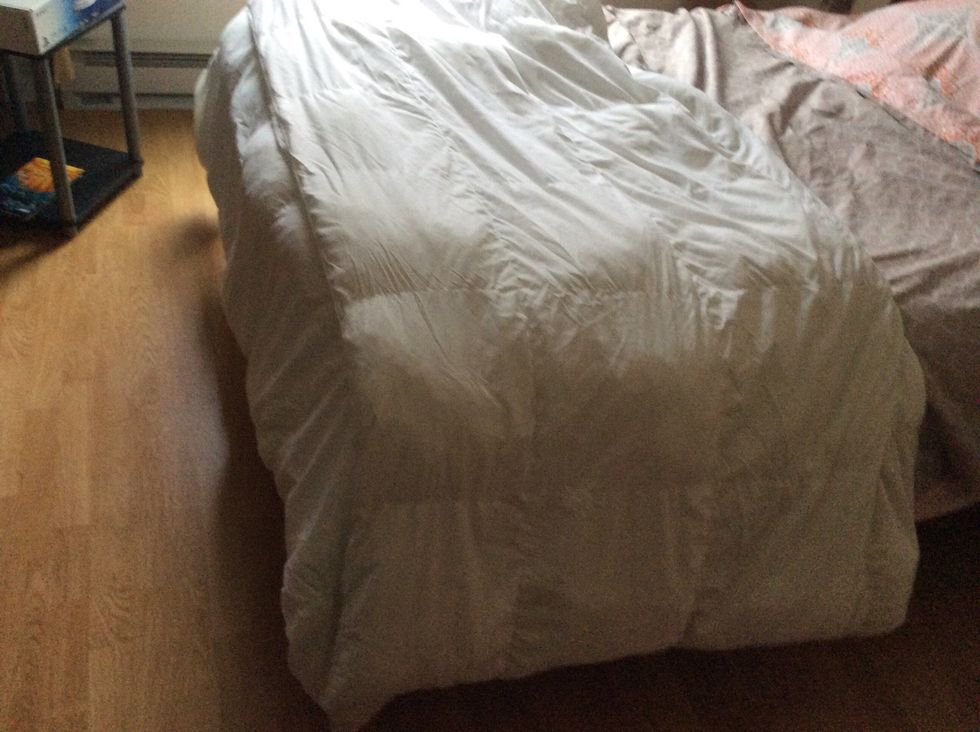 Fold the blanket going inside the duvet on the foot of the bed in half opening towards the floor
Lie the duvet cover on top of the bed like it would be when finished, with buttons at the foot.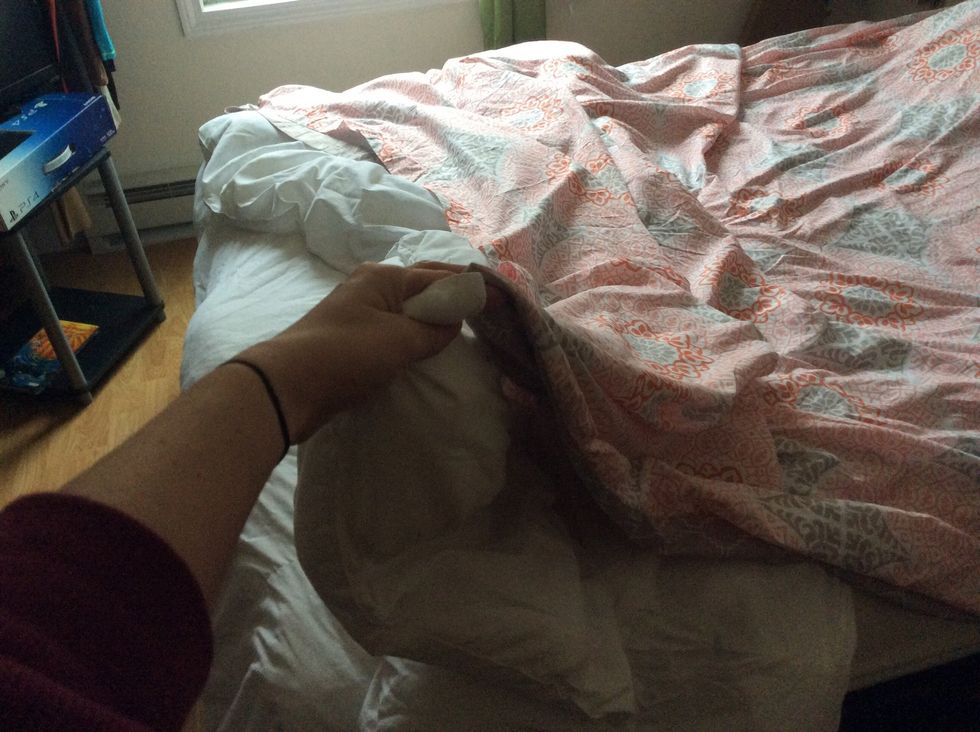 Take the two corners of the duvet and blanket, here is the bottom right corner of the duvet and the top right corner of the blanket.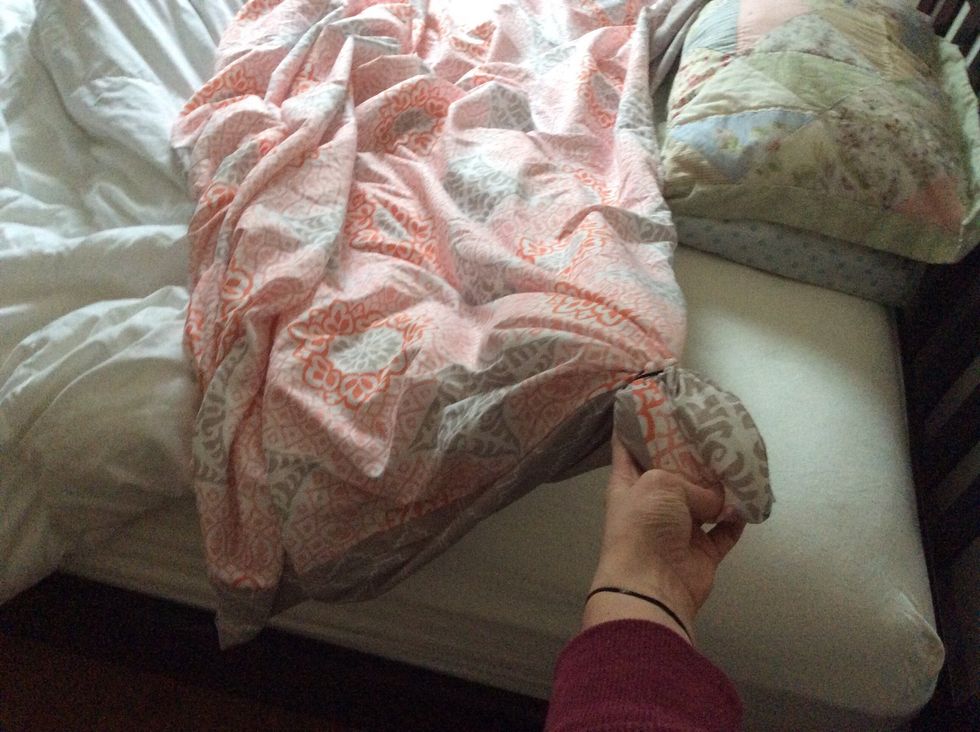 Pull the blanket corner through the duvet to the top corner of the duvet, and put the first hair tie over the duvet and blanket.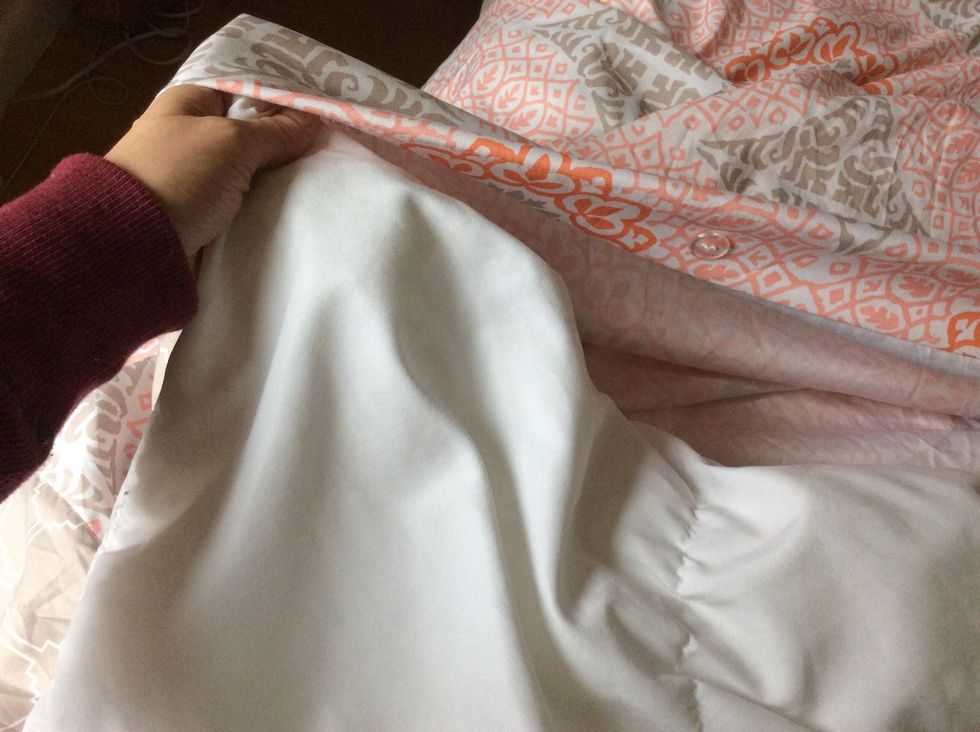 Do the same on the other side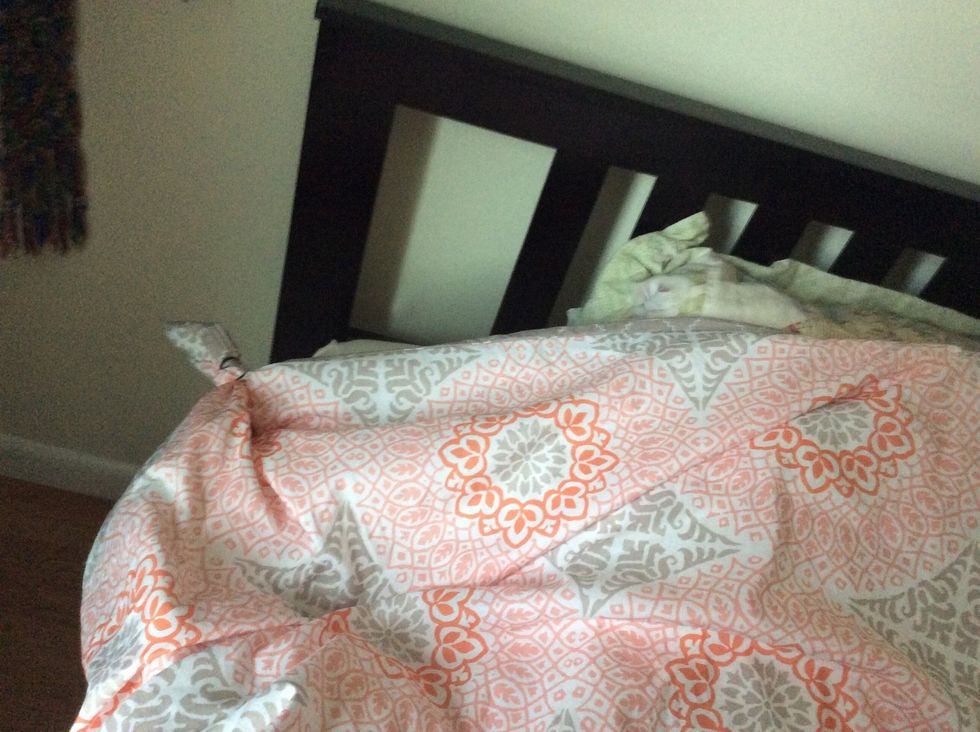 Now the top of the blanket and the duvet cover are together, on both the top right and left of the bed
Now get the rest of the duvet over the blanket to match up the bottom corners.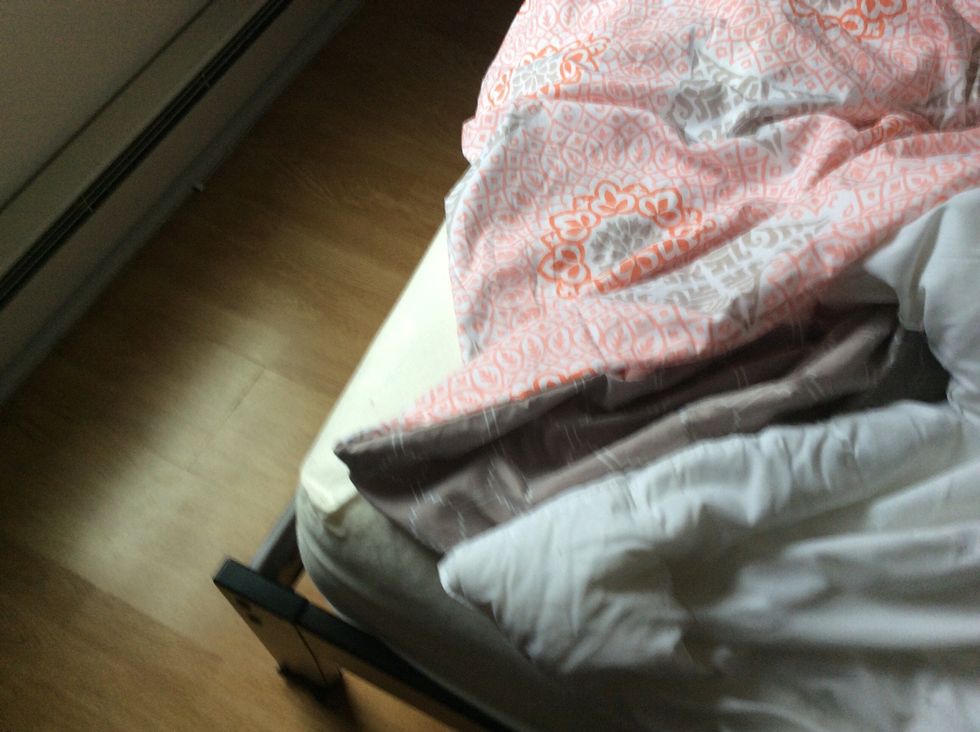 On most duvet covers the bottoms have a about 7-8 inches sewn in until the row of buttons, put the corner of the blanket snug in those corners.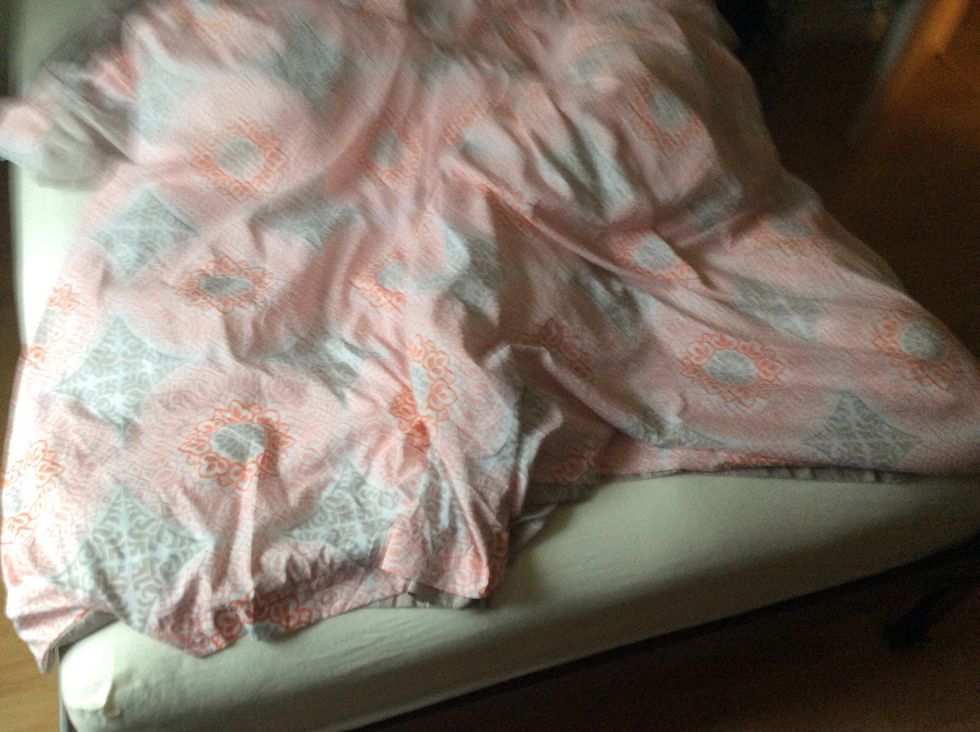 Button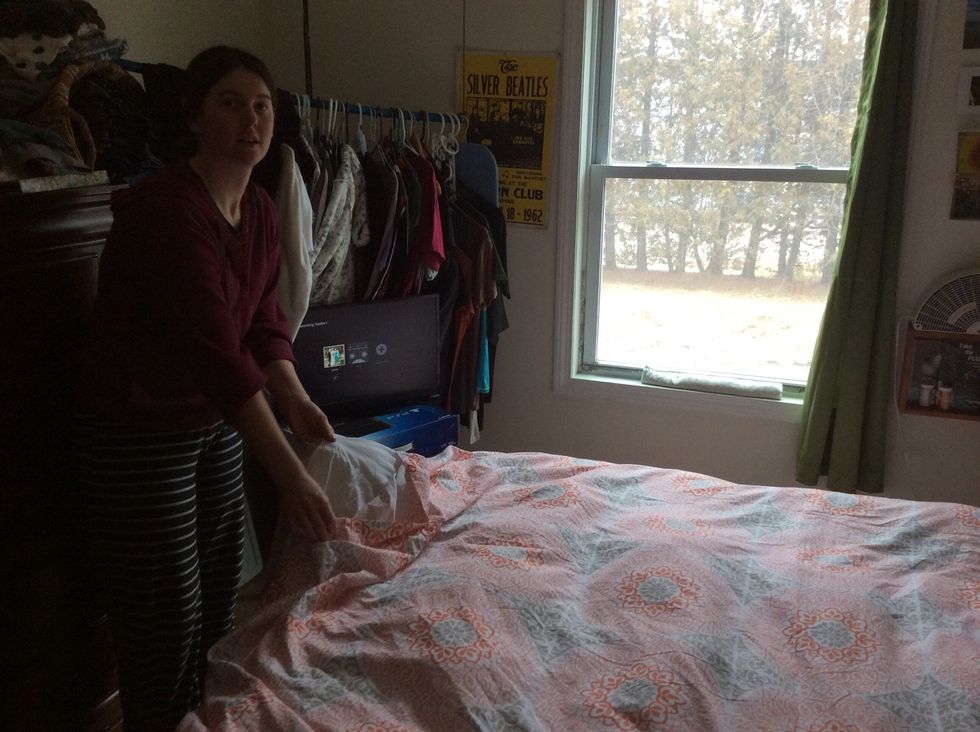 Grab the bottom middle section with both hands, lining up the duvet and blanket in both hands.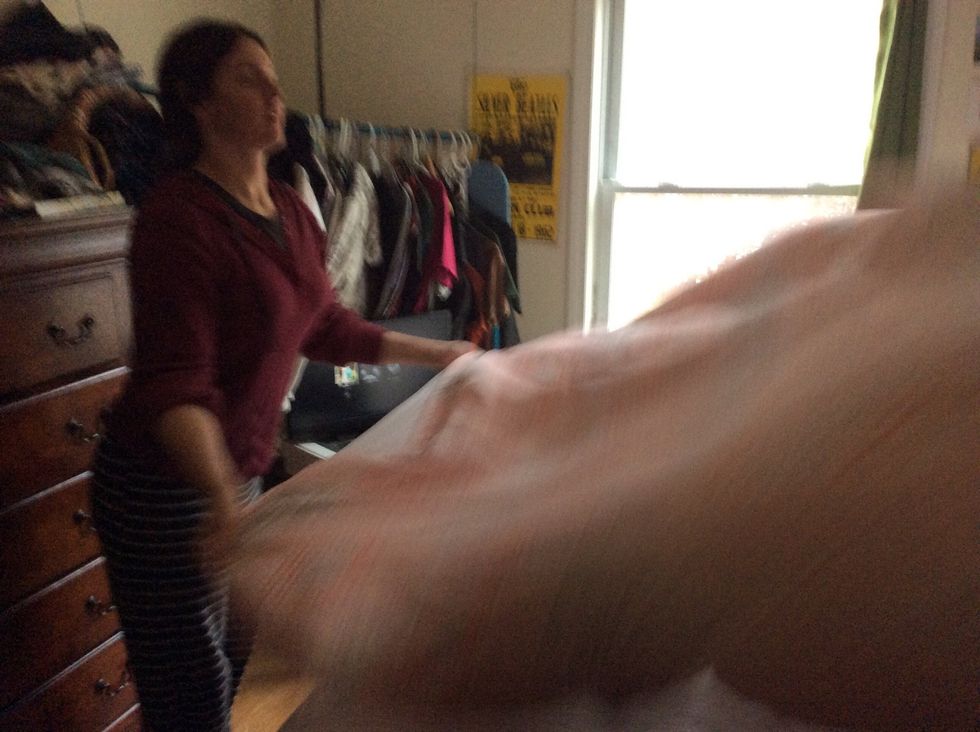 Give it a good shake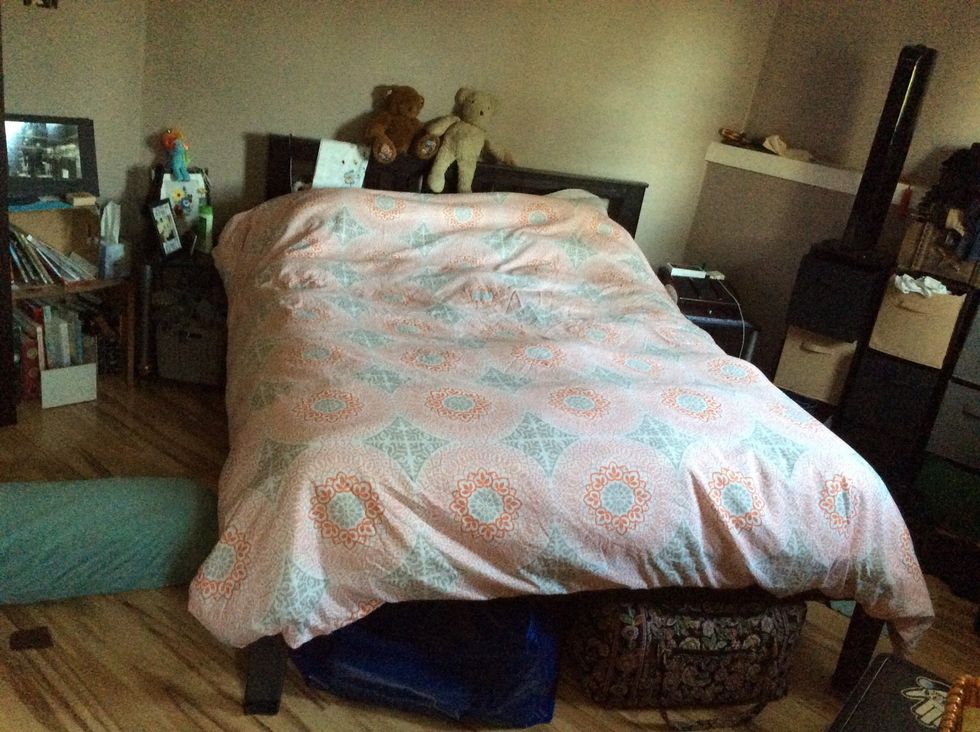 Nice and tight at the top!
1.0 Blanket
1.0 Duvet cover
2.0 Hair ties