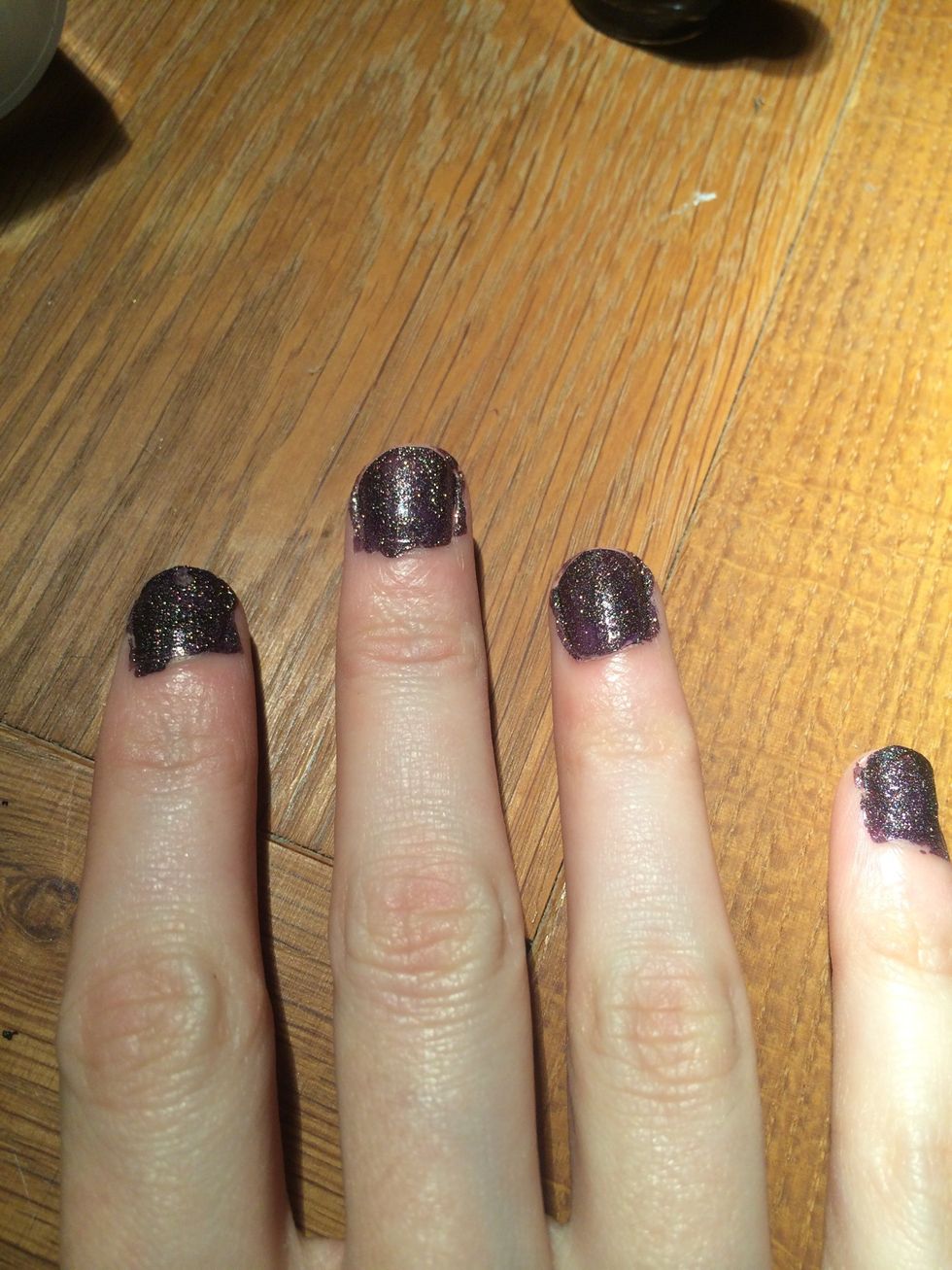 I started off painting my nail with purple gold glitter nail varnish but you can use whatever colours you want. Your nails will also most definitely look a lot neater than mine!!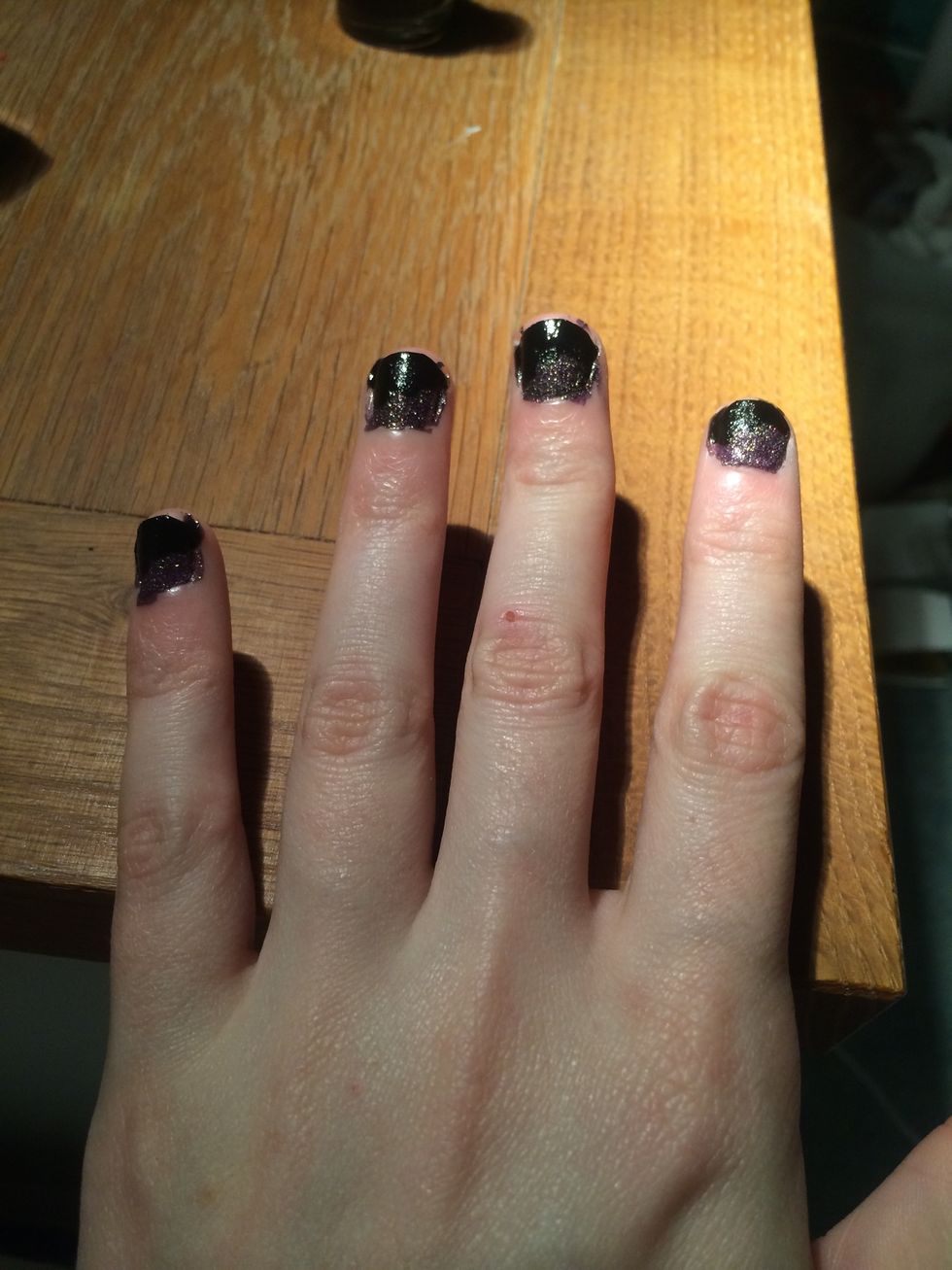 I then painted three brush line marks towards the end of the nail starting with a long mark on the left and then shorter marks as you get to the other end of the nail if that makes sense!!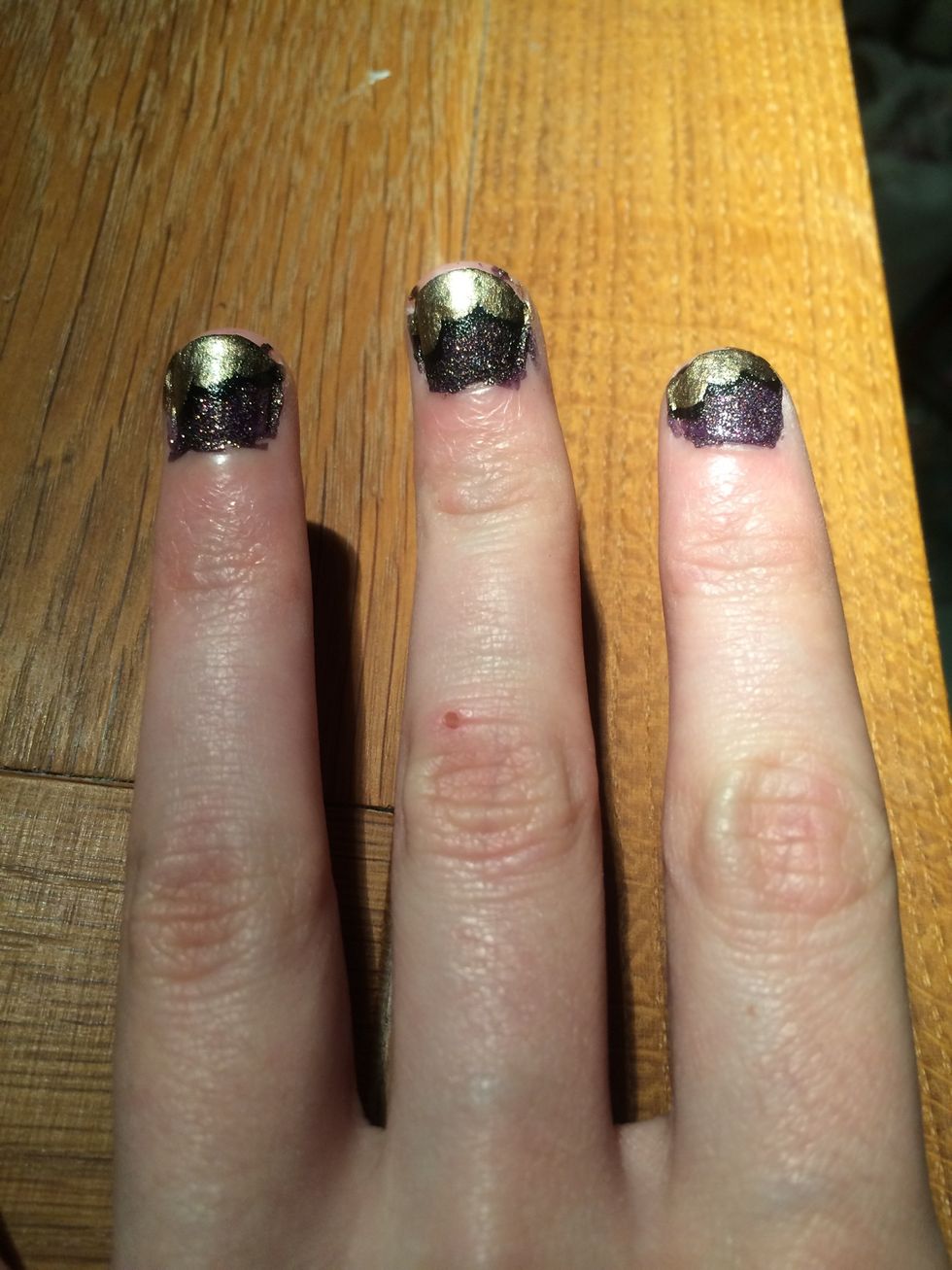 And then go for gold!! Do exactly the same as the black and try to line it up if you can.
Add the top coat if you want to and then all done!!
Gold nail polish
Black nail polish
Purple glitter nail polish
Top coat