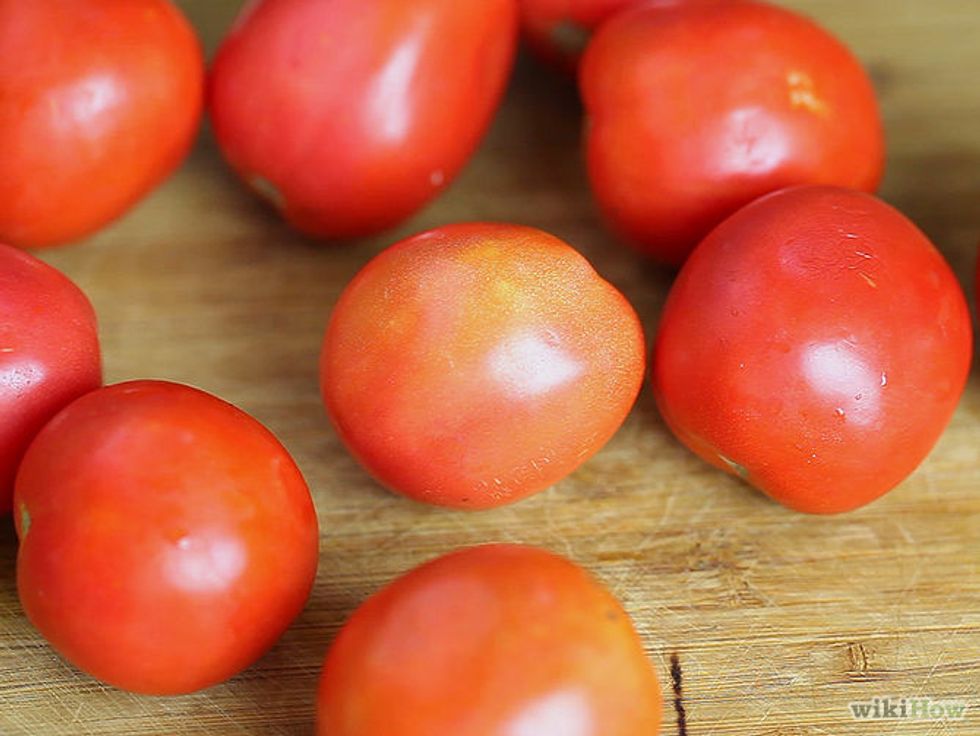 Any variety will work. Plum tomatoes are commonly used for tomato purees.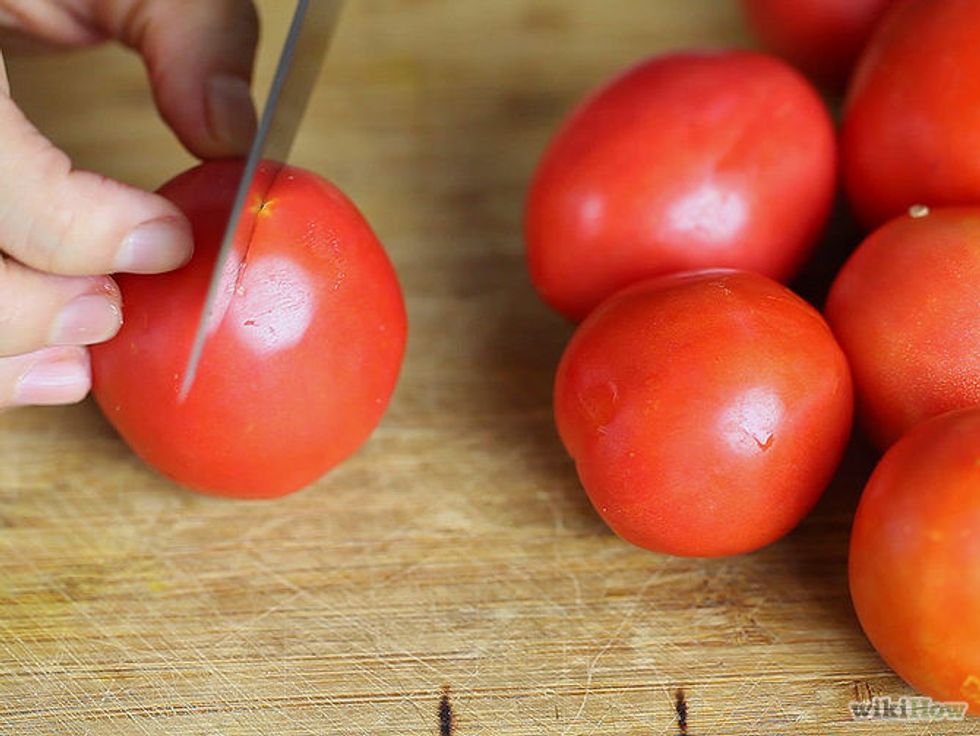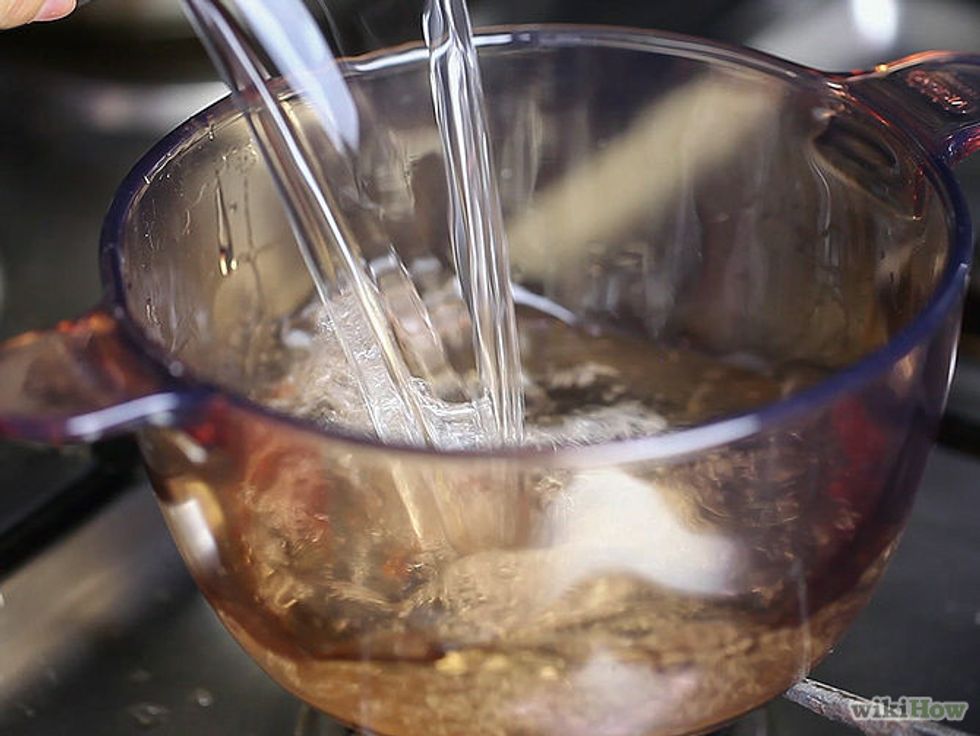 Grab a large bowl and boil hot water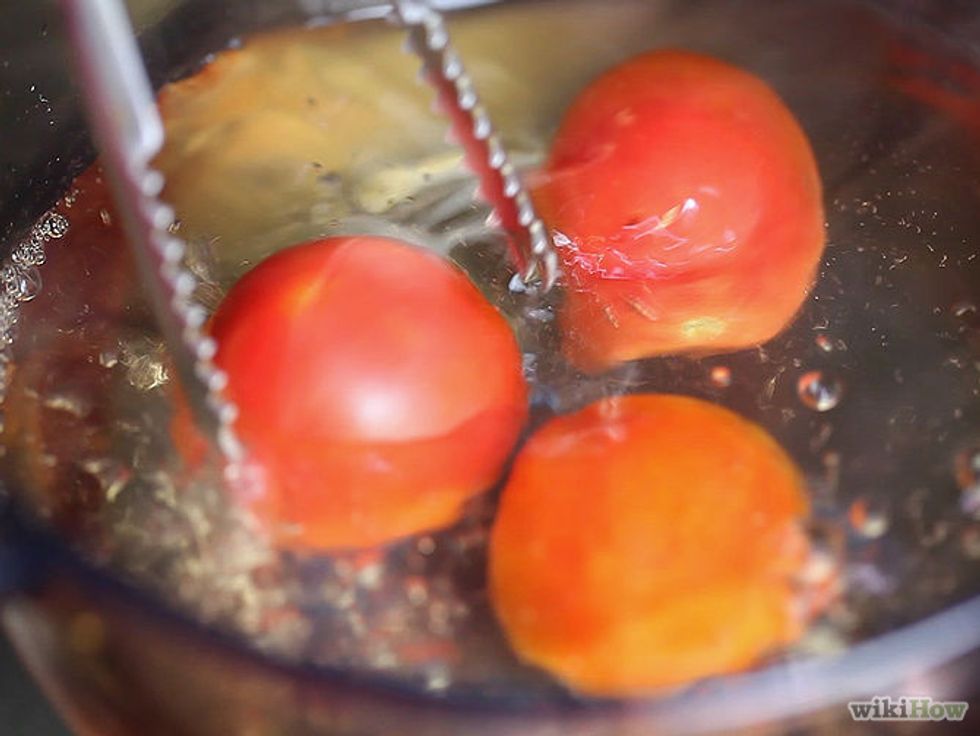 Add the tomatoes and let them cook for 5-15 minutes.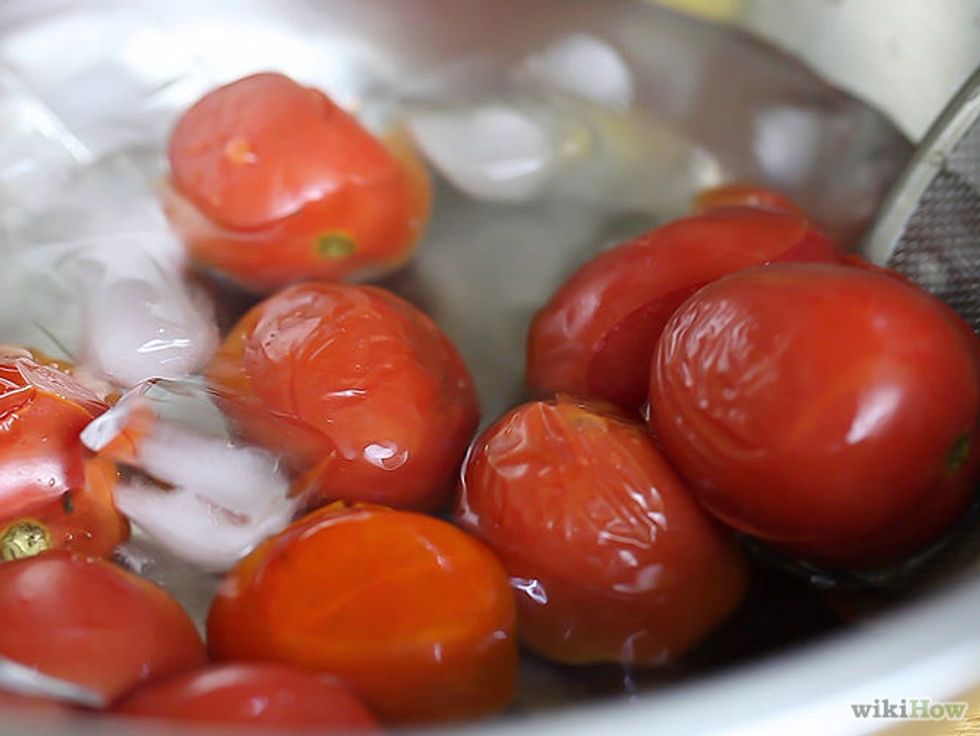 After you let them sit in the large bowl, remove them and put them in a large bowl of cold water, let them sit for 5 minutes or until they start to break.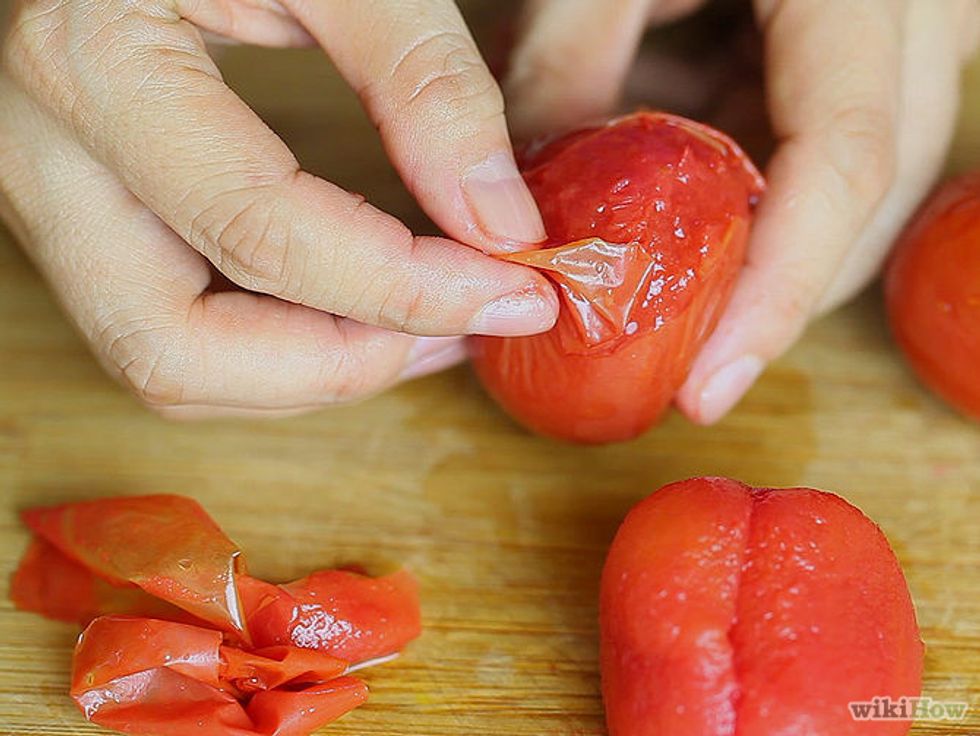 Then begin to peel the tomato skins off to put into food processor, then doth forget to discard your skins.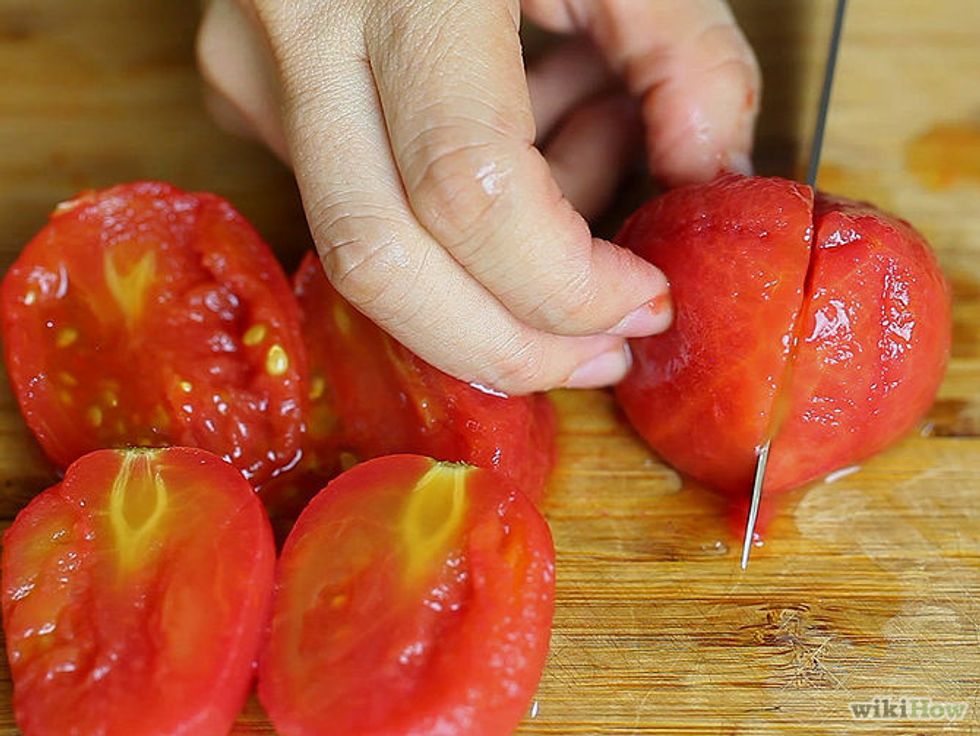 Cut the tomatoes in half and put them in the food processor to puree.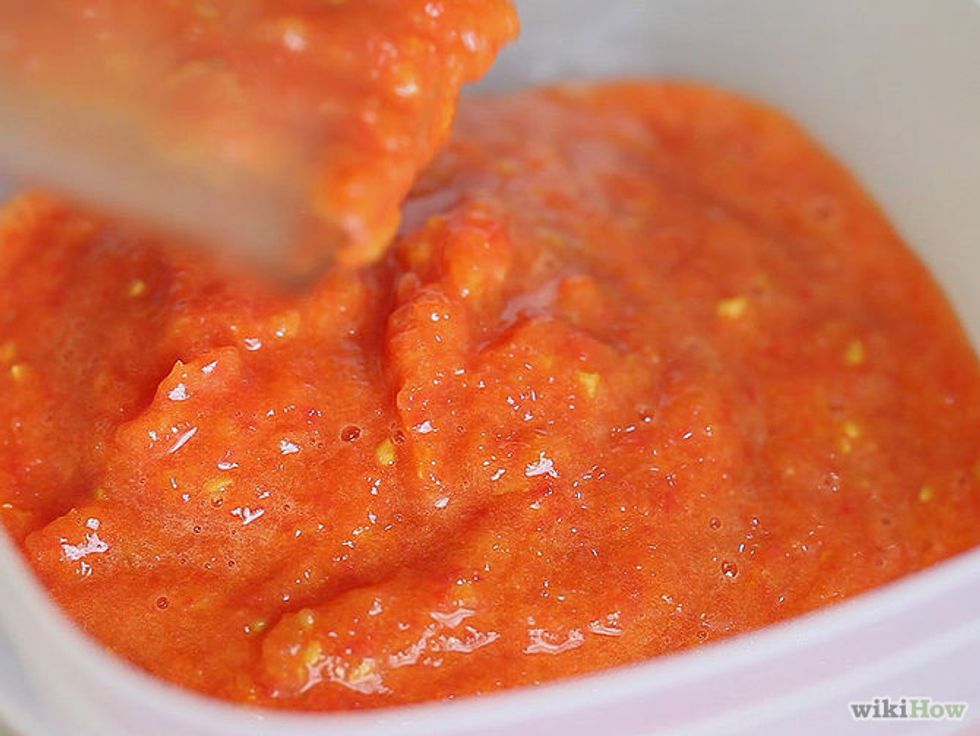 After the blending is done pour the puree tomatoes into a large bowl and you can eat it or put it over any toppings or in any type of foods you want!
1.0 cutting board
2.0lb fresh tomatoes
1.0 food processor