The purpose of the punch rather than the guillotine would be to keep the cap intact so that you don't get any tobacco pieces in your mouth while smoking.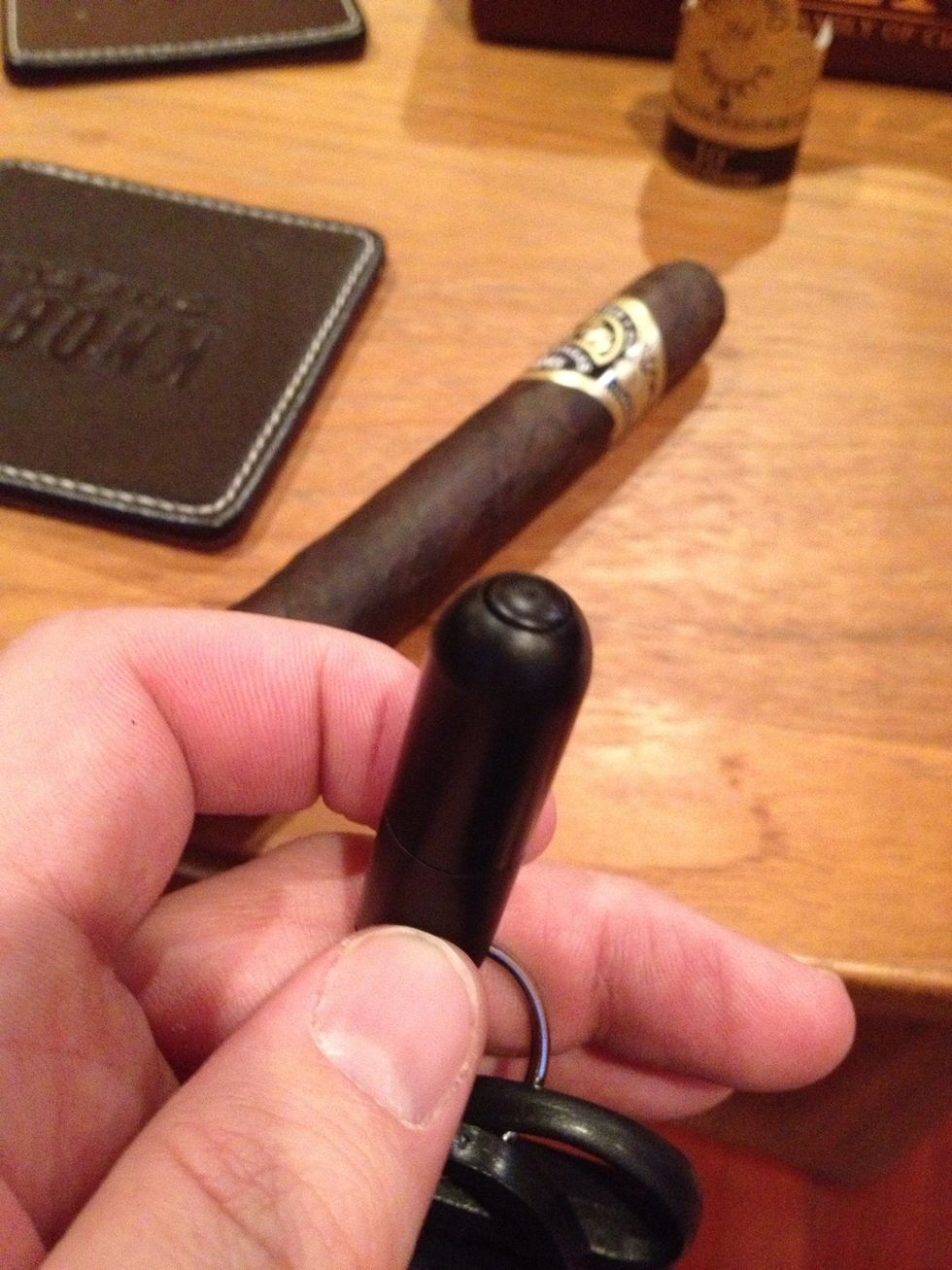 Get your punch.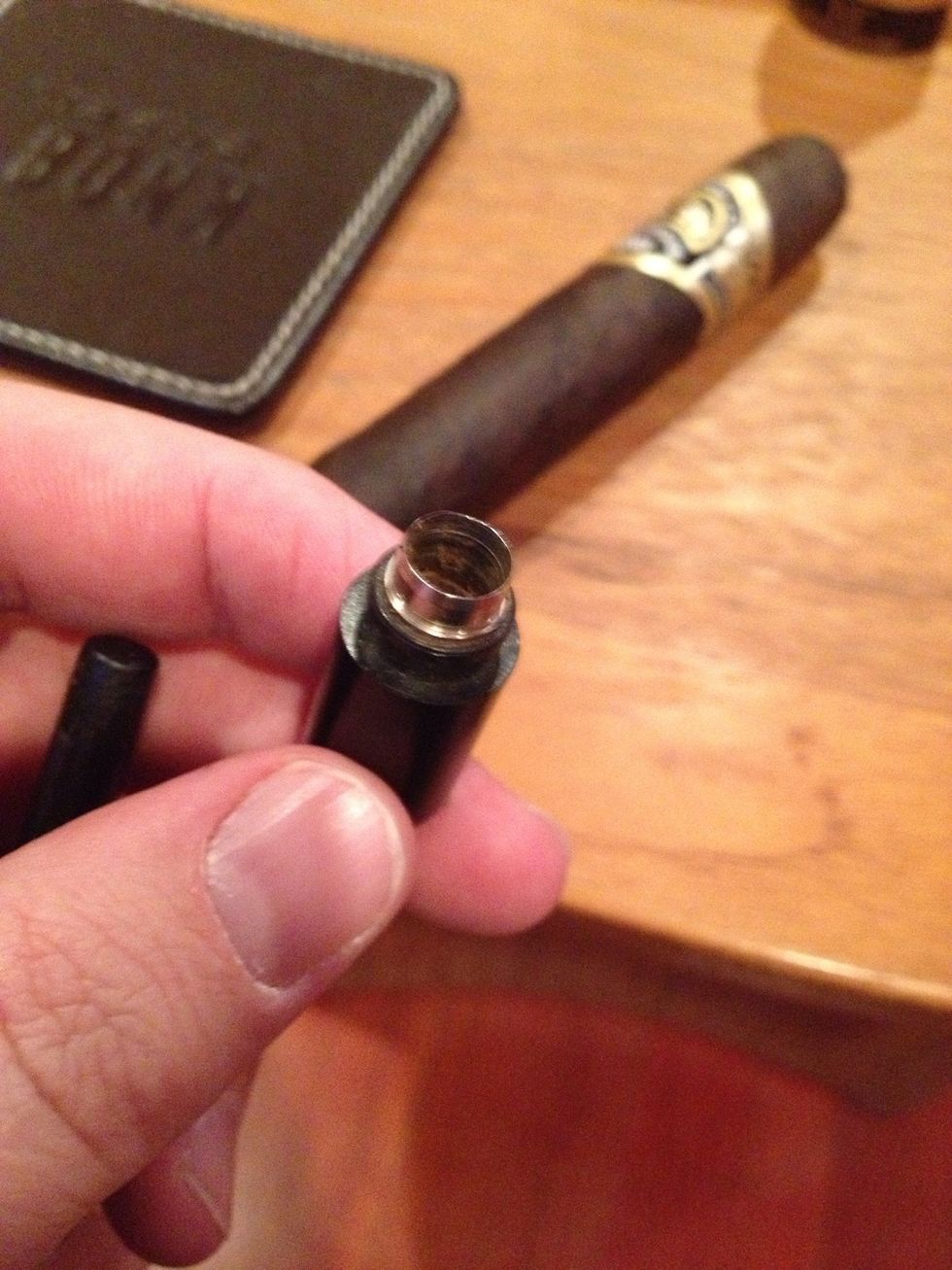 Uncap it so that you see it's blade.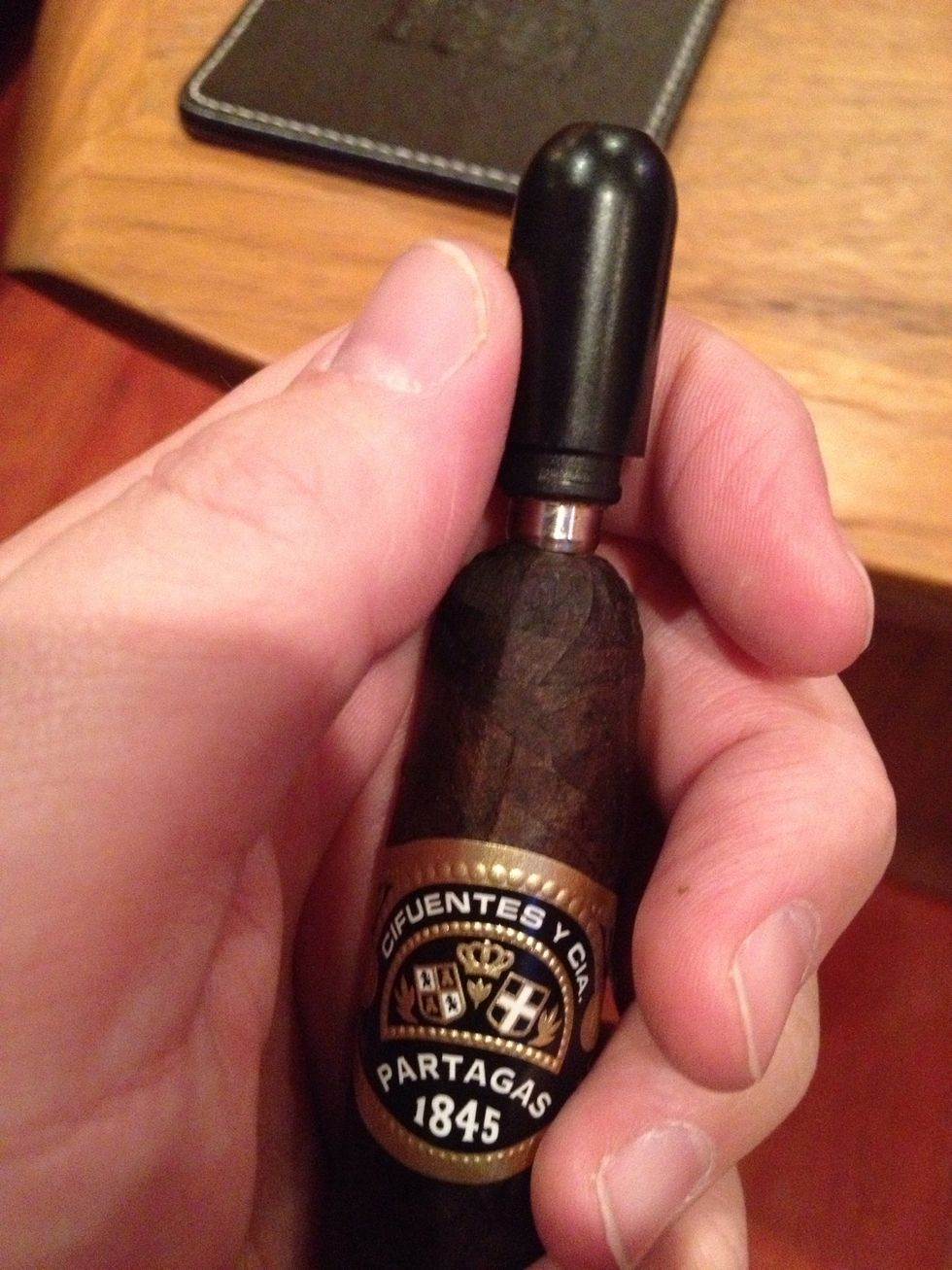 Place the blade so it's squarely even on the cap.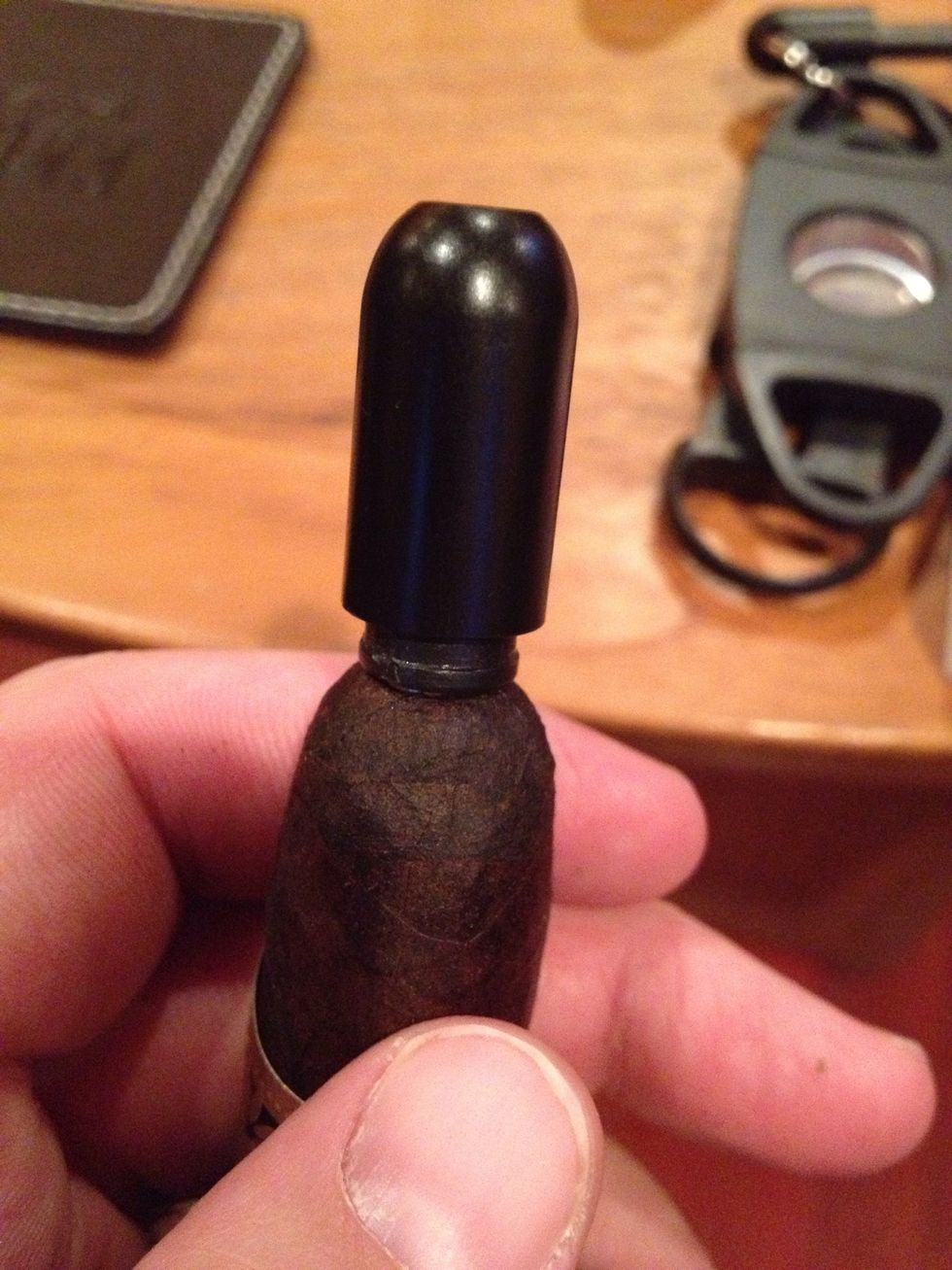 With even pressure press into the cap making sure that you don't damage the cap by uneven movements.
Notice the hole In the cap and how little it is cracked on the surface.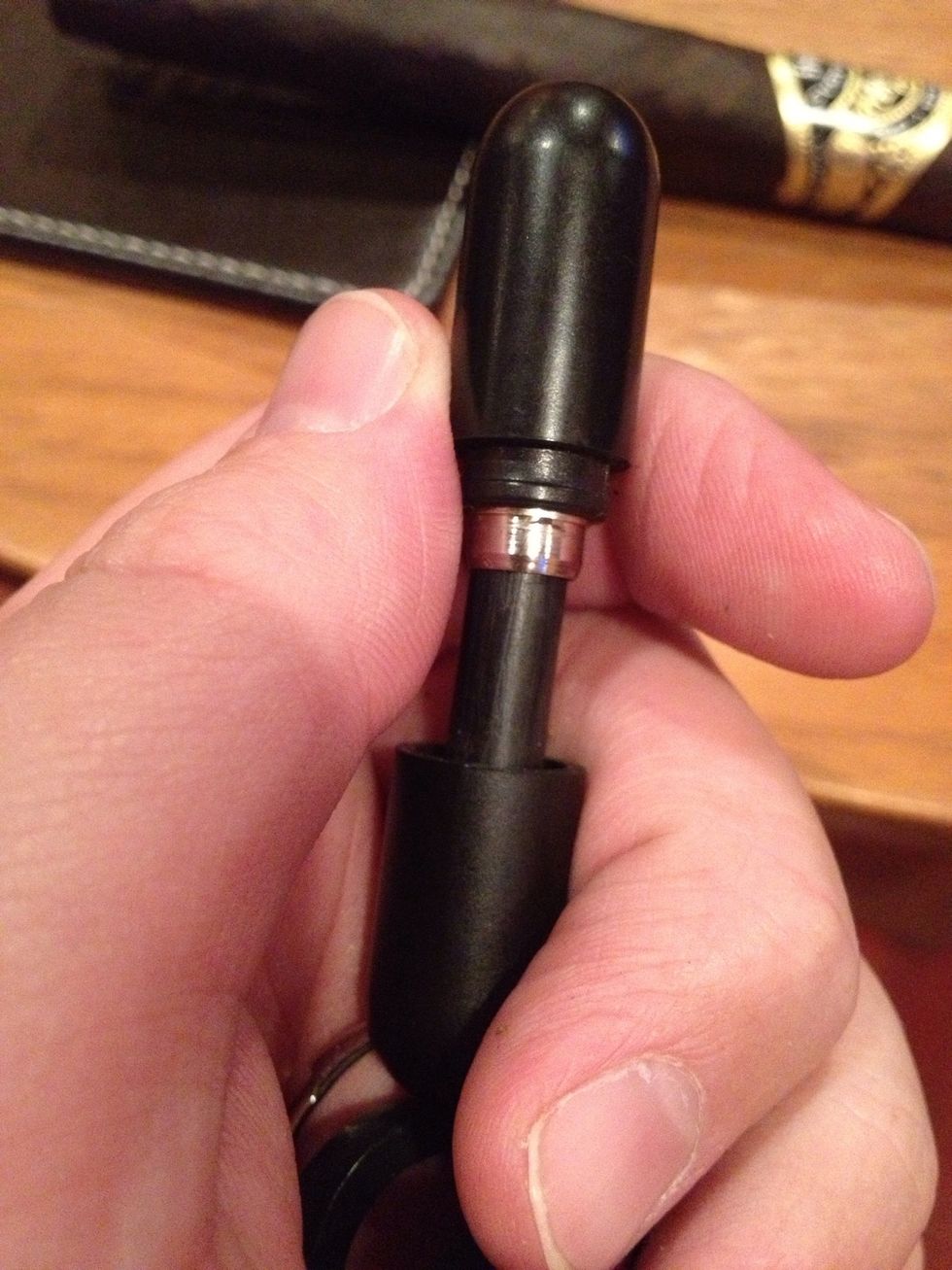 Clear out the chamber of the cigar plug.
Here the plug is coming out.
The plug.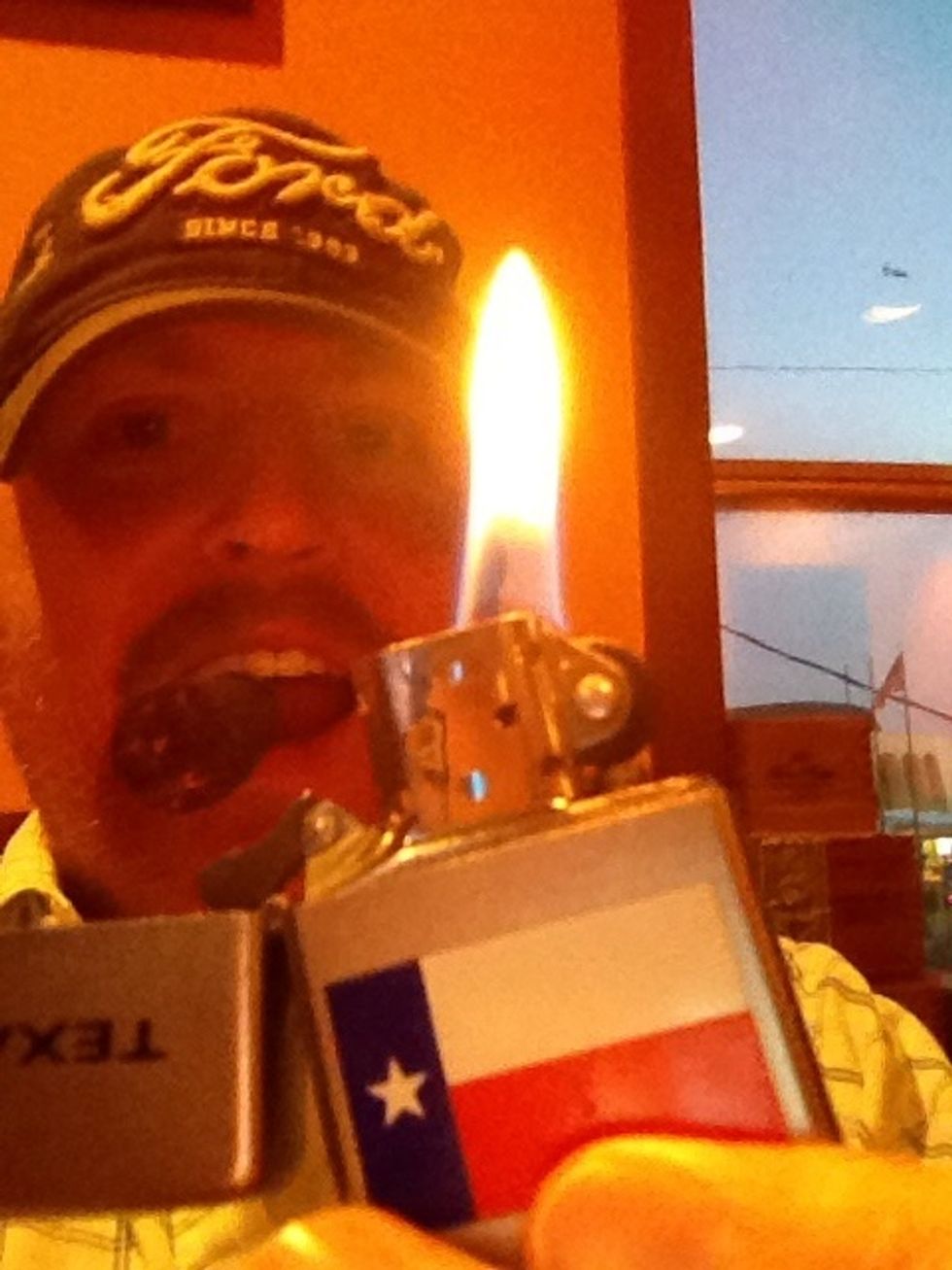 Strike your Texas themed lighter.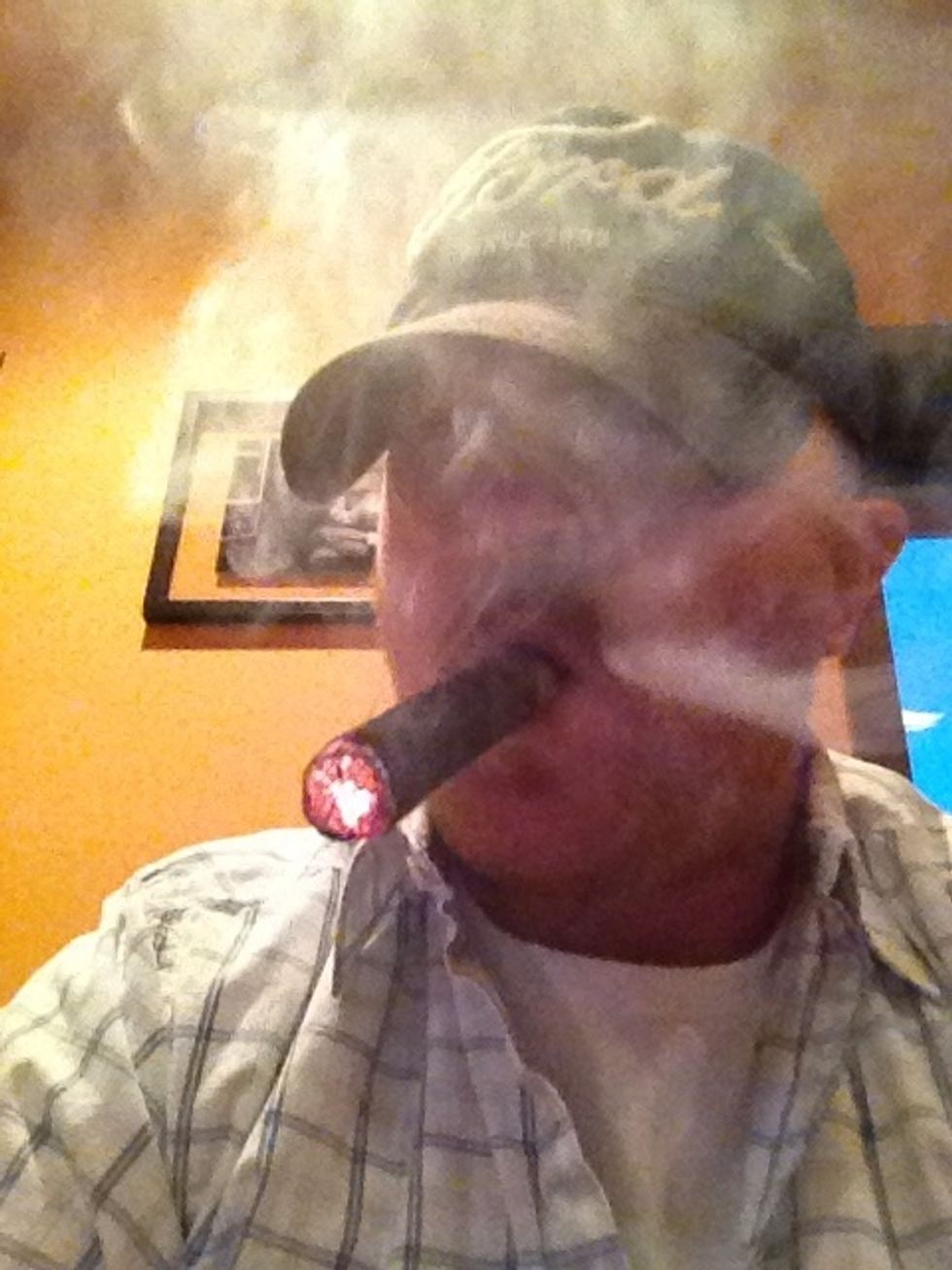 And enjoy! I'm enjoying a Partagas Black.
1.0 Premium Cigar
1.0 Cigar Punch
1.0 Fire source
Russell Booth
I scour Snapguide for any guides that are manly and help me to be a better man in today's society. Knowledge is power. And men should know everything! ?