Gather all your supplies, (i didn't have regular chocolate cake mix so I used German chocolate)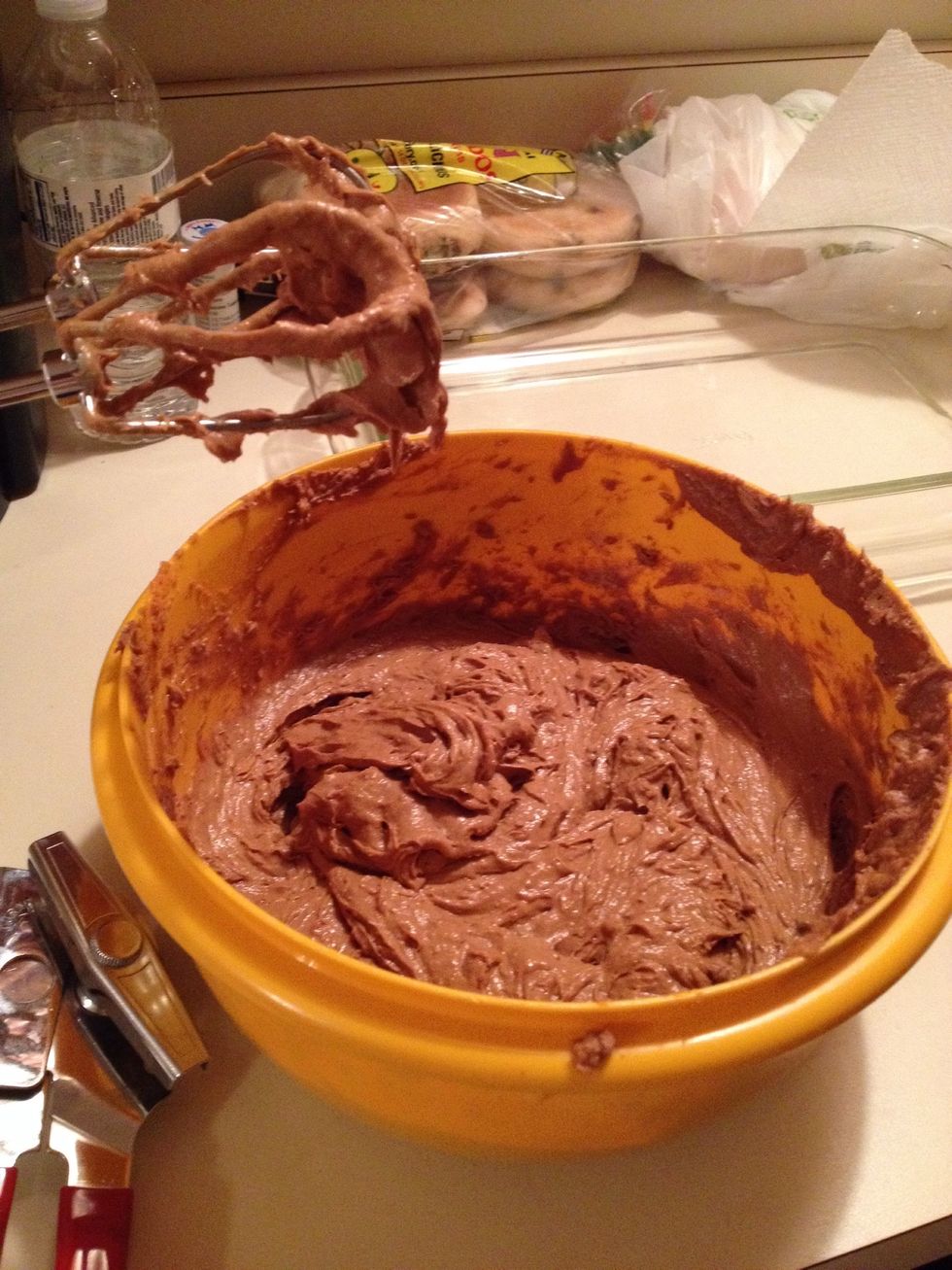 Add cake mix, while can of pumpkin, water and all spice. Then mix all together!
We added chocolate chips, but this is optional!
Then place in a greases pan and bake according to cake mix. I cooked it for like 30 minutes at 350.
Here's what it looks like. Let it cool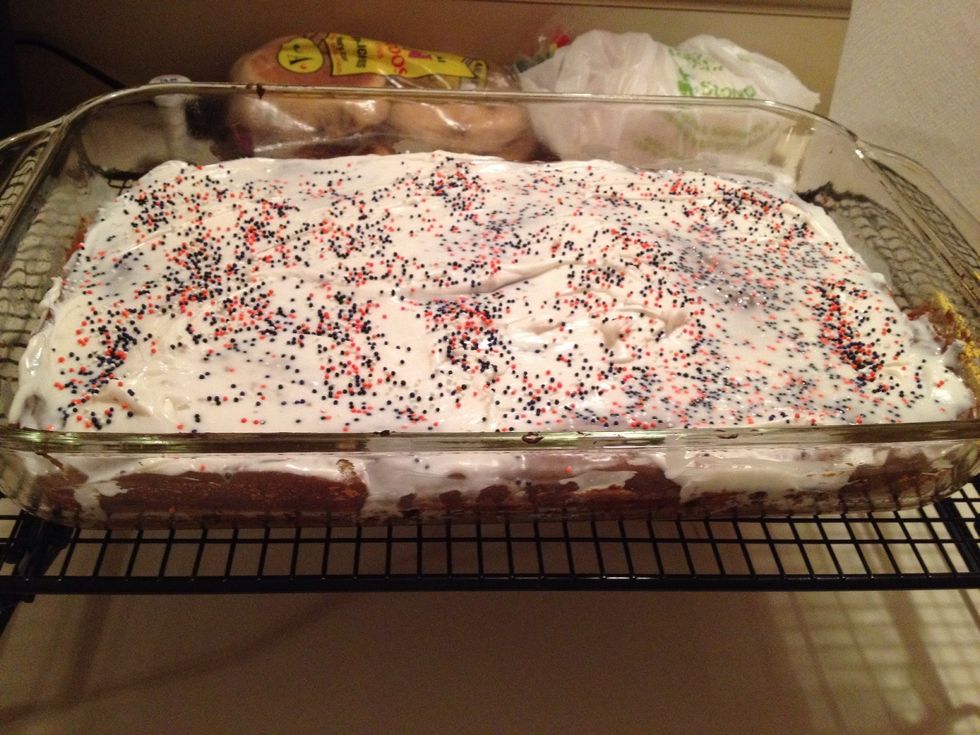 Then frost and decorate!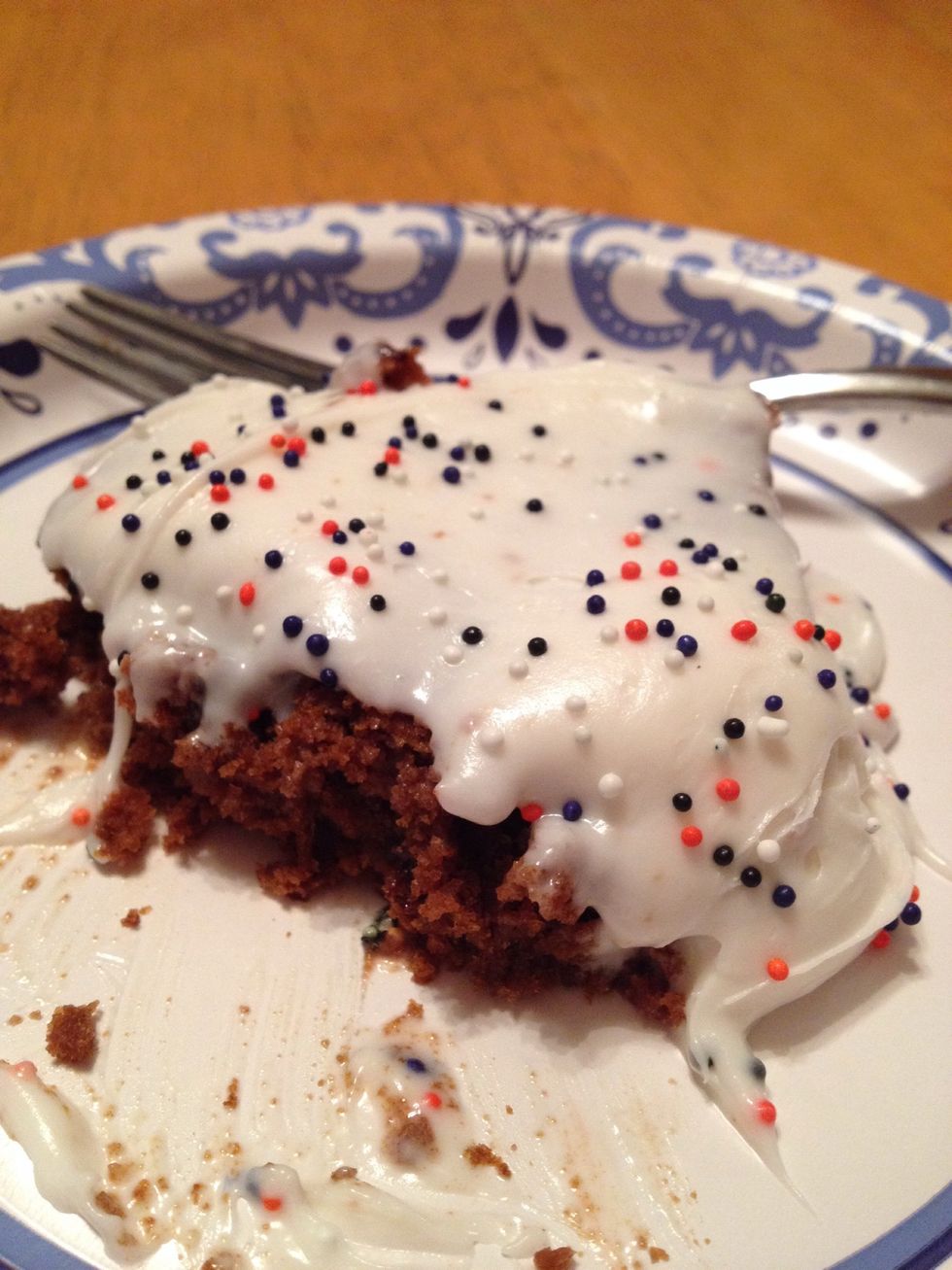 And enjoy! So moist and delicious, perfect for fall! 🎃
I box of chocolate cake mix
1 can of pumpkin
1 cup of water
1tsp pumpkin all spice