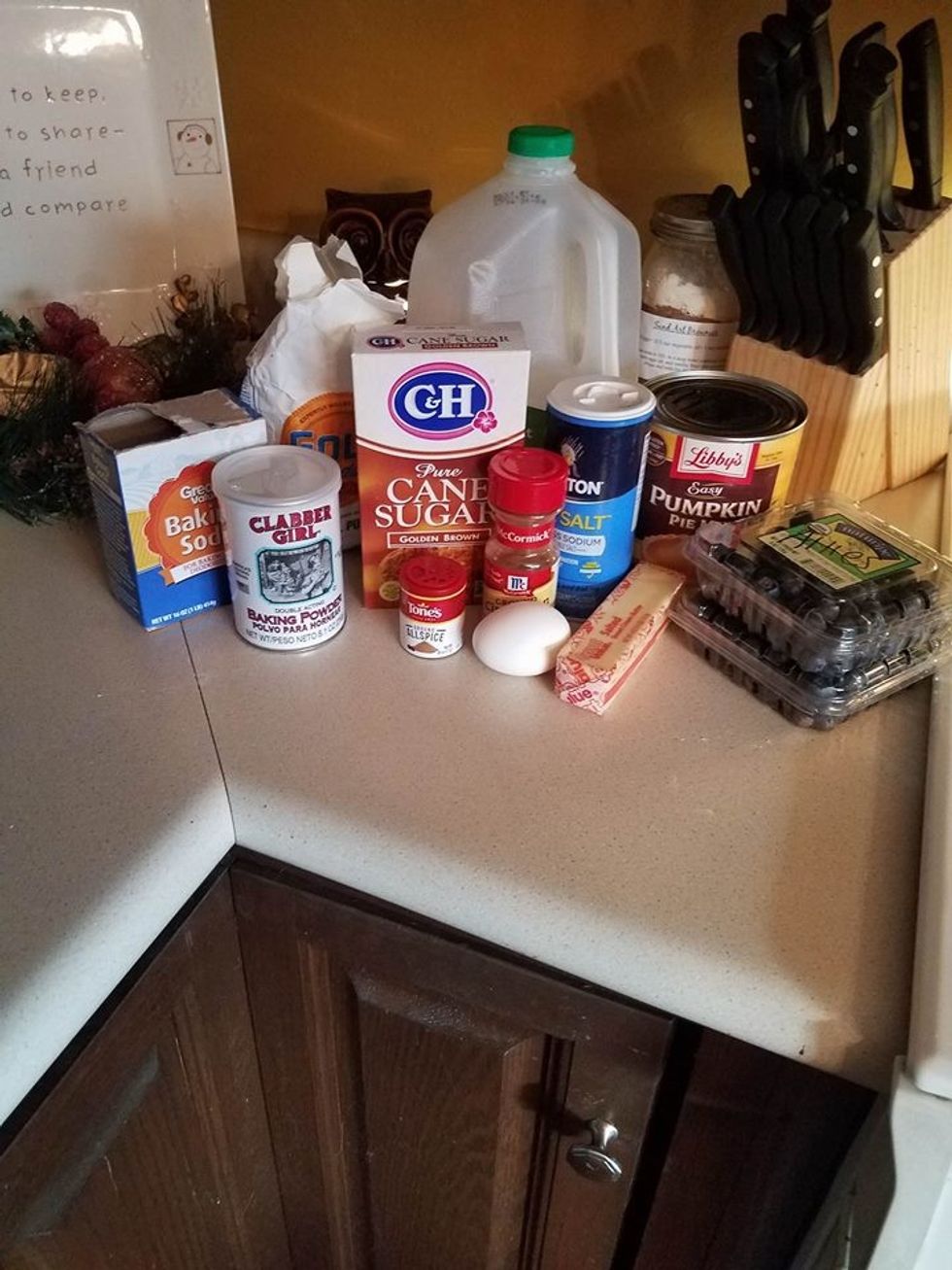 All ingredients needed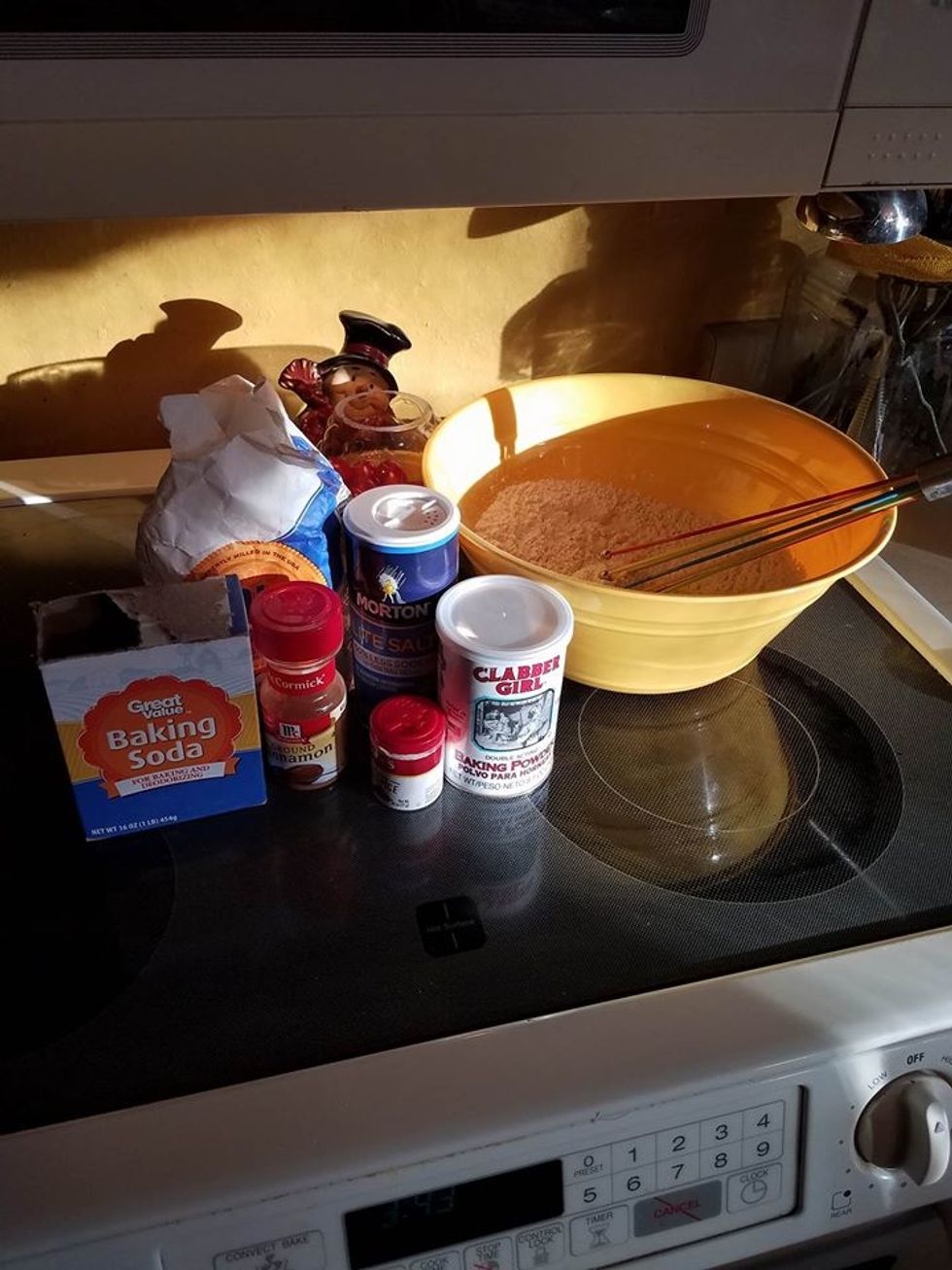 Whisk together 1 2/3 cups flour, baking soda, baking powder, salt, cinnamon and allspice in large bowl.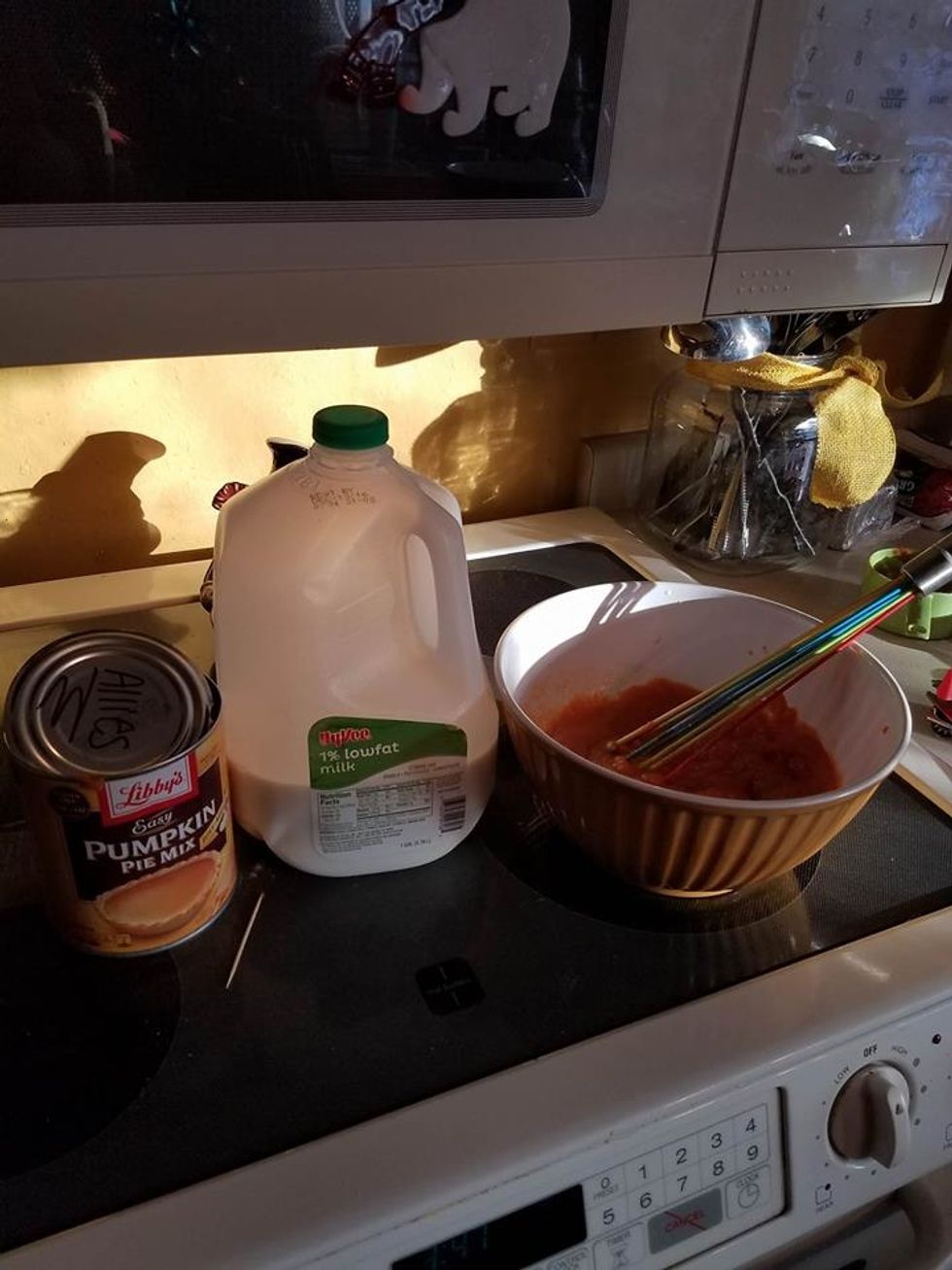 Combine pumpkin and milk in another small bowl.
Beat butter and brown sugar in large mixer bowl until creamy.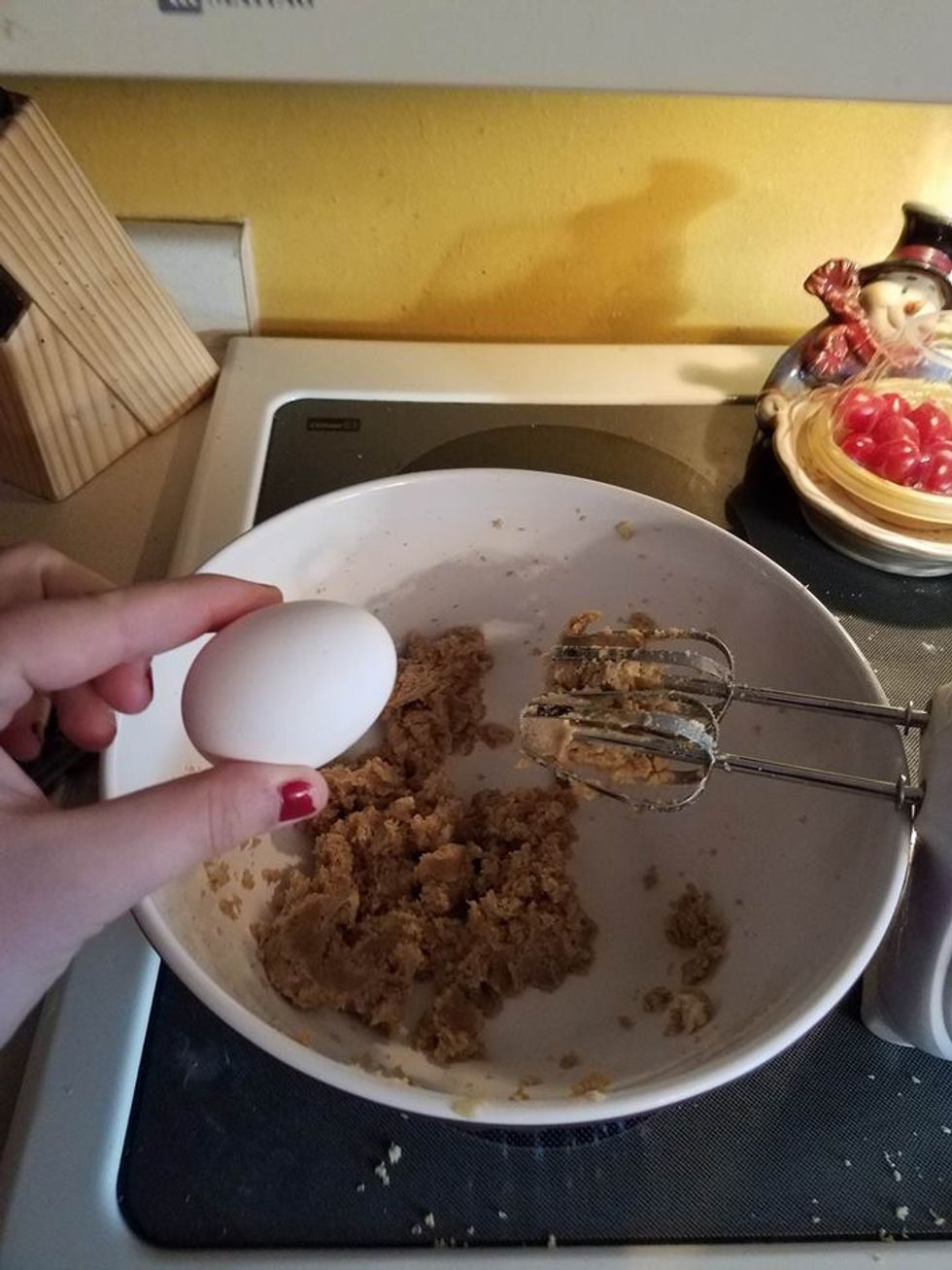 Add egg; beat until fluffy
Alternately add flour to butter mixture. (Done in 3 batches)
Alternately add pumpkin mixture to the butter mixture. (Done in 3 batches)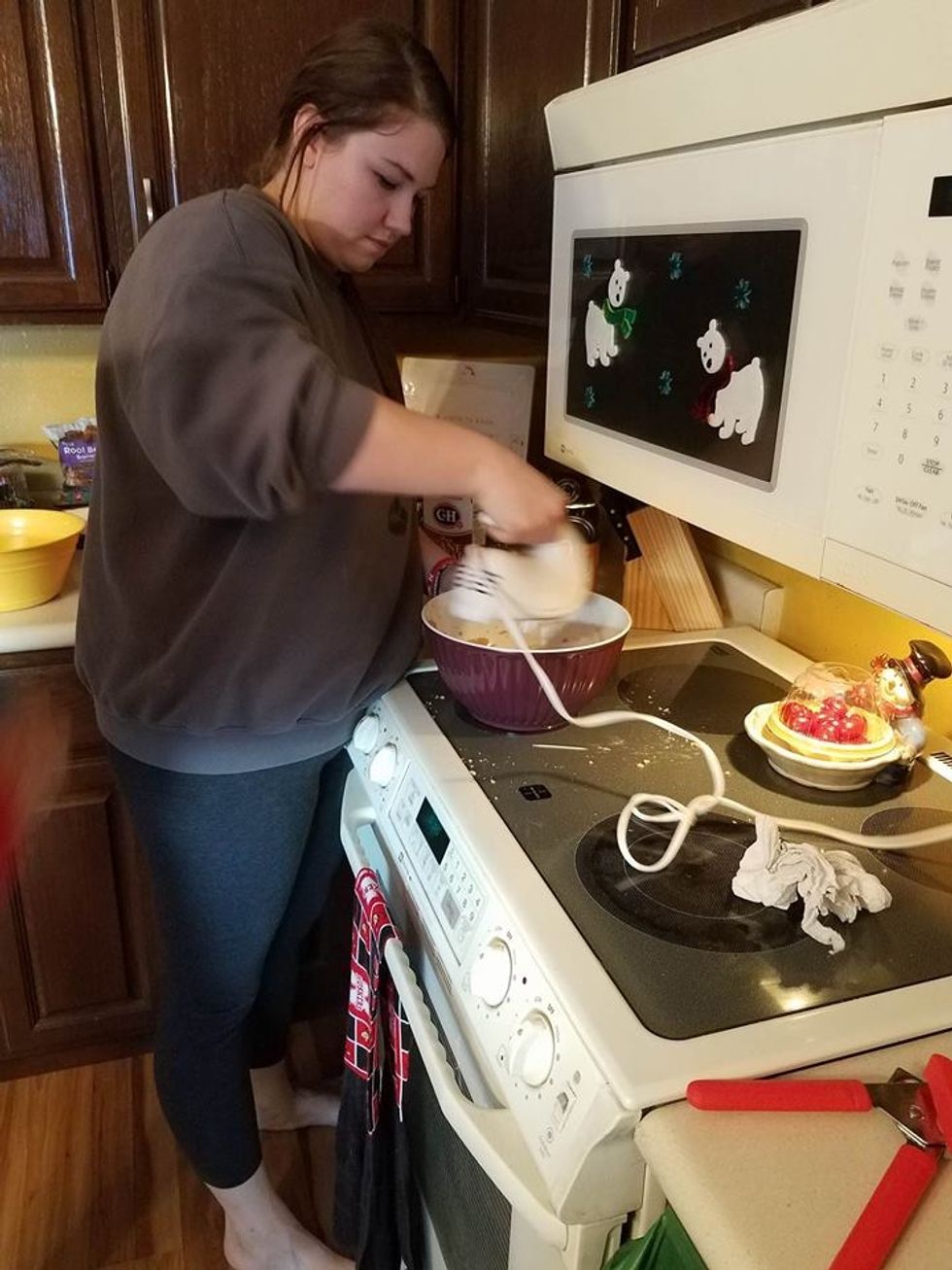 Tip: Mix batter on low speed to avoid splatter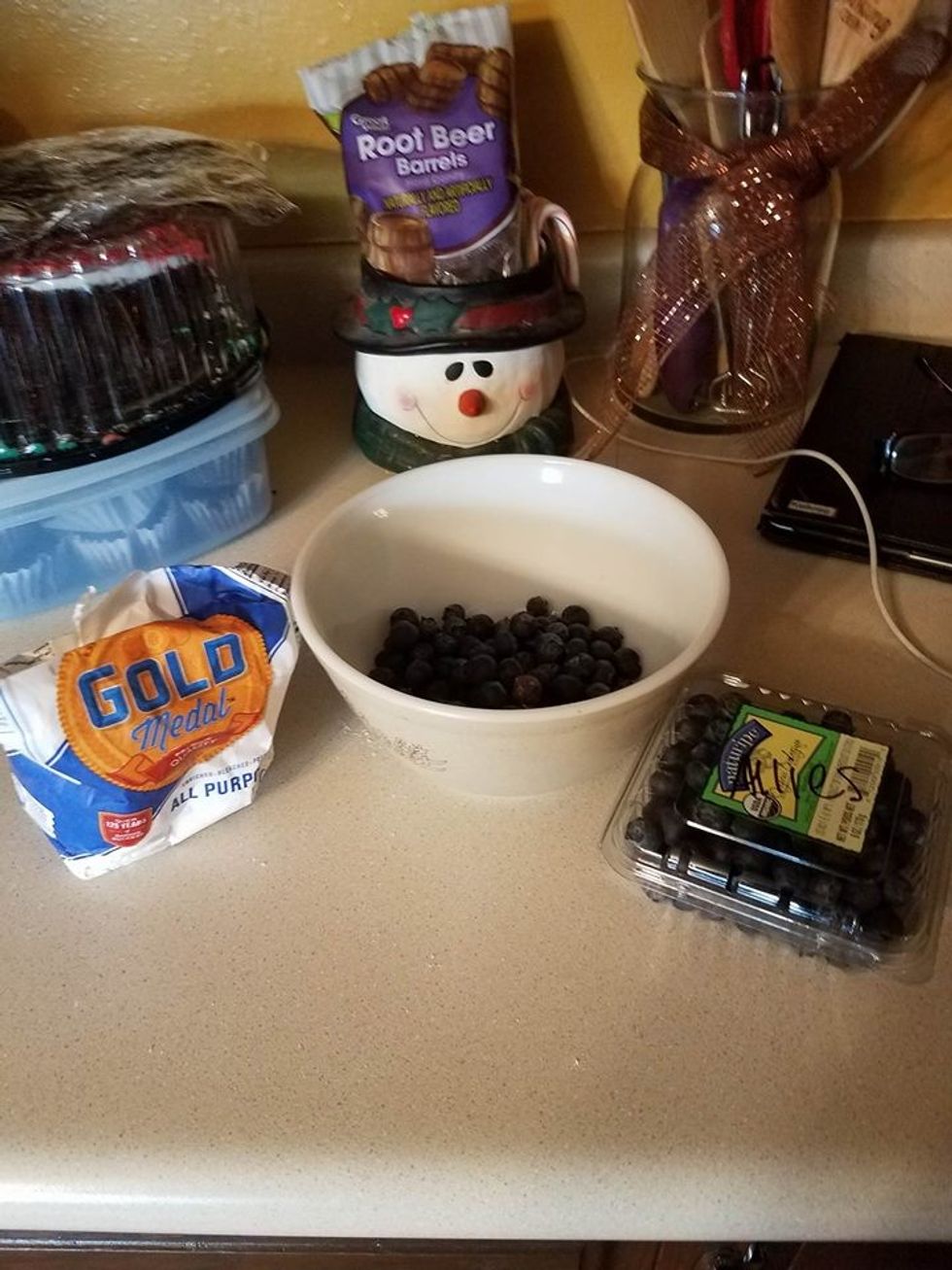 Combine blueberries and 1 tablespoon flour in small bowl.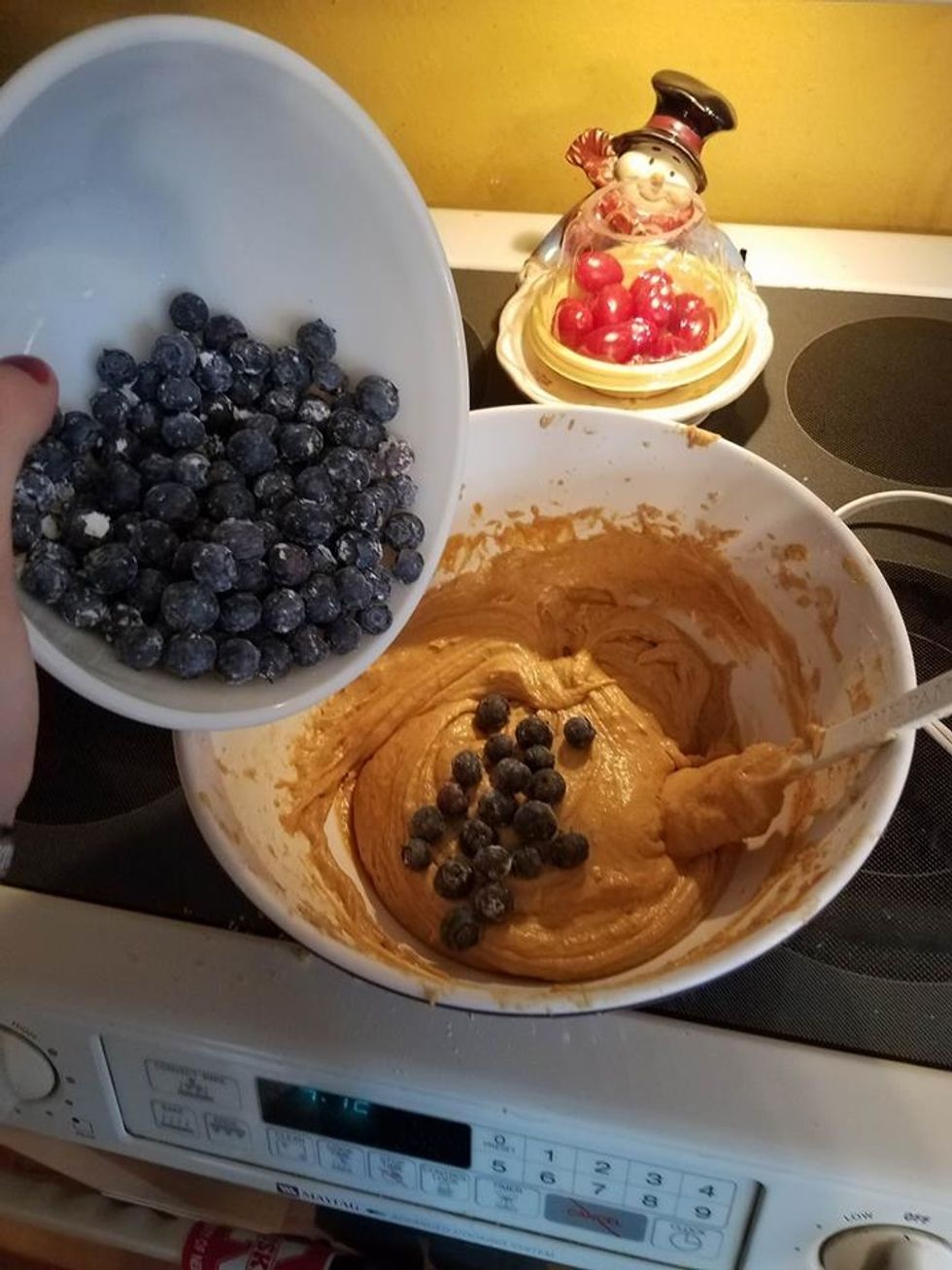 Gently fold blueberries and flour mixture into batter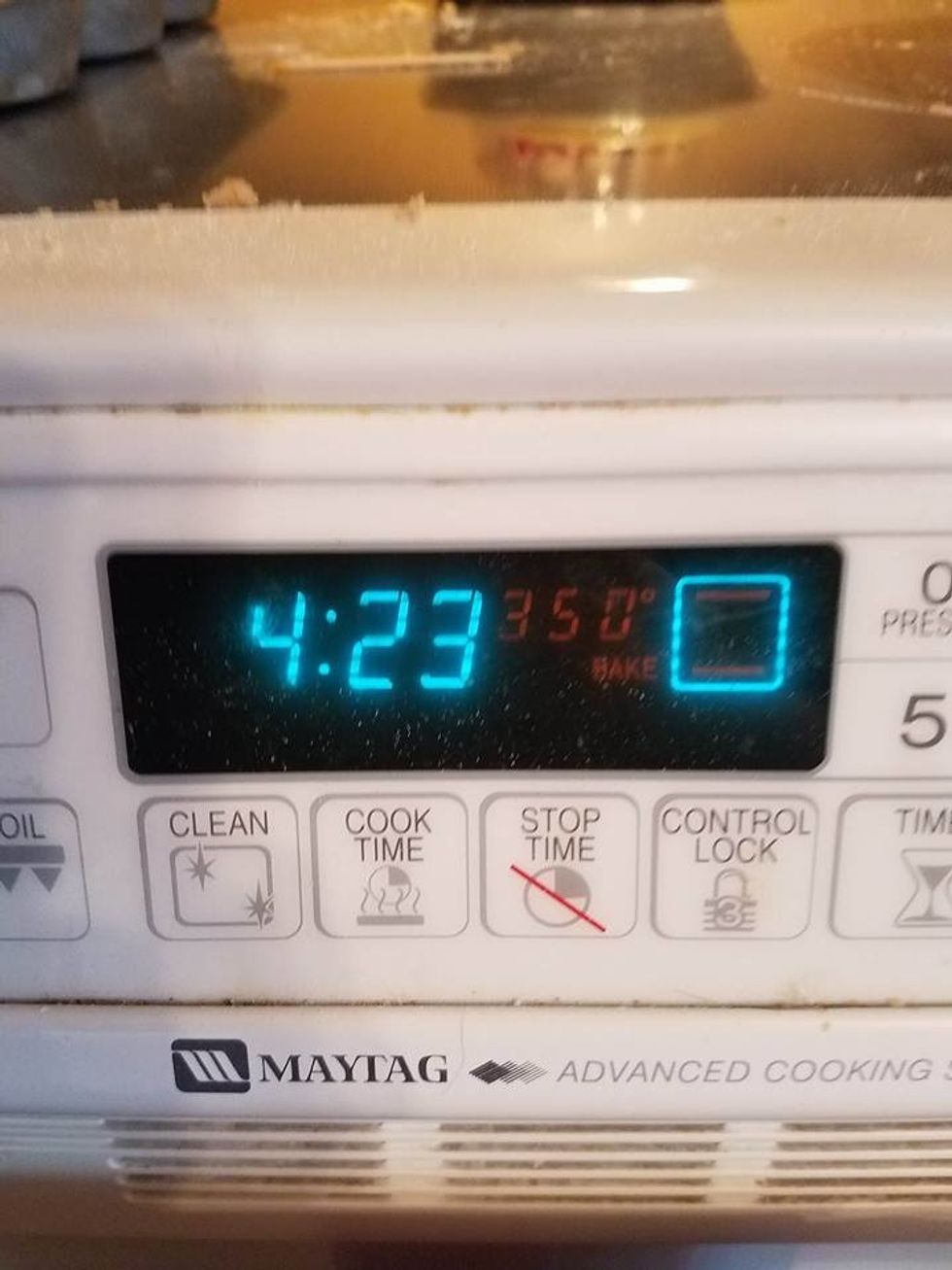 Set oven at 350° F and line cupcake tins with liners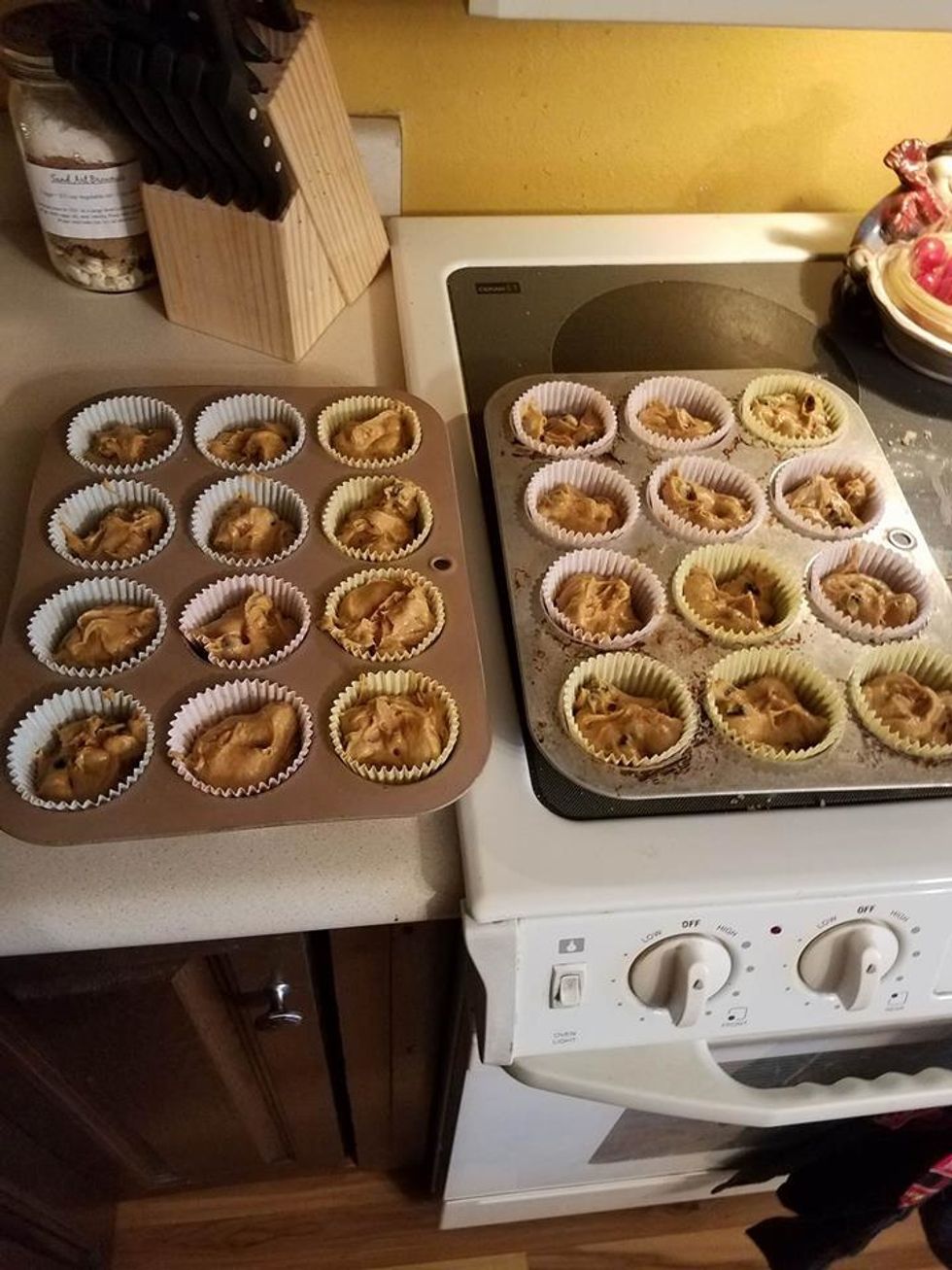 Spoon batter into lined muffin tins
Bake for 30 to 35 minutes. To check for doneness insert wooden pick in center until tip comes out clean.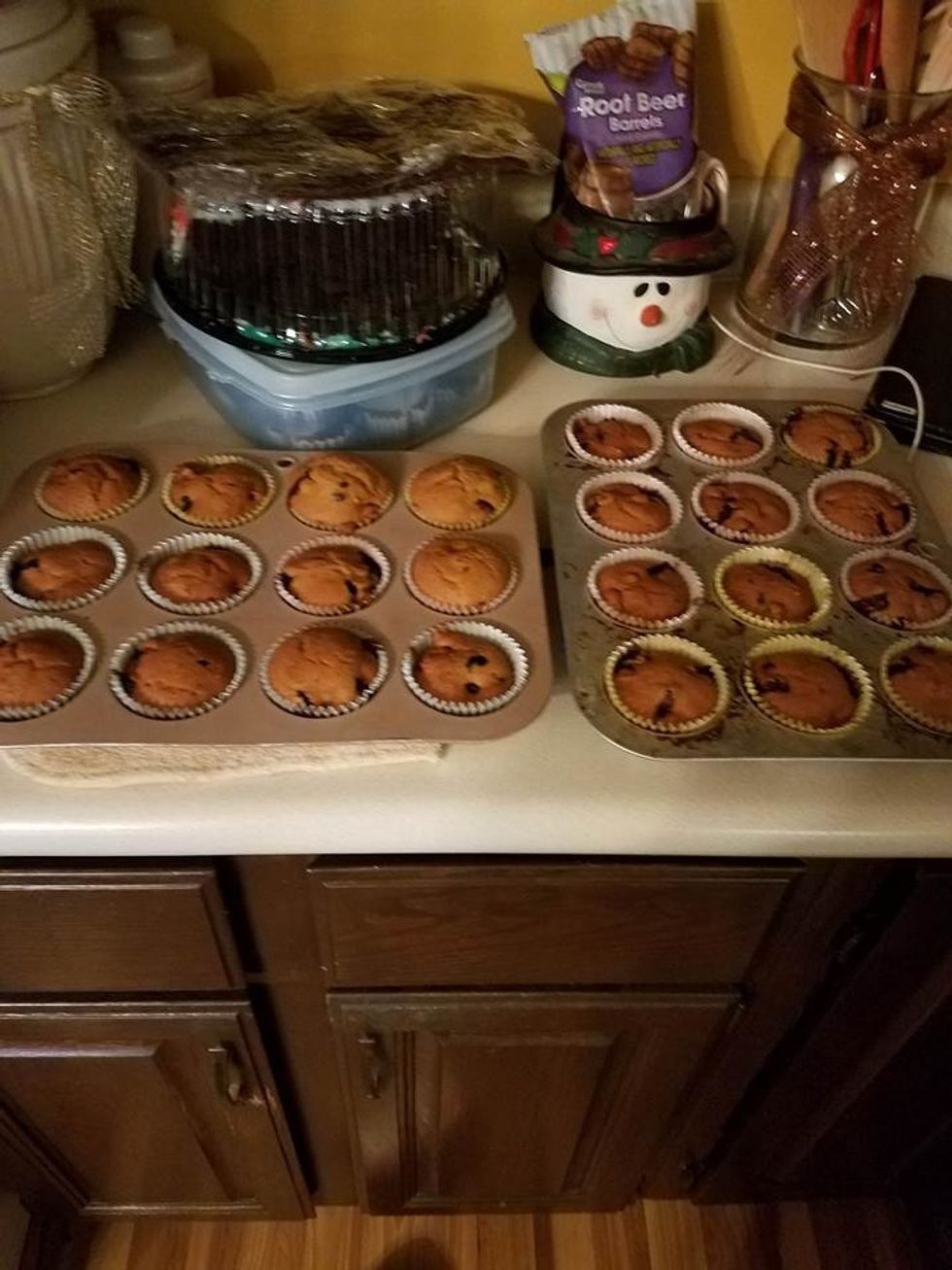 Let cool in pan for 10 minutes; remove to wire rack to cool.
2/3c All-Purpose Flour
1.0tsp Baking Soda
1/2tsp salt
1/2tsp baking powder
1.0tsp cinnamon
1/2tsp all spice (grounded)
1.0c pure pumpkin
1/4c milk
1/2c butter (softened)
1.0c light brown sugar (packed)
1.0 large egg
1.0c blueberries (frozen or fresh)
1.0Tbsp all purpose flour