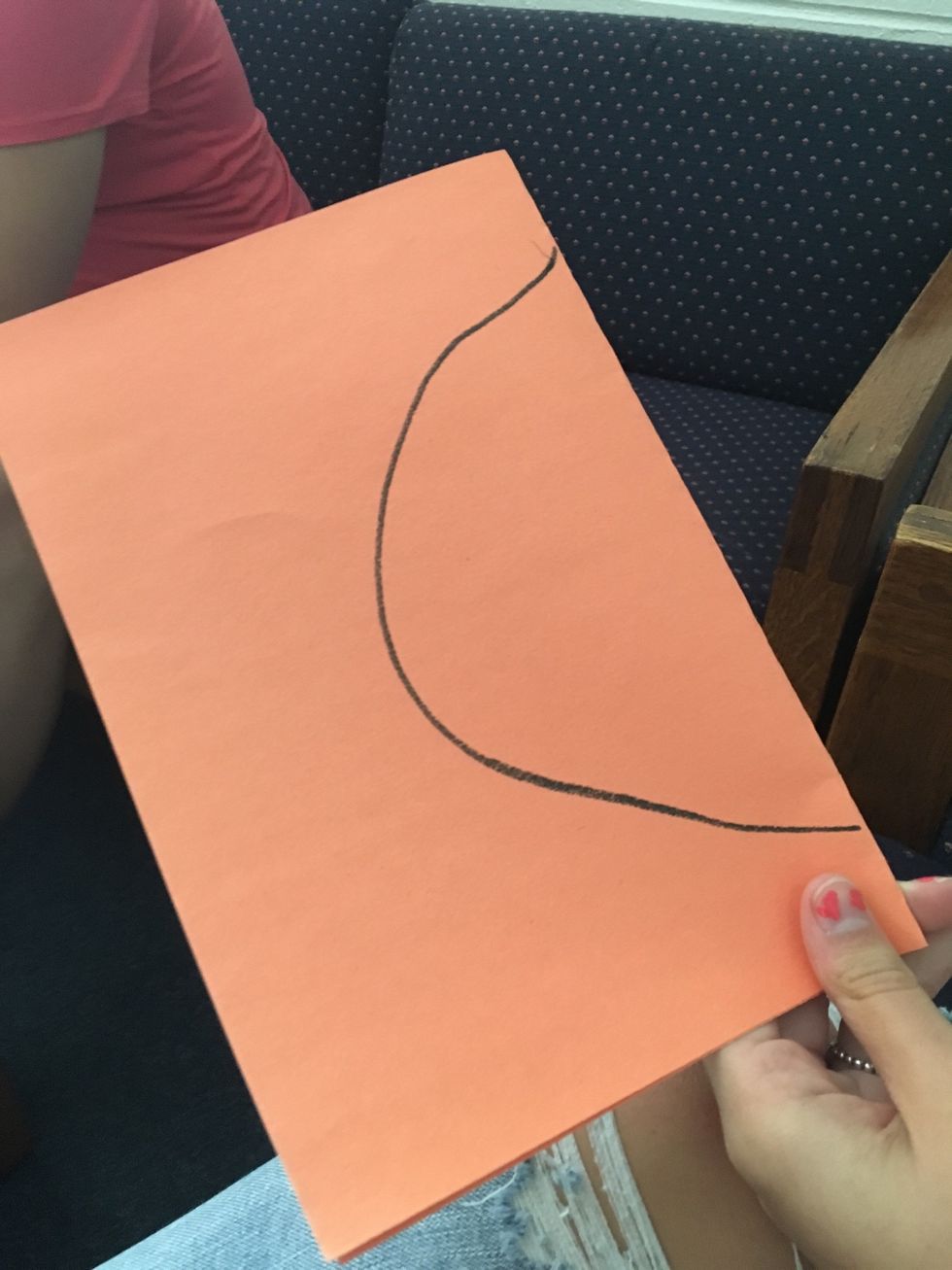 1. First, cut on the black line to make the shape of the pumpkin with the orange paper.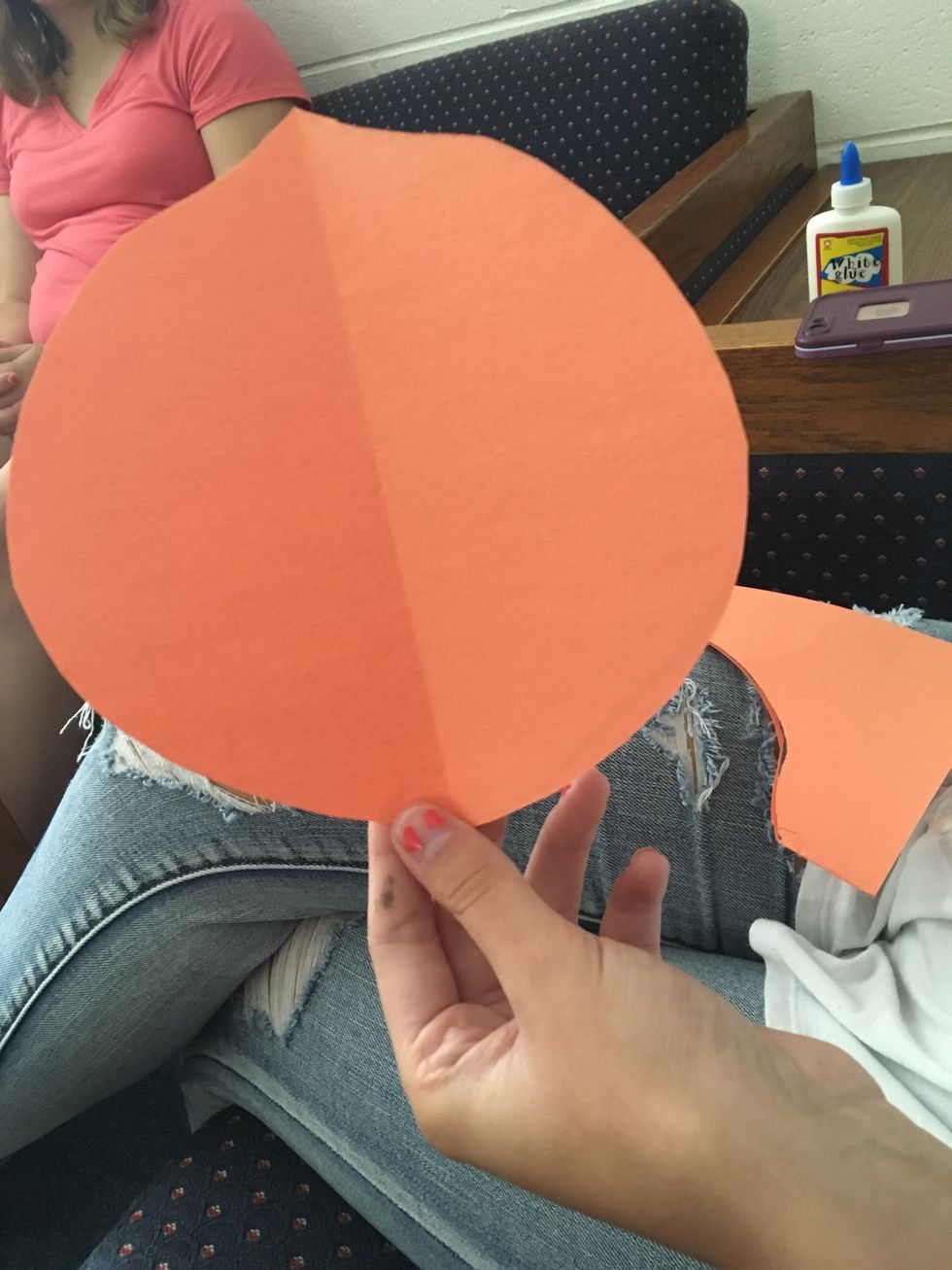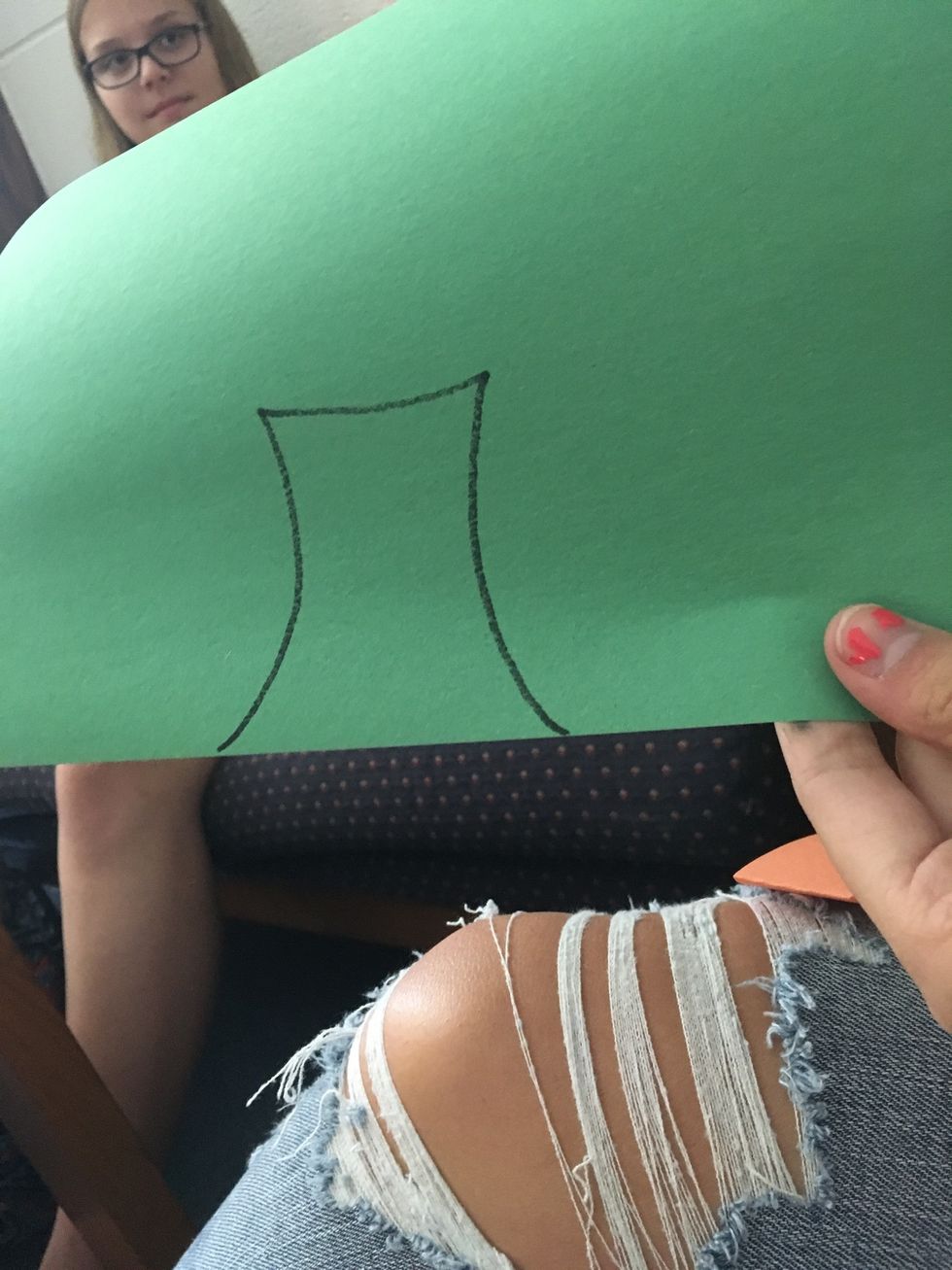 2. Next, cut the shape of the stem on the black line on the green paper.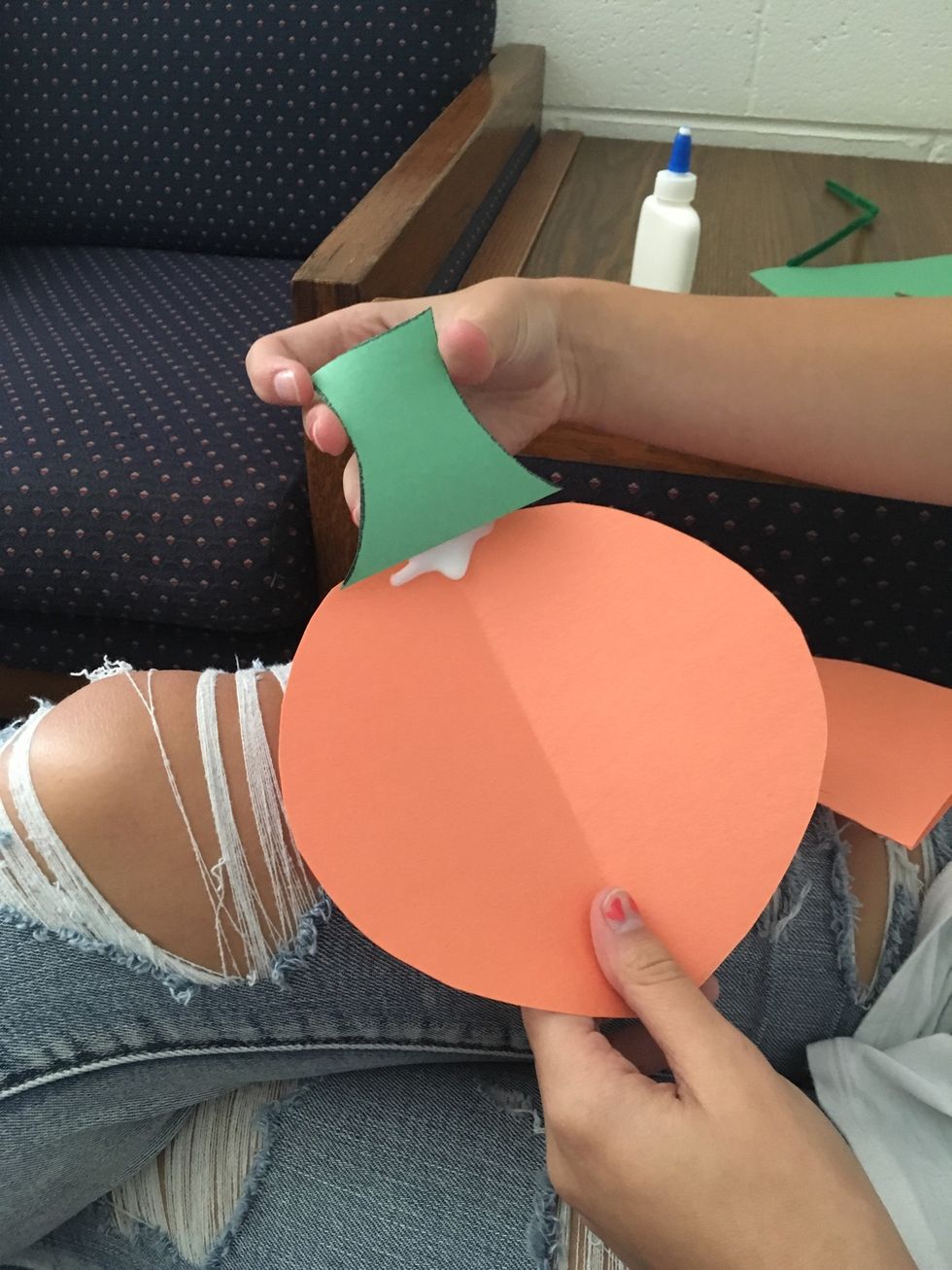 3. Then, glue the stem to the top of the pumpkin shape.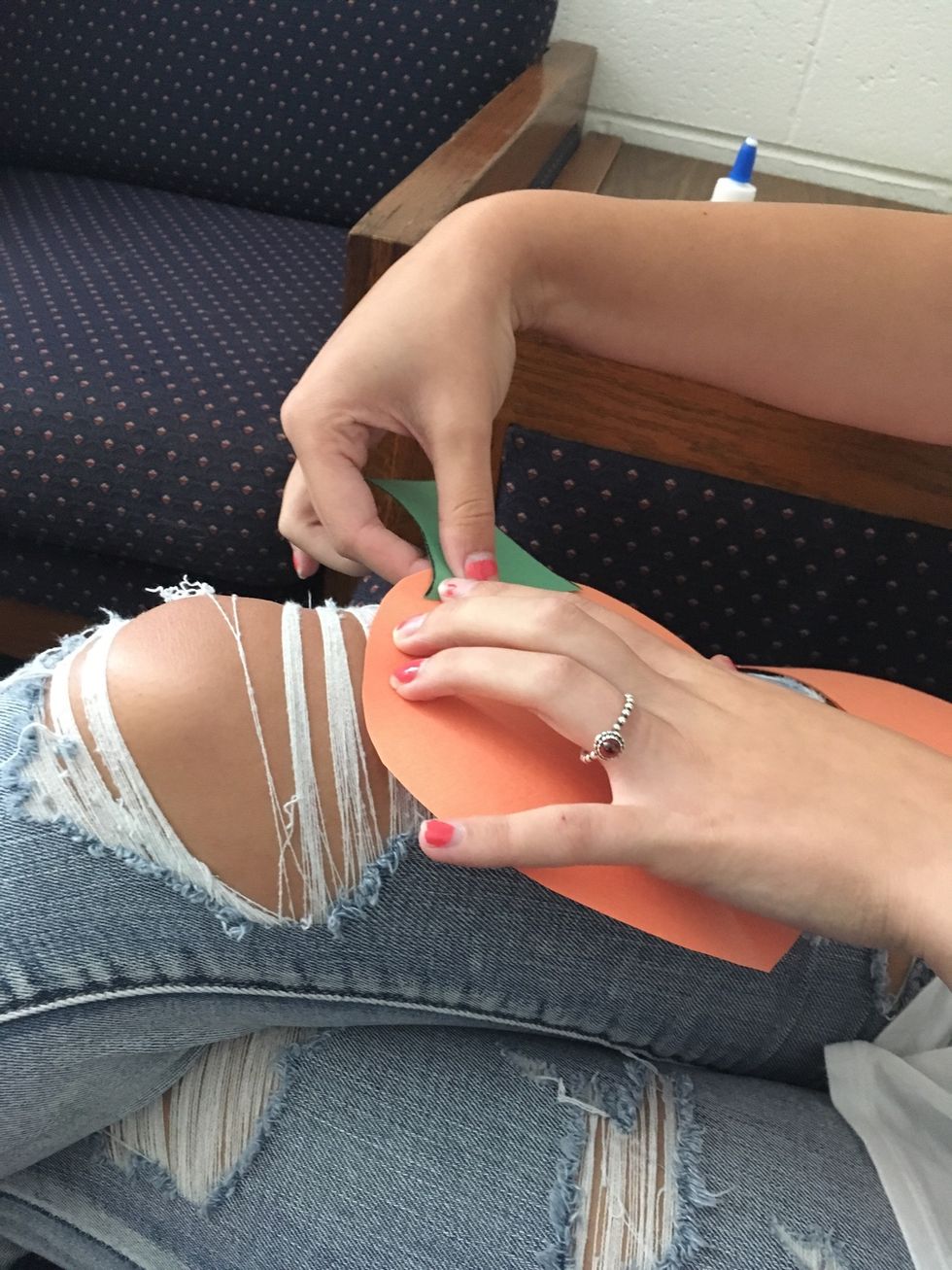 4. Next, hold the stem onto the pumpkin to dry it.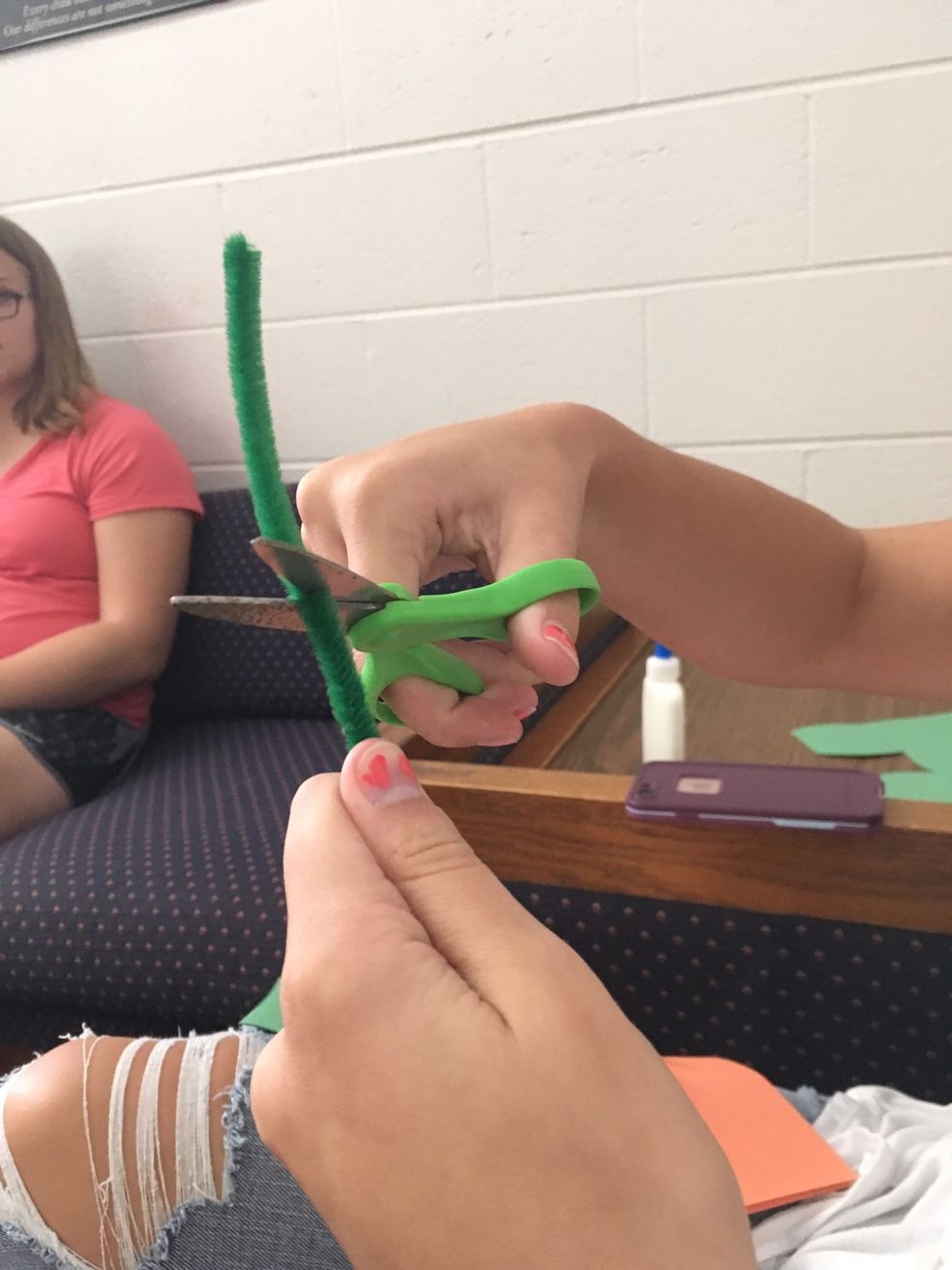 5. Cut the green pipe cleaner in half.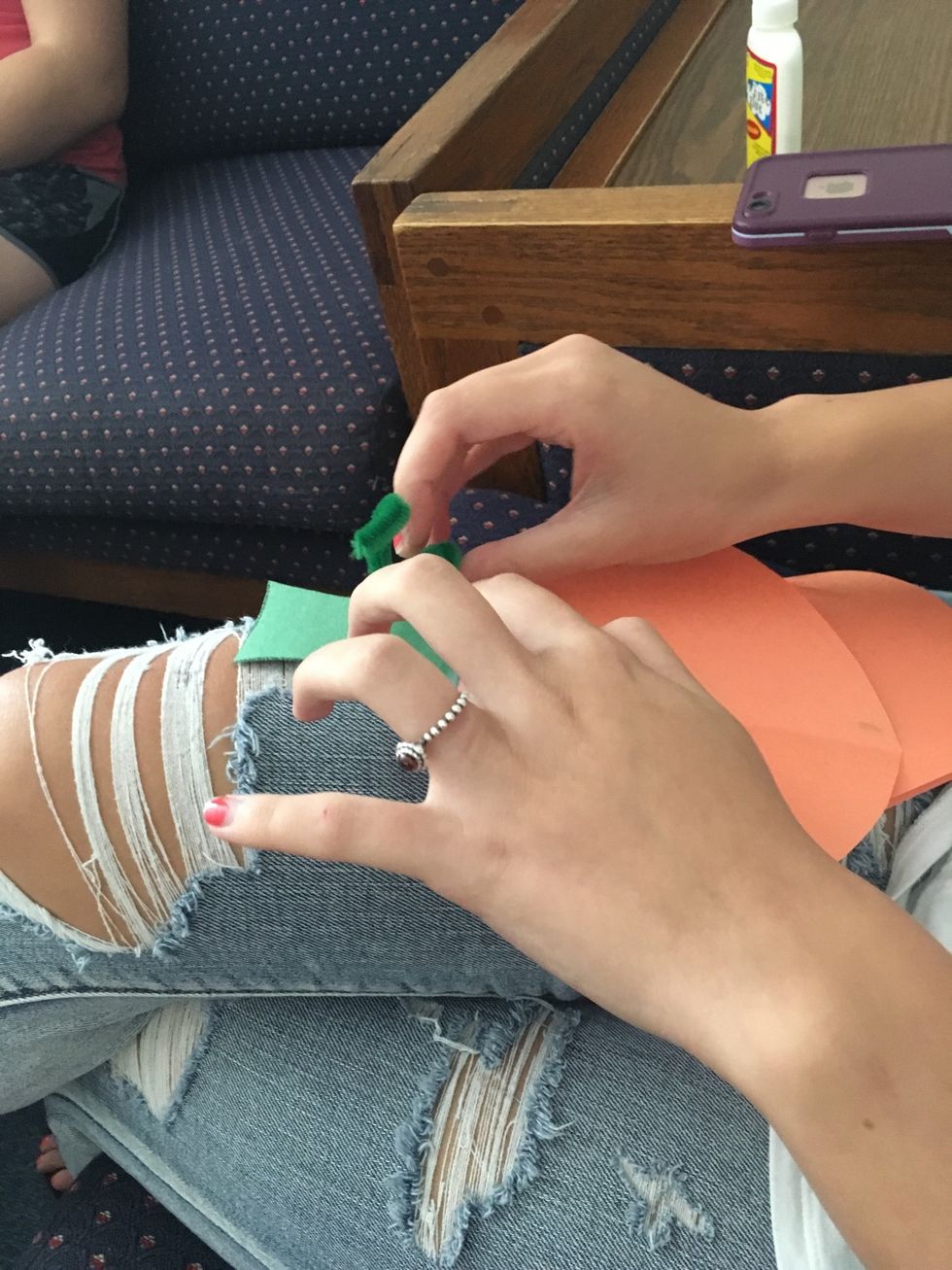 6. Glue the pipe cleaners to the top of the pumpkin to make the vines.
7. Draw the eyes and nose in black marker on the pumpkin.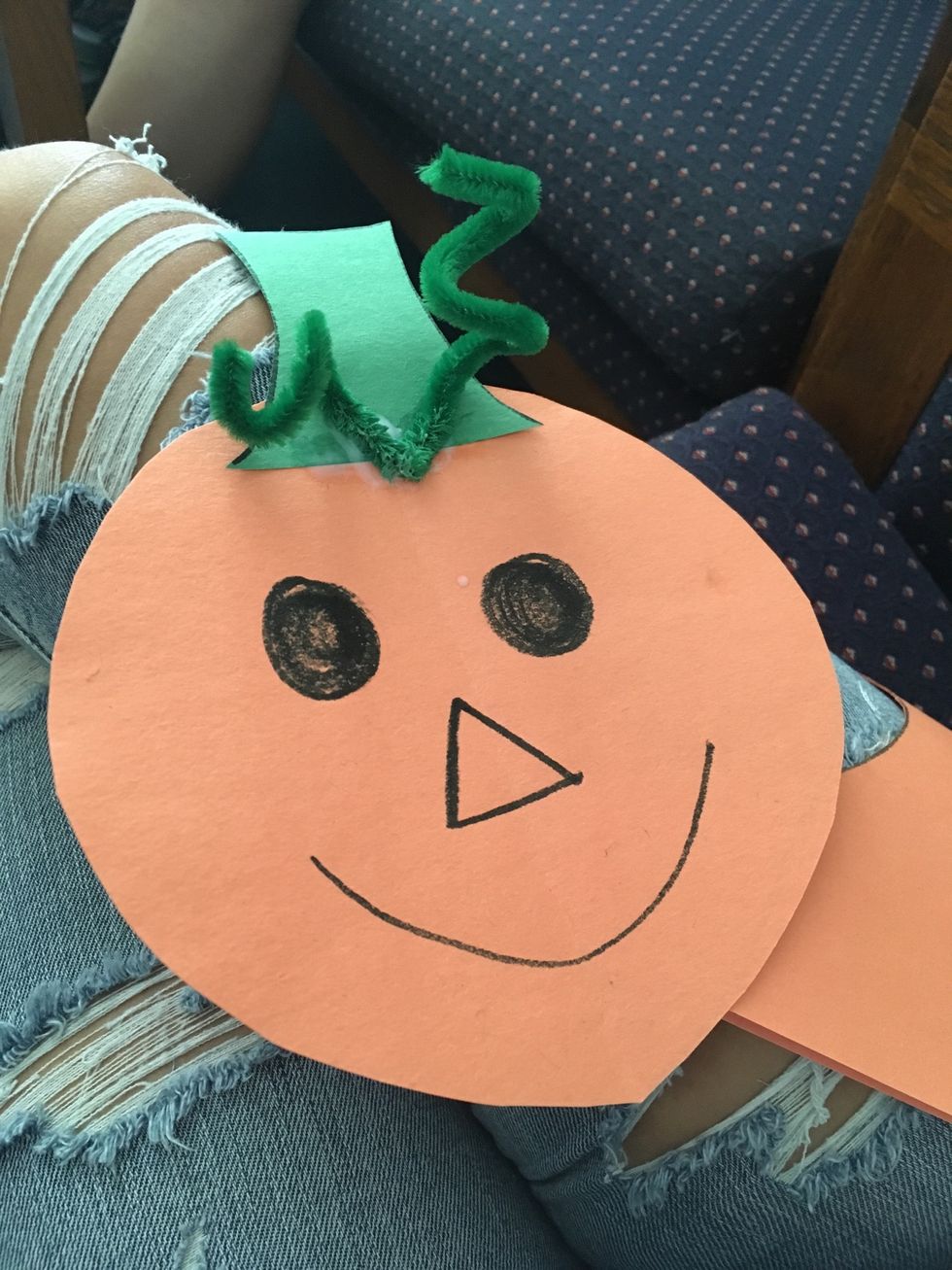 8. Make your pumpkin a smile :)
Black Marker
1.0 Bottle of Glue
1.0 Green Pipecleaner
1.0 Orange Paper
1.0 Green Paper
1.0 Scissors