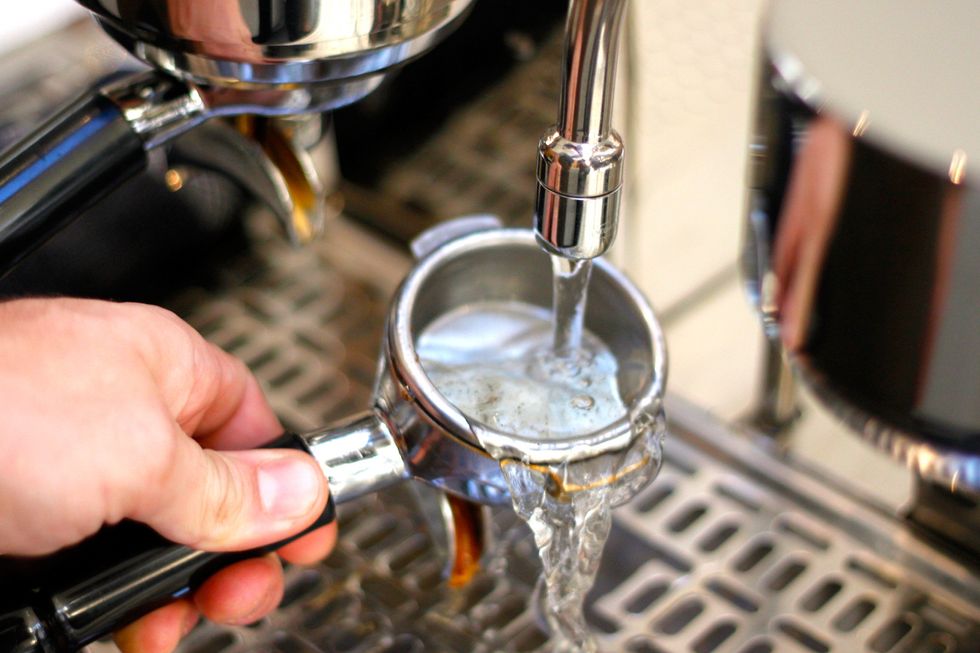 Start by turning on your machine and making sure the portafilter is rinsed with warm water. It's important to keep everything at temperature.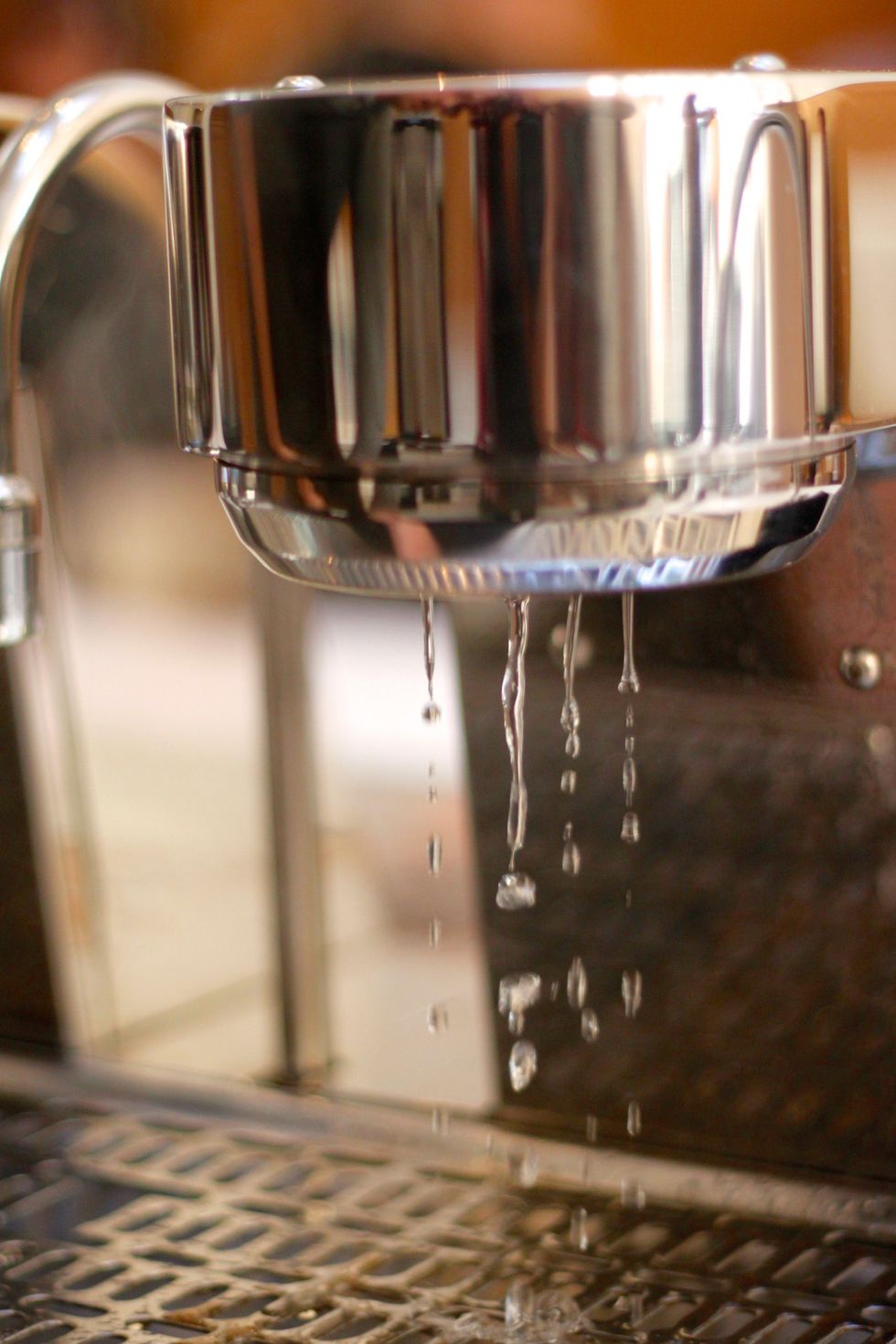 Rinse off the group head (where you attach the portafilter) to clean away any excess espresso.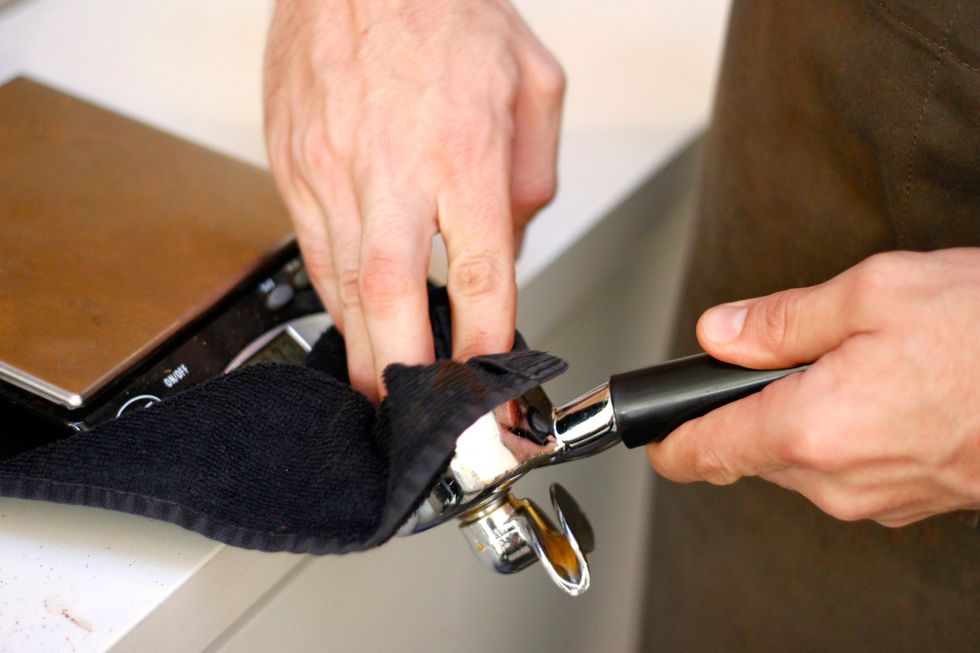 Dry the portafilter.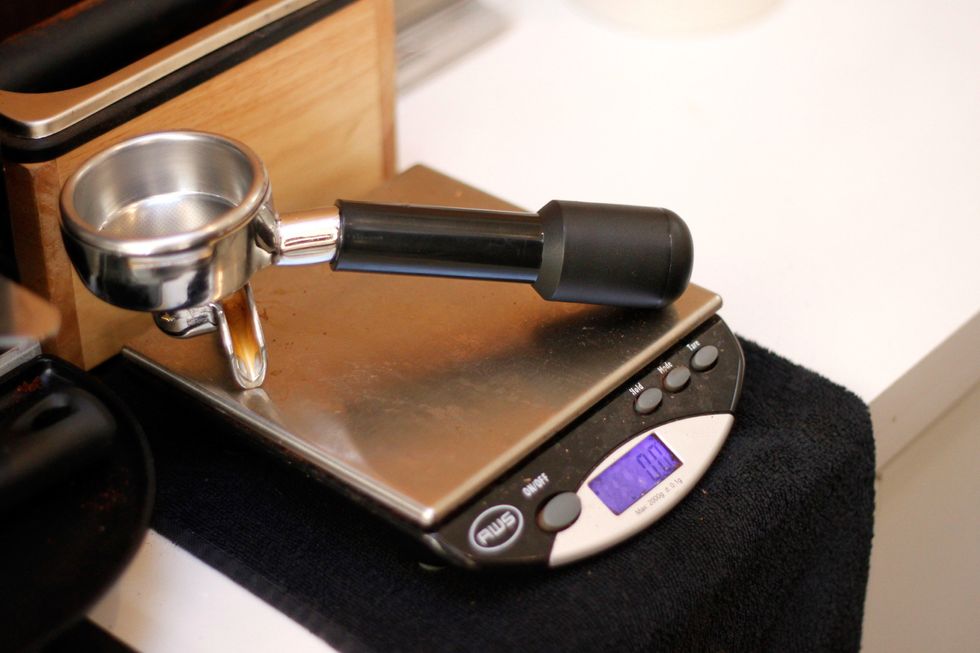 A scale may seem intense, but it's really important in getting the recipe just right. They're cheap ($20) and can make all the difference in your coffee endeavors. Tare the portafilter.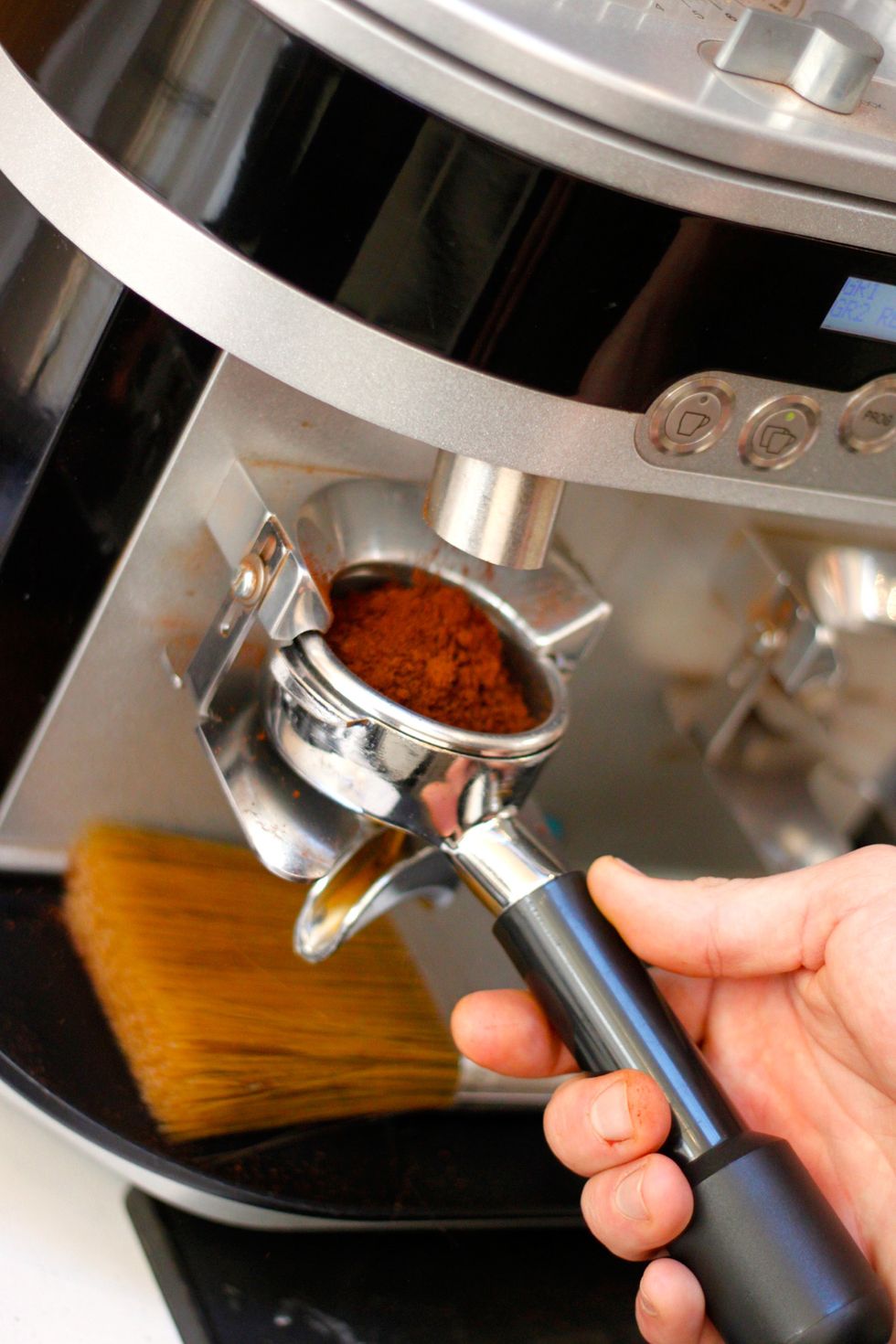 Fill the "double" basket with 19 g of good quality finely ground espresso. Here we used a medium roast to let the quality of the beans show through.
The beans should be anywhere from 6-14 days post-roast. This gives the beans a chance to mellow out after roasting. But, after 14 days the beans will start to lose a lot of their desirable aromas.
Measurement looks like it's right on track.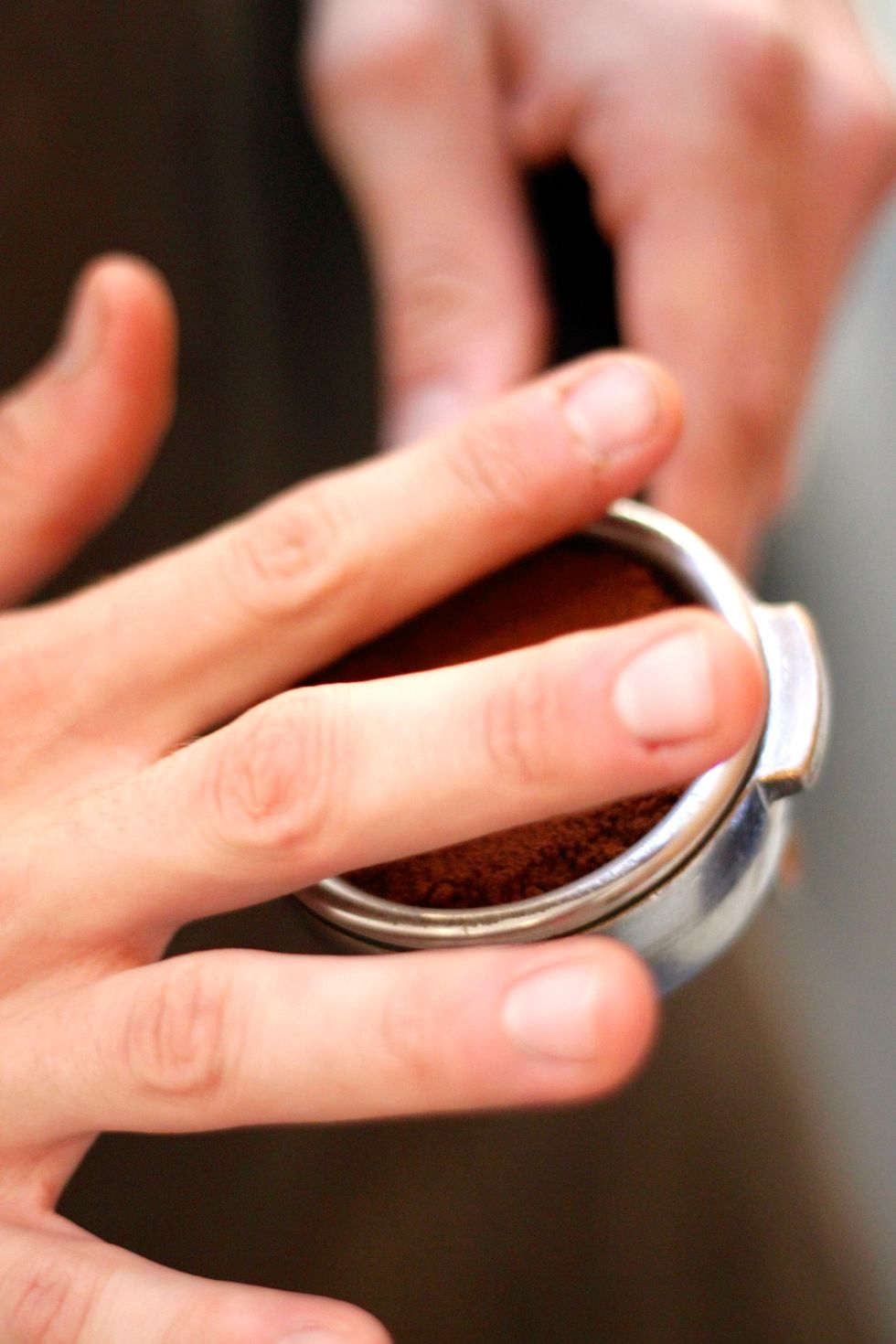 Use your hand and level the espresso into a flat layer. Wipe any excess espresso off the sides of the basket.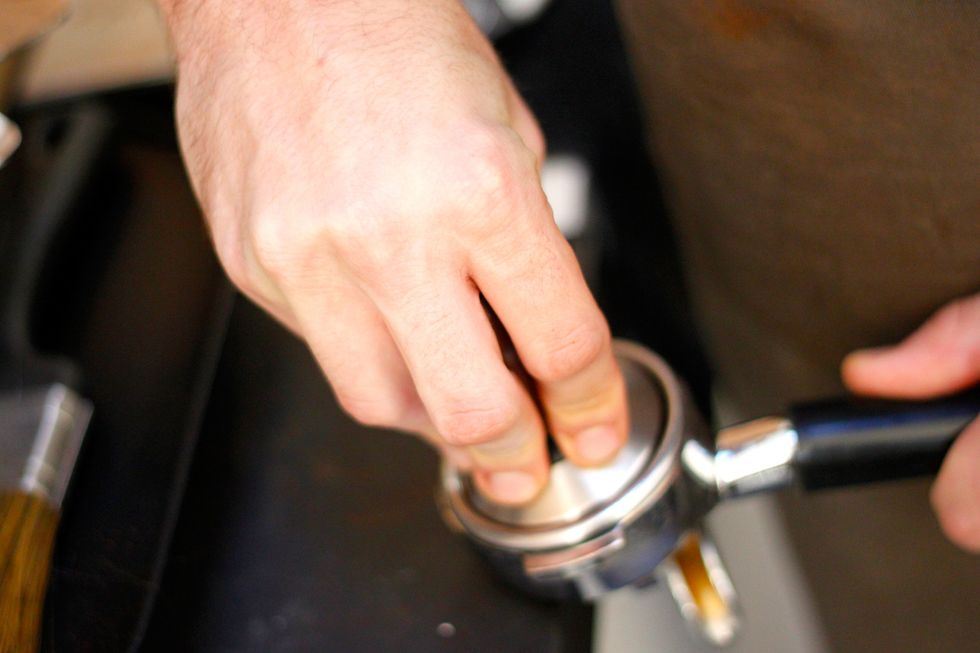 Now tamp the espresso evenly into place.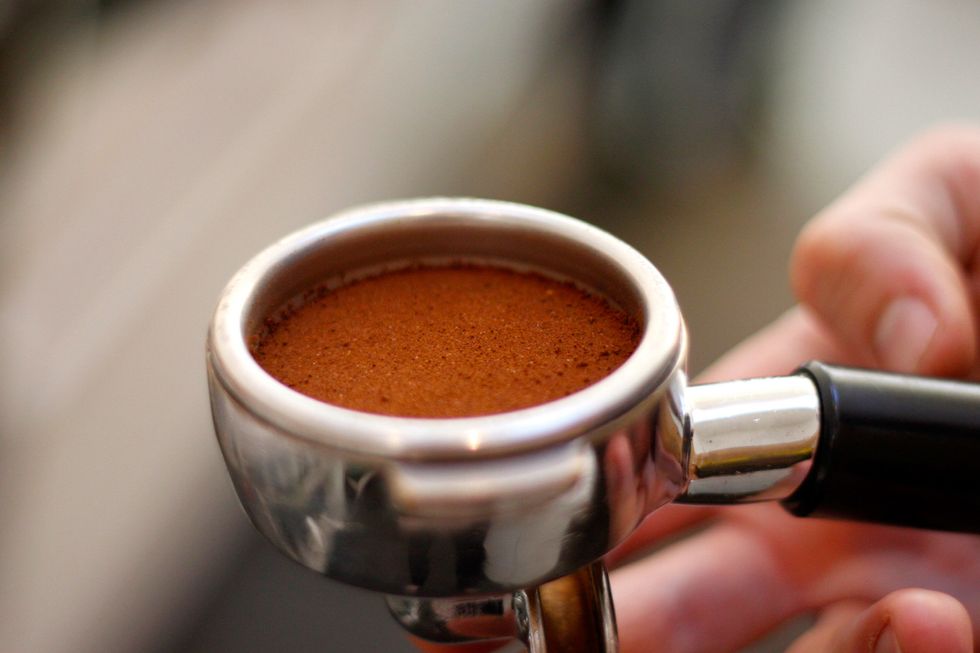 You'll want an even layer all the way around the basket, like this, so that the water doesn't go through a thinner part of the coffee faster than others.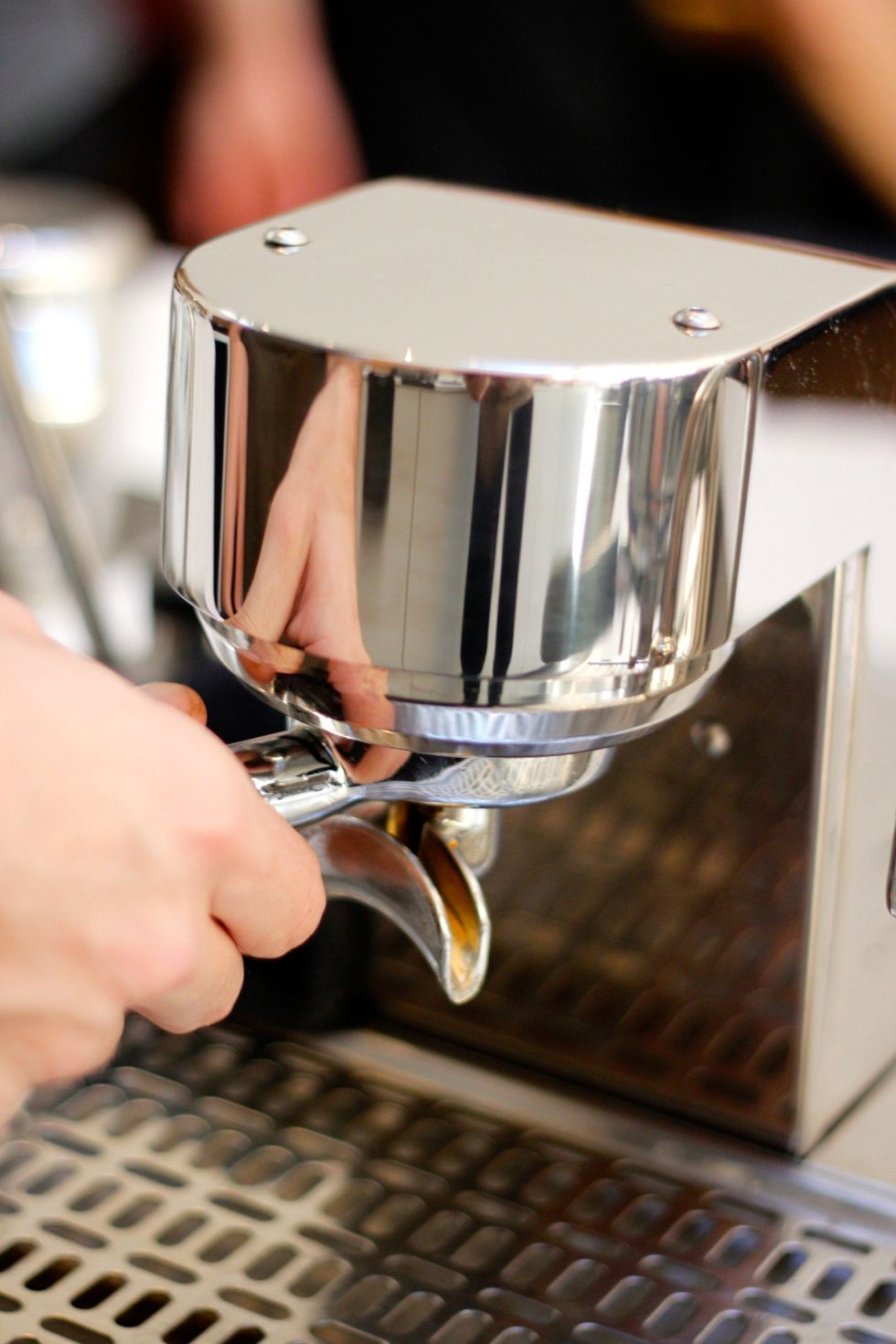 Twist the portafilter into the machine.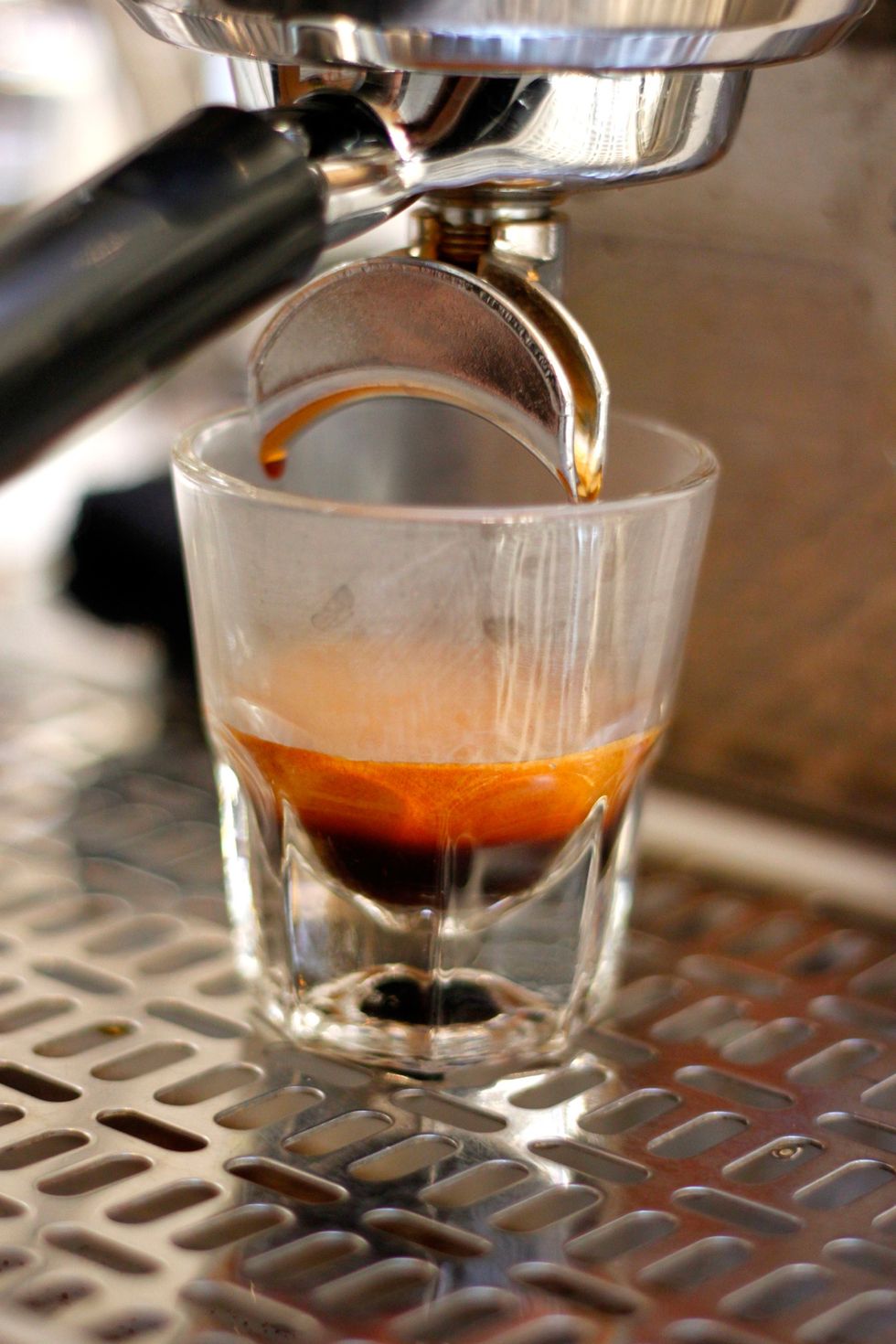 Pull your shot. You should yield about 34-36 grams of liquid espresso for the 19 g of ground espresso we used. Here you'll see the orange crema on top. This is water emulsified in oil and is tasty.
It should take 24-30 seconds to yield this much espresso. If it pulls faster, the shot will taste sour and not complex, since it didn't have time to extract a lot of the flavor.
If it takes you longer than 30 seconds to pull this much espresso, the flavors will be over-extracted and be bitter.
Enjoy as is, or pour in some seamed milk for a latte.
Espresso machine
19.0g Hig quality ground espresso
1.0 Scale
Saint Frank Coffee
Carefully sourced coffees. Cultivated relationships with coffee producers and customers.