iPads represent a powerful option for delivering educational content immediately and effectively. One great option is publishing videos to a YouTube channel.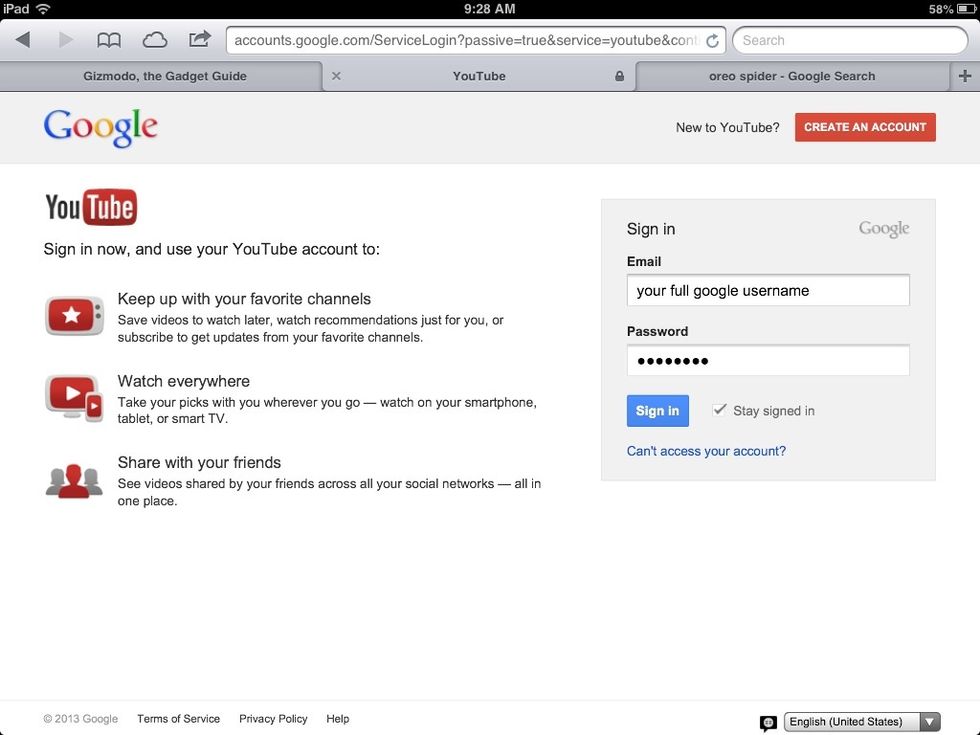 First you'll need to create a YouTube channel. You need do this only once. Using Safari, go to YouTube.com and choose log in. Use your Google Docs account.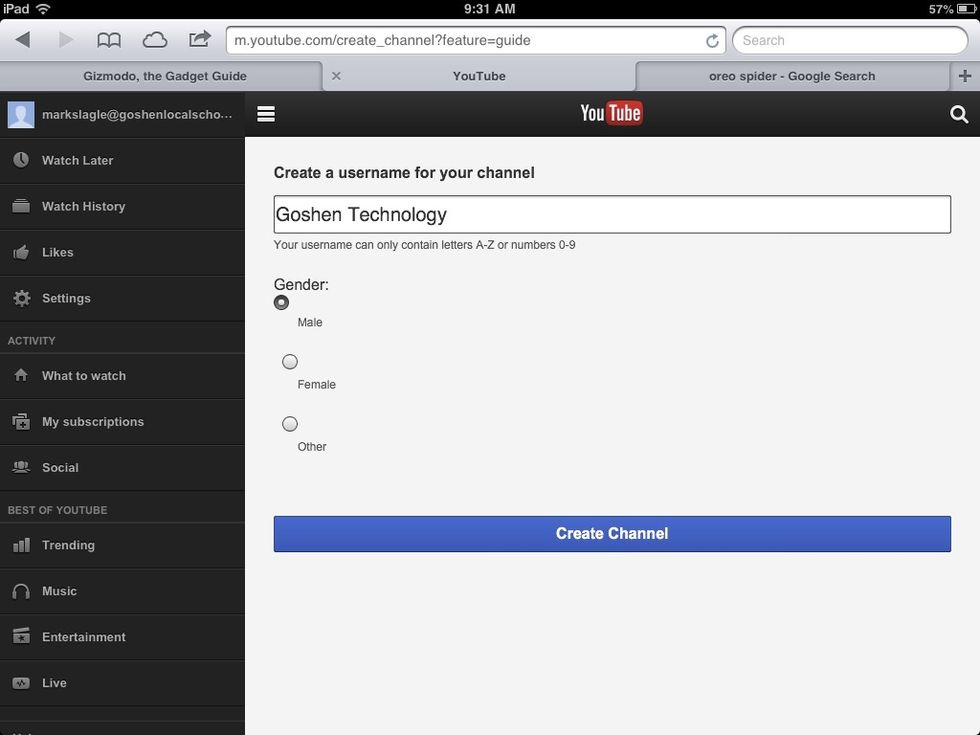 Touch your username in the top left corner and YouTube will prompt you to create a channel. Students will see and search by this, so choose appropriately. Spaces aren't allowed, despite my screenshot.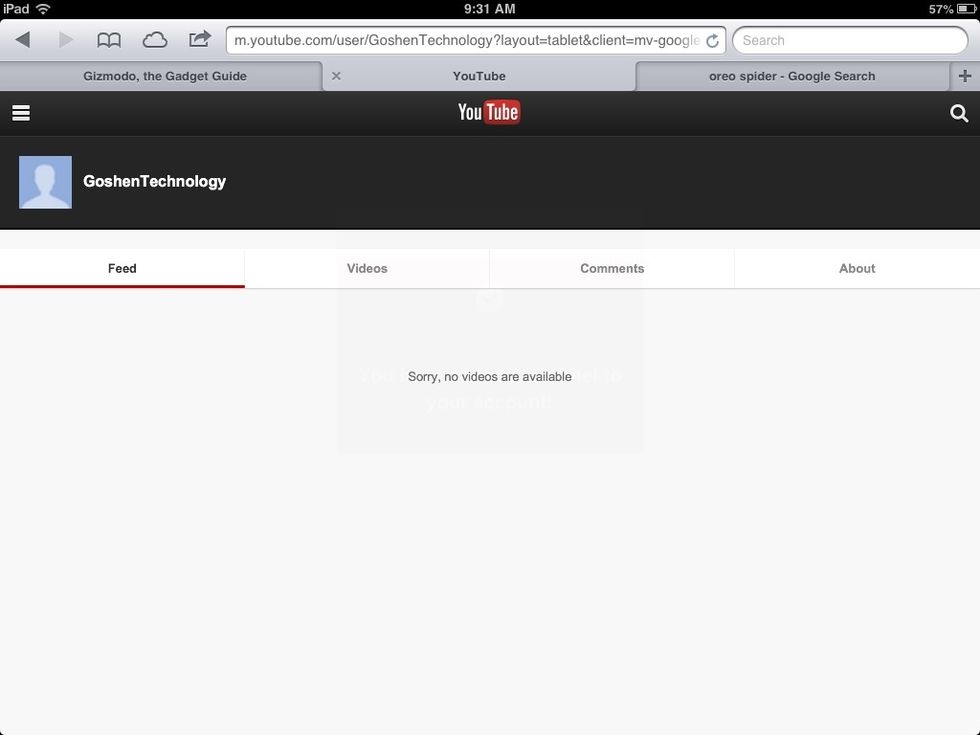 You'll continue to see that you've never uploaded a video. We'll soon fix that! Your channel is created, and we're done with YouTube and Safari.
Now you need video to upload. Perhaps a video version of your newsletter. Maybe a 2min synopsis of today's lesson. A video explaining the rubric for your big project? Use the iPad's camera and shoot!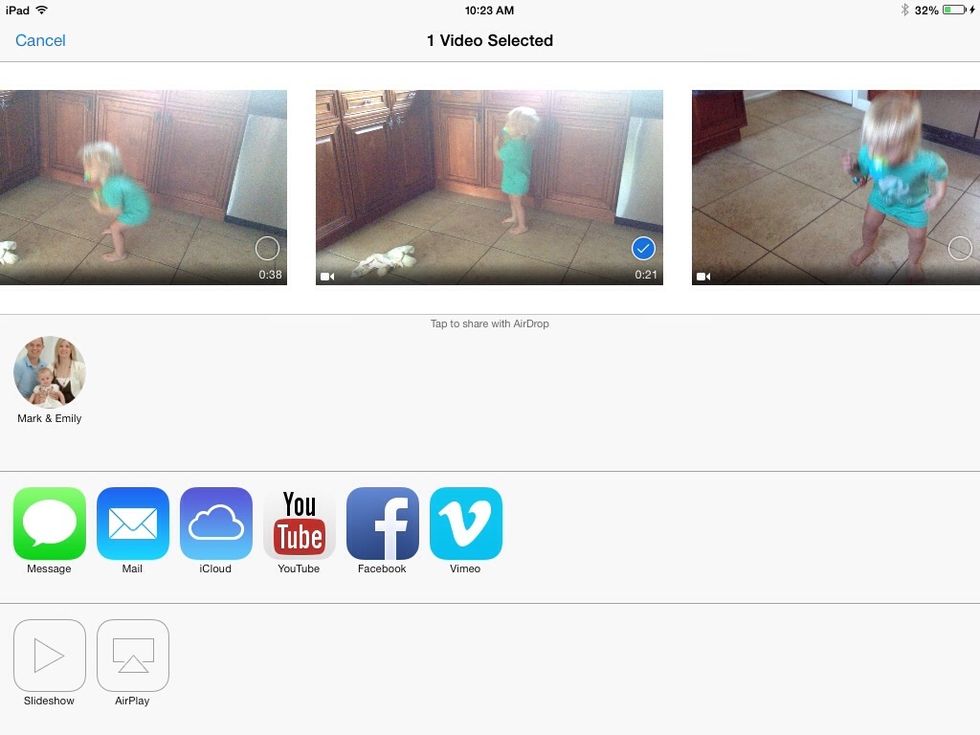 When your video is ready, touch the share button from the bottom toolbar and choose YouTube.
YouTube will ask you to log in. Use your Google Docs credentials. Next, give YouTube the info it needs to catalog your video. Choose HD video, this isn't 1998. Touch Publish.
The video will process, prompting you with sharing options when completed. Now you can email the link, or watch your video on YouTube. Why not video and email a link to your newsletter this week?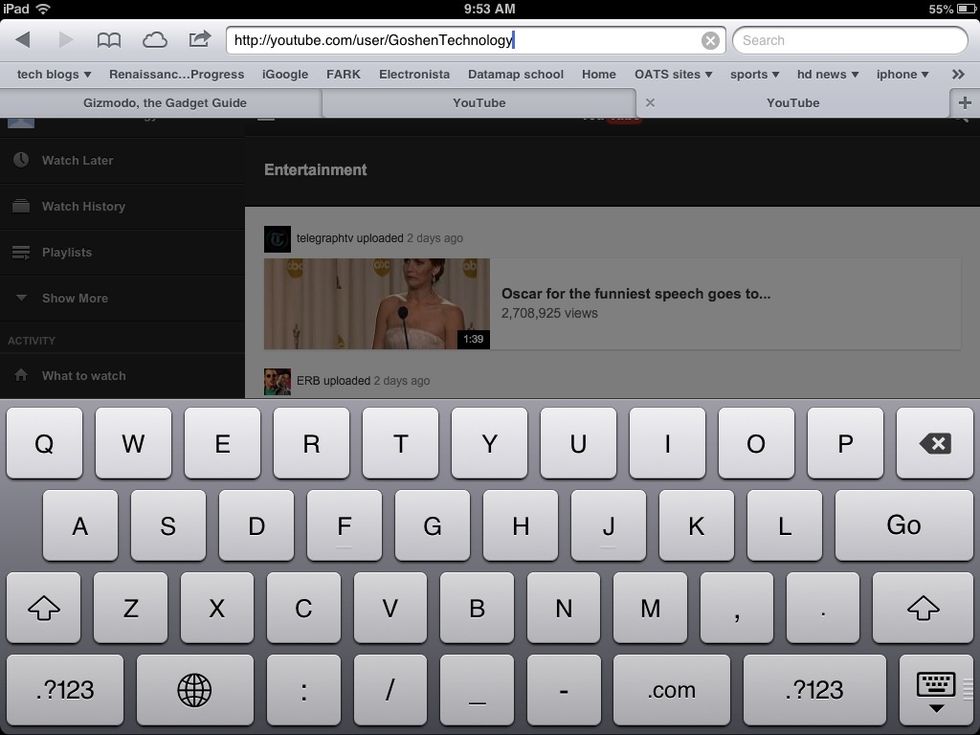 You can create a link on your class webpage to your YouTube channel for easy access to all your videos. The link will be http://youtube.com/user/YourUserName (the one you gave YouTube in step 3)
You're now equipped to deliver your classroom brilliance anywhere, anytime! Note that if students have google docs, they can publish video too! Video projects are so easy!
iPhone or iPad
Google apps account info
Cool videos to upload