Provide the Ultimate Hair Experience With Soma
10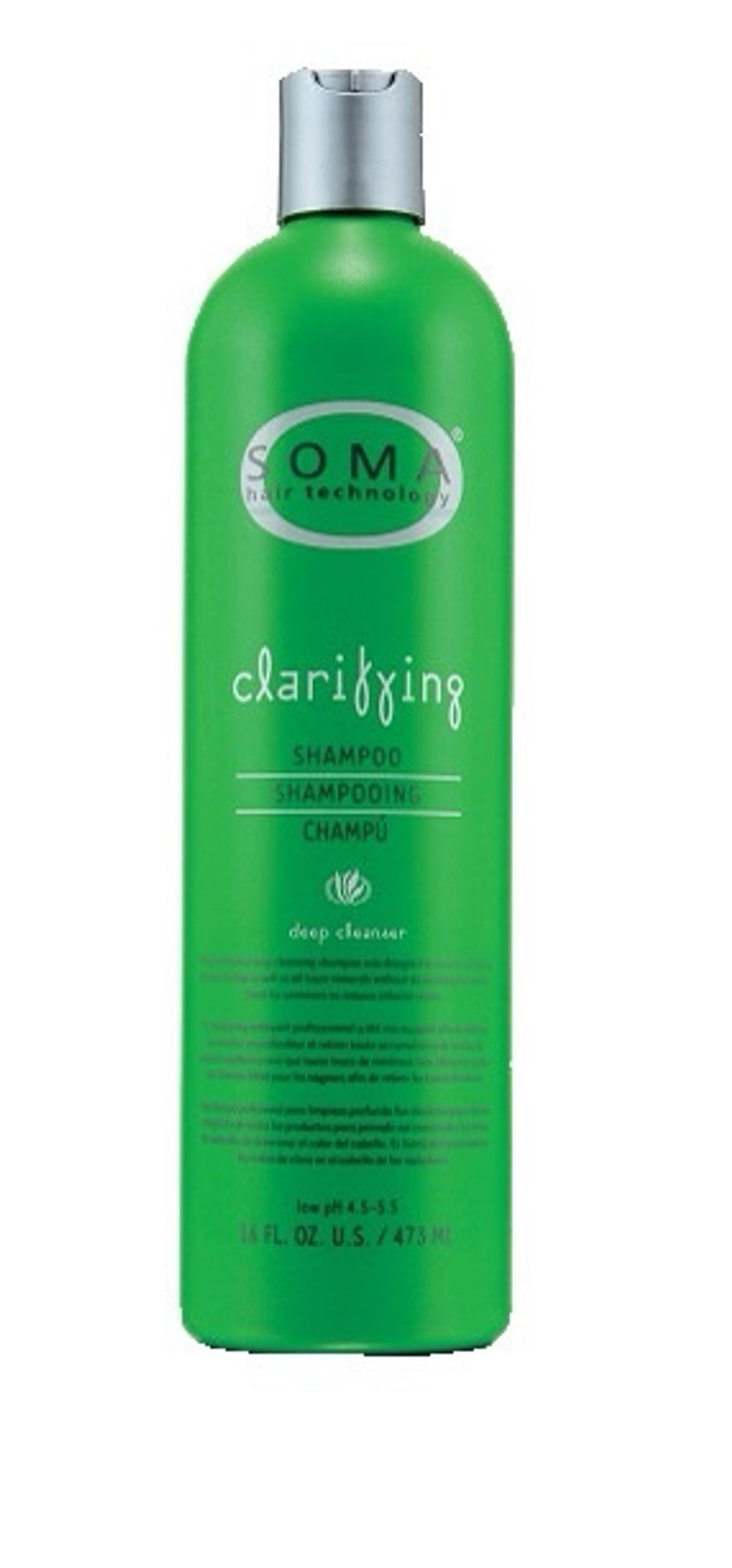 Wash the client's hair with Soma's Clarifying Shampoo for a deep cleanse-removing styling & finishing product build up and allowing for better color penetration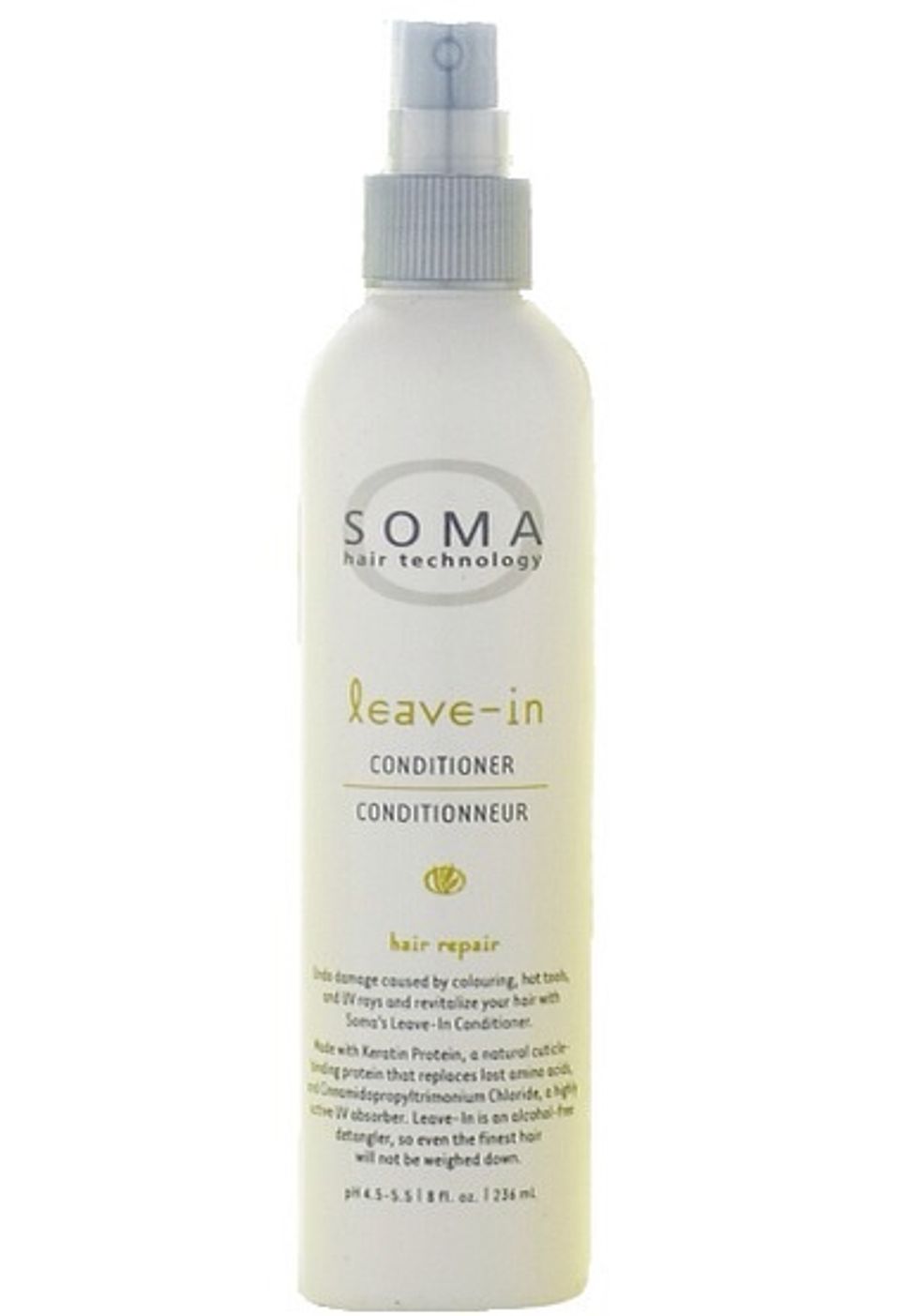 Spray the client's hair with Soma's pH-balanced Leave-In Conditioner to even out the hair's porosity for more even and beautiful color
Cut the client's hair and apply color to clean, slight damp hair

Apply any of Soma's pH-balance conditioners, like the Soma Reconstruct Conditioner. These conditioners return the hair to a proper pH level and even porosity.

Use the Solace drops to add shine to your color work and seal in the color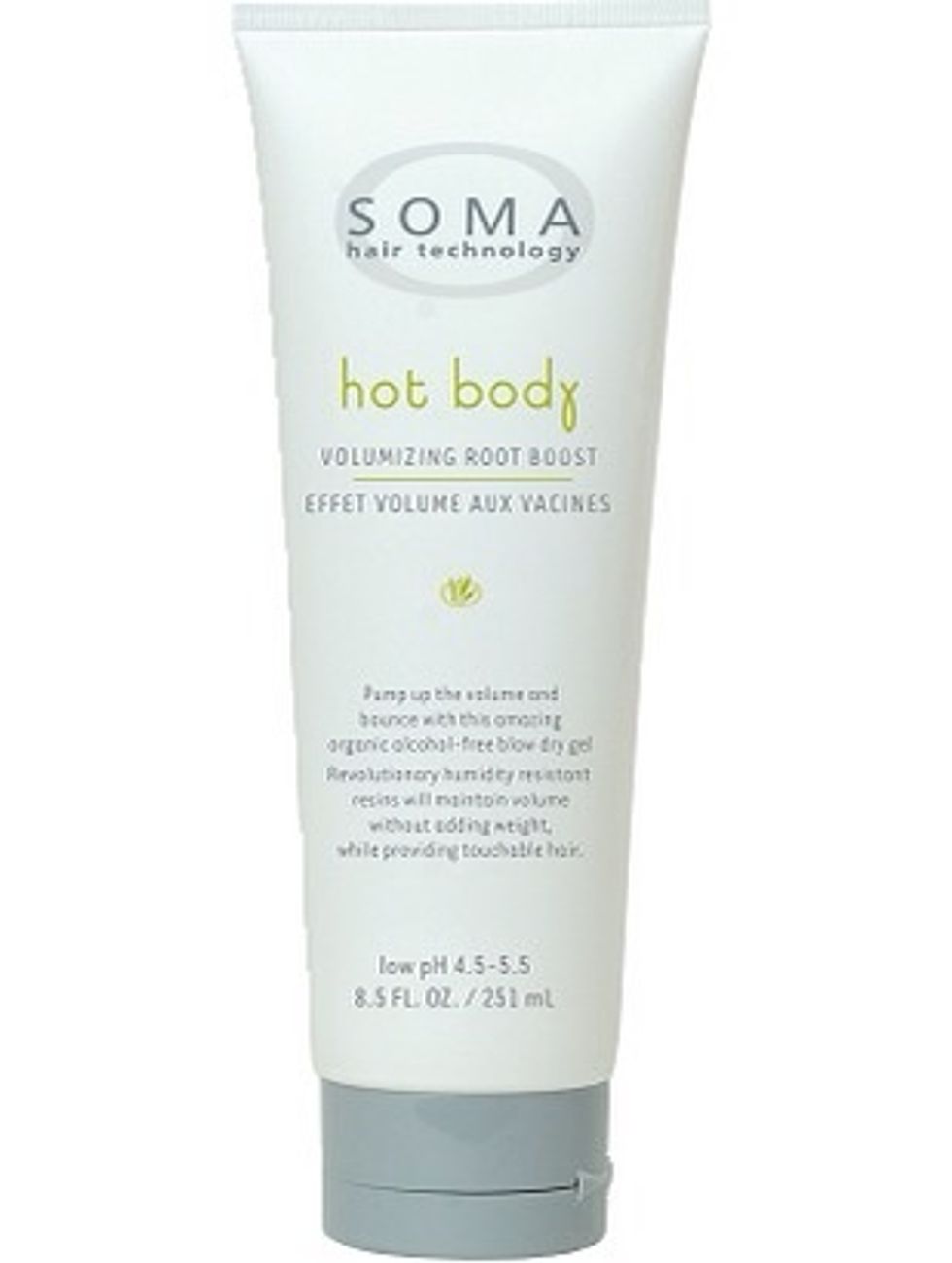 Style the client's hair as desired using any of Soma's pH-balanced and SD 40 alcohol free styling products, like Hot Body. Low pH products keep the cuticle closed and prevent loss of color.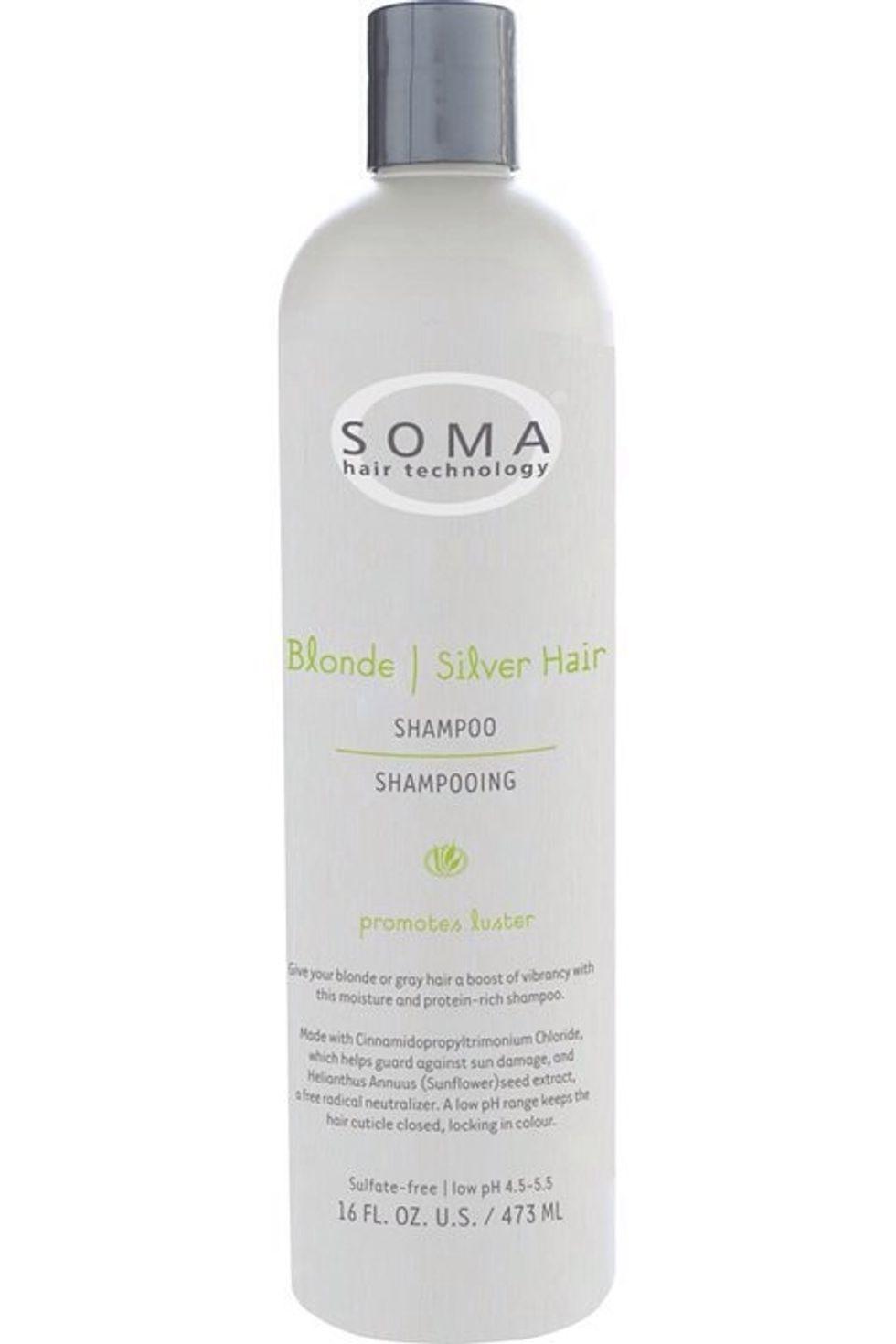 Use Soma Blonde Silver with a lightener or at home to preserve cool blondes, cool reds, red-violets, and brassy browns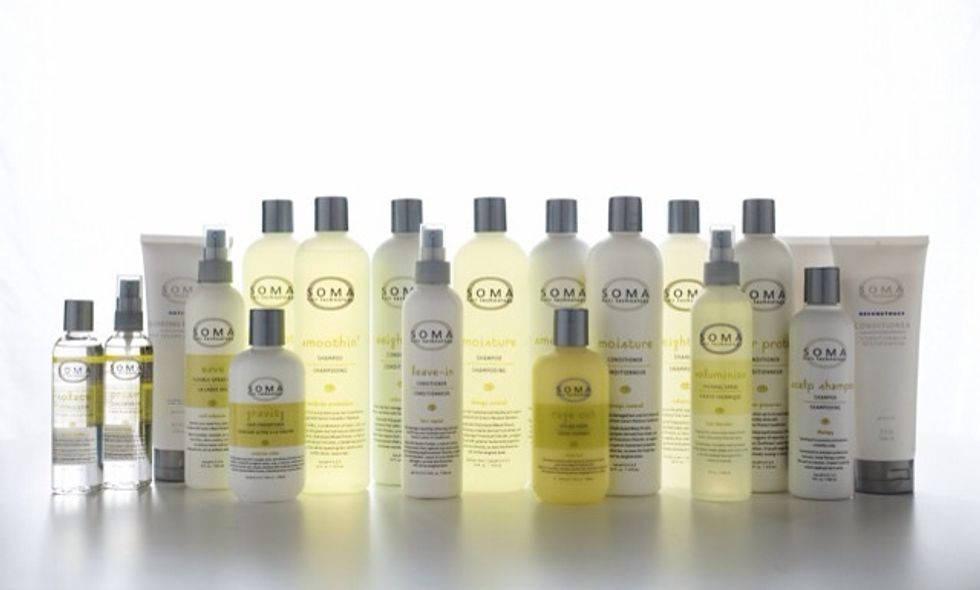 For more information on Soma and it's variety of products, visit our website: www.somaorganics.com
Clarifying Shampoo
Leave-In Conditioner
Reconstruct Conditioner
Solace Anti-Frizz Serum
Hot Body
Blonde Silver Shampoo