If you are into lengthy workouts or are a distance runner, then you know how quickly some nipple chafing can halt an otherwise enjoyable workout! Here's a few things to try that worked for me!
99
Out of the many areas on your body that this friction occurs, I can tell you that the nipples are the quickest offenders and can be the toughest for which to find a solution that's best for you.
***WARNING! THE FOLLOWING IMAGE IS A LITTLE GROSS AND PREVENTABLE***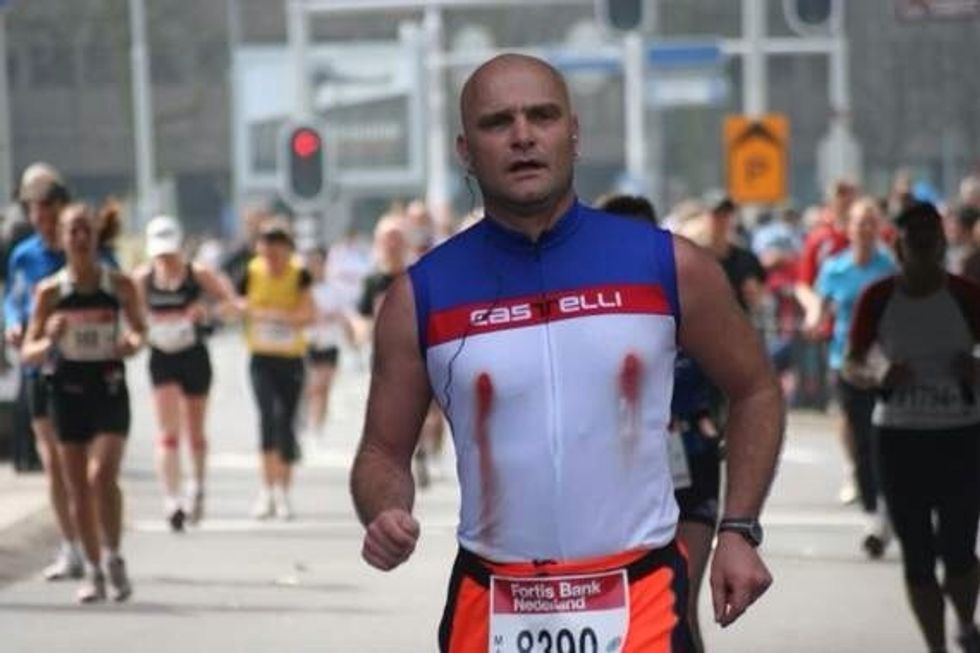 This gentleman's nipples gave him a choice long before this tragedy. WHY sir? Not only did he ignore his nipples, but he has to be in misery. BUT HE STILL LOOKS DETERMINED! That's dedication!
One thing you want to avoid for workout apparel, is 100% cotton shirts, especially new ones. Cotton absorbs sweat and gets pretty heavy. That damp heaviness creates a lot of friction quickly.
Out of the many products I've tried for anti-chafing (at least 15-20), three have stood out to create the smoothest, most comfortable, and most complete method for a friction free run.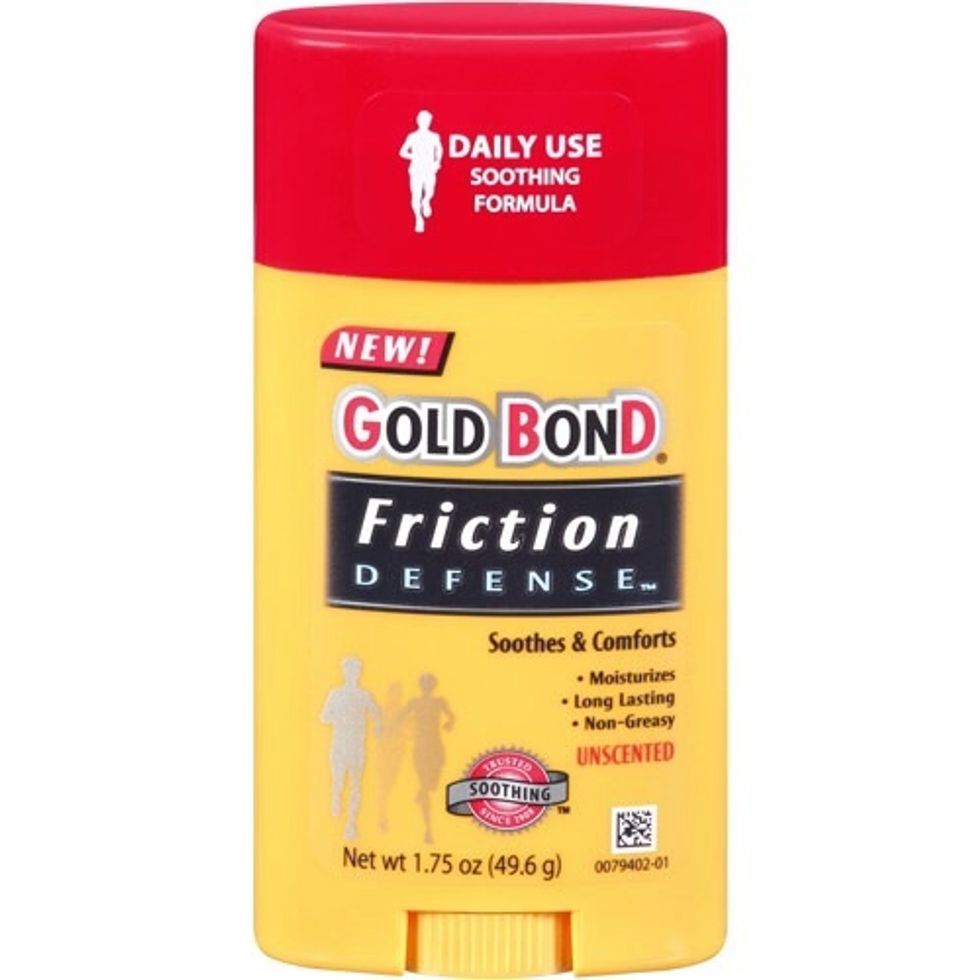 Gold Bond® Friction Defense works well for lighter friction areas such as arm pits and feet. It isn't greasy and won't stain clothing. It doesn't last the longest, but is around $3-$5 average. 🌟🌟🌟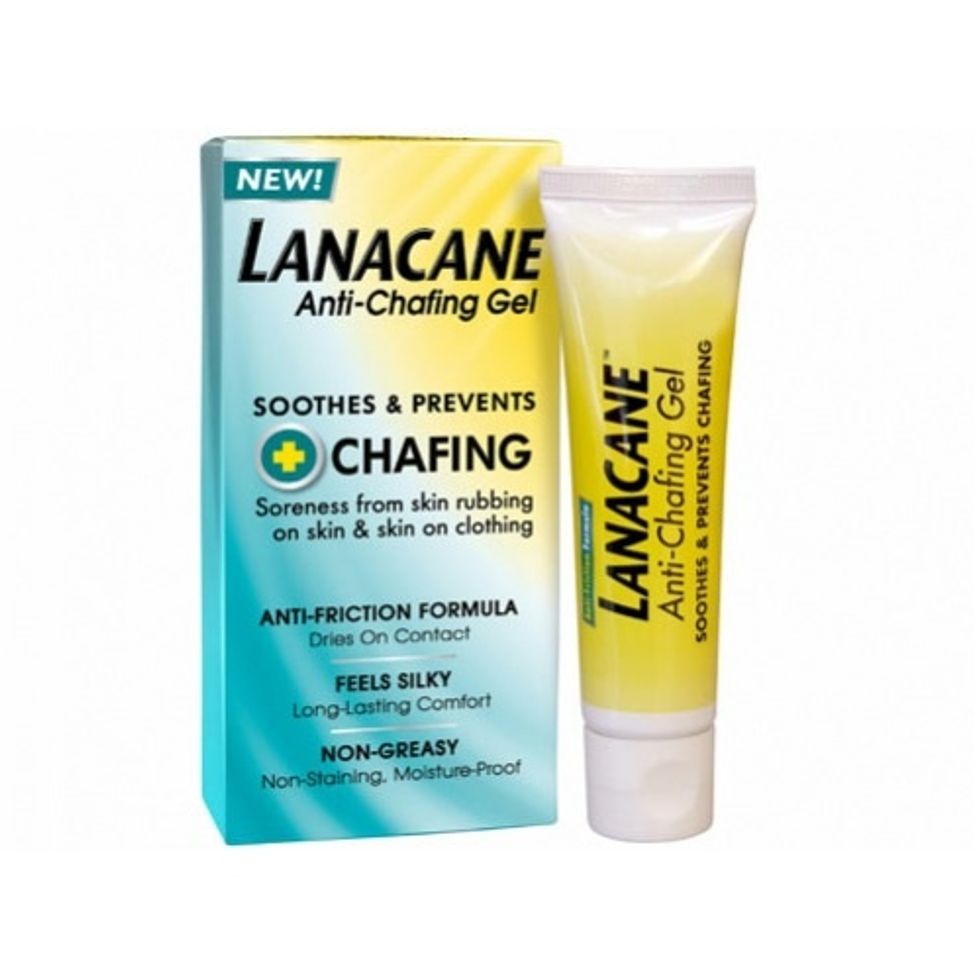 Lanacane™ Anti Chafing Gel is BY FAR the silkiest and longest lasting I have used. Best for high friction areas like thighs and groin. Two cons are the $7 price tag and hand application. NEXT PAGE▶
It briefly leaves a slight film on your fingertips. Just have to remember to wash your hands before trying to play with your touchscreen phone ;) 🌟🌟🌟🌟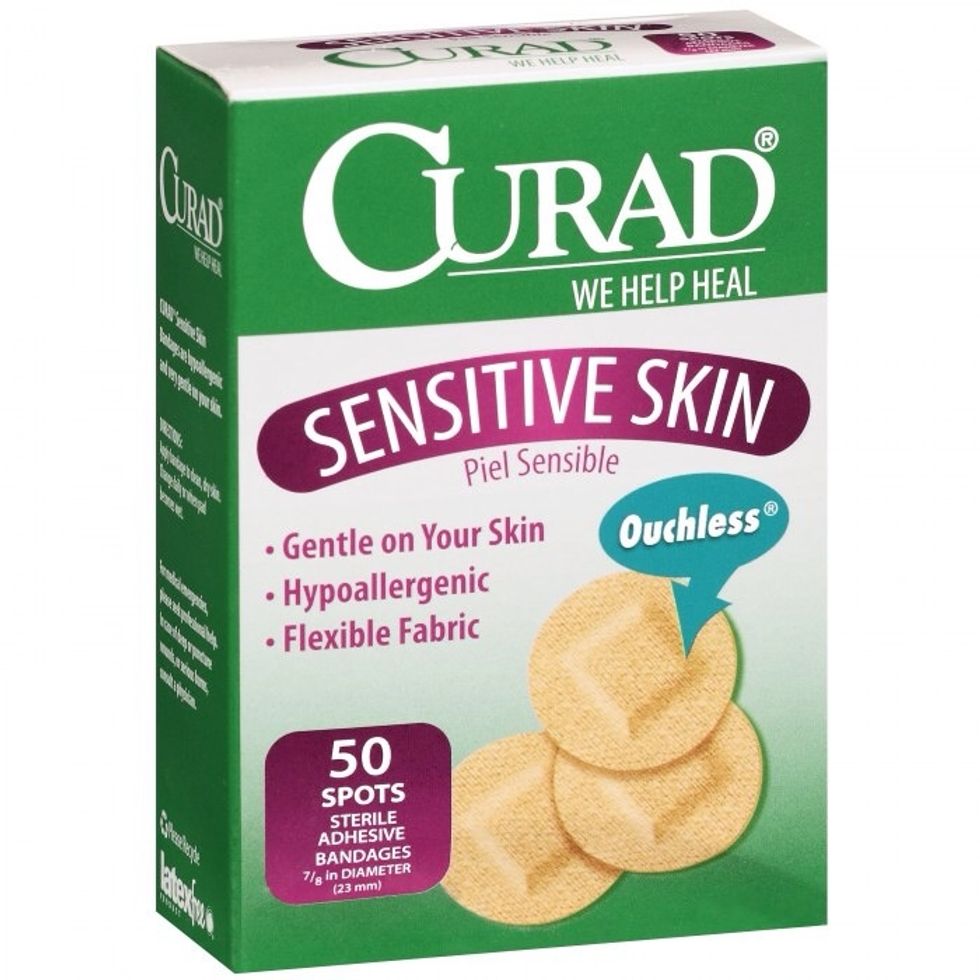 Next is what I consider to be the end all be all in absolute nipple protection. Curad® Spot bandages are the perfect nipple size. They move with your body when running and stay put even when sweating.
Even after 10 miles in 95 degrees, they weren't removed until later when I changed clothes. They are easy on the skin during removal and at less than $3 for a box of 50, the value is there. 🌟🌟🌟🌟🌟
I hope some of the products mentioned work for you! Don't let chafing determine your progress. You work too hard for every mile!
Lanacane™ Anti-Chafing Gel
Gold Bond® Friction Defense
Curad® Spot Bandages