Do your friends ever delete your apps? Well this trick will keep that from happening.
4
Go to "settings".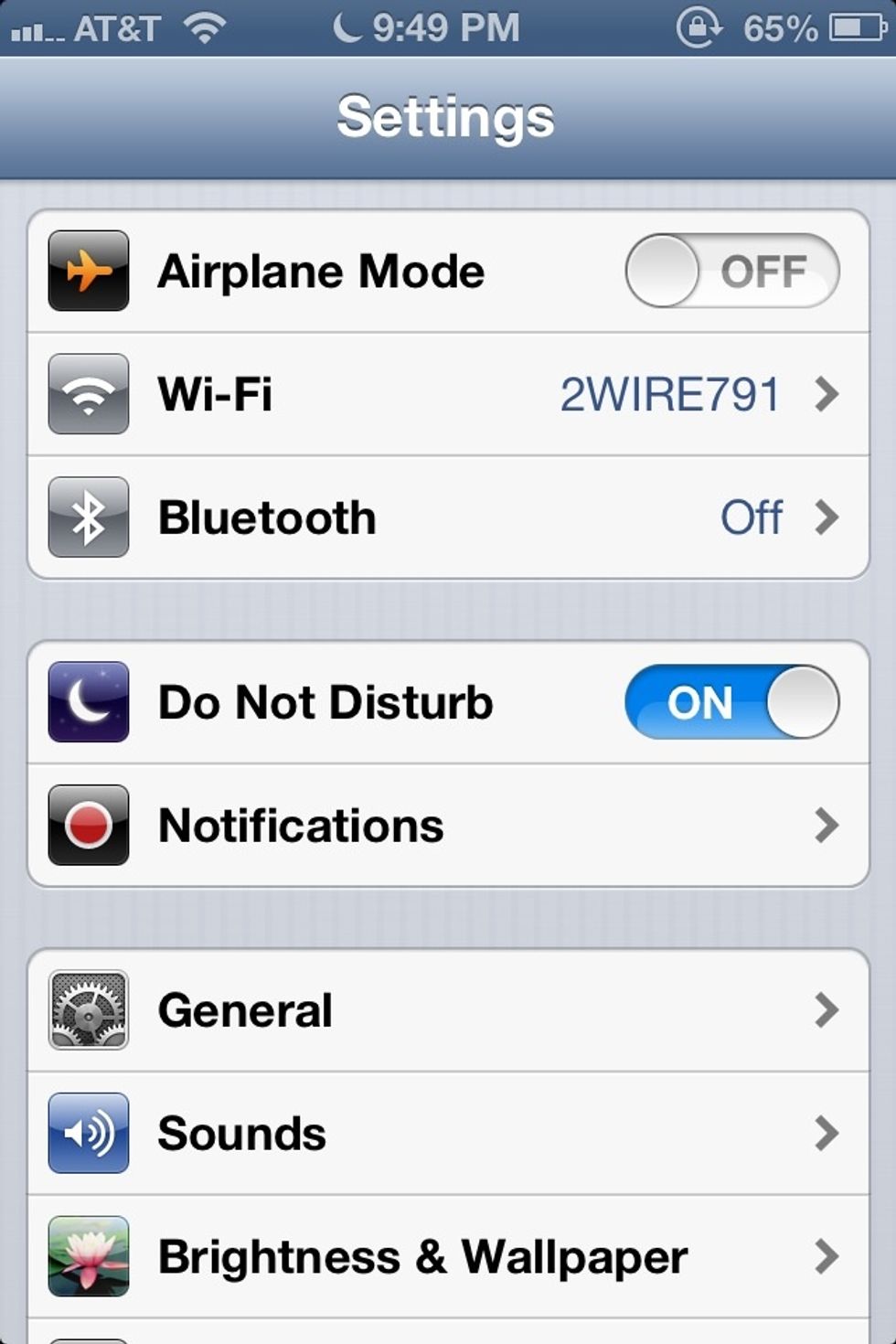 Once in settings, tap on "general".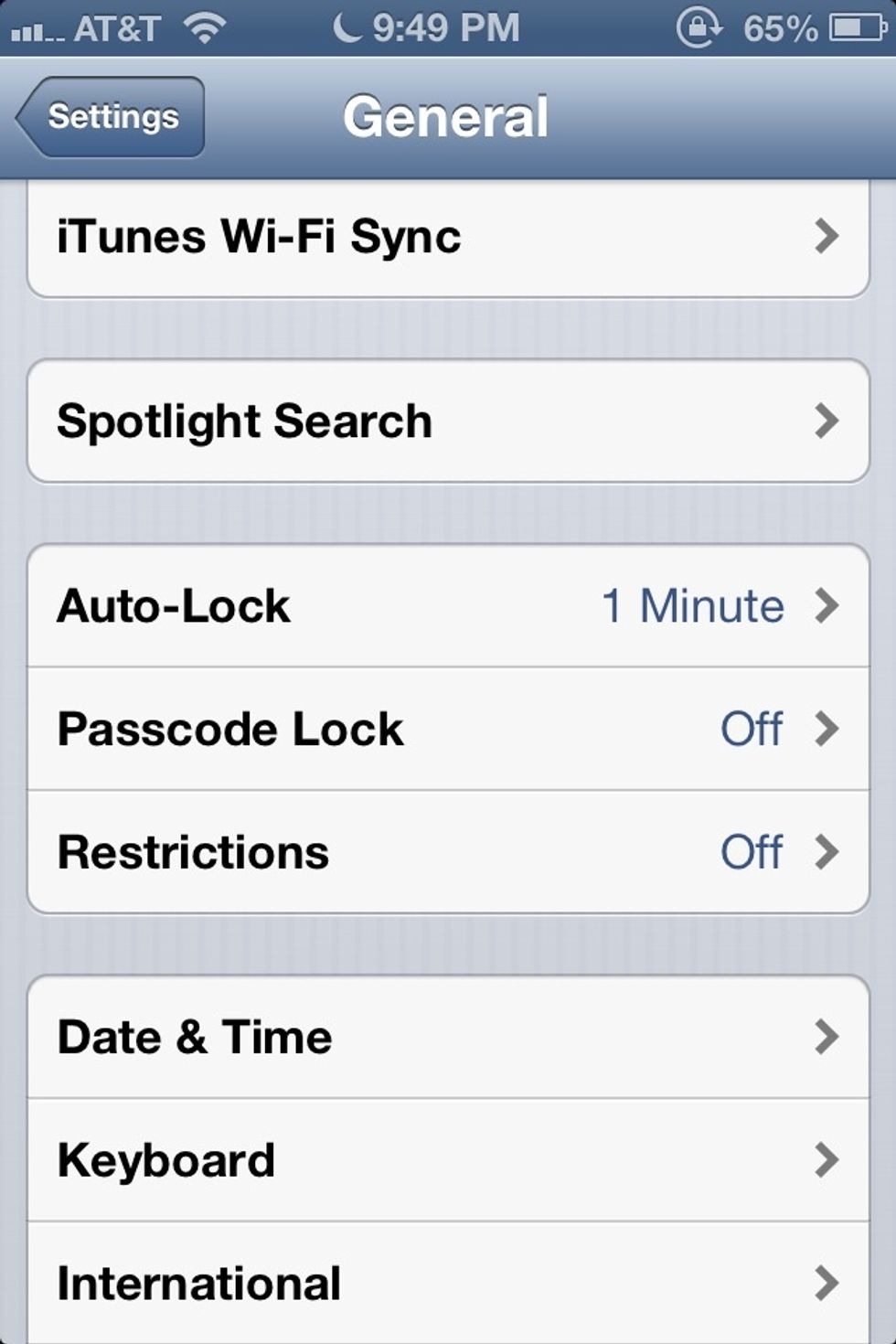 Once in general, tap on "restrictions".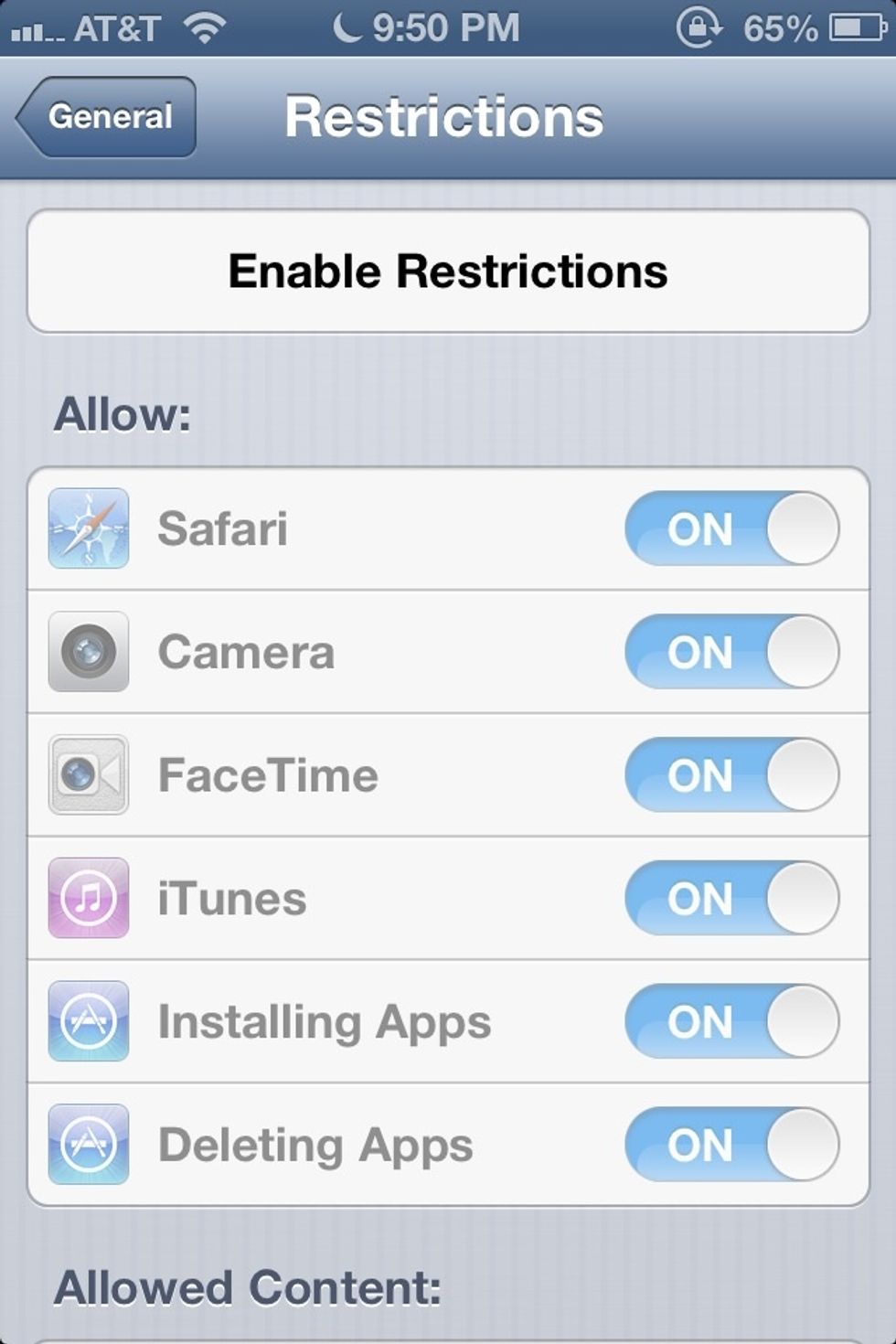 In restrictions, press "enable restrictions" and enter a password.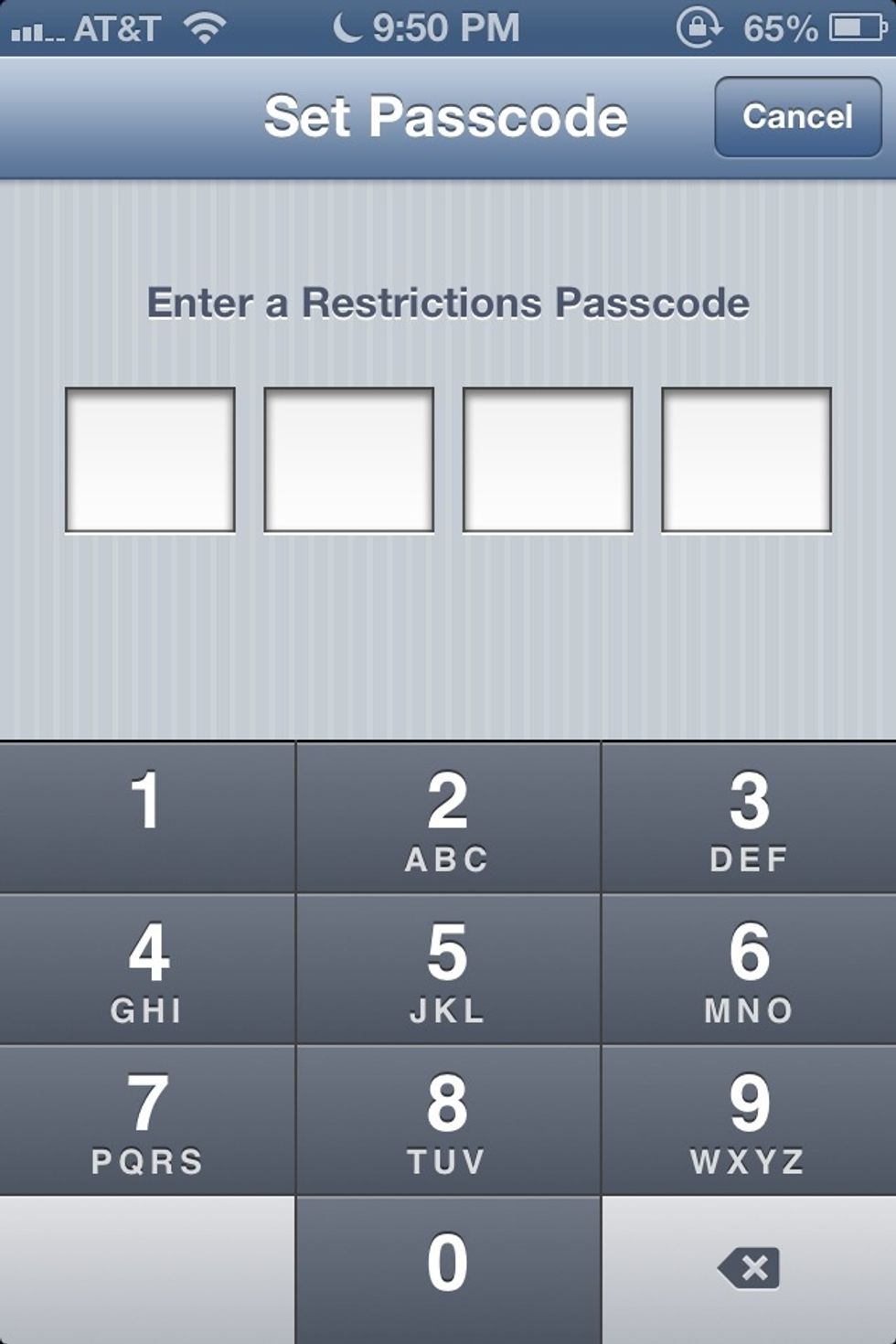 You can only do a 4 digit # or 4 letter word for the password.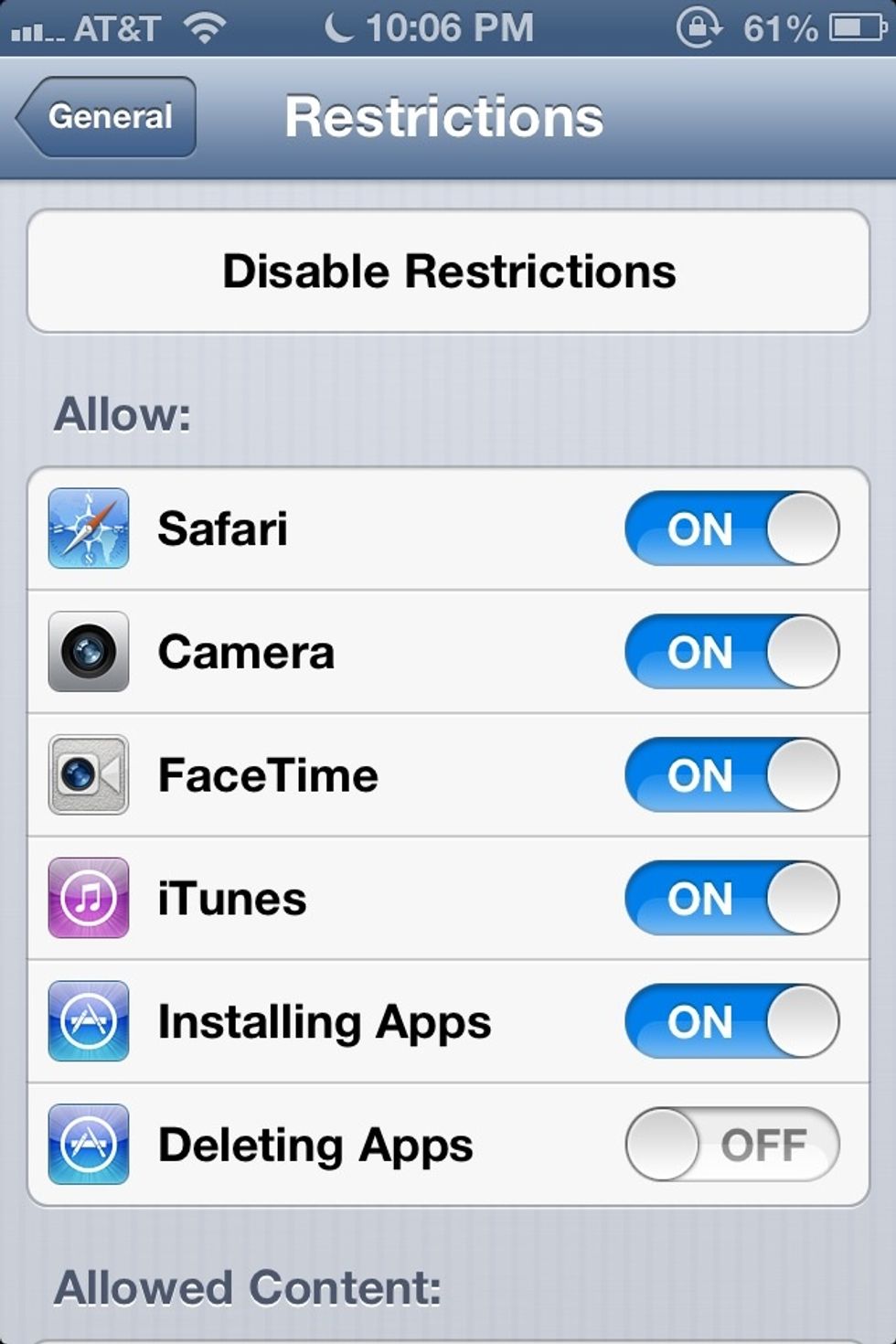 Then toggle "deleting apps" off, and now your done your apps are now safe from your friends.