Protect & Charge Your Gadgets on the Go
16
We have multiple gadgets whenever we go on holiday, they all need electricity to charge their batteries and most of them come with separate cables and chargers - which creates a real mess.
Simple thought: Put it all in a box, wire it to a portable battery and you have created order & charging on the go. So here is what I did and afterwards I'll guide you through how it is done.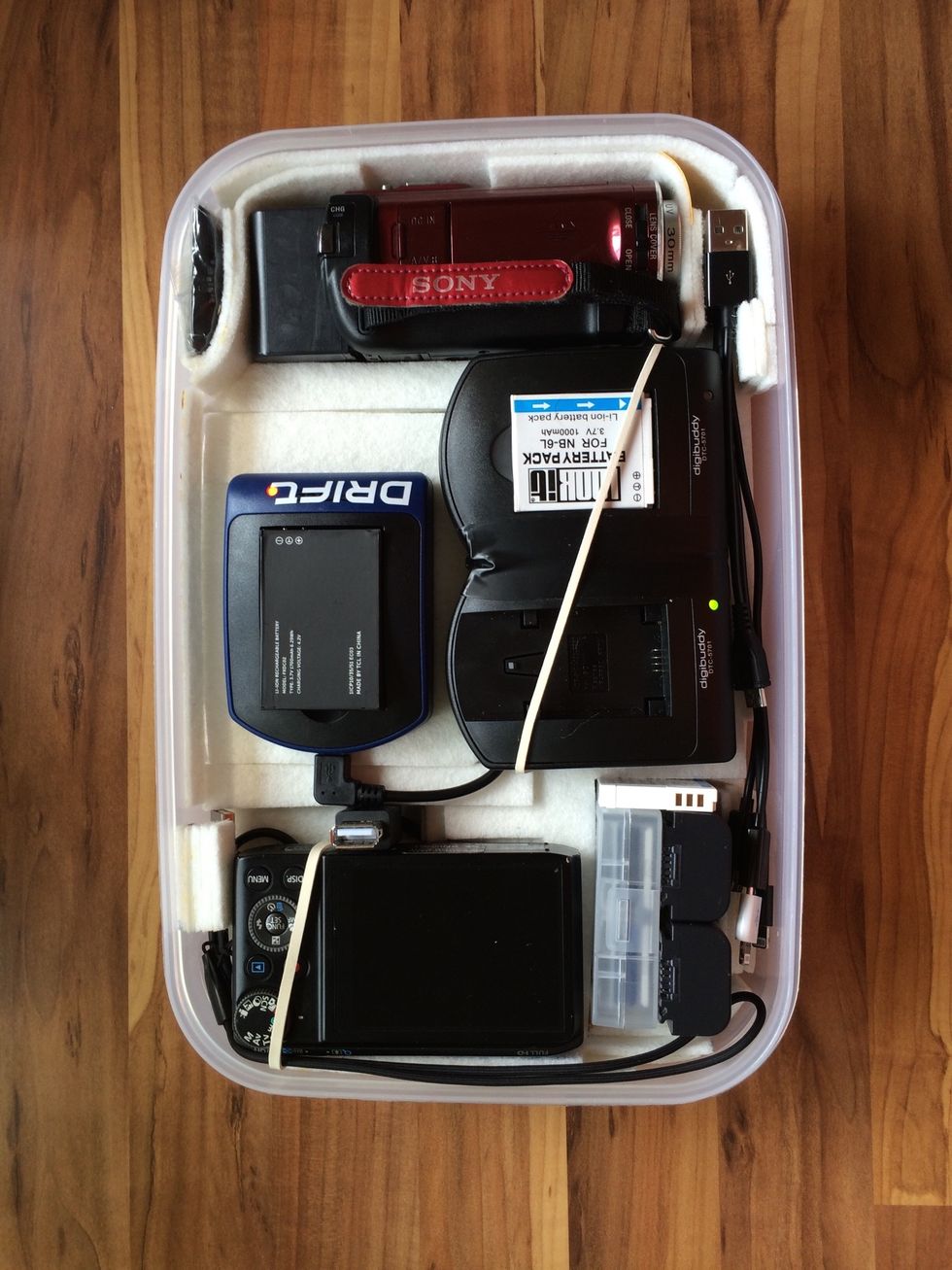 This is the box after, housing my photo & video cameras, chargers for them and my Drift Ghost-S action cam, 3 batteries per device, a spare USB-port and a 12Ah USB battery below for charging on the go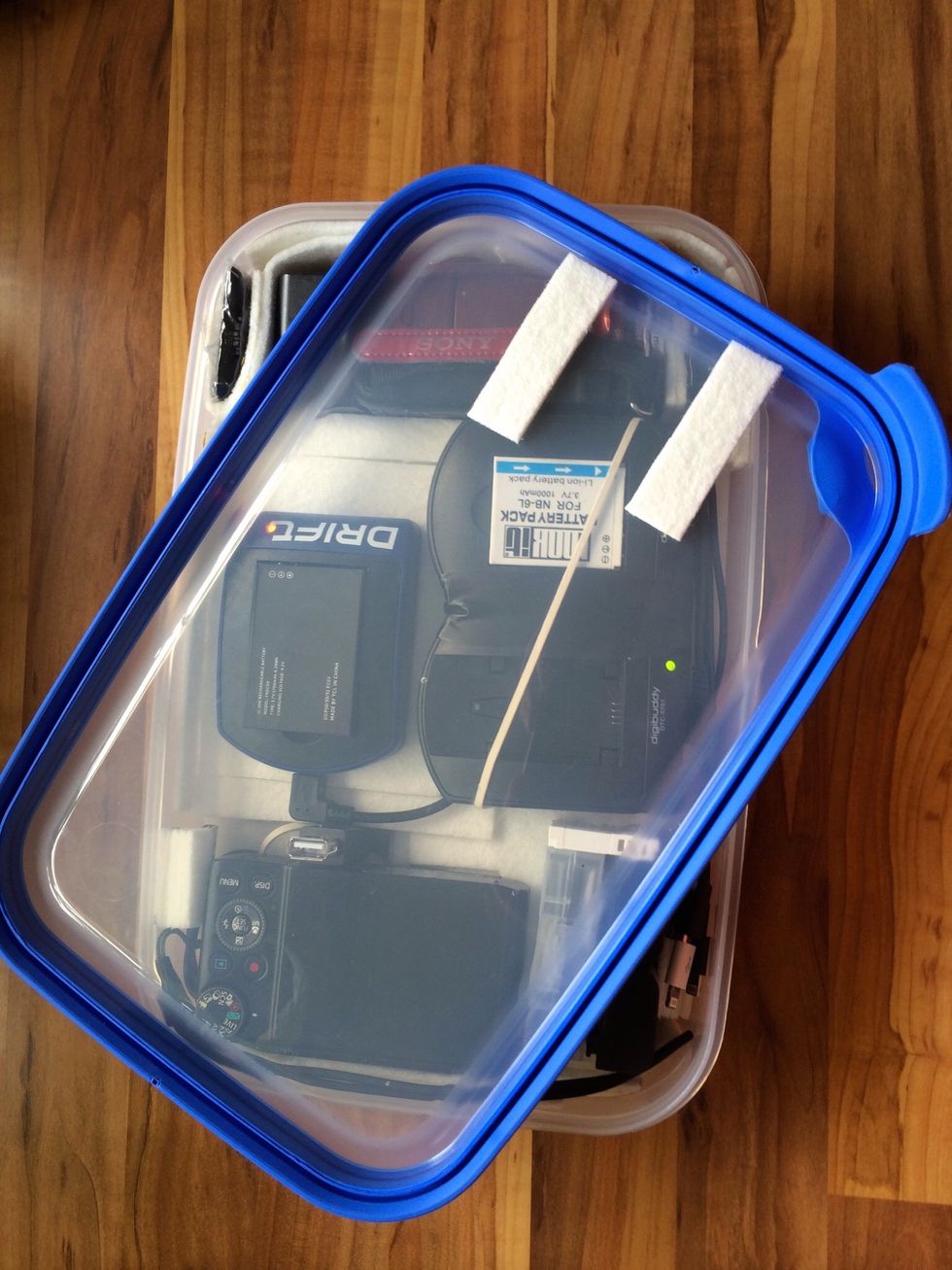 The box came with a rubberized lid.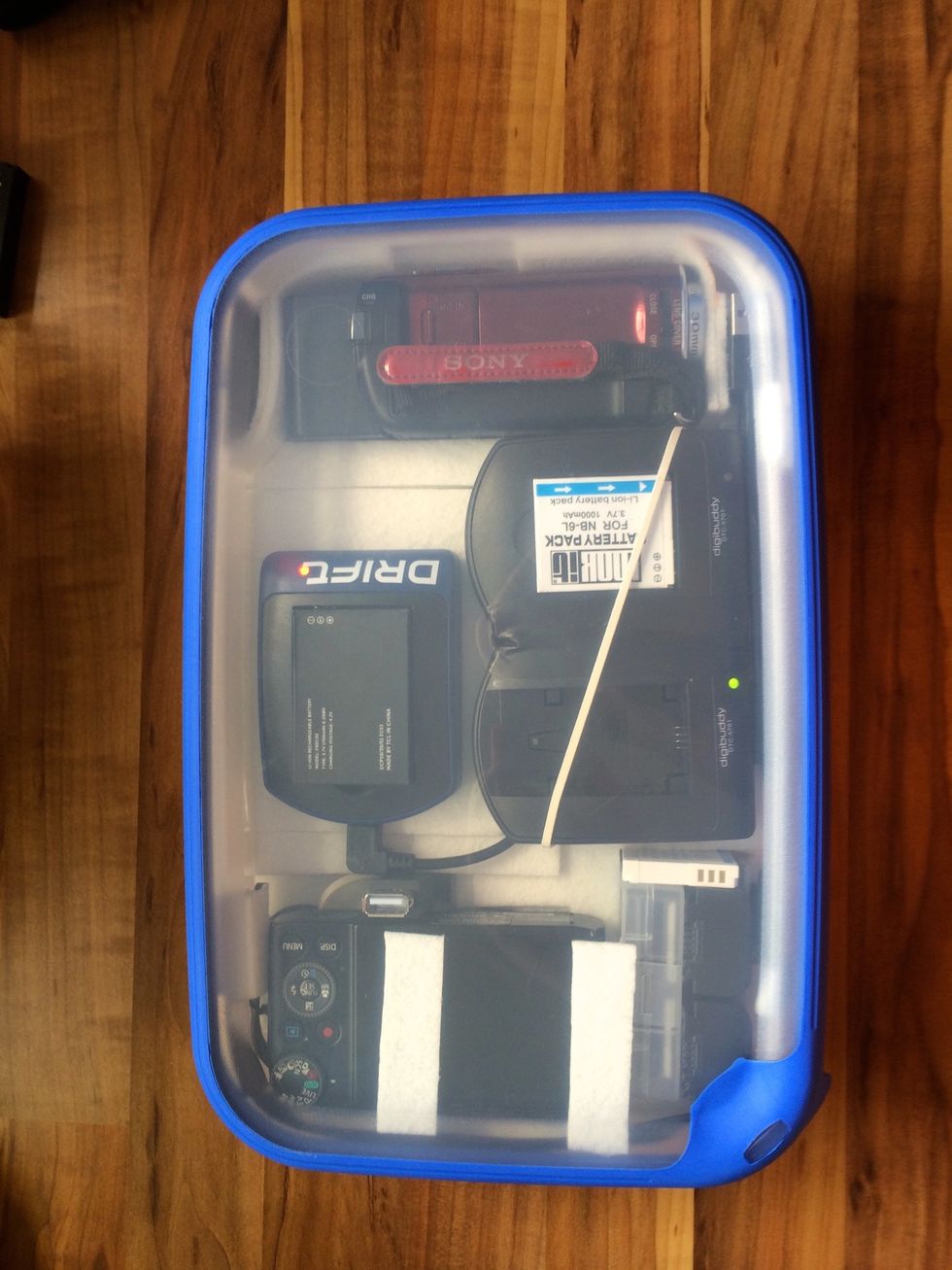 By putting it on, all your gadget will be safe from rain, spilled drinks, dust or any other thing that might harm it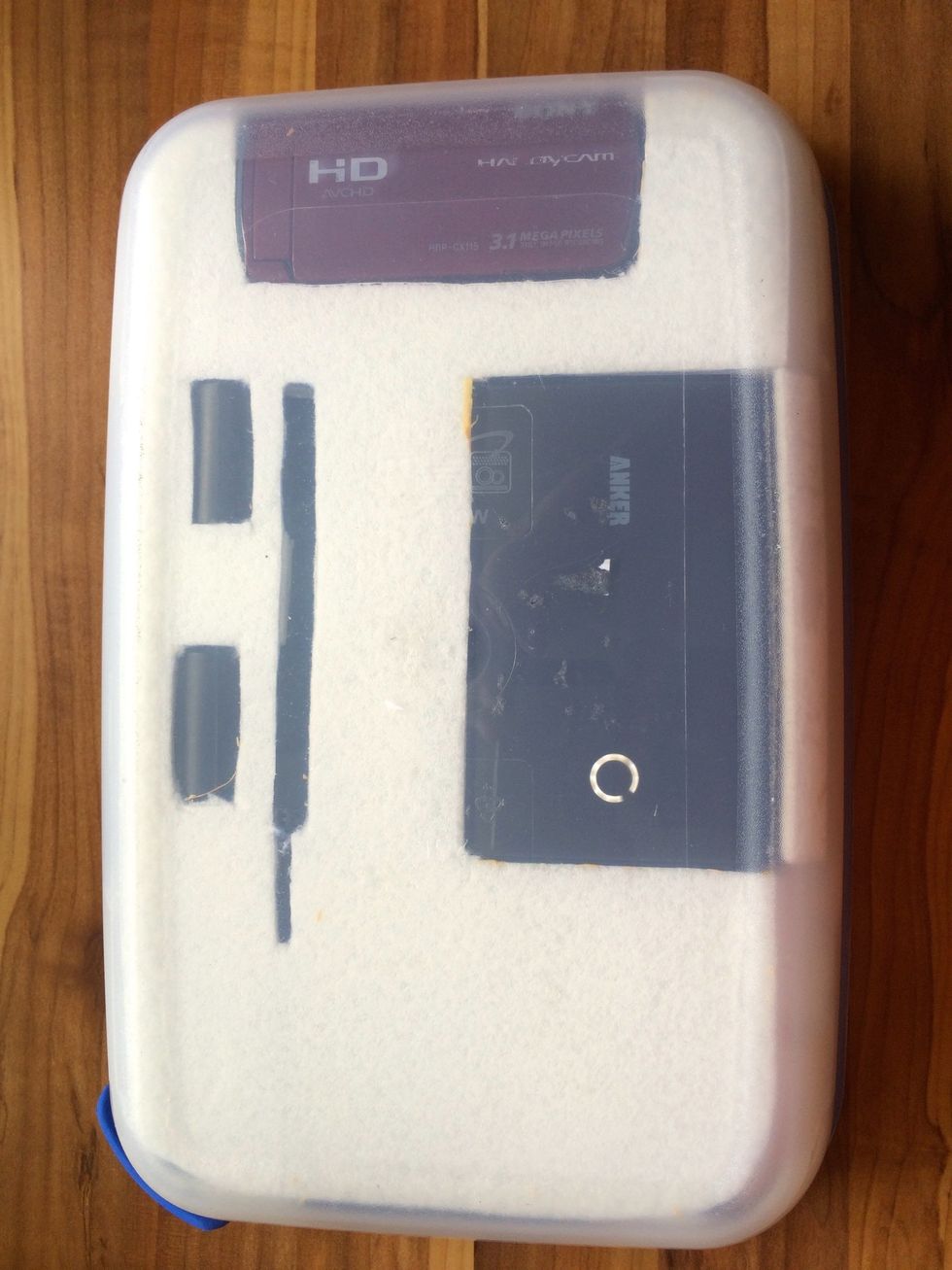 A battery is mounted on the bottom of the case to charge everything on the go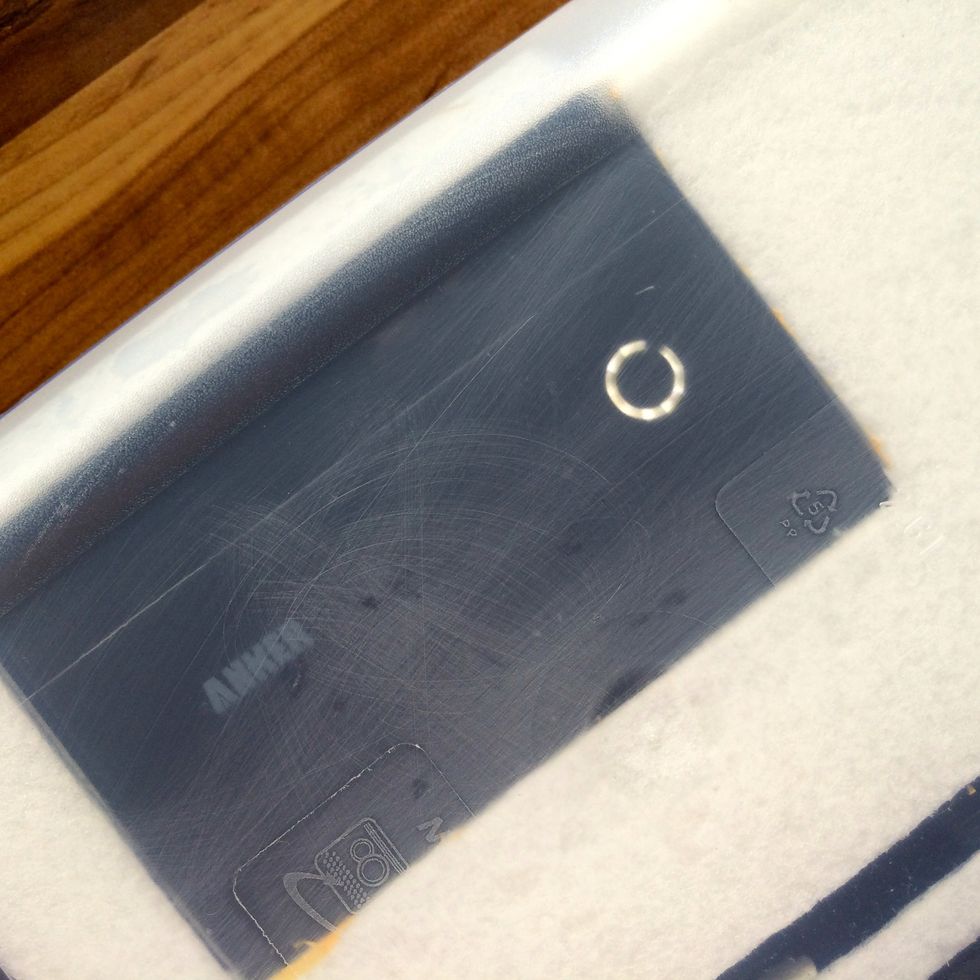 The indicator shows you how much charge is left. The battery doesn't need to be accessible since it activates by shaking.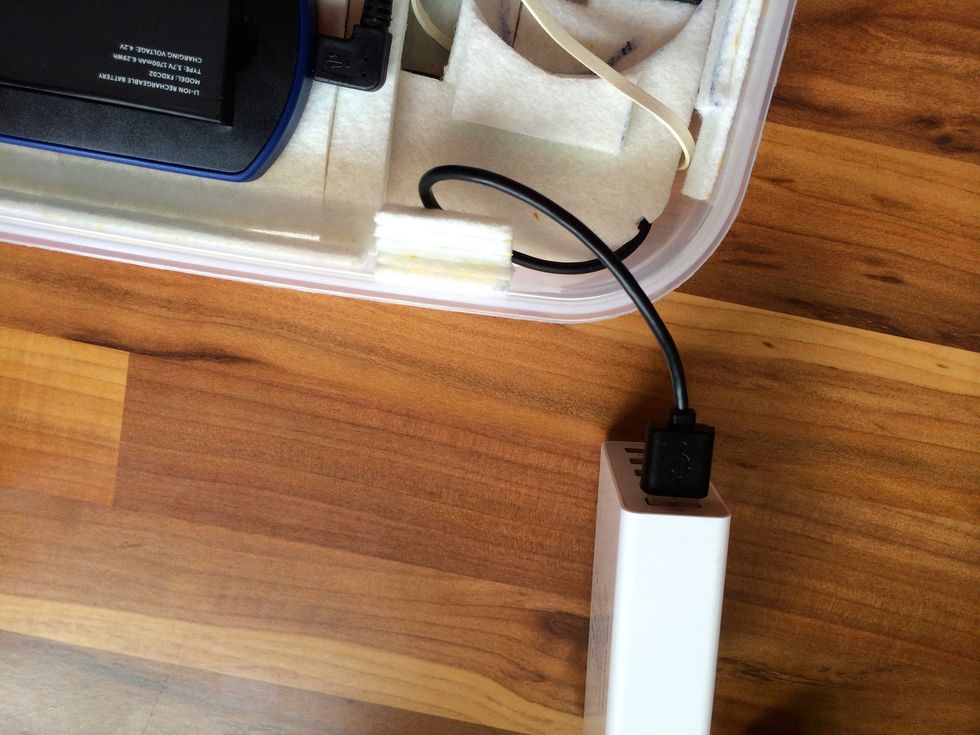 A hidden USB cable can be used to recharge the portable battery without removing it from the box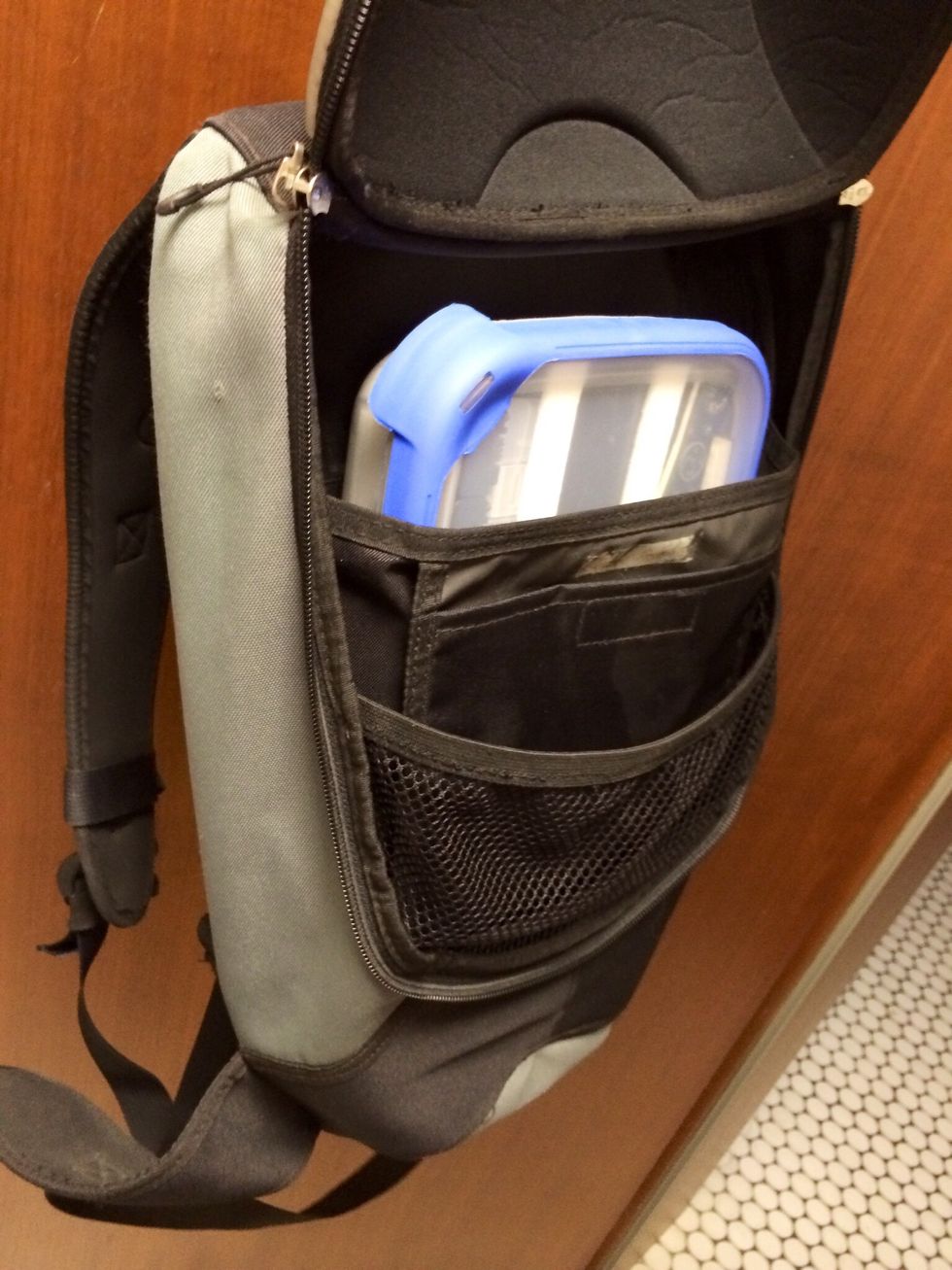 Put it in a backpack for hiking or cycling.
Airport security checks get a lot easier since you have to take out everything that contains a battery. Simply take out the box instead of rummaging around your hand luggage...
My main use is for riding my bike on holiday. The box fits well in my tank bag withy rain gear below. So everything I need while riding in one place.
Now you know what you can do, here is how to do it:
Get a box that suits your needs. An 8x12 inches box was perfect for me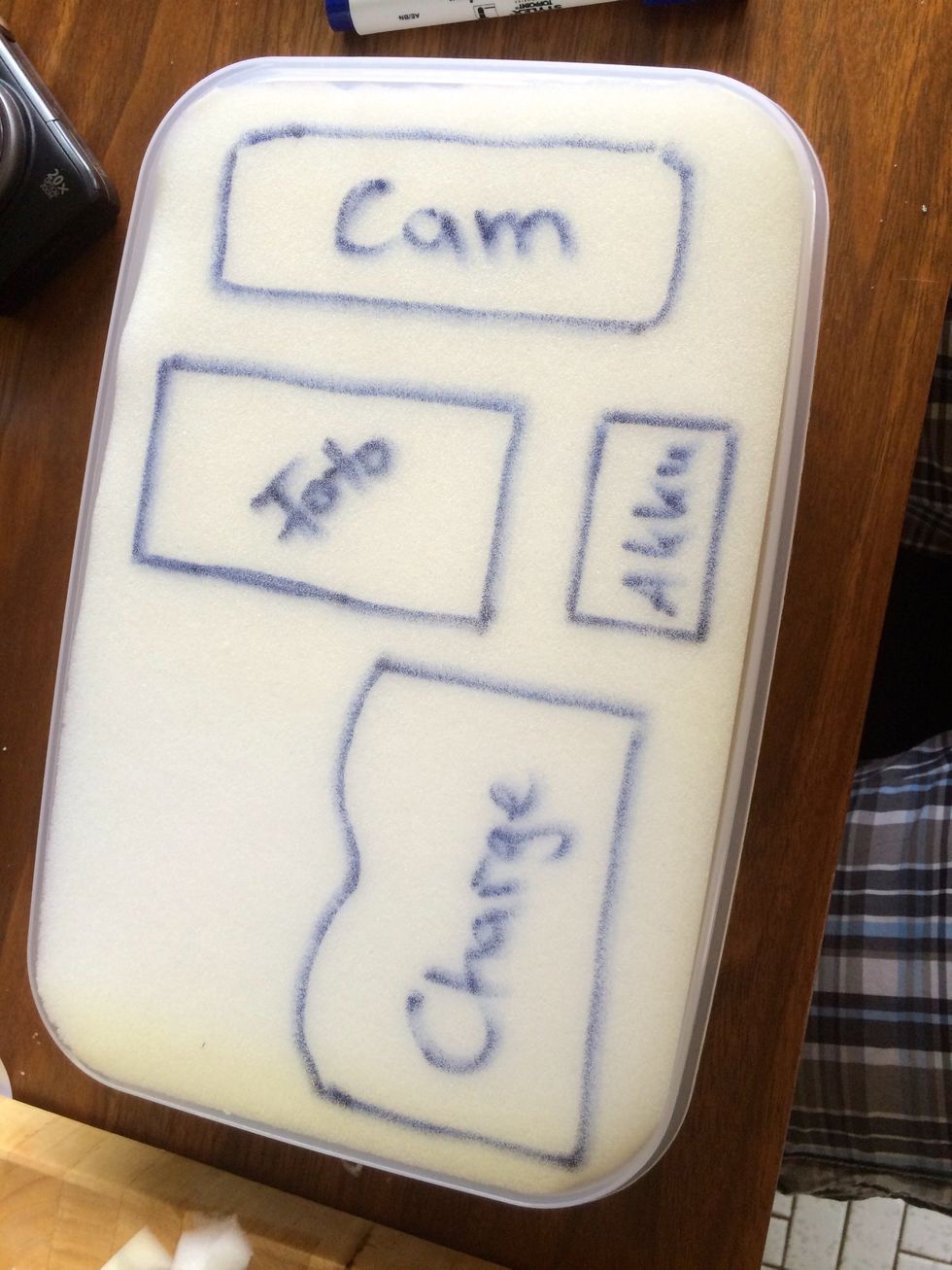 Foam may seem nice for an inlet...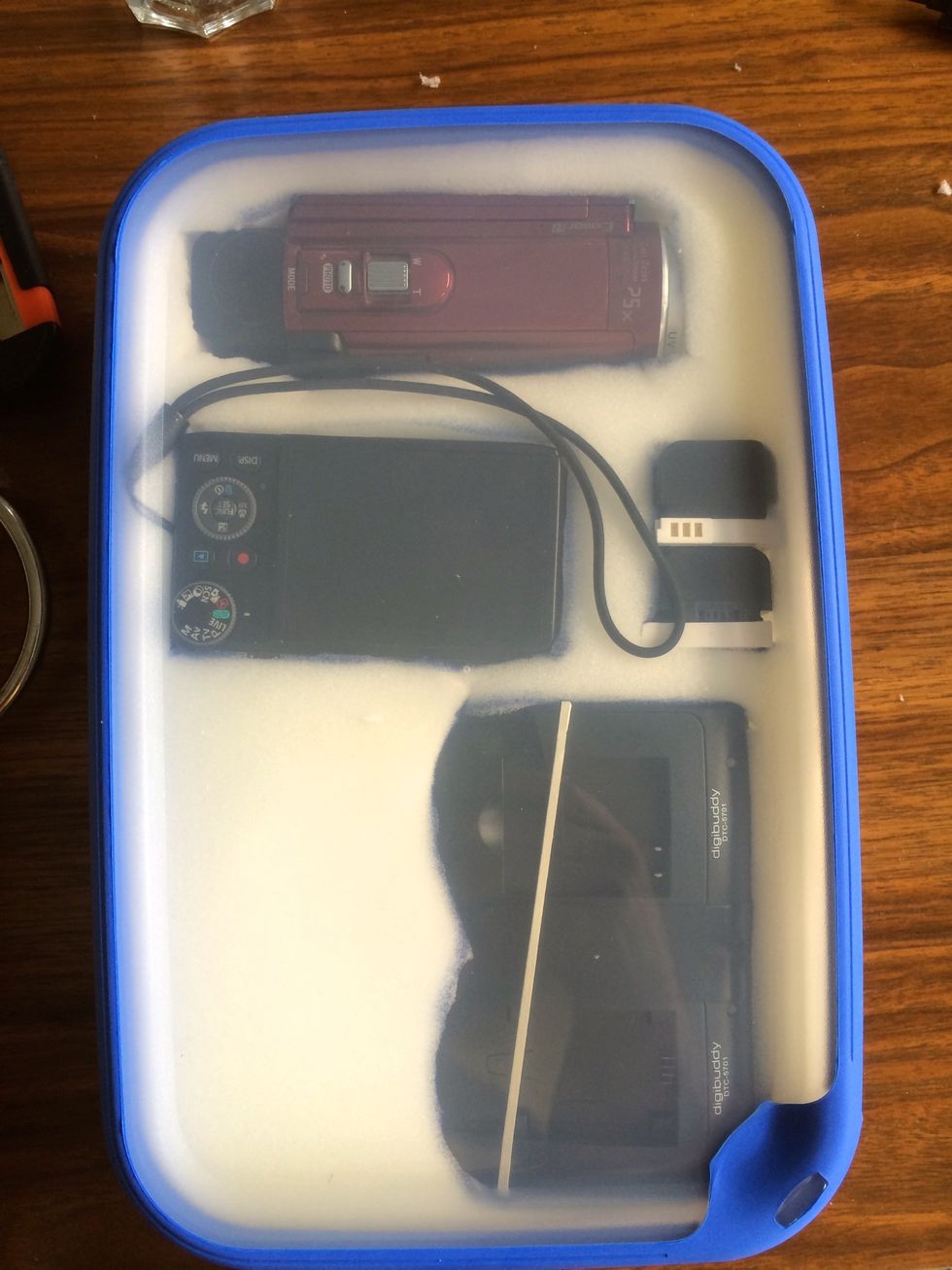 ...but cutting foam isn't precise and small pieces of foam will always stick to the lenses of your cameras or get stuck in USB-ports.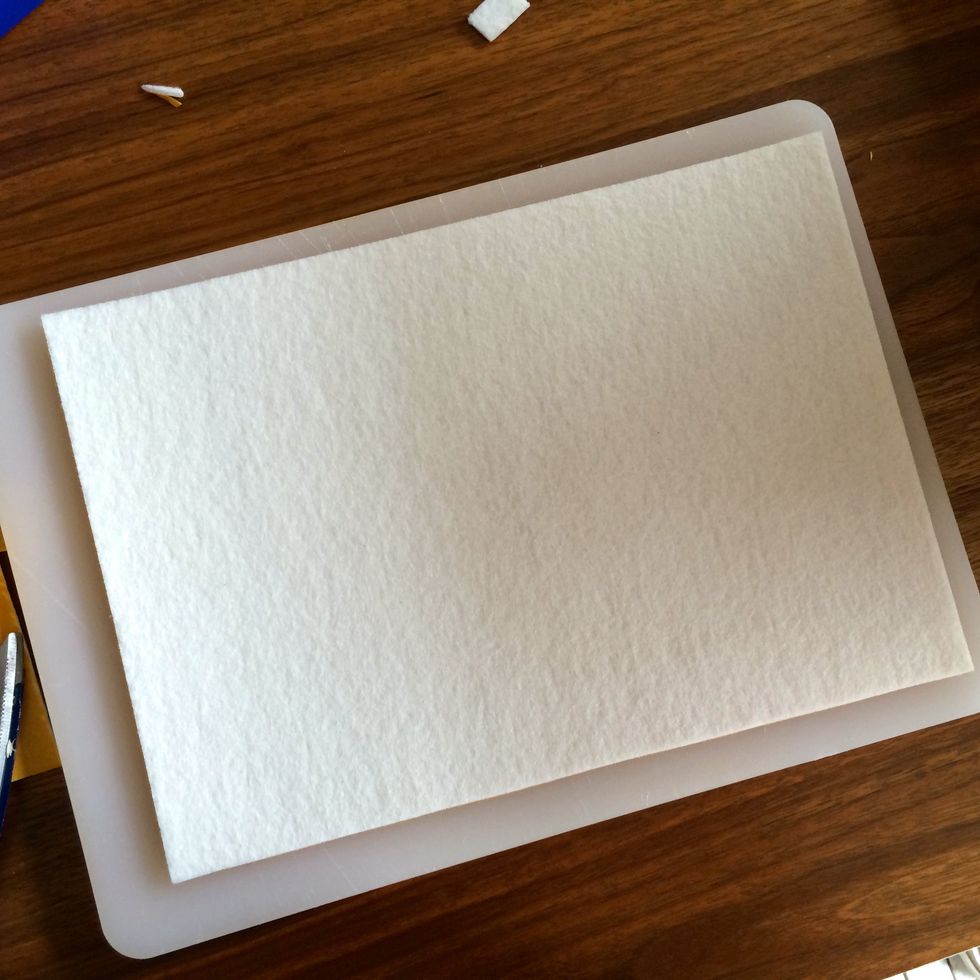 The pieces of adhesive felt I ordered from eBay were the same size as the box, you can get them in custom sizes and colors as well.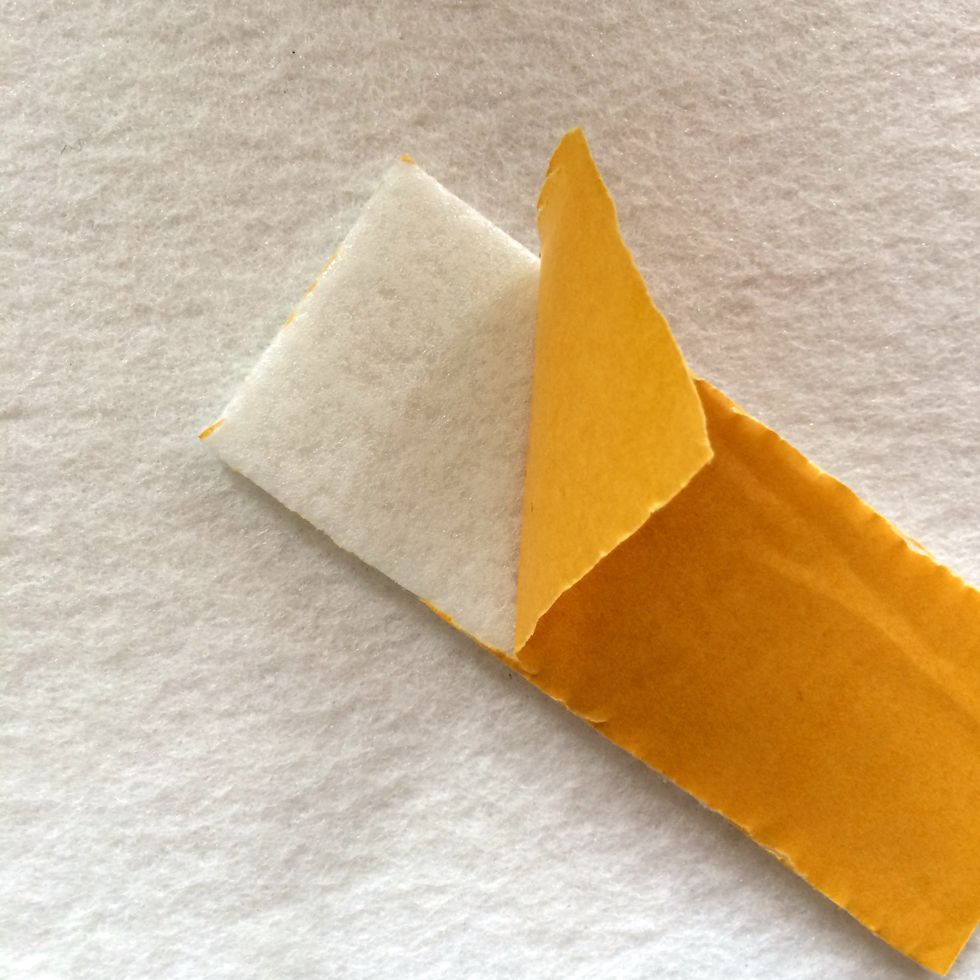 Better idea: Adhesive felt.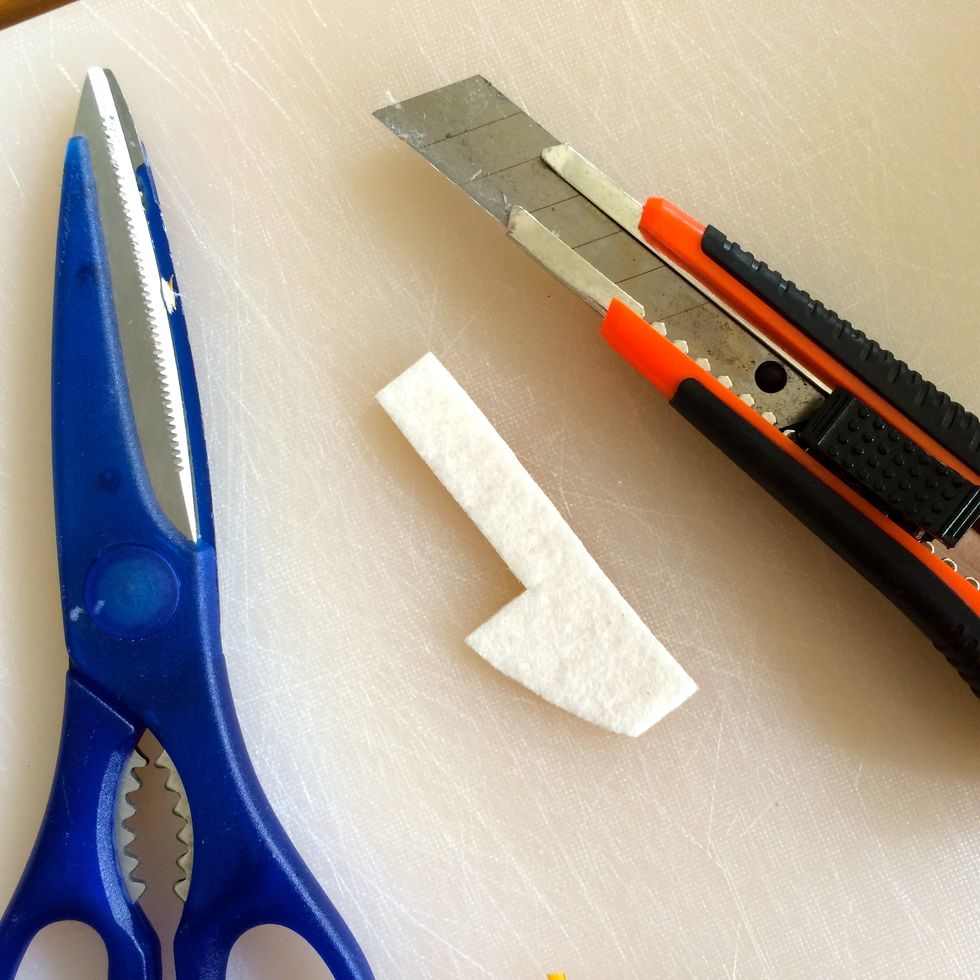 Adhesive felt is easy to cut using scissors and a carpet knife.be careful with the carpet knife, it will cut flesh as easily as felt.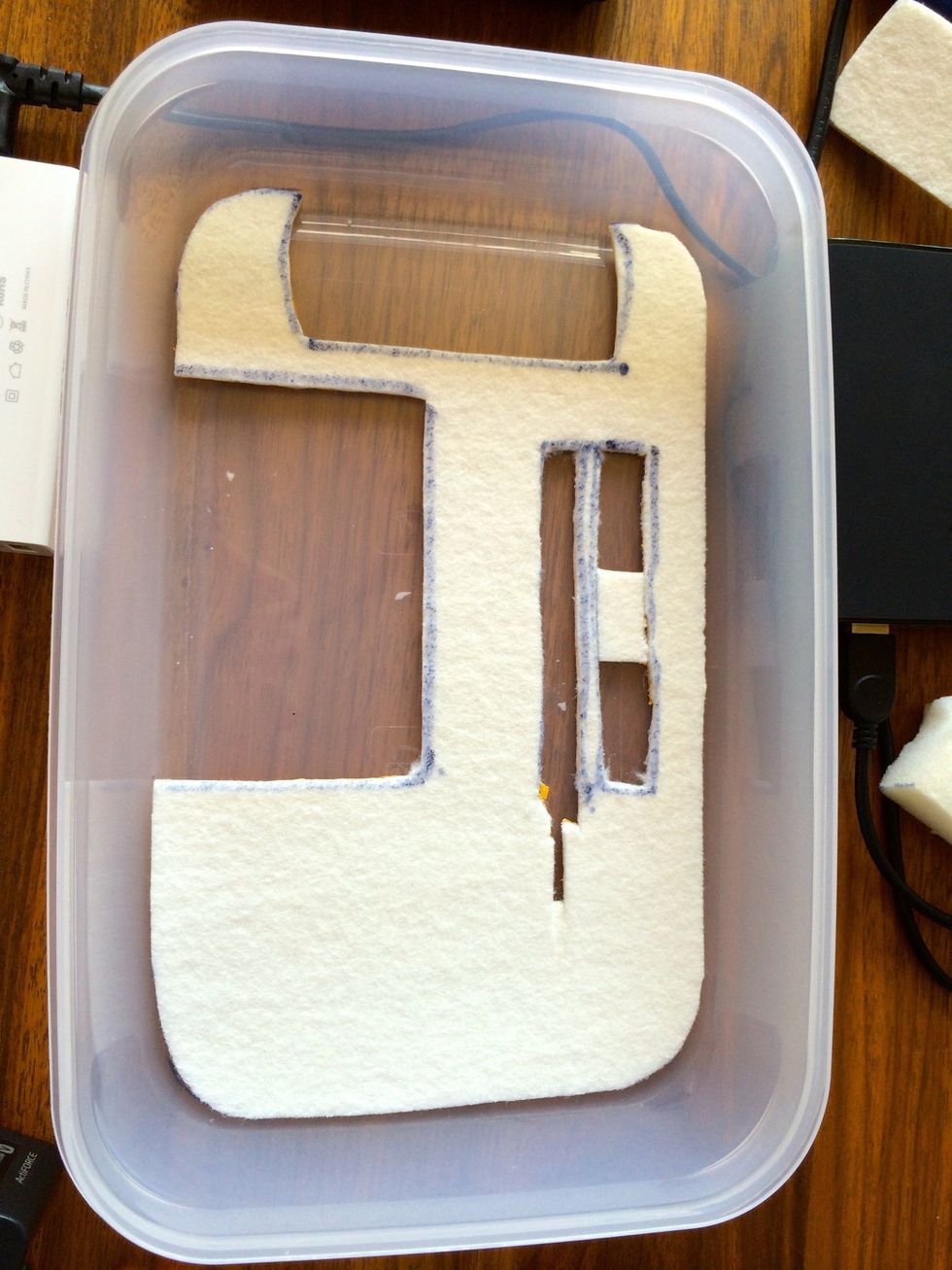 First layer done (top: video camera / left: battery / right: back of the chargers). As you see, you can simply lay out your gadgets, use a marker to draw them on the felt and then cut it out.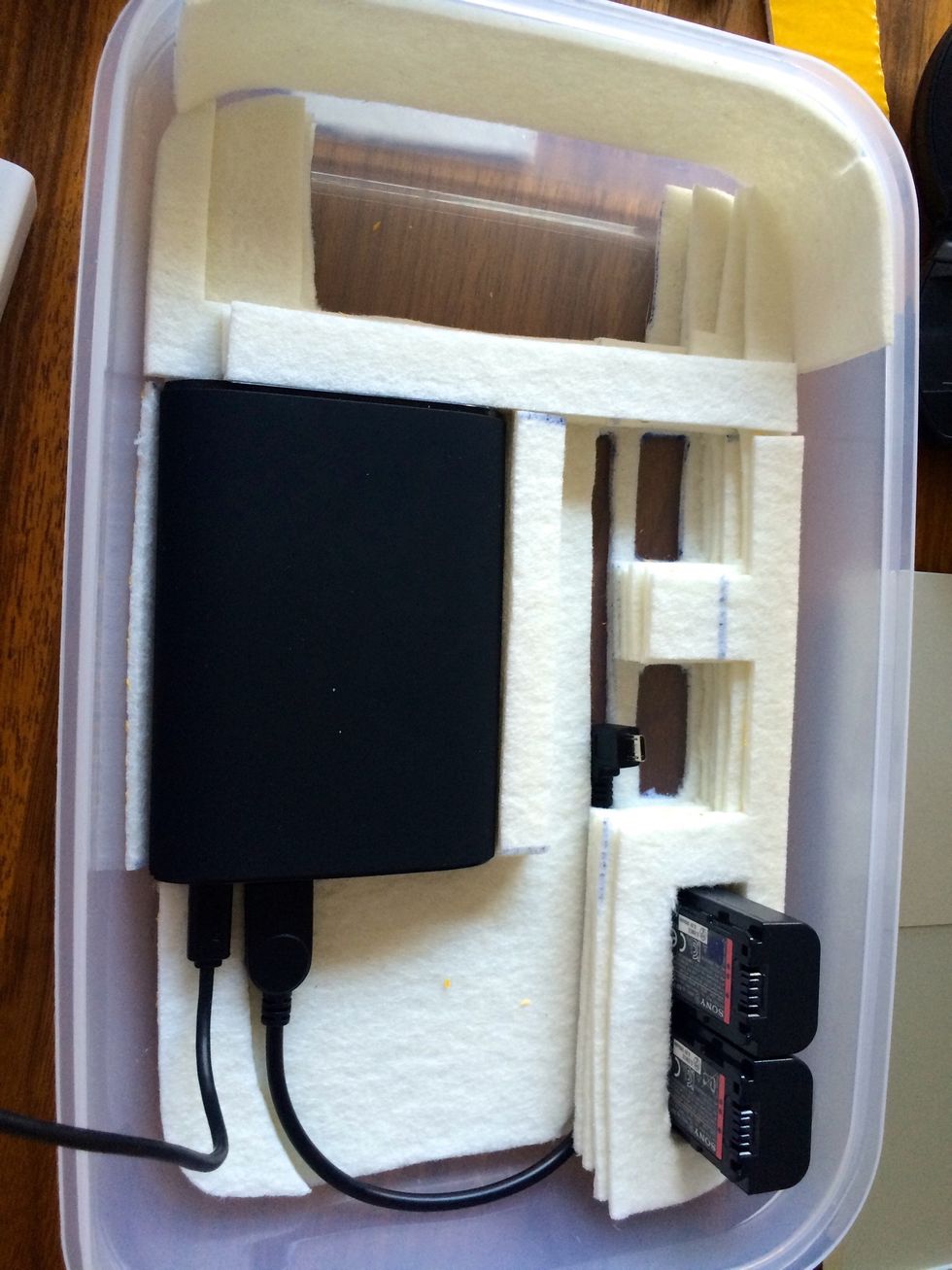 Go on and add more layers of felt.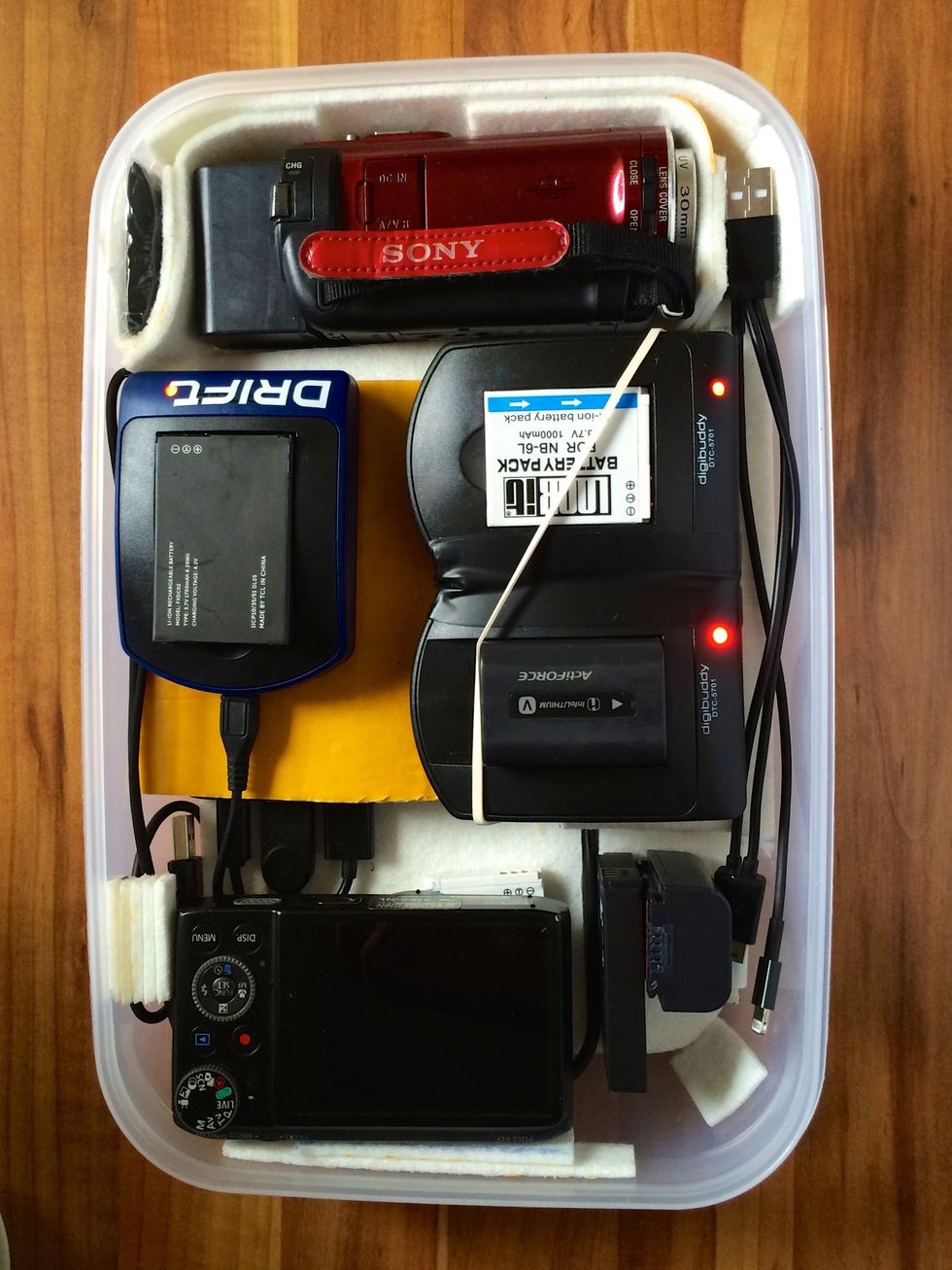 You'll need to be creative and plan throughout the process to fit everything neatly.
Some more layers, carefully cut out fitting your gadgets and you're done.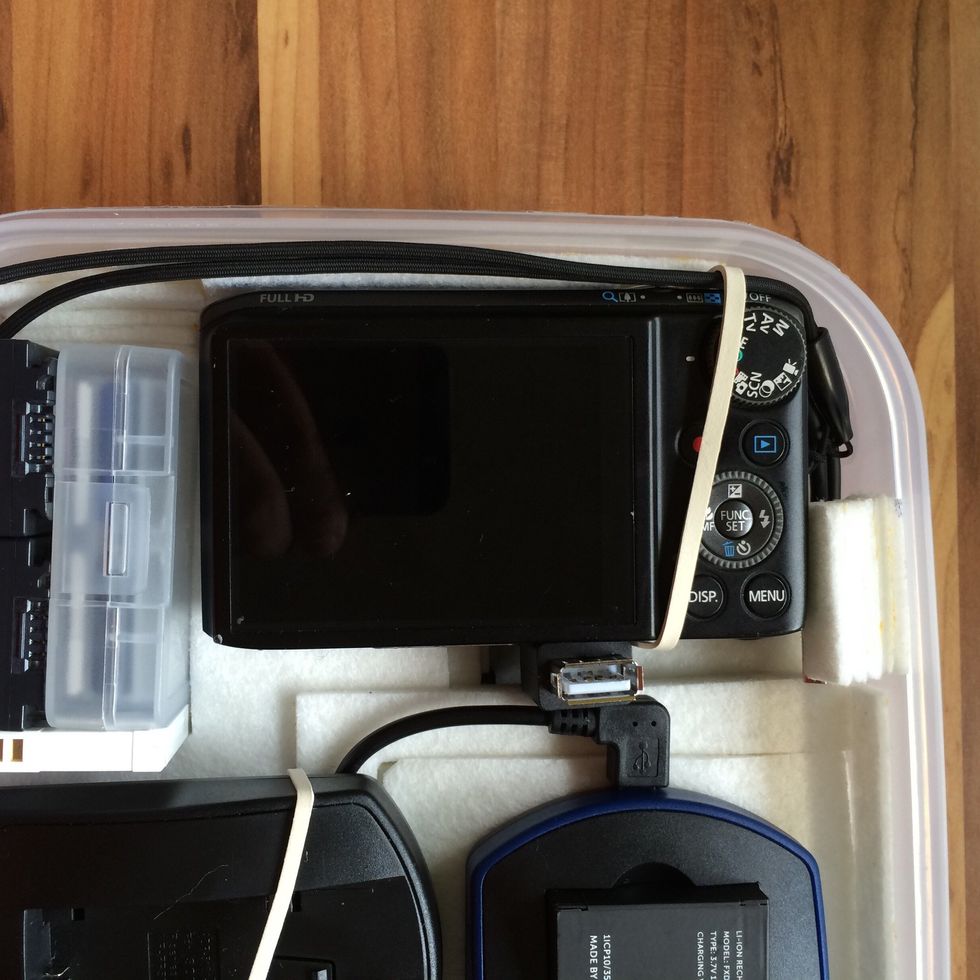 Whenever you have a gadget that is still a little loose, you can fix it with a small rubber band. This one I added so the camera doesn't move when the lid is off.
Another good use for a rubber band is to secure batteries while charging them on the go.
Here are some more details, that might inspire your own box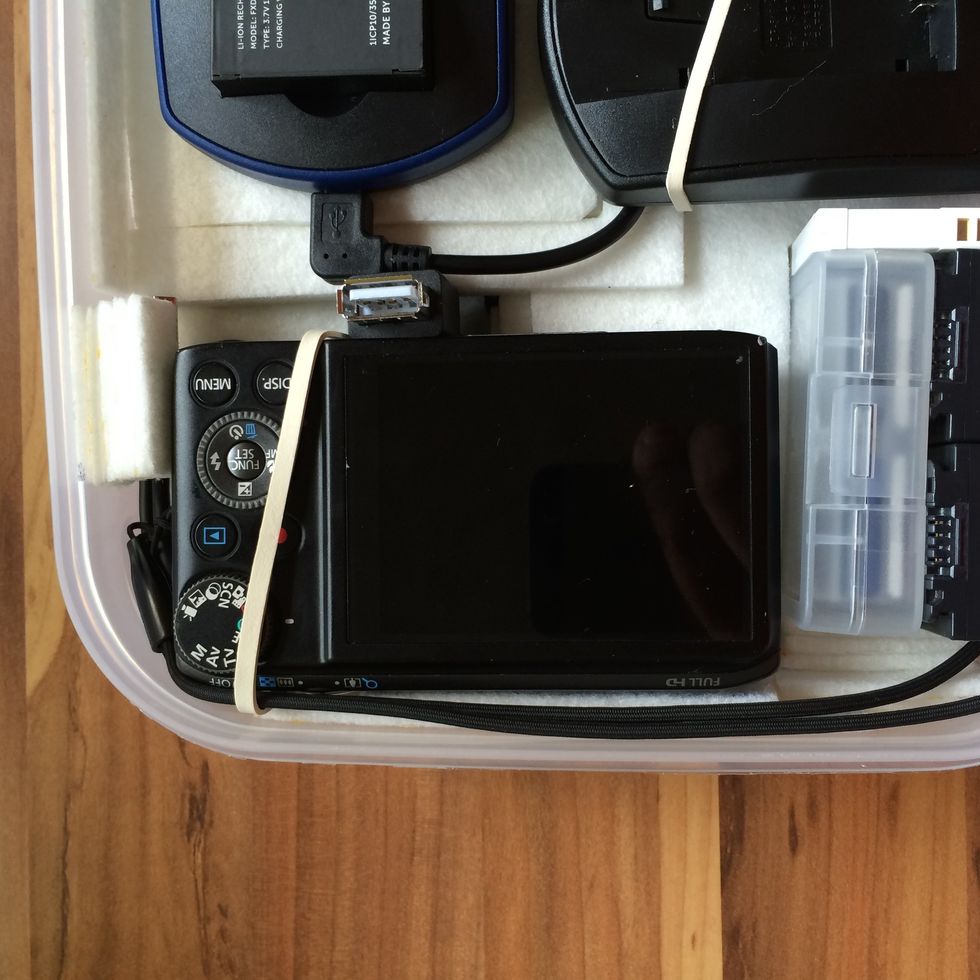 On the bottom there is the photo camera. The felt prevents scratches. You'll also notice the extra USB-port in case any other USB device needs charge along the ride.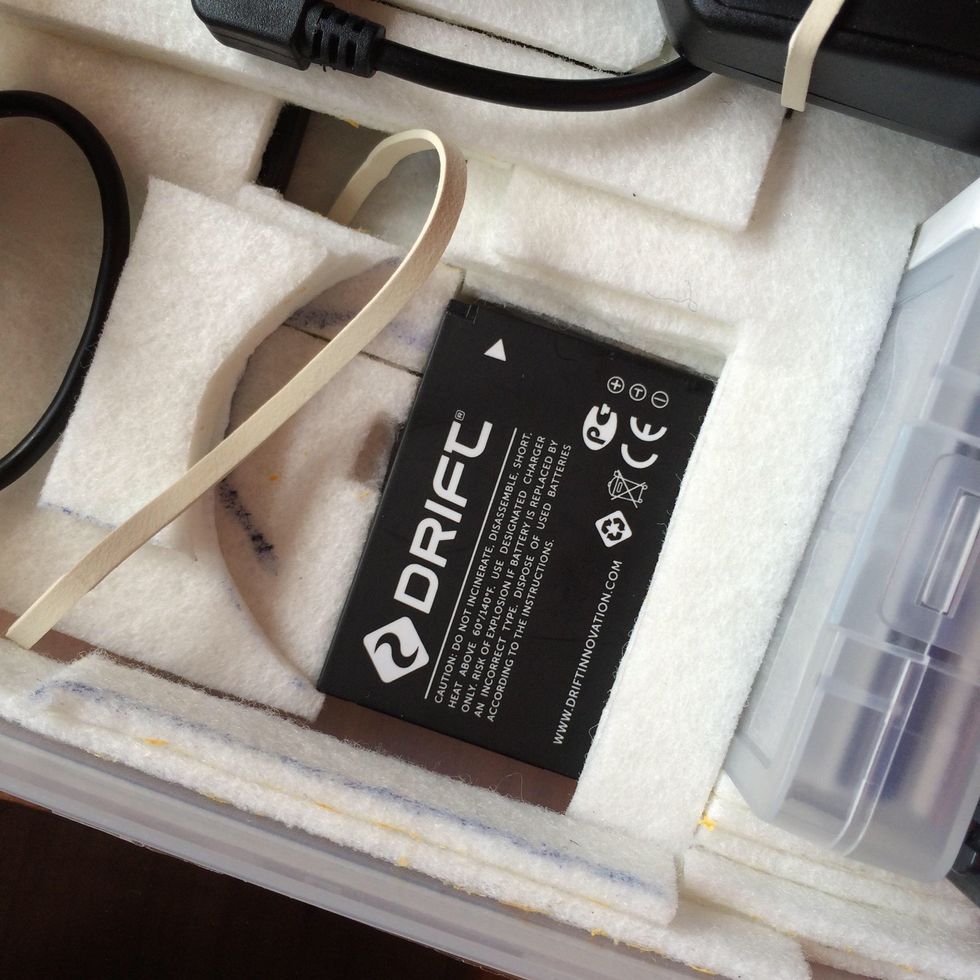 Below the photo camera, you'll find one more battery for the Drift.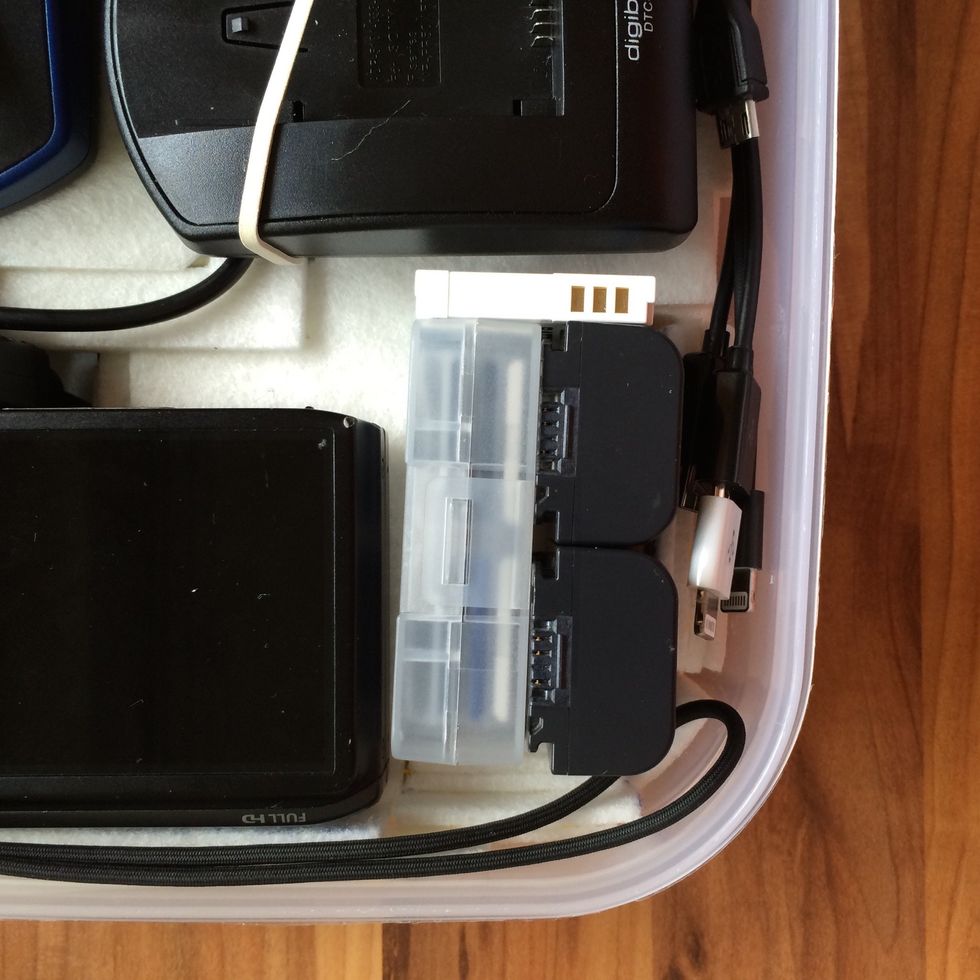 Next to the photo camera, there is a box for 8 SD/MicroSD-Cards, 2 video camera batteries and one photo camera battery. You'll also notice that on the side, there was room for spare charging cables.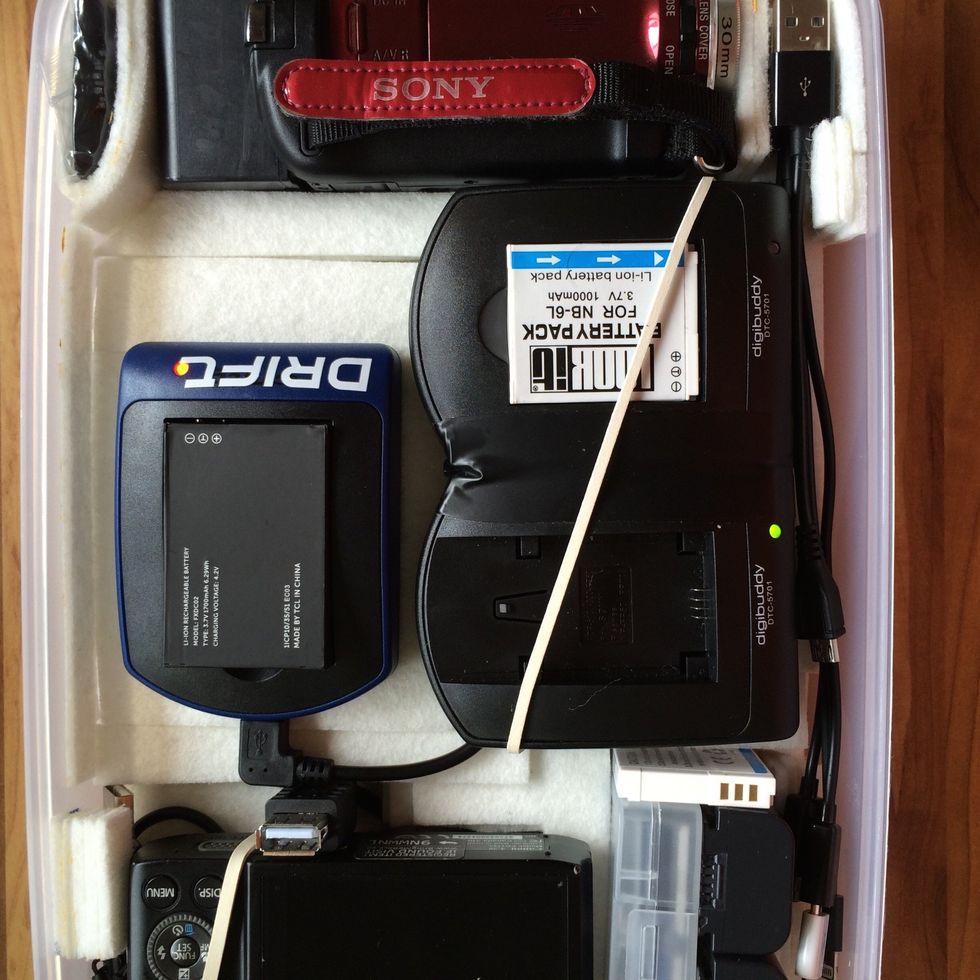 Three chargers are in the center of the box. The top one is for my drift action cam, the others are for the video and photo camera
Below the Drift charger you'll find the battery. It can be easily removed.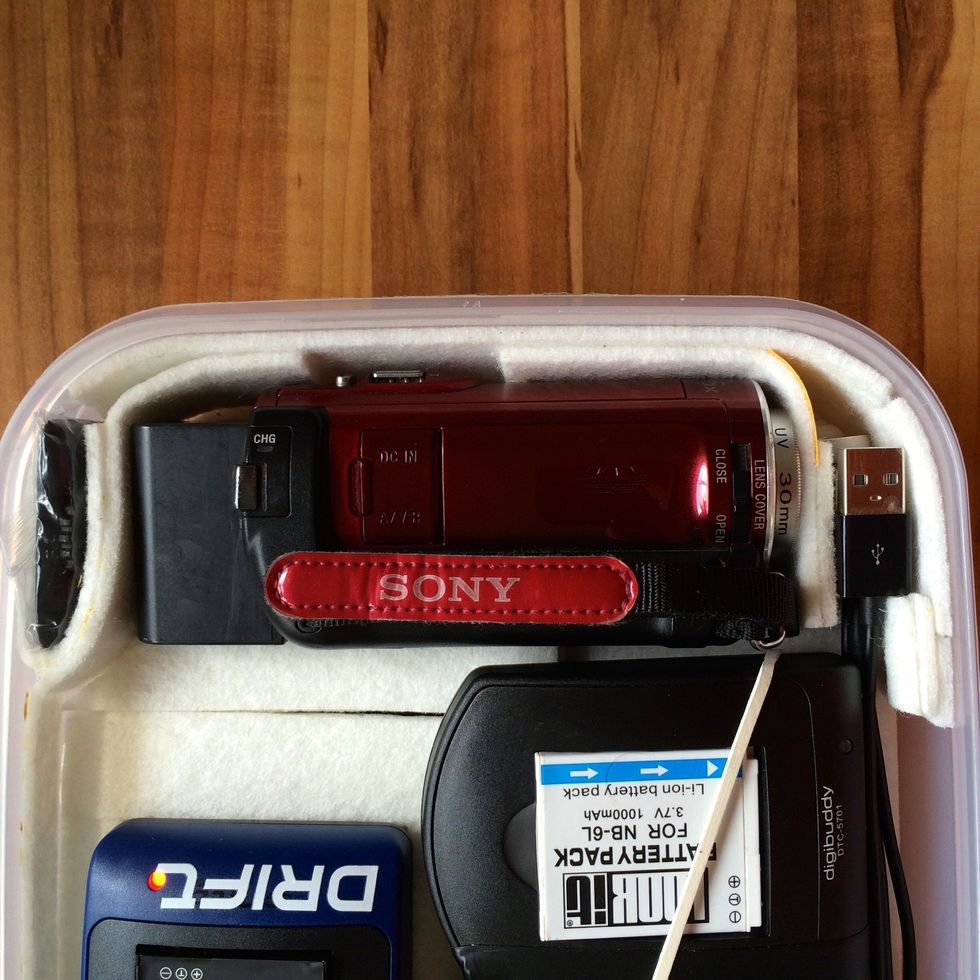 The video camera was also put in the case with enough space to have the large 2000mAh battery attached.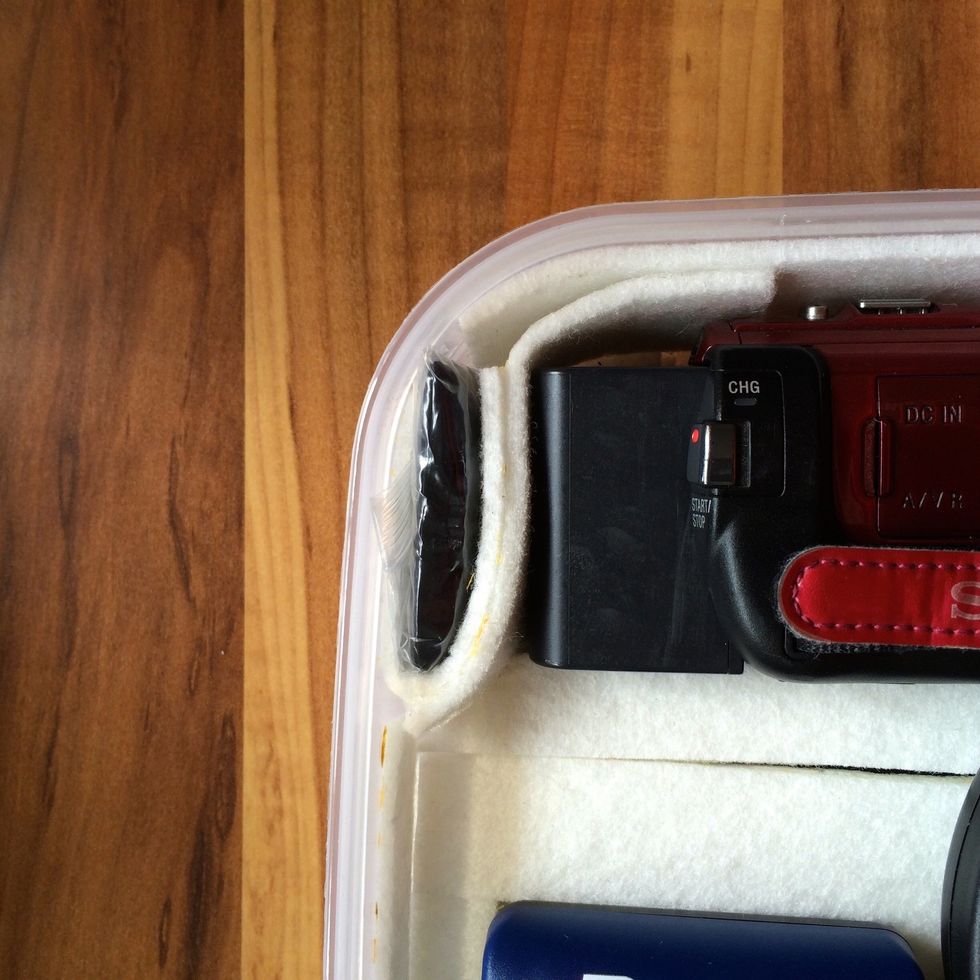 That small black thing is an alternative backplate for waterproofing the the Drift Ghost-S.
The Drift action camera has no place in the box since it is waterproof and will be mounted on my helmet or motorbike when I'm on the move.
A second box is already in work for other gadgets...
1.0 Plastic Food Box 8x12 inches
7.0 Pieces ofAdhesive Felt 8x12 inches
Scissors, Carpet Knife
Chargers & Cables for your gadgets
1.0 Portable USB Battery (Anker iQ recommended)
Martin Storbeck
I'm an IT-Consultant by day, but at night (and on weekends) I become a biker, IKEAhacker and LEGO-enthusiast, currently bringing the qlib to life