Please excuse the ugly face I drew...😖...but I hope you enjoy the guide!
Tilt your head back and place your fist on your chin.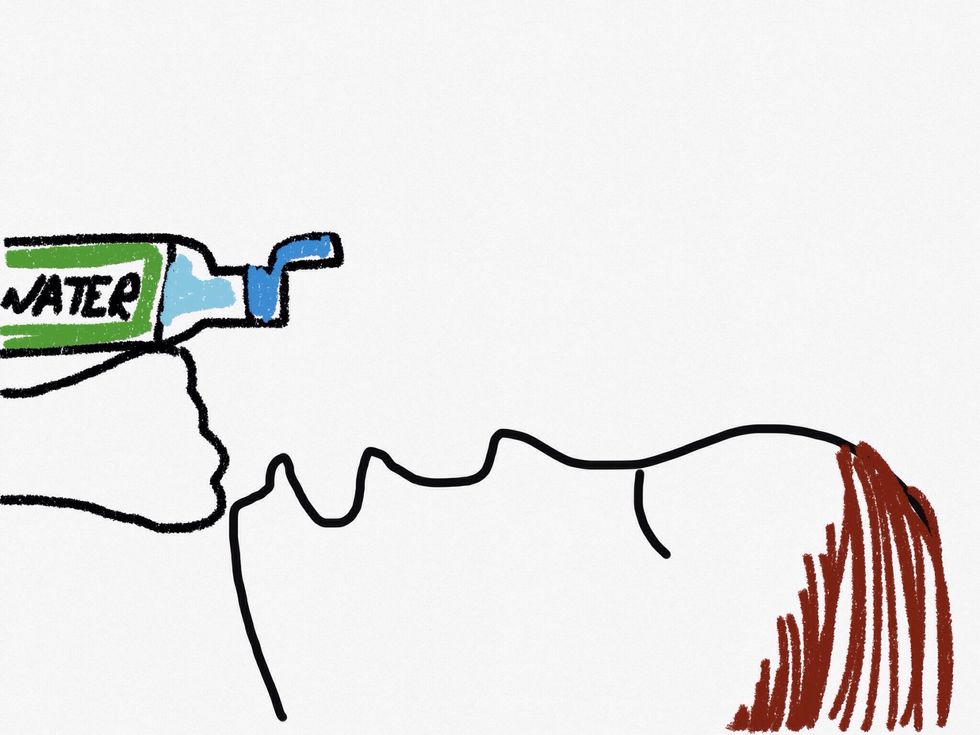 Place the water bottle on top of your fist.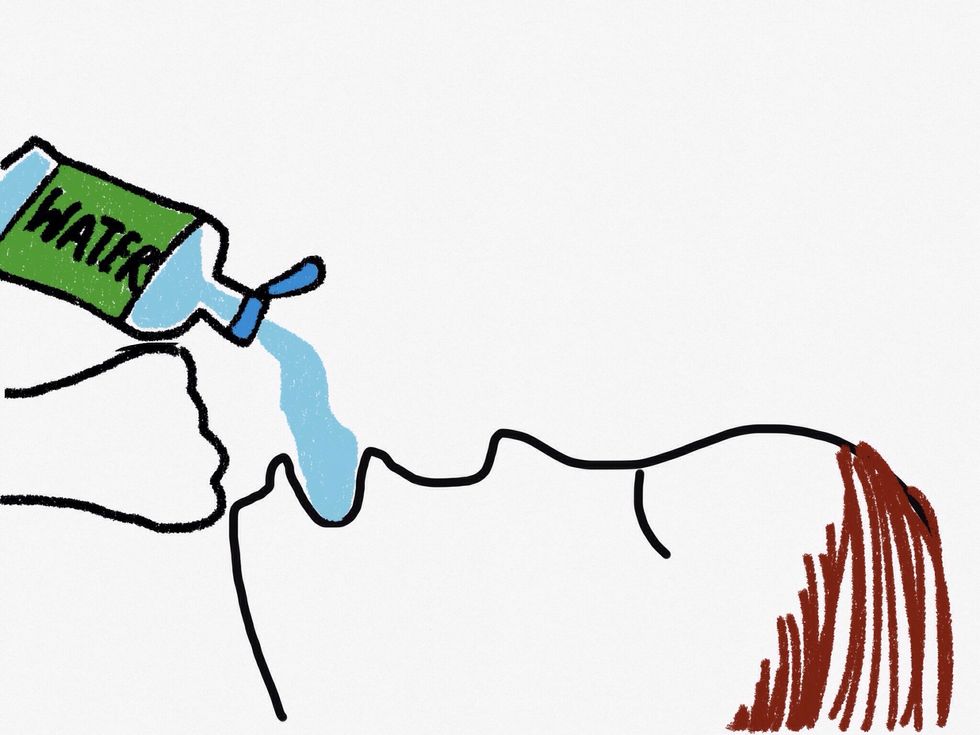 Tilt and drink!
This works for me every time! Ever since I've discovered this method, I haven't spilt a drink on myself. I hope you guys find this useful.😊
Tell me how this works for you in the comments below. Thanks! :p
Thanks for checking out my guide! Follow for a follow!😋
Your face
Your mouth
A fist
A water bottle
Noneya❤️Thalia Noneya Grace❤️
Follow for a follow! ??\nWaffle Fan!?\nBIG reader...?\nLovatic!!?\nGleek!?\nInitiate!?\nTribute!?\nShadowhunter!?\nPotterhead!⚡\nDemigod!?\nThanks for my 100+ followers!?