I have a huge love of pineapple due to my many Hawaiian adventures. Utilize this guide to reap the most fruit from your pineapples.
14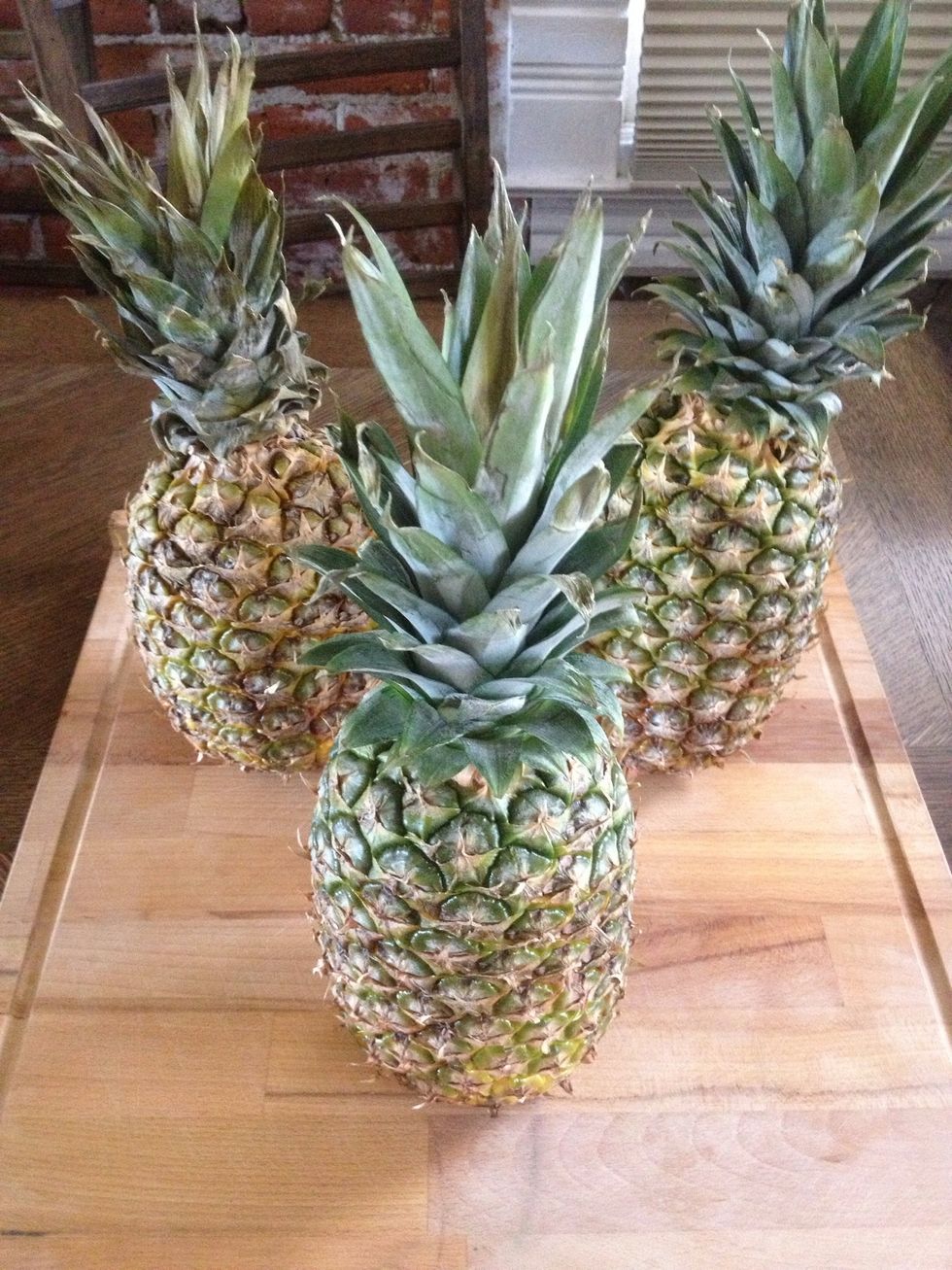 Begin with a large cutting board. Pineapples should be ripe, I rely on golden color & a fragrant smell.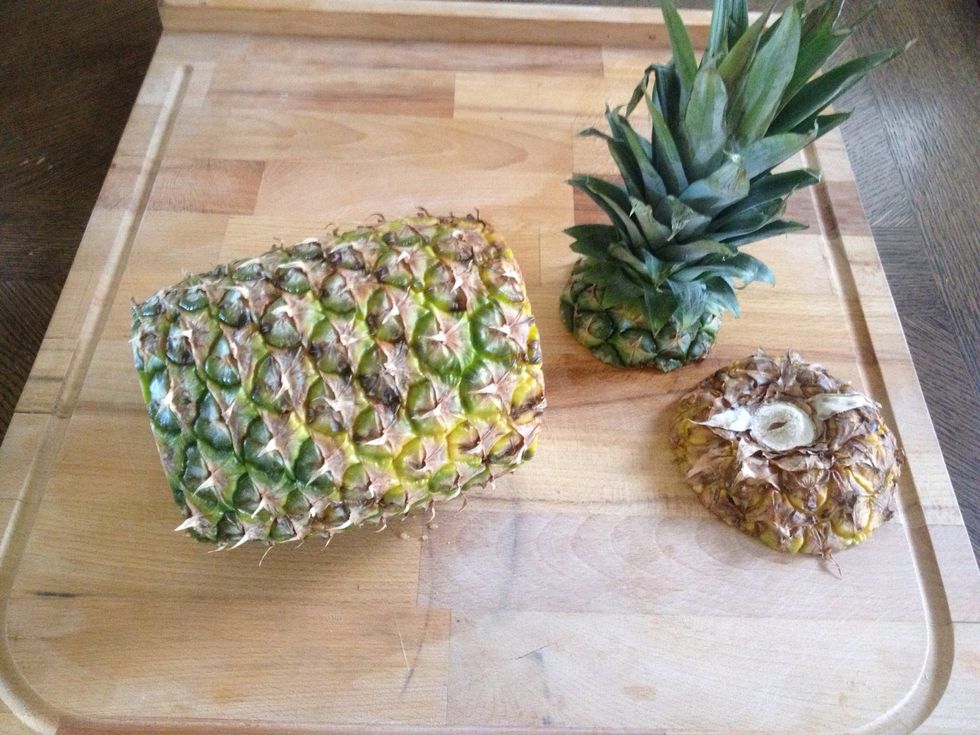 Slice the pineapple stalk and the bottom using a sharp serrated knife.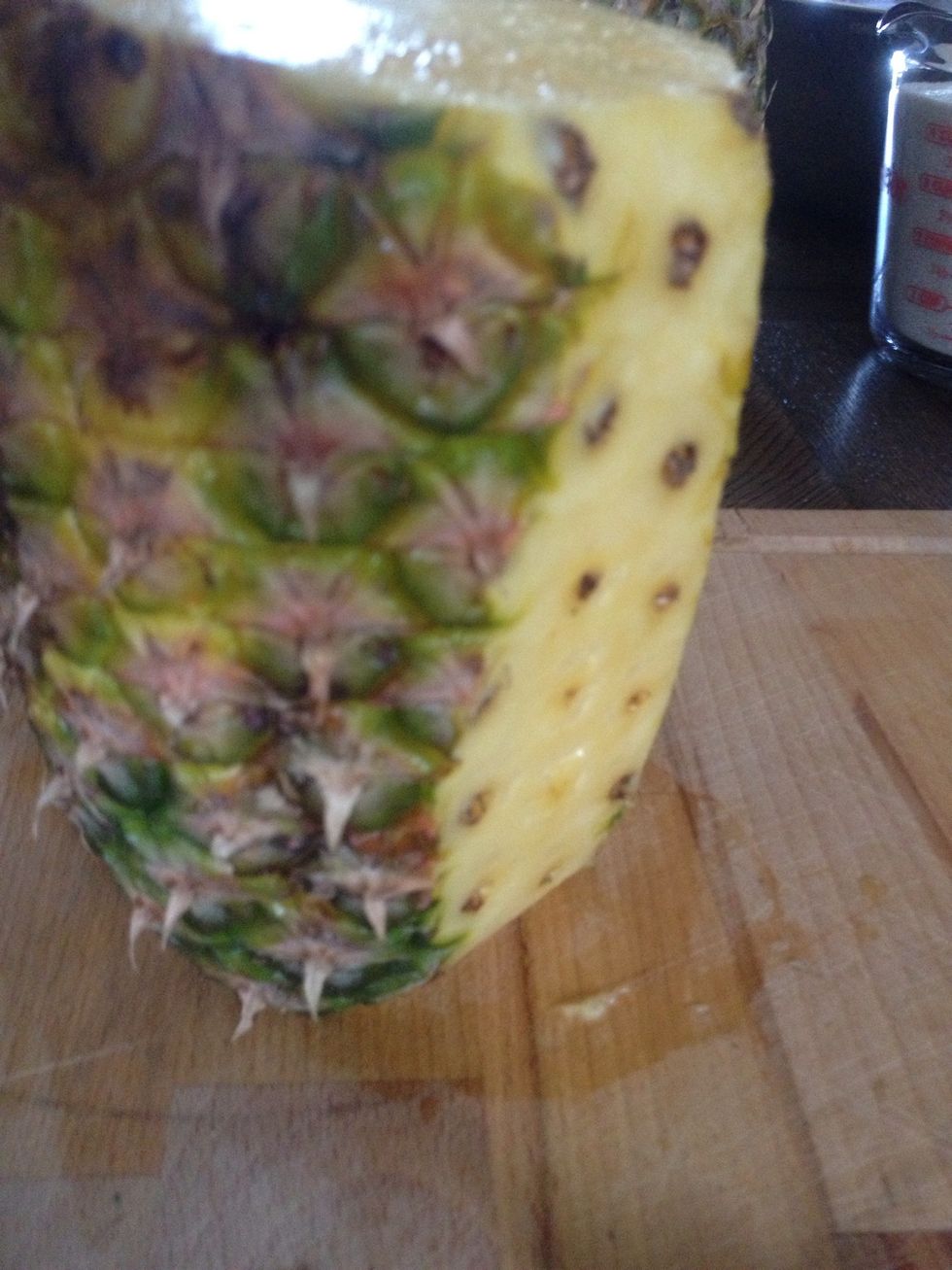 Stand the pineapple back up on it's bottom and run your knife down the side being careful not to trim too much of the interior.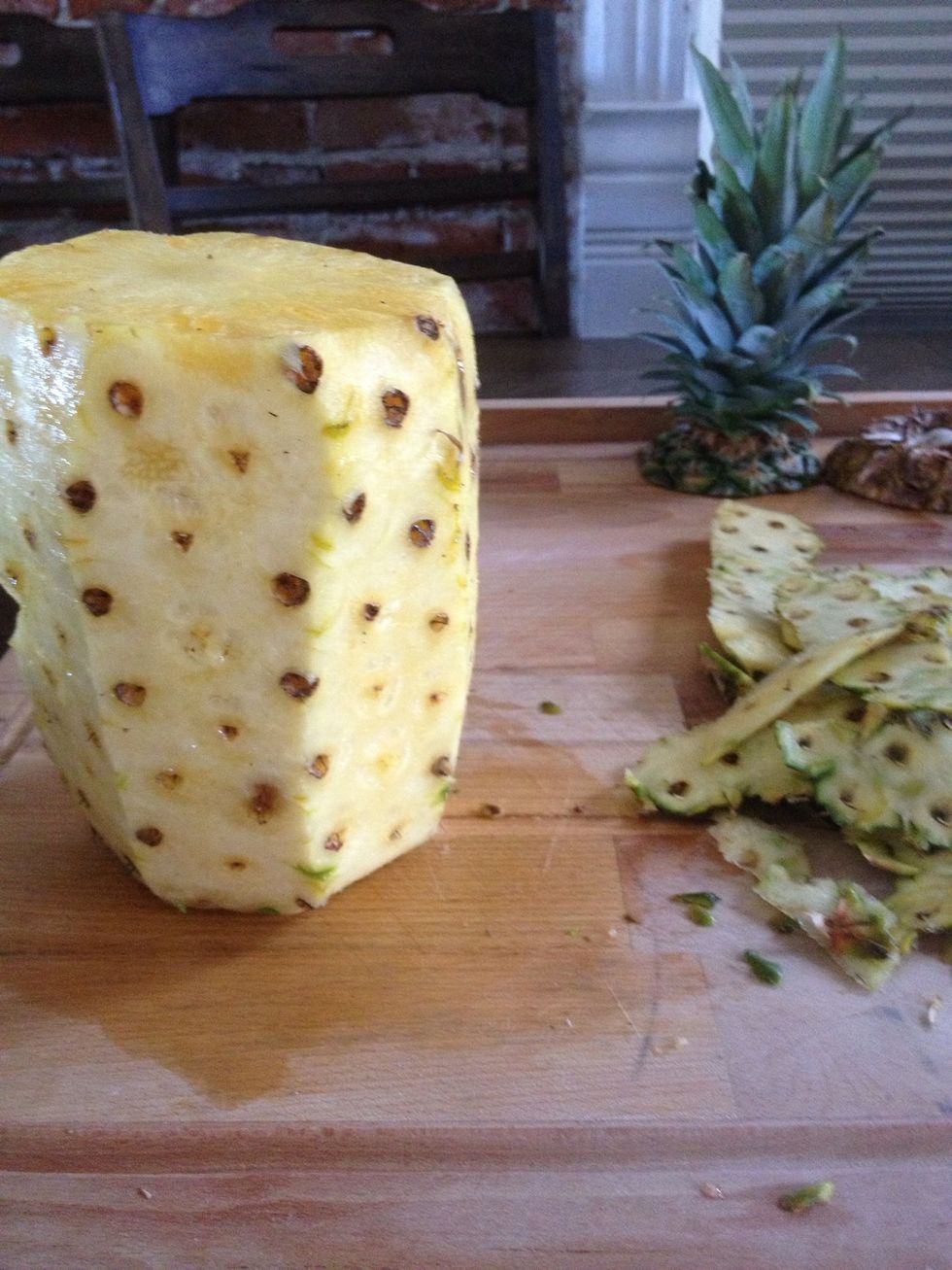 Once you've trimmed every side, the eyes are remaining. We will now move on to removal of them.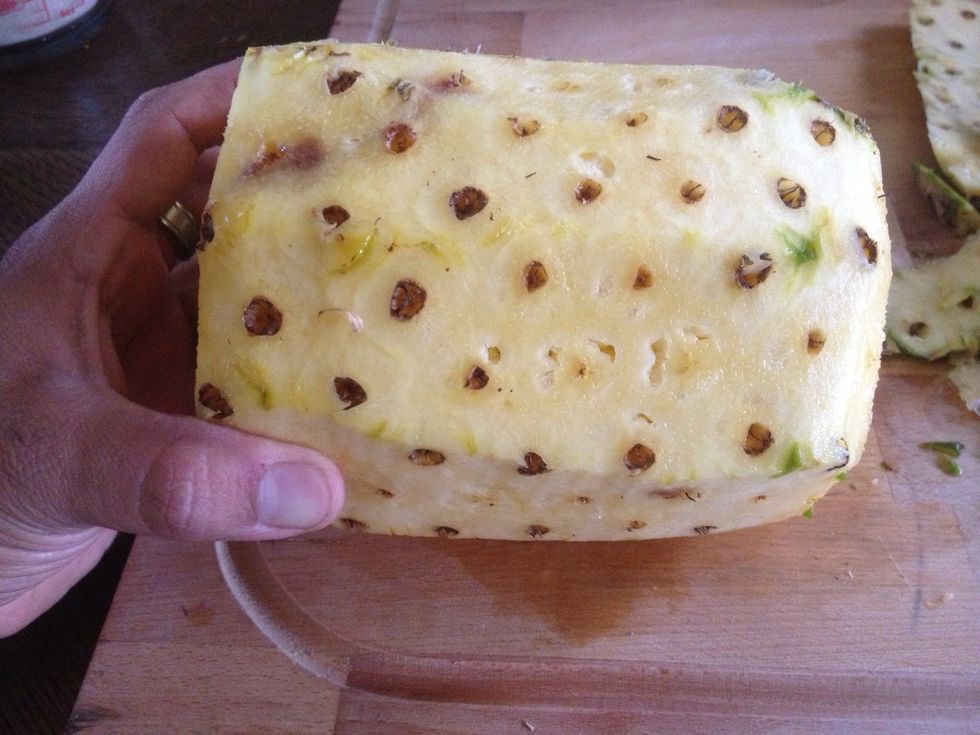 The eyes run in a diagonal pattern from top to bottom. We will follow the natural pattern to remove the eyes.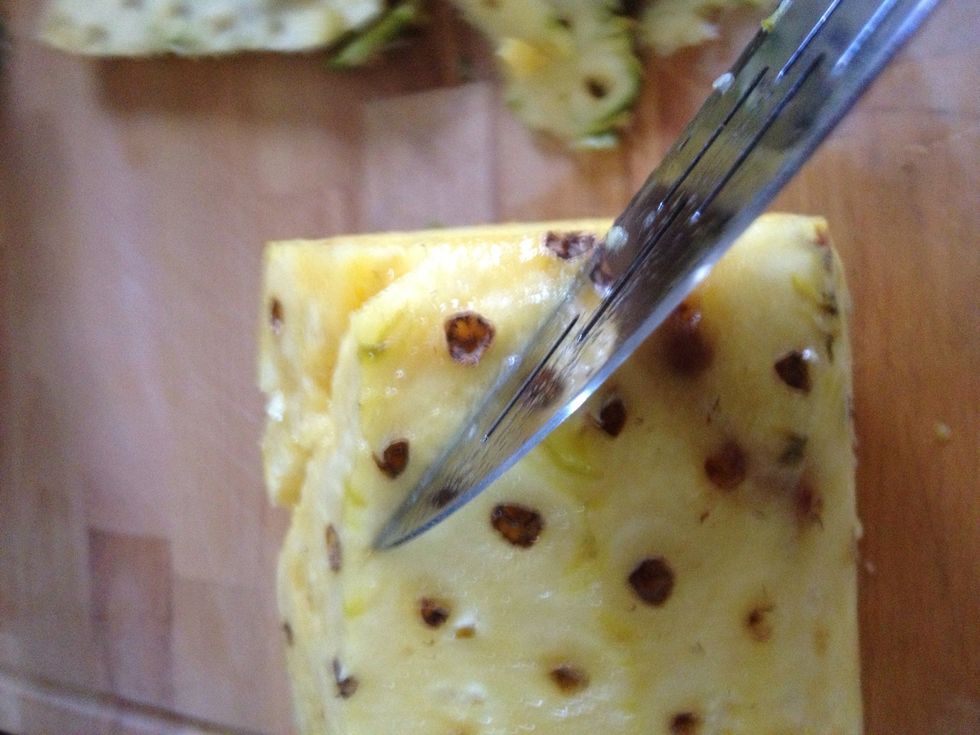 Slice at a 45• angle. Do not slice deeply into the pineapple, but just deep enough to remove the eyes.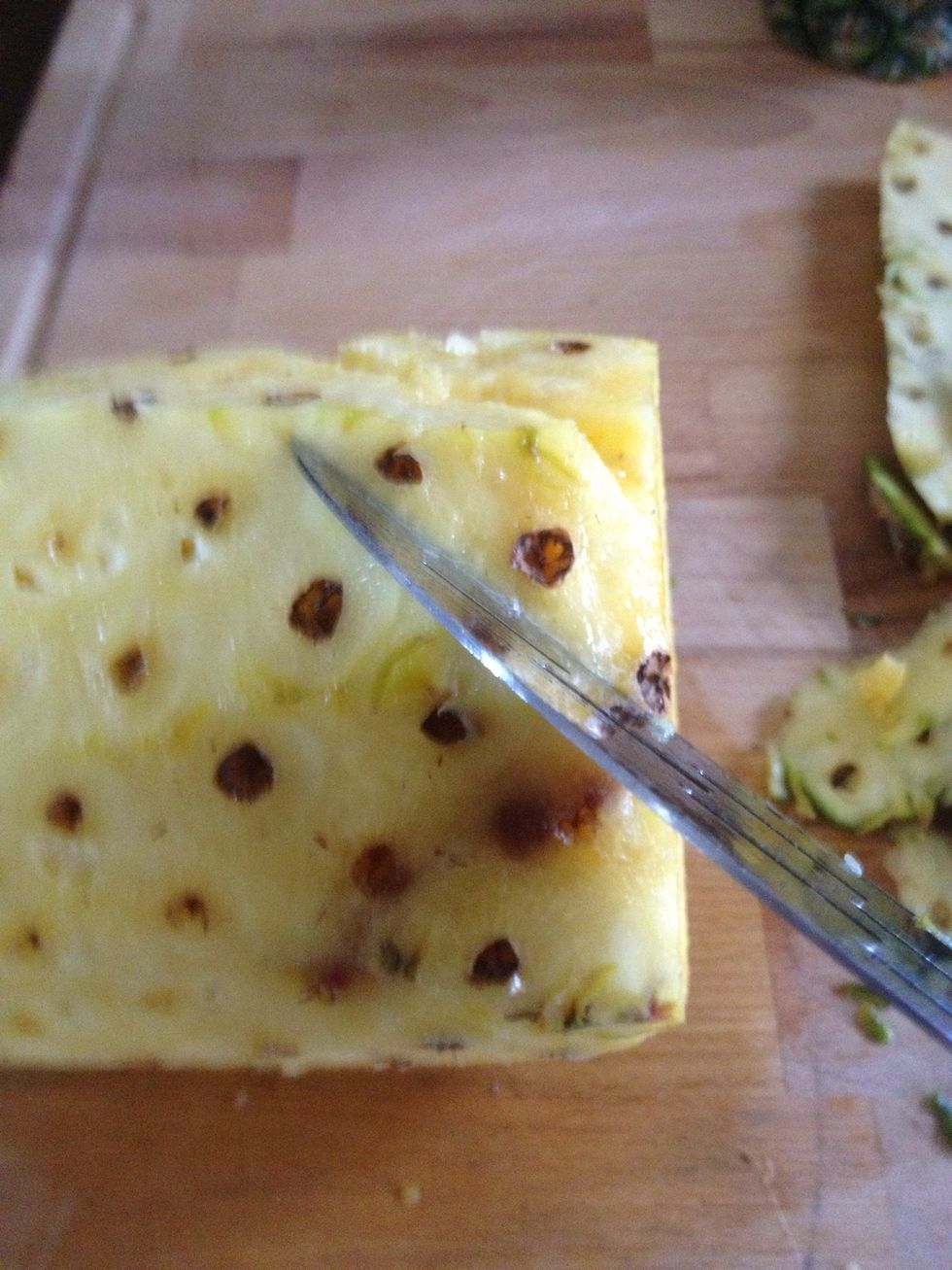 Rotate and repeat...
This is what it will look like with all the eyes removed.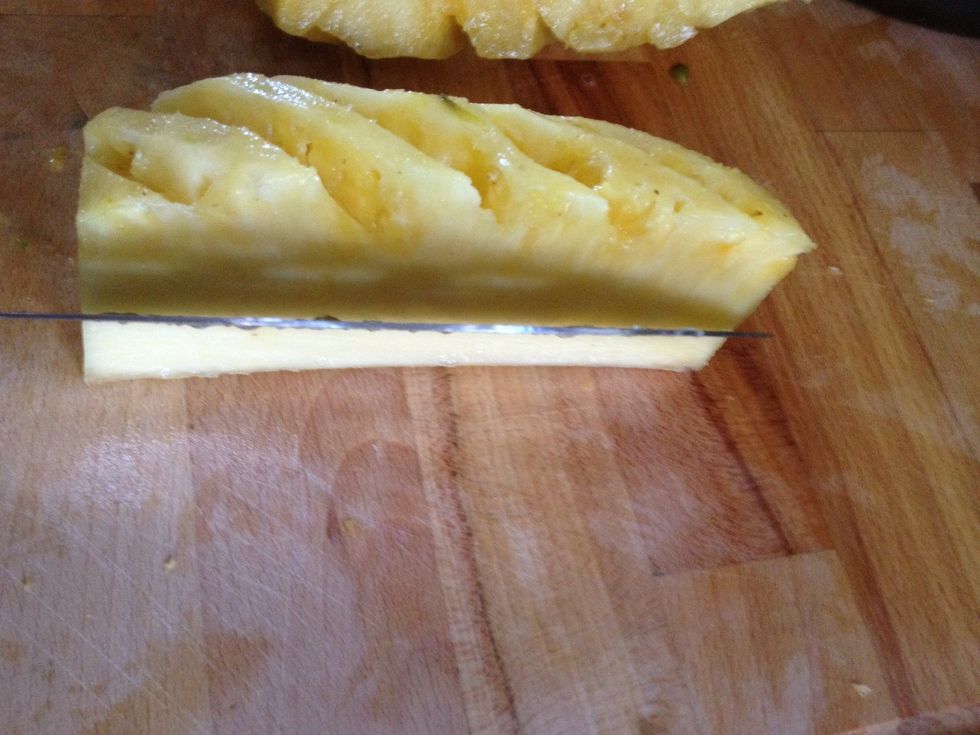 Quarter the pineapple through the center core. Place the quarter on its side (as pictured) and cut the core out at a 45• angle.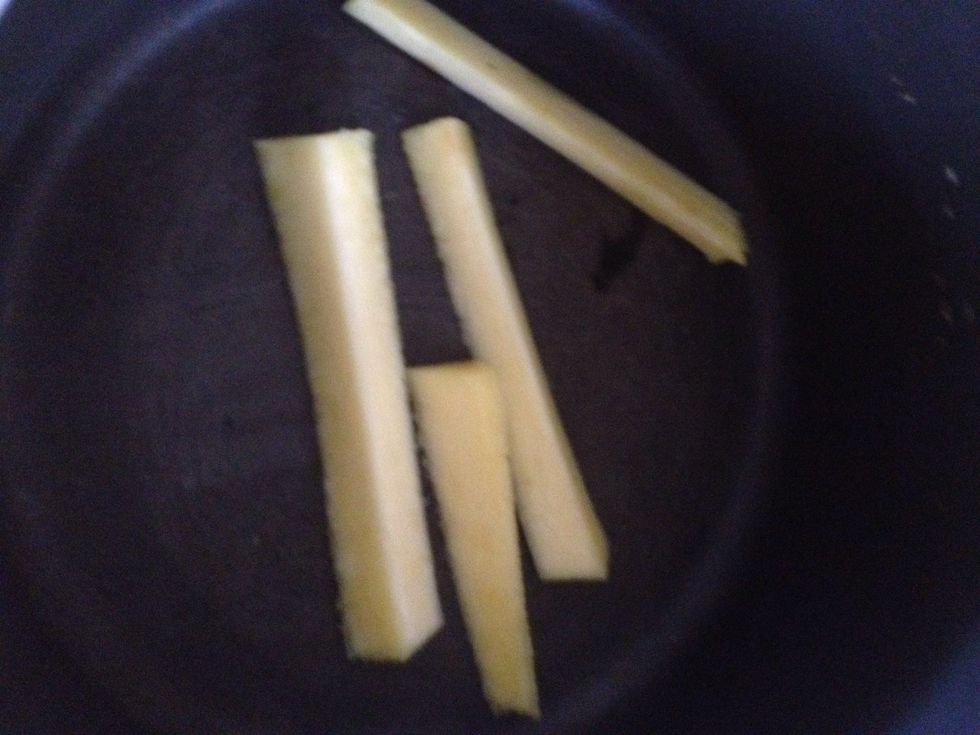 Discard the cores or use for pickling liquid if you are canning like I am.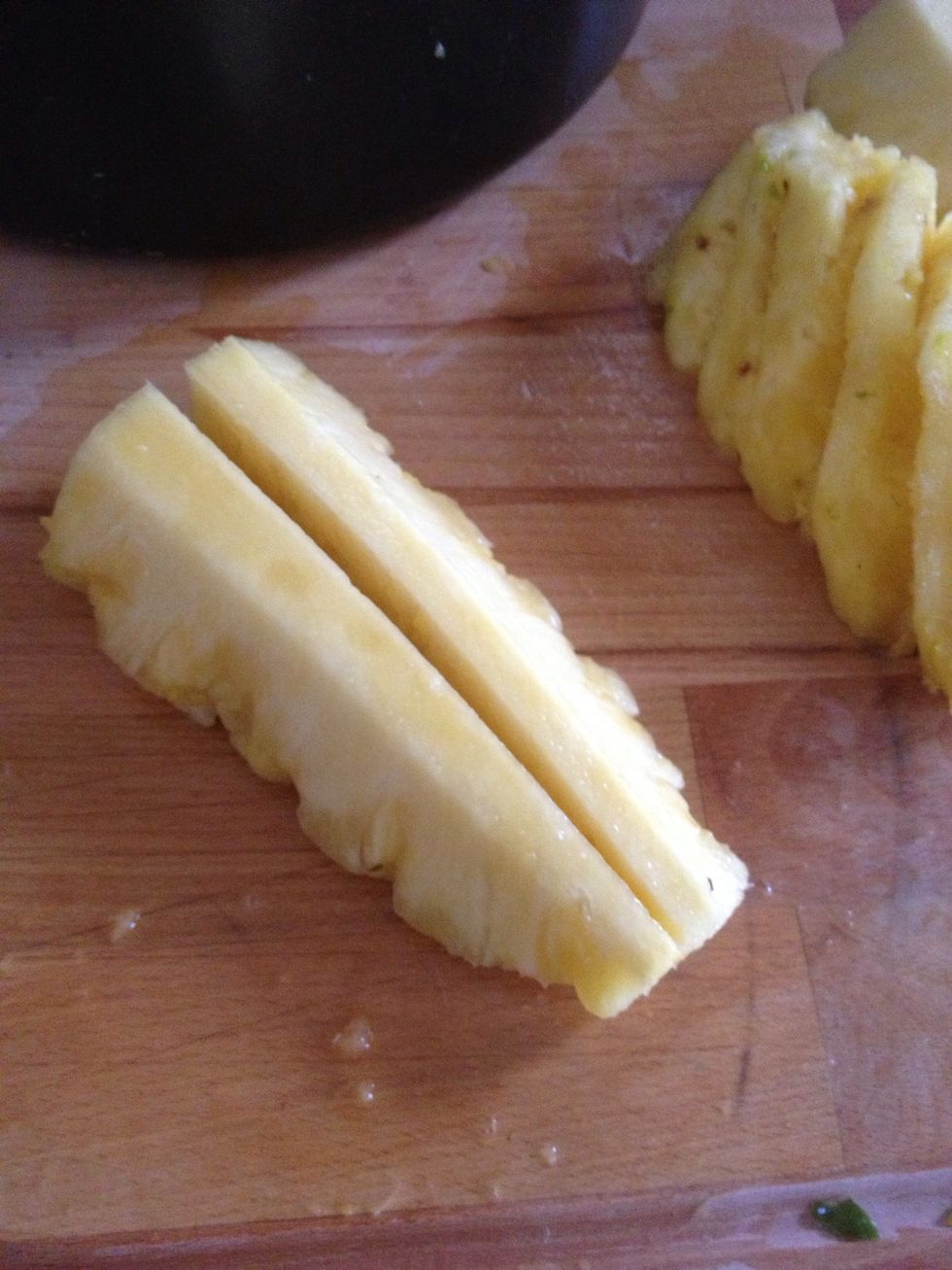 Slice the quarter in half and slice into desired piece size.
Sharp serrated knife
1.0 Ripened pineapple
Michael Gallegos
I love the art of food...I am a gastronome and a bit of an irreverent chef! Please do not leave rude and inappropriate comments on my page. Find someone else...