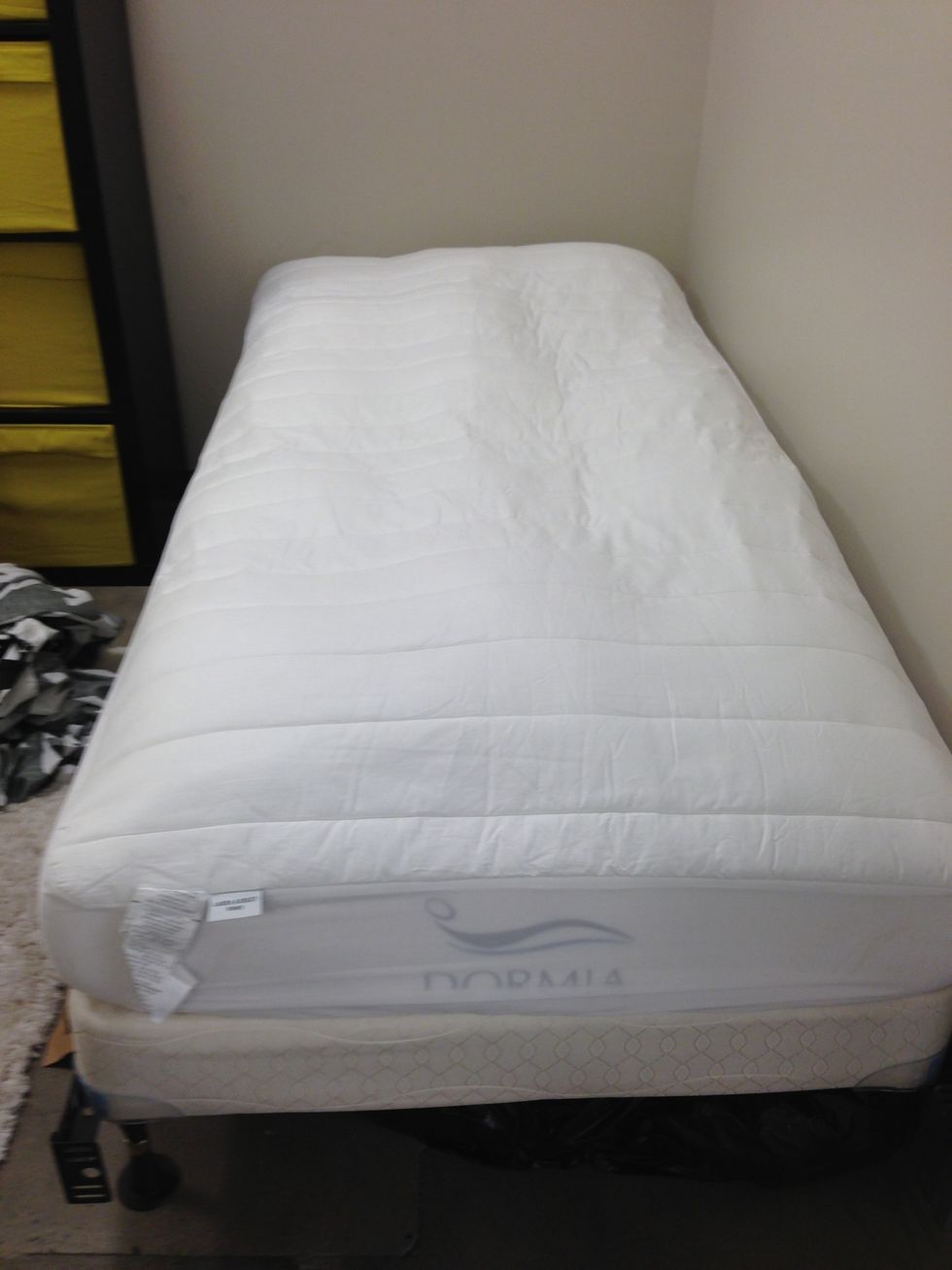 Take everything off your bed and into the laundry room, nothing beats fresh linens!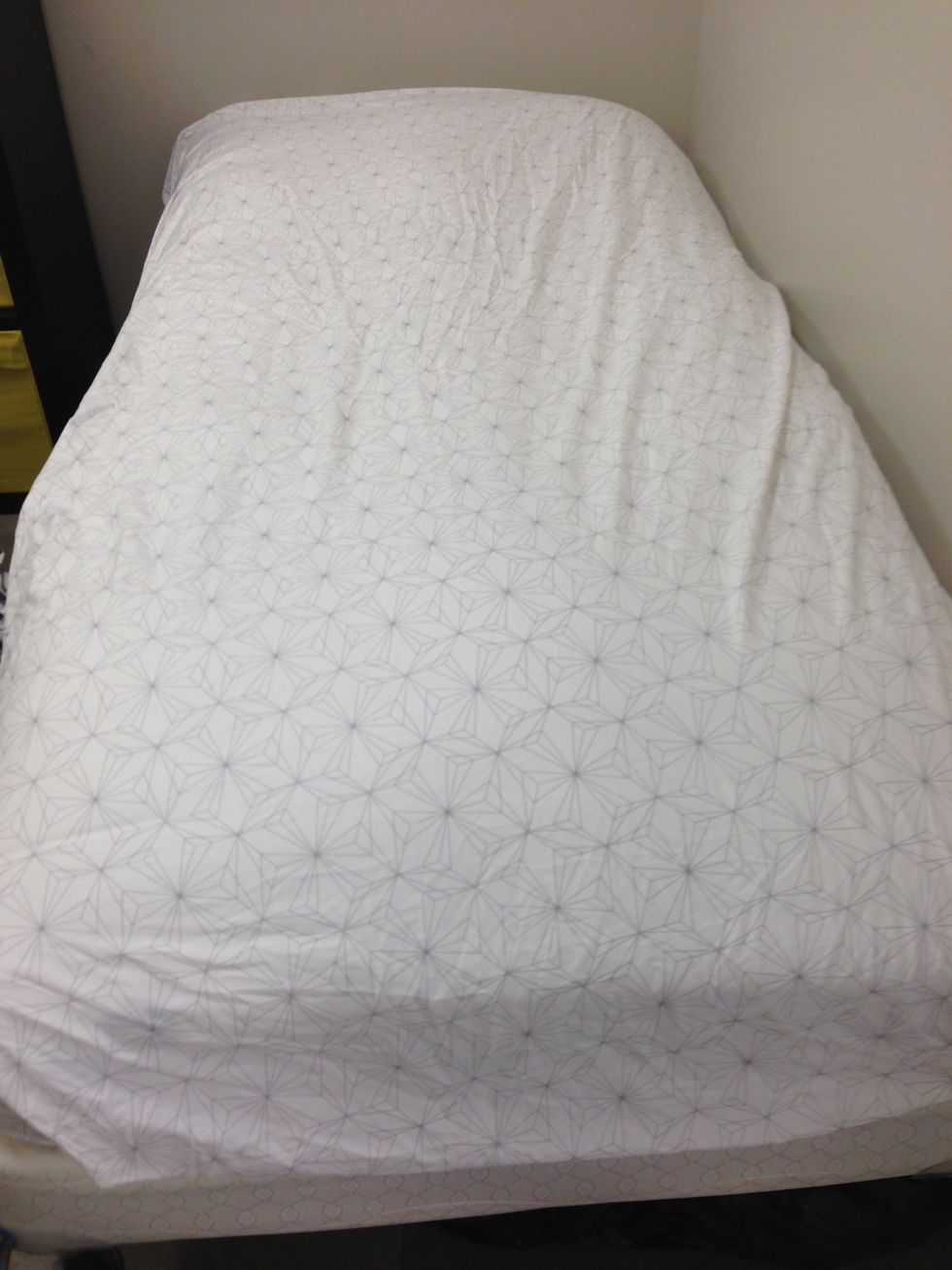 The hardest part is putting on the fitted sheet. Be sure to start at the corner of the sheet and nearly tuck into and under the matching corner of your mattress. Repeat that step for all four corner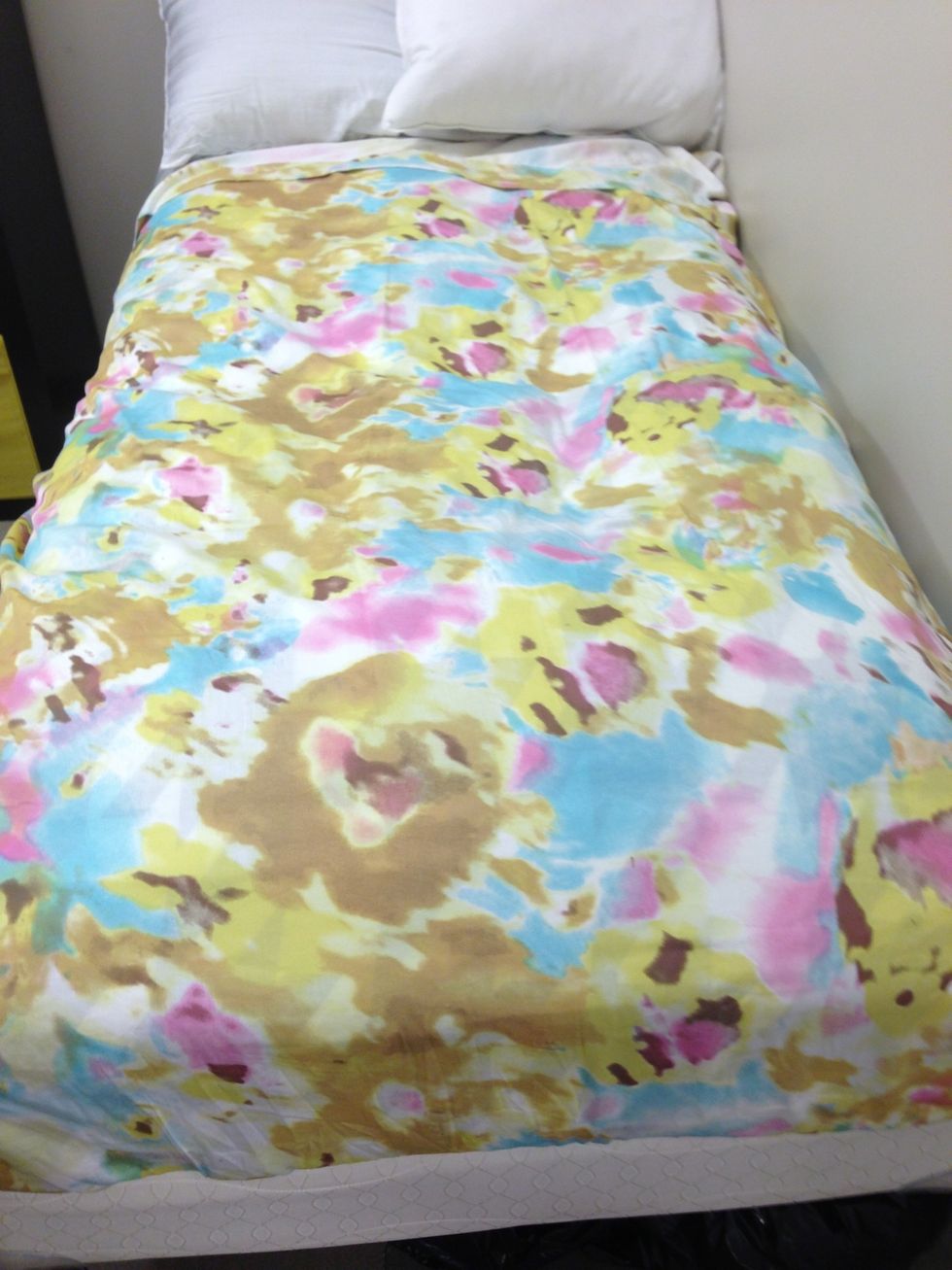 Starting with your sheets, pull up to the top of your bed and fold over at the top.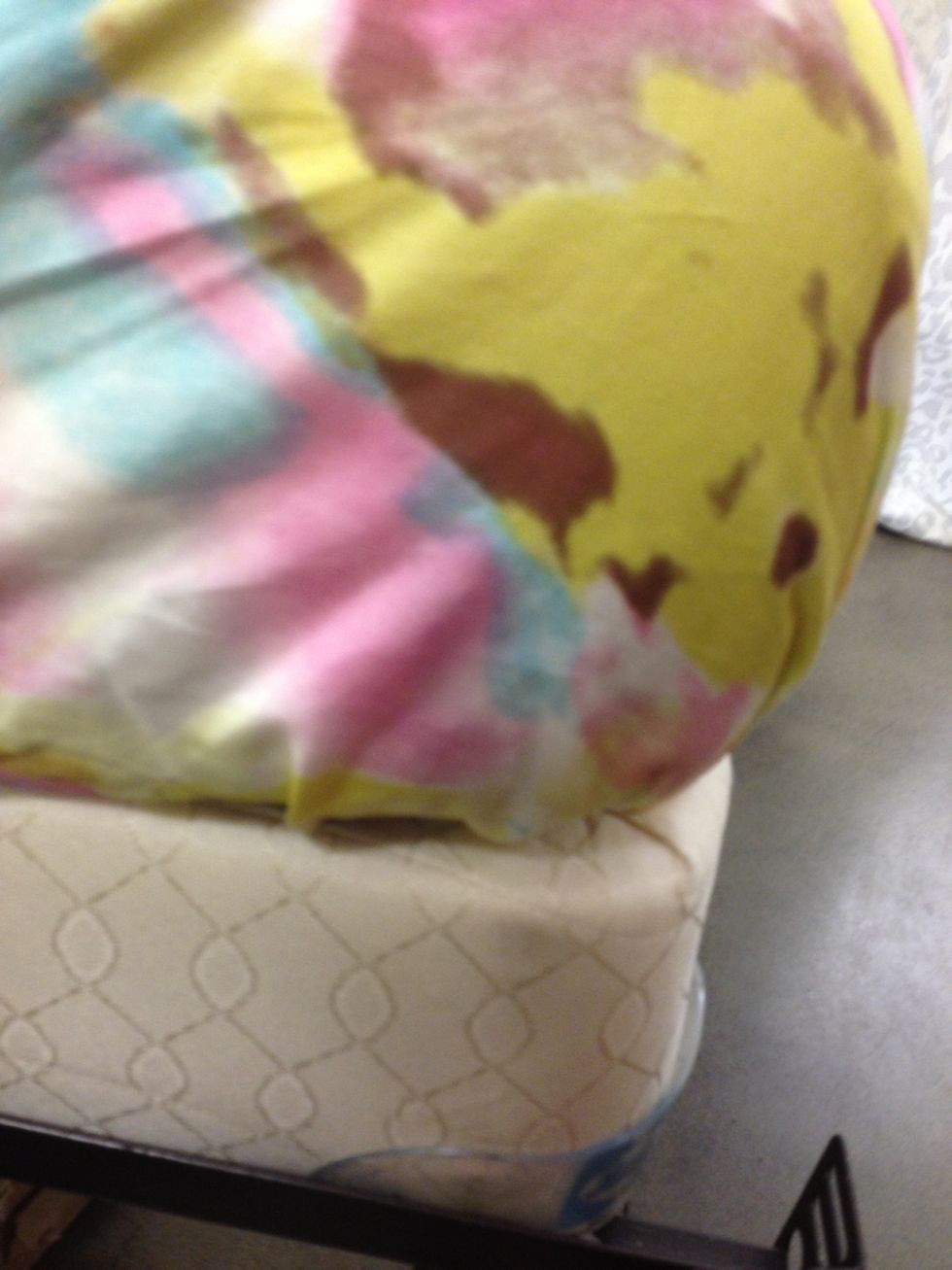 Be sure to tuck the end of your sheet and 1/4 of the sheet under your mattress.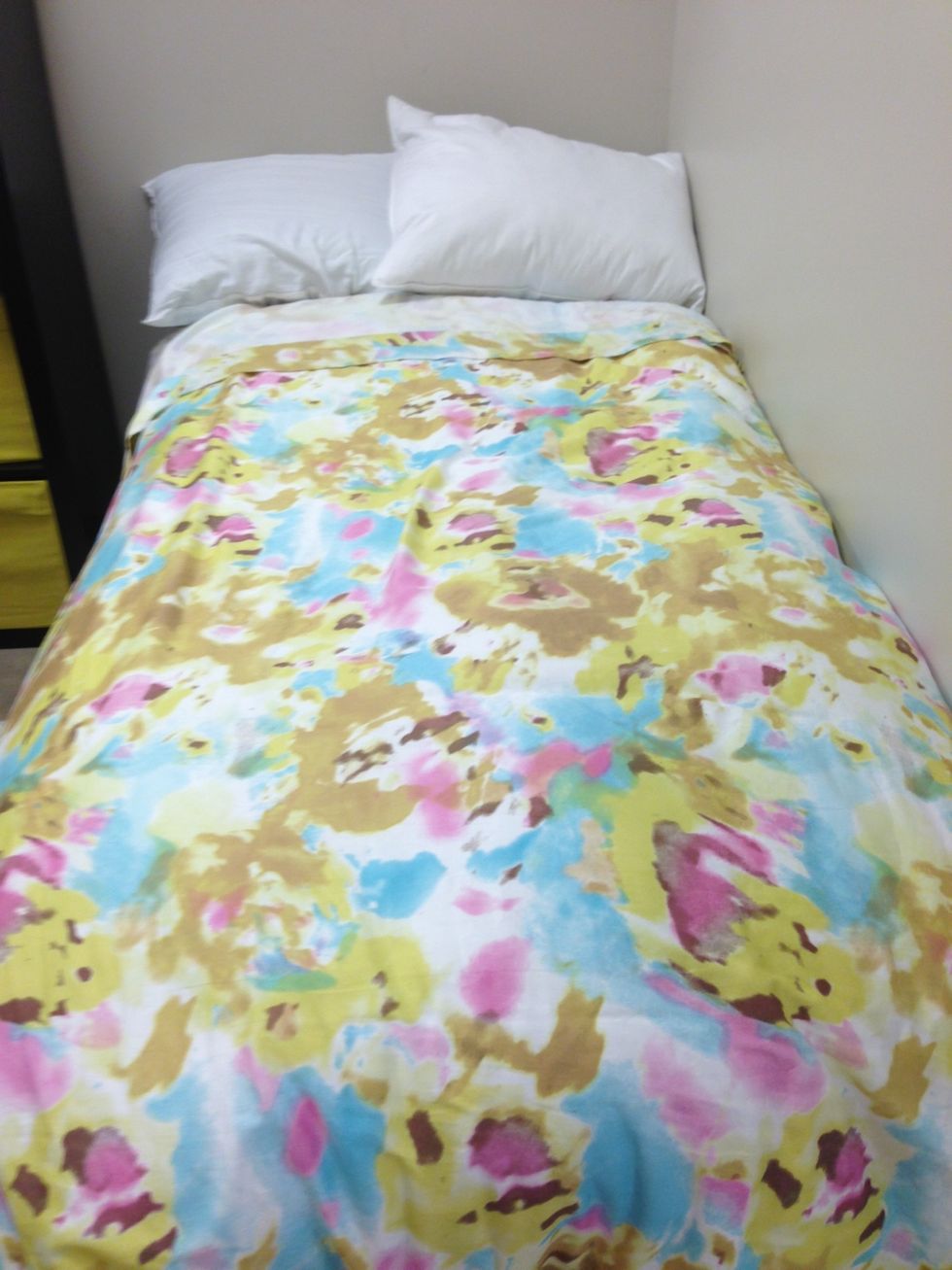 Throw your comforter or duvet over your sheets and smooth out the lumps.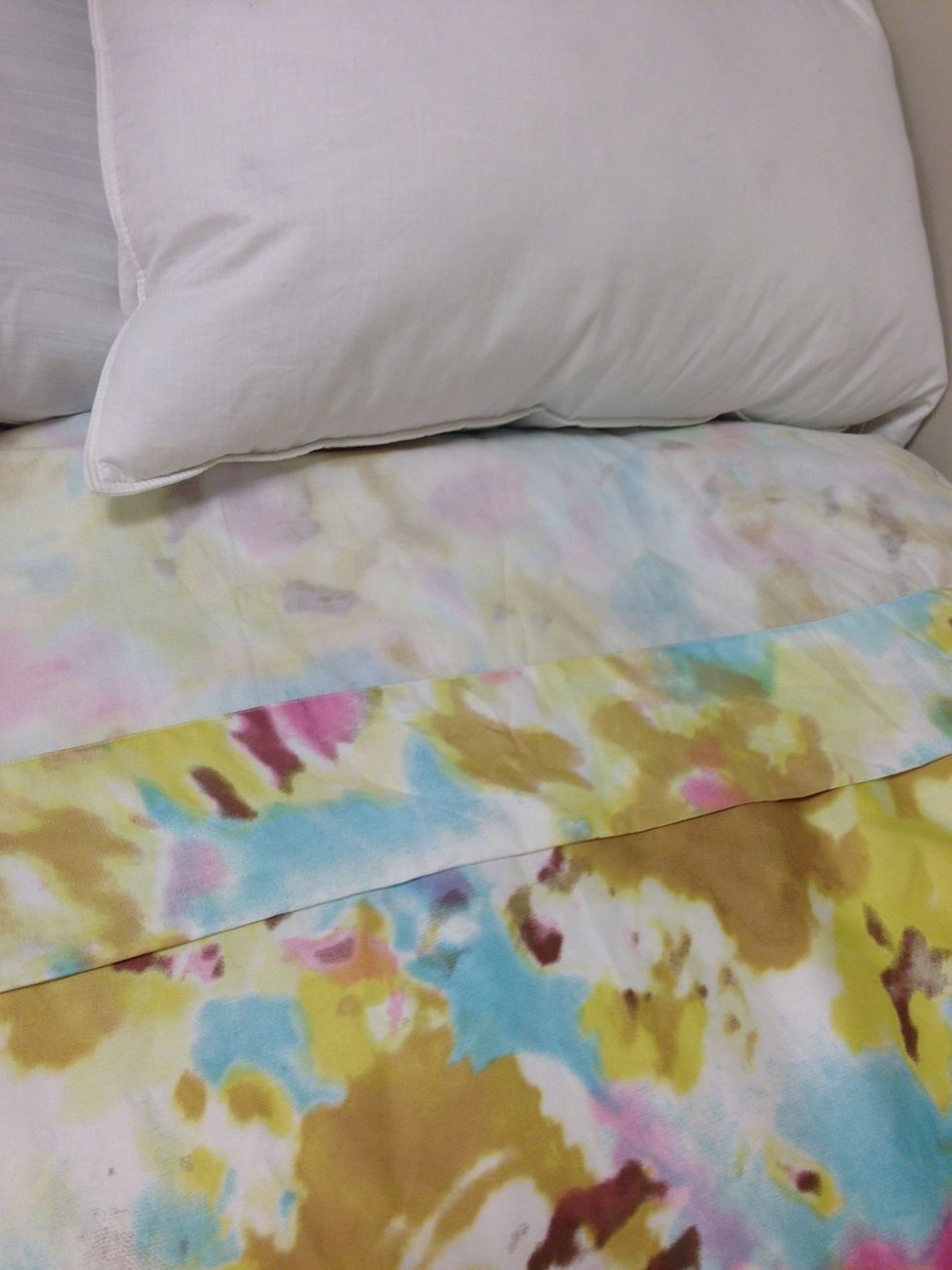 Take the top of your sheet and fold it over your comforter. Your pillows should be right above where the sheet folds over.
Take your pillow insert (typically a white, pillow sewn shut) and insert it inside of a sham.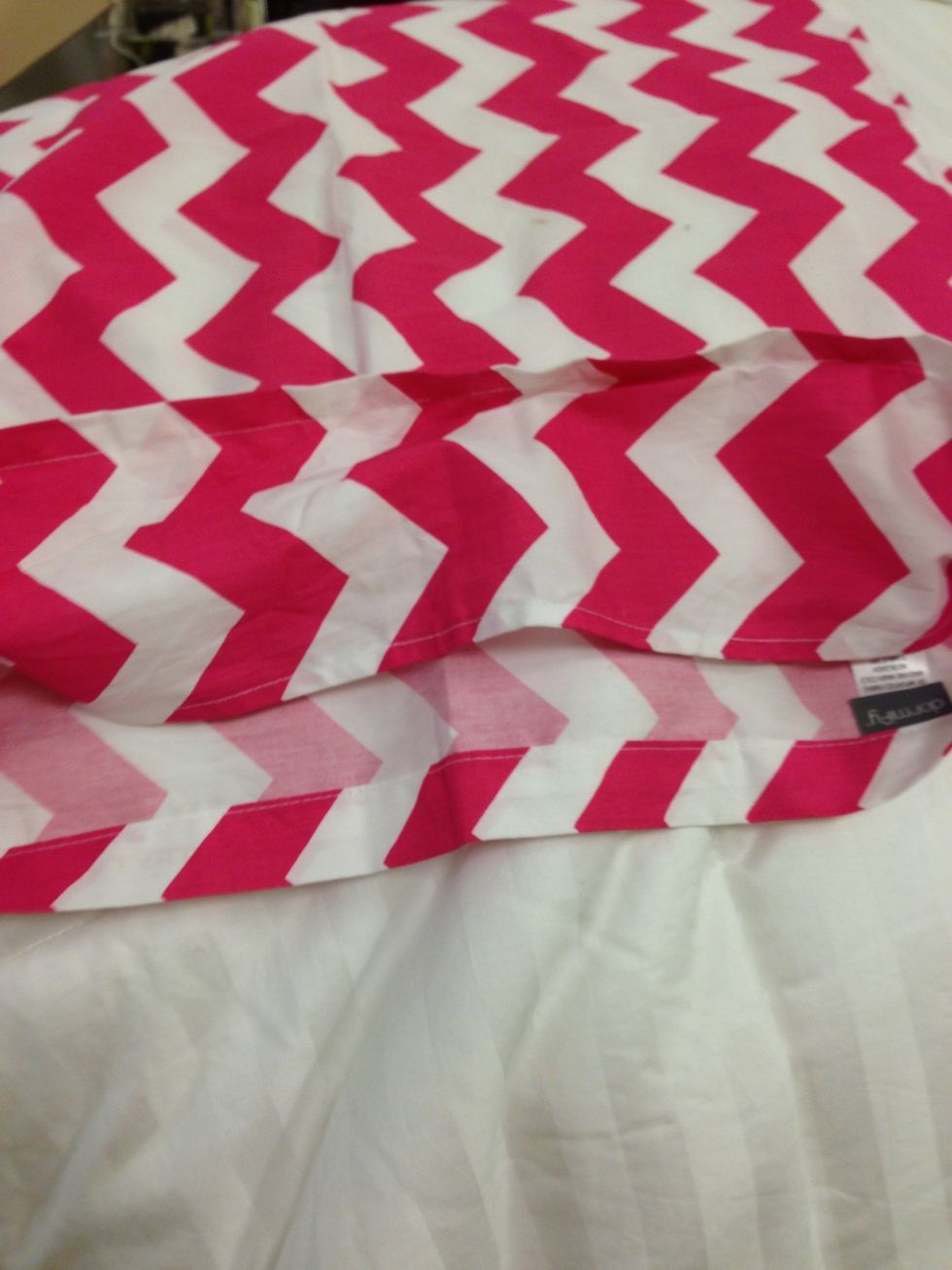 A sham is identifiable by the flap at the opening that is meant to go over the end of the pillow.
Fluff and prop up your pillow!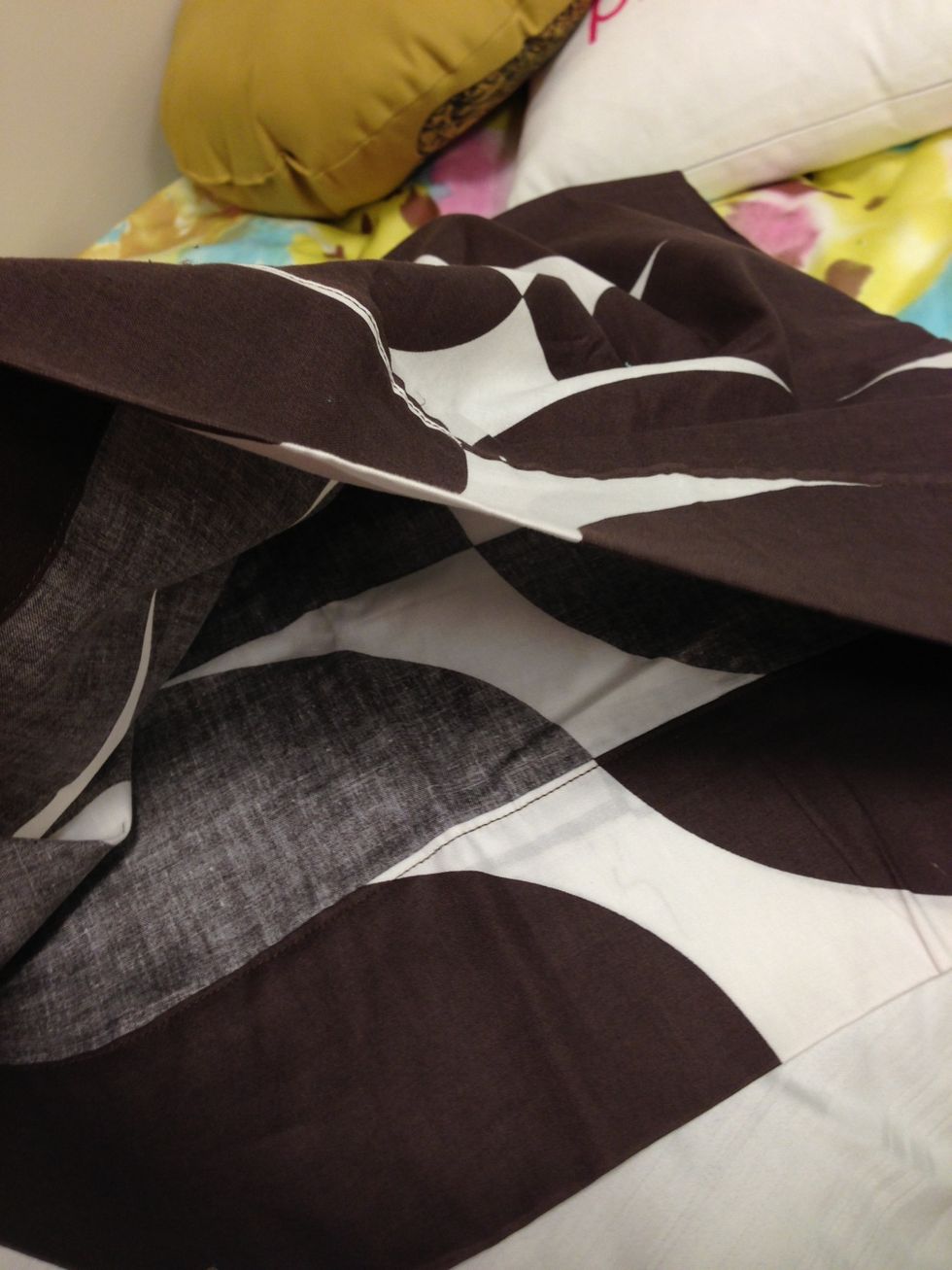 Instead of a sham you can also use a pillow case. Pillowcases are just like shams except they don't have the flap at the end.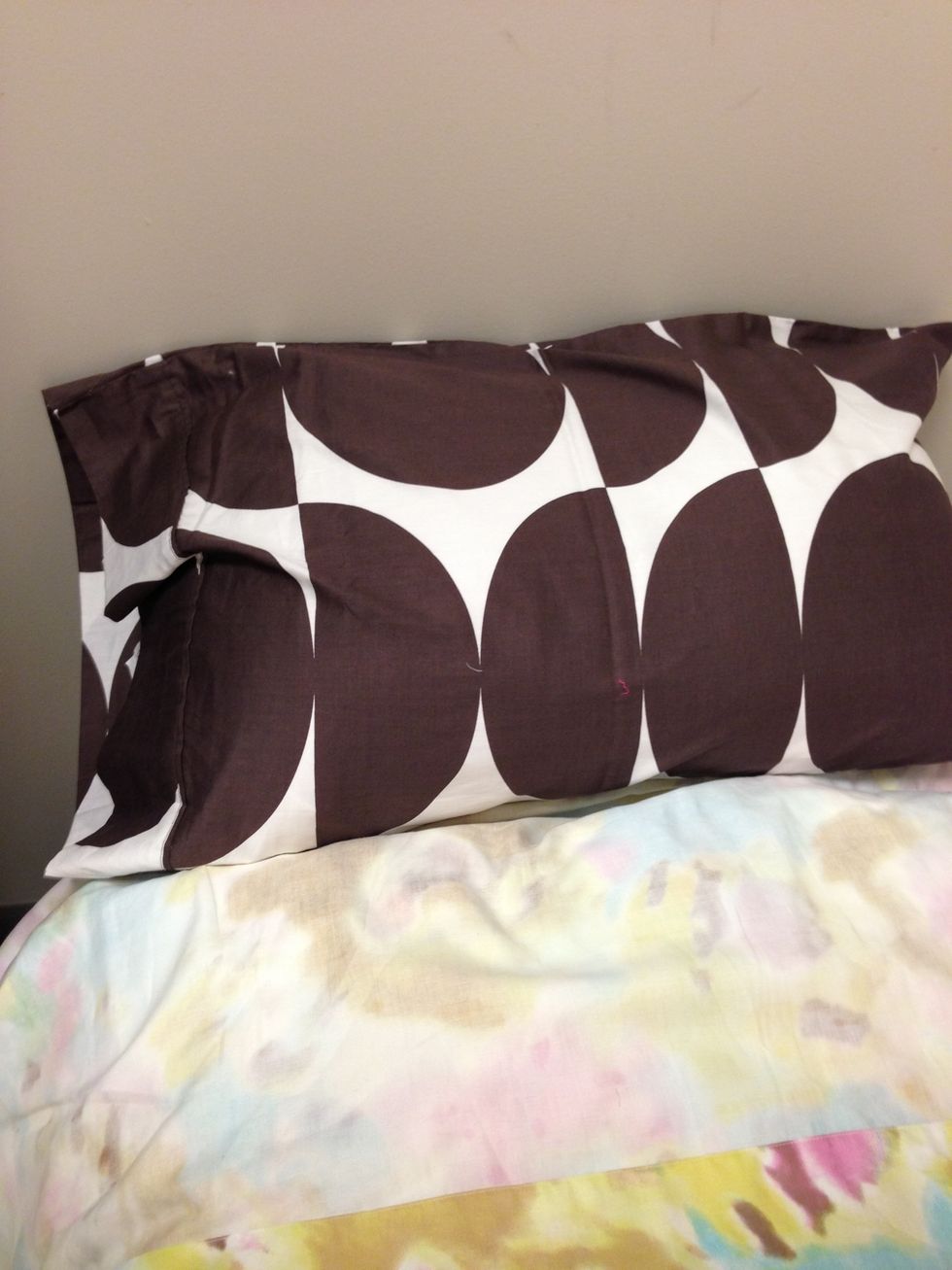 Equally as comfy!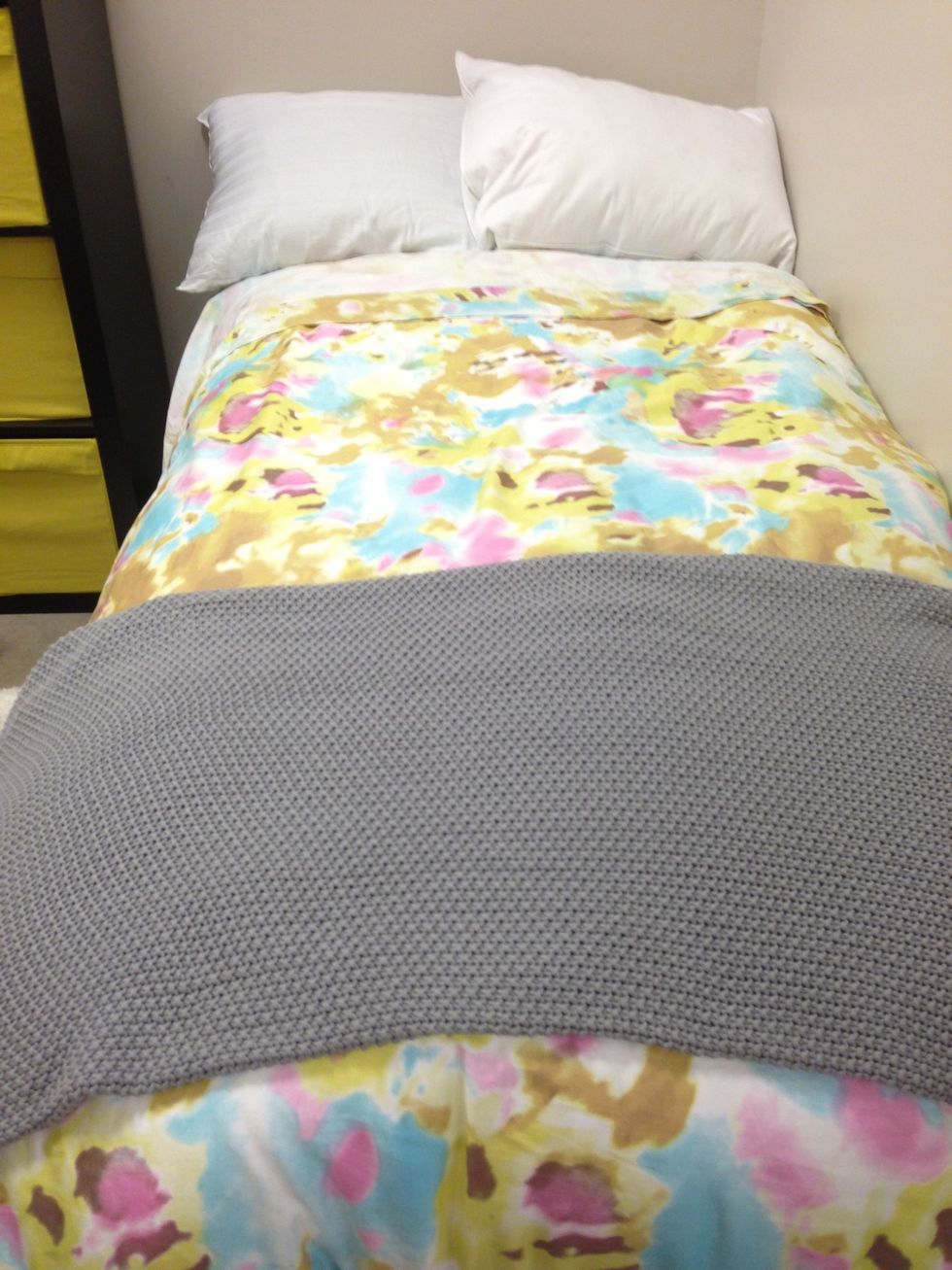 Fold your throw blanket or quilt in half and lay horizontally at the end of your bed.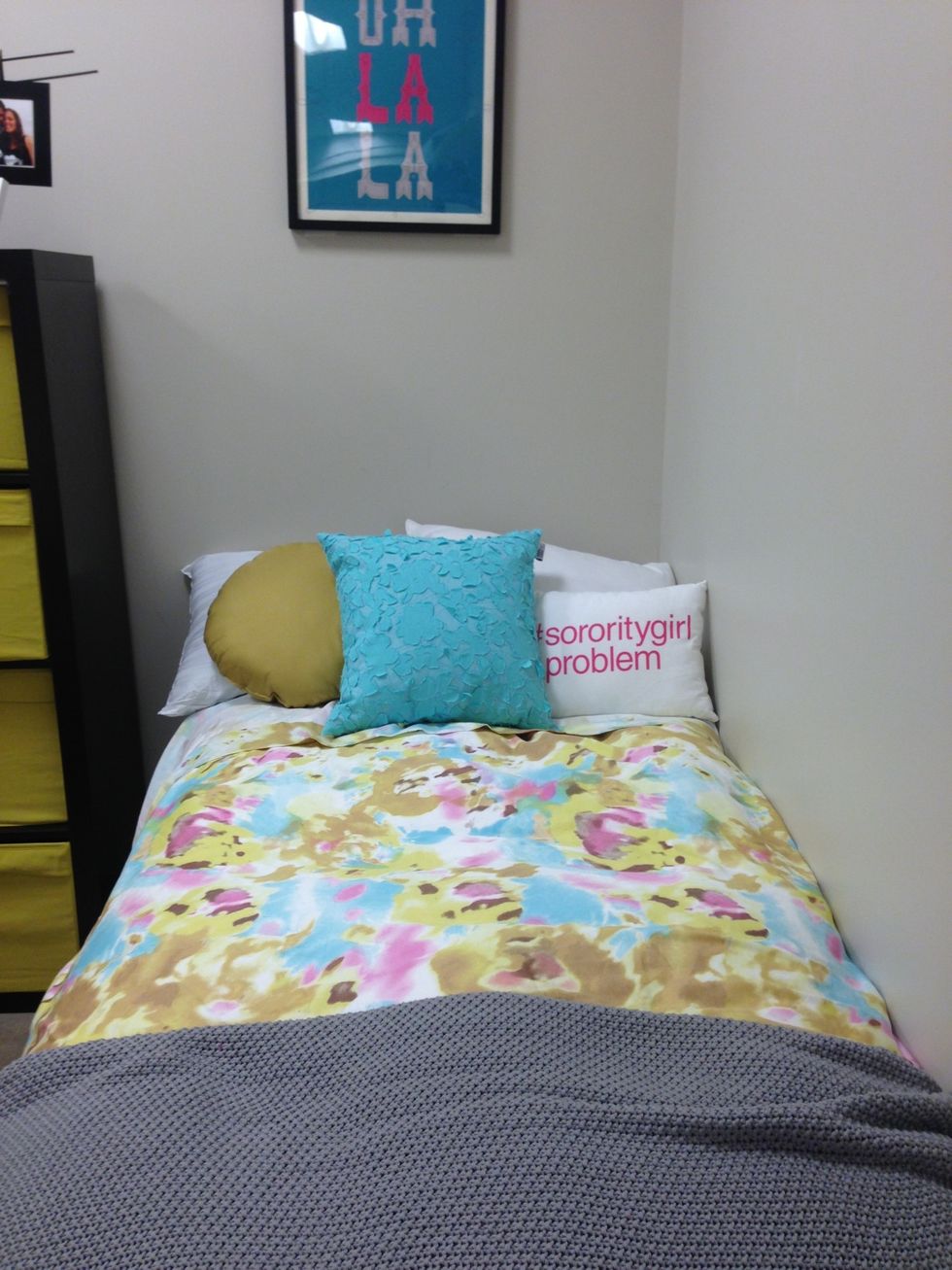 Throw on a decorative pillow (or three) and voila! Your bed is made and your mom is officially off your back
Everything you see here is available at Www.Dormify.com !
1.0 Fitted Sheet
1.0 Sheet
1.0 Duvet insert
1.0 Duvet cover
2.0 Pillows
2.0 Shams or Pillowcases
1.0 Throw blanket
Decorative pillows
Rockville, MD. New York, NY.