Ever needed to inflate the tire pressure on your car? This guide will show you how.
18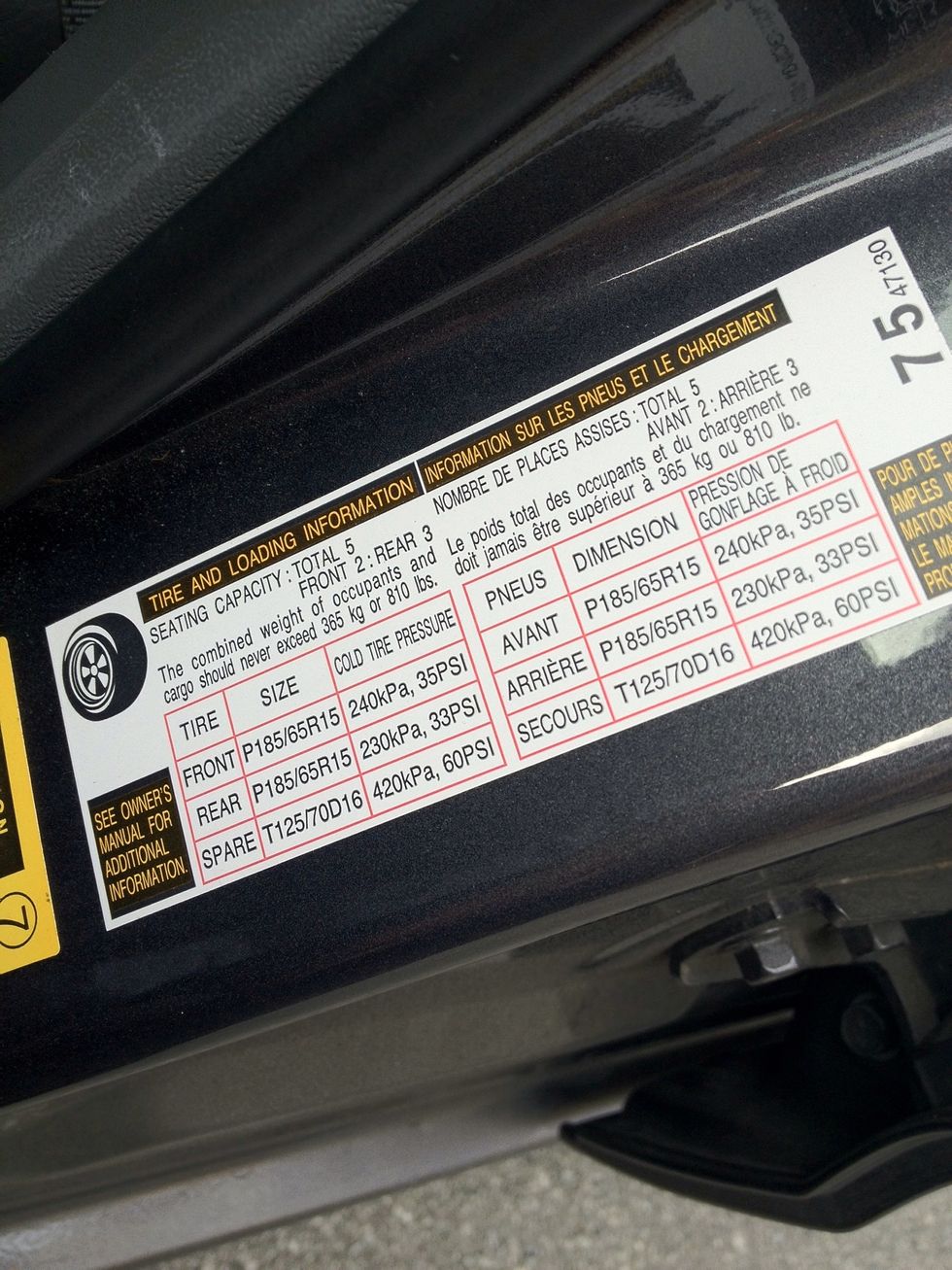 To find the right tire pressure don't refer to the tire. Look for a sticker on the car or in the manual. I found mine on the inside of the drivers door. Note that different wheels have different PSIs.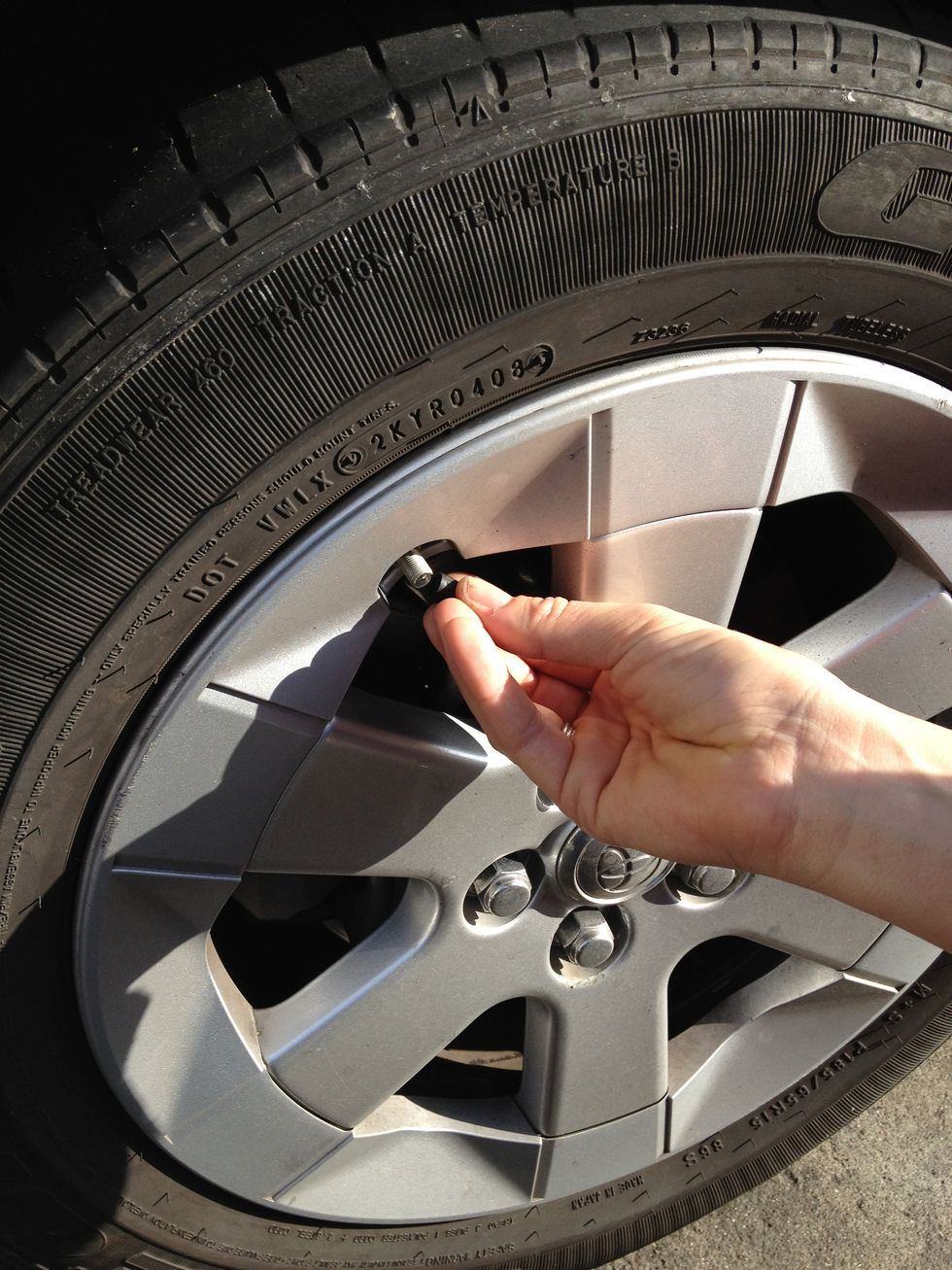 Take the cap off the tube of the tire. Make sure the PSI for each wheel is accurate.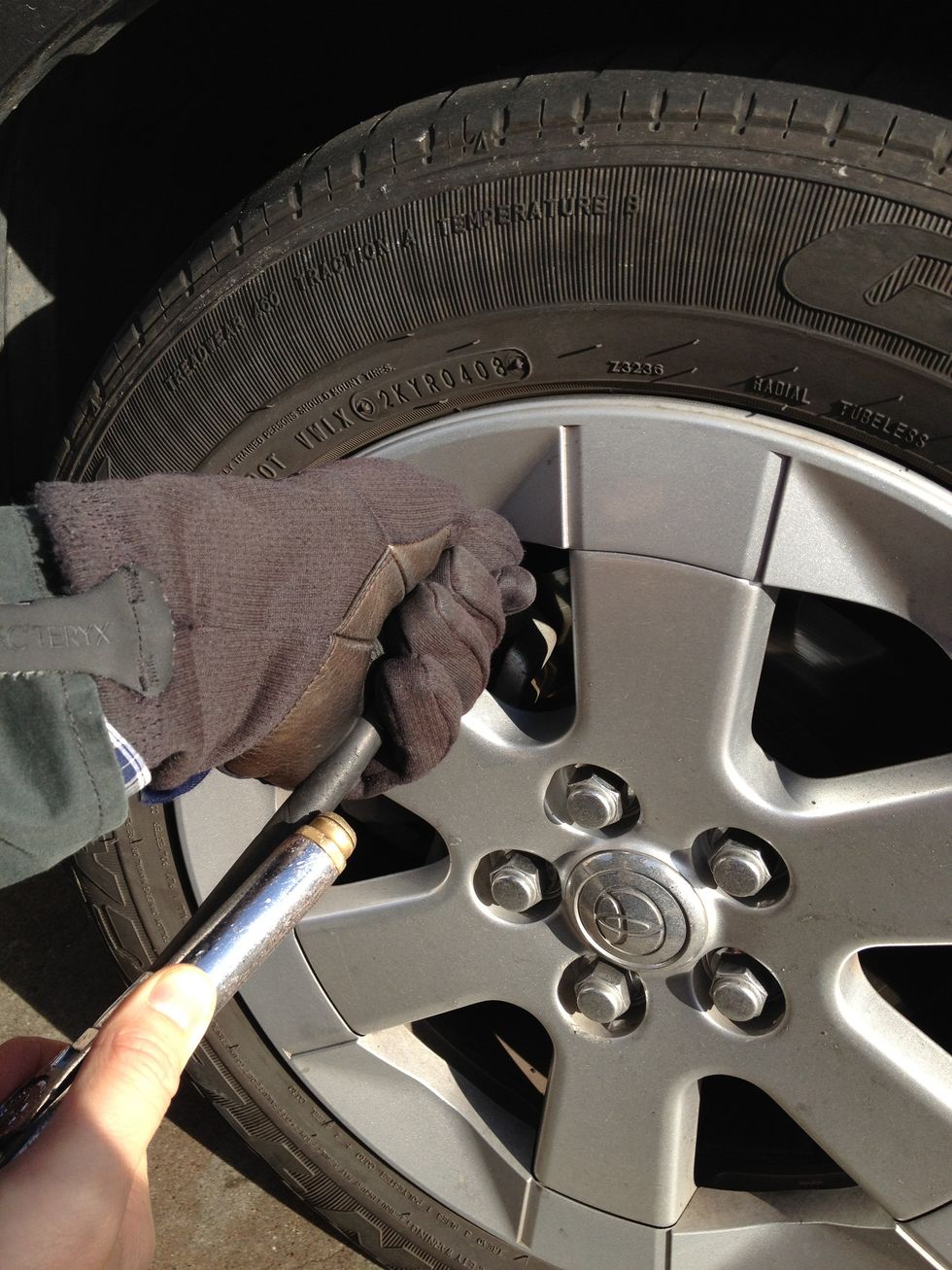 Inflate the tire with air.
1.0 Tire pressure gauge
1.0 Air pump
Proper PSI settings found in manual or car door