Guinea pigs need 10 sq feet for 2 pigs, or a 2 by 4 C&C. Go to guineapigcages.com to buy a C&C. They are the best type of cage and comparably cheap for their size. Pet store cages are way too small!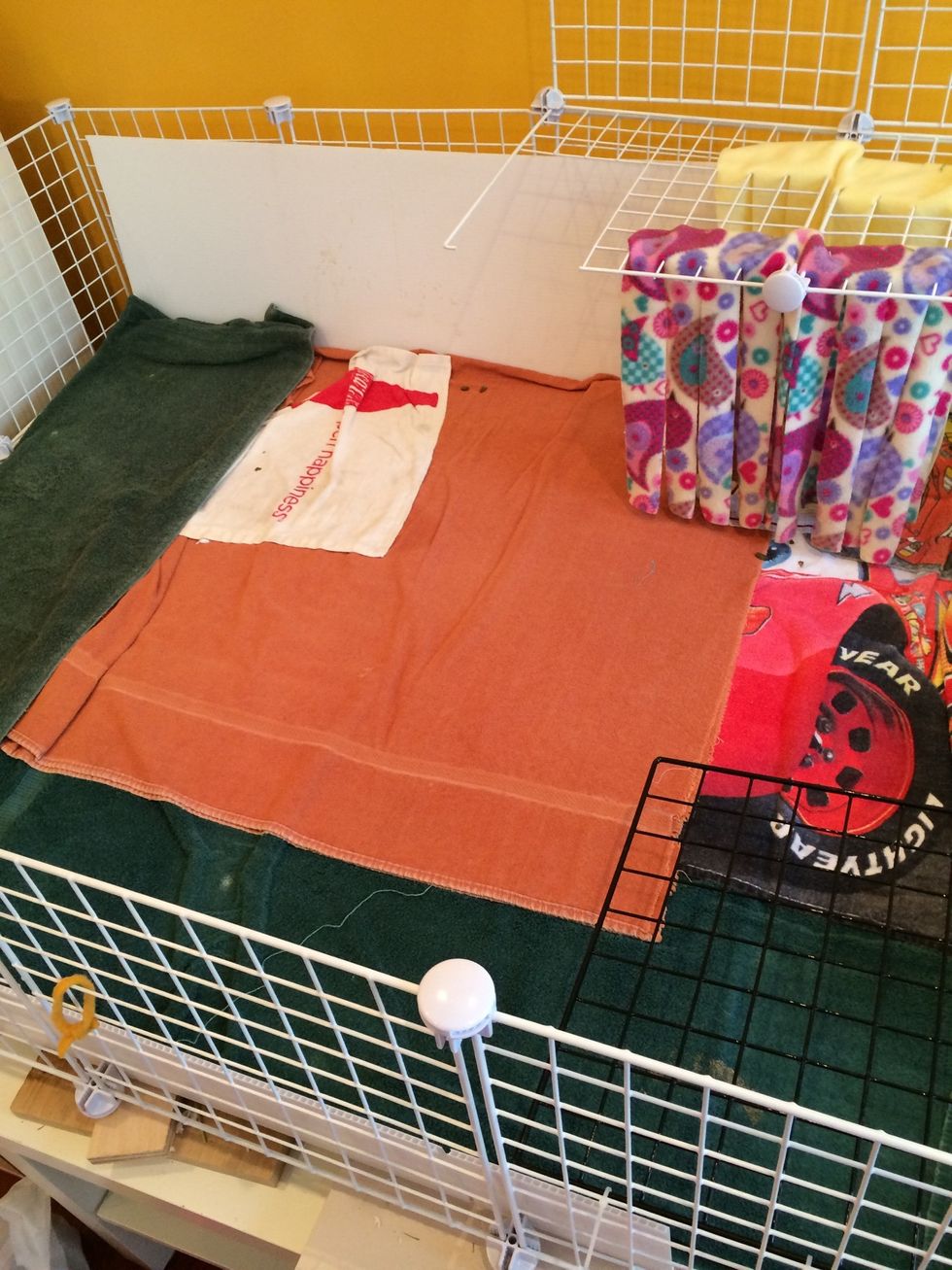 I'm going to use all fleece bedding in this. Start by setting up your cage and laying down towels across the bottom.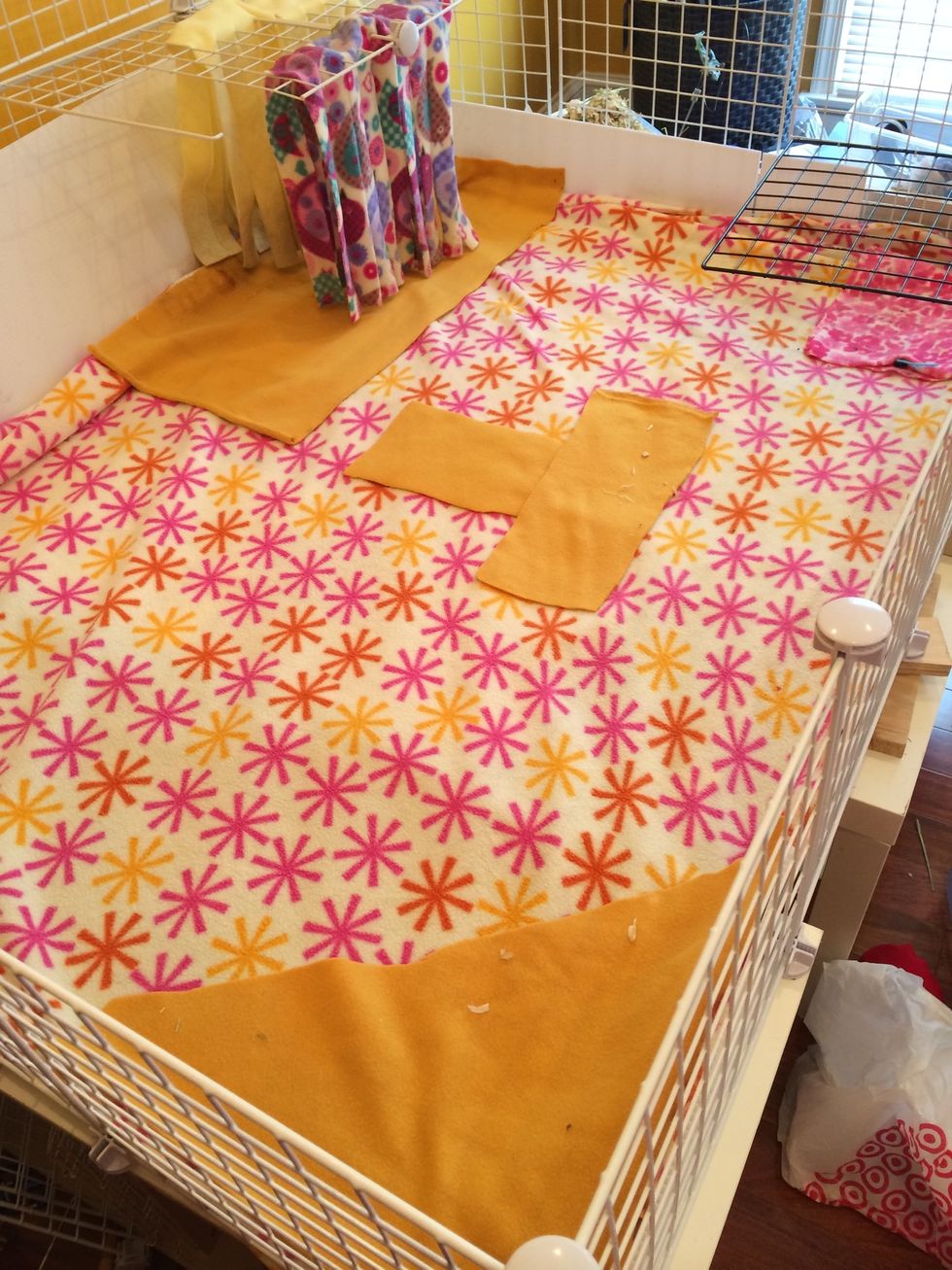 Place your fleece over the towels. Also add an extra fleece piece wherever a shelter is going. (You need to wick fleece before use- wash it 2-3 times until liquid soaks through)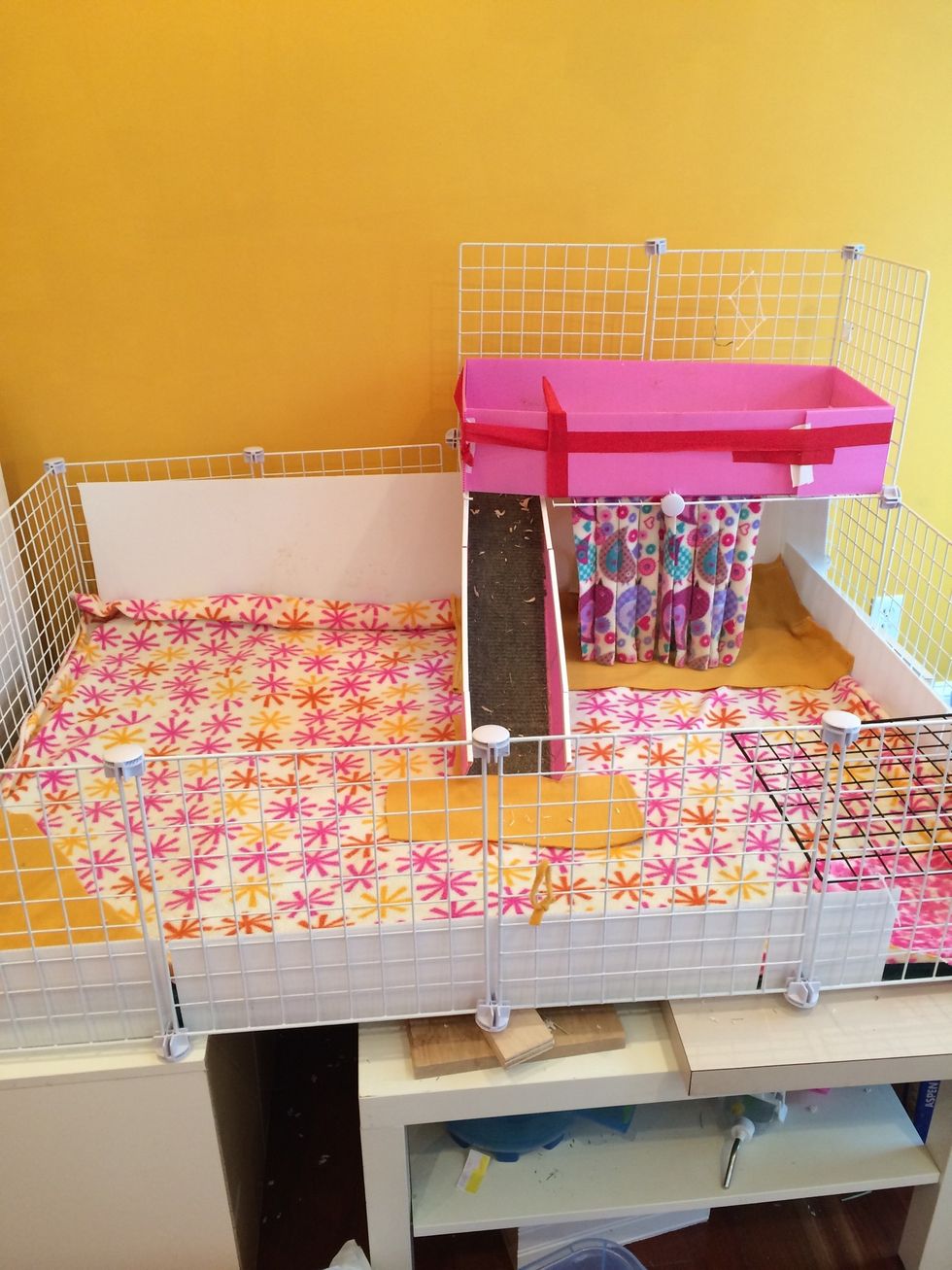 Add your loft and ramp, if you have one.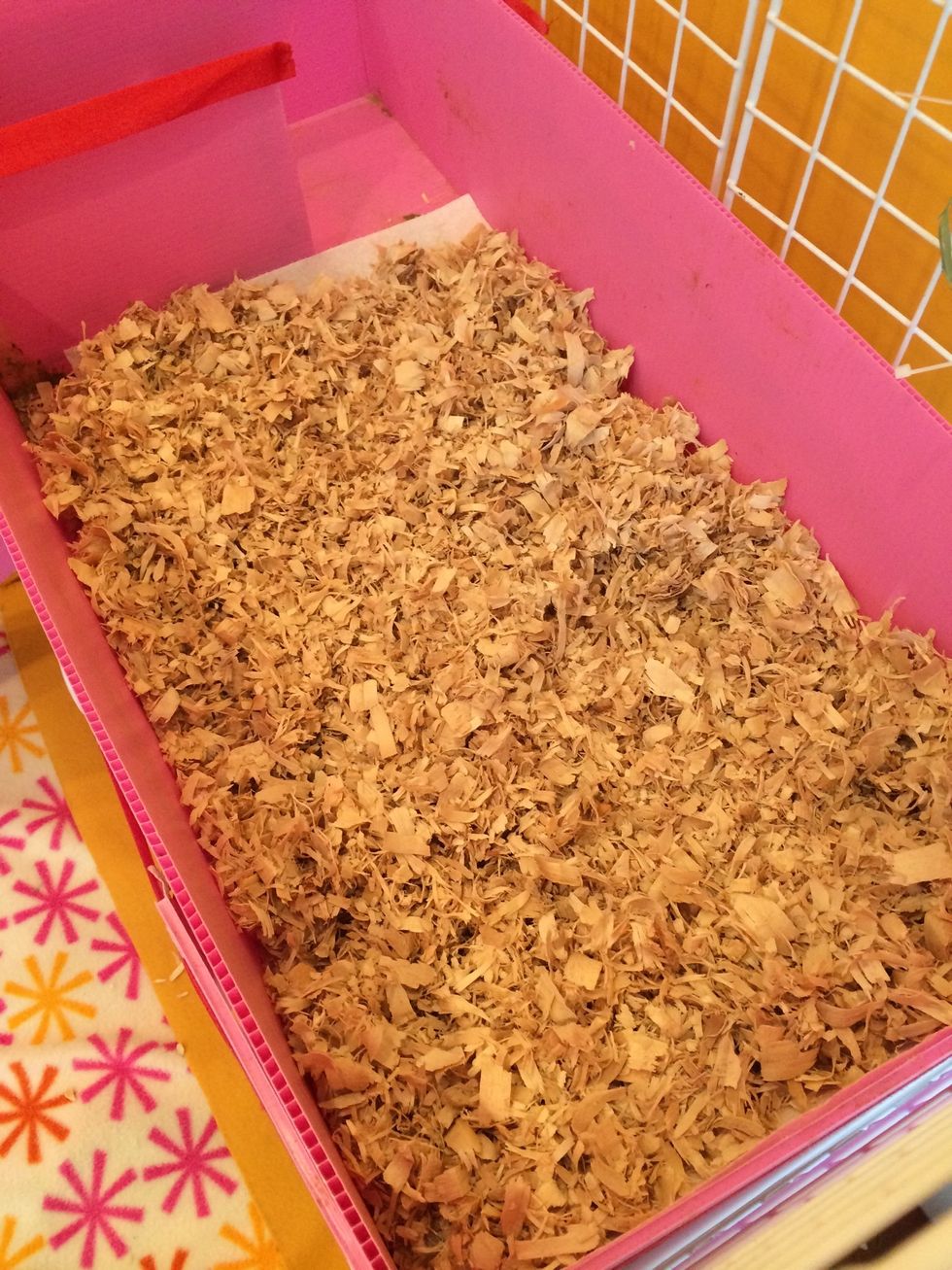 For the loft, where the food goes, use aspen or Carefresh bedding. You need to change this weekly, and wash the fleece weekly also. Fleece needs to be swept off every other day.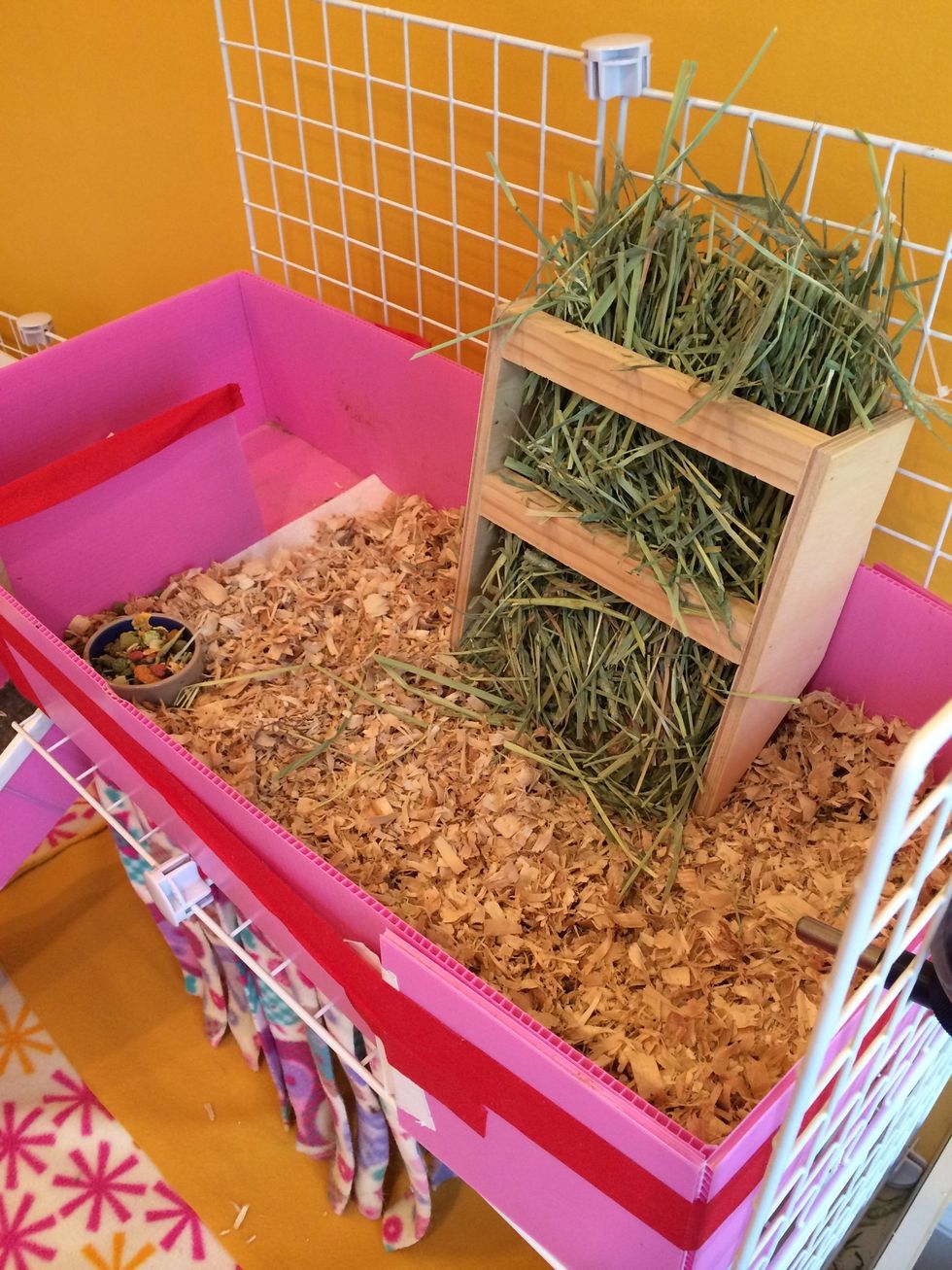 Add your hay manger, food dish, and water bottle. Please feed Oxbow hay and food, and change water daily! Feed your pigs 1/4 cup of food per pig per day. Hay is unlimited, and should be soft and green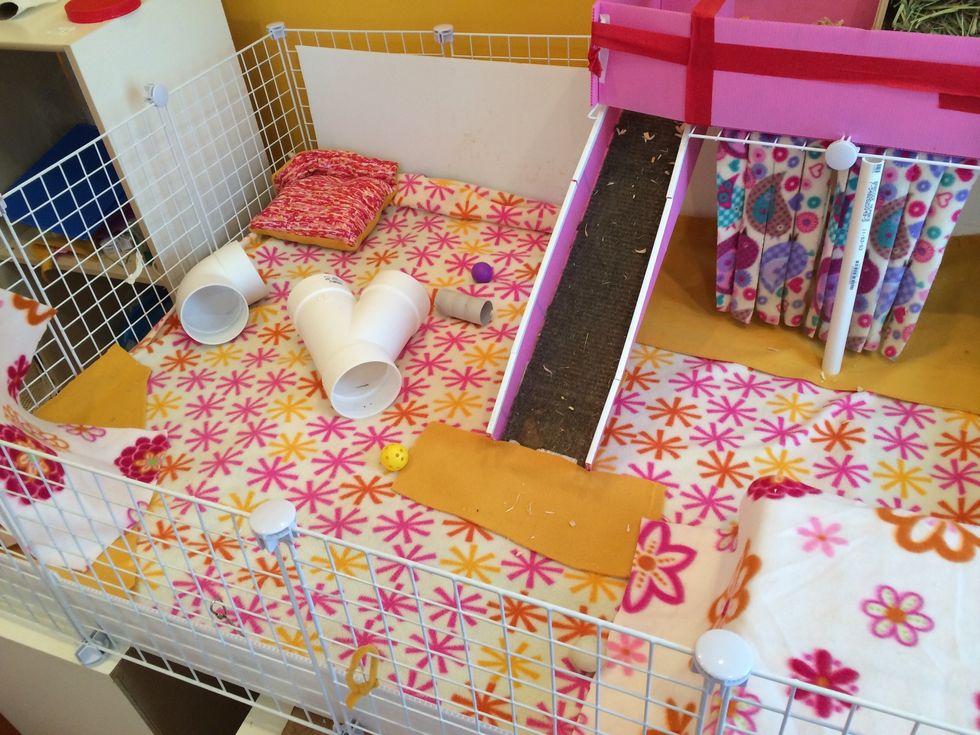 Add all your toys and shelters. 4" PVC pipe works well for toys, as do ping pong balls. Pigs love toilet paper rolls to chew! Clean toys and shelters weekly. All of mine are made of fleece.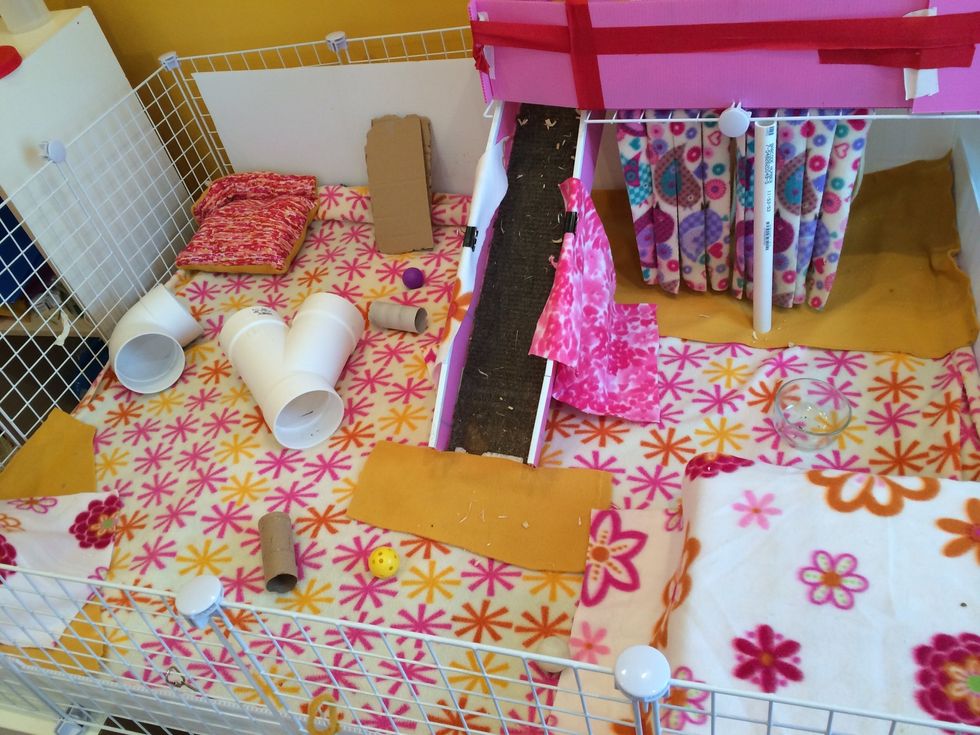 I clip fleece to the sides of my cage with binder clips, to make tent shelters.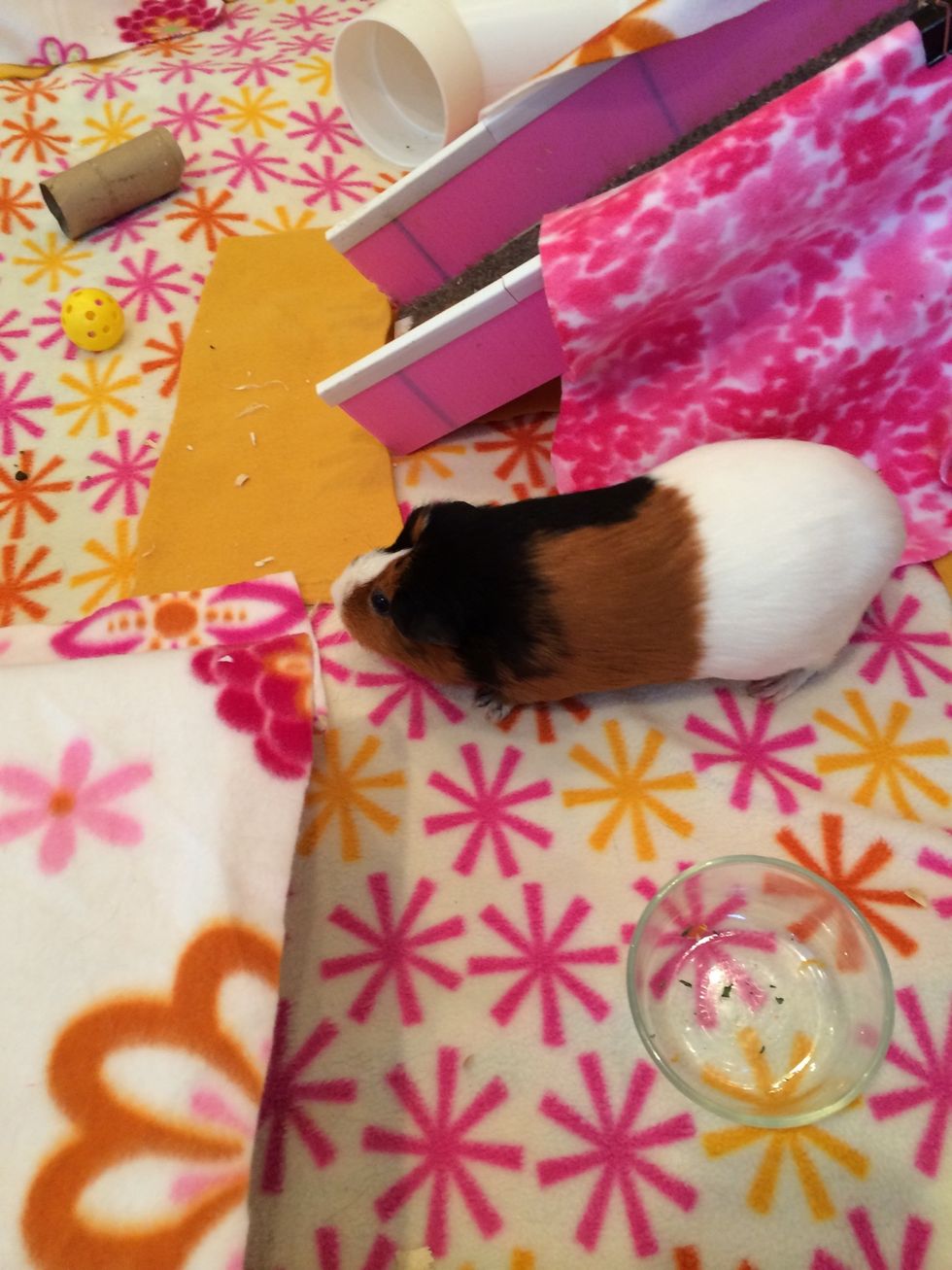 Here's a happy piggy exploring! Her friend, because you ALWAYS need at least two, is hiding.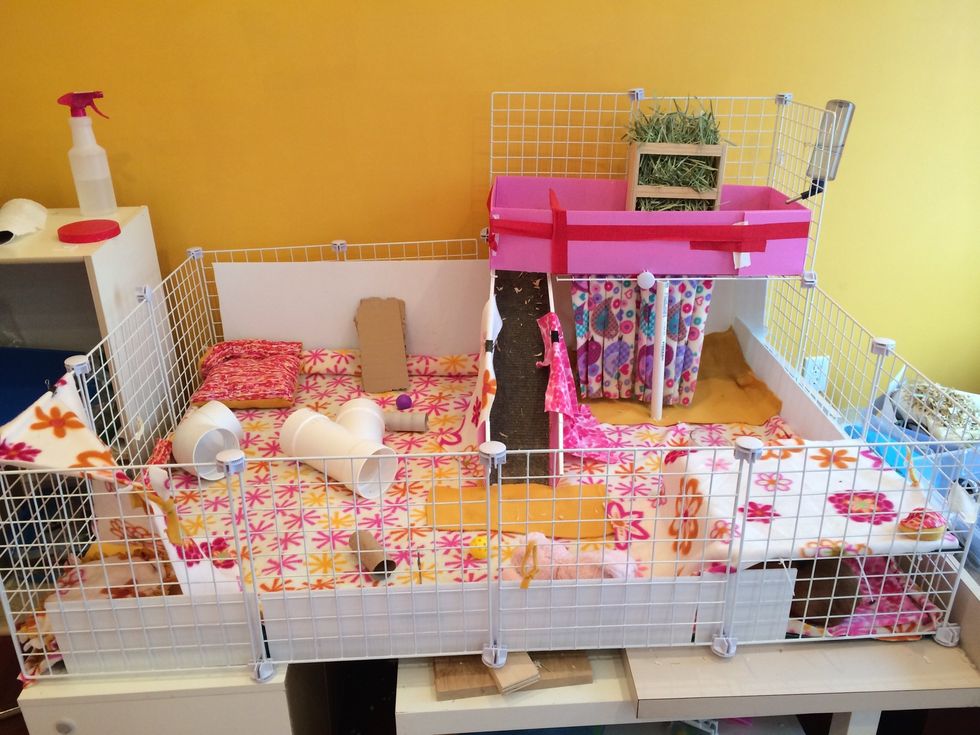 The finished cage! Clean EVERYTHING once a week and any questions you have can go below. By the way, fleece lasts forever and is MUCH cheaper than buying $20 bags of bedding weekly.
Feed your guinea pigs healthy veggies every day! They love carrots, lettuce (no iceberg), berries, apples, etc. Every day, your pigs need 1 hr of safe playtime outside of the cage.
So, here's my daily schedule. Follow this for healthy pigs. Morning- Feed, clean water bottle, give veggies & hay Afternoon Sweep fleece, playtime Night Feed, give more hay
On weekends, clean all dishes and replace kitchen area bedding. Wash your fleece and towels with natural detergent, but no fabric softener. Air dry it. Clean all toys and shelters.
Thank you and good luck! Comment any questions. Remember, pigs live 5-8 years and should be in pairs.This is the best guide for healthy pigs. Many guides available here recommend improper practices.
Food
Hay
2.0 Guinea Pigs (minimum)
Water bottle
Ceramic dish
Safe toys
2 shelters per pig
Bedding (fleece preferred)
C&c cage
Willow Sailor
I have two puppies, Willow and Sailor, 2 horses, Chase and Wall-E, two guinea pigs, Sugarpuff and Bubbles, and two aquariums. I've got lots of advice for pets!