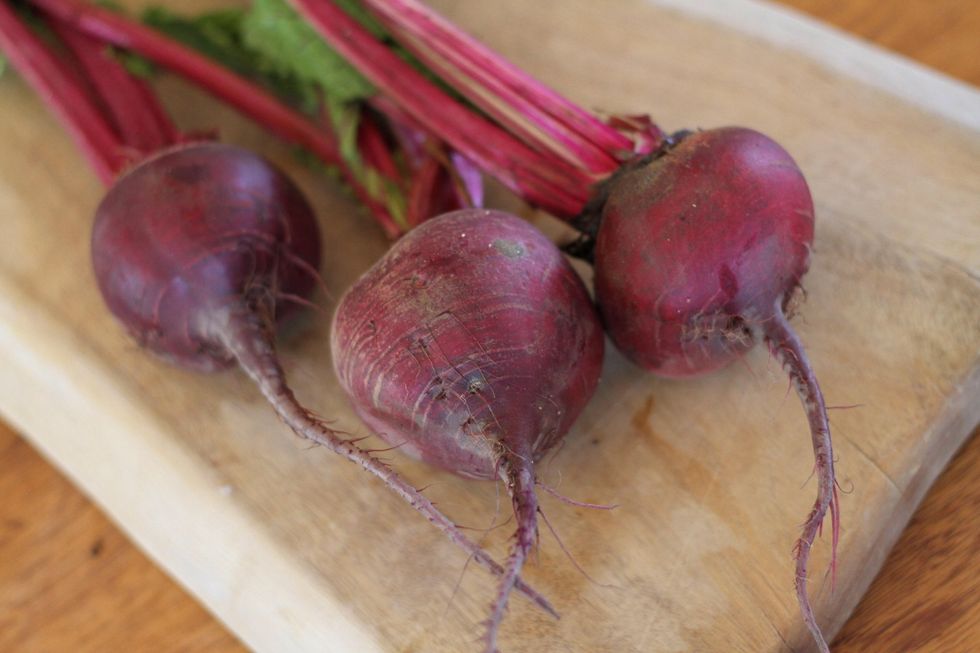 Obtain fresh beets from your garden or the grocery store.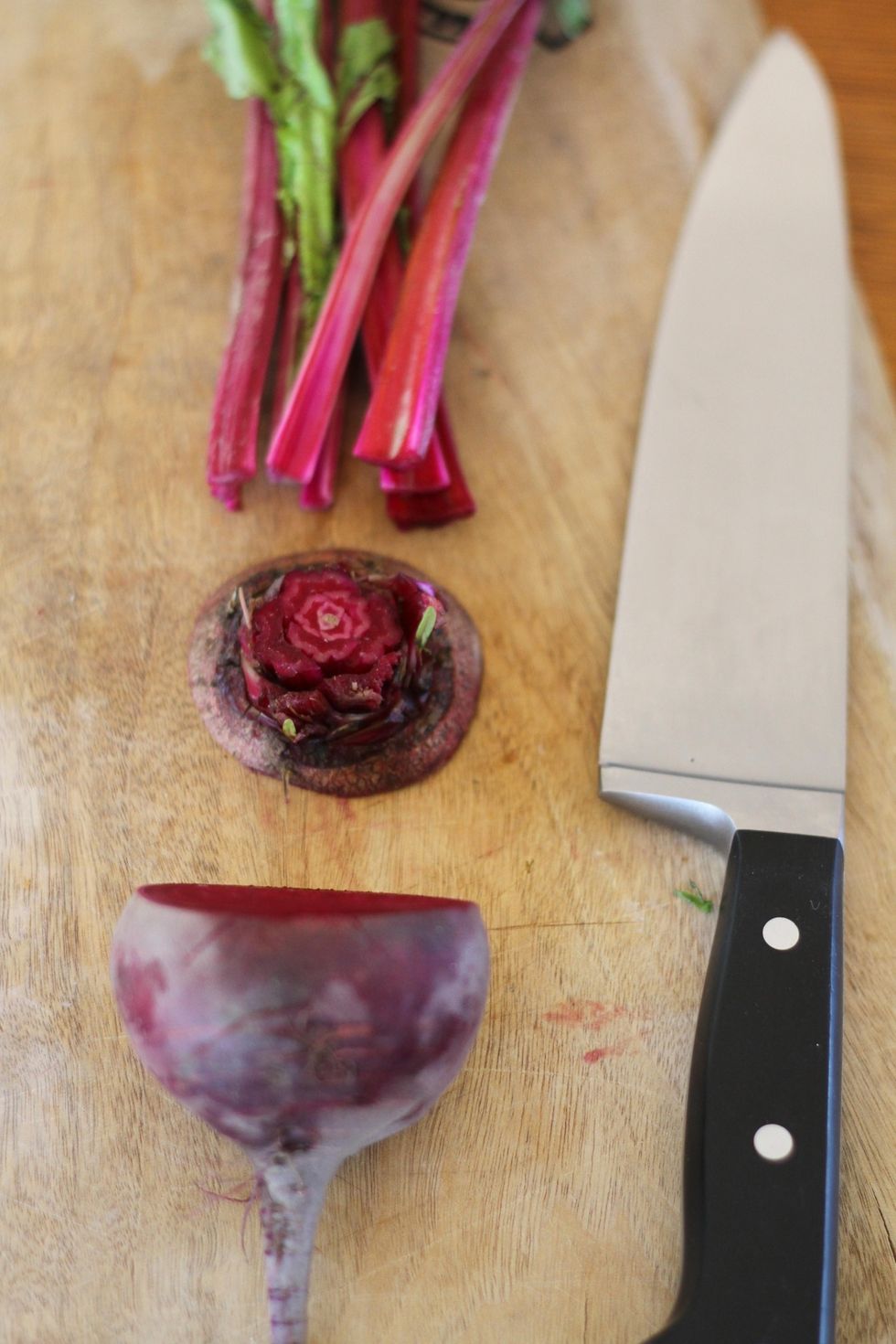 Cut the greens off the top of the beet, leaving 1/4" of the stems attached. Cut the bottom of the beet off the disk where stems are attached (make delicious things w/ both the discarded beet & greens)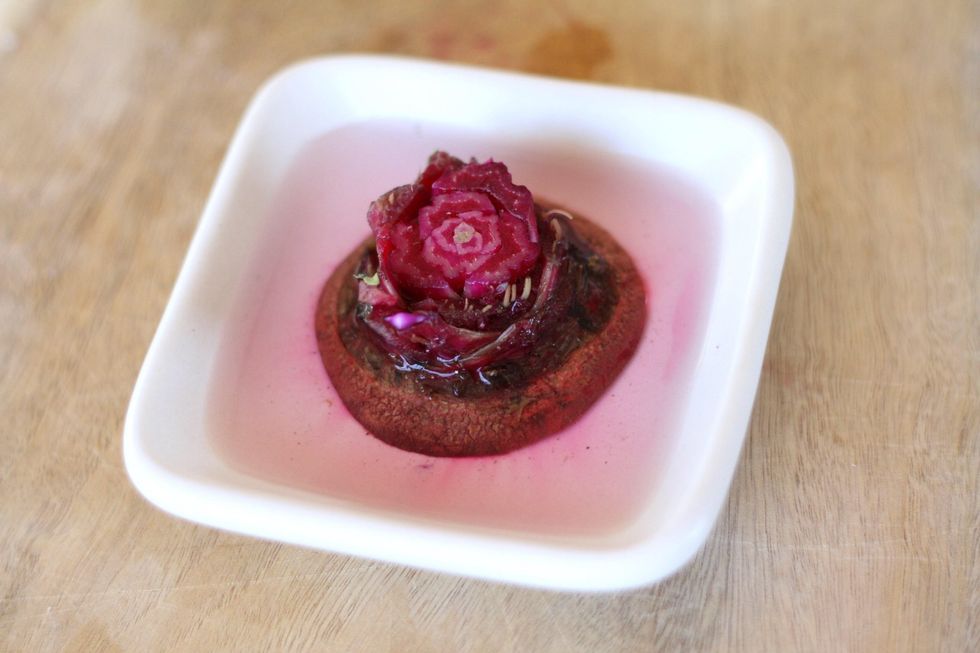 Place the disk, stem side up, into a bowl or saucer of shallow water.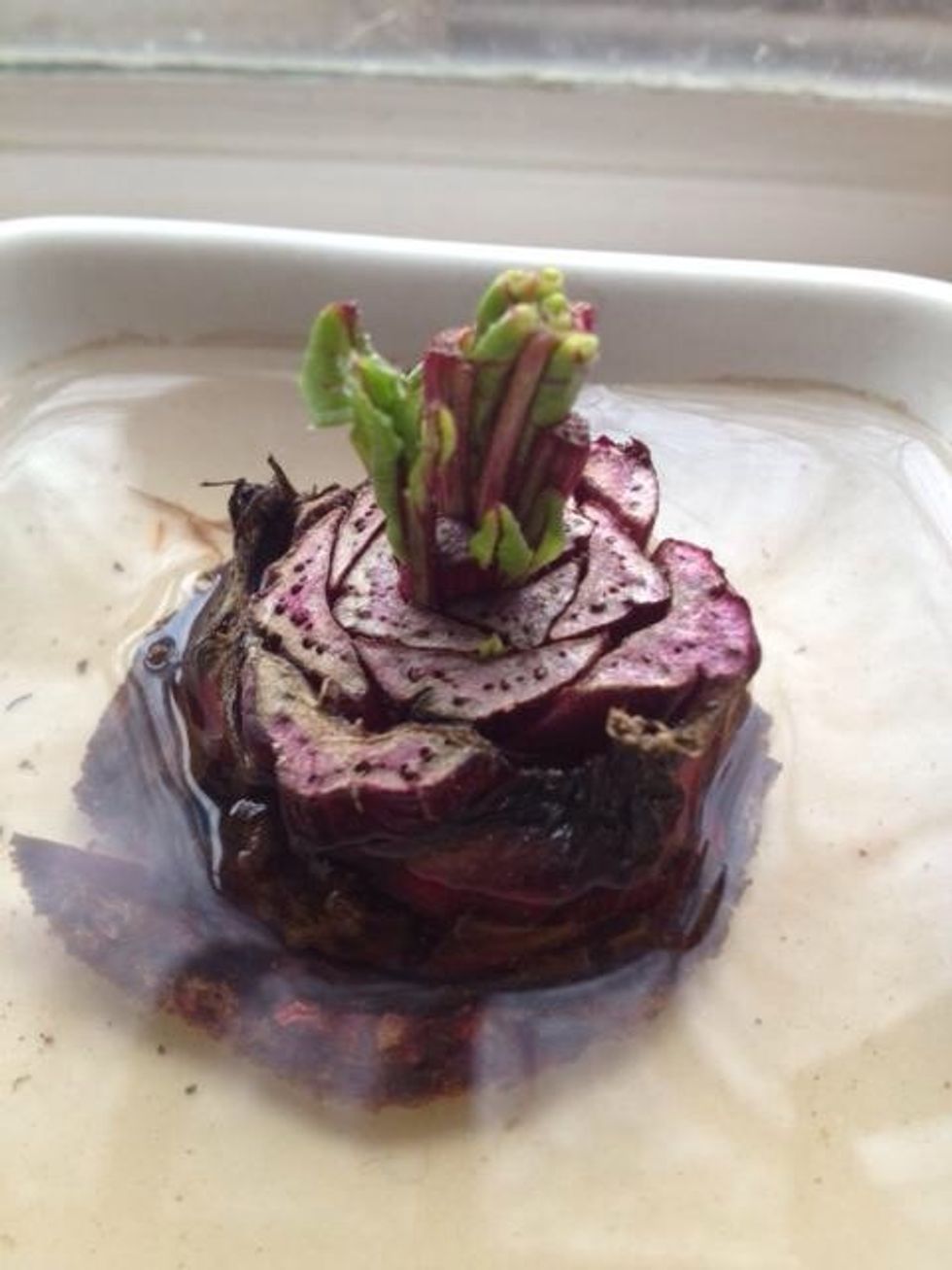 Refill the water if it gets too low. The water level should be just under the stems.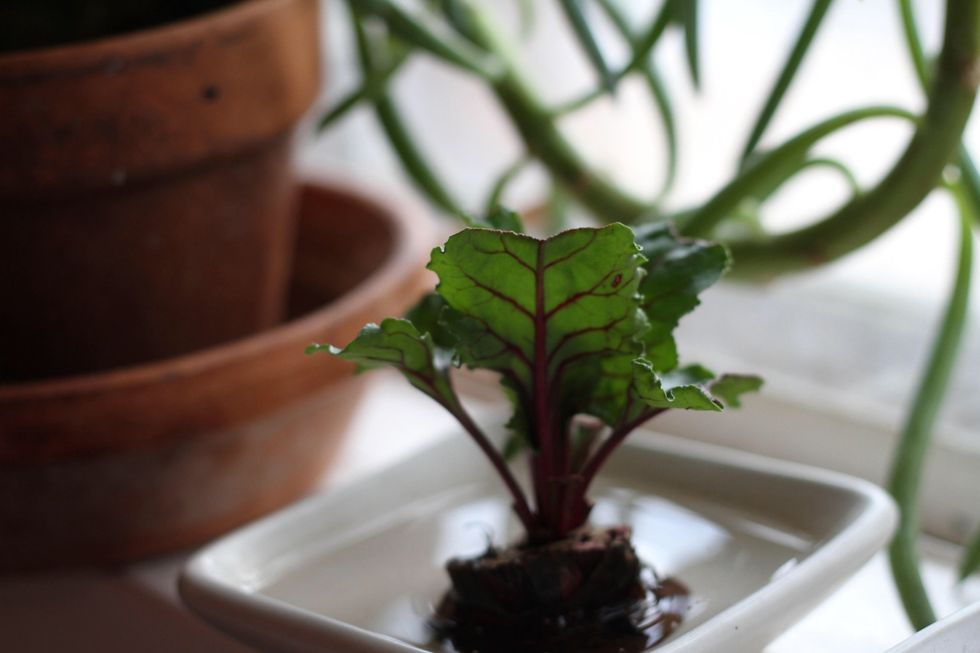 Watch your beet greens grow back!
When they grow to the size you like, use beet greens for salads, stir fries, quiches, or anywhere you would be using spinach, chard, collards or kale.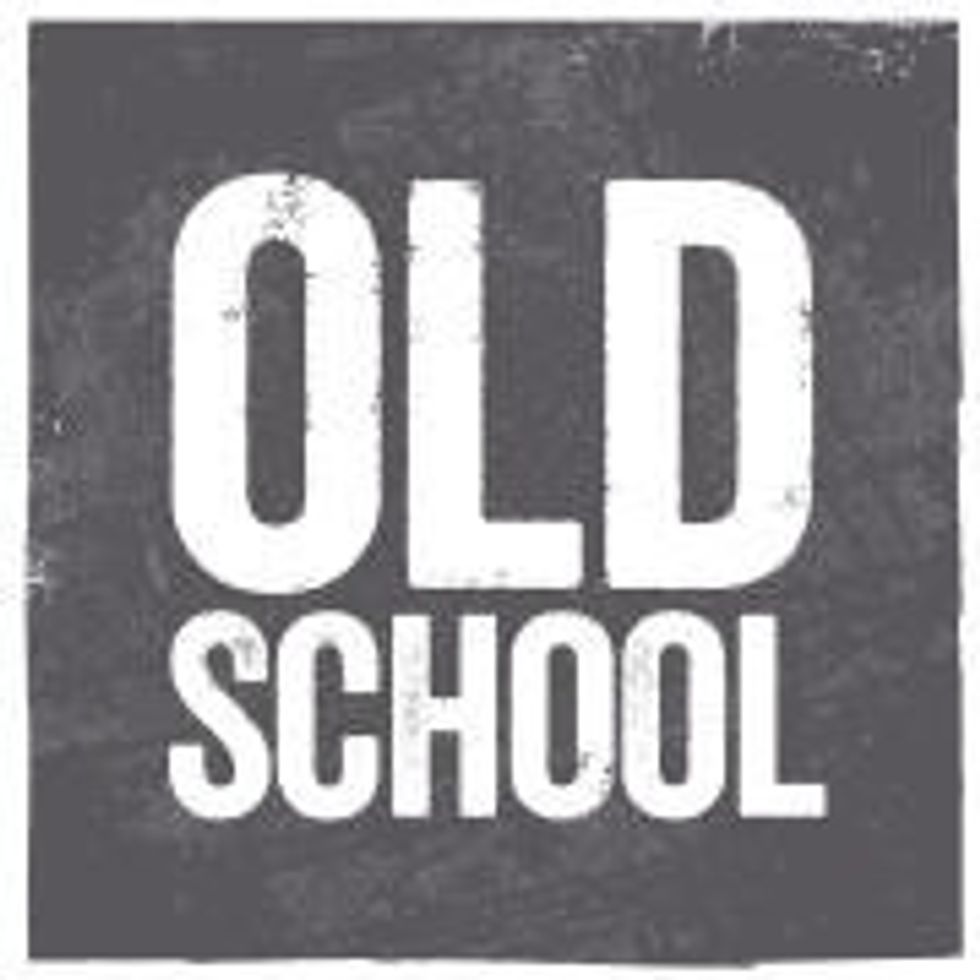 See more tips and guides like these at www.theoldschool.com.
1.0 Fresh beet
1.0 Knife
1.0 Shallow bowl or saucer
Water