How to project an ipad using reflector 2 for mac via wifi
Project an iPad Using Reflector 2 for Mac via WiFi
18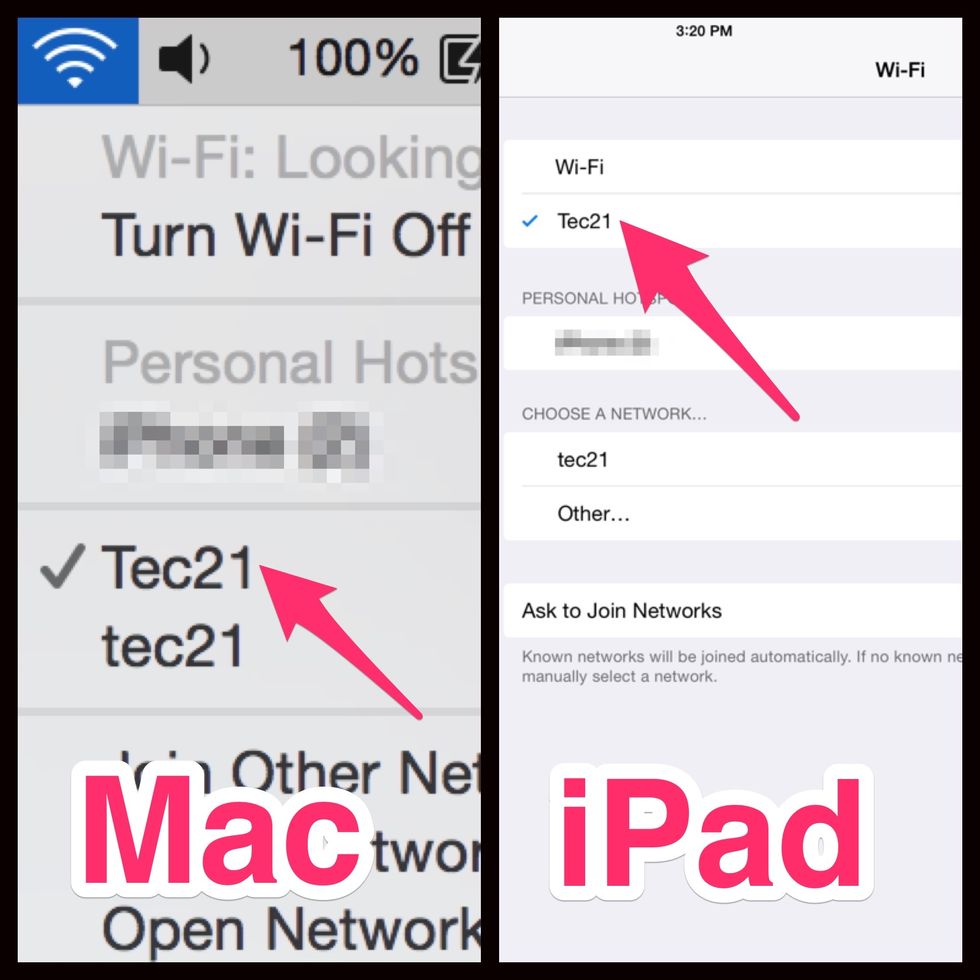 Make sure your iPad and Mac are on the same Wi-Fi network. In NBISD, you must use Tec21, tec21 or HS.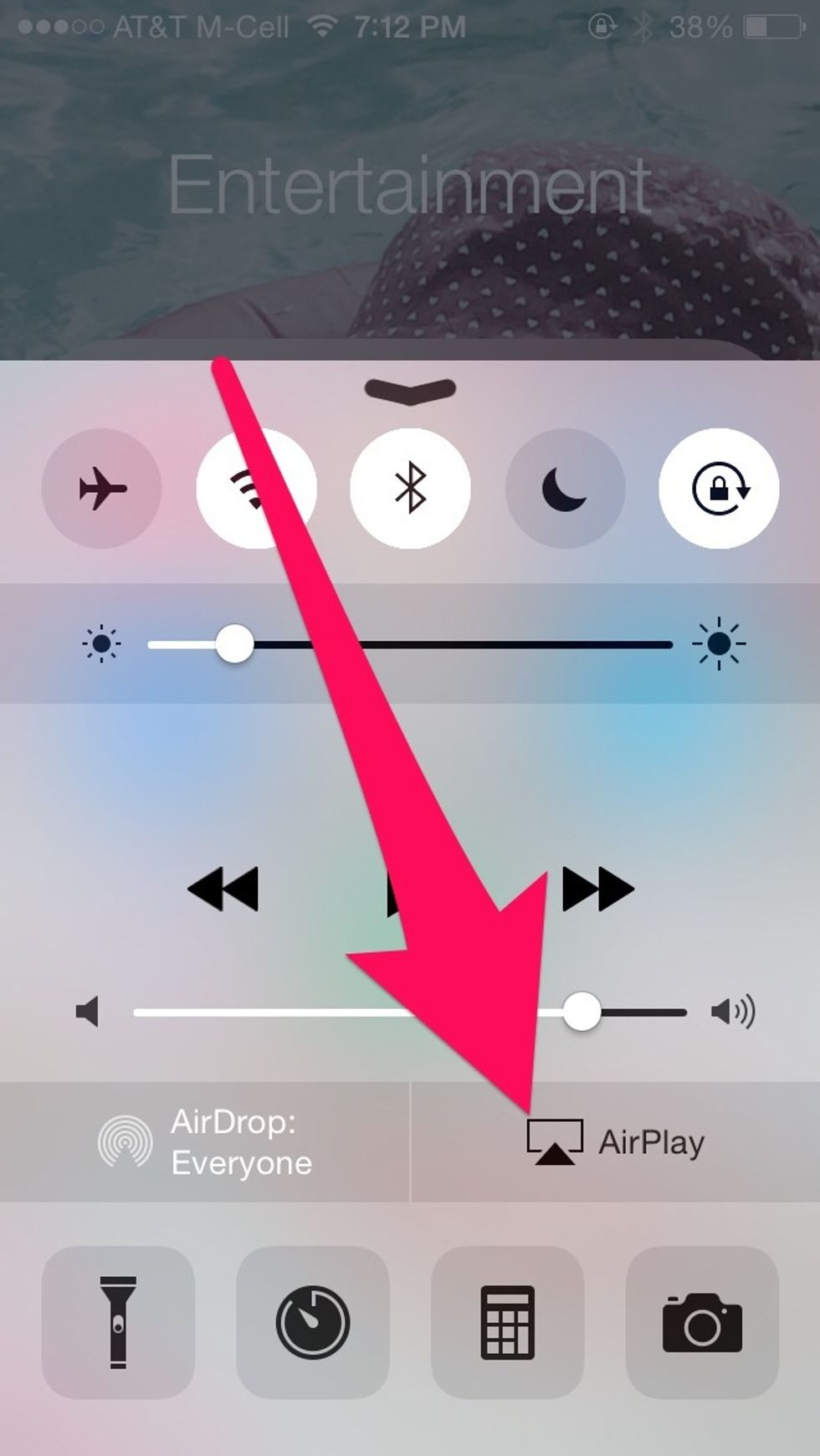 On your iPad, open AirPlay. Do this by swiping up from the bottom of your screen.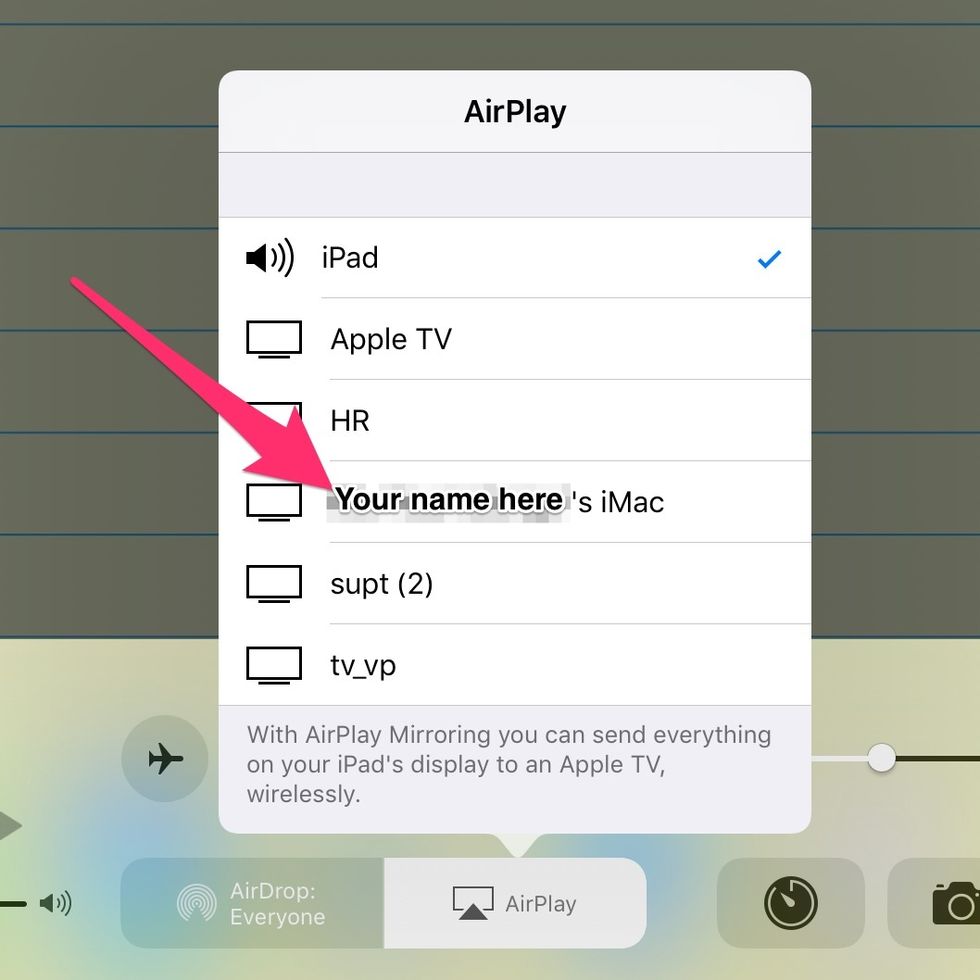 Select your computer.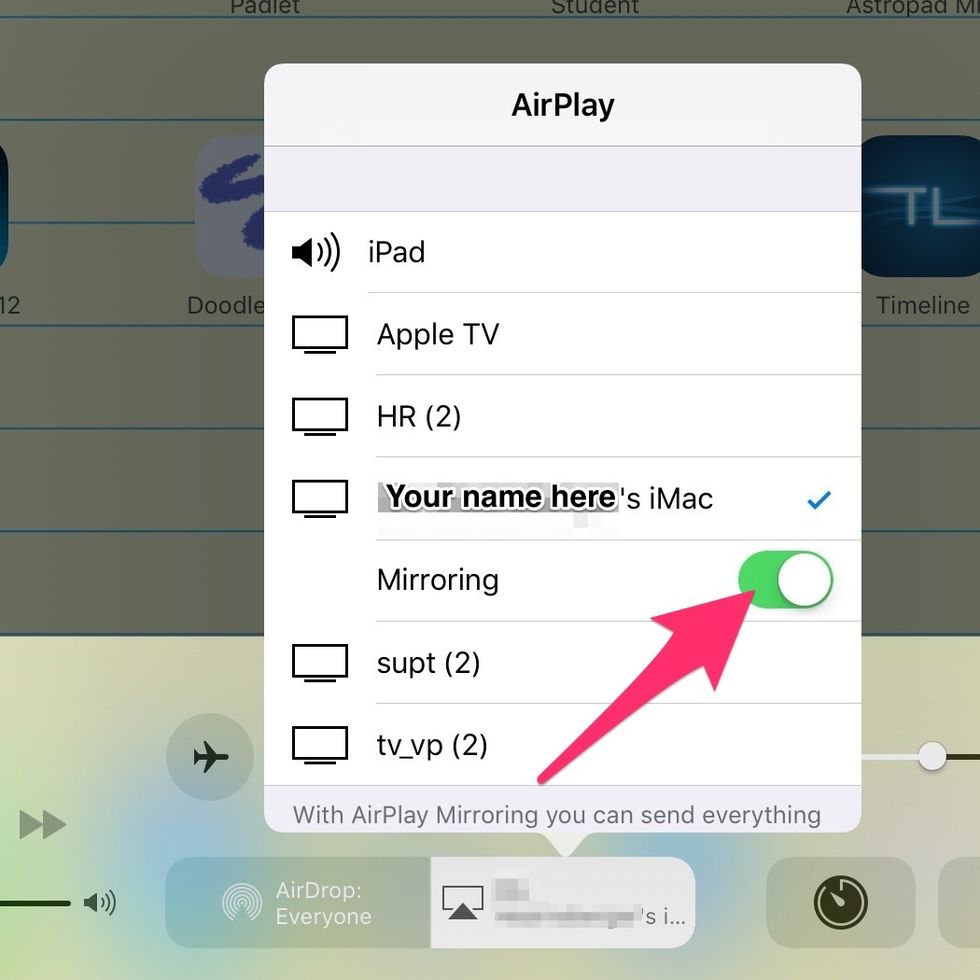 Turn mirroring on.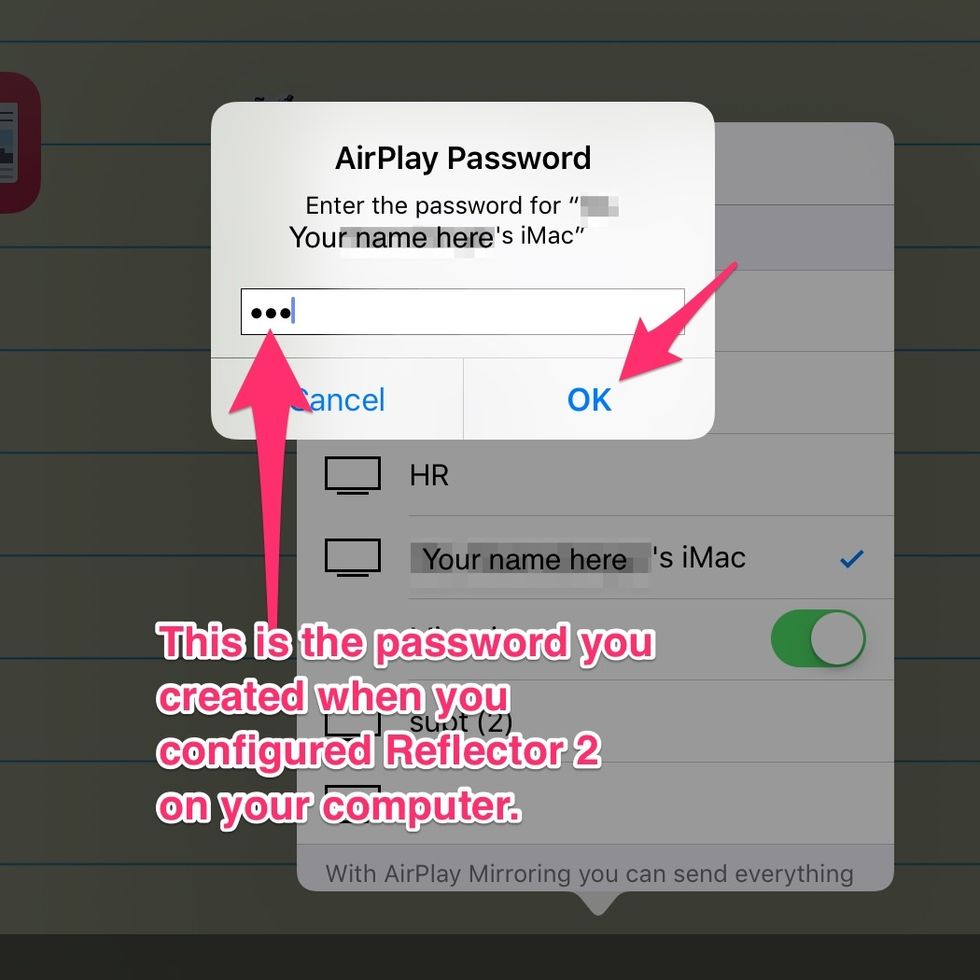 Enter your Reflector 2 password. See the Snapguide called 'How to Configure Reflector 2' for instructions on creating your password.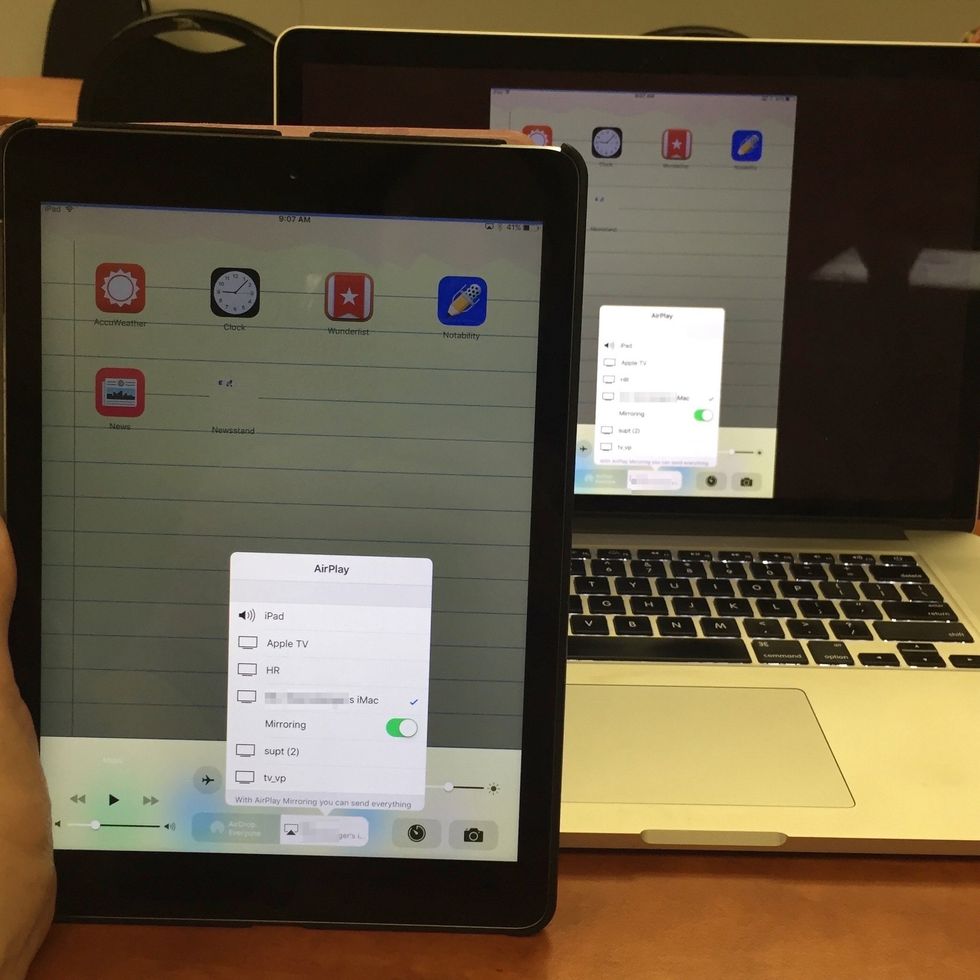 You should now see your iPad screen on your computer.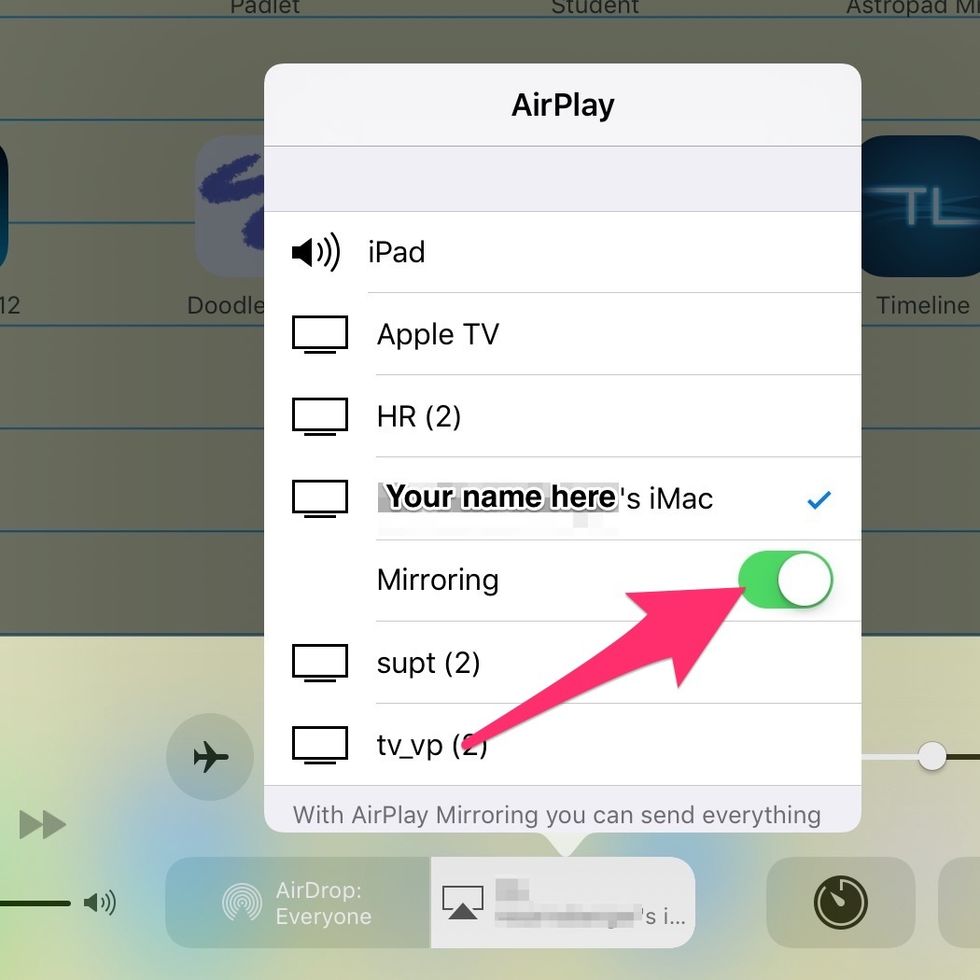 If it is not working, return to the AirPlay menu, and make sure Mirroring is on.
Now you can connect your computer to your projector, to display your iPad to your whole class.
When you are finished, return to the AirPlay menu and select iPad.
If you have any questions, send an email to your Instructional Technology Specialist.
Related guides: How to configure Reflector 2, How to configure your Mac after connecting to a projector.
Mac with Reflector 2 app installed
iPad with AirPlay
Wi-Fi network