The problem is- the original cost for a pair of boots was $85.65 but you have a coupon for 30% off. What will you owe the cashier?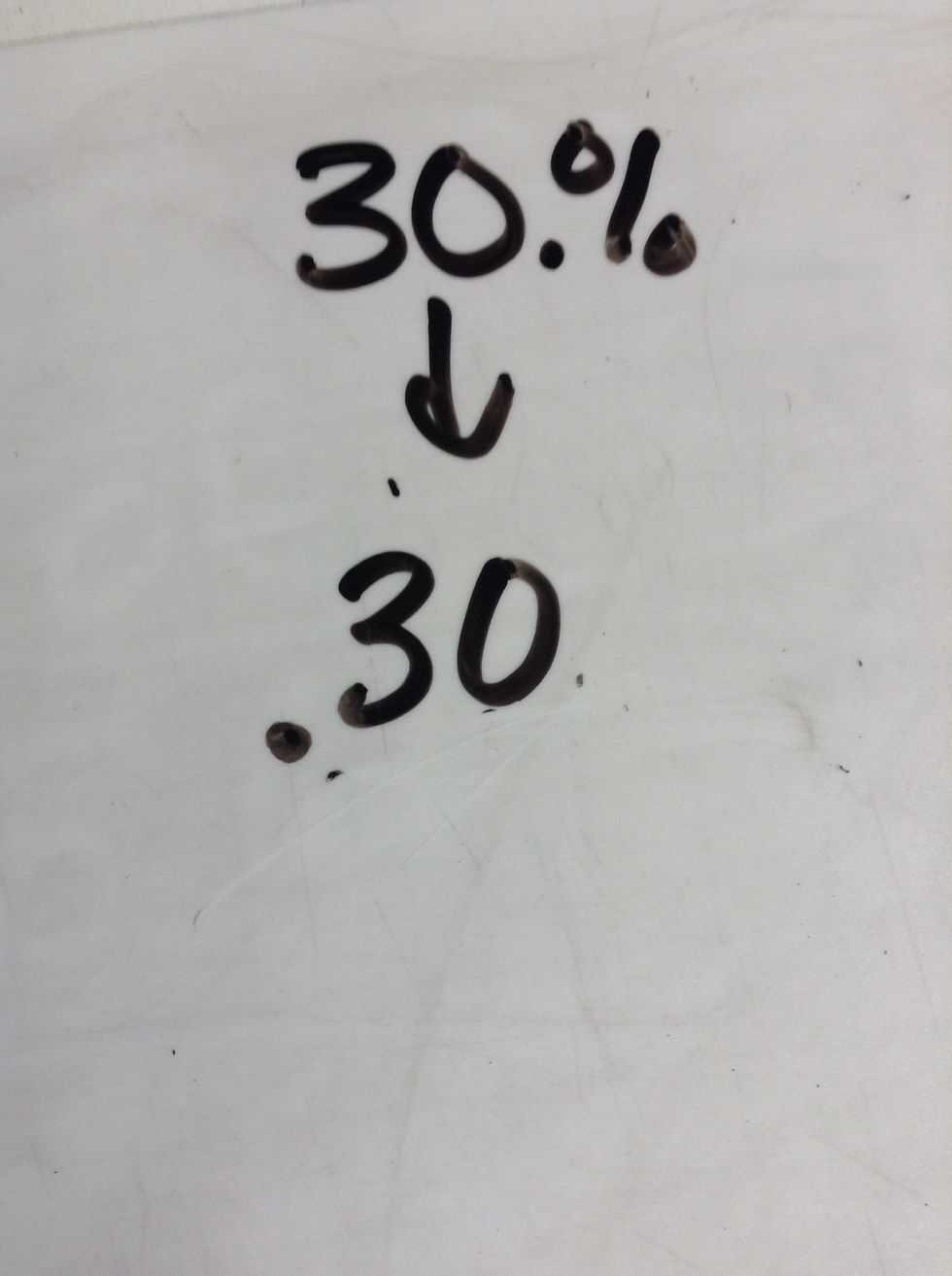 First make 30% into a decimal by moving the decimal over two places to the left. That will make it .30.
Now you take $85.65 times .30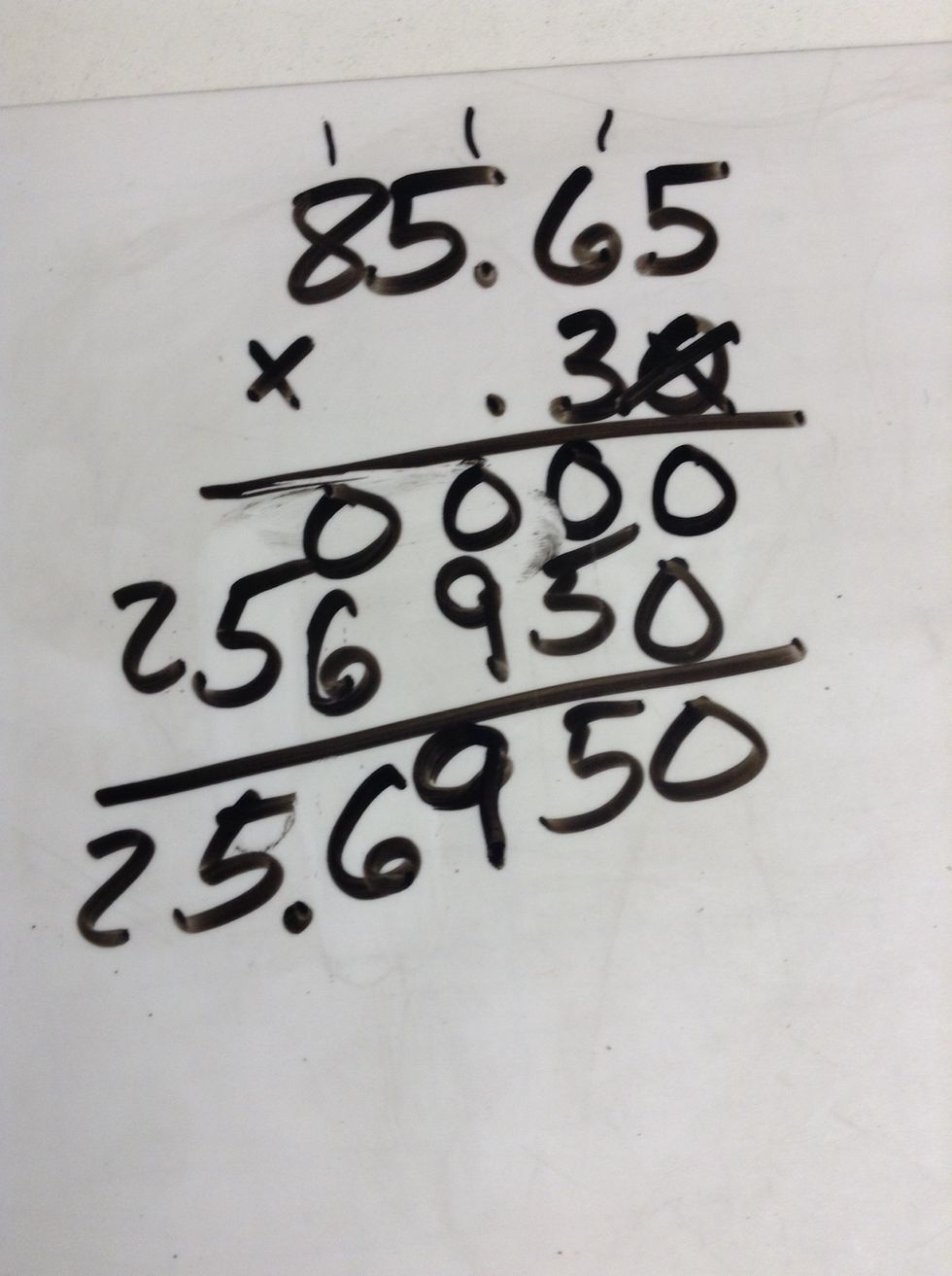 That equals $25.6950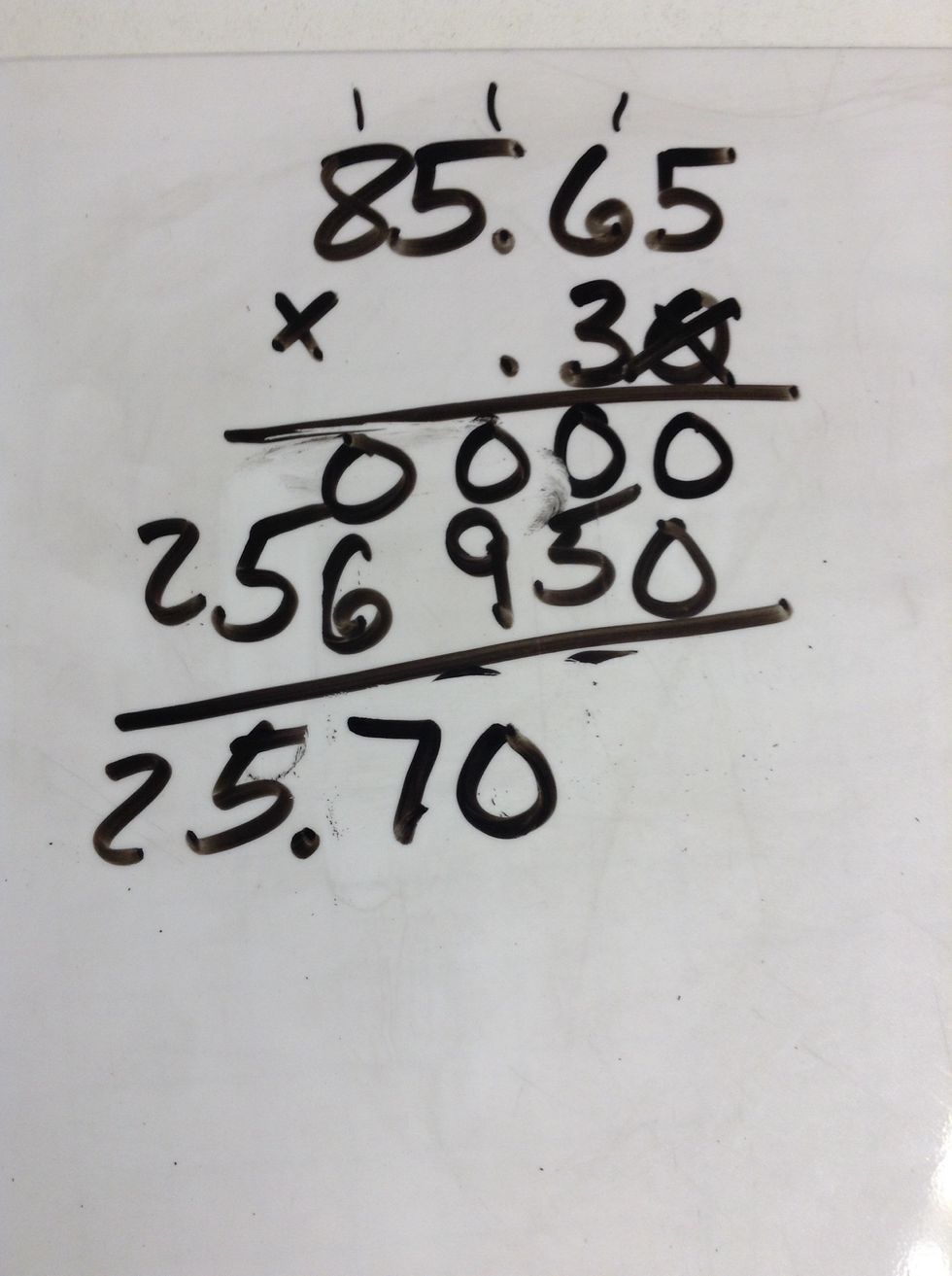 But you need to round it up. So you take away the zero and the 5 rounds up to 10 from the 9 so you just add one more to the 6.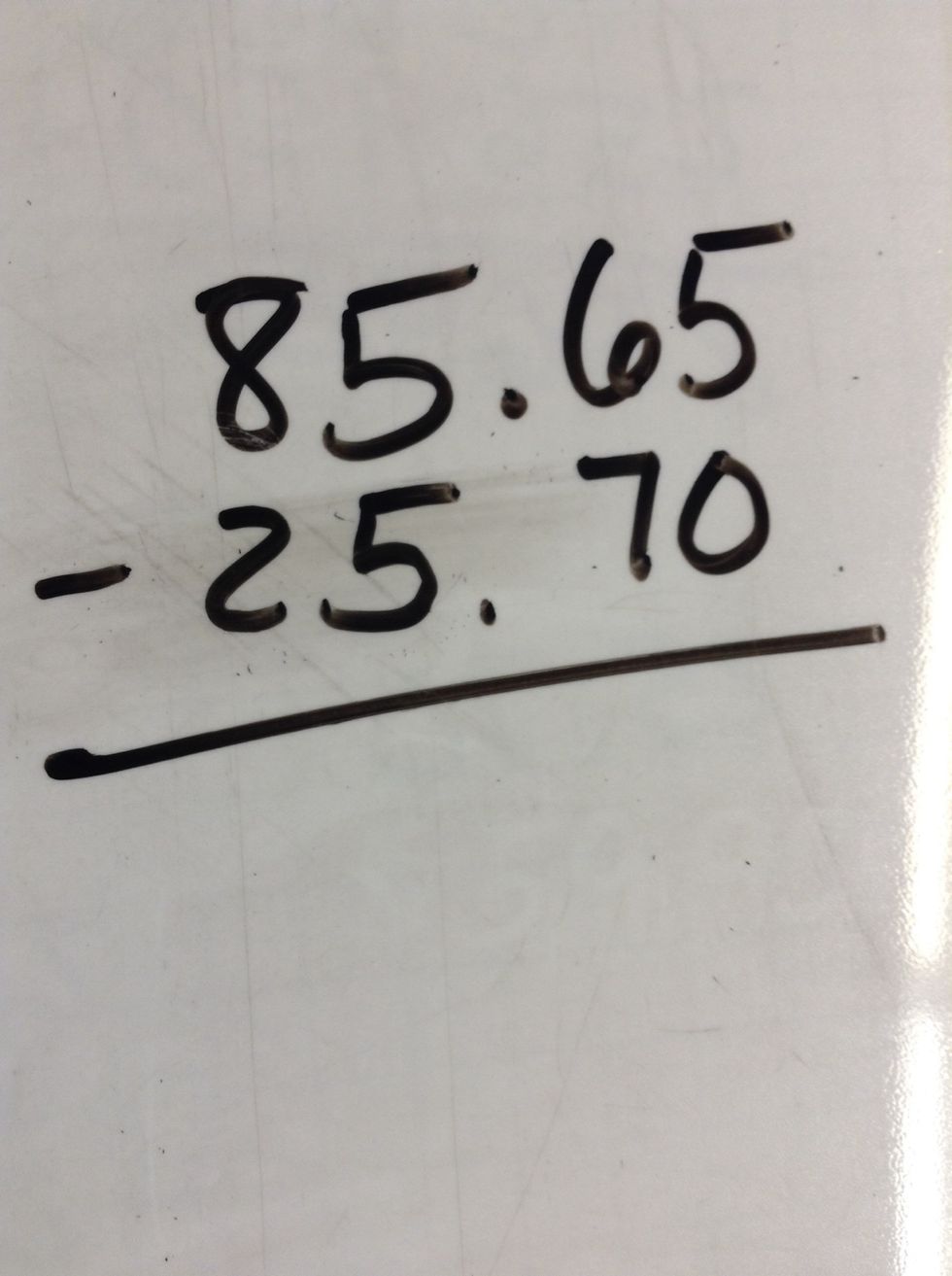 Now you take $85.65 minus $25.70.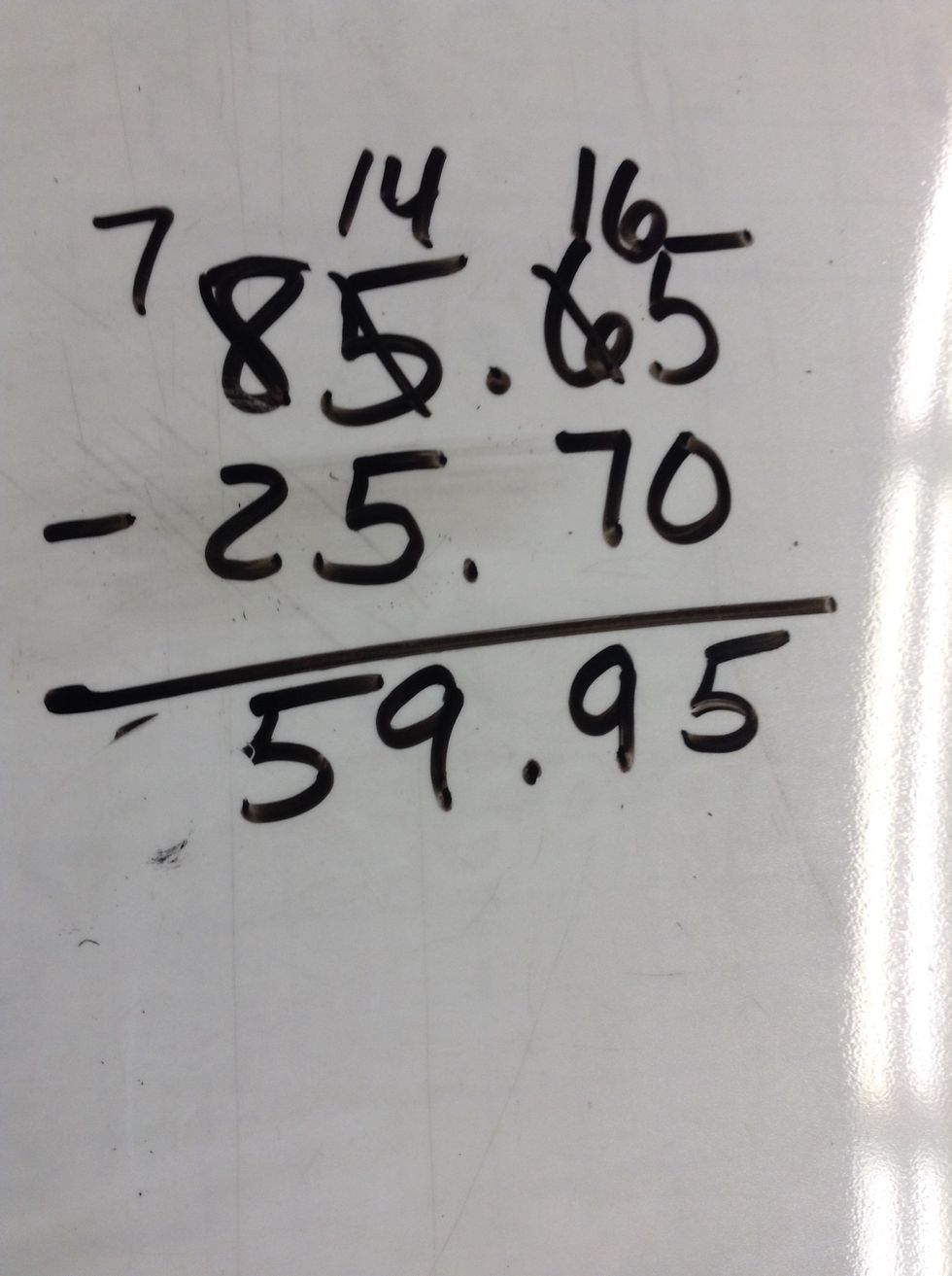 That equals $59.95.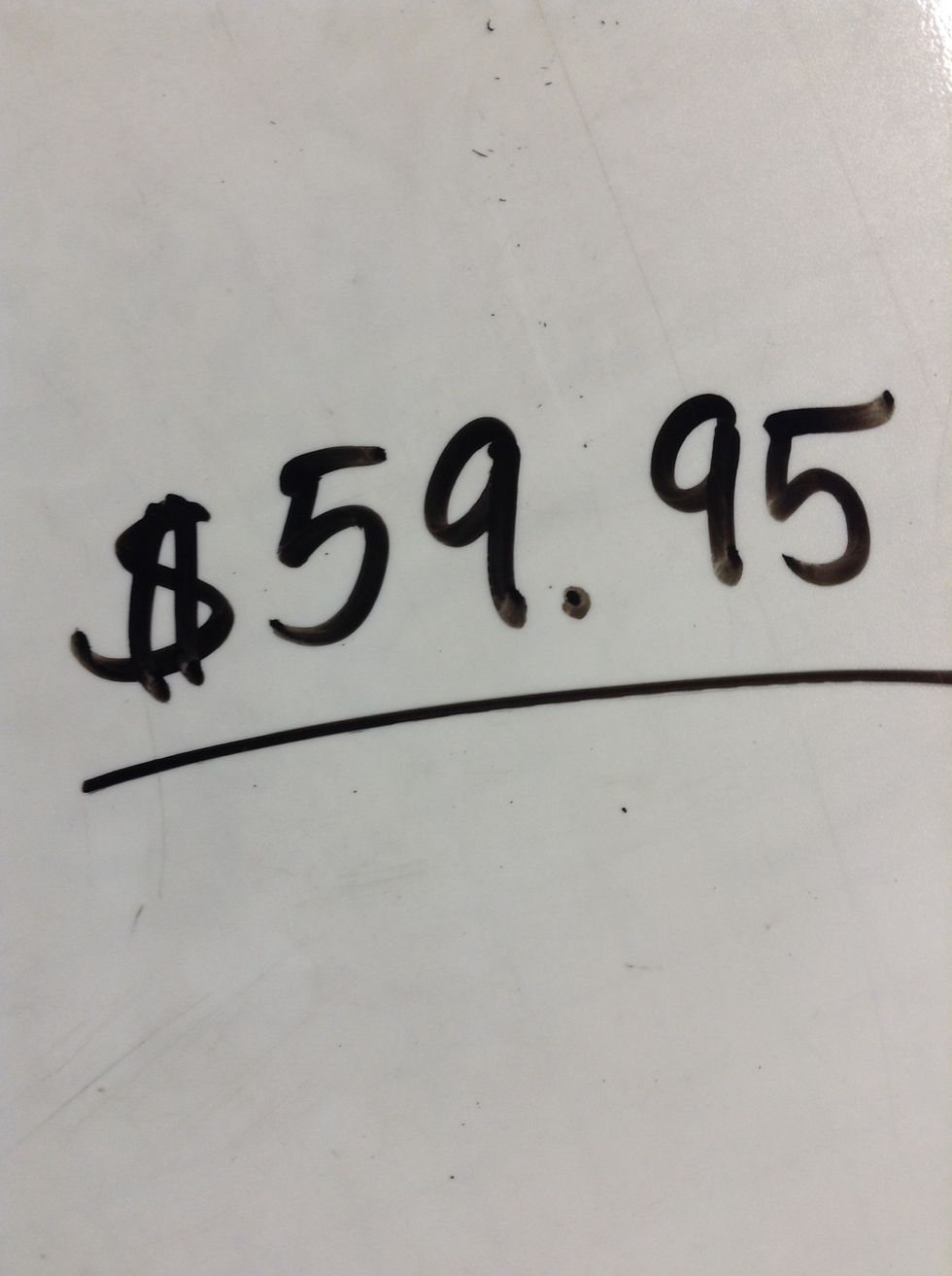 So you will hand the cashier $59.95.
Pencil/Marker
Paper/Whiteboard