How to print negatives on 11x17" laser-printable inkofilm
Print Negatives on 11x17" Laser-Printable Inkofilm
150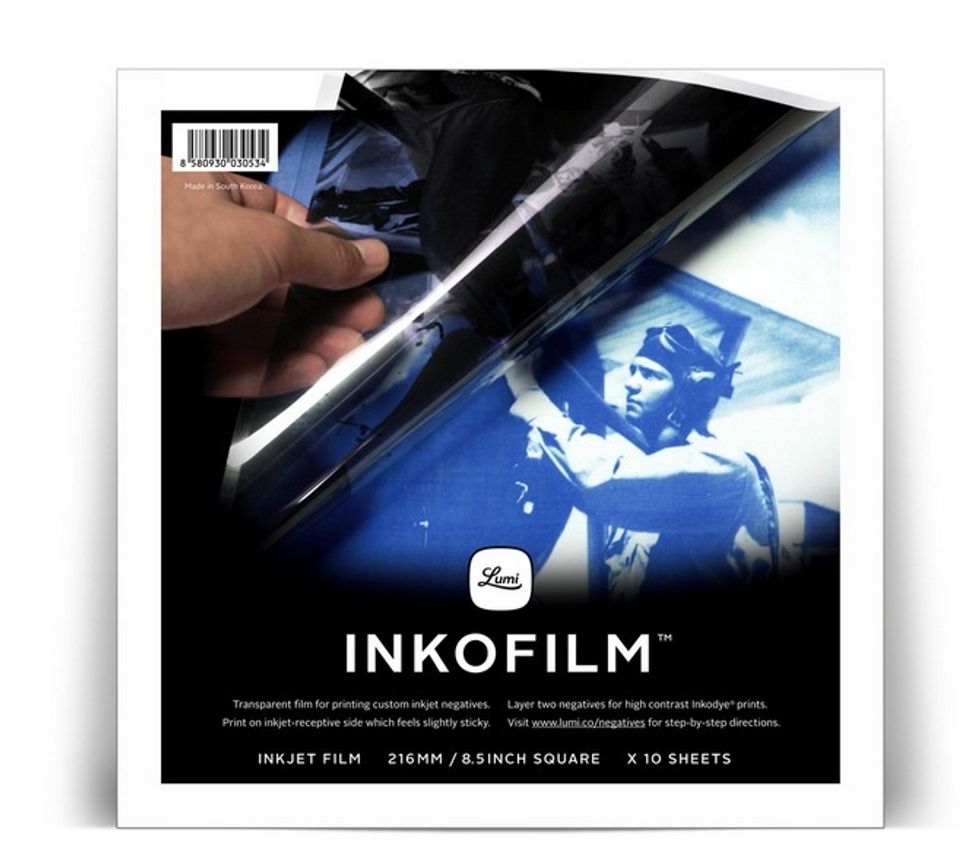 Please note that we have discontinued our 11x17" Inkofilm and now carry a new 8.5" square inkjet-printable Inkofilm so you can print from home. We have a guide for that too!
Take a USB drive with your digital negative & laser printable transparency film to a FedEx Office or local copy shop. To find FedEx Office locations visit www.fedex.com/us/office.
Insert your USB flash drive into the self-service copier station and using the touch screen, select the file you want to print. Then select "Next".
Select the 11x17" paper size when printing onto Inkofilm laser transparencies. Then click "Next".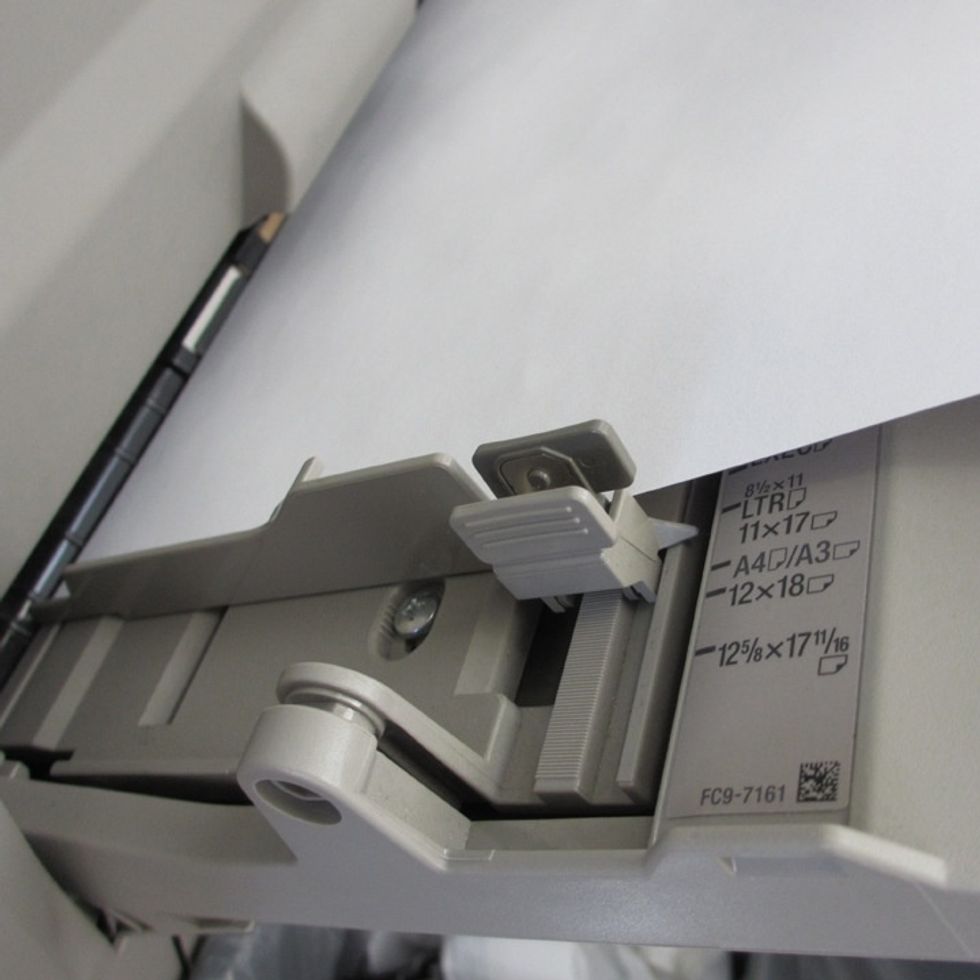 Load your 11x17" laser transparency into the tray. Note: Lumi laser-printable Inkofilm comes with a paper backing attached to make it easier for the copier to pull the transparency through.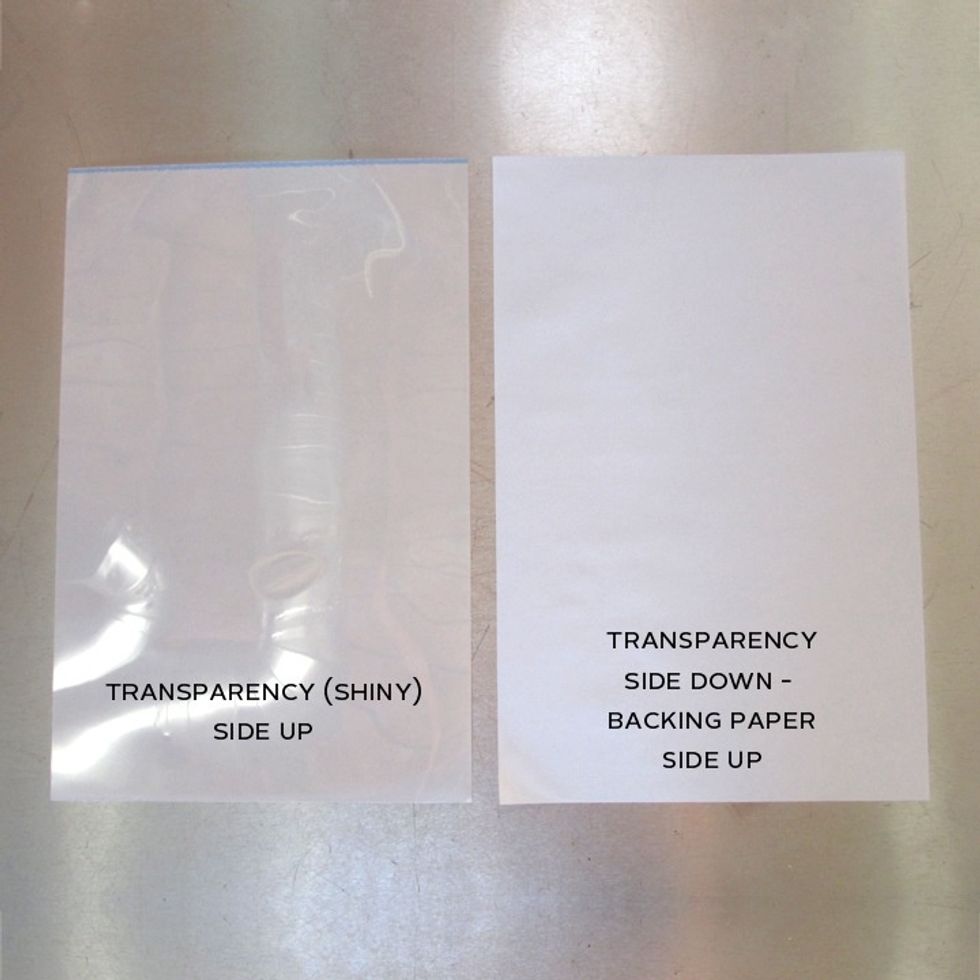 Load your transparency facing up or down depending on the printer's paper orientation (every printer is different)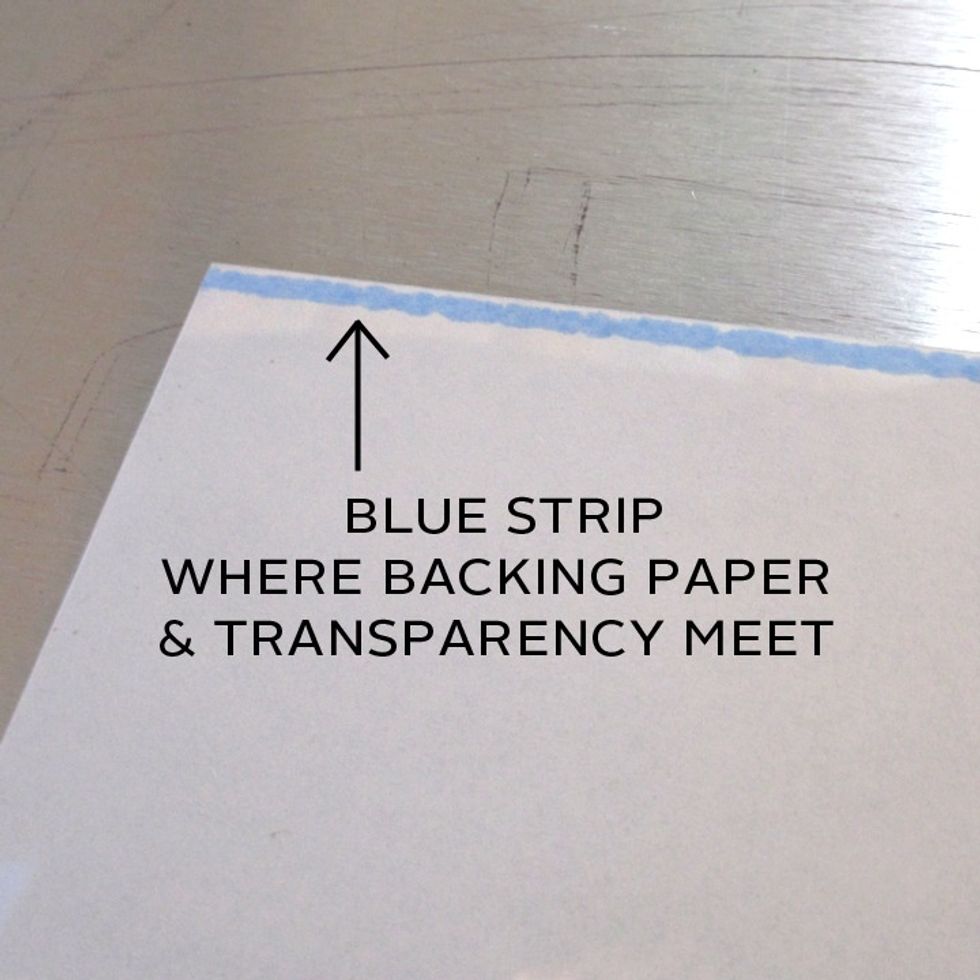 Always load the end with the blue strip first (toward the copier). Loading incorrectly can cause the copier to jam.
Once your image is printed on the transparency, re-load the same sheet & print again. This will create a denser negative for Inkodye printing. Be sure to check the orientation when you re-load!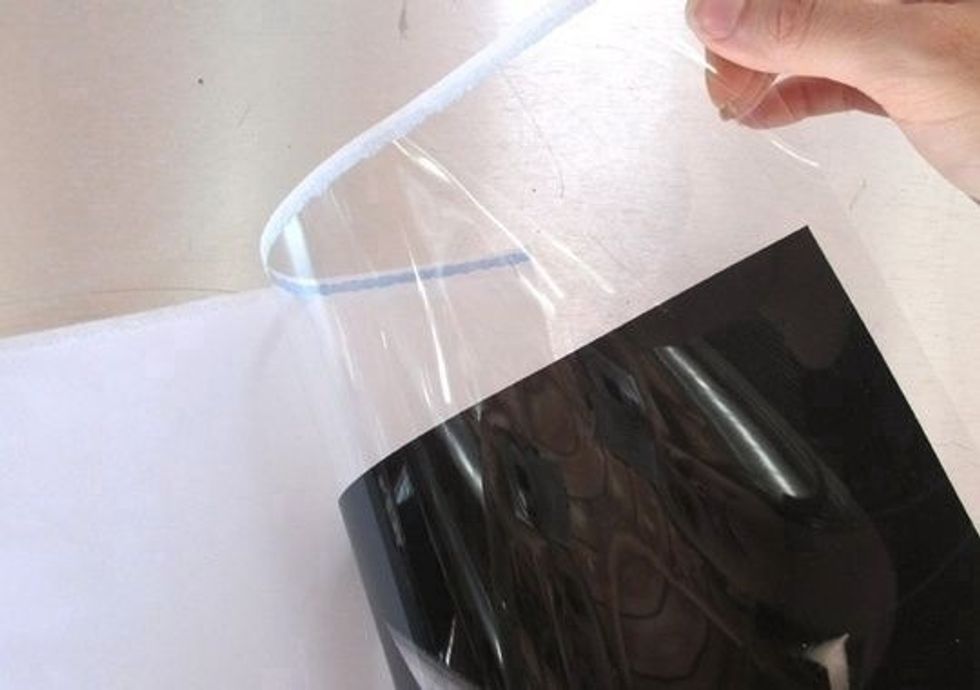 After the transparency has been printed twice, peel back the negative from the backing sheet.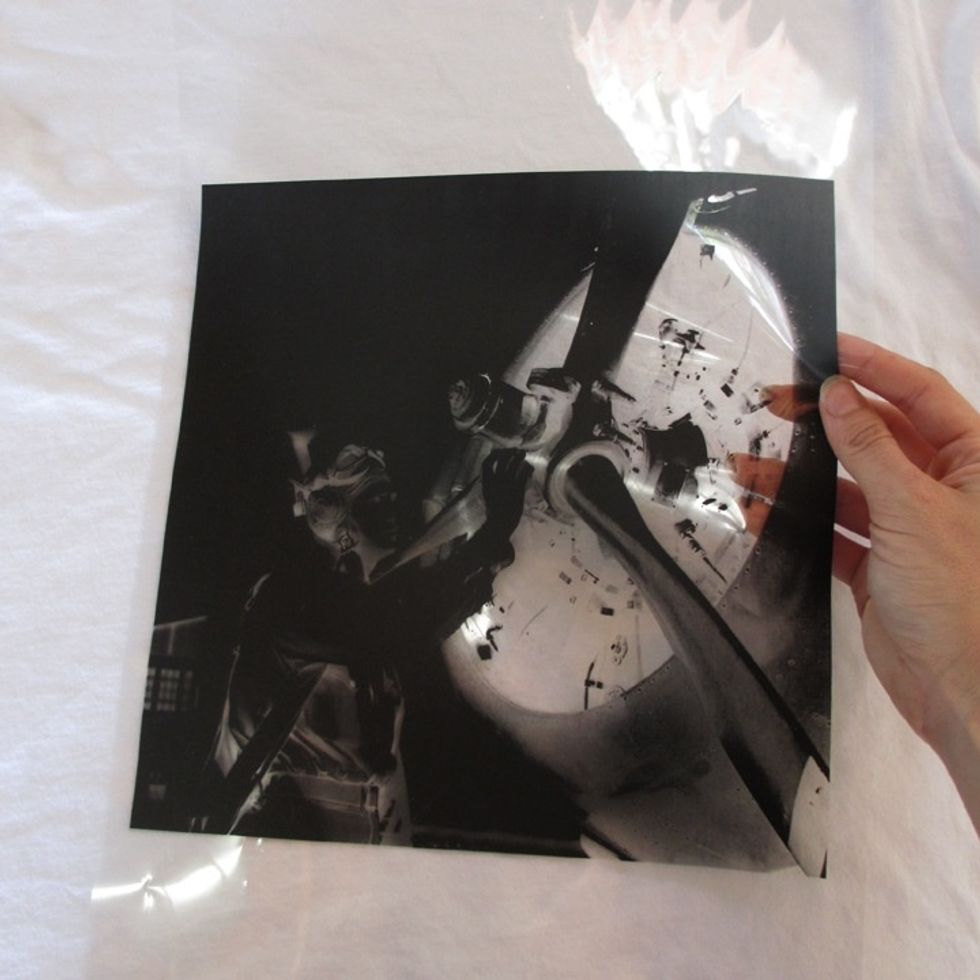 Now you have a negative, ready for Inkodye printing!
Tip: If your negative still isn't dense (dark) enough to block light & there isn't enough contrast to your transparency, try using the following steps on the self-service copier before printing.
First, select "Density" on the main menu of your copier.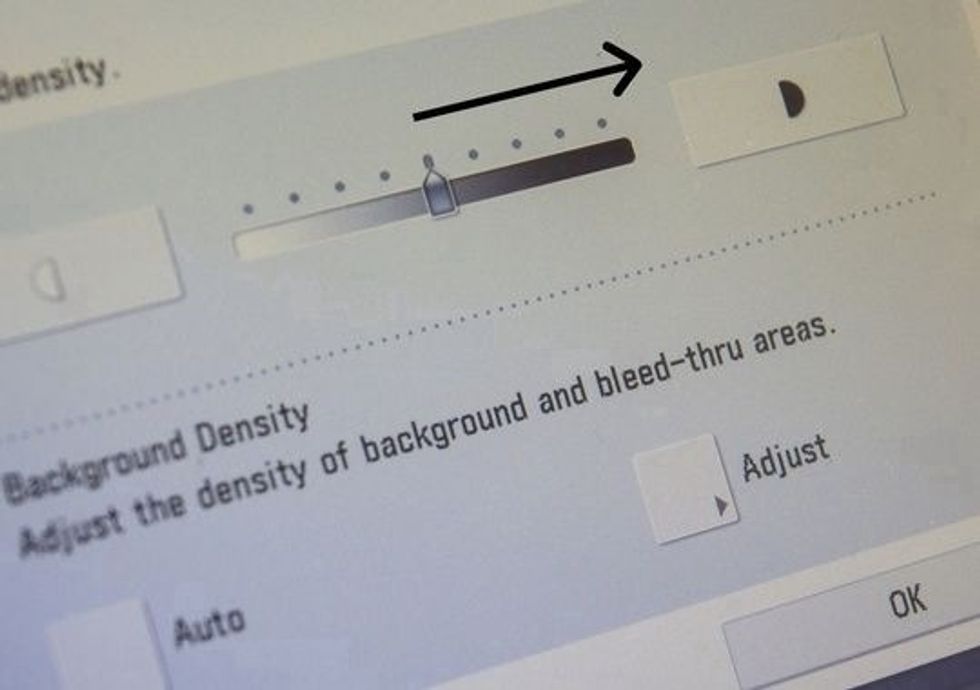 Increase the density to the maximum level. This will allow your negatives to better block the sun in dark areas!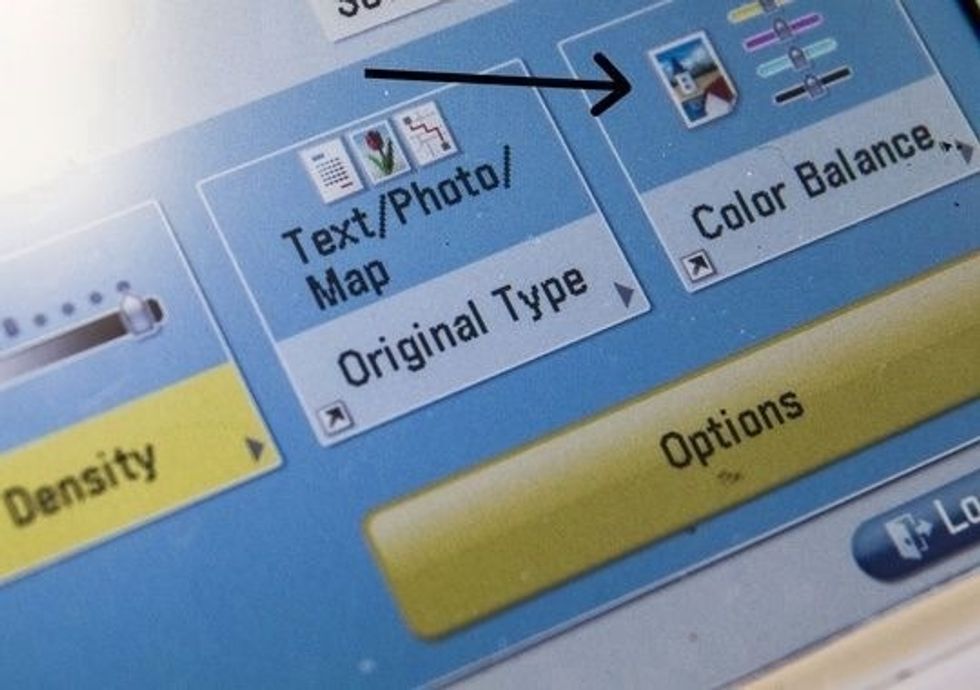 Back on the main menu, select "Color Balance", located to the right of "Density", in the corner.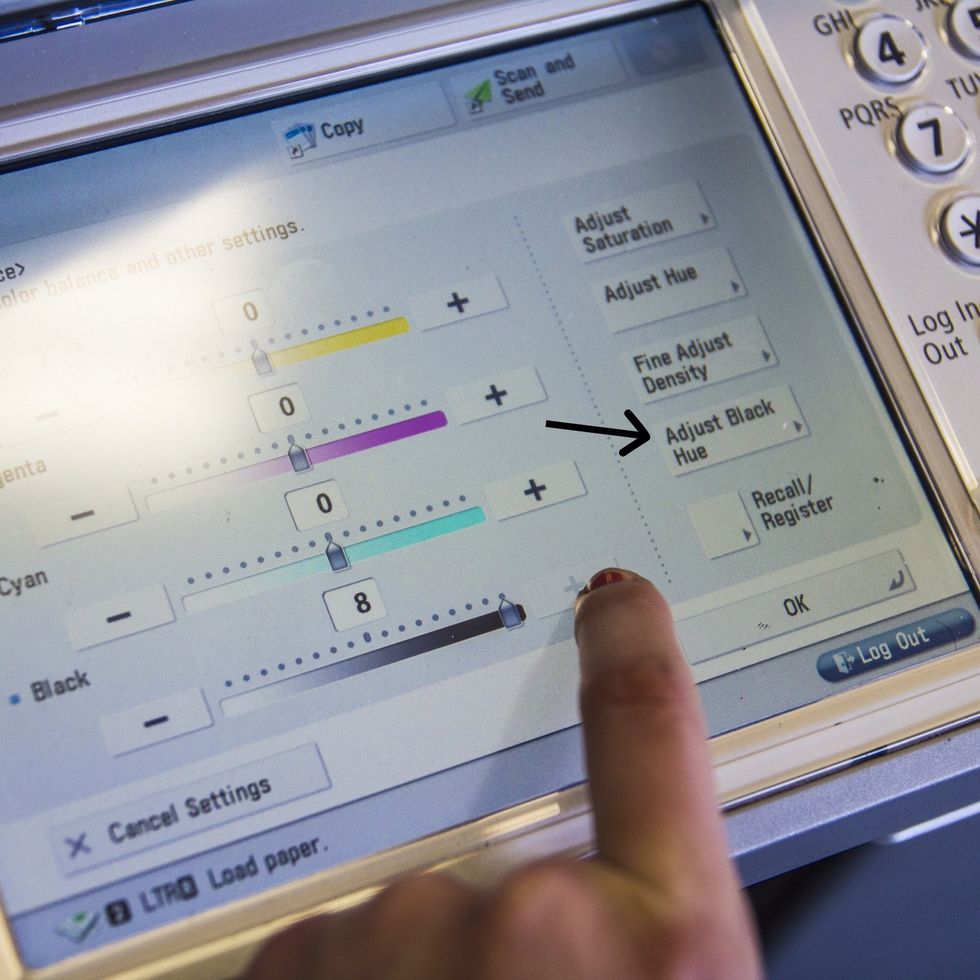 Increase your black hue to level 8 (maximum level). Before returning to the main menu, select "Adjust Black Hue" on the right side of the screen.
Set the scale to the darkest possible setting and return to the main menu. Now you're ready to print!
Tip: If you feel your negative still will not block light adequately, print two and carefully double them up to create one ultra-dense negative for Inkodye printing.
Tip: If you don't have the laser Inkofilm, ask your copy shop if they sell transparencies for their copiers. Print 2 and carefully double them up to make one ultra-dense negative.
Your digital negative file & USB flash drive
Laser-printable 11x17" Inkofilm
(Or) other laser-printable transparencies
Copy machine (we recommend visiting FedEx Office)
Lumi ☀
Lumi is a design team pioneering the Inkodye printing process, a revolutionary photographic print process for textiles and natural materials.