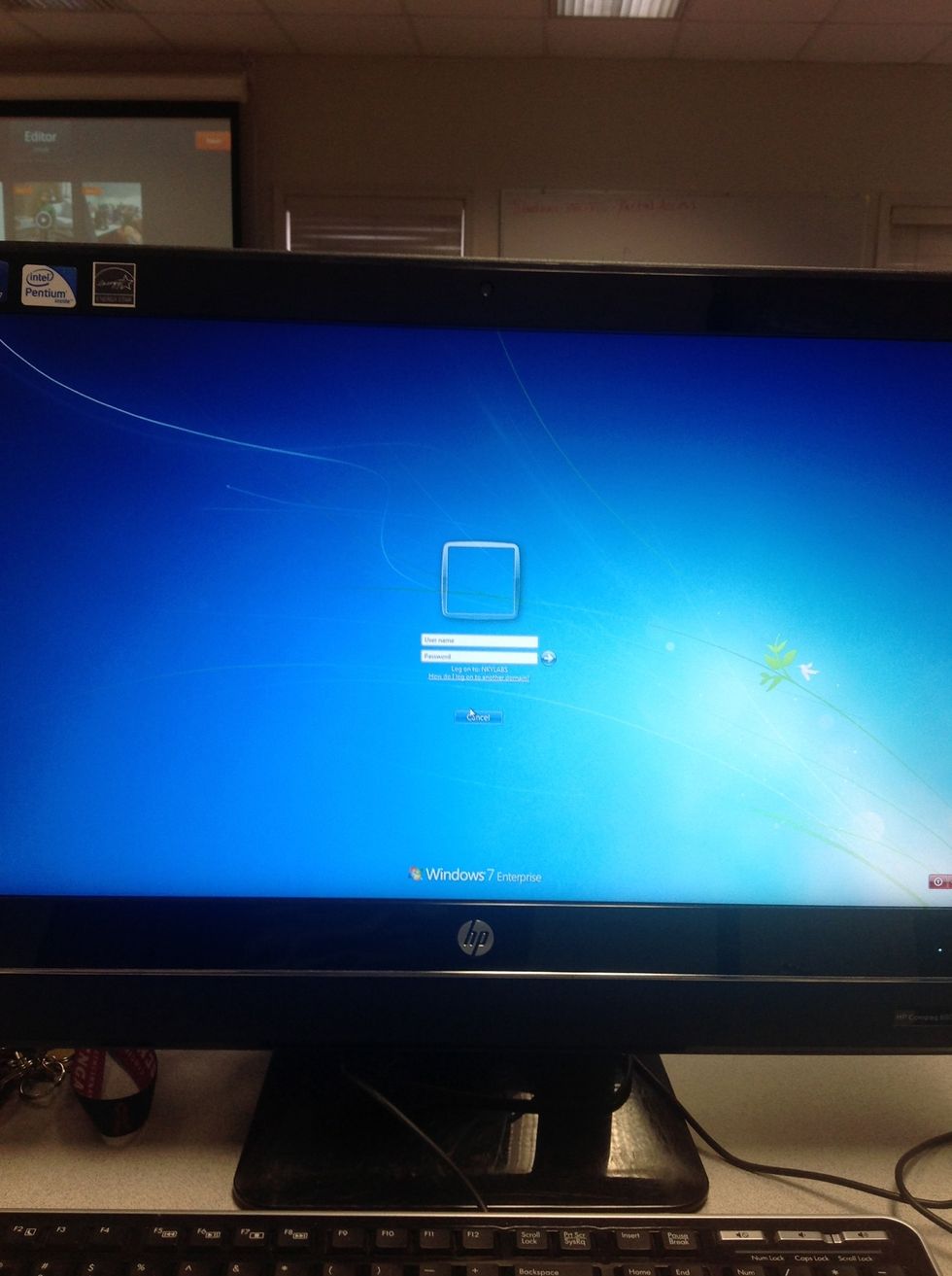 Log on as bmcstudent then enter the password bmcstudent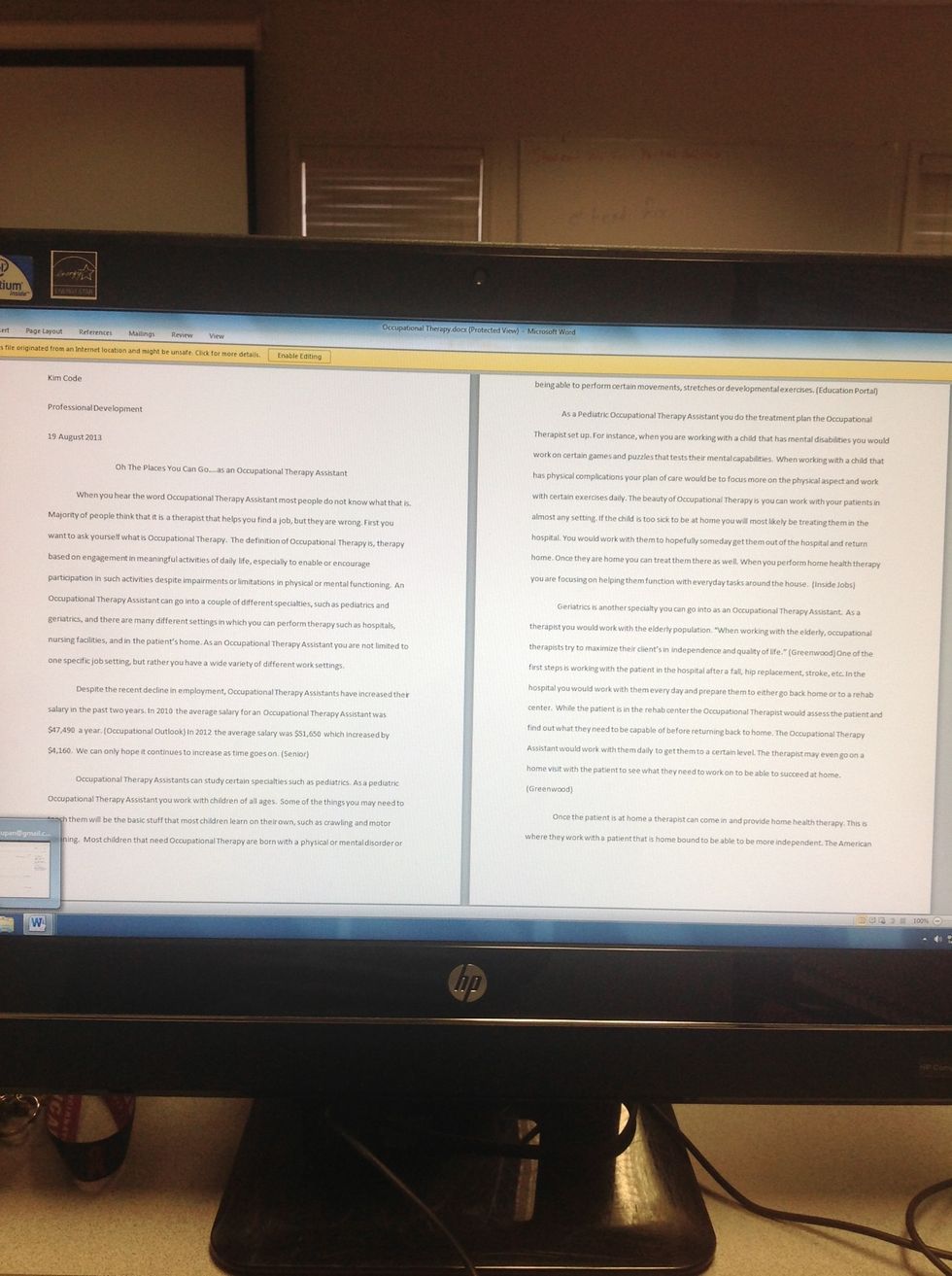 If you are pulling up the document through your email be sure to enable editing!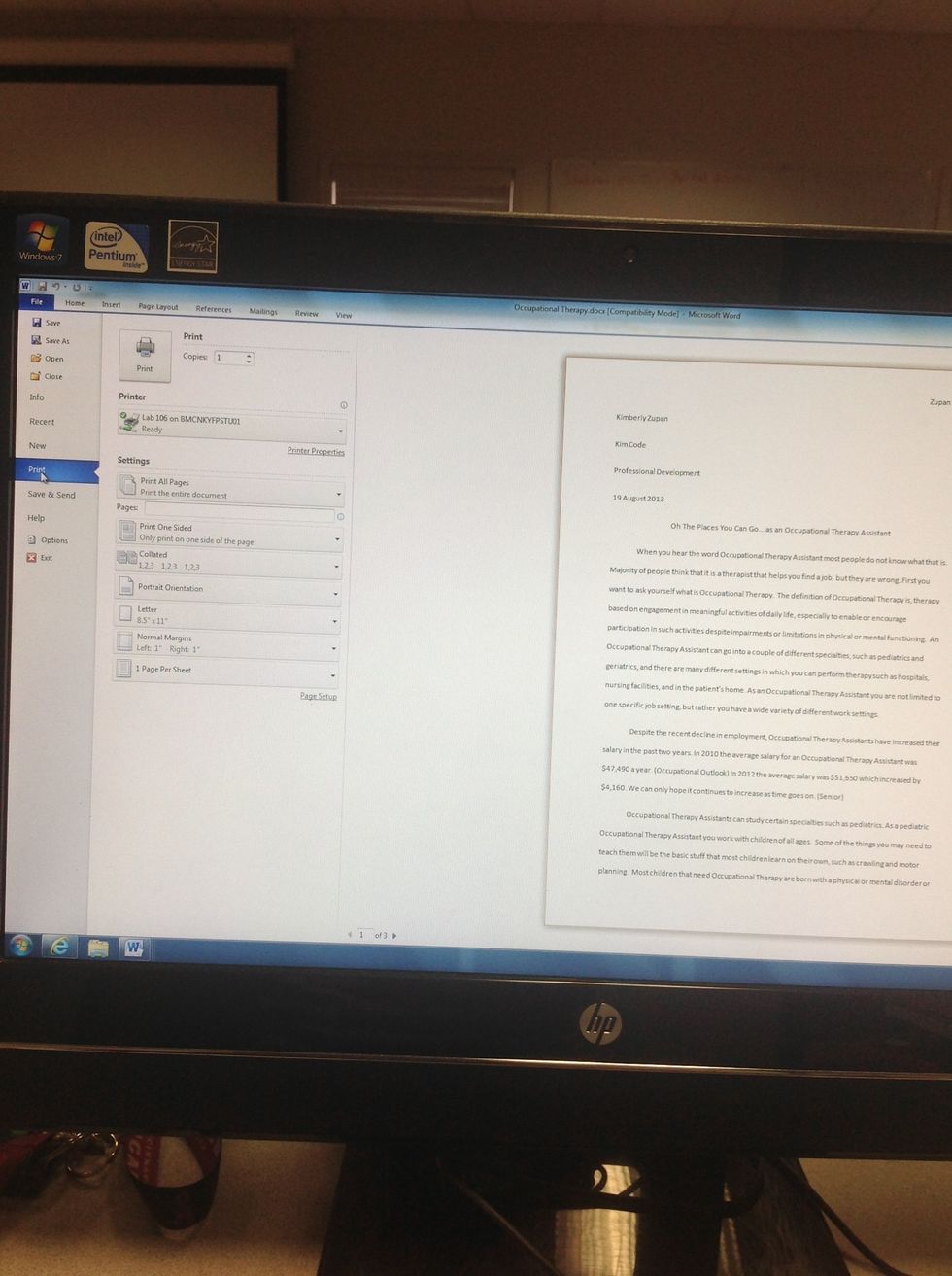 Go to file then click on print.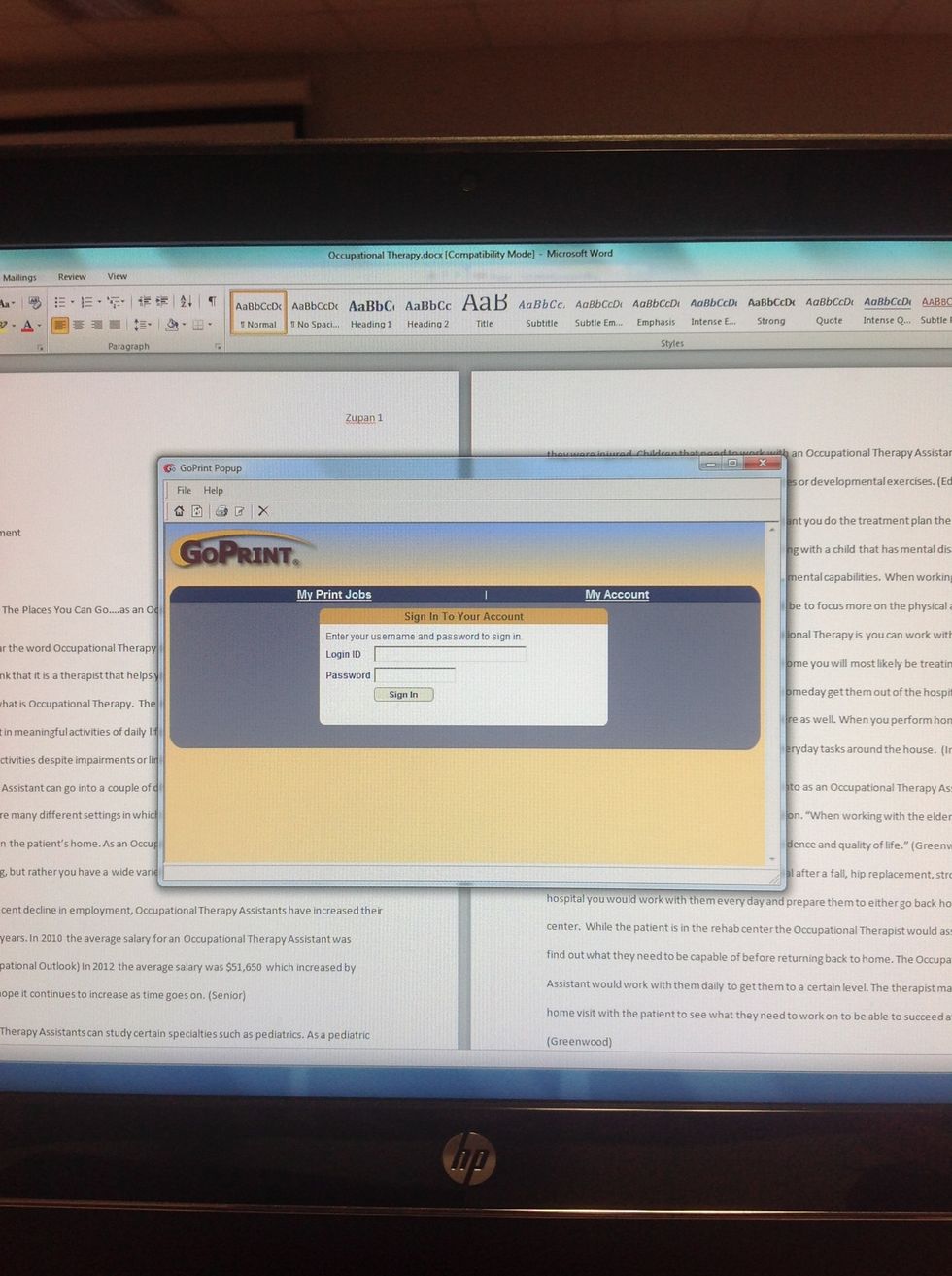 Type in your student id. Which is the same id you use for your student portal.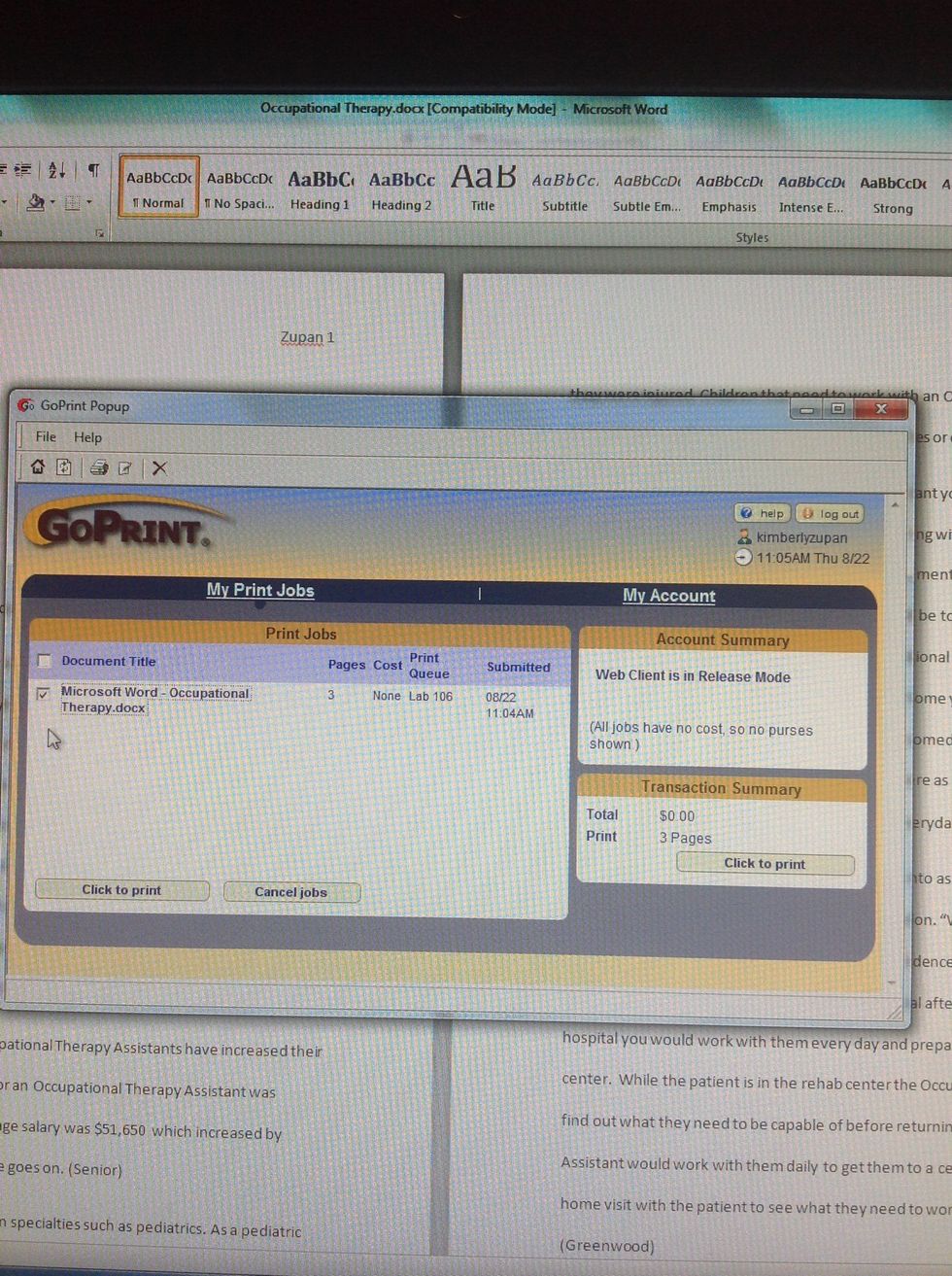 Be sure to click on the check box by the document you want to print.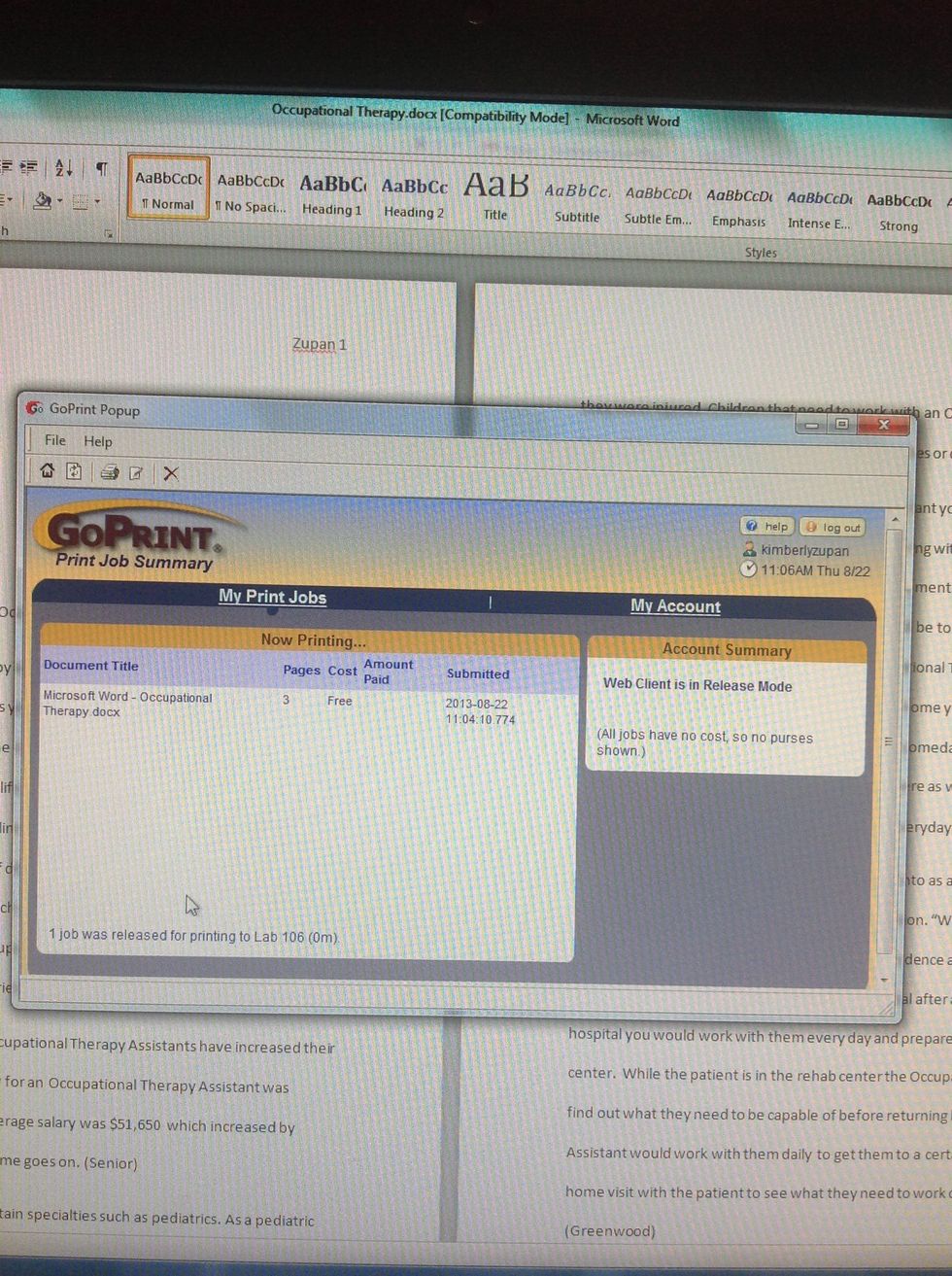 After you click print this is what your screen should look llike.
This is how you print out a paper at Brown Mackie!