Pre writing refers to the strategies you can use to generate ideas before starting the first draft of a paper.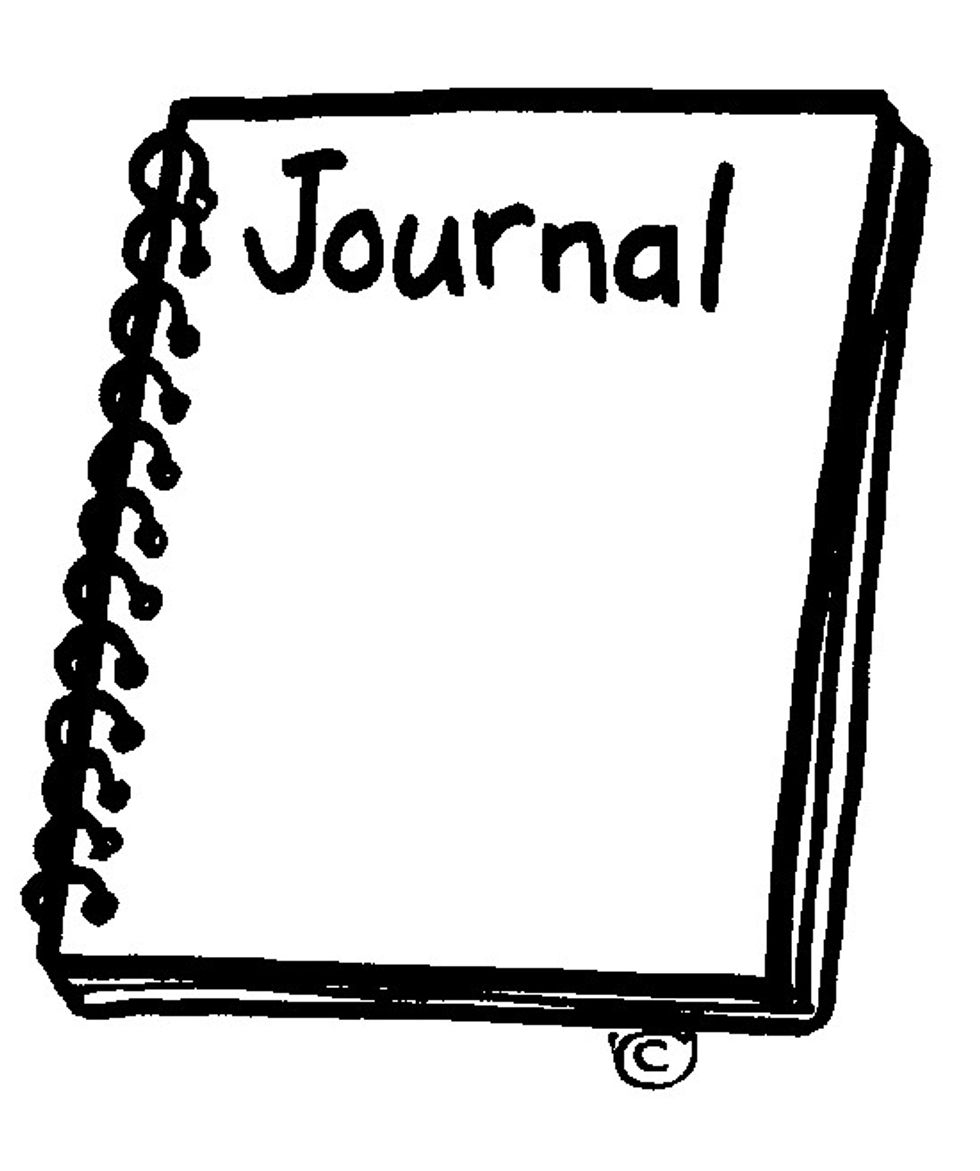 Keep a journal to make writing a part of your daily life!
Determine your audience, tone, purpose and point of view.
Discover your limited subject! Too broad a subject can make for messy papers and a tough time writing!
Generate raw material: free write on your subject. Brainstorm. Map your subject. Conduct research.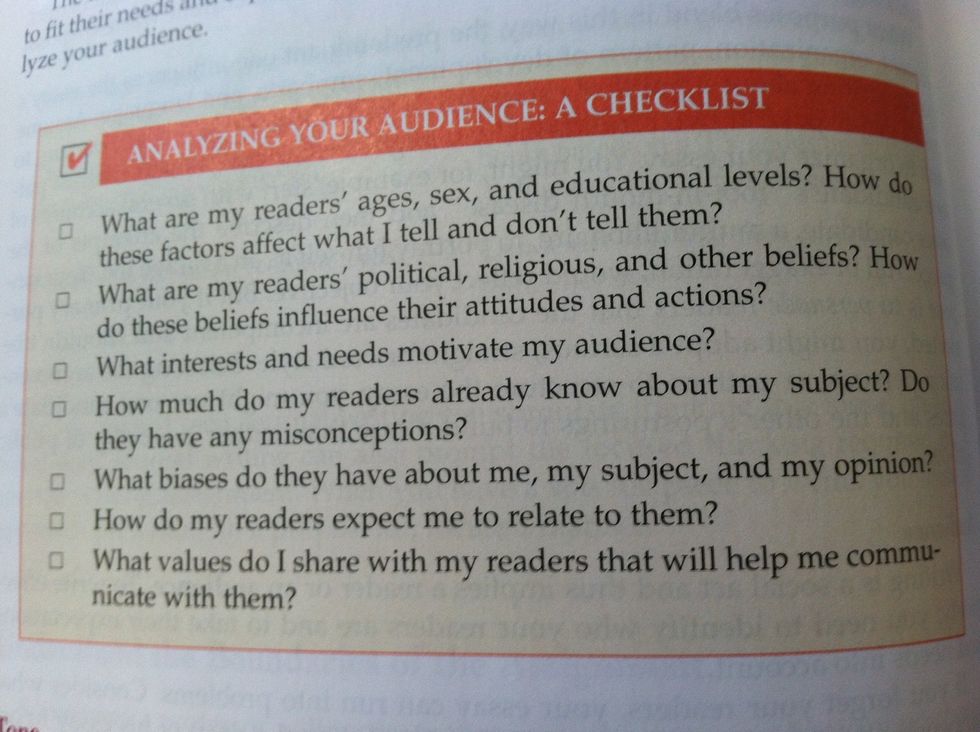 Analyze your audience!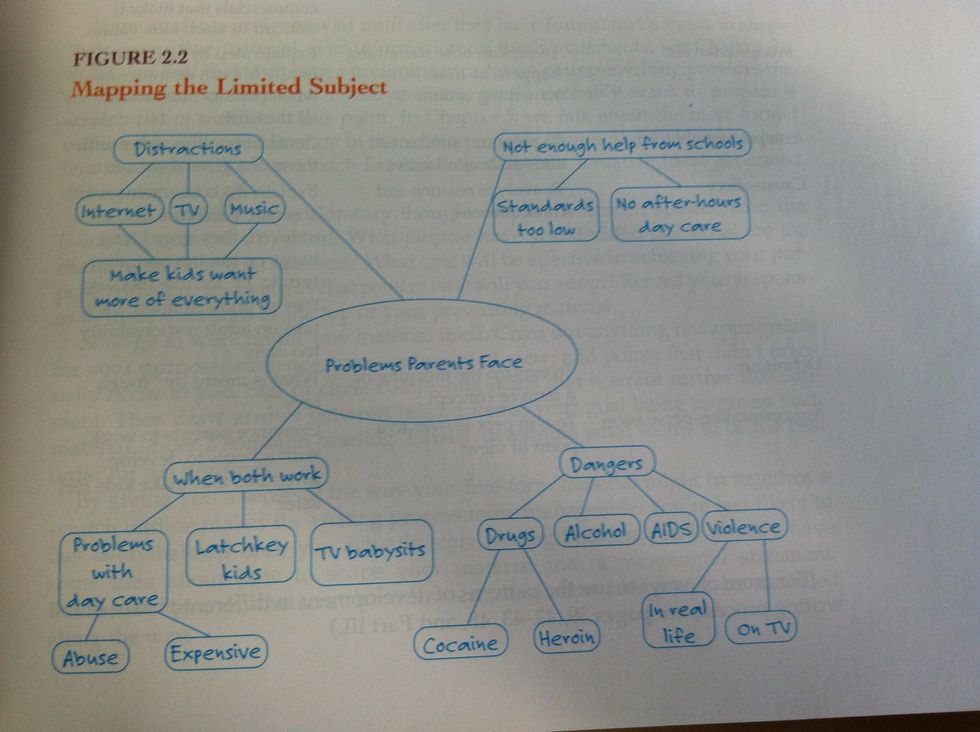 Mapping your subject makes writing smoother and organizes your topics in an easy to understand fashion.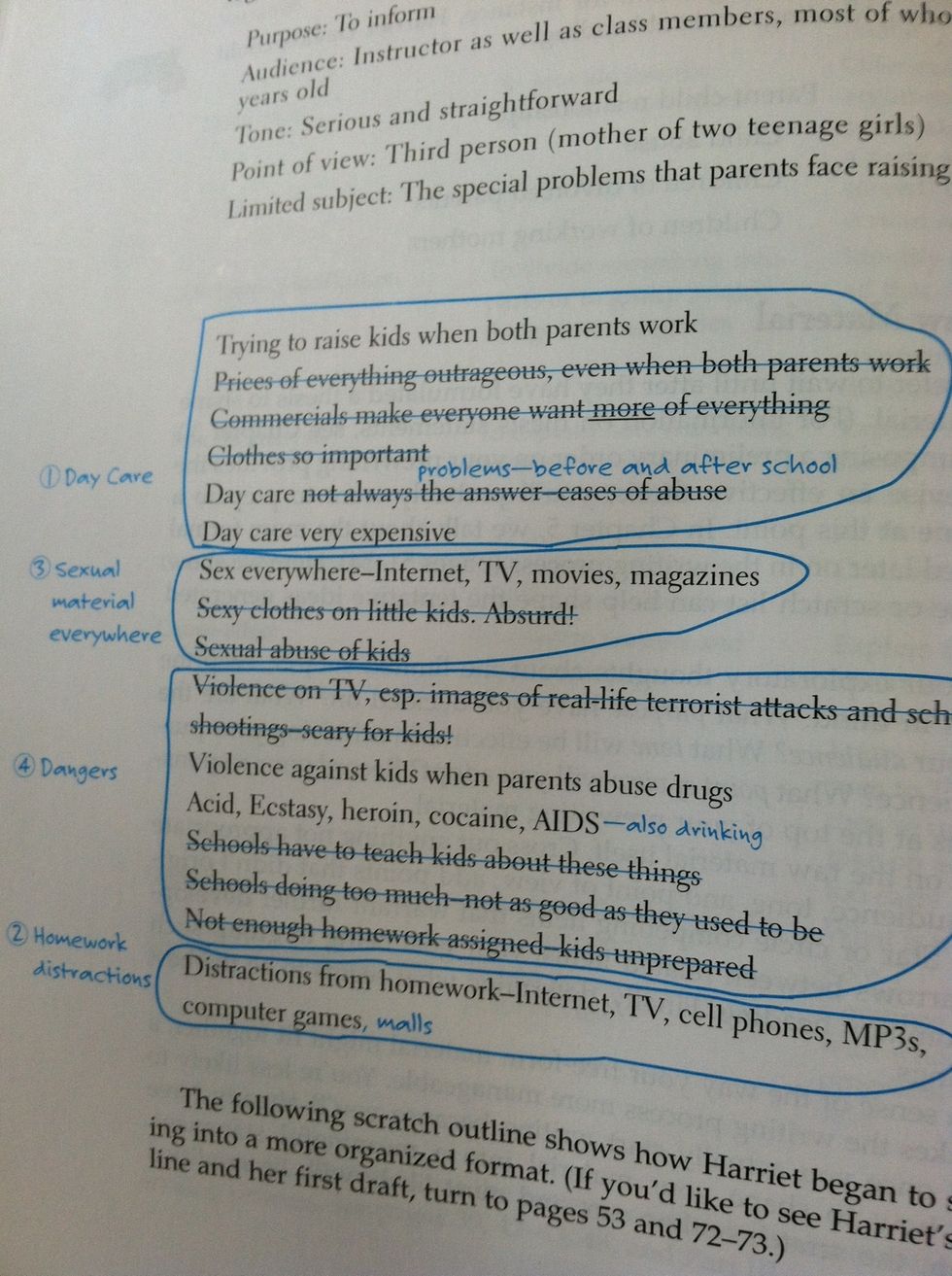 Cross out anything you think doesn't work in your paper! Don't bore your audience with useless details! Get to the point!
Use the information you have conjured up to begin writing your paper!
Ryan Hollaender Allie Fitzpatrick Aly Murney Source: The Longman Writing Judith Nadell John Langan Eliza A. Comodromos
The creator of this guide has not included tools