Notice your iPad's battery draining much faster recently? There's a good chance you have the renewed Google search app installed, which uses a lot of location services (GPS). Here's how to fix it.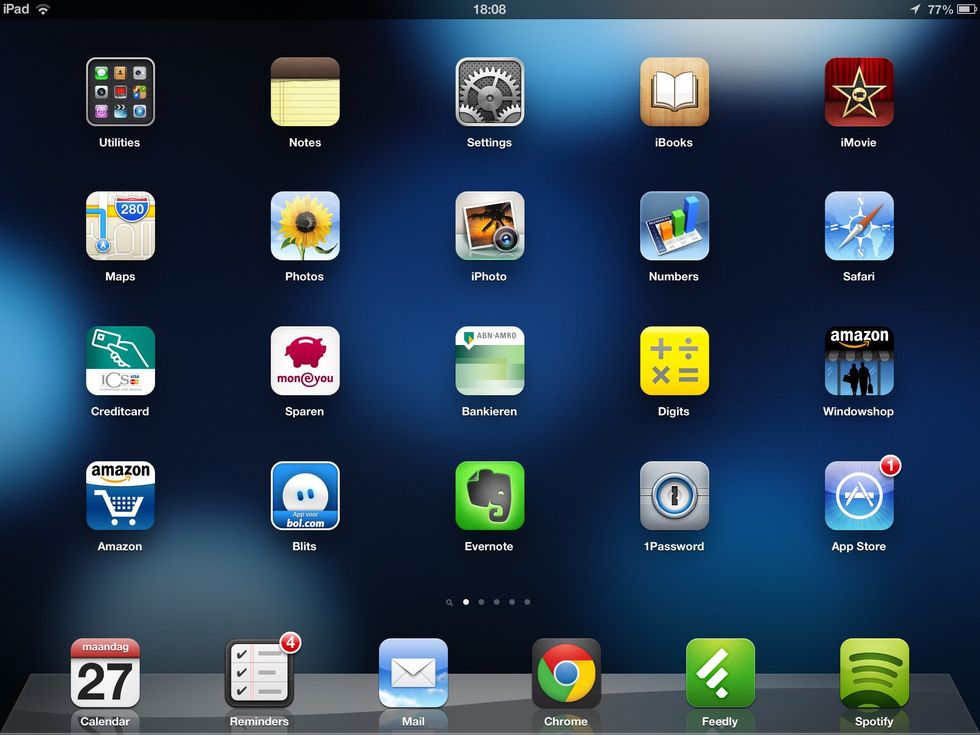 First of all: notice the arrow icon in the top right? That means 'something' is currently (actively) using your location services, or GPS. To fix this, find your "Settings" app and open it.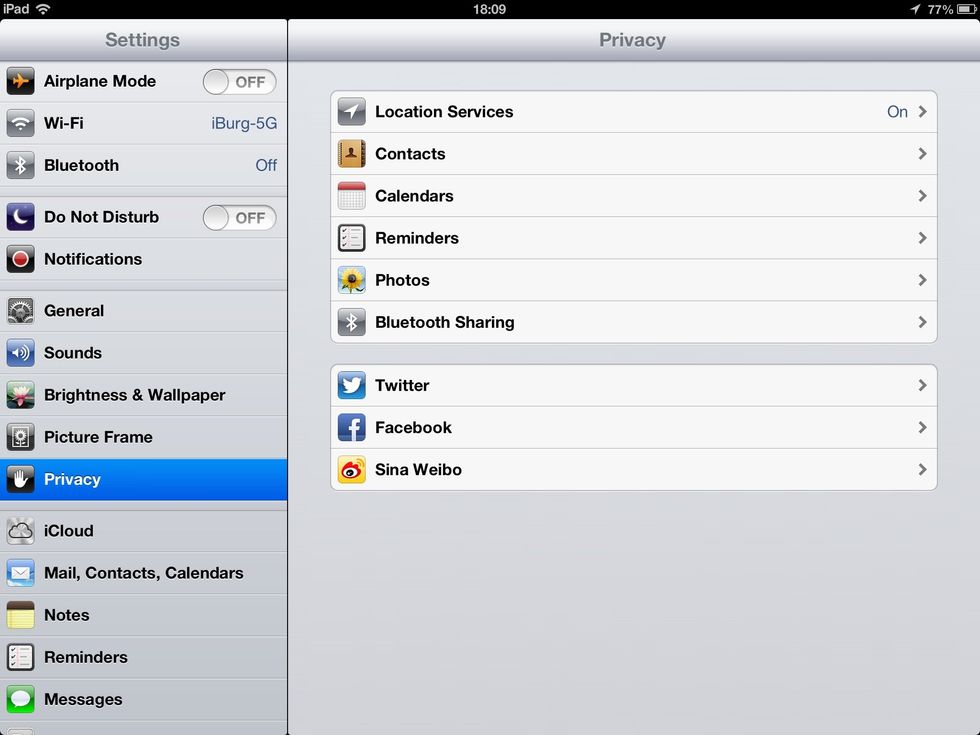 Look for the "Privacy" option on the left and select it. Tap "Location Services" on the right.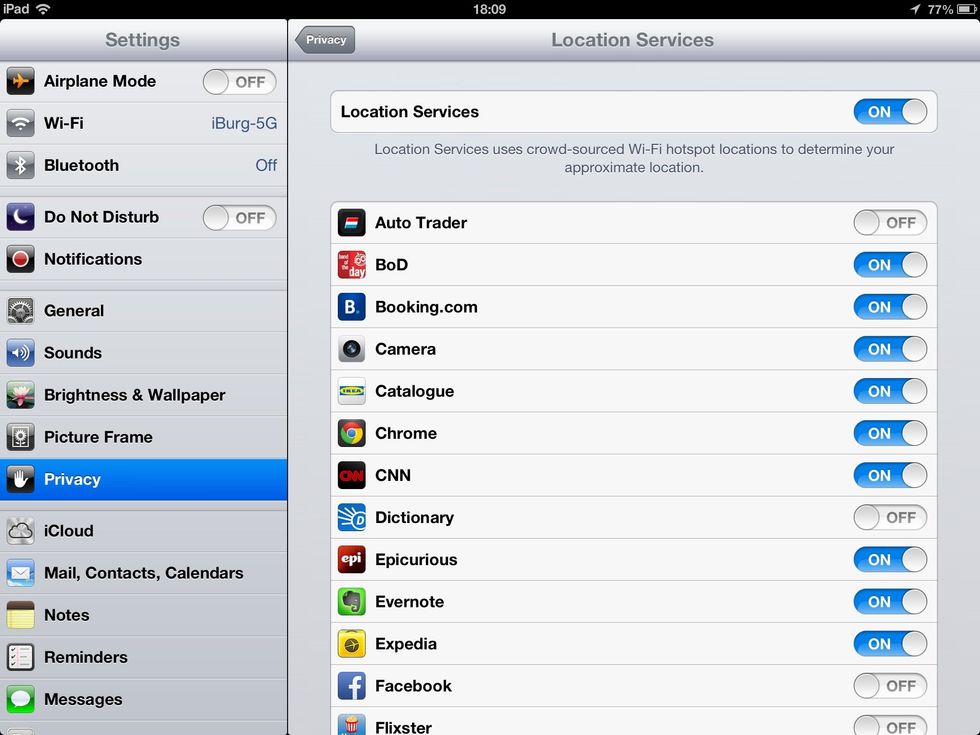 Don't worry your location services are on for most apps, in this case it just concerns the active ones, specifically Google.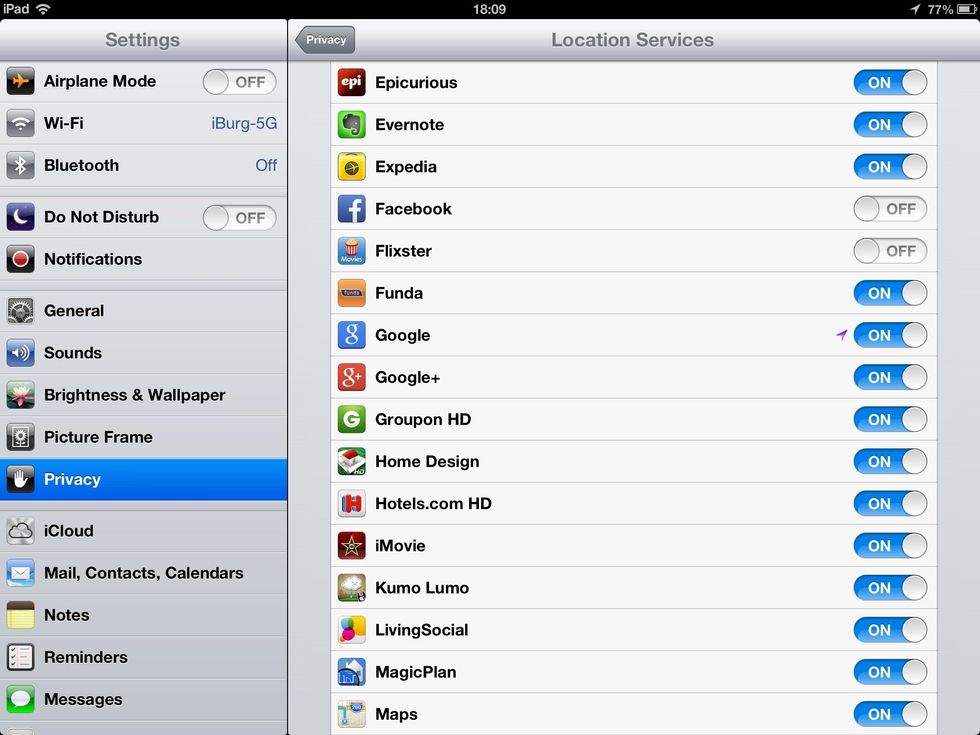 Here you see the Google app with a blue arrow next to it. A blue arrow means the app is currently and actively using the location services. That'll drain the battery significantly.
Besides the blue arrowed option, there's also a grey arrowed option, which also uses location services, but in an extremely moderate way. I my opinion these won't drain the battery (noticeably).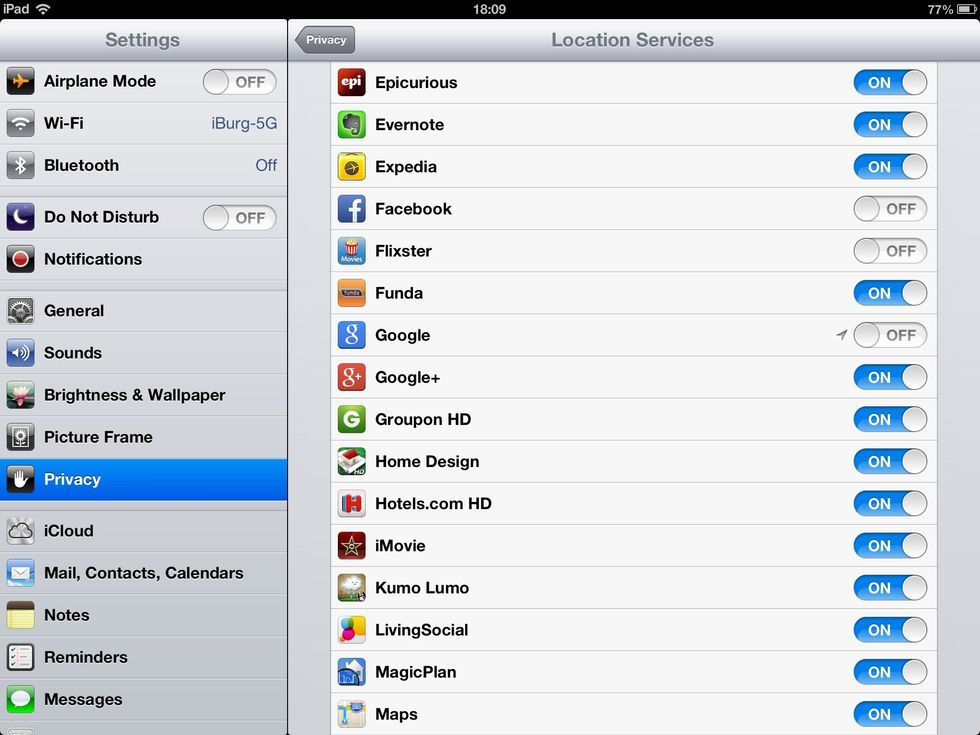 Just turn off the location services for the Google app, makes sure the new Google Now feature won't be constantly accessing your location services and thereby giving you a lot more battery life.
You can always disable and enable any app using location services, so my advise is to just try it out if you feel it might have an effect on the battery life. Note: this works on the iPhone as well.