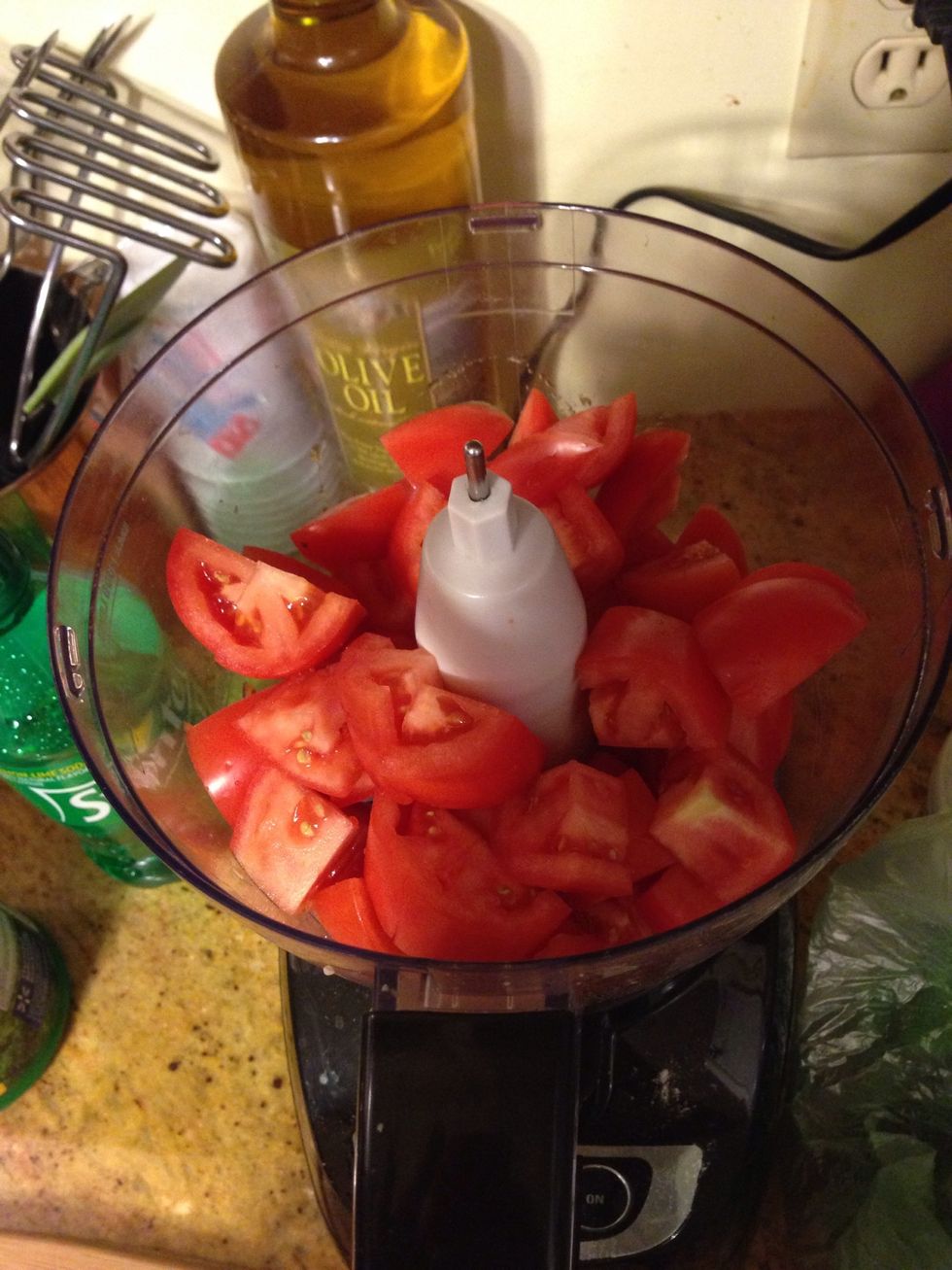 1 lb Roma tomatoes quartered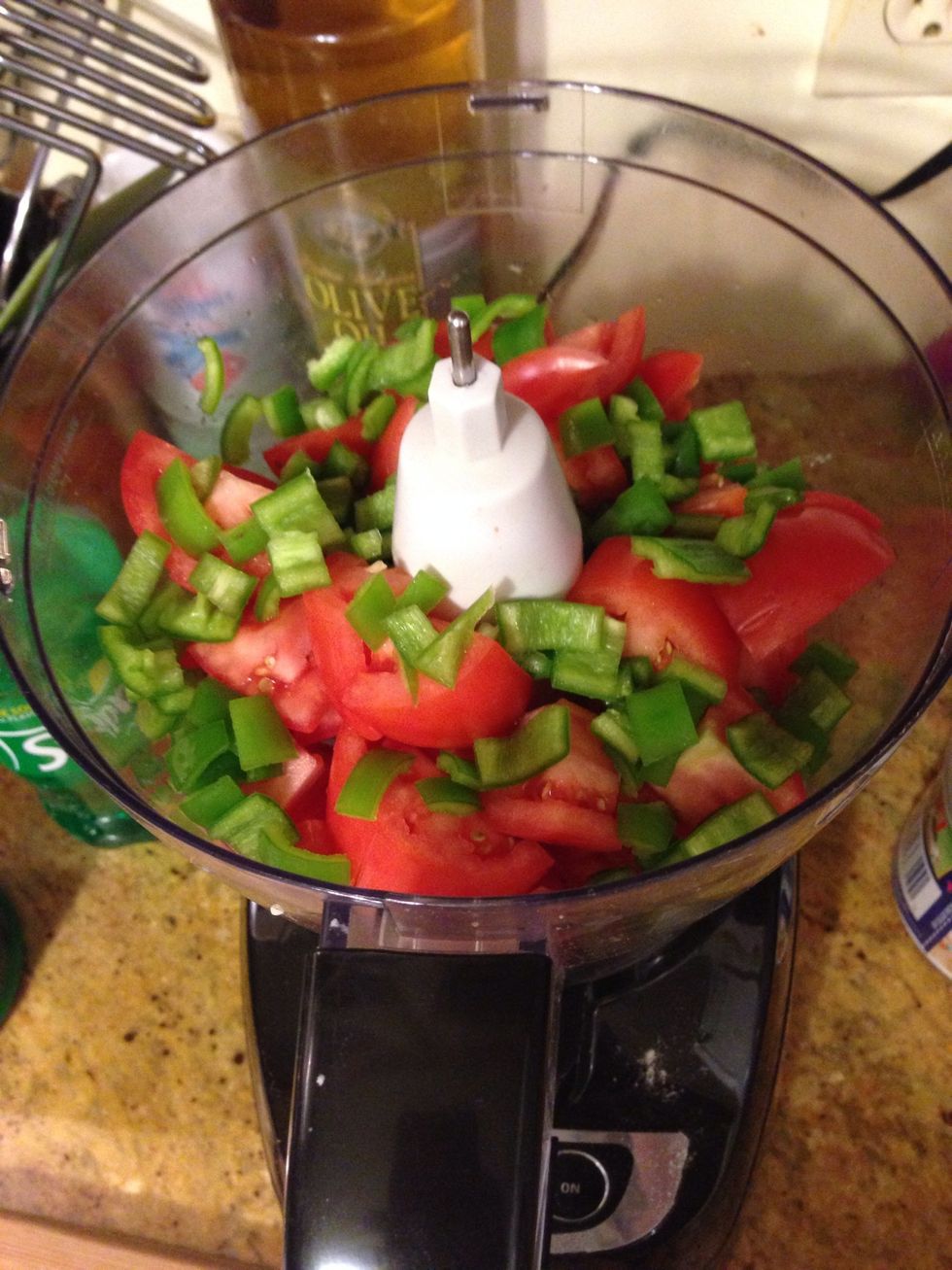 Add 2 mild chile peppers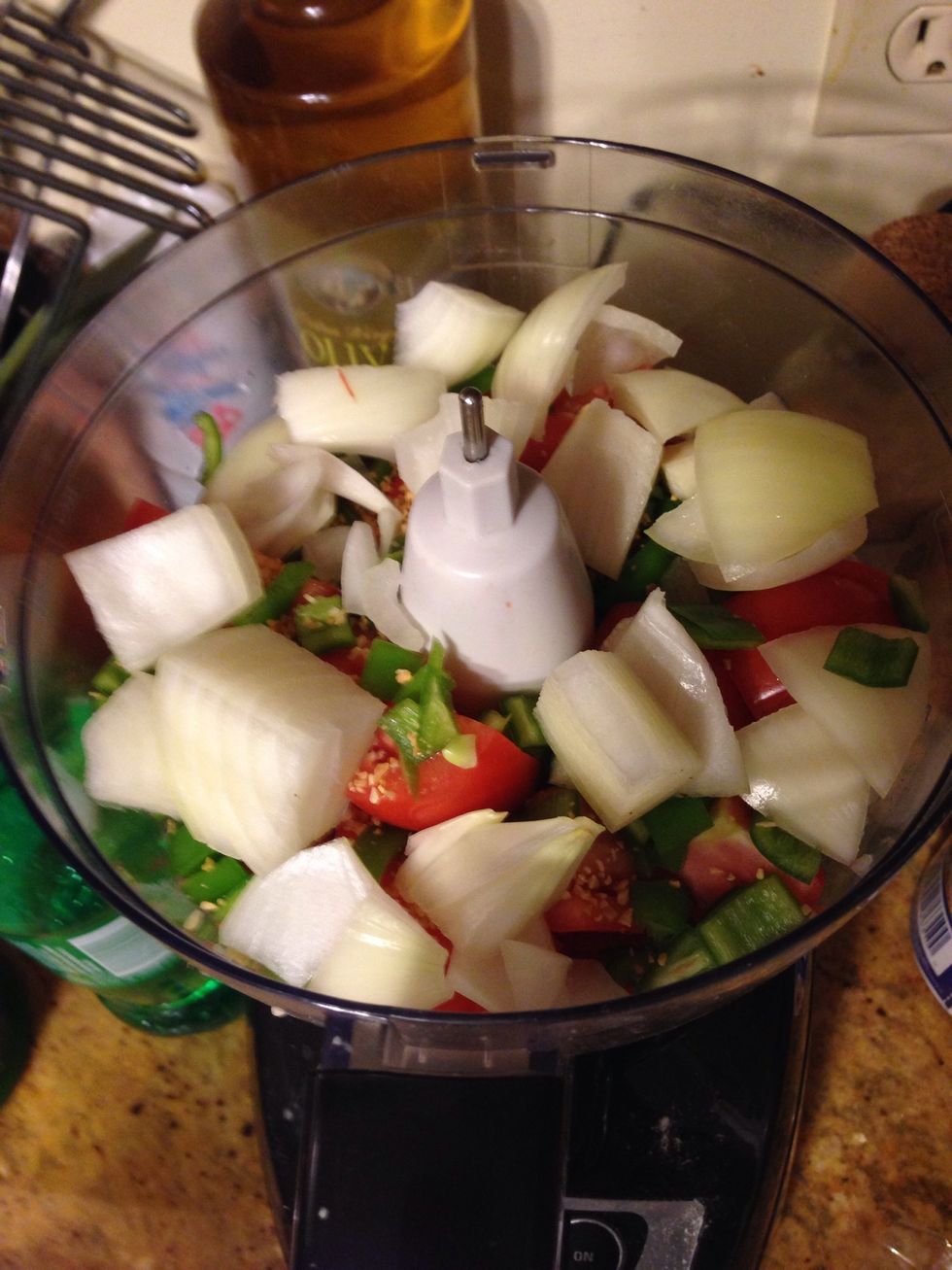 1/2 onion roughly chopped & 2 cloves garlic, minced
1/4 cup chipped fresh cilantro, 1 tbsp (or your pref) lime juice, salt & pepper to taste.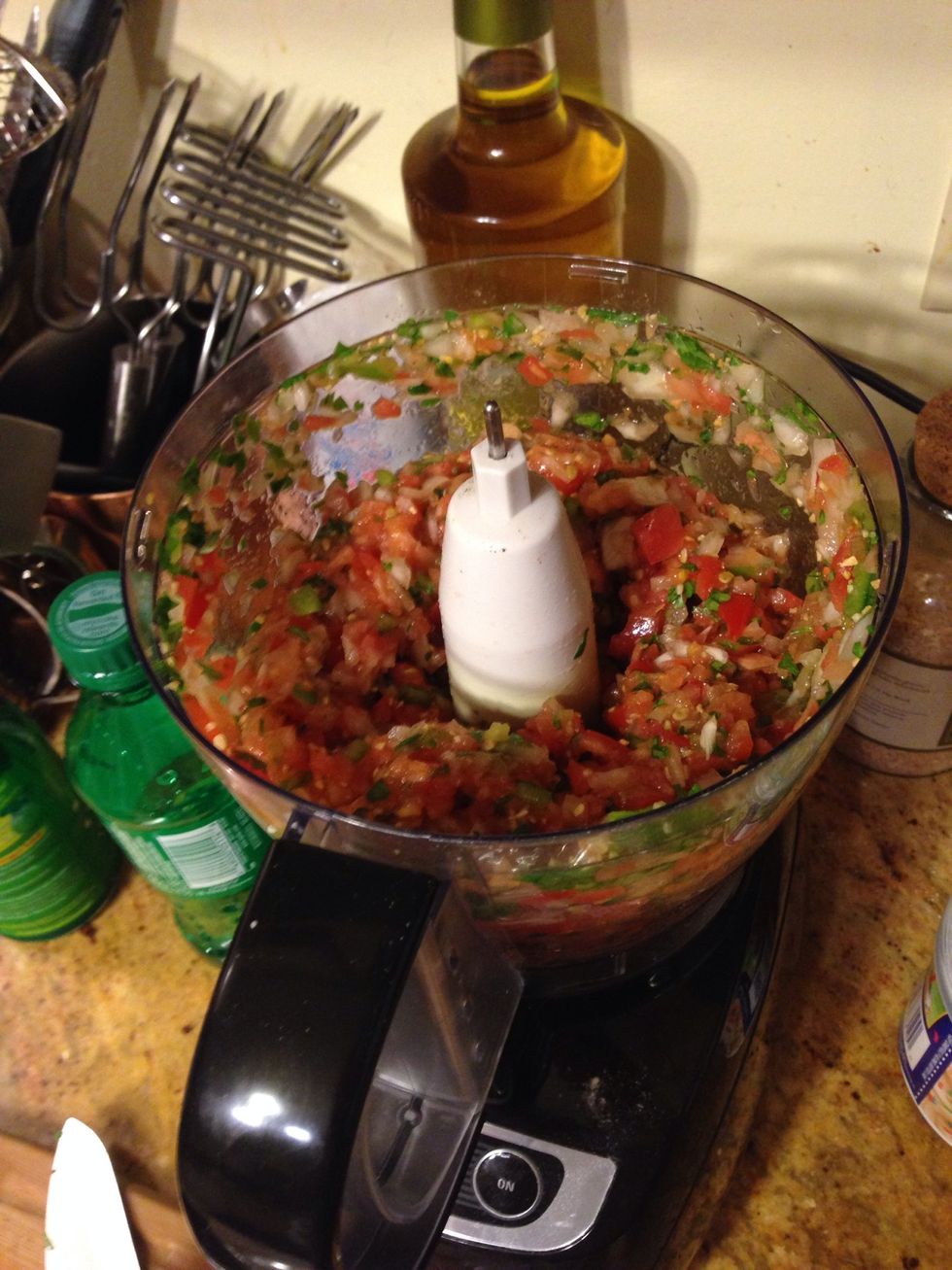 Pulse until coarse puree. Transfer to a bowl & refrigerate until ready to use.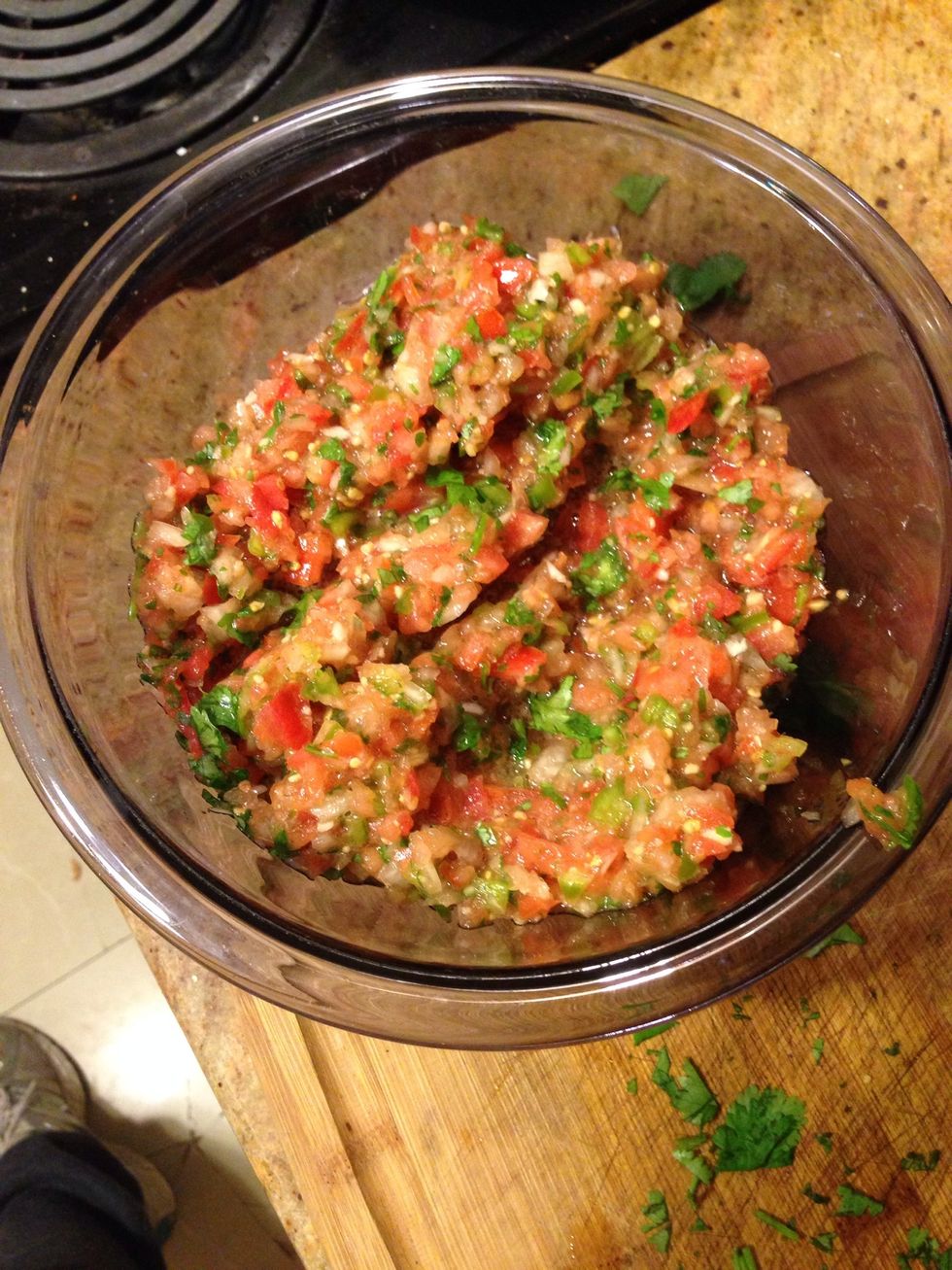 Yummy!!
Put chicken thighs in Shake & Bake bag & coat well. I removed the bone & skin but you don't have to. Arrange on foil wraped cookie sheet. (forgot to take pic) bake 25 min @ 400*.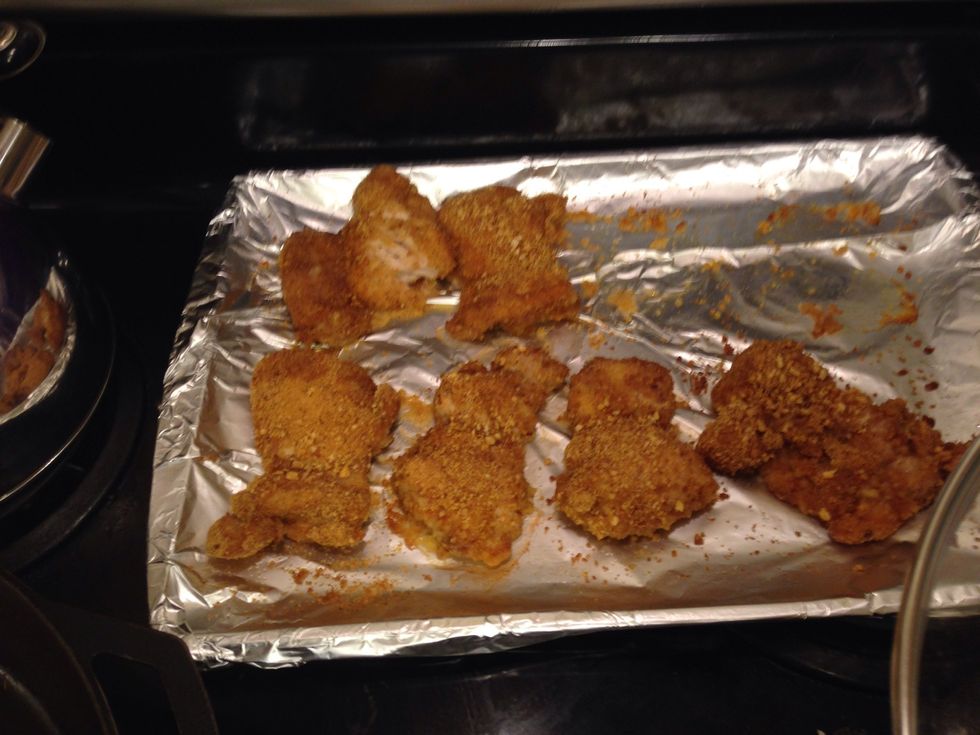 Chicken thighs after cooking 25 mins. Take thighs & slice them into strips.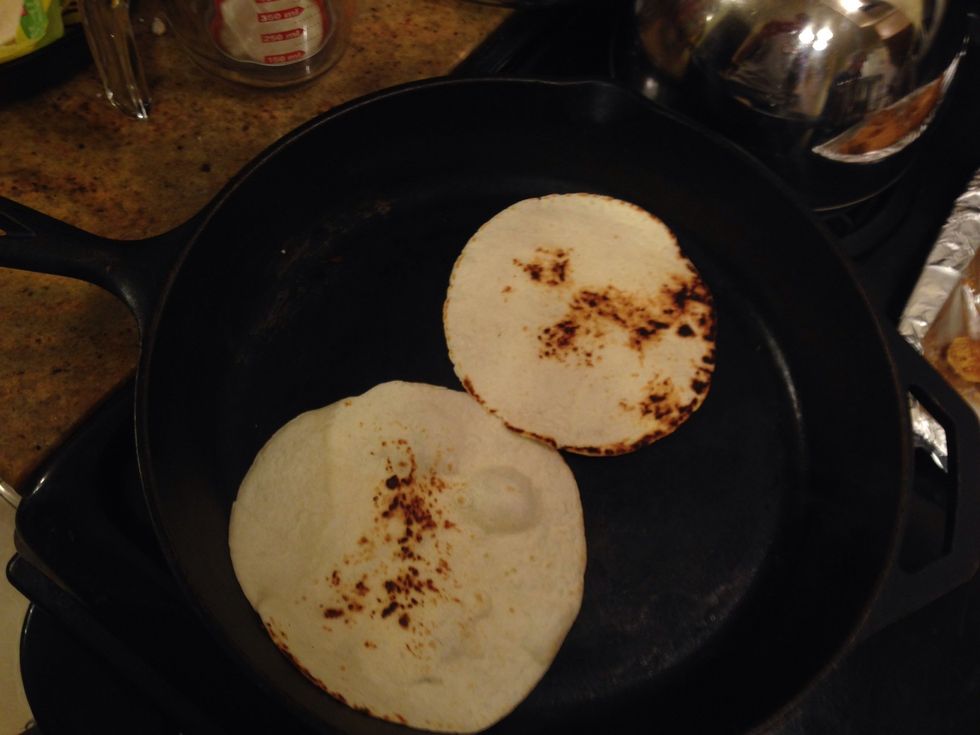 Heat a frying pan over medium heat &, depending on the size, add 2 tortillas at a time & cook about 10-20 seconds per side.
Layer on a flour tortilla chicken strips, with salsa & shredded lettuce. I served it with some jasmine rice. Nice light meal!
8.0 Chicken thighs (I deboned & removed skin)
1.0 box Pretzel Shake & Bake
flour tortillas
shredded lettuce
homemade salsa
Maureen Uebelhoer
Army wife who loves to cook, sew, crochet, knit, make jewelry and whatever else I can do to get myself into trouble with. Follow me on instagram: m_j511