Wash the chillies (green or half ripe), in a clean running water.
Remove stems from chili.
Add into a plastic container that can be use for freezing purpose.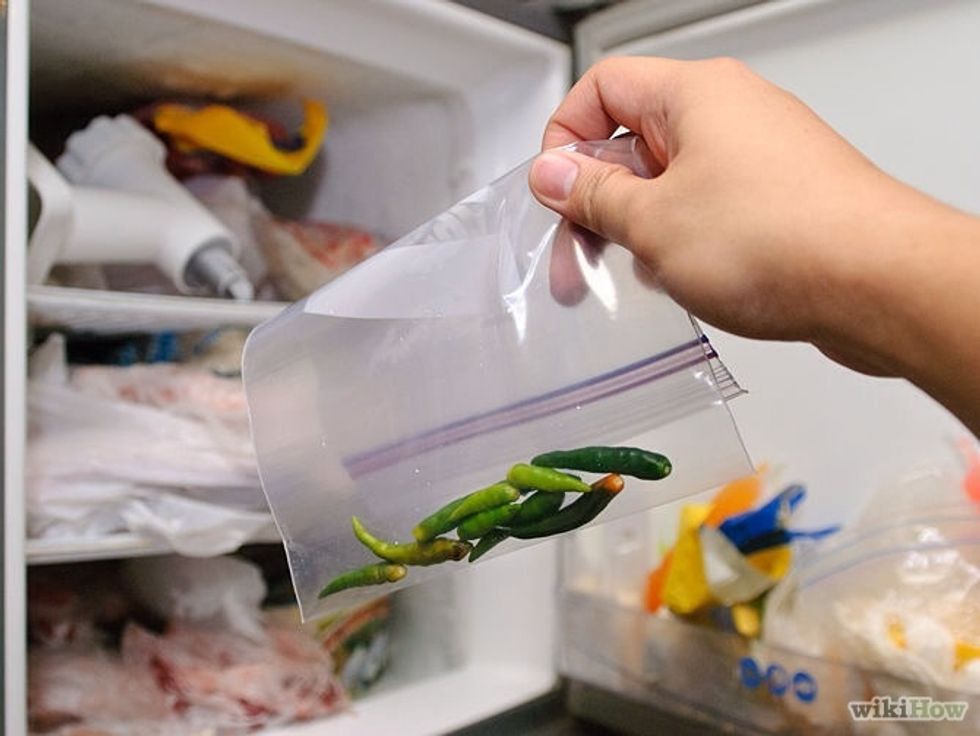 Store in freezer and use when needed. 1)This method retains the freshness of the chilli. 2) Chilli preserved in this way can be used for cooking purposes.
Alternatively one can add the chilli in the solution of white or black vinegar. (Steam removed)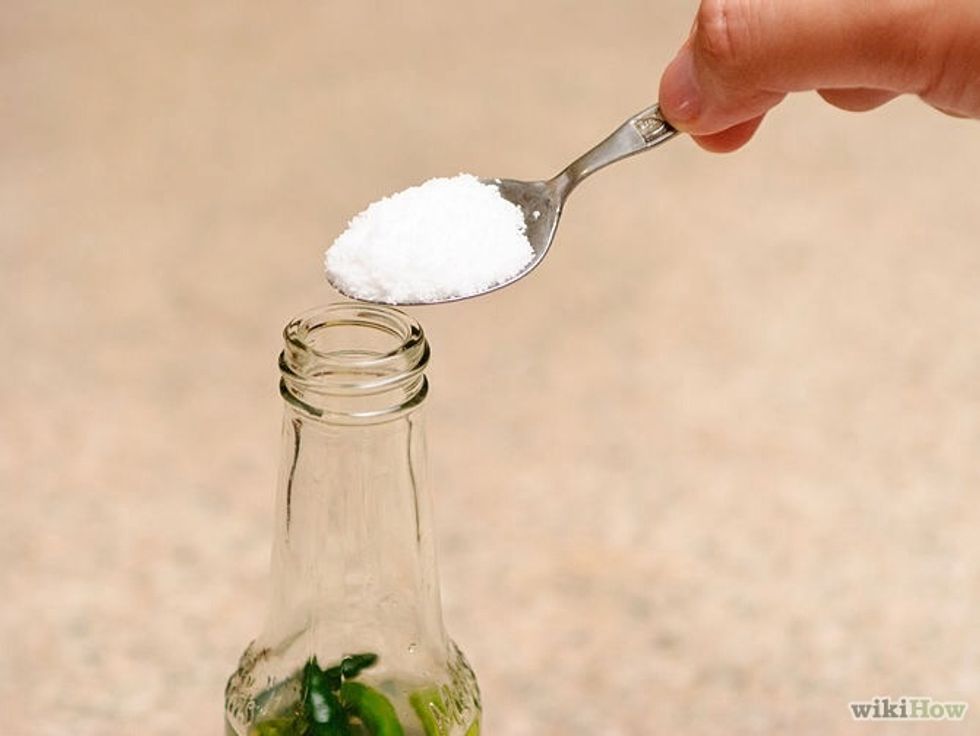 If the vinegar is alternative use, be sure to add a table spoon of salt into the vinegar in order to retain freshness.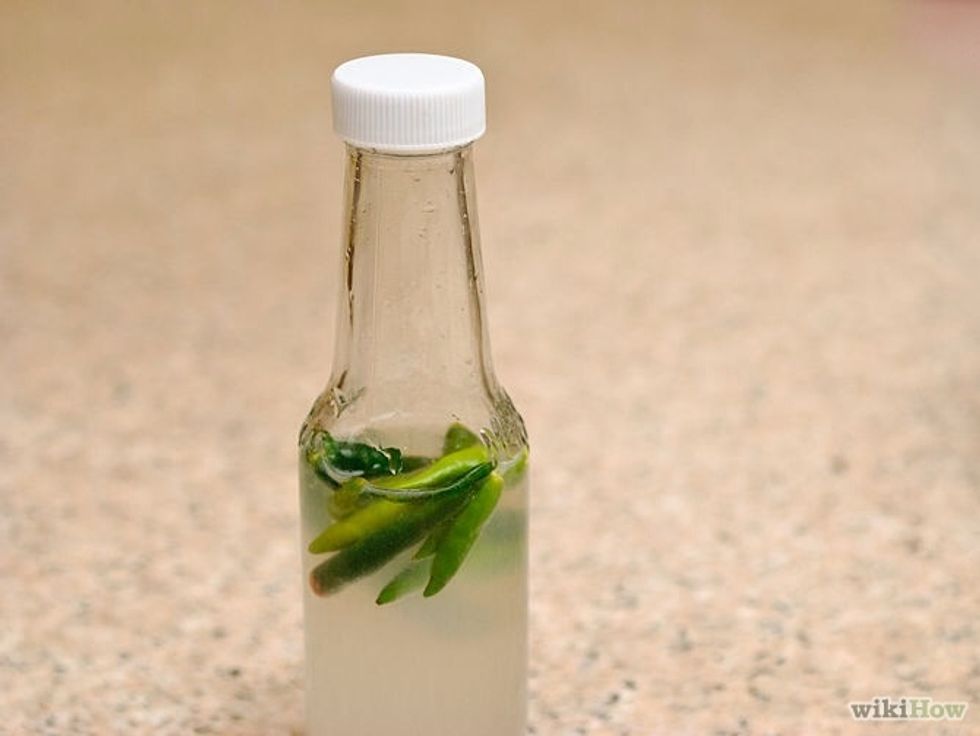 Use glass bottle. The vinegar should be stored in a glass bottle, to enhance freshness of the chili.
Refrigerate or keep at room temperature.
The creator of this guide has not included ingredients