Pick or buy your ears of corn. The number you need will depend on how many quarts you want to end up with. One large ear equals a little less than 1 cup. (4 cups in 1 quart)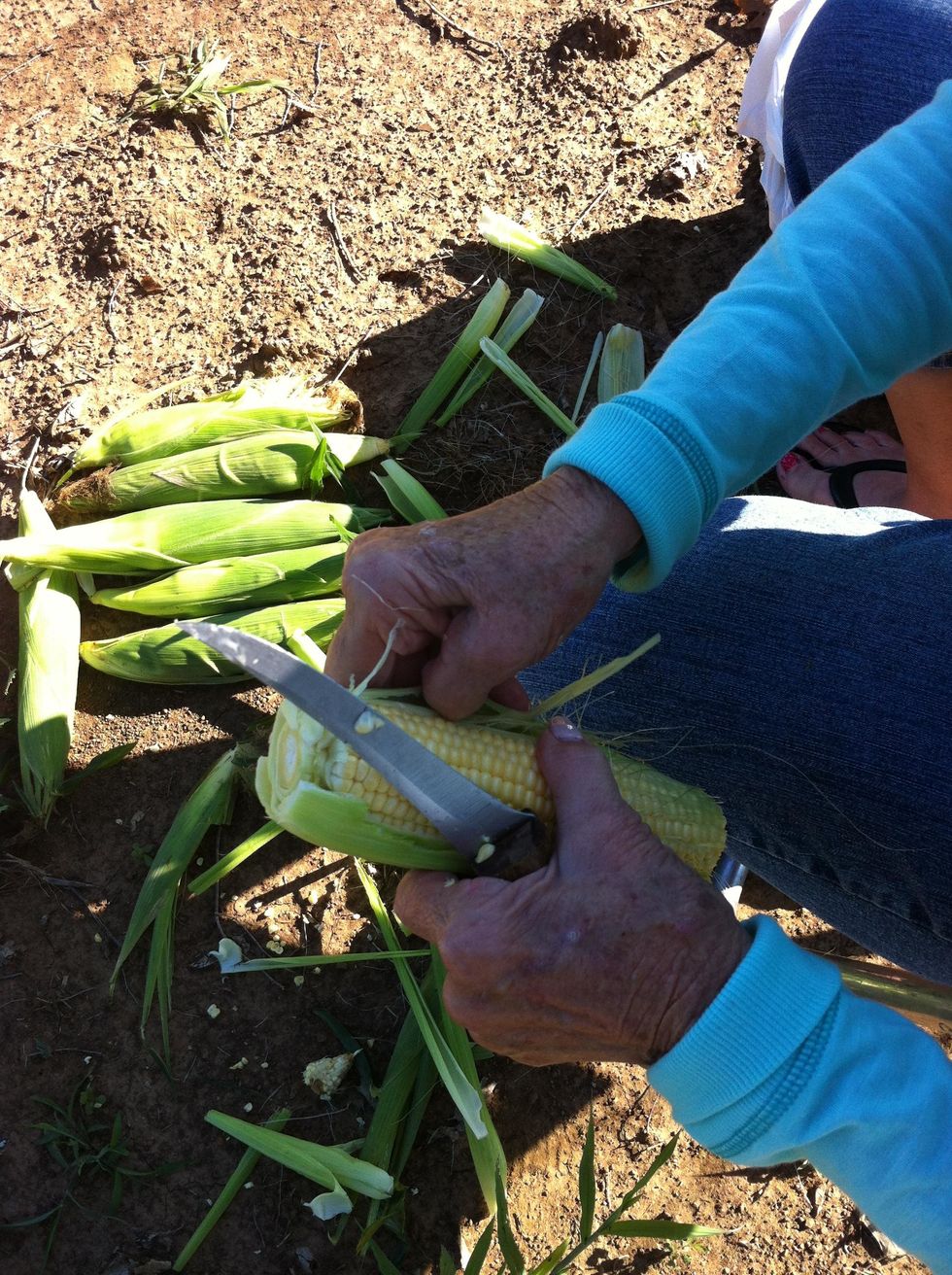 Shuck your corn. This is a great time to cut off the ends as well. Be sure to check for worms-cut them out at this time.
Wash your ears of corn to remove any silks.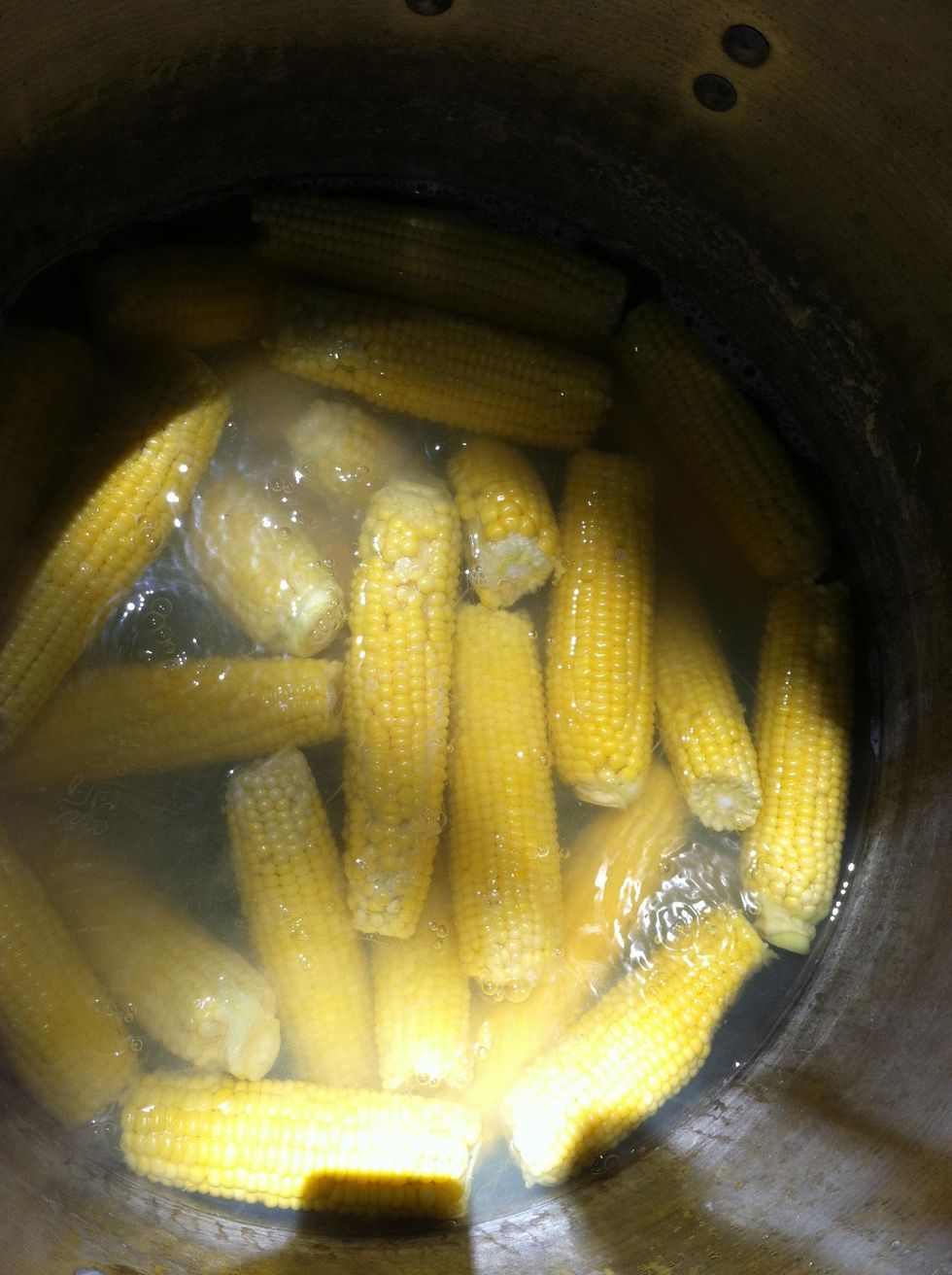 Bring a large pot of water to boil. Add corn. Start timer when the water has been brought back up to a boil. Boil for 5 minutes.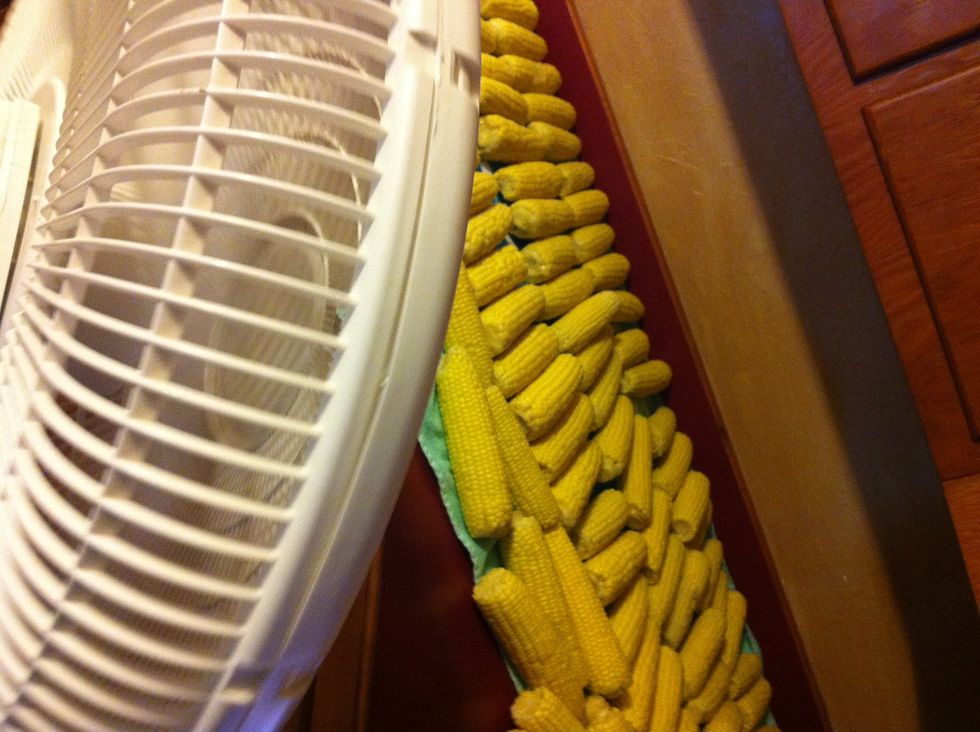 Lay your corn out to cool. This is a very important step. Be sure your corn has cooled off completely before moving on.
Cut your cooled corn using a knife or corn cutter (shown in picture). Throw away used corn cobs.
Label your freezer bags with the date. Using a measuring cup, fill your bags with the cut corn. Seal tightly and lay flat to freeze.
Fresh Corn
1.0 Sharp knife or corn cutter
1.0 Large pot
Quart size freezer bags
1.0 Measuring Cup