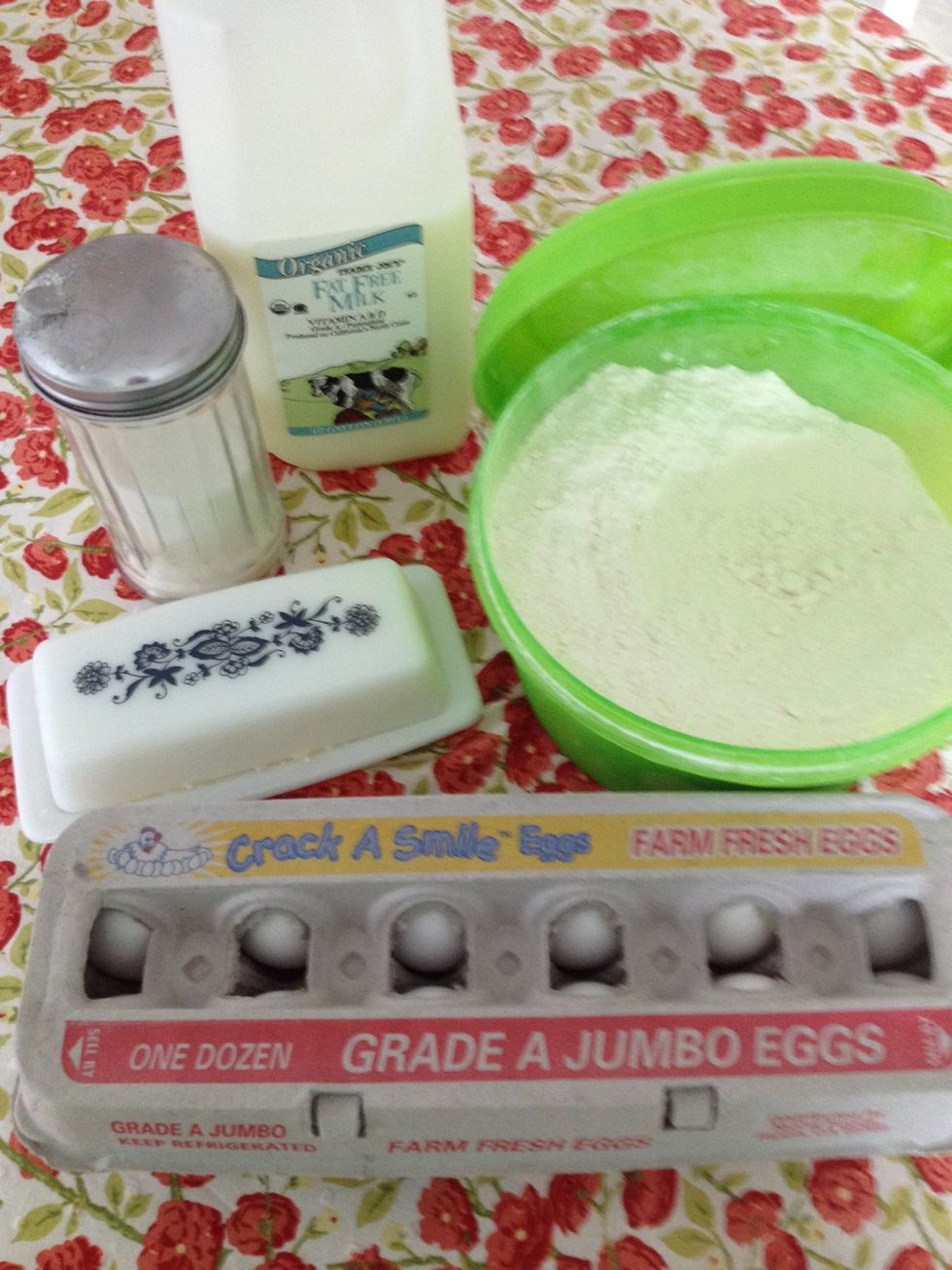 Gather your ingredients.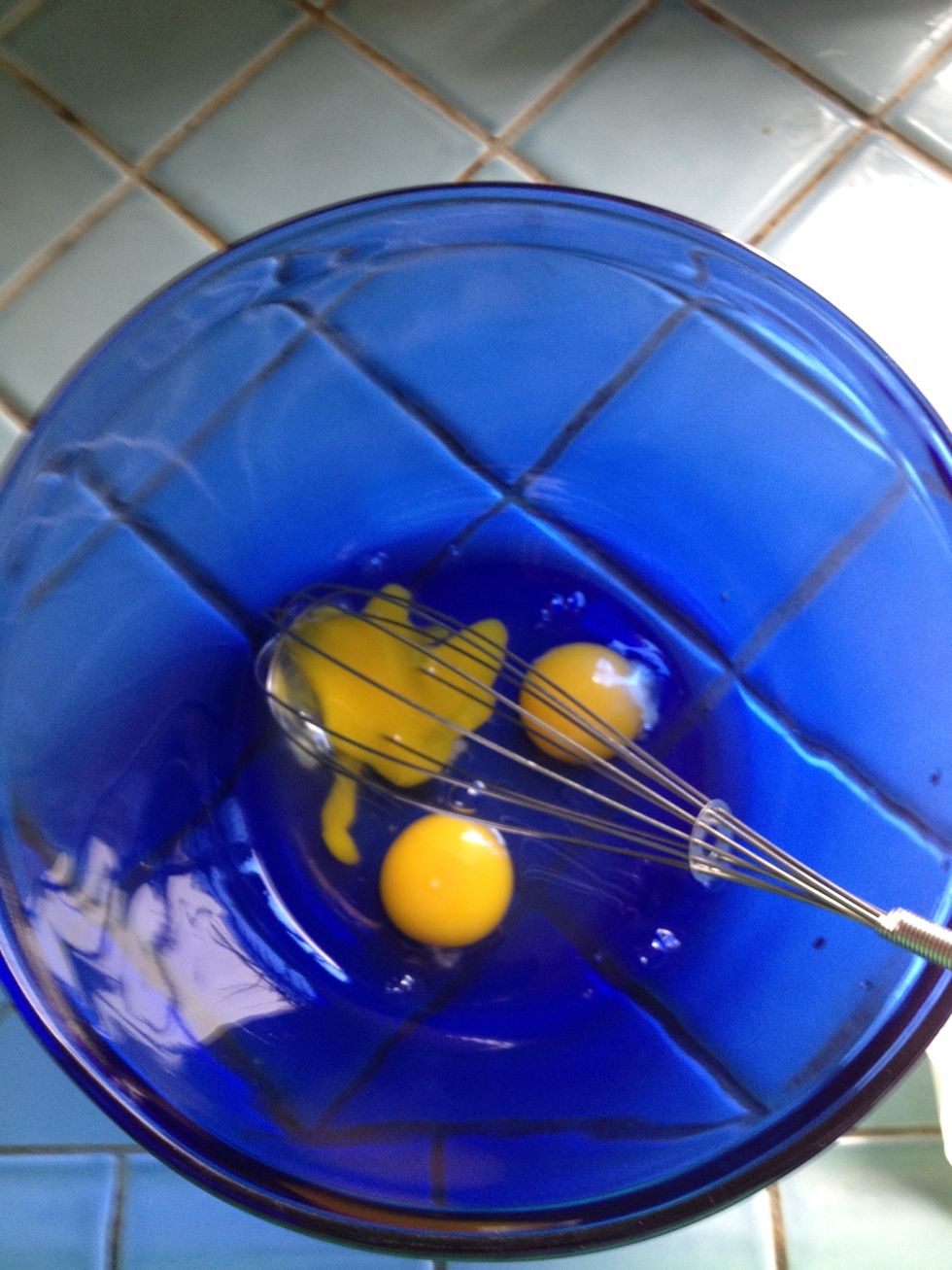 Whisk the 3 eggs.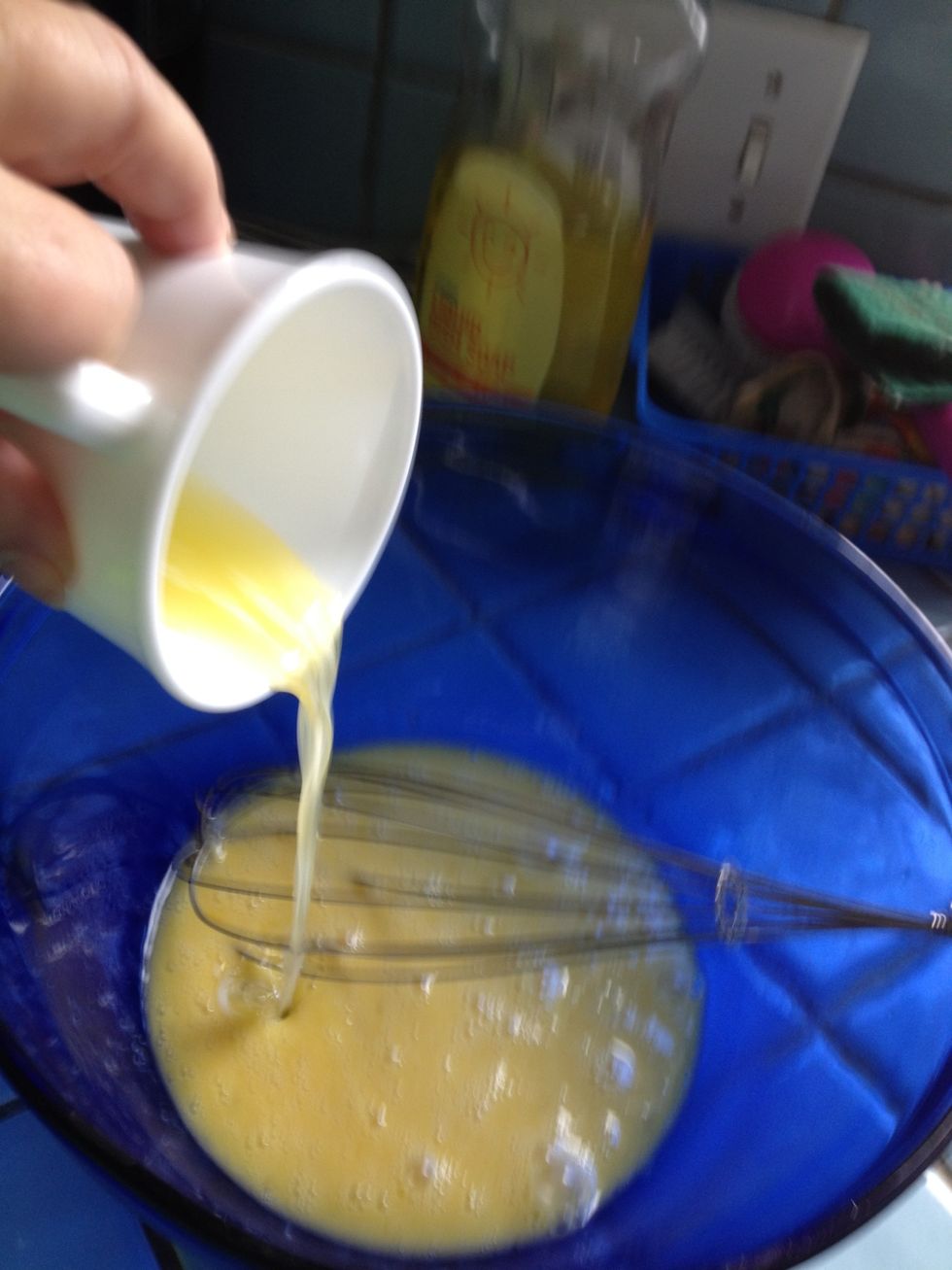 Add butter to eggs and whisk.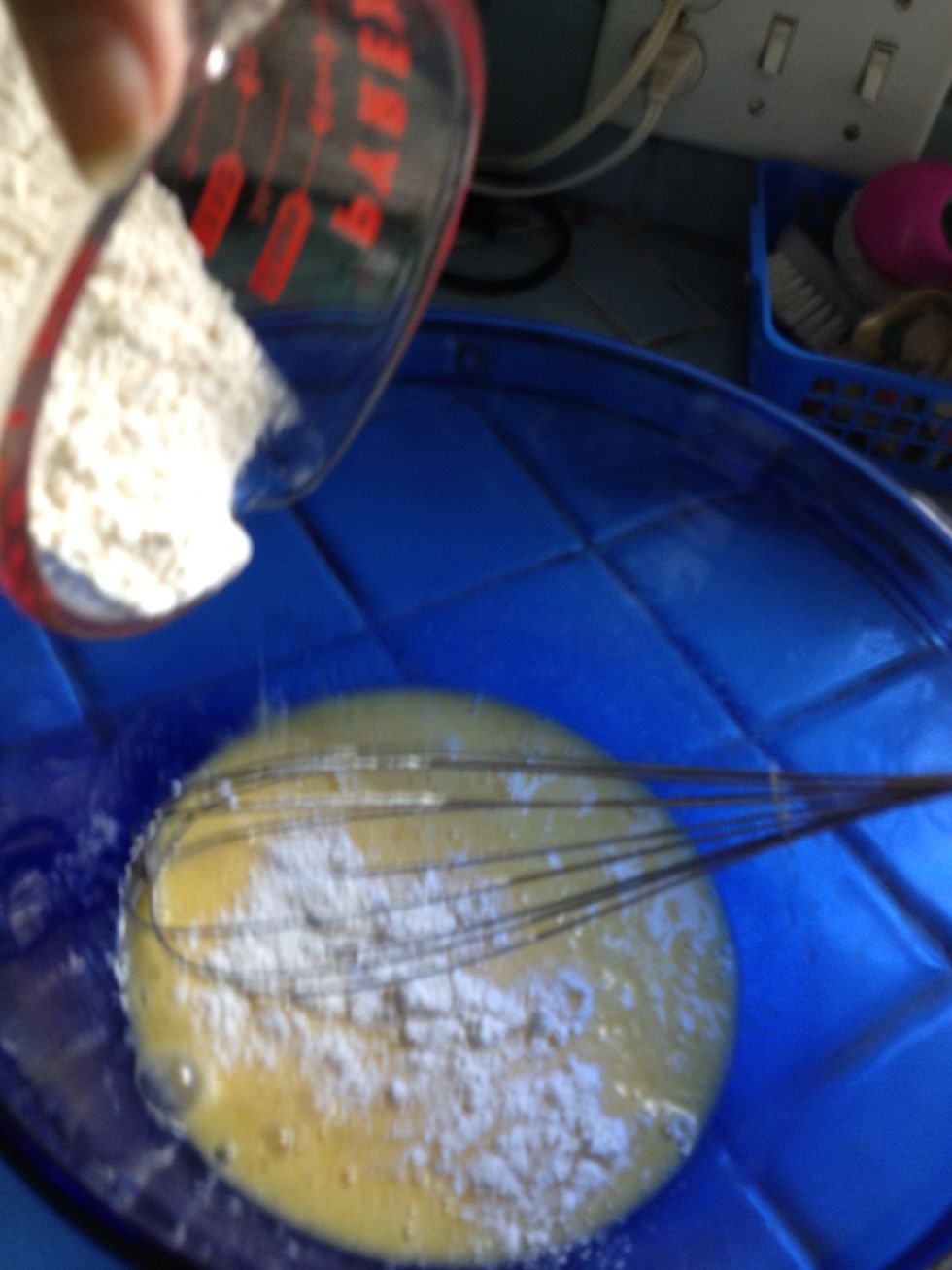 Add the flour and whisk in.
Add milk and whisk together. The batter will be thin.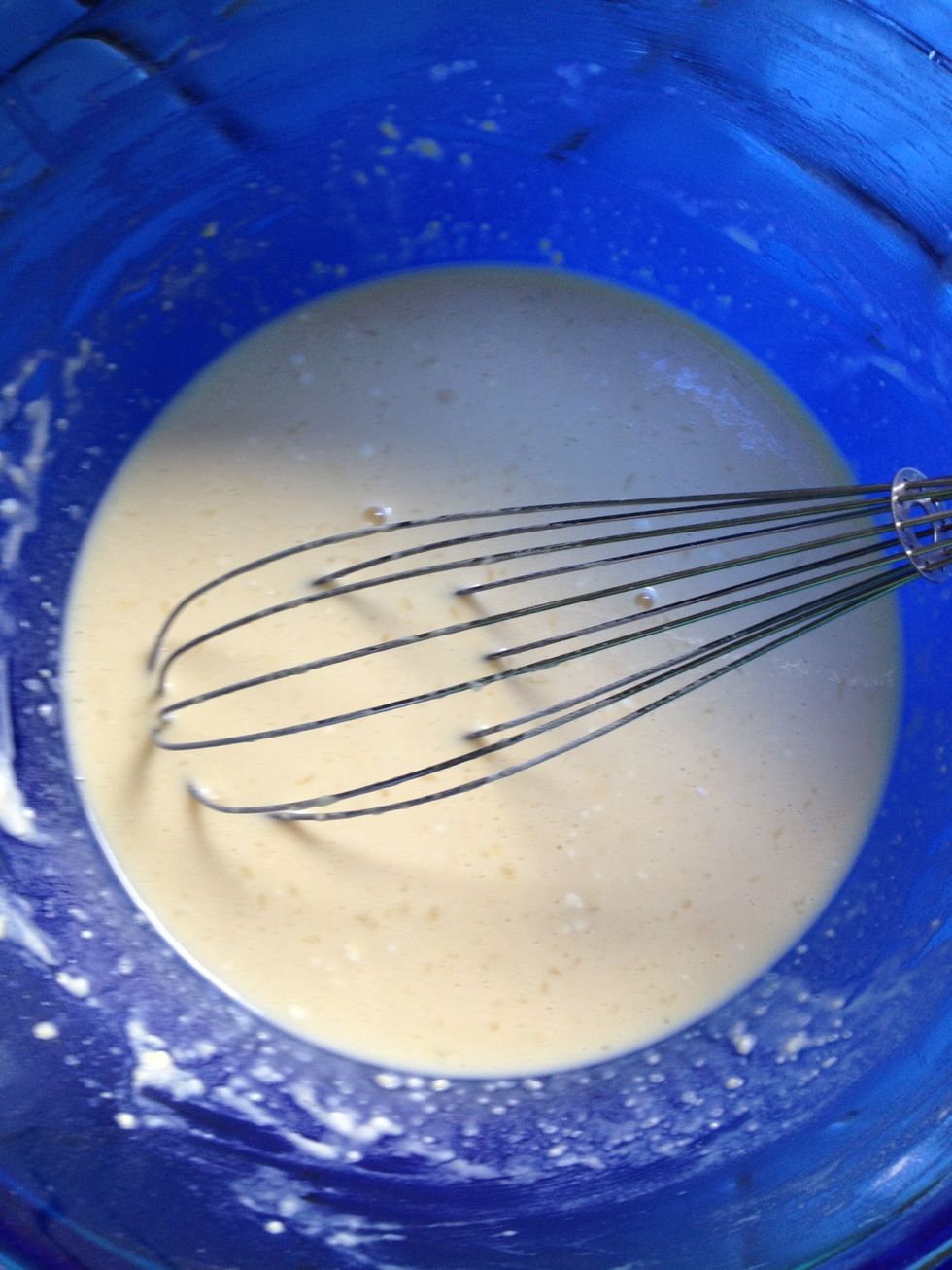 Your batter is ready!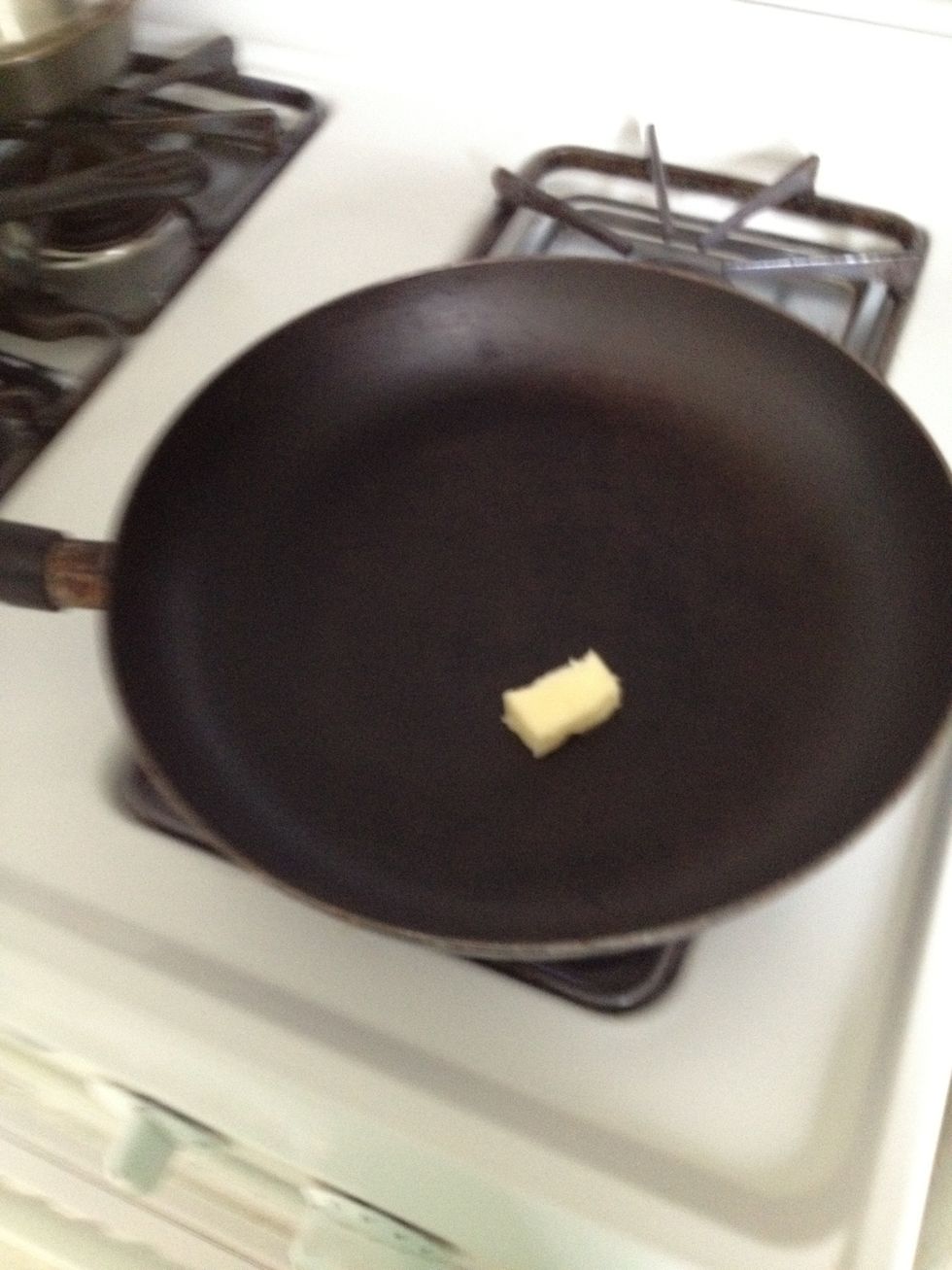 Melt butter in a large frying pan ( over medium heat).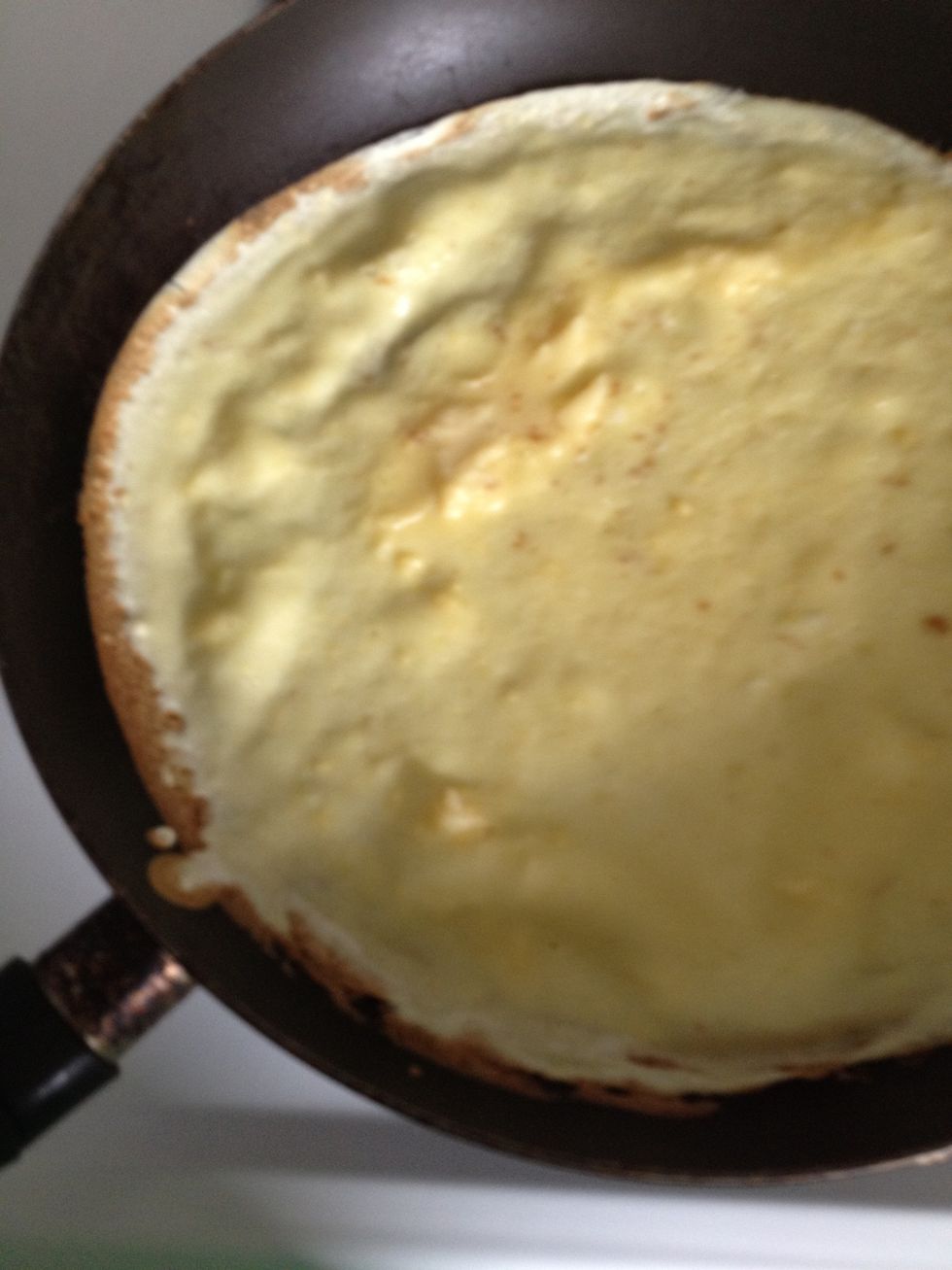 When the edges start to brown, your crepe is ready to flip.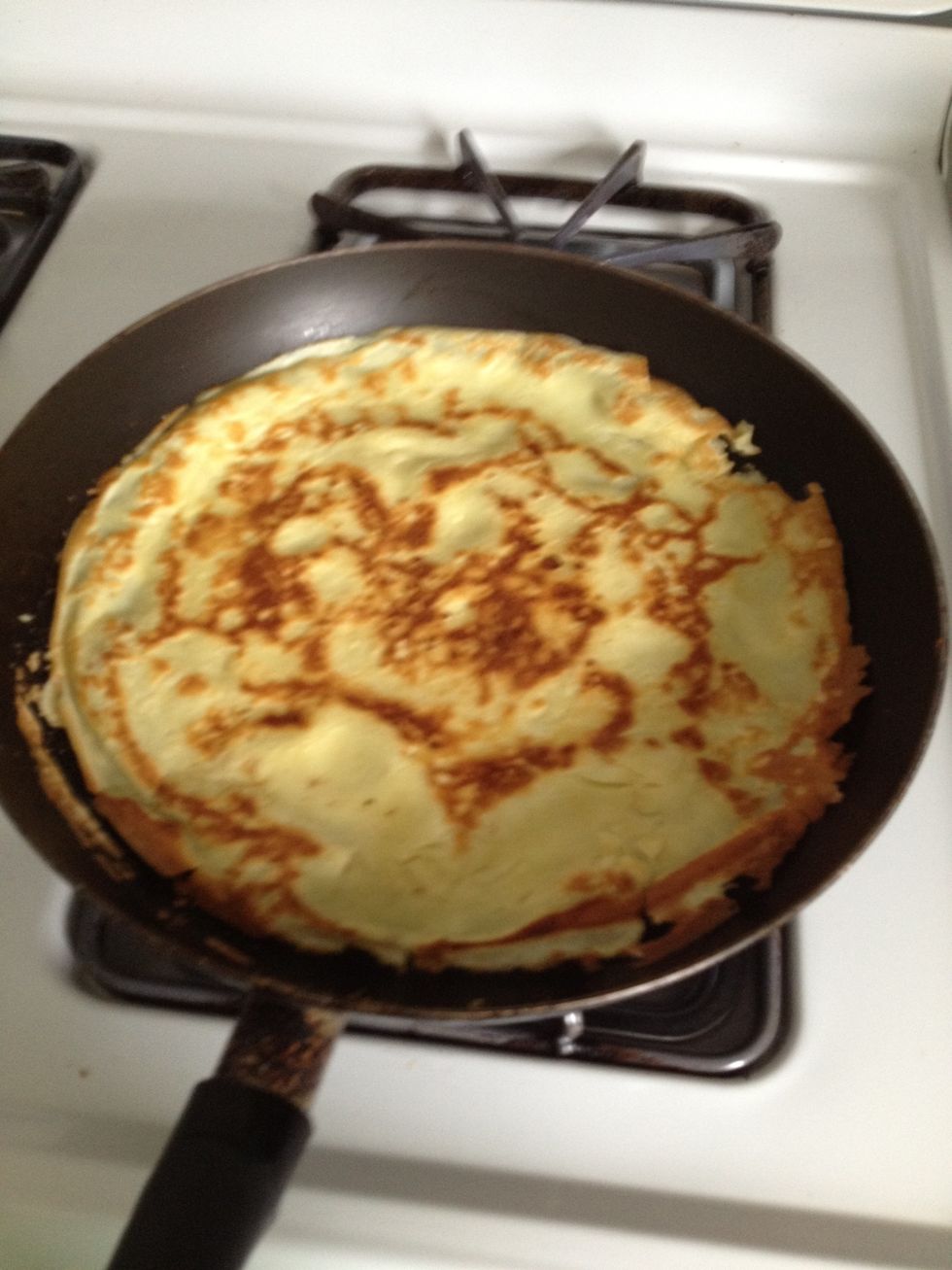 Flip carefully with a spatula so the other side can briefly cook.
Slide crepe onto a plate.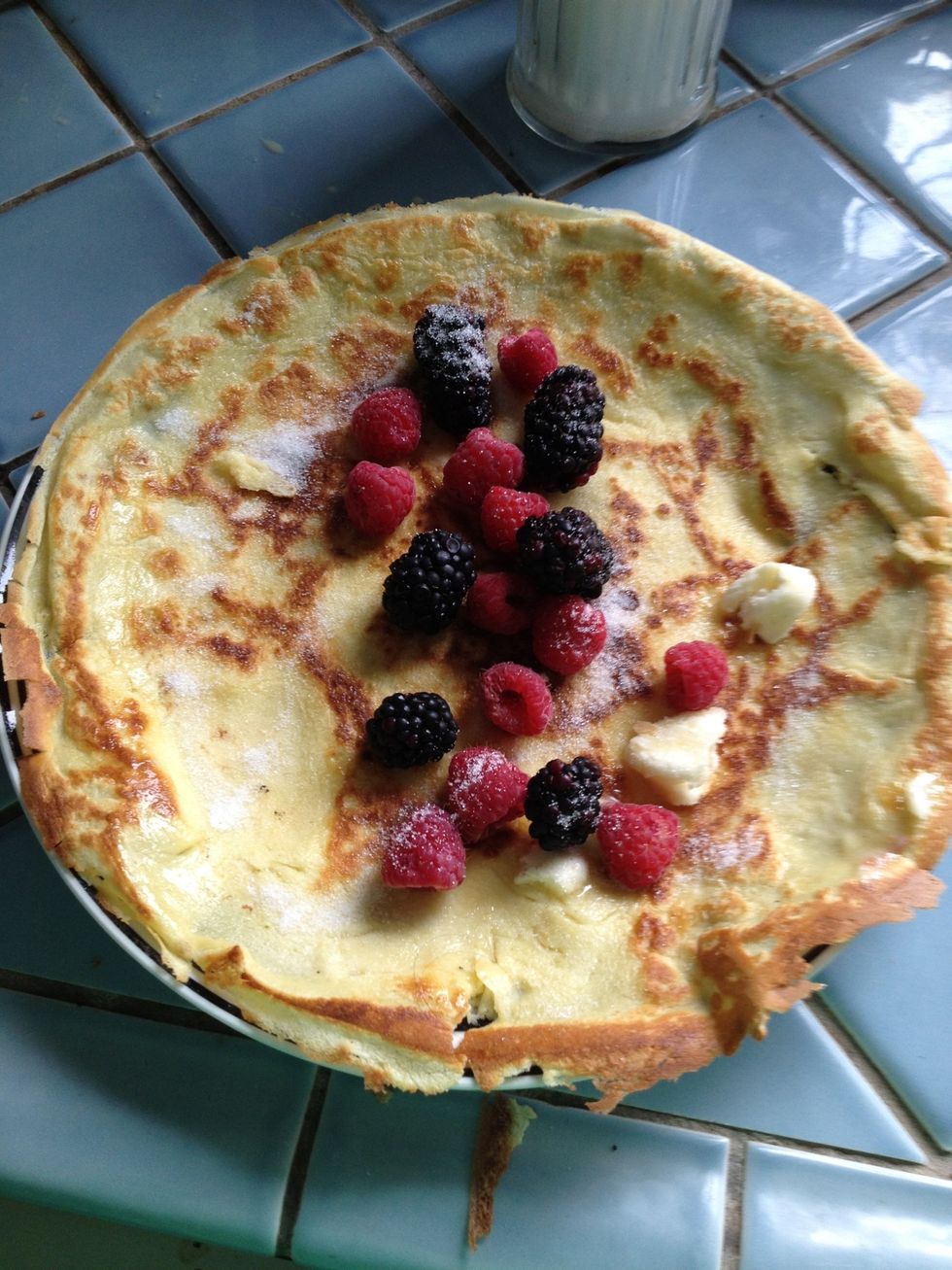 For your filling, get creative! I like butter, sugar and berries. Other possibilities - sliced banana and chocolate, nutella, cream cheese and strawberries, powdered sugar, the list goes on and on!
Voila! Roll up and enjoy! (Batter makes enough for about 4-5 crepes.)
3 eggs
1 Tablespoon sugar
3/4 Cup Flour
1 Tablespoon Butter
1 Cup Milk
Fruit, Nutella or other filling, if desired
Additional sugar & butter to garnish
Felicia Gustin
I love to create! All kinds of things. Food, crafts, jewelry, art, photos, theater, events, history, social justice. My proudest creation is my daughter!