Prepare Vichyssoise Soup (Served Ice Cold)
11
Summary: In a food processor, put leeks onions. Chop. Fry in oil & butter. Add stock and potatoes. Cook until soft. Blend. Add avocado blend. Cool serve with (the cream optional) and chives.
6 leeks. 600-650g diced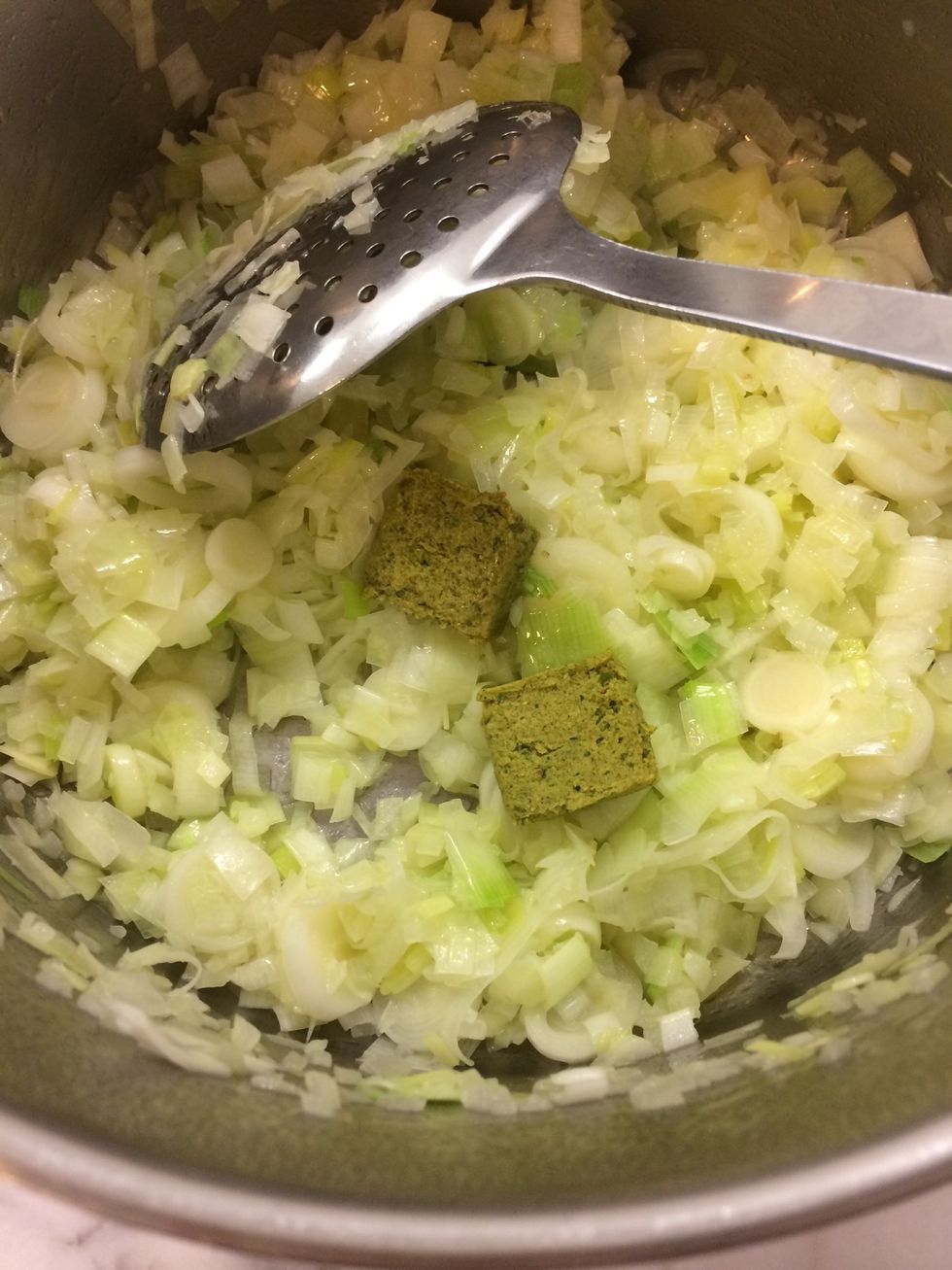 Add 2 cubes of vegetable stock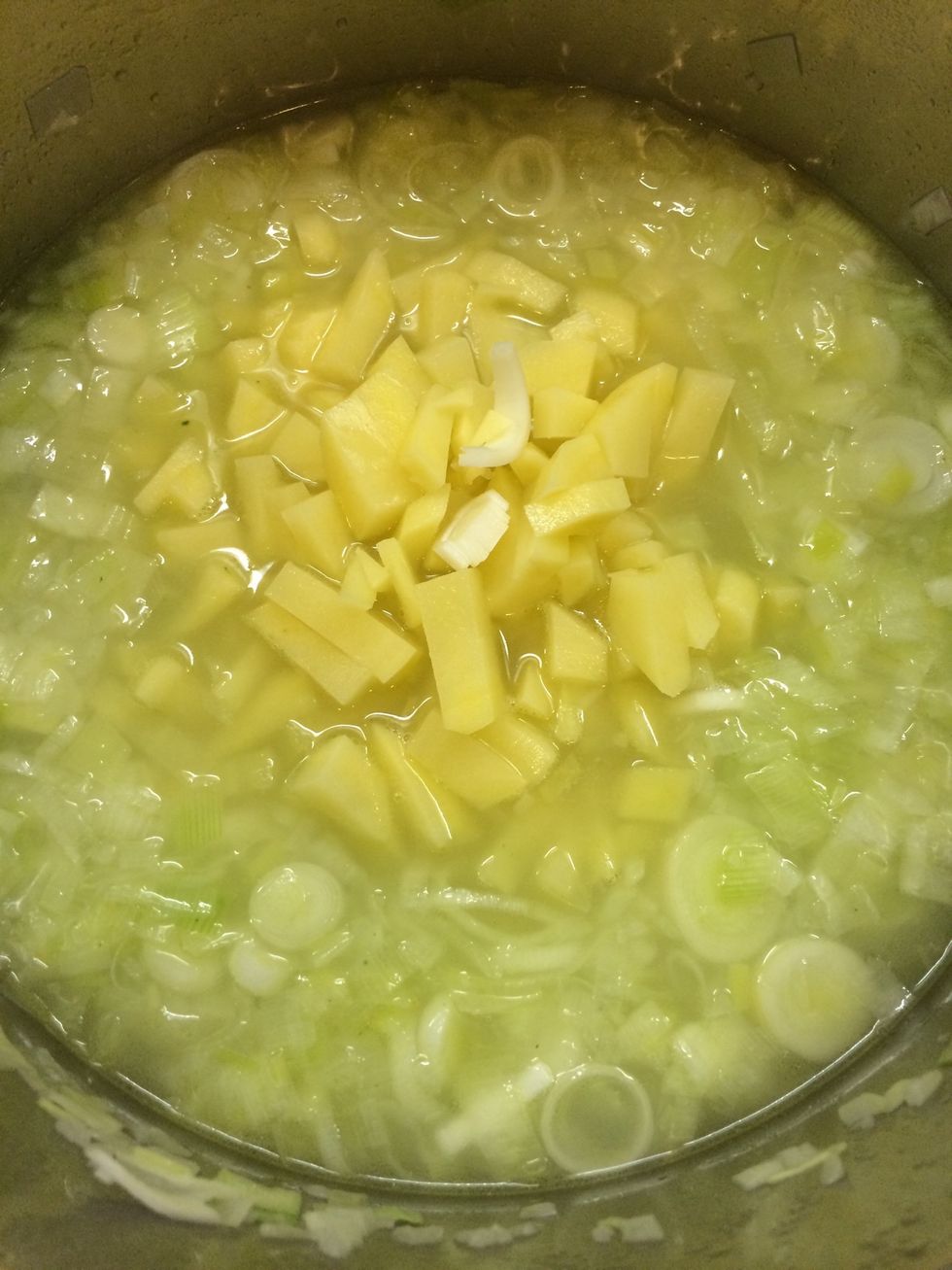 Add 1 liter of boiling water. Add potatoes.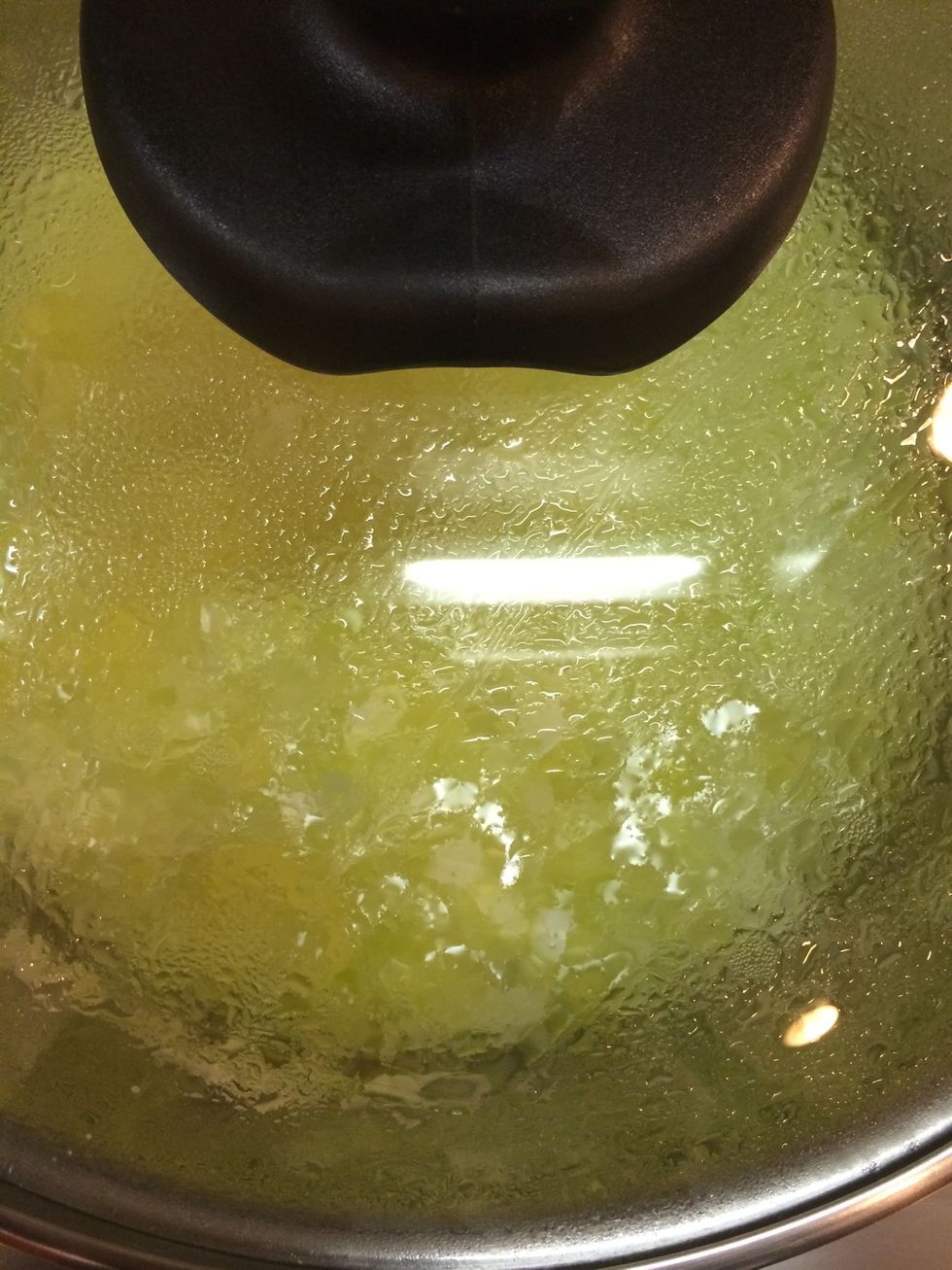 Cover and cook until soft. 30 mins or so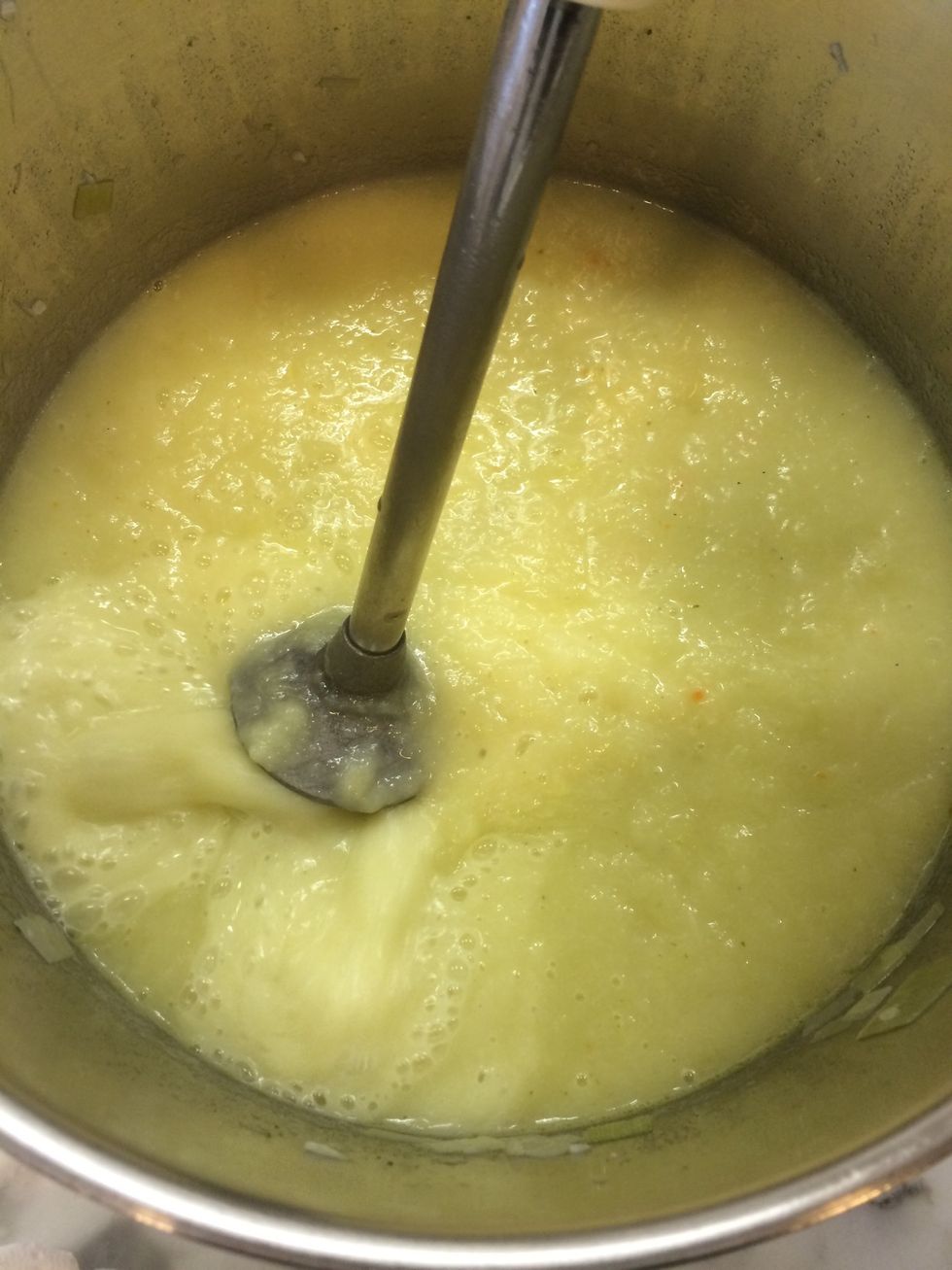 Mix with a hand blender.. Or a free standing one. Add avocado and blend until creamy.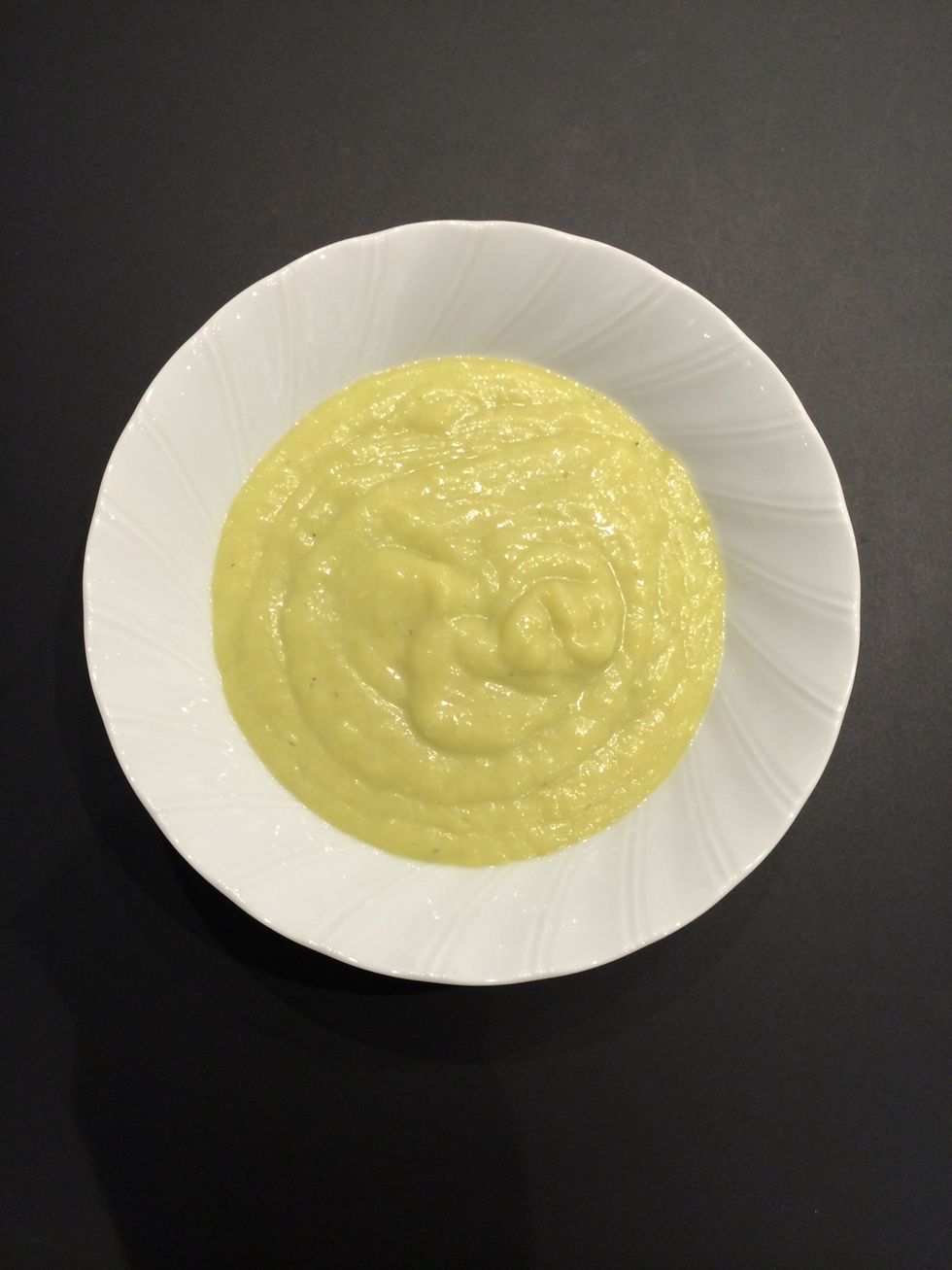 Serve cold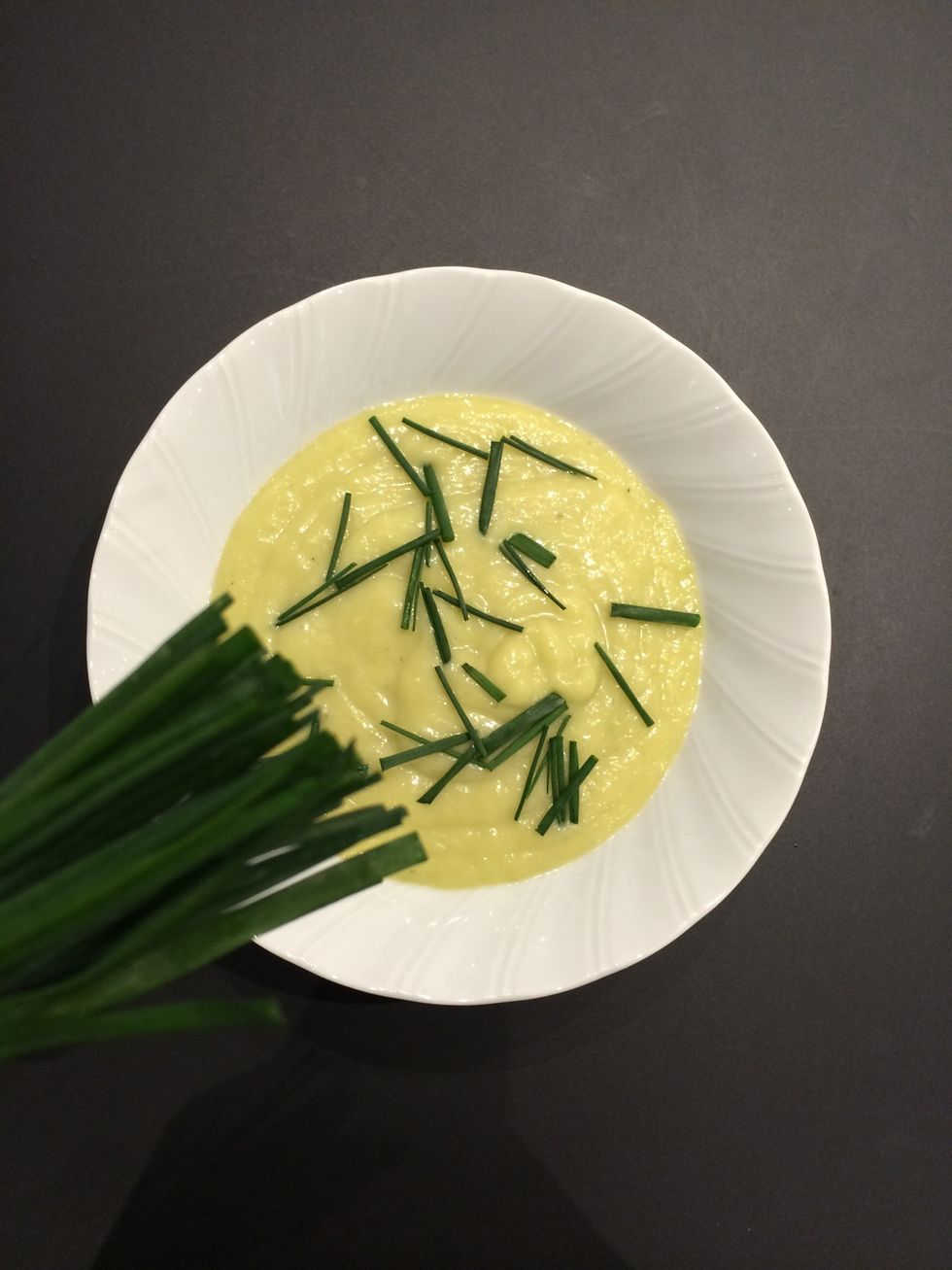 Garnish with chives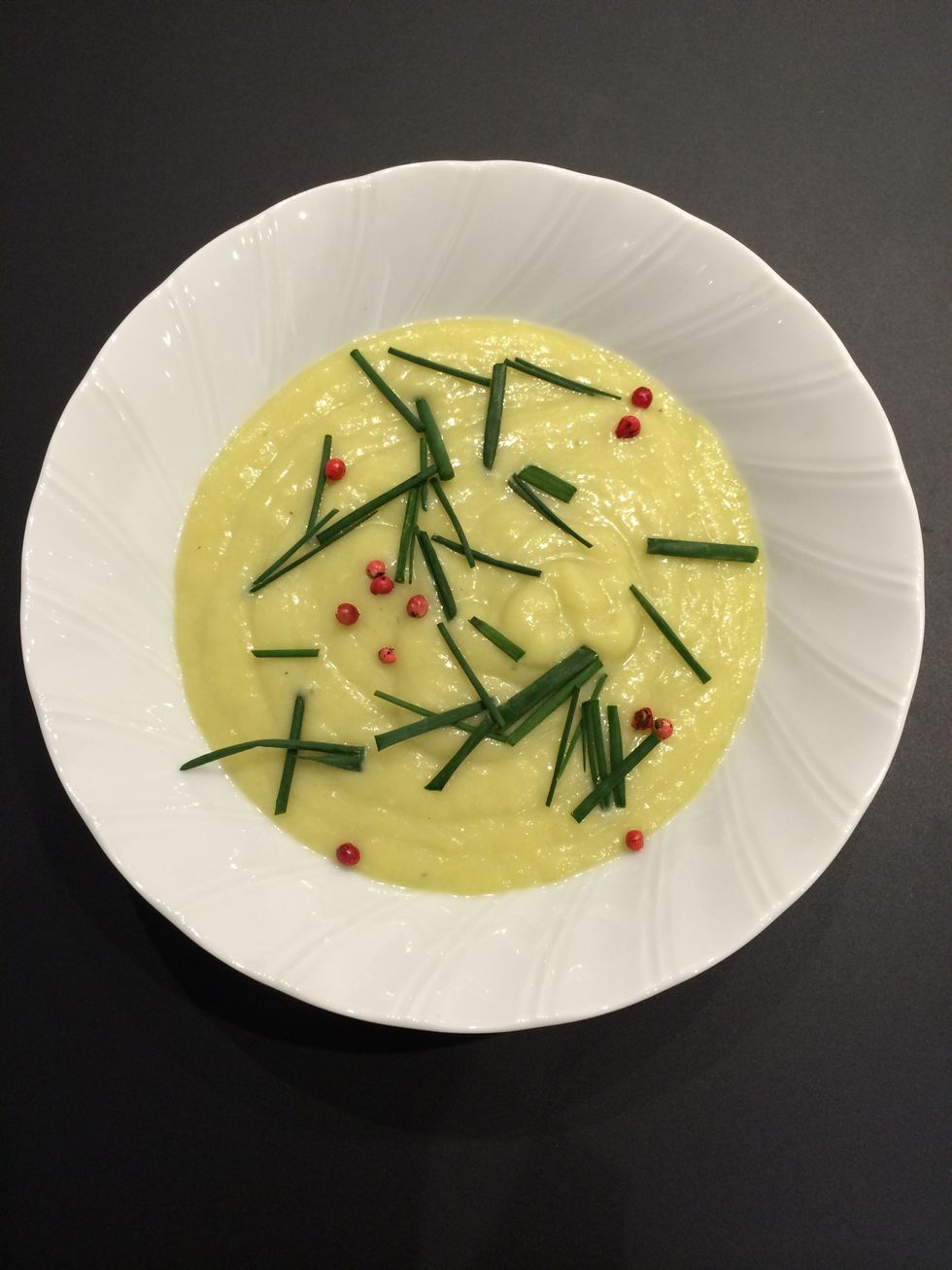 And some red peppercorns
6.0 Leeks
1.0 Onion
1.0 Potatoes thinly sliced
2.0 Vegetable stock cubes
4.0c Boiling water 1 liter
1.0Tbsp Butter
1.0Tbsp Olive oil
1.0tsp Salt/pepper
Cream (optional)
Chives/ciboulette