How to prepare ukrainian borscht
After acquiring a taste for borscht in the Ukraine, I decided to give the creation a shot. As it turns out, it's fairly quick, easy & inexpensive to create.
148
Fresh back from Whole Foods & I've acquired my ingredients. I went the more spendy organic route, you can however make this dish very inexpensively if you shop wisely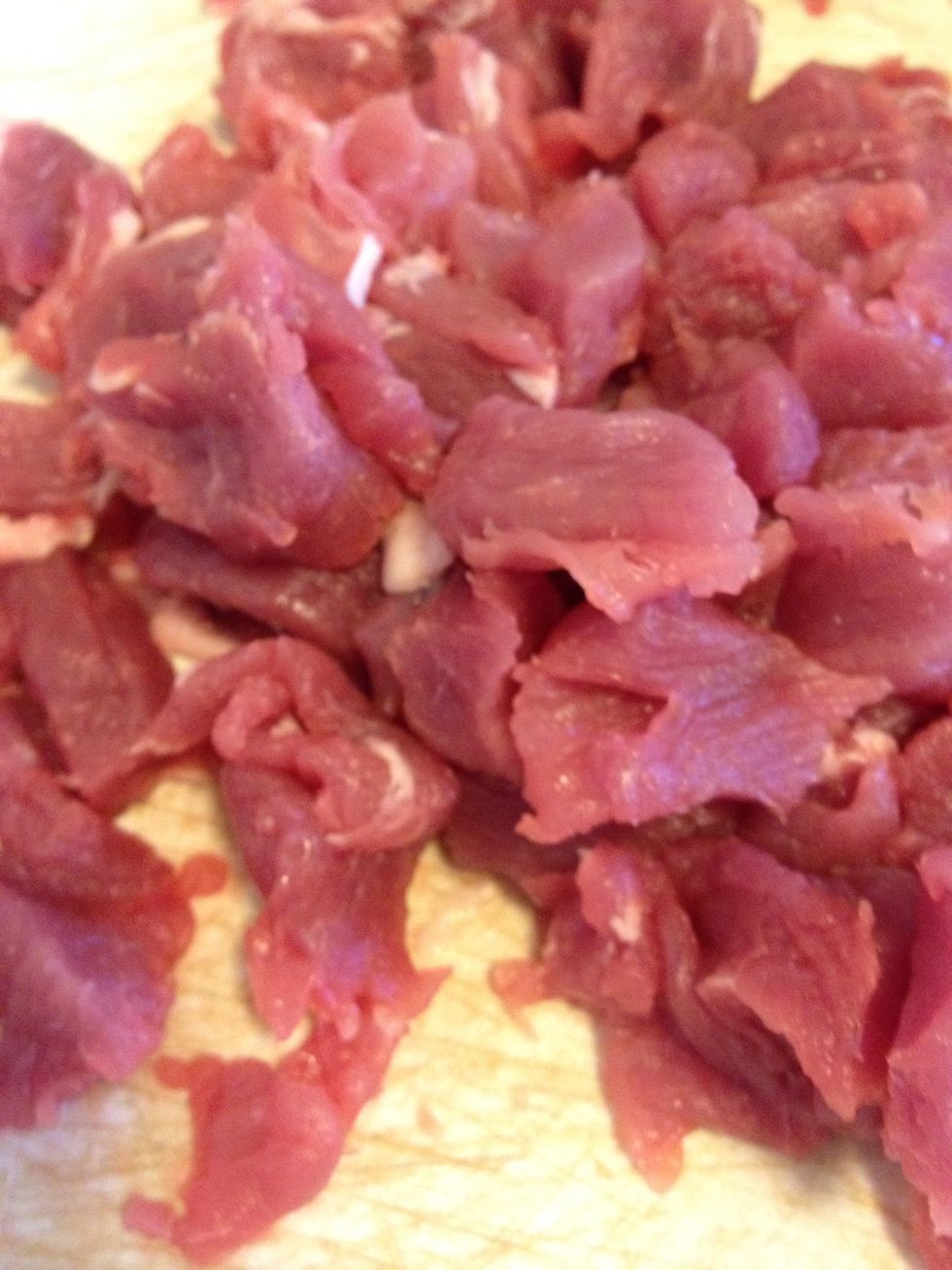 I want my Russian friends to enjoy this borscht, I'll be making the meaty version. Feel free to substitute your favorite veggie meat product.. You'll want to cut these into bite sized pieces
At this point I like to flash cook the meat in a wok until cooked rare, this will add some texture to the dish. The more traditional method is to add the meat to the water as you bring it to boil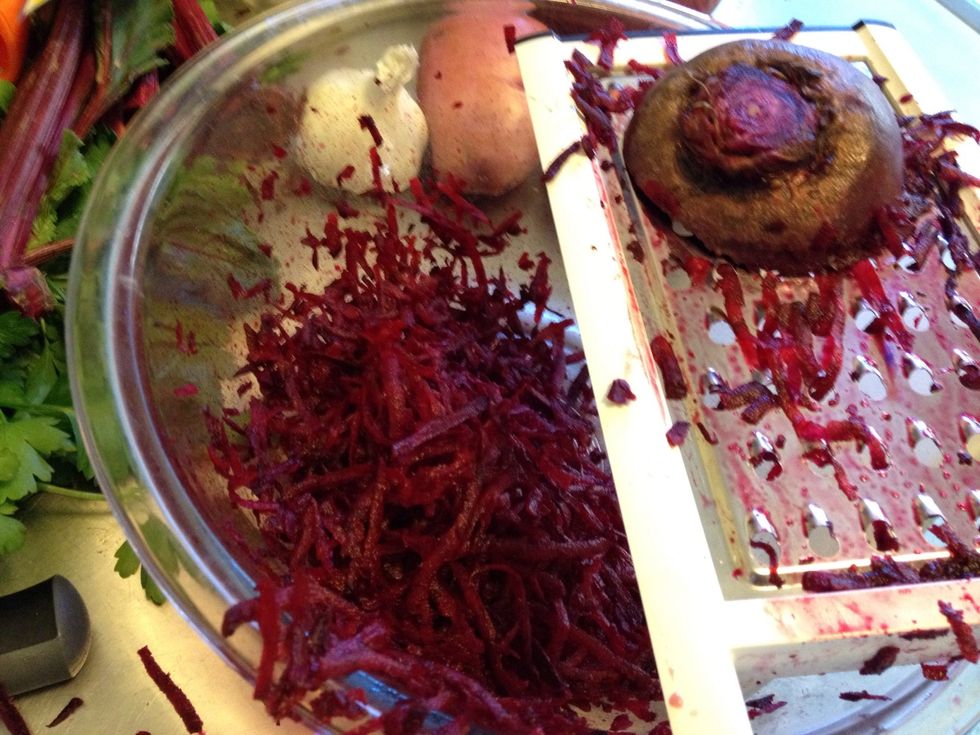 Now it's time to get out your grator & start shreading. Go ahead & shred the beets, carrots, cabbage & cube the potatoes
Now fill a large pot with 2 quarts of water (a wok will work in a pinch) & bring to boil. Add the "meat product" & beets, cook for about 10min & then add the carrots & potatoes.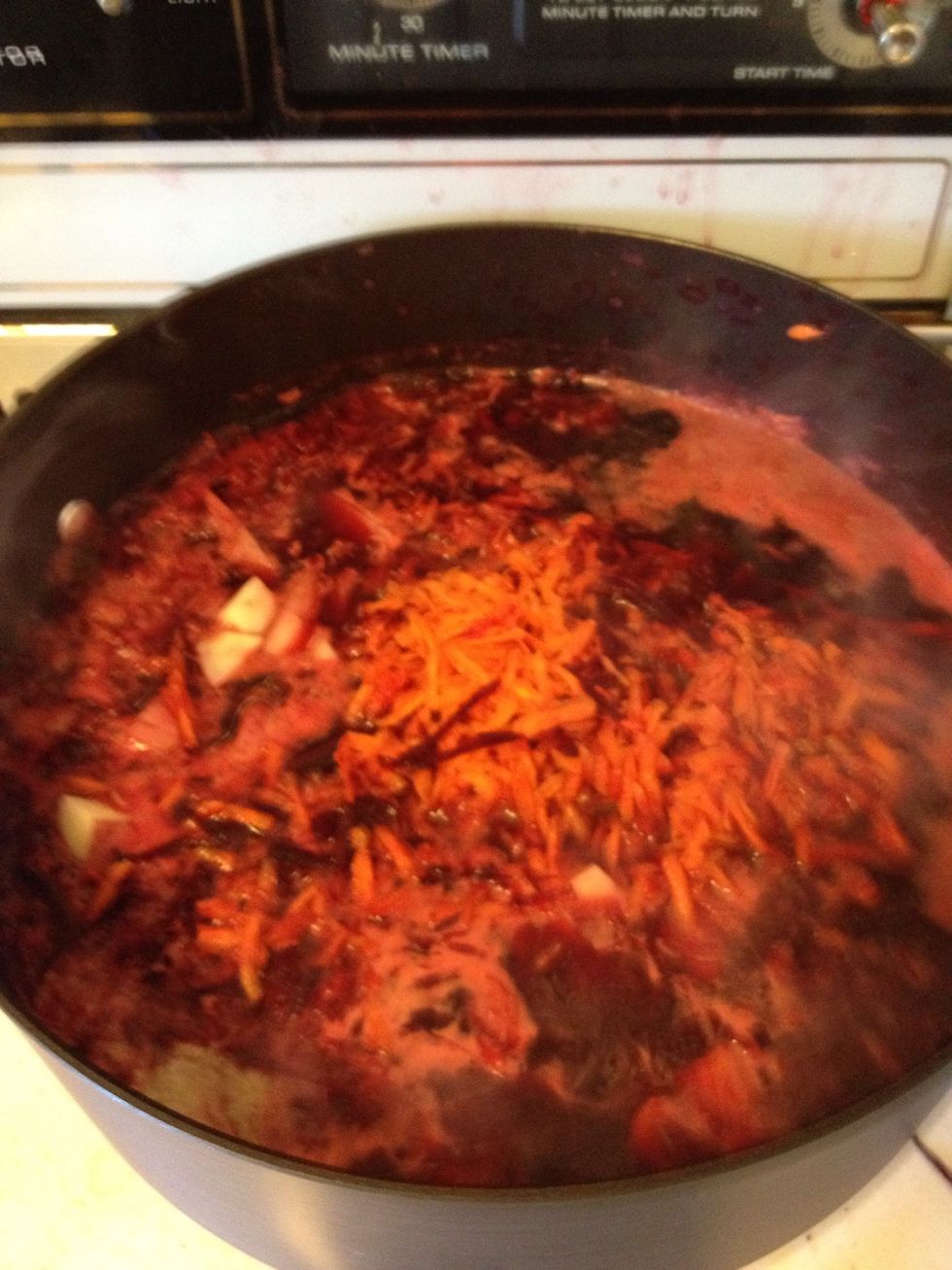 After 15 min you can add the diced tomatoes & cabbage
Heat up a pan & add a liltle oil, now cook the onion until it's tender. Add the tomato paste & water & transfer into the main pot. Stir & turn off the heat, let stand for 5min & enjoy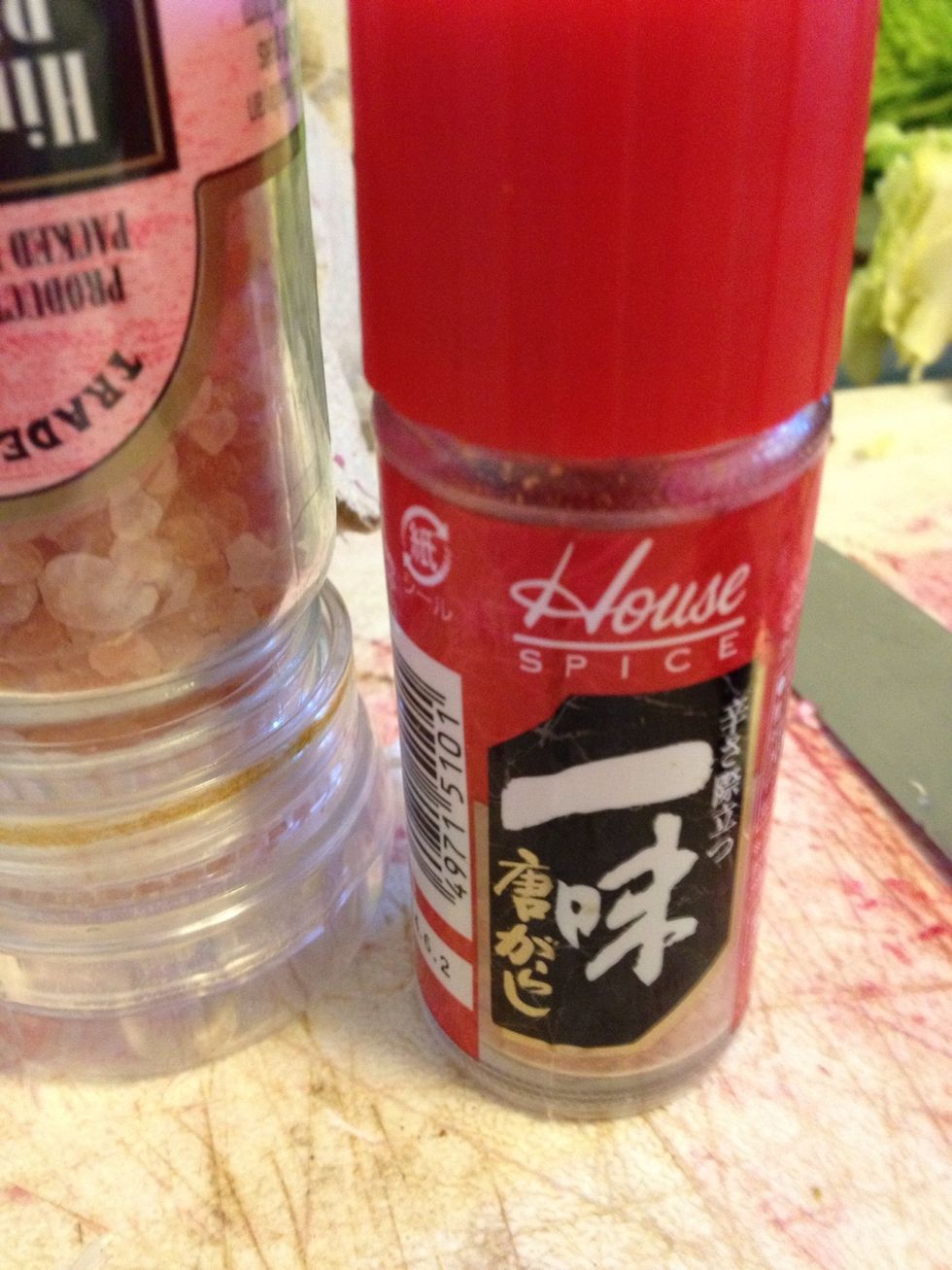 Salt & pepper are traditional seasonings, at this point I however stray from the recipe a bit & add Japanese chili pepper to give it a little kick. Feel free to add your own spices to taste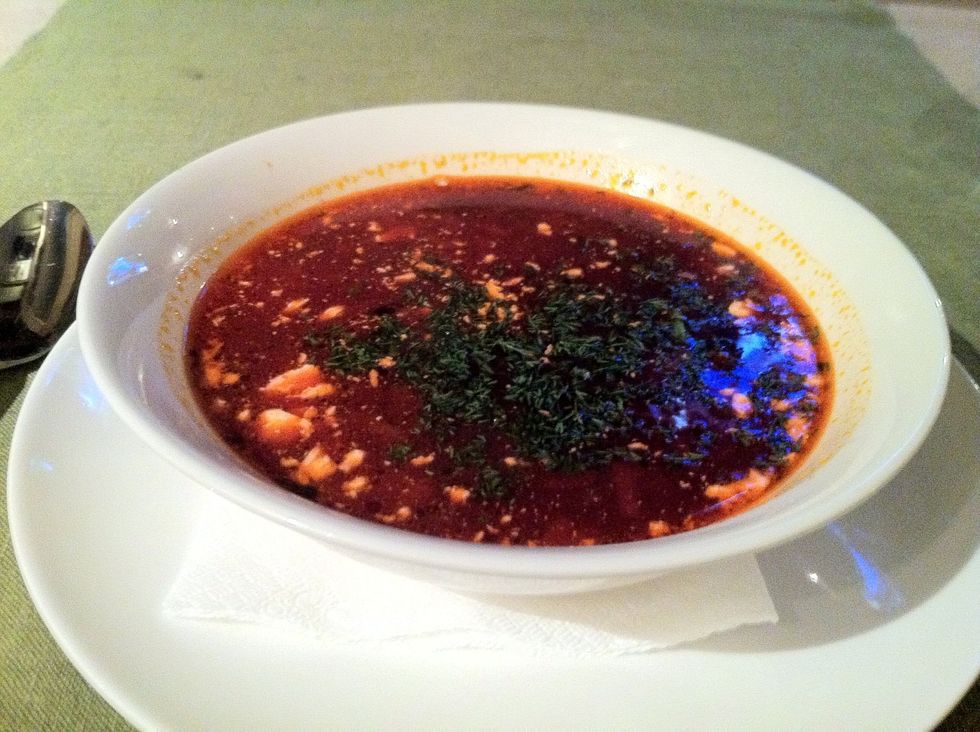 50 minutes later & here's the finished product, Typically served with a big dollop of sour cream, a sprinkle of parsley & pampushkas or rye bread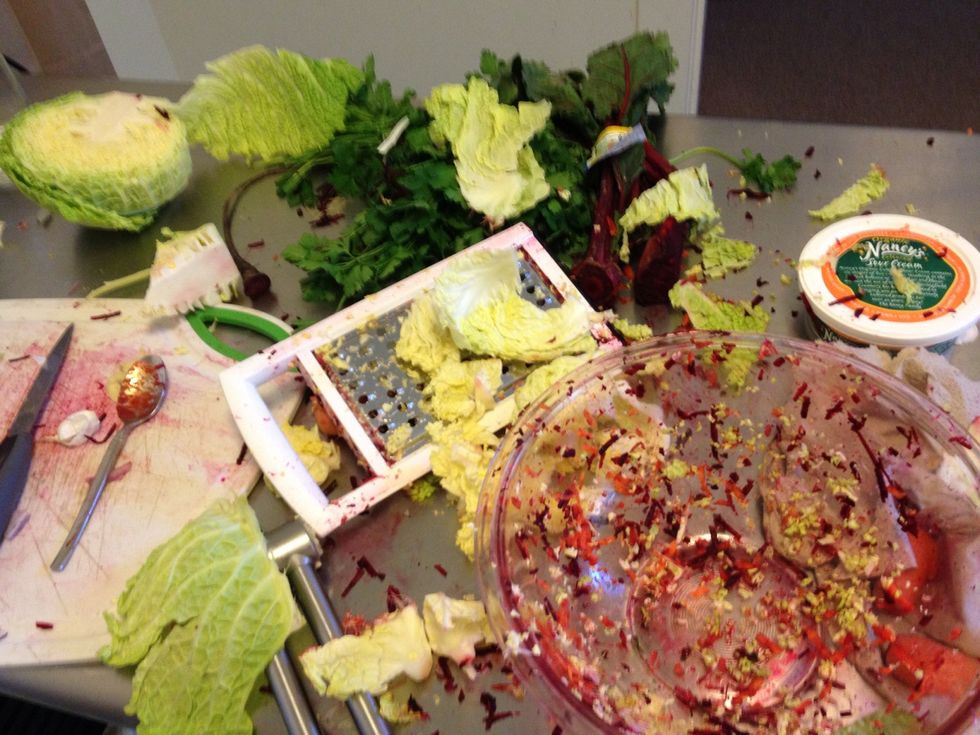 If you're anything like me, your kitchen will look something like this. Be sure to wash up quickly though, those red beets can stain both your counters & hands
1.0lb pork tenderloin or veggie alternative
3.0 medium red beets peeled & shredded.
3.0 carrots, peeled & shredded
3.0 red potatoes, peeled & cubed
1.0 medium red onion, chopped
1.0 6 ounce can of tomato paste
3.0 cloves of garlic
1.0 8oz can of diced tomatoes, drained
3/4c water
8.0oz sour Cream for topping
1/2 cabbage, shredded & cored
salt & spices to taste
San Francisco, California