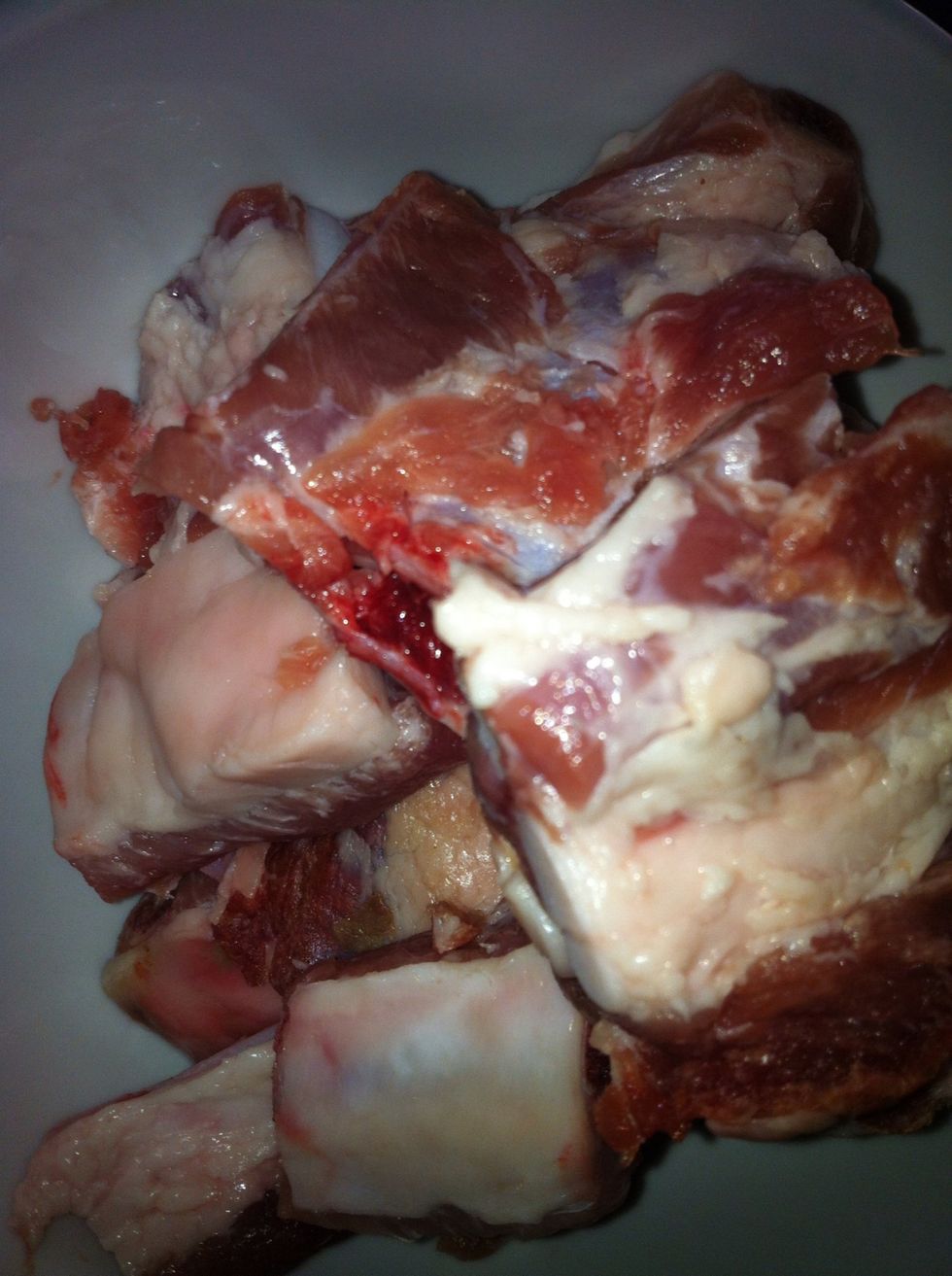 Start with bite sized pork ribs
Marinade it with soy sauce and white ground pepper for 15 minutes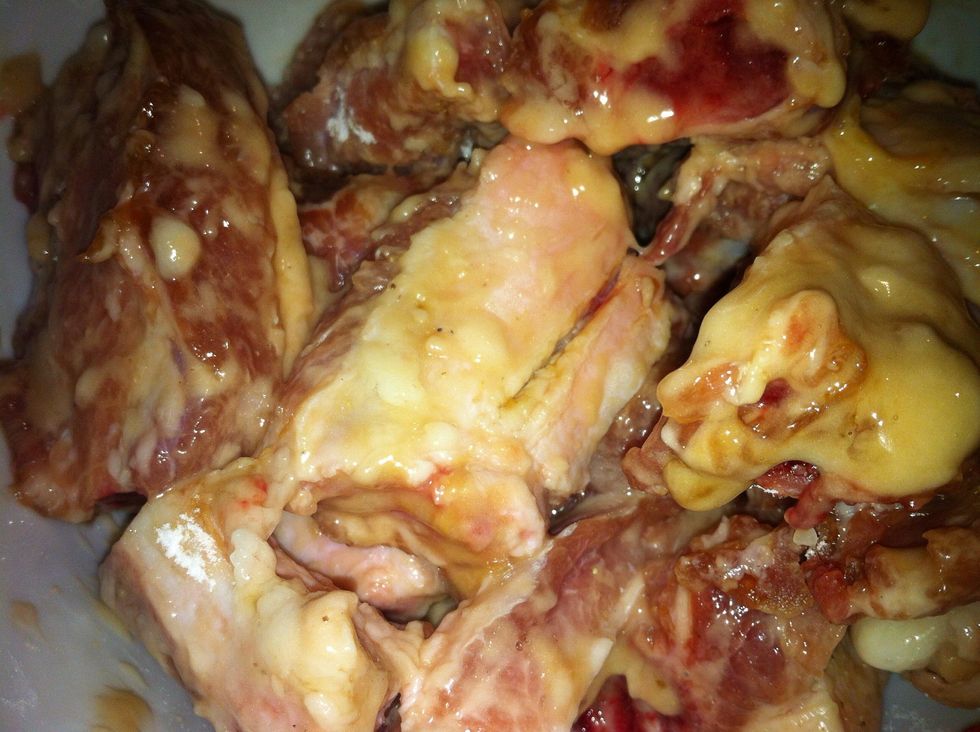 After 15 minutes add egg white and potato starch. Mix well.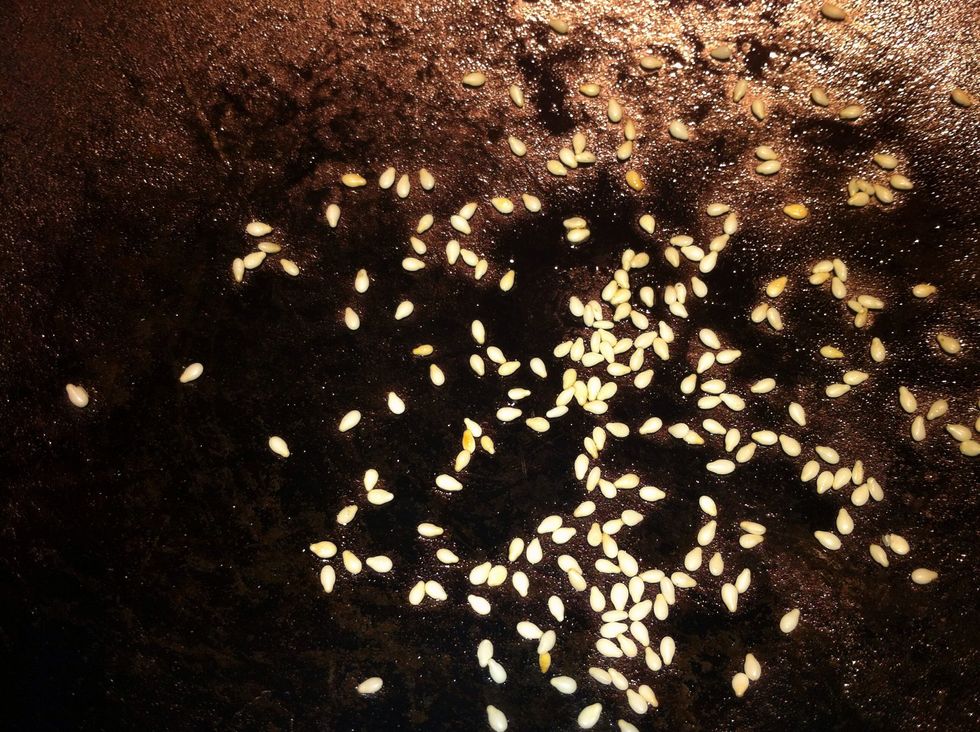 Now toast sesame seeds and remove it. Keep aside to use as garnish later on.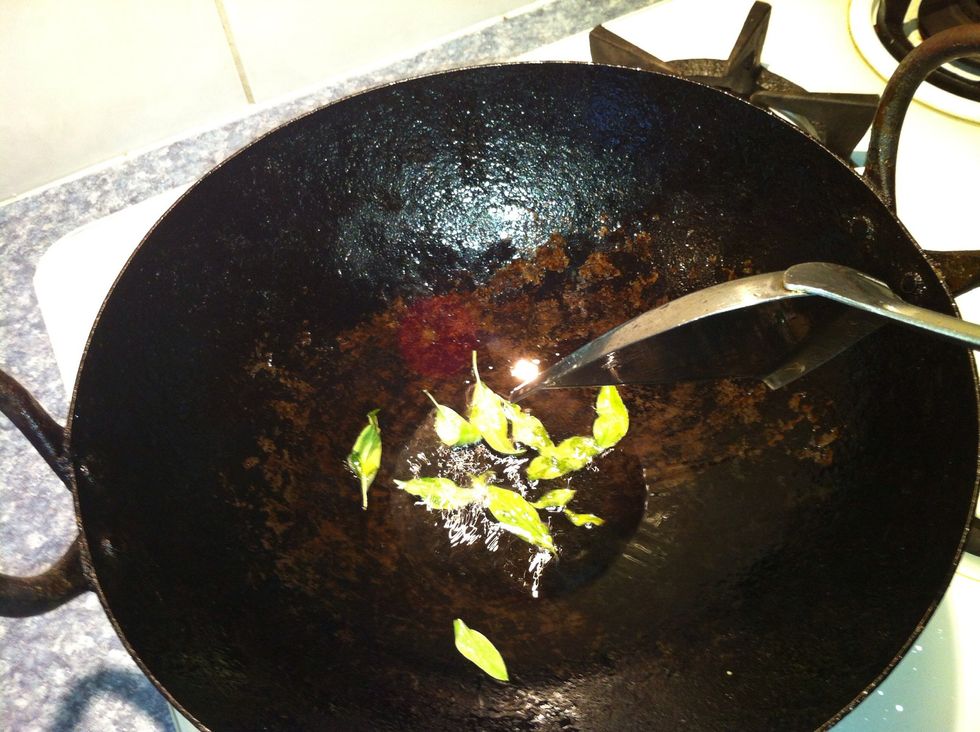 Heat some oil and fry basil leaves till crispy. BE CAREFUL - this will spit. Remove and keep aside for garnish.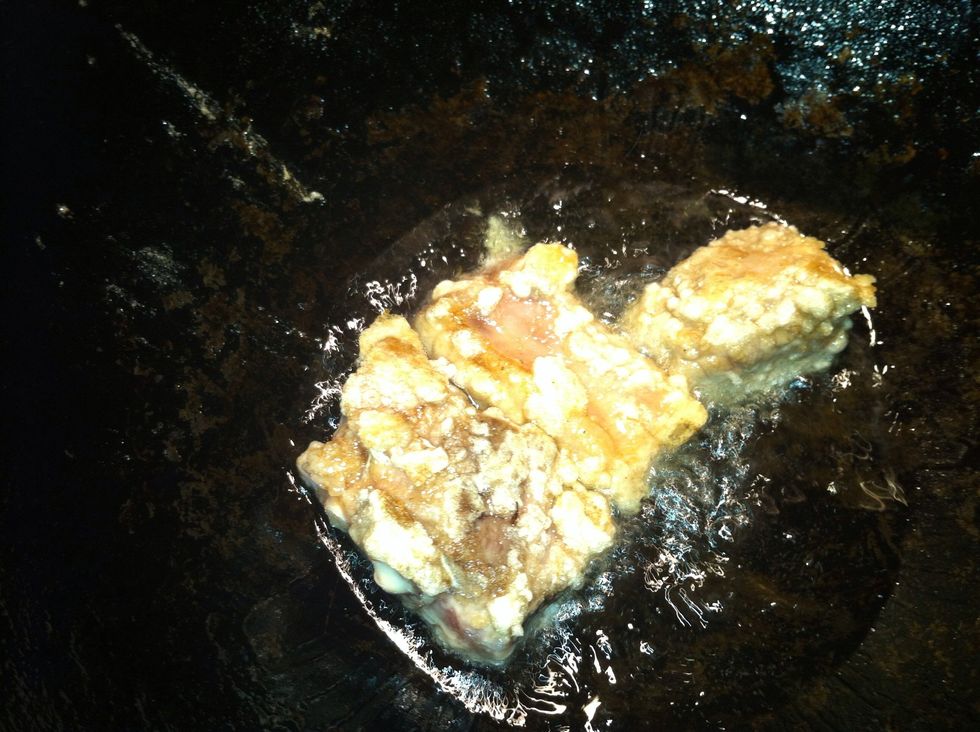 Fry the pork ribs in small batches.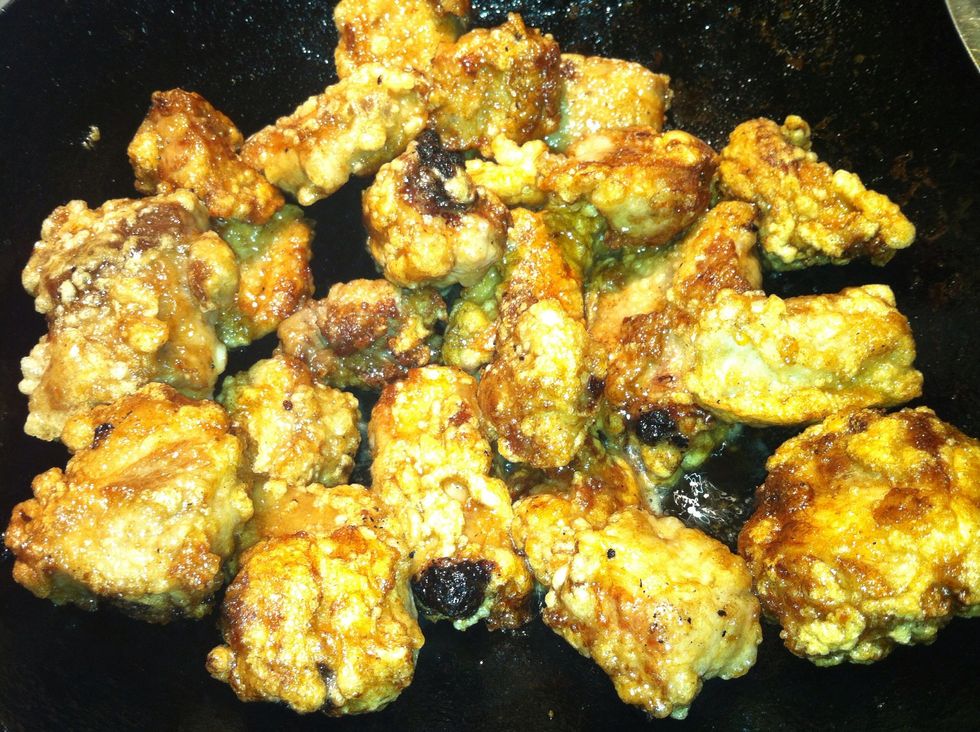 Drain the oil and return all the pork ribs. Cook this for a further 5 minutes until pork is fully cooked.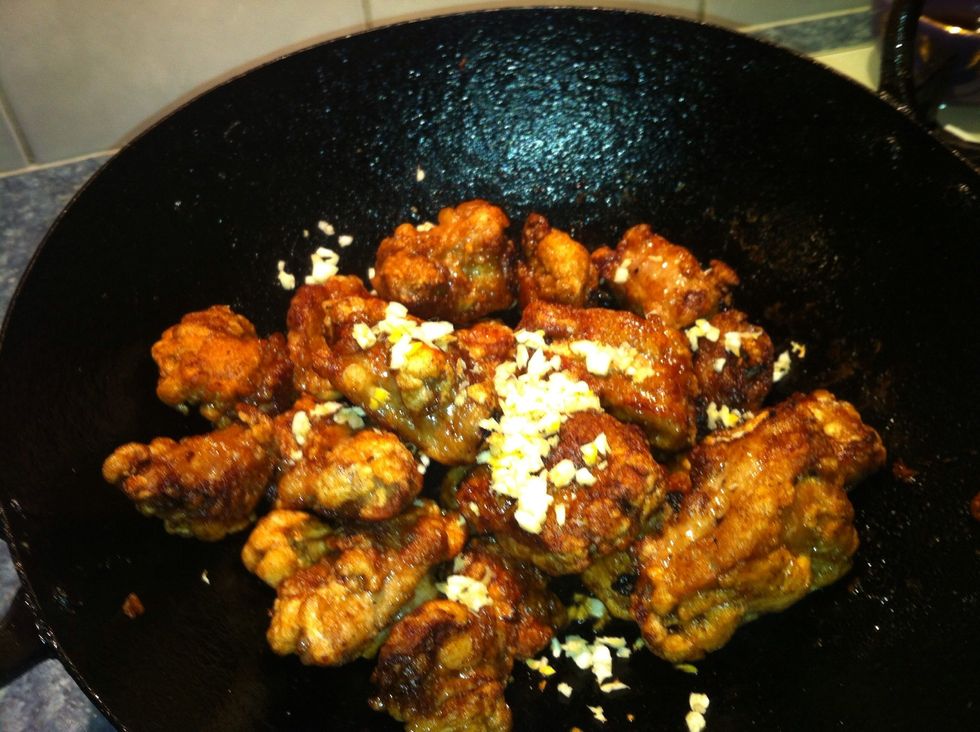 Add mince garlic. Stir well. Add honey, cooking wine, oyster sauce, chilli paste & chilli sauce.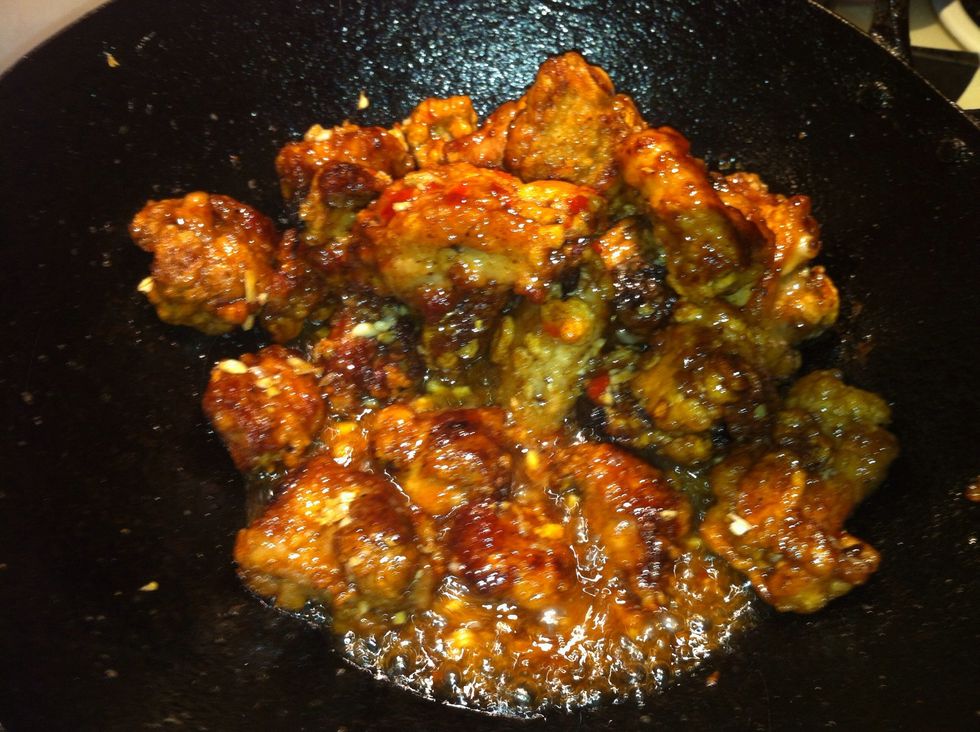 Stir well. Cook till the sauce thickens and turns sticky.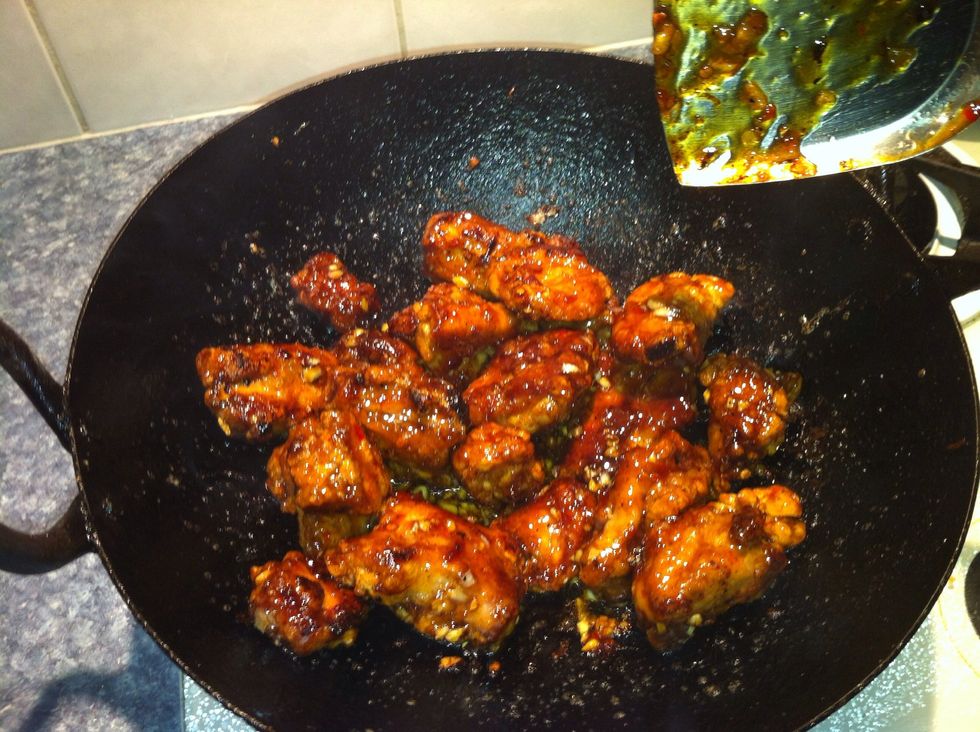 Now it is ready to be plated.
Top the ribs with toasted sesame seeds and crispy thai basil leaves. Enjoy.
750.0g Pork ribs (cut to bite size)
2.0Tbsp Light soy sauce
1/2tsp White ground pepper
1.0 Egg white
1/2Tbsp Potato starch
1.0tsp Sesame seeds
Handful of Thai basil
1.0Tbsp Shao Xing cooking rice wine
1.0Tbsp Honey
3.0 Mince garlic
1.0tsp Chilli paste
1.0tsp Sweet chilli sauce
1.0tsp Oyster sauce
Oil as needed