Preheat oven to 350 degree F.
Toast bread on both sides until light brown.
Mix oil and Worcester sauce, blending well. Brush toasts with oil mixture on top only.
Bake 10 to15 minutes in oven until toasts are very firm, but not scorched. Use as sauce absorbers under steaks.
Have all ingredients ready.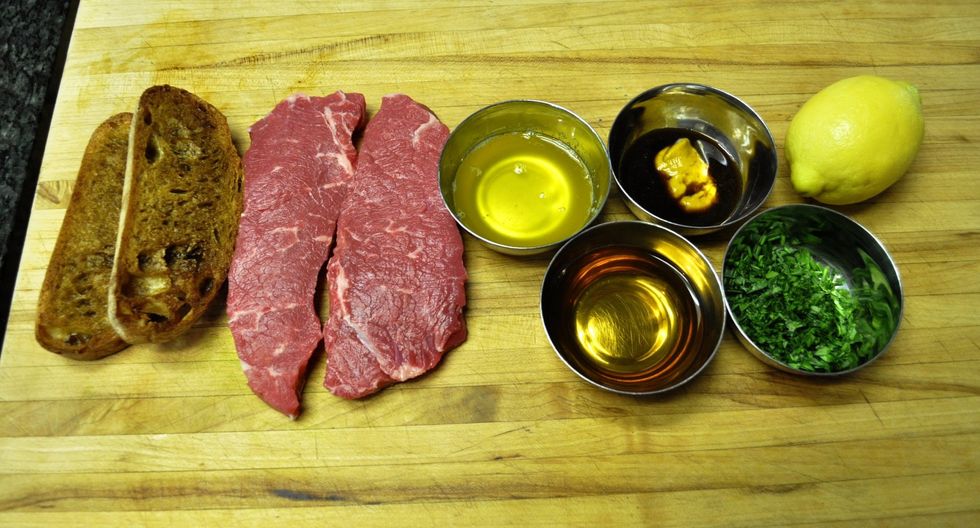 Have ingredients ready. Prepared sauce absorbers, steaks at room temperature, clarified butter, cognac and sherry, mustard and Worcester, chives and parsley, and fresh lemon.
Sprinkle steaks with salt and pepper and sauté in clarified butter until light brown, about 2 minutes per side.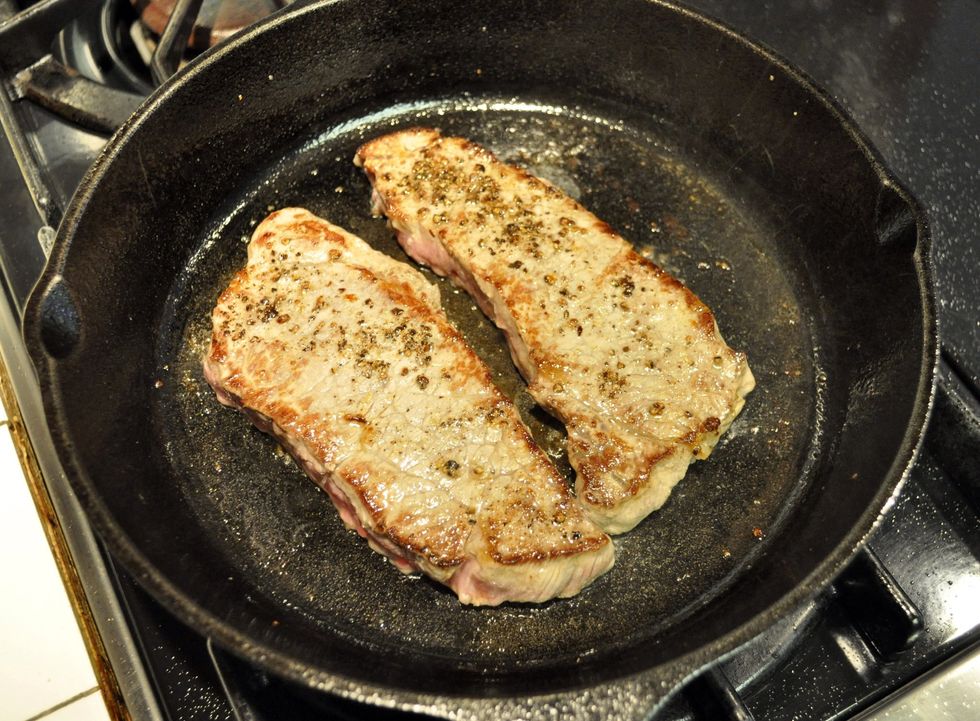 Sauté steaks until light brown on both sides.
Add cognac and sherry and set ablaze. When blaze subsides, remove steaks to warm plates. Do not pour off liquid in pan.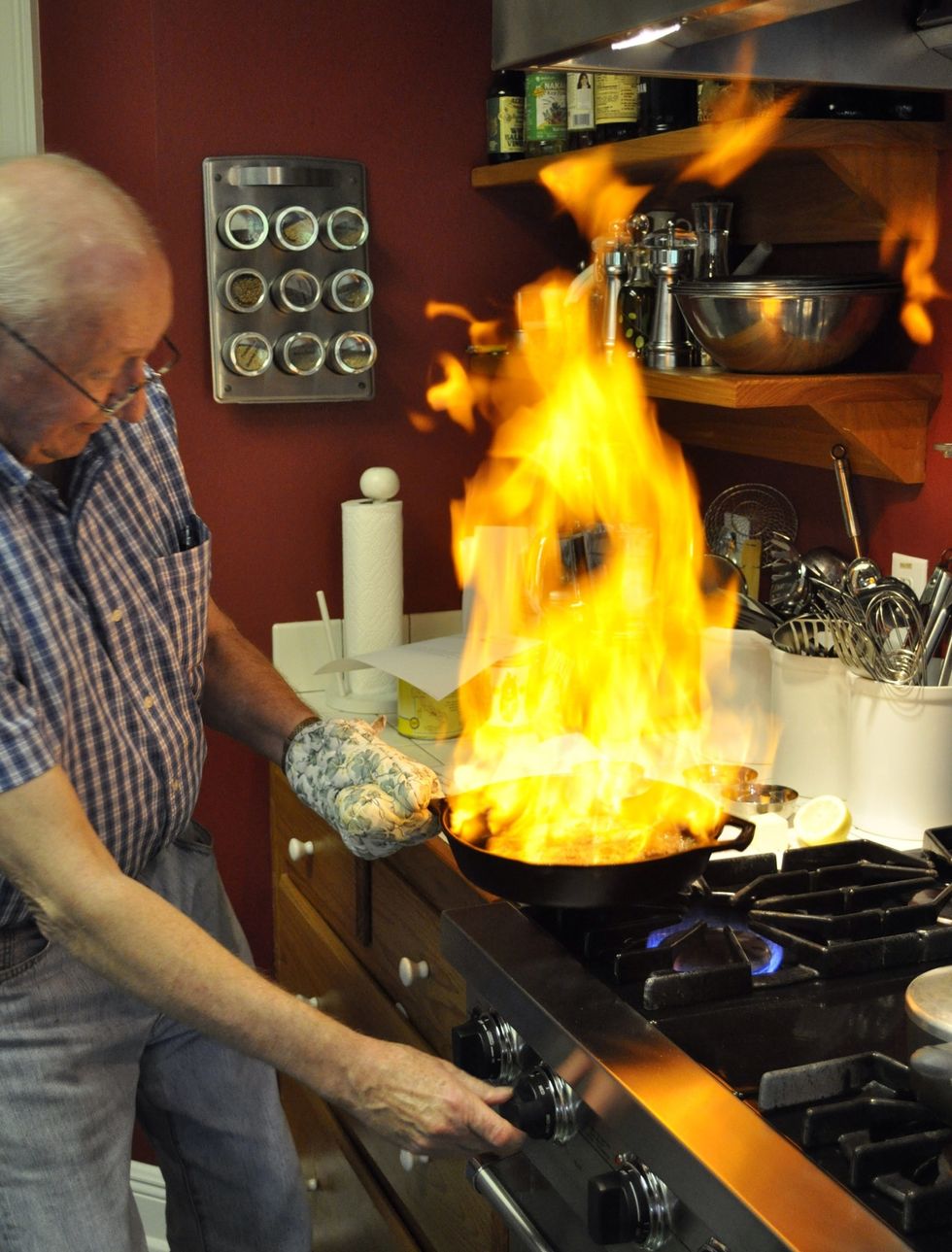 Set alcohol ablaze
Add unmelted butter. Squeeze lemon juice into pan. Add mustard chives, parsley and Worcester sauce. Stir well. Heat to bubbling and pour over steaks.
Heat sauce to bubbling. Pour over steaks that have been placed on top of sauce absorbers.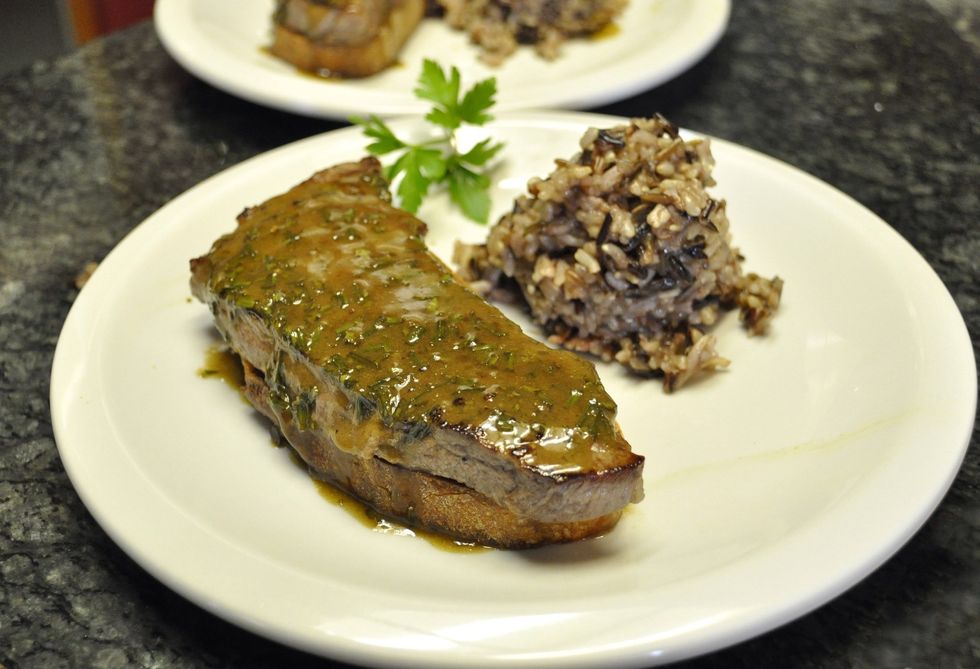 Enjoy!
2.0 slices French bread, 1/2 in. thick
1/4c Olive oil
2.0tsp Wocestersire sauce
Beef shell steaks, 1/2 to 3/4 in. thick
Salt, pepper
Clarified butter
1.0oz Cognac
1/2oz Dry sherry
2.0Tbsp Unmelted butter
1/2 Lemon
1/2tsp Hot English mustard
1.0Tbsp Minced chives
2.0tsp Minced parsley
2.0tsp Worcestershire sauce