A new season. Spring is for soon and some spring vegetables are already on the market. This salad is great with grilled salmon. Also it marvelous with lamb curry
28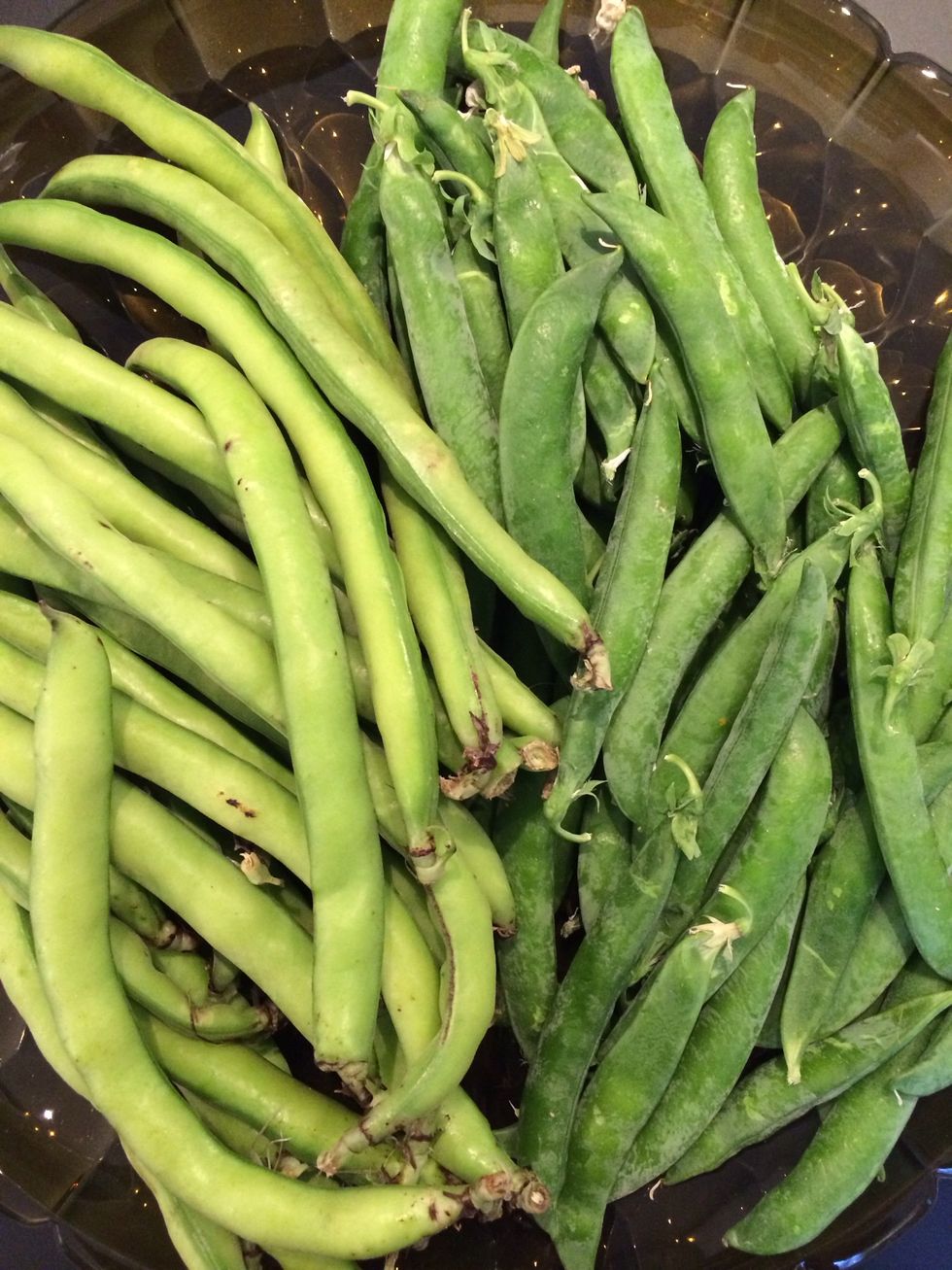 Sweet peas and fava beans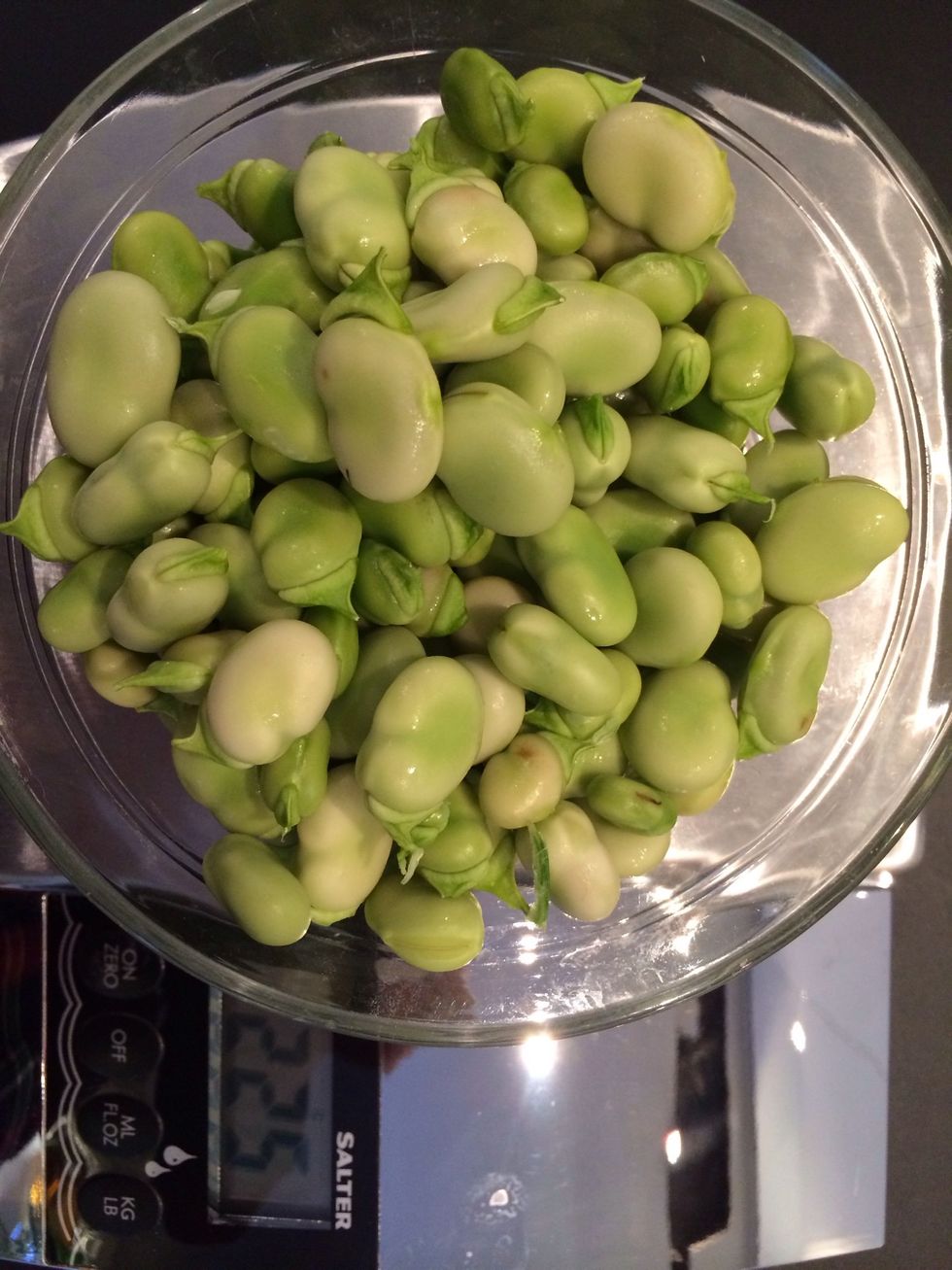 Gives 225 g pods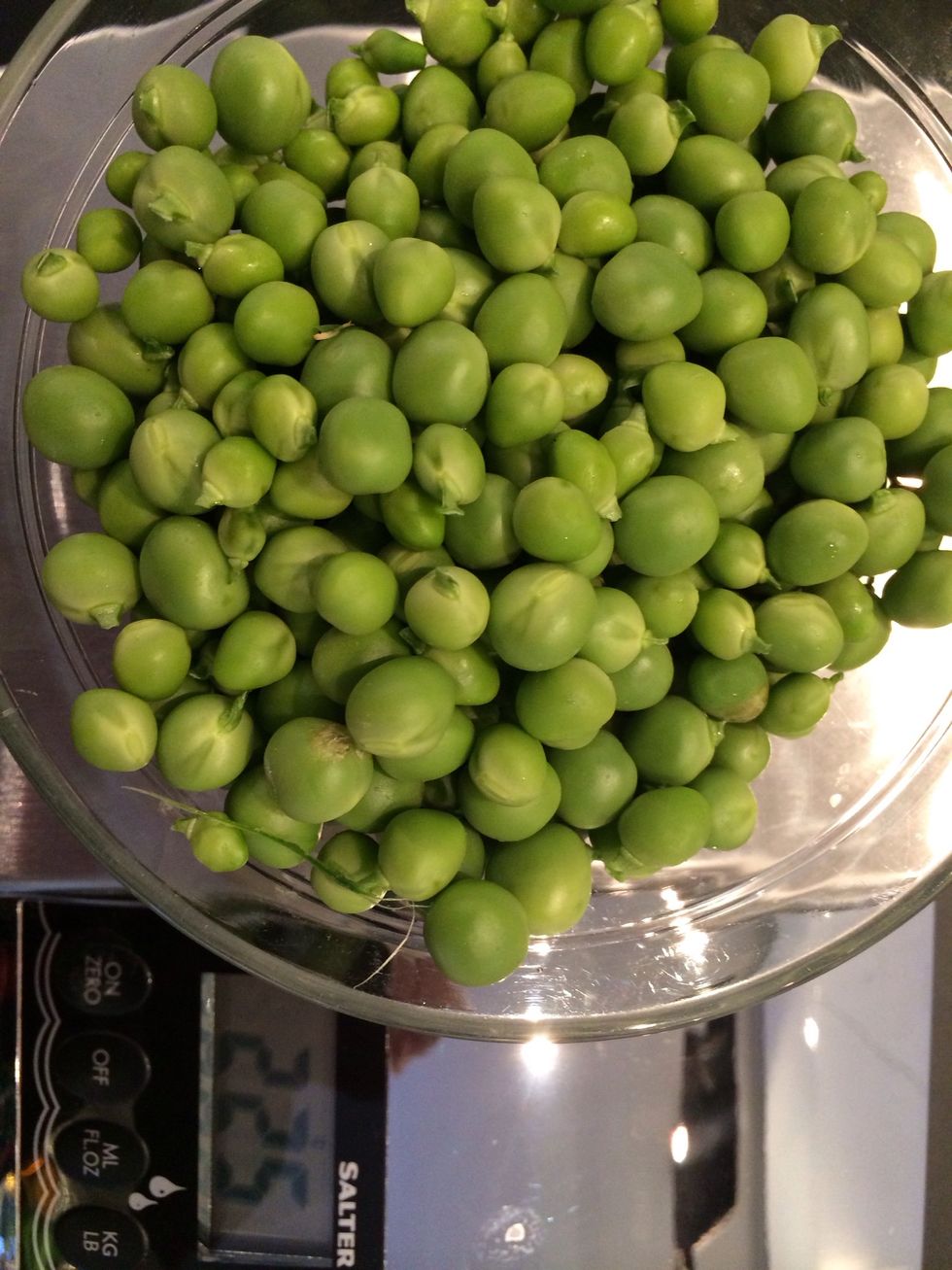 Sweet peas 225 g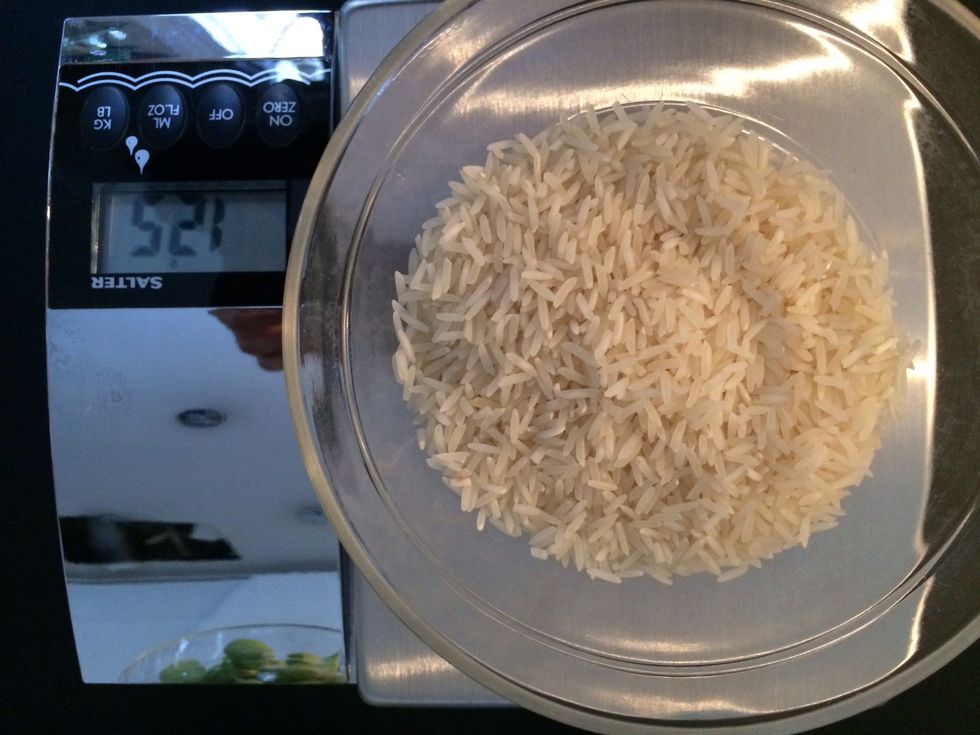 Basmati rice 125 g or 2/3 cup
Boil or steam the way you prefer. I add a cinnamon stick and 2 cardamon pods.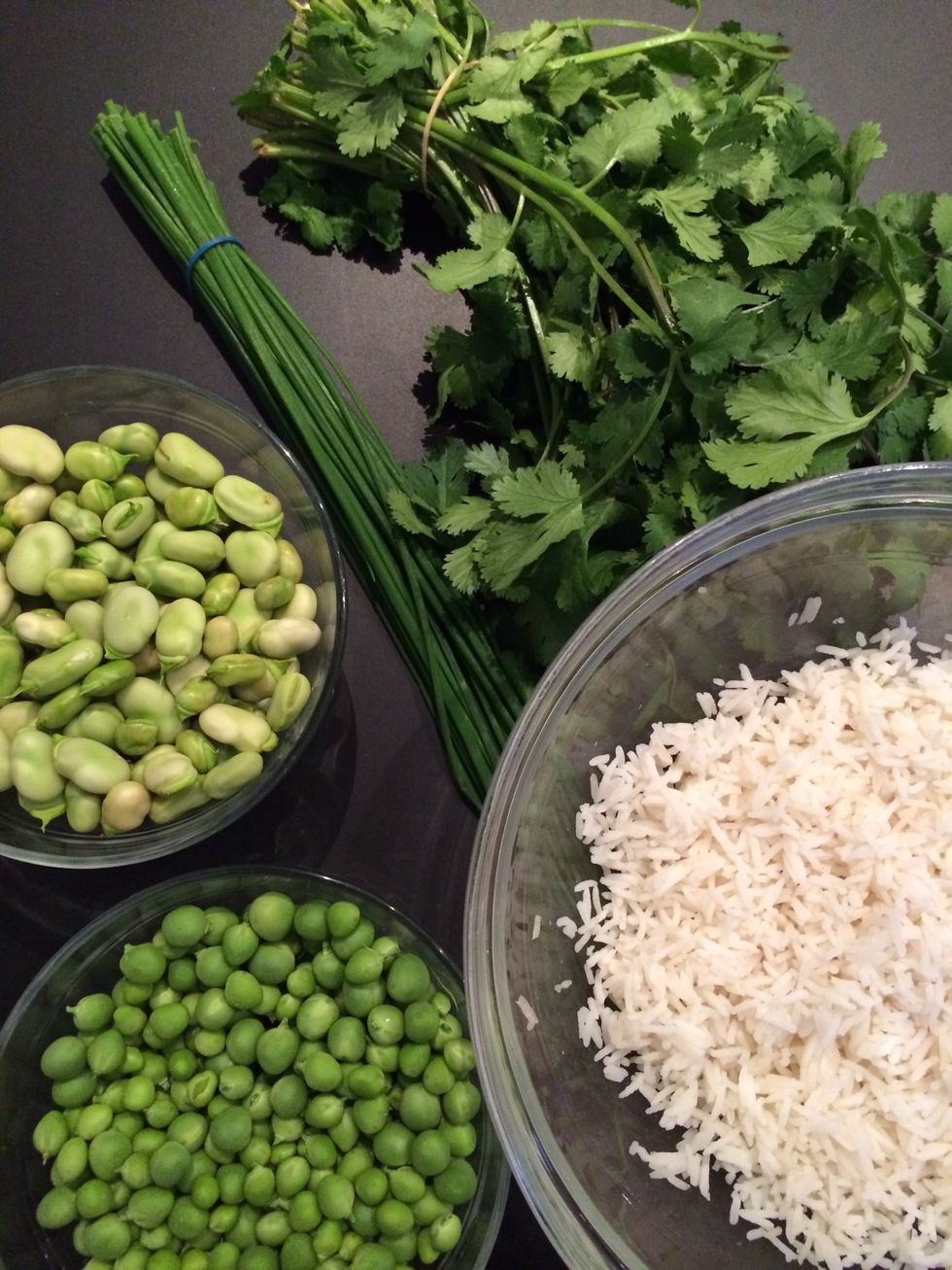 Here you have all the ingredients.
Mix rice with beans add the chives and coriander. Personally I like it without any dressing. I like the taste of raw fresh green new season beans... OR...a drizzle of garlic flavored oil.
1.0kg Fresh Sweet pees
1.0kg Fresh fava beans
125.0g Rice/basmati 2/3cup
1.0bnch Coriander
1.0bnch Ciboulette/chives