How to prepare south indian spiced aubergine pickle
Prepare South Indian Spiced Aubergine Pickle
89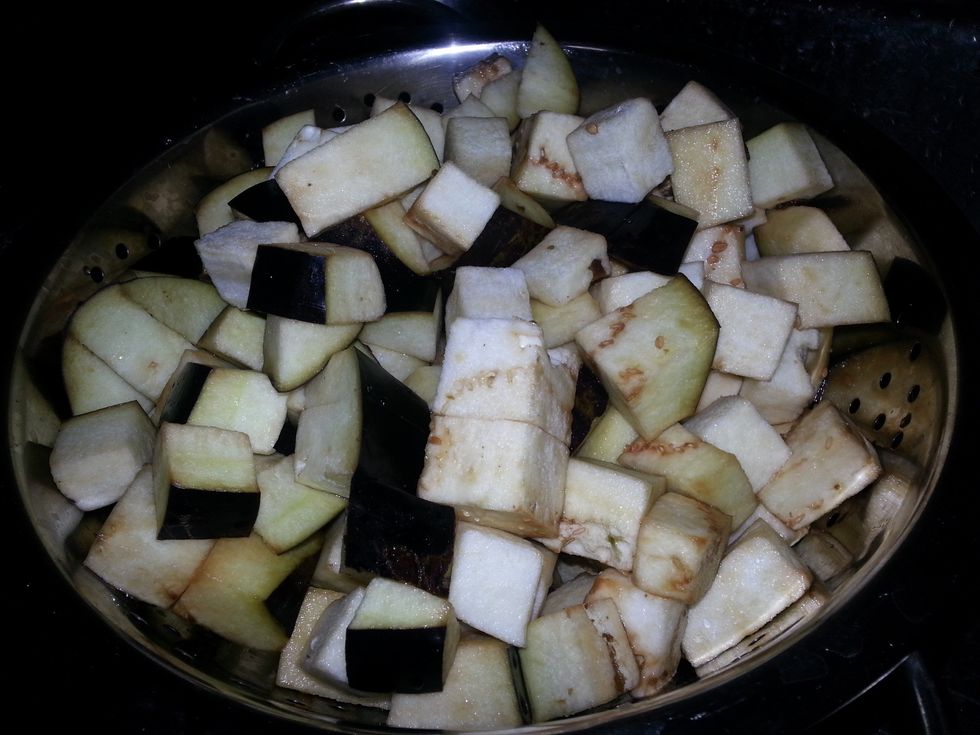 Trim the aubergine and cut into 2cm cubes. Place in a colander & sprinkle with the salt. Set the colander over a bowl and leave the eggplants to degorge (release their bitter juices) for approx 1 hour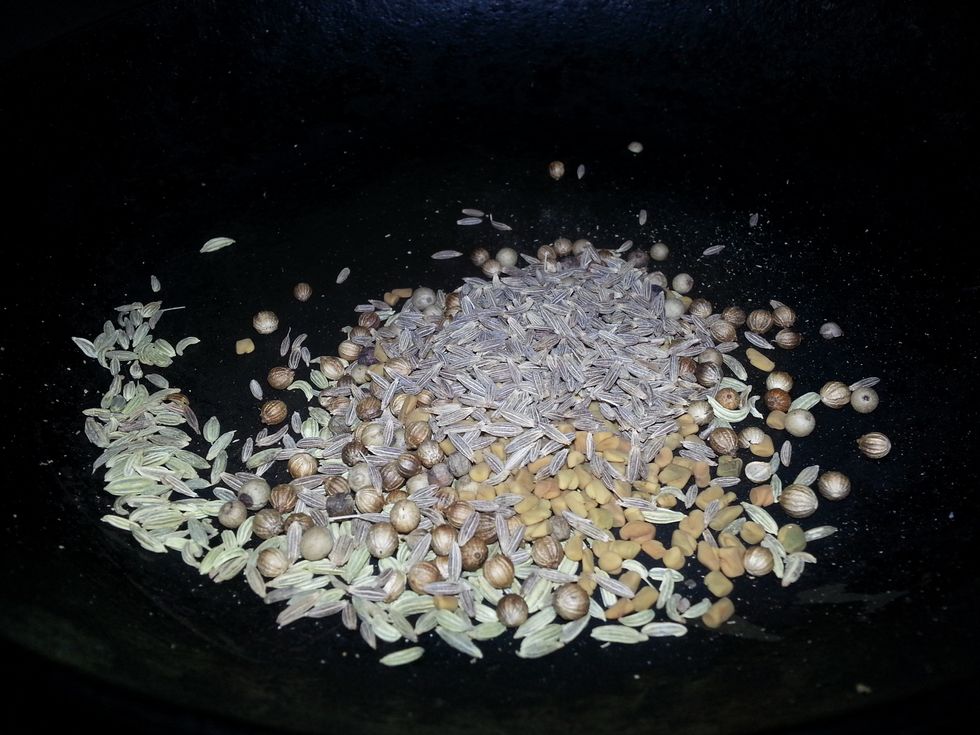 Place the cumin, coriander, fenugreek, and fennel seeds in a dry frying pan. Toast over medium heat. When the seeds start to give off a lovely, toasty aroma, remove from the heat.
Grind the spice finely and later add garlic and ginger to form a smooth paste.Meanwhile, wash the aubergine to remove salt. Dry them and mix thoroughly with ground turmeric. Set the aubergine aside.
In a dry pot - set the flame to high. Add 2 tbsp of oil and once it is hot add the curry leaves. It will splutter and release its aroma. Remove the leaves in a clean and dry bowl.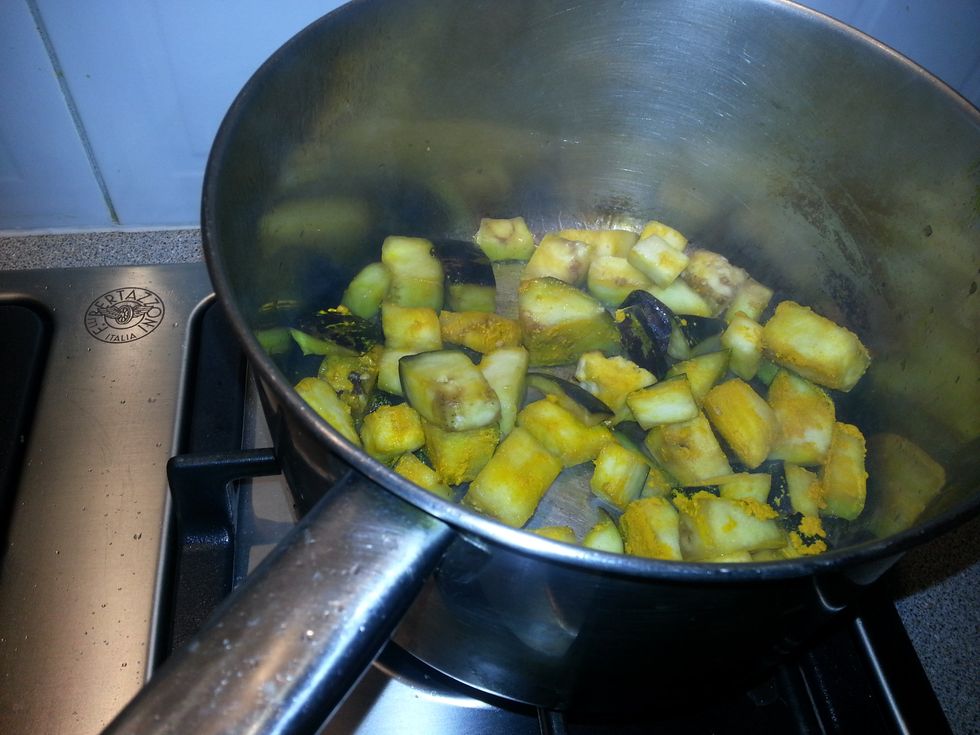 In the same pot fry the aubergine in small batches to get some color. Remove into the bowl with fried curry leaves.
In the same pot heat some oil. Add in black mustard seeds. Once it has crackled add diced red onion. Fry untill golden brown.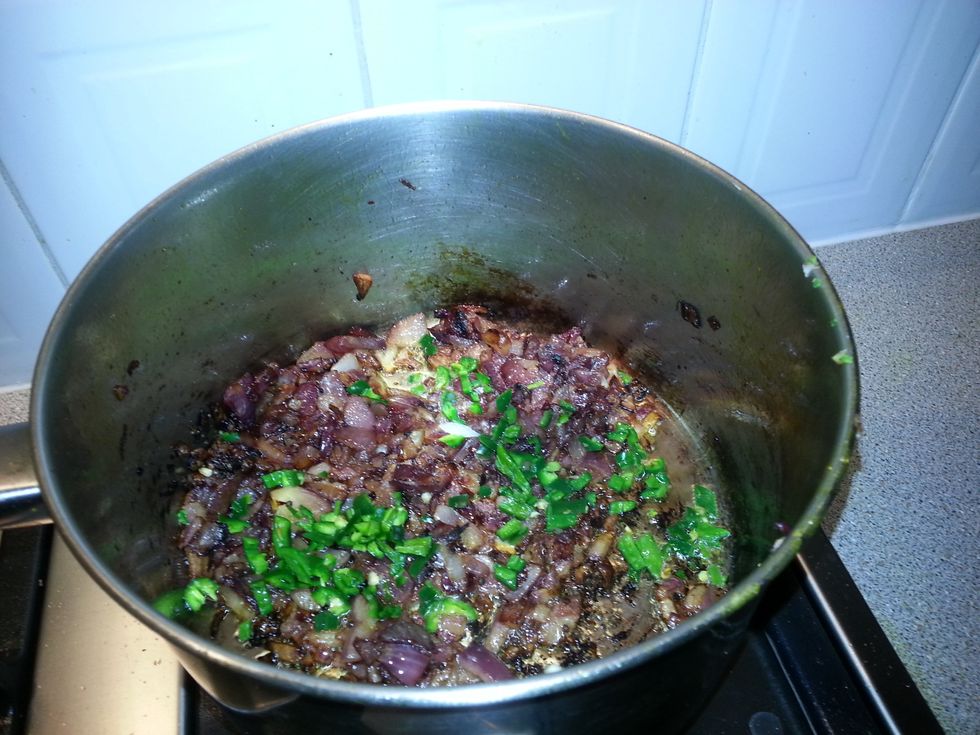 Once it has caramalised add diced green chillies.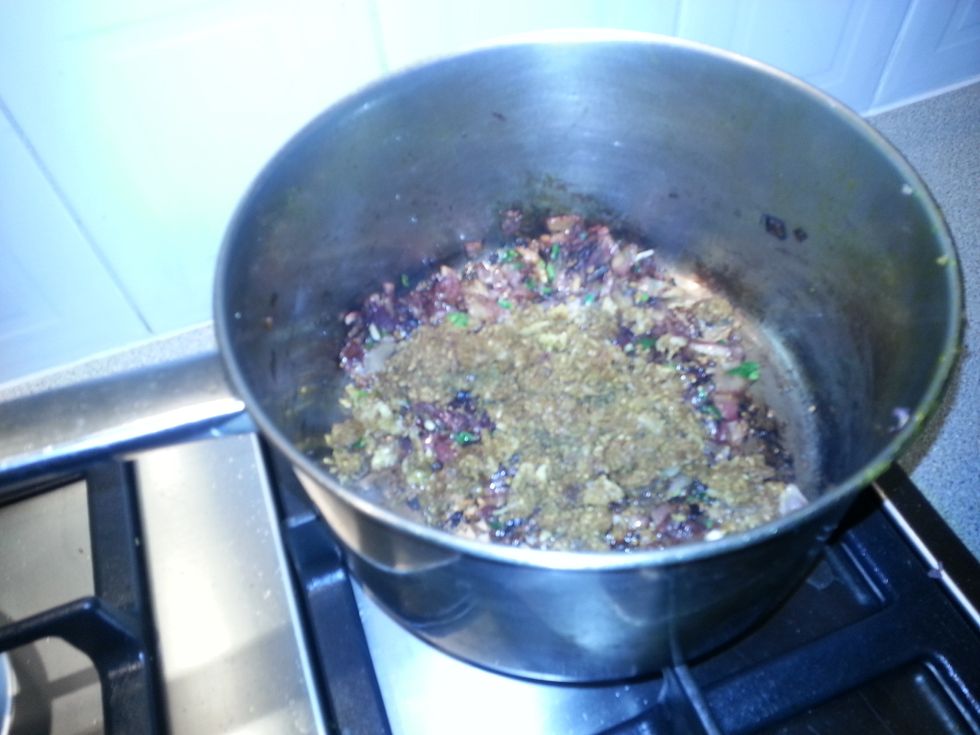 Now add the ground spice mixture, Cook for about 3-4 minutes.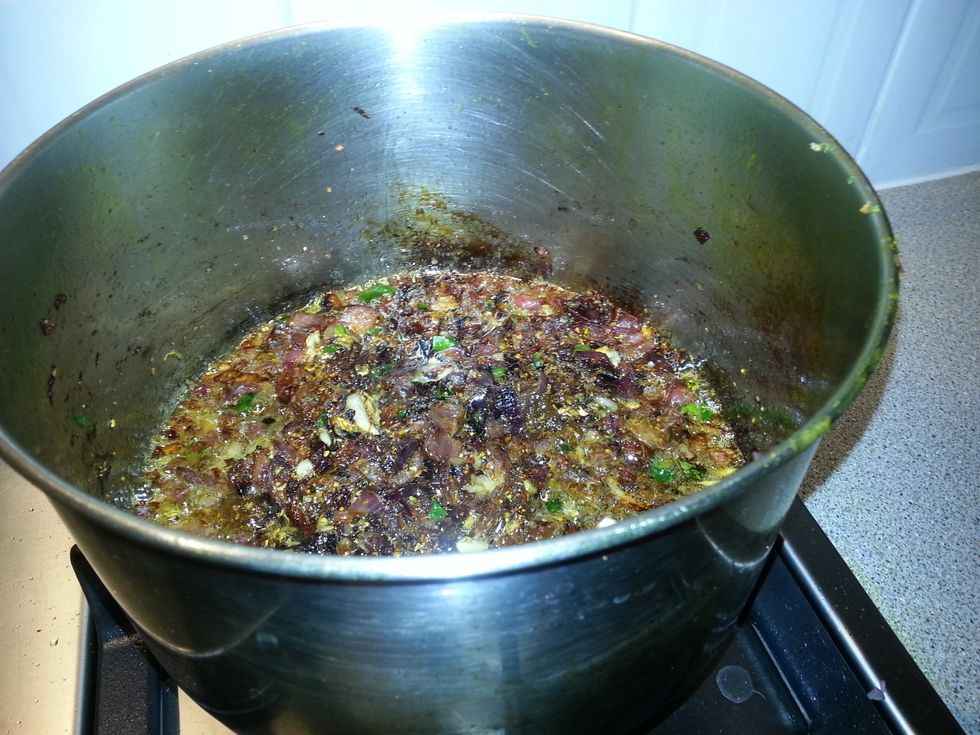 This will be thick and aromatic.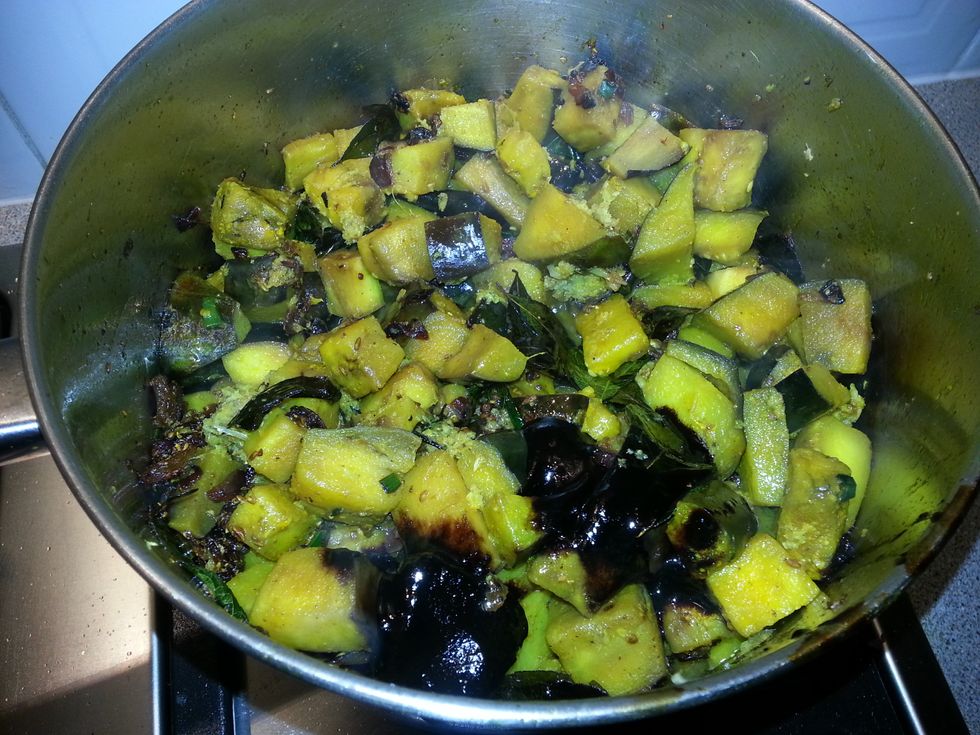 Return the aubergine and curry leaves. Season with some salt.
Add tamarind paste, vinegar & sugar. Bring to a boil, then reduce the heat to a very gentle simmer, and continue to cook for another 30 minutes, until the pickle has thickened.
Taste the pickle and adjust seasoning, if needed. Spoon into sterilized jars & seal immediately. Once the pickle is completely cold, store in a cool, dry place for at least 1 month before opening.
400.0g Aubergine (Diced)
2.0Tbsp Salt
2.0 Sprig Curry Leaves
2.0tsp Cumin Seeds
2.0tsp Coriander Seeds
1.0tsp Fenugreek Seeds
1.0tsp Fennel Seeds
2.0tsp Bllack Mustard Seeds
2.0tsp Ground Turmeric
1/2c Sunflower Oil
6.0 Cloves Garlic
4.0cm Ginger
2.0 Green Chillies
1.0Tbsp Tamarind Paste
1.0c White Wine Vinegar
5.0Tbsp Light Brown Sugar
1.0 Large Red Onion (Diced)