Prepare the vegetables, Roast them then Mix in the blender. SERVE. Absolutely delicious.
23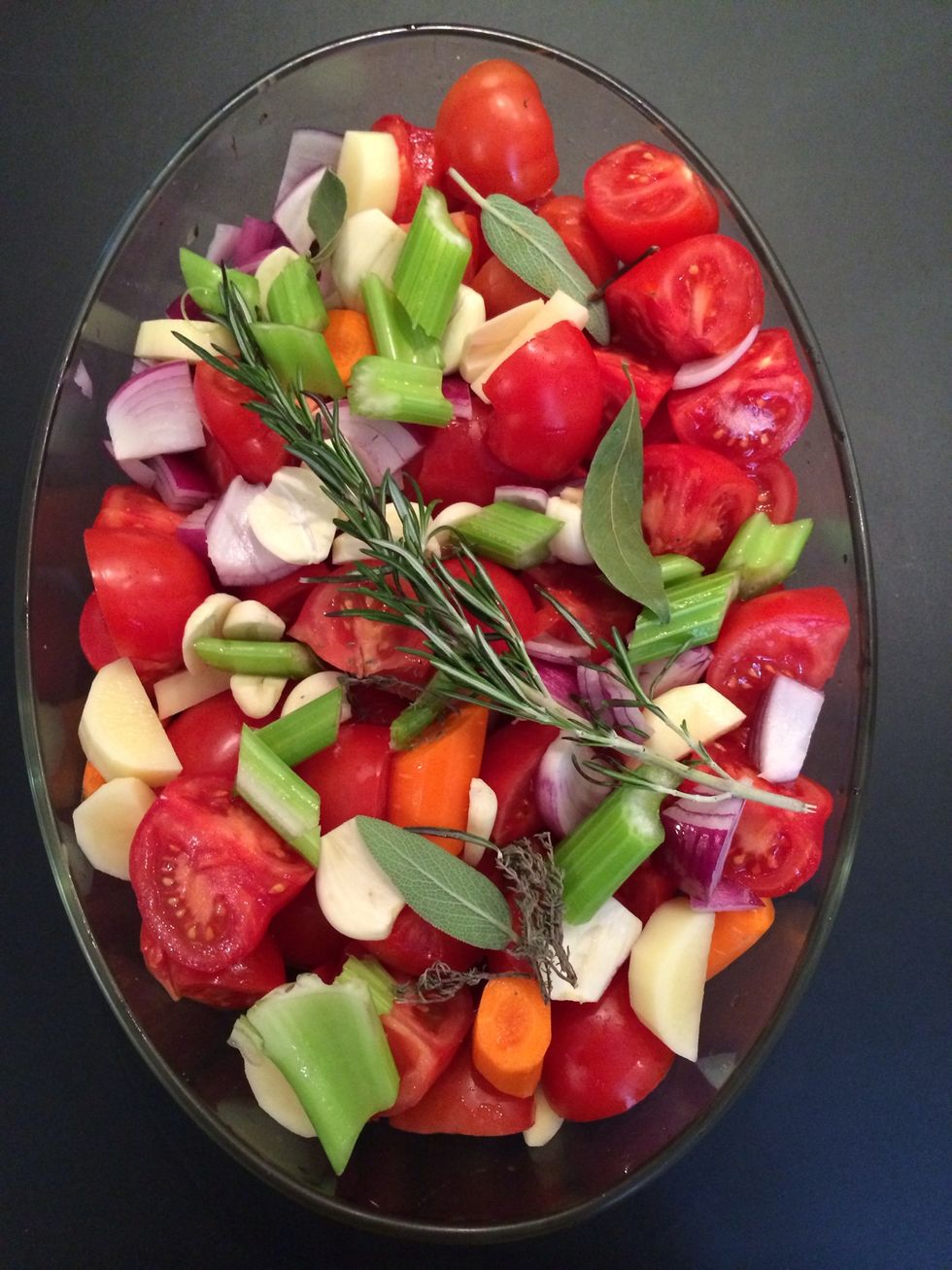 Peel the garlic, peel and dice the carrot and cut into 3, peel and dice the onion and the potato. Cut the tomatoes each into 4. Put all on the roasting pan. Add salt, pepper,bay leaves, thyme, rsomary
Put 2 TBsp of olive oil mix. And put in a preheated oven 180 C. Cook for 1 hr or so.... Stirring from time to time.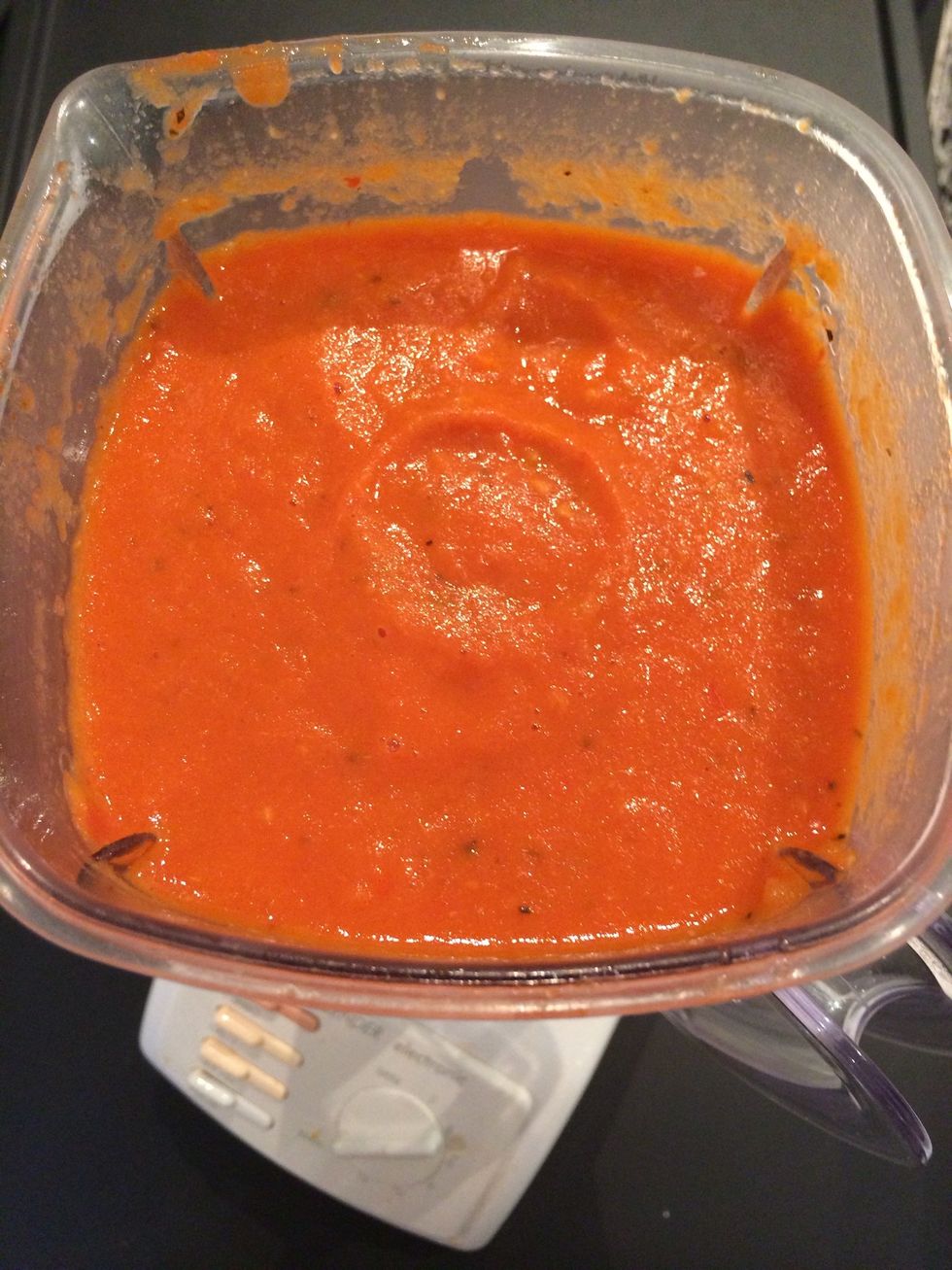 Once finished put in a blender reduce to a purée. If it is thick just add boiling water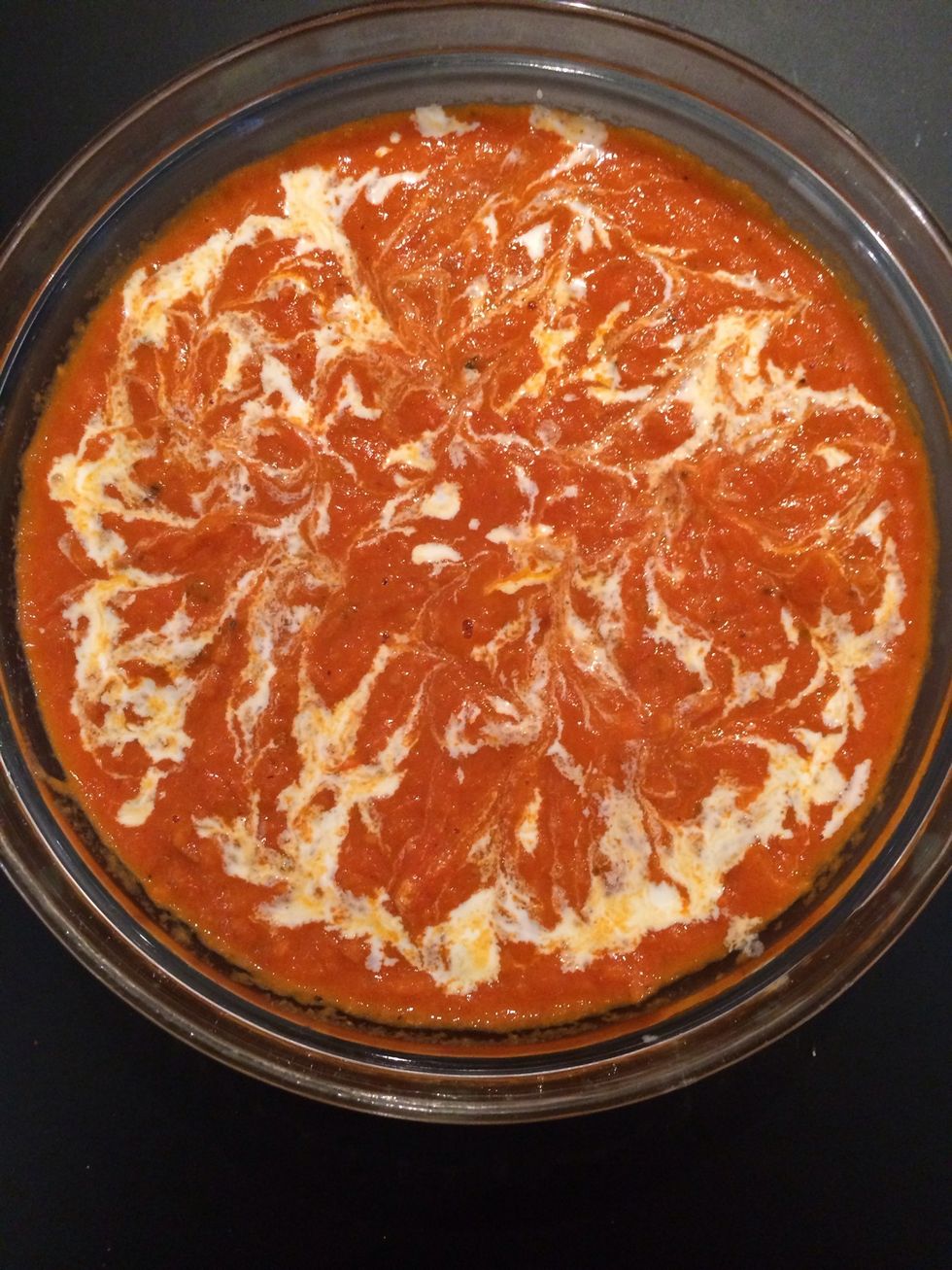 Here I used cream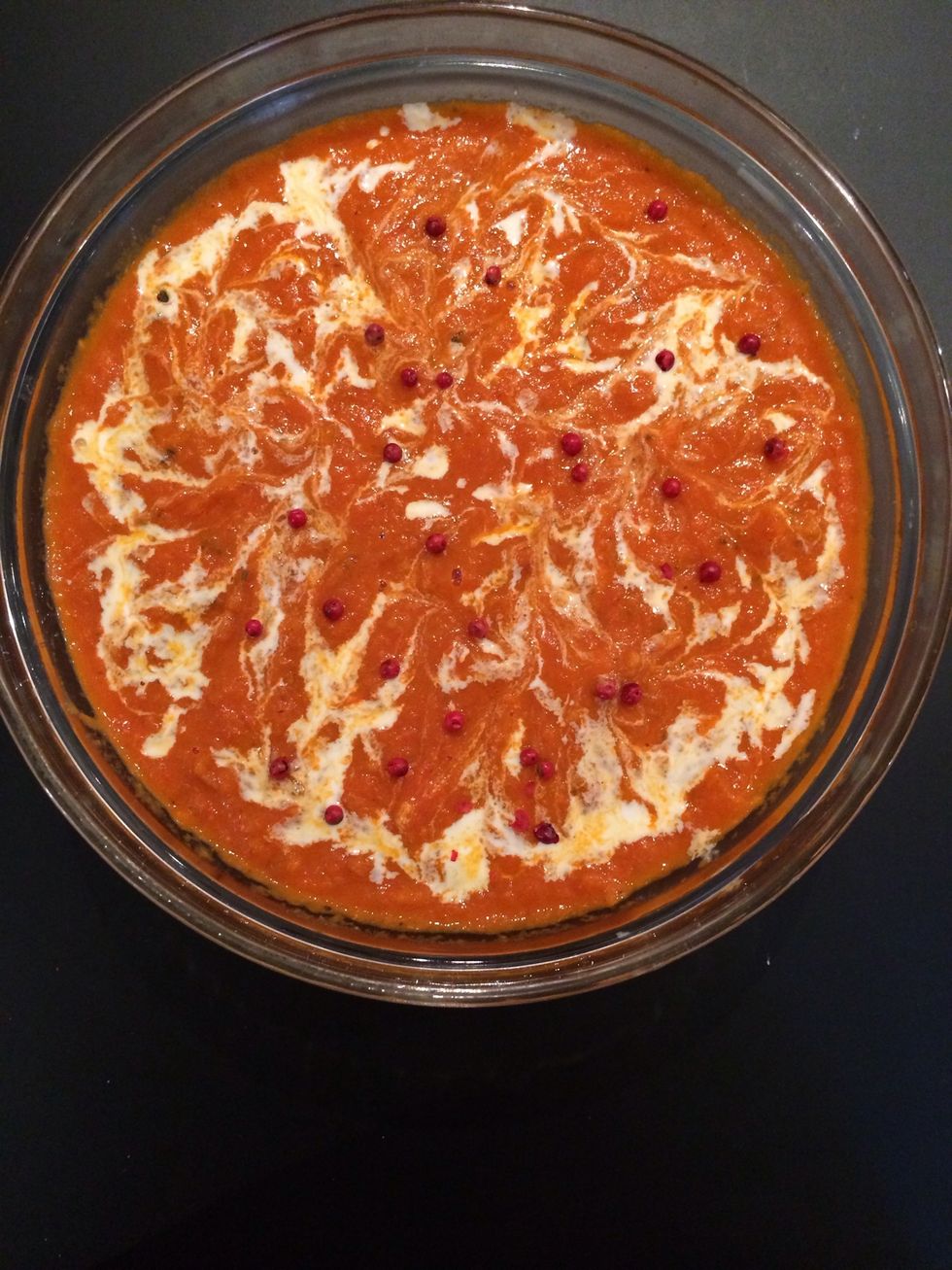 Added few red peppercorns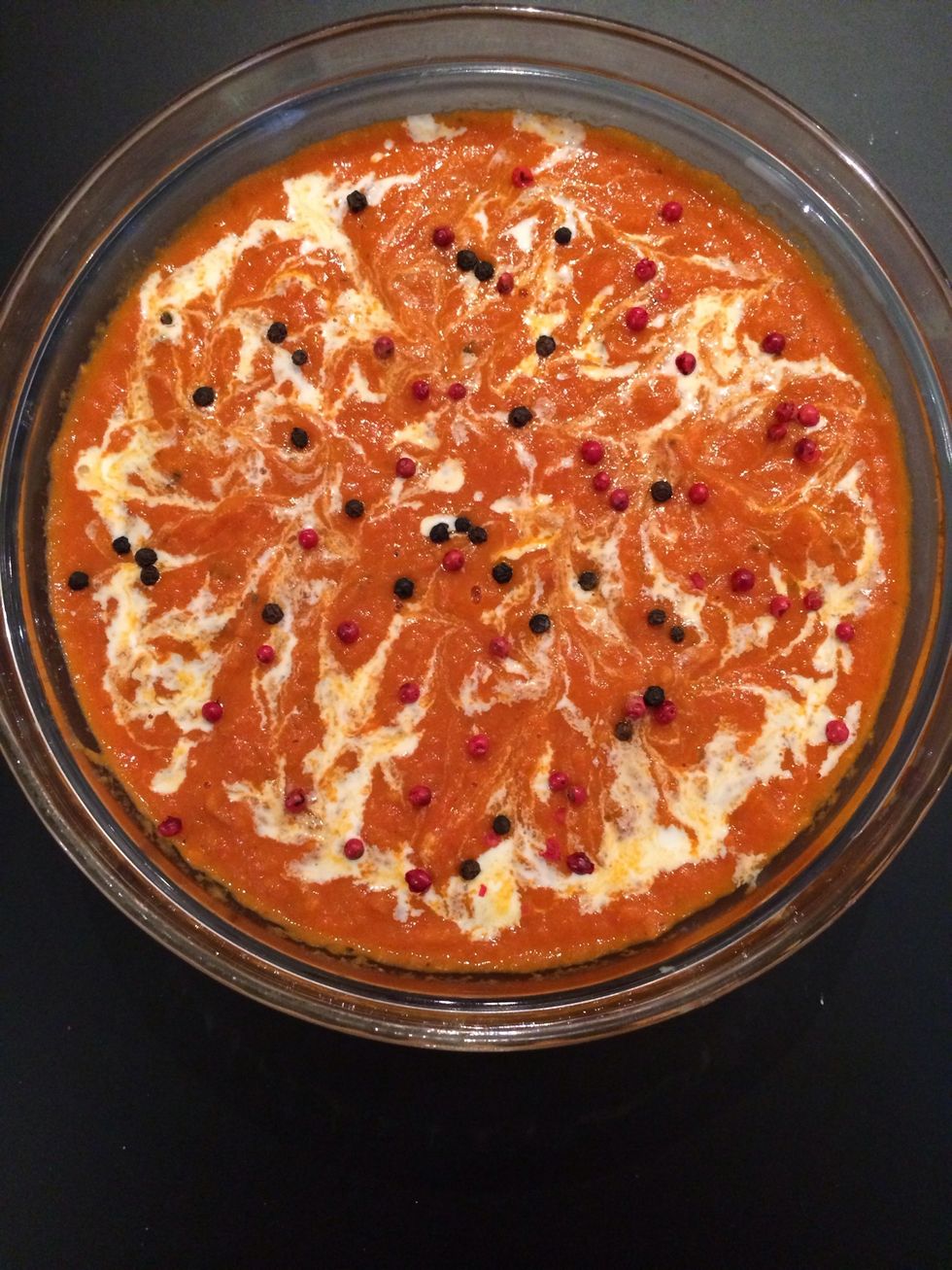 And some black peppercorns
SERVE. Here I used the celery leaves
1/2in Tomatoes 15 medium
1.0 carrot
1.0 Celery stalk
1.0 Onion
2.0 Bay leaves
2.0 Thyme branches
1.0 Rosemary branch
8.0 Garlic 8-10 gloves
1.0 Potato