This recipe come from my grand mother, she used to do it during the war as the flour and the other few ingredients were really cheap. Enjoy it!
21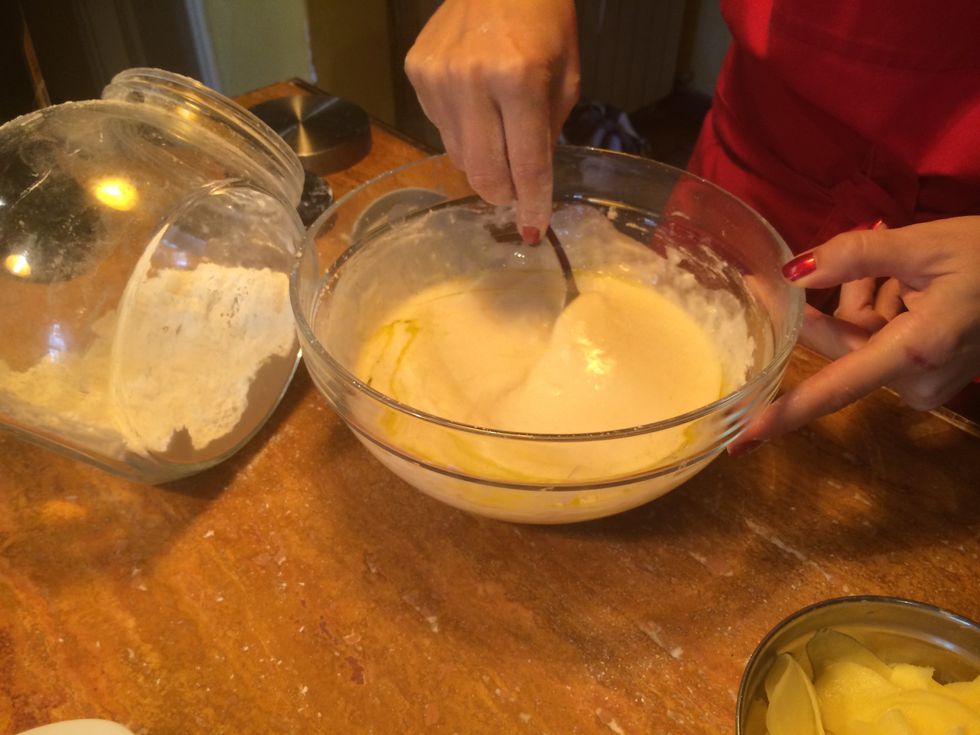 Mix the flour with the fizzy water, add some salt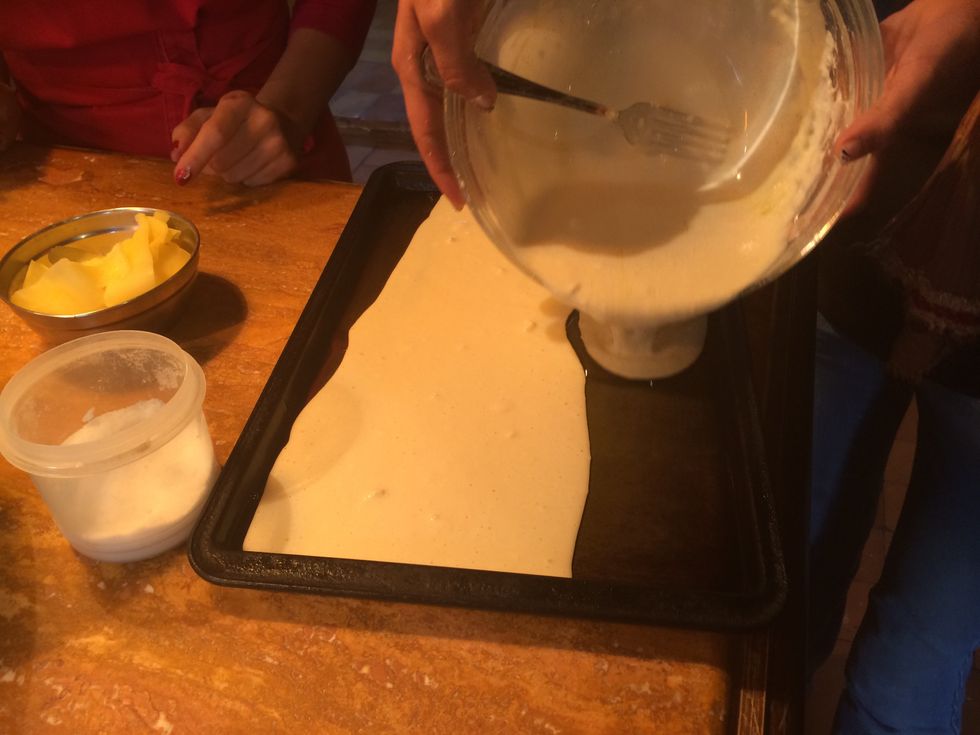 Pour the mix inside a pen with an olive oil base. Put in hot oven and cook for 20 minutes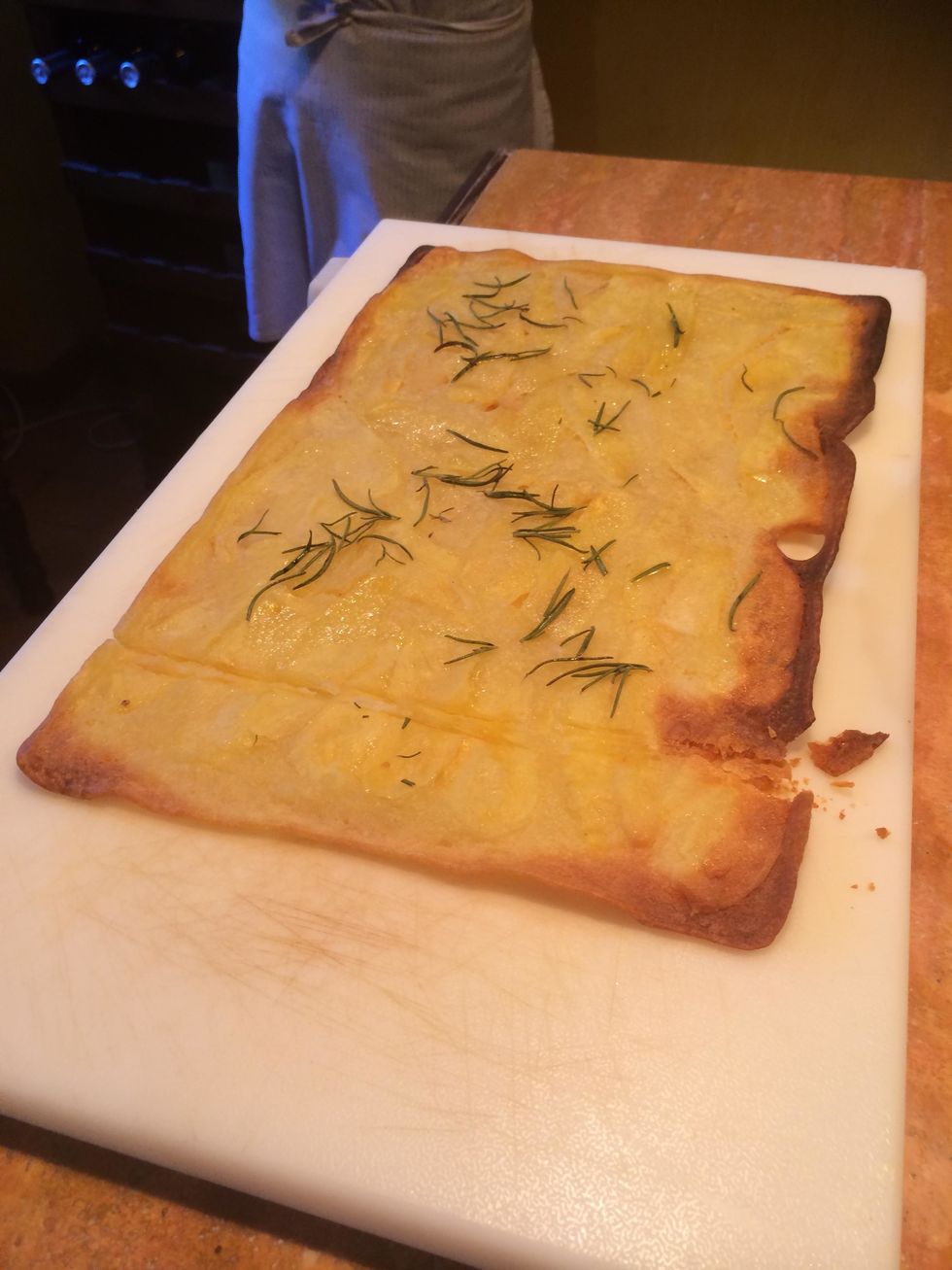 Now add sliced potatoes and some rosemary leaves, then put it back in the oven for another 10 minutes. The pizza need to be crunchy!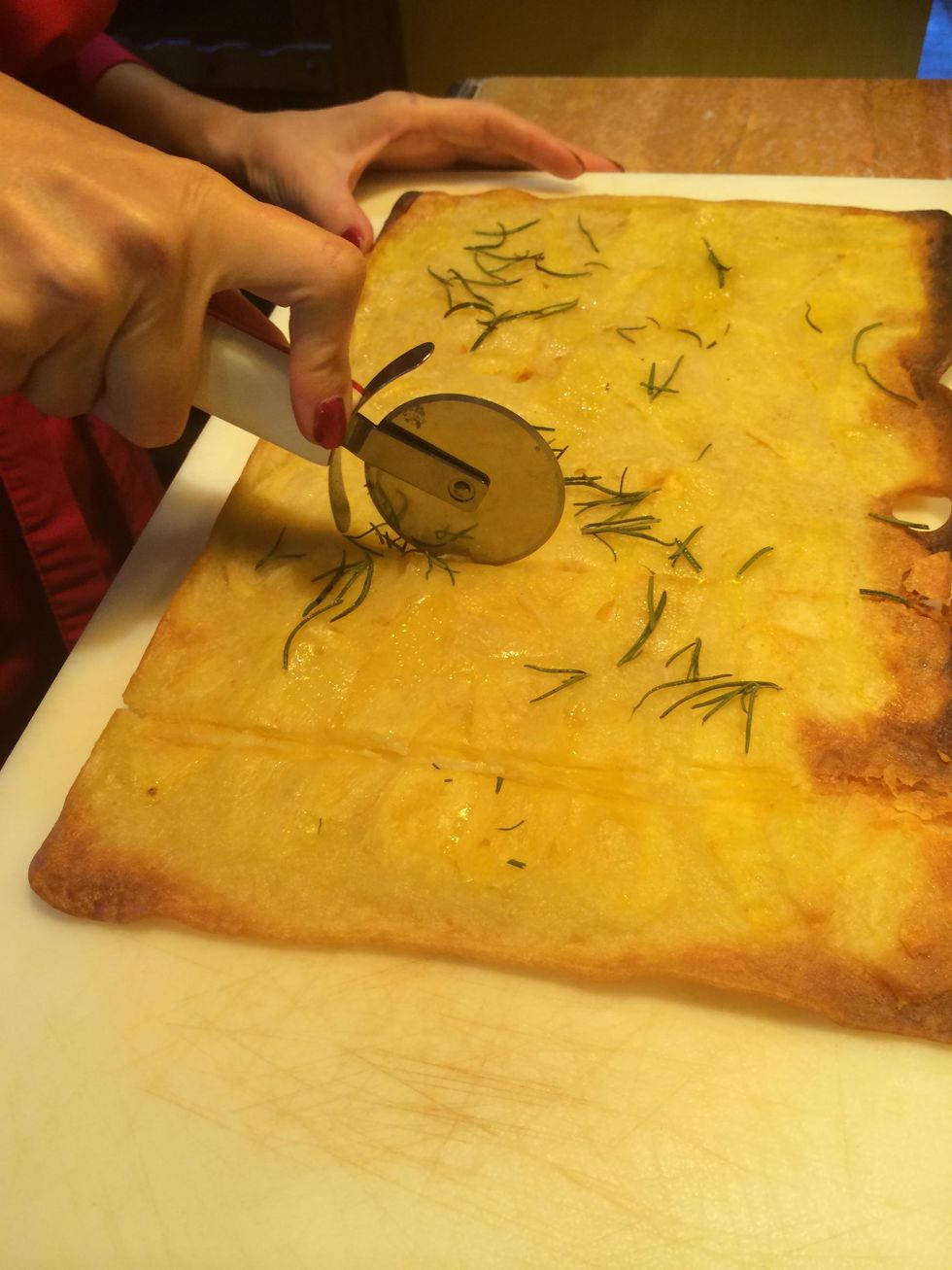 Here you have! Ready to eat! Buon appetito!
c 1 Fizzy water
c Flour
pch salt
Tbsp 3 olive oil
bnch sliced potatoes
Fabio Bongianni
Fabiolous Cooking Day is a course designed by Fabio Bongianni putting together Italian food and Italian culture.