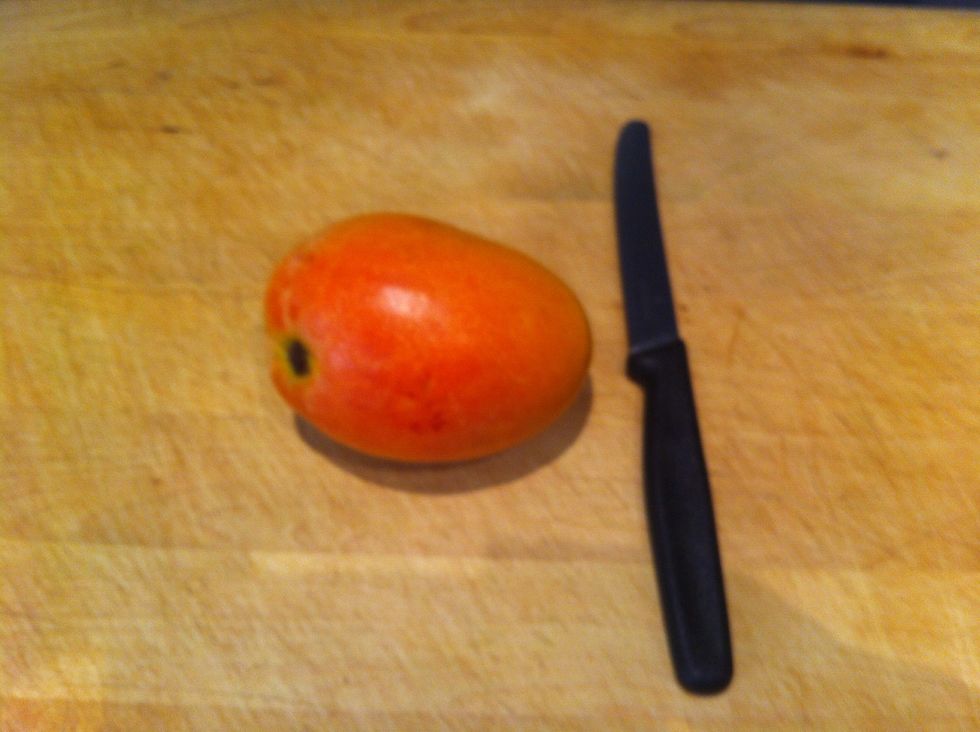 1 ripe mango and my ever trusty Victorionox knife! :-)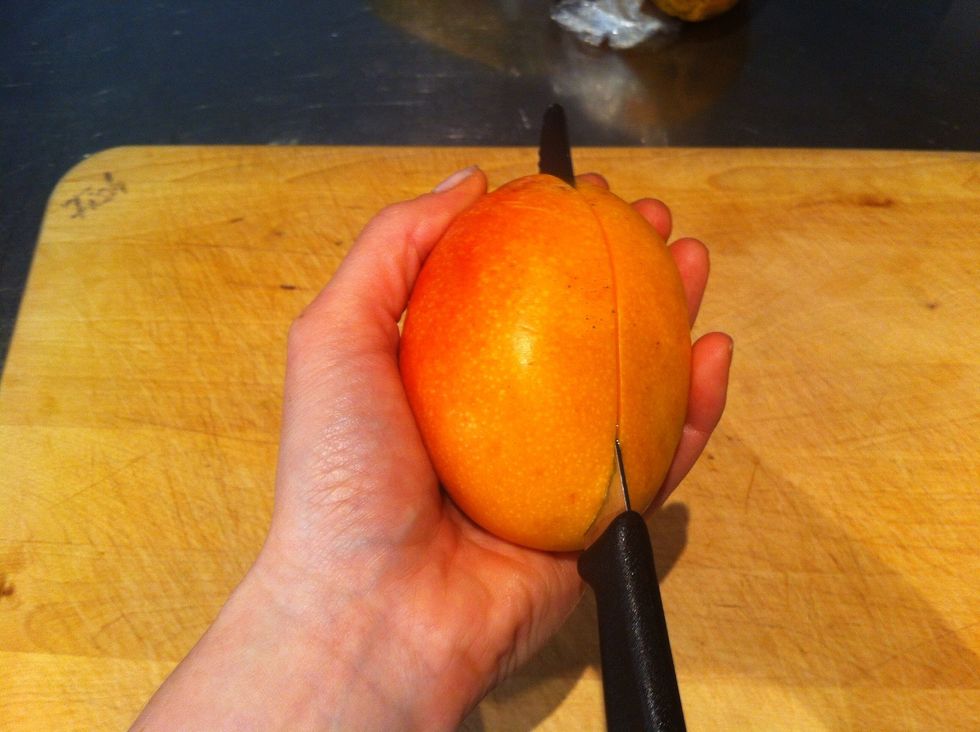 I learnt this from the guys on the boat when I was diving in Zanzibar! So simple and obvious!
Make incisions to make a wedge.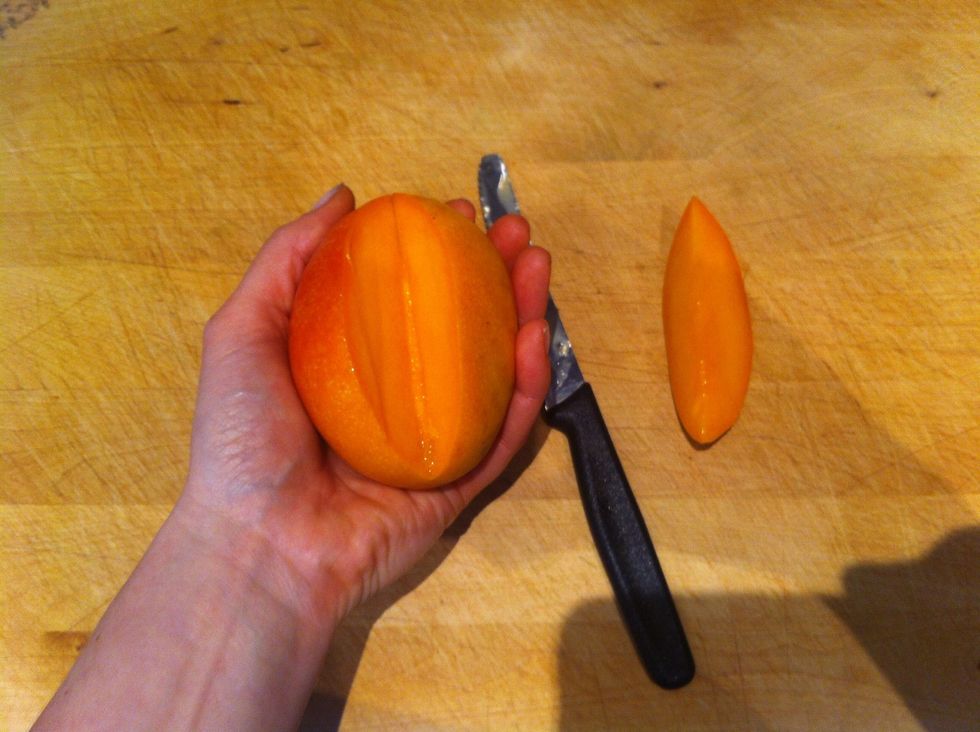 Remove.
Keep cutting out wedges!
......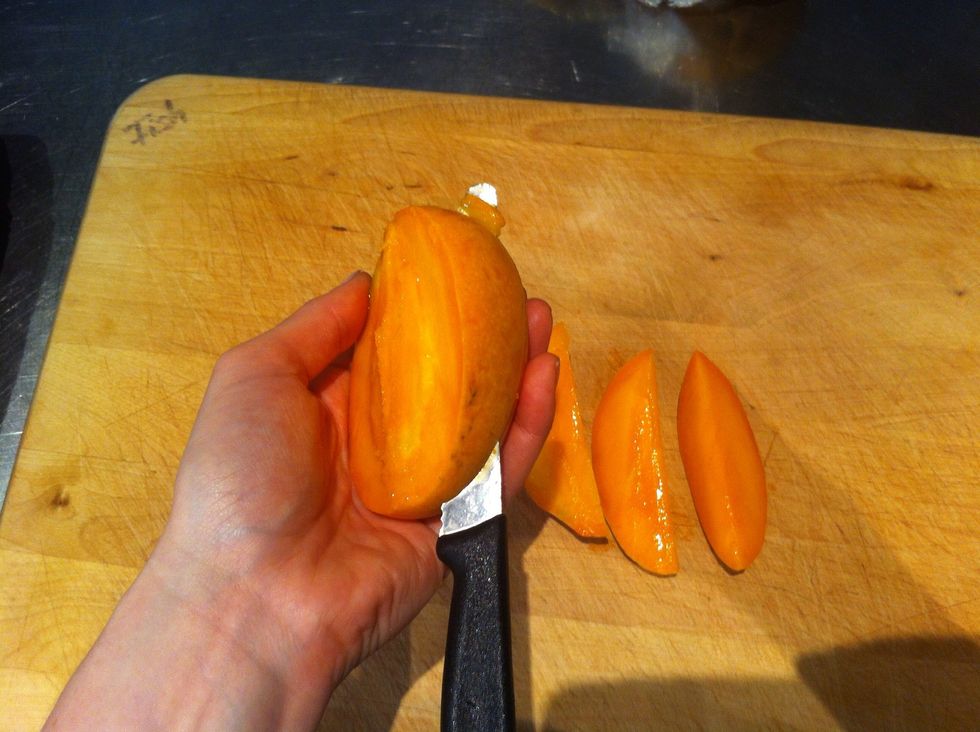 Work around the stone. Which is flat and oval.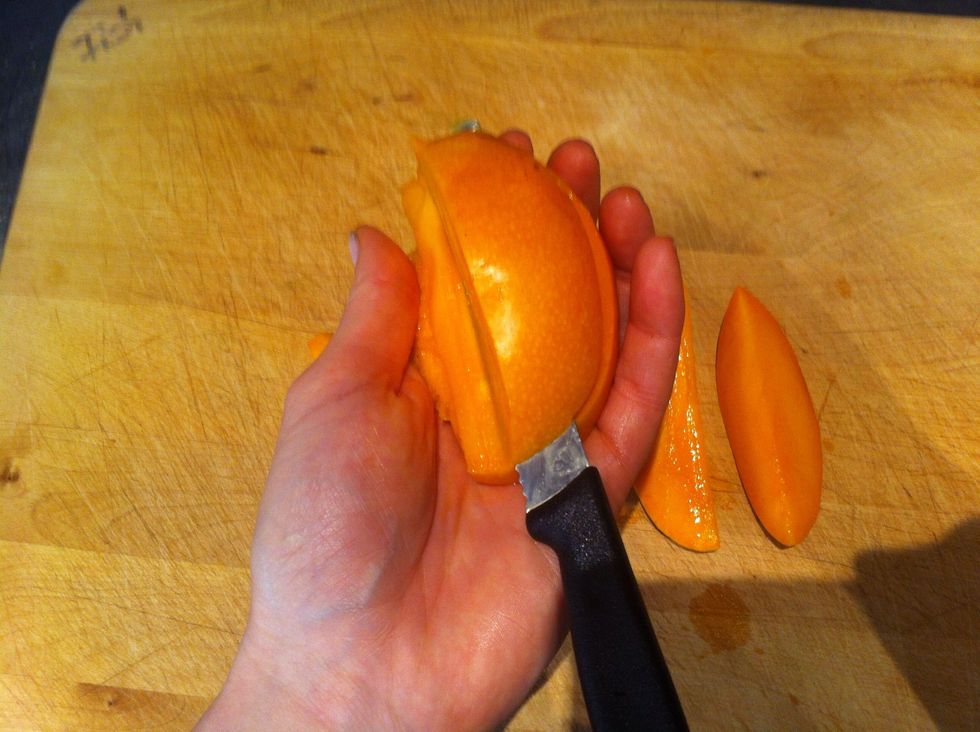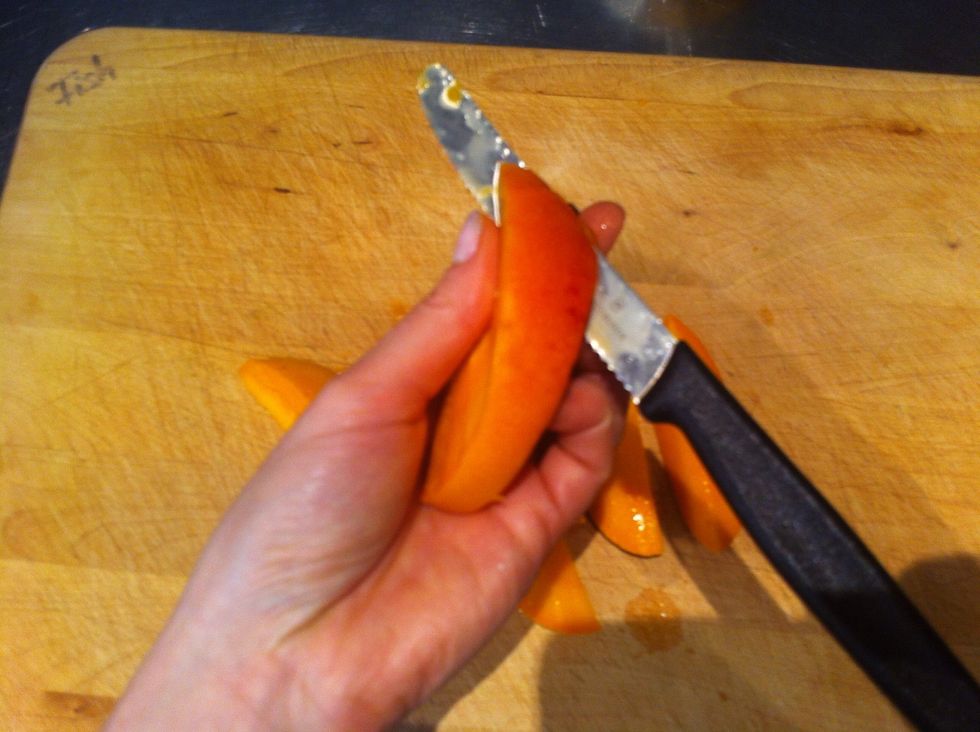 Last one! :-)
Done! :-) enjoy like orange segments!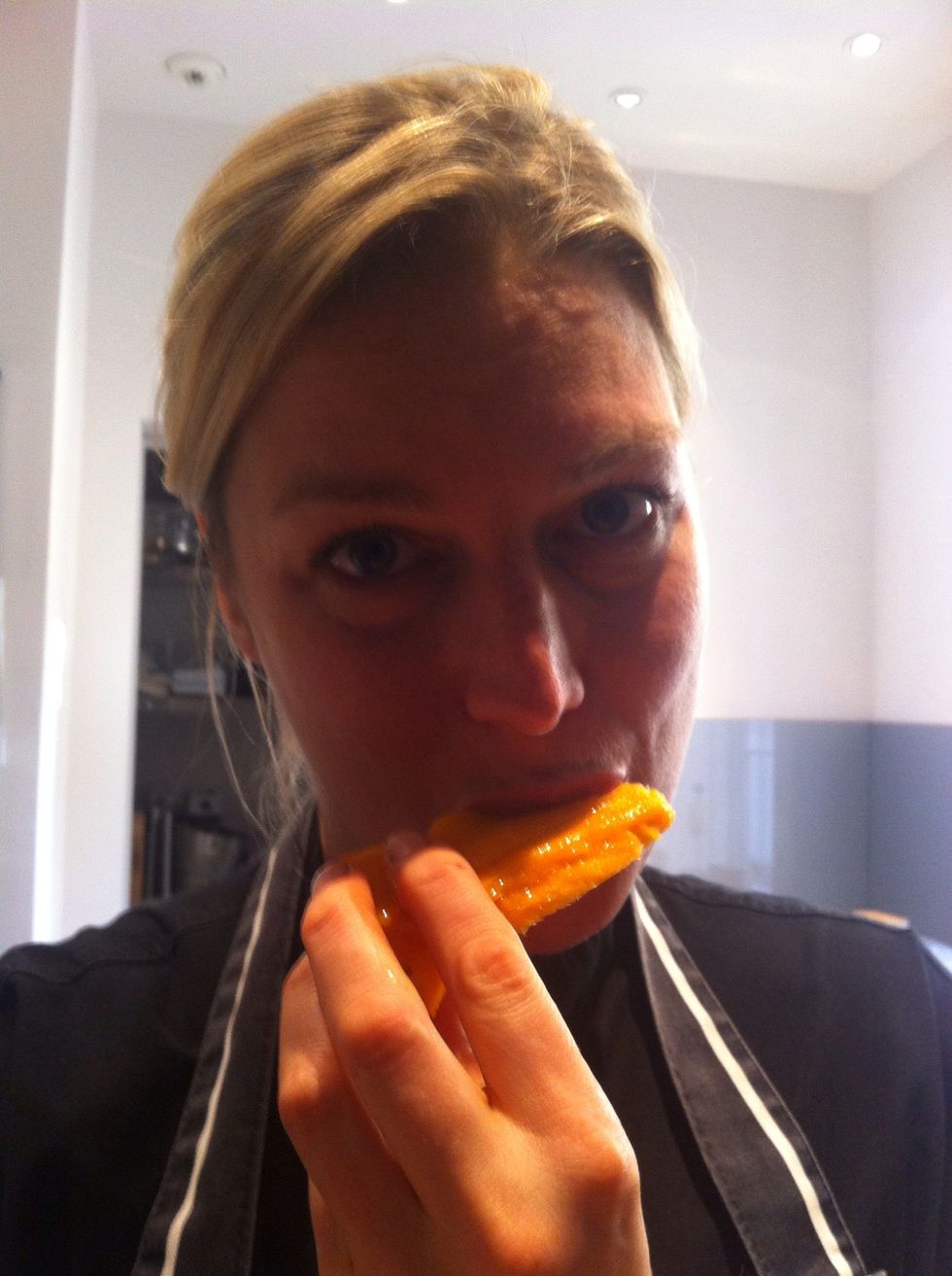 Chefs perk! You get to suck flesh off the stone!
Make silly faces after eating mango off the skin! Never too old for this one! ;-p
Let me know what you think! Join me on FB and twitter! Message me things you need help with or would like guides on! :-)
Alex'S Supper Club
On a mission to get 1 million people who don't currently cook, cooking 1 meal a day from scratch! Add me on Facebook and twitter for photos and more ideas! :-)