Healthy, no frying lentils soup. + spices that are a mine for the health. Turmeric, cumin and chili. no traditional fried onions.
12
Soak the lentils the night before Cook in cold water (no salt at this stage) put the usual aromatic ingredients...or what you have. + 1 peeled and diced potato + 1 diced onion.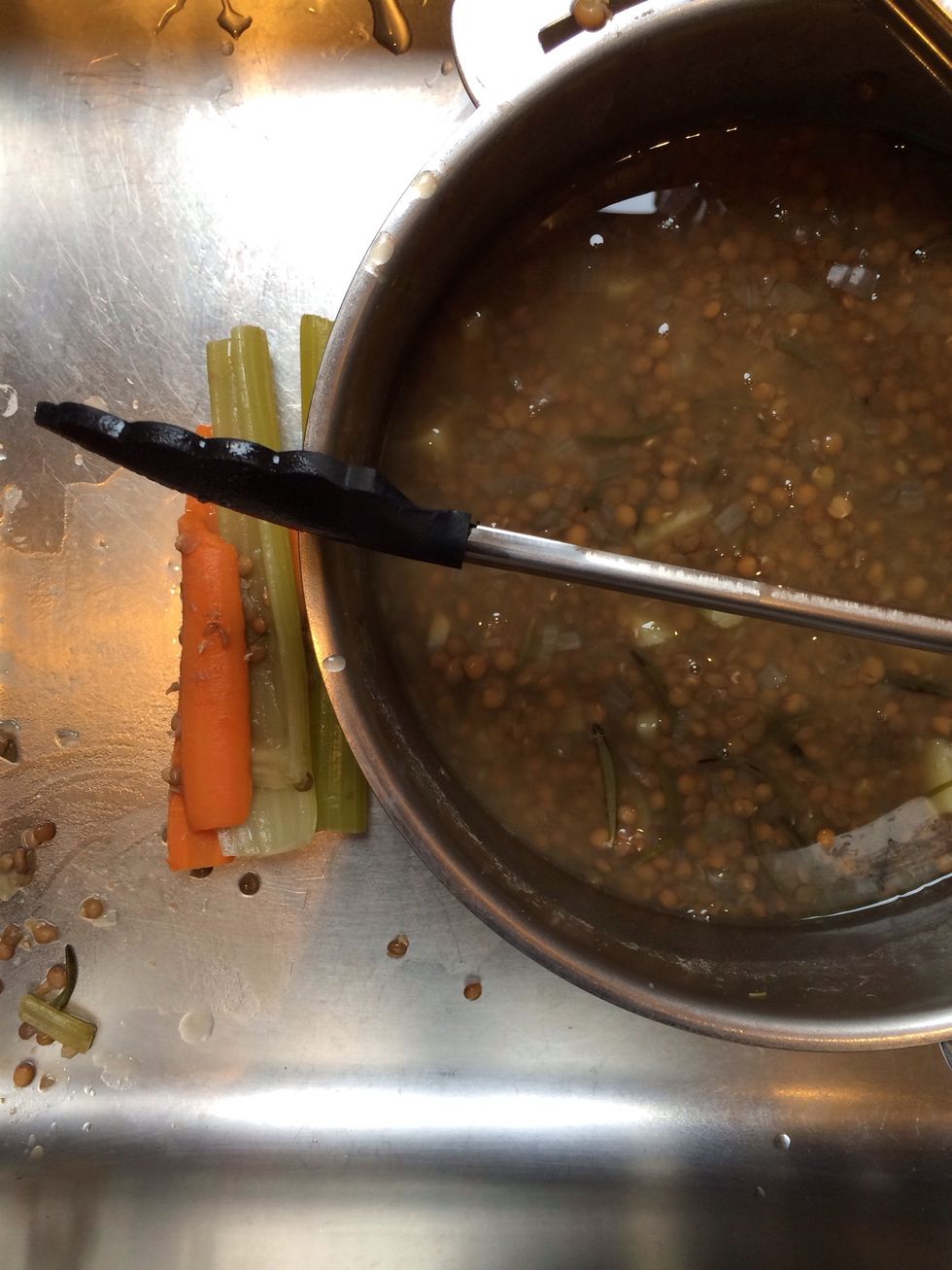 Discard the rosemary, celery and carrots.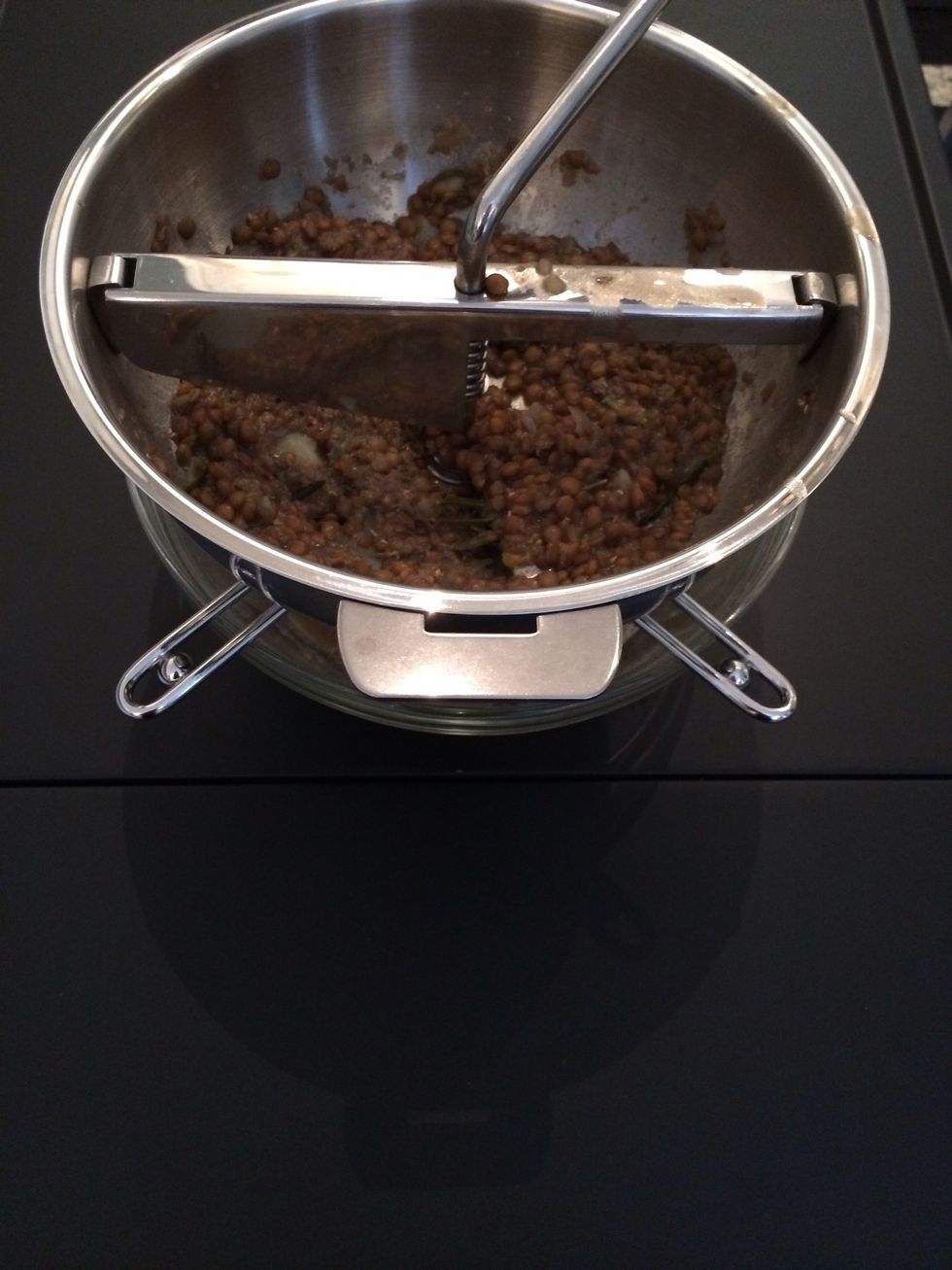 Pass the lentils through the old fashion mill to get a purée.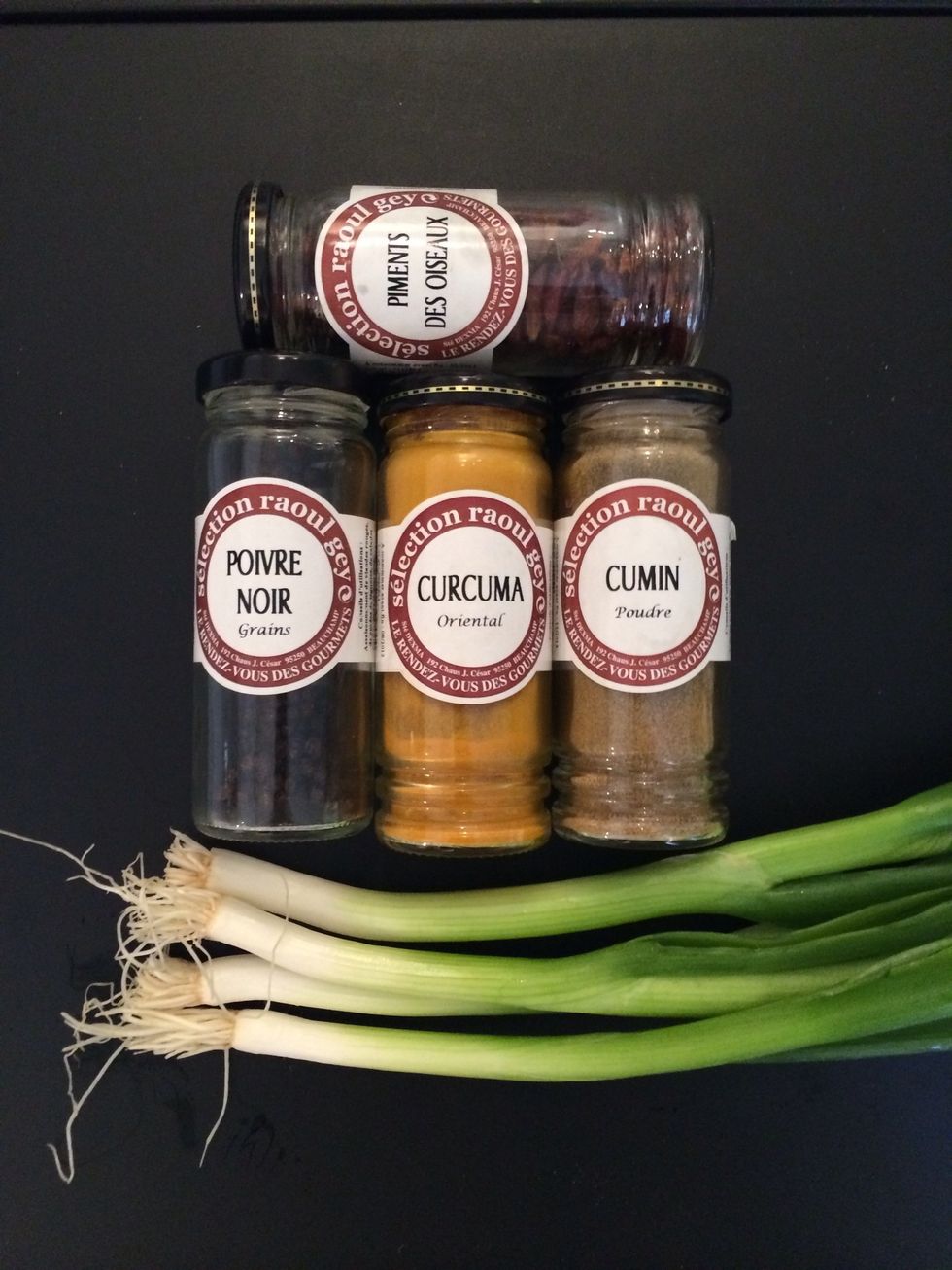 Put lentil purée back on low fire at this point add all the spices and salt. cook gently, stirring few times until it is creamy.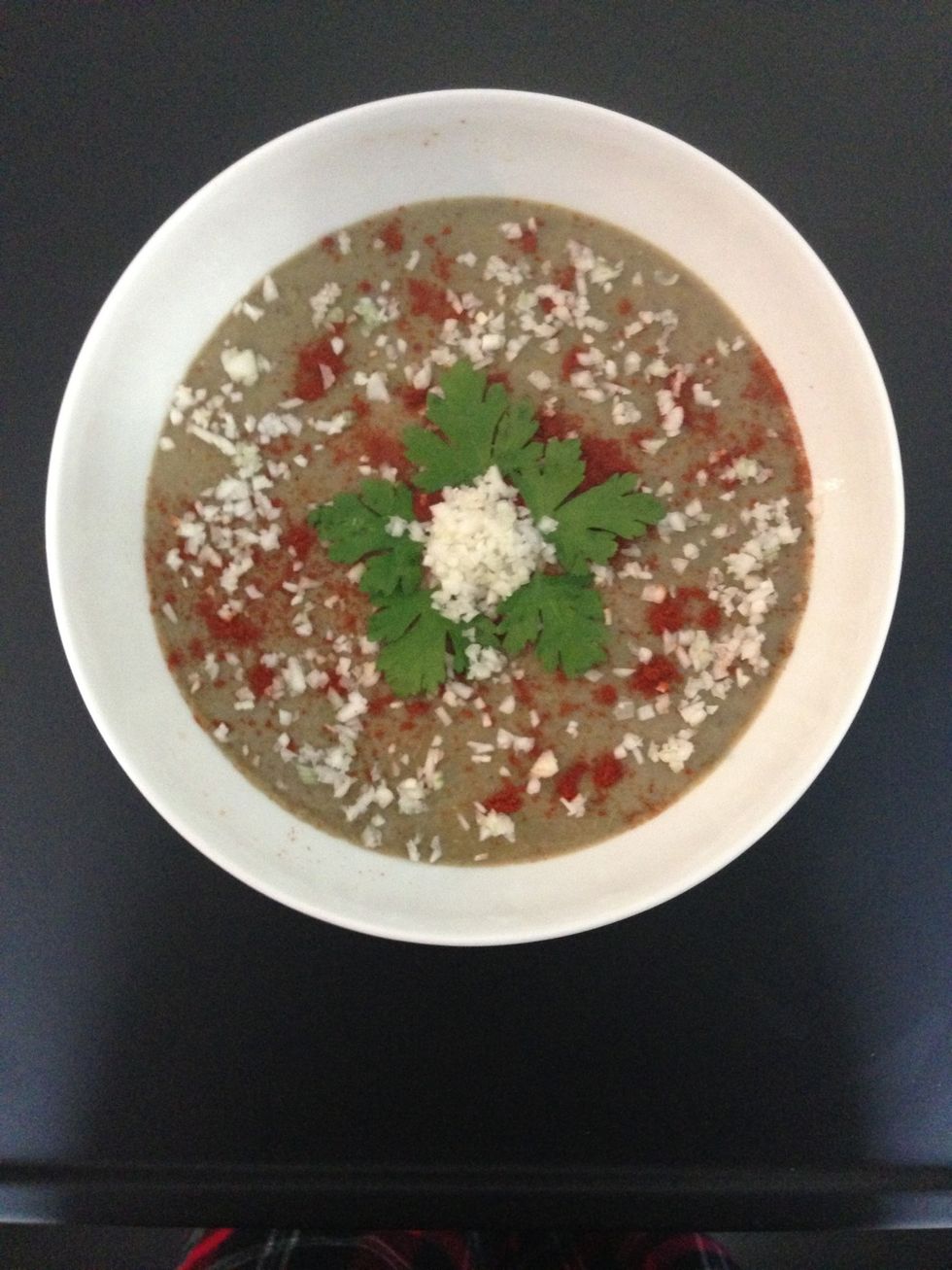 Serve hot. Decorate with diced onions, paprika and parsley leaves
400.0g Lentils
1.0 Onion diced
1.0 Potato diced
1.0 Celery stalk cut into 2-3
1.0 Carrot cut into 2
1.0Tbsp Cumin
1.0Tbsp Curcuma
1.0tsp Black pepper
Small red chillis or any chili optional
Spring onions