Heat some oil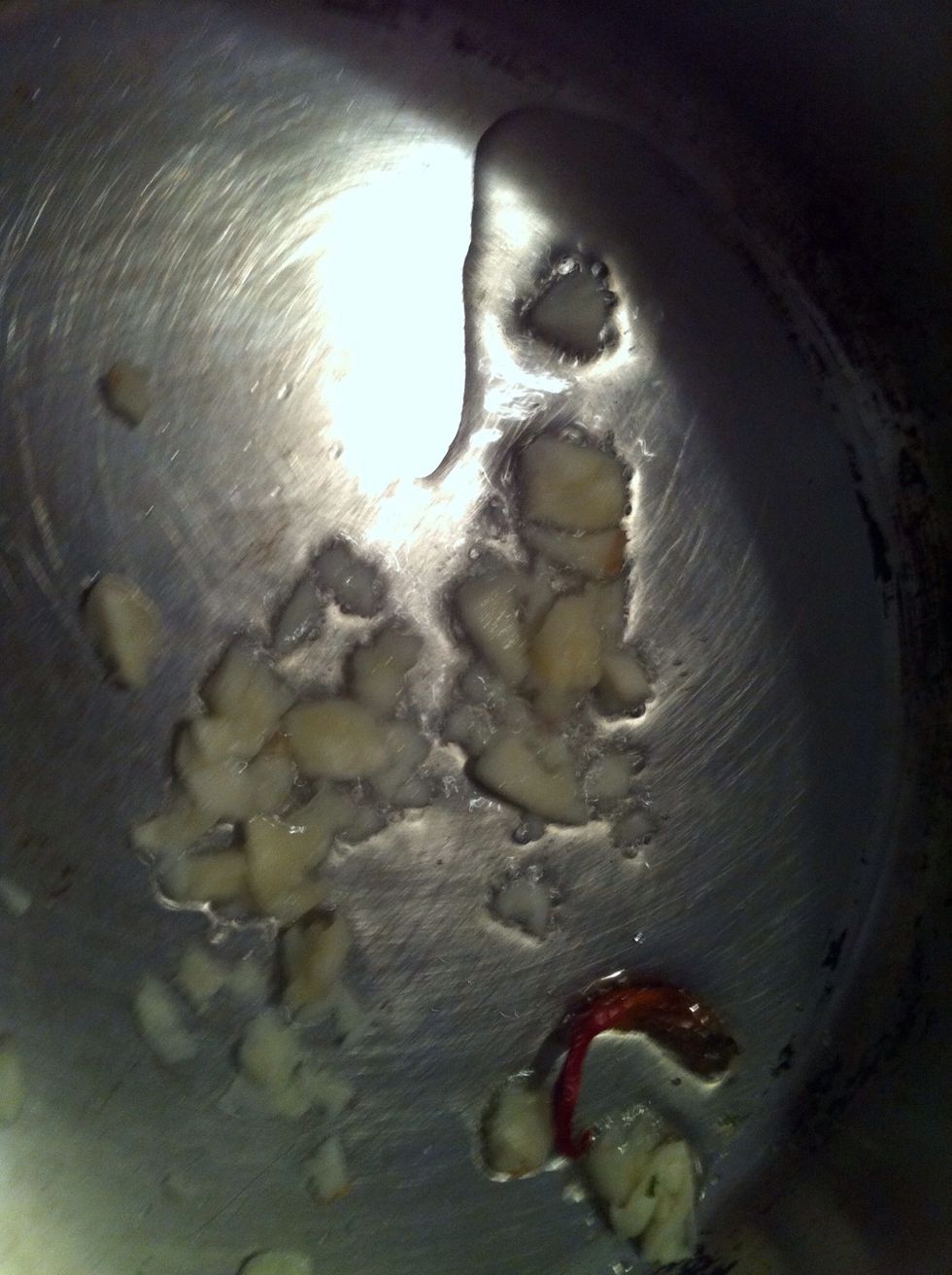 Add diced garlic and whole chilli.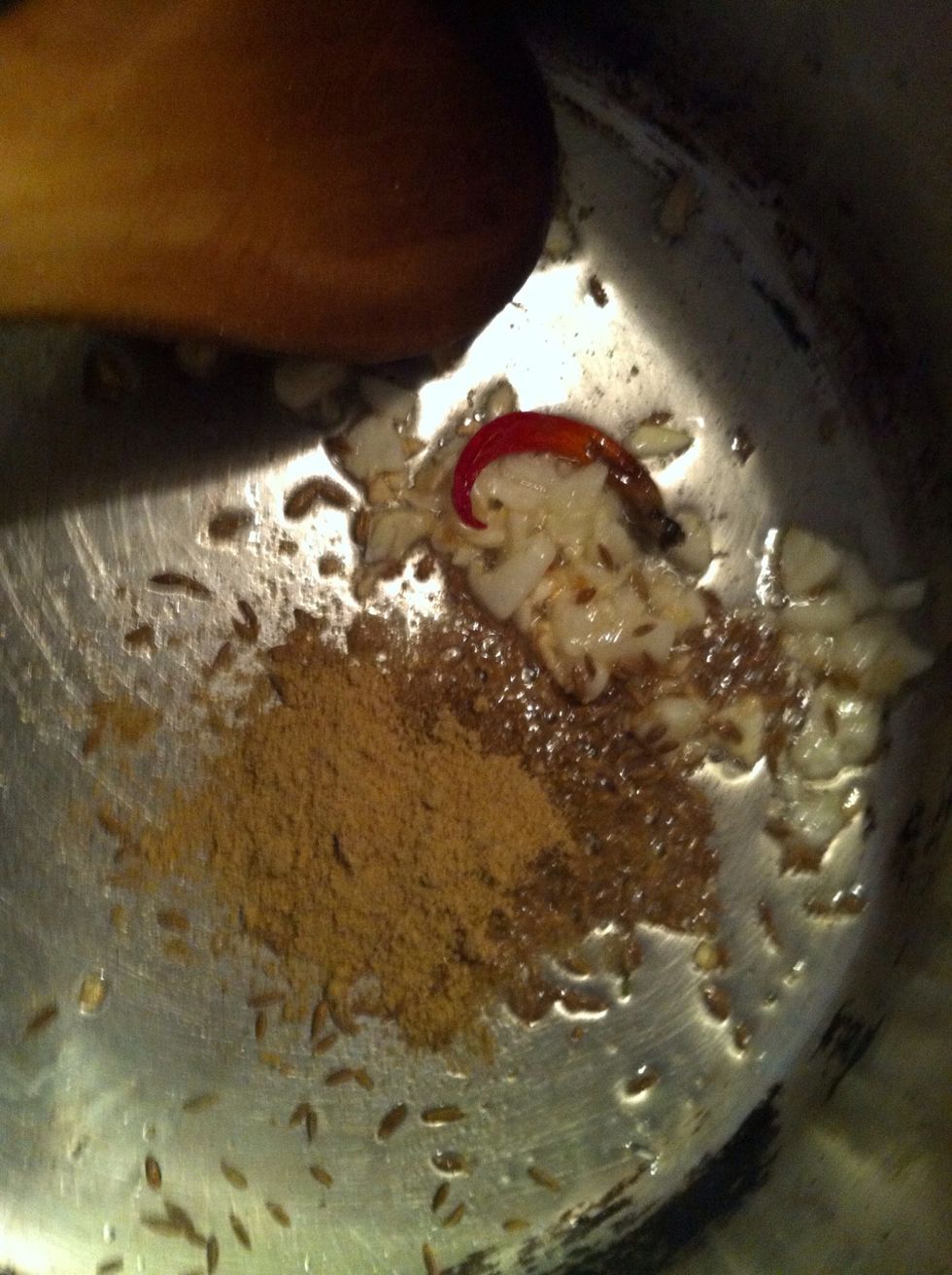 Add ground coriander and cumin seeds. Don't burn. Fry till fragrant.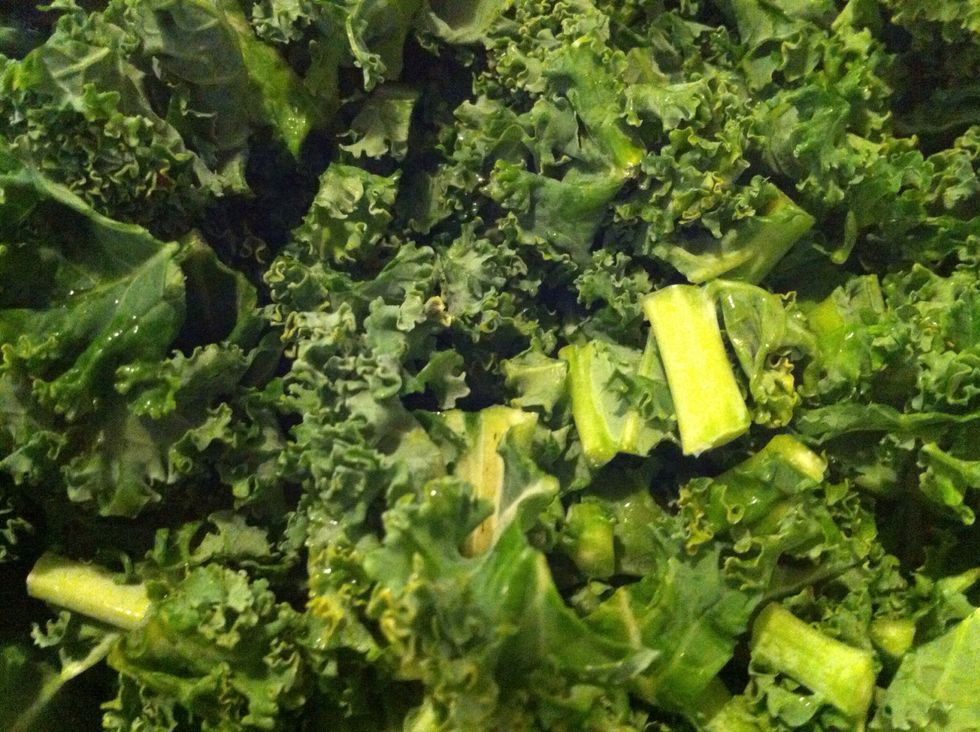 Add the finely shreded kale.Add no more than 1/4 cup of water to avoid the kale from burning. Season with salt.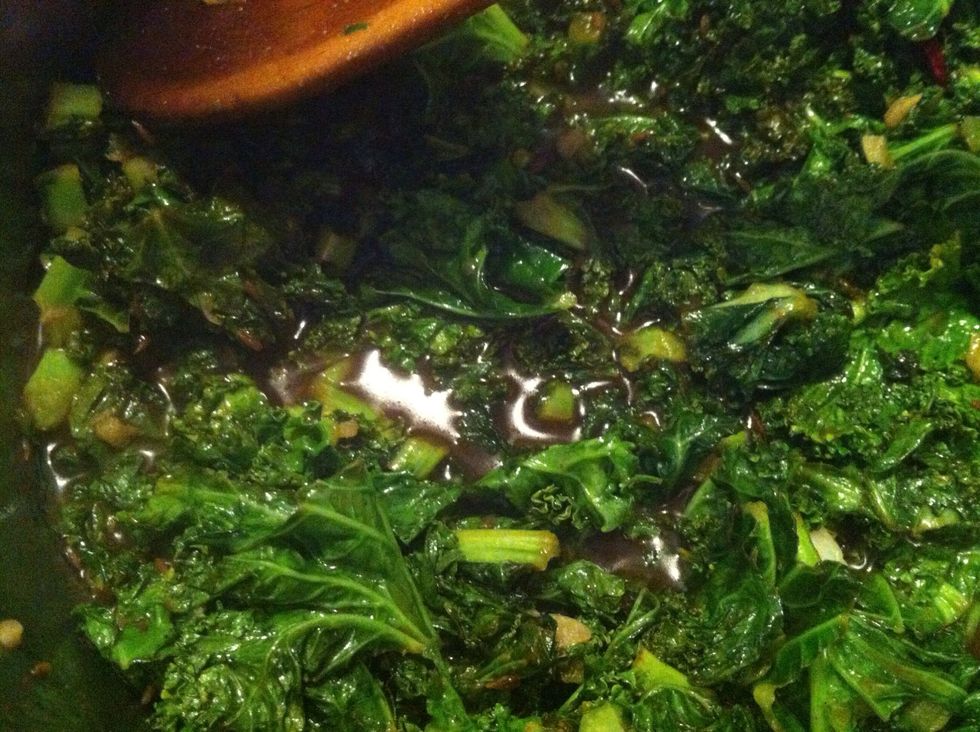 Switch off flame. Add tamarind.if you do not have tamarind- substitute with lemon juice and adjust to suit your taste.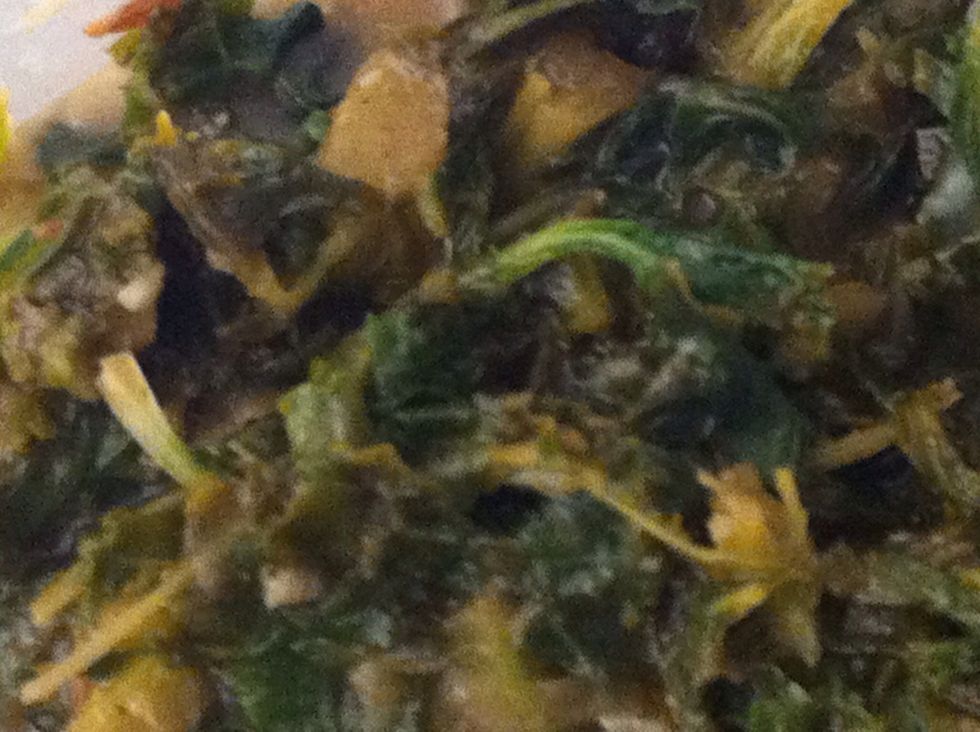 When the mixture is cooled transfer to a food processor. Blitz till its in a puree form.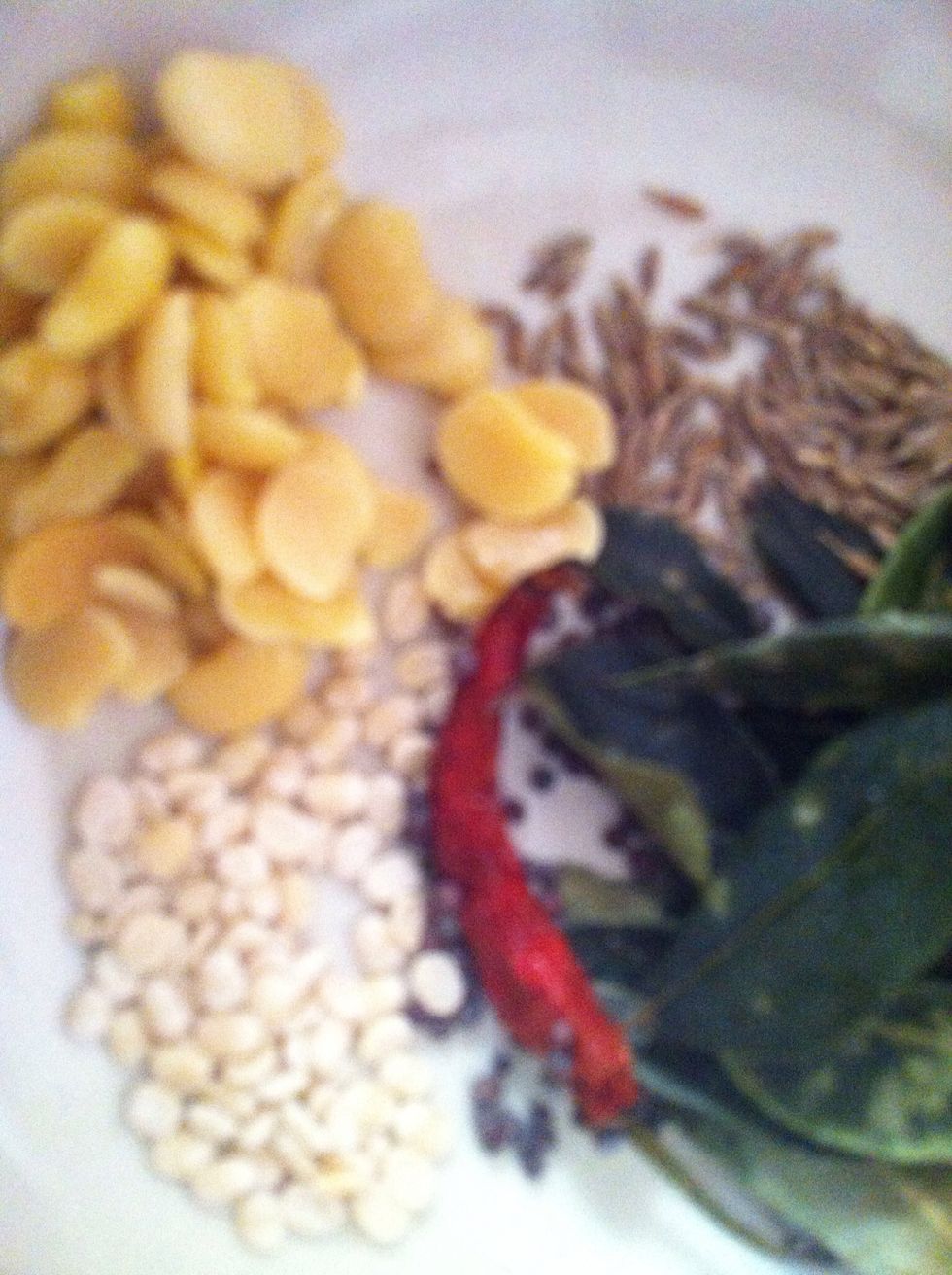 Now for the seasoning topping. Gather the ingredients.
Heat a pot with some oil. Add crushed garlic.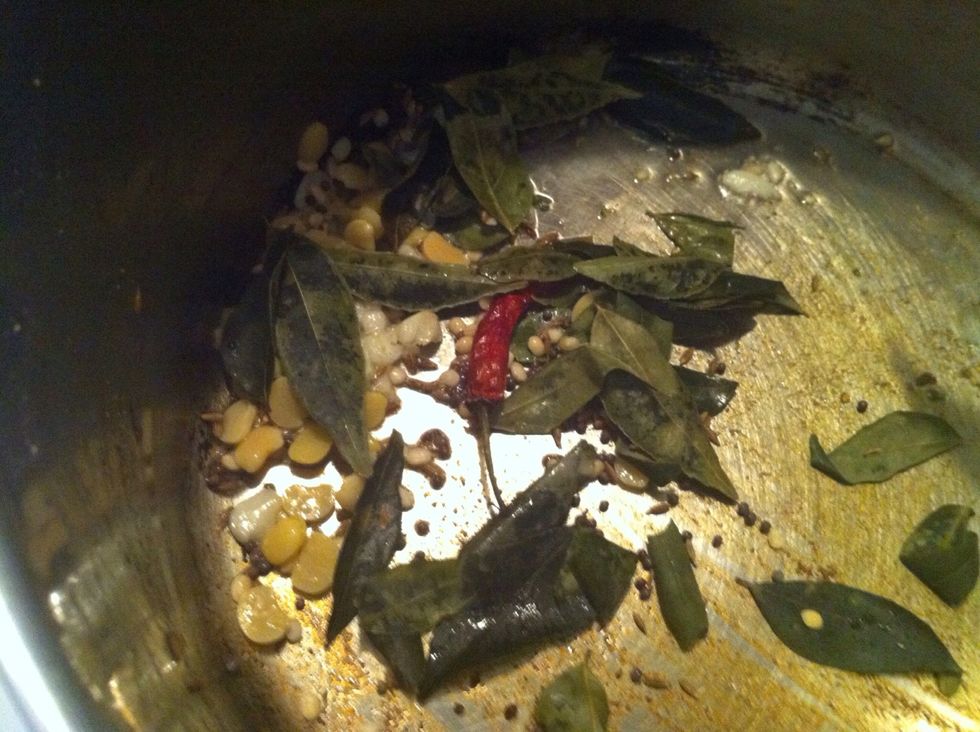 Add all the dried spices. It will pop and splutter to release its oil and aroma. Be careful not to burn it.
Pour the tempered spices on top the chutney/ dip.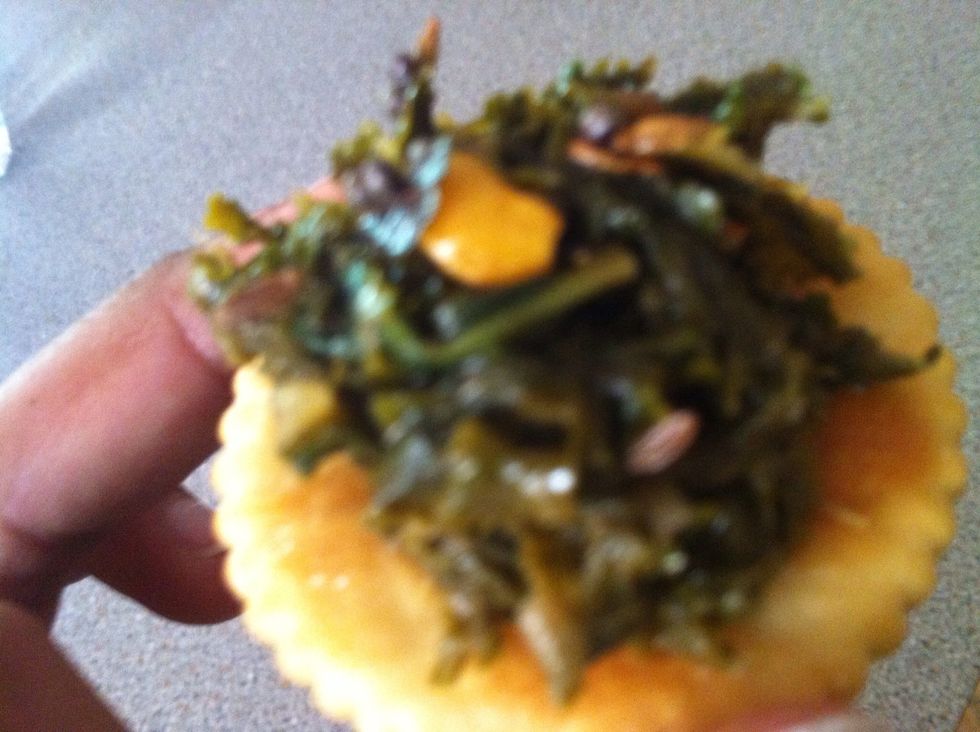 Enjoy this on crackers or cruskit.
It is sour, salty, sweet and crunchy at the same time
1.0 Medium bunch kale (finely shredded)
4.0 Garlic cloves
1.0Tbsp Tamarind purée
1.0tsp Vegetable oil
1.0tsp Cumin seeds
1.0tsp Ground Coriander
1.0 Whole dried red chilli (can adjust to suit )
Salt to taste
Tempering spice (Tadka)
1.0 Crushed garlic clove
1.0 Dried whole chilli
1.0Tbsp Vegetable oil
1/2tsp Black mustard seed
1/2tsp Cumin seed
1/2tsp Urad dhal
1/2tsp Chana dhal
2.0 Curry leaves