They may be ugly and scary on the outside but jicama is so easy to prepare, so crunchy and delicious plus loaded with health benefits. So let me show you how!
1193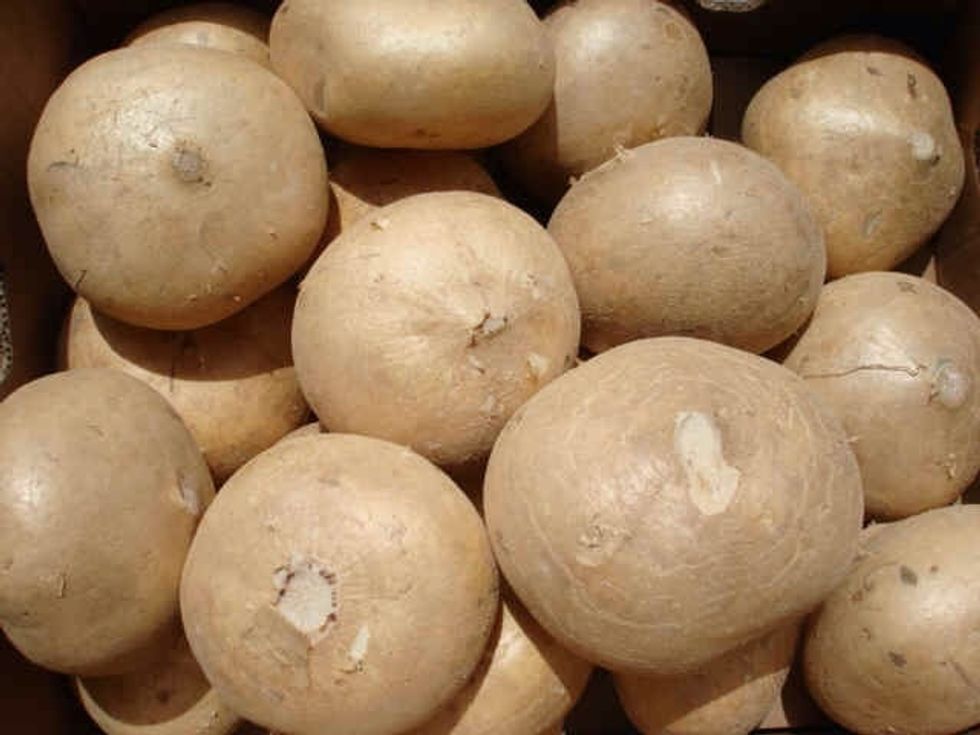 Jicama (hic-a-ma) is a root vegetable from the bean family. It's low in calories and fat, a good source of vitamins C, A & B and contains potassium, iron & calcium. And it's crisp and delicious too!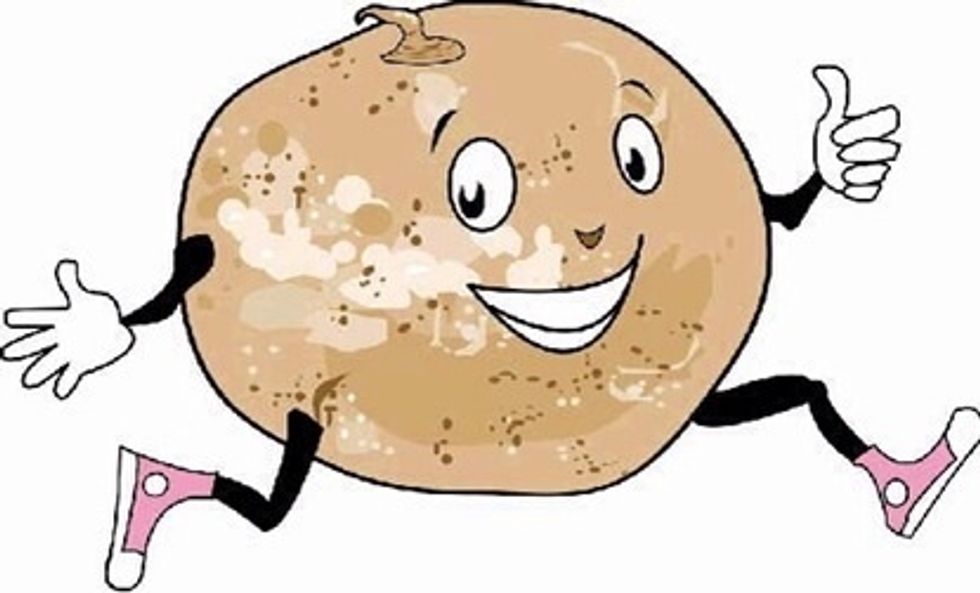 Spaniards spread the cultivation of jícama from Mexico to the Philippines, from there, to China & other parts of Asia. Known by a range of names, it's eaten raw or cooked. This is the way I do it!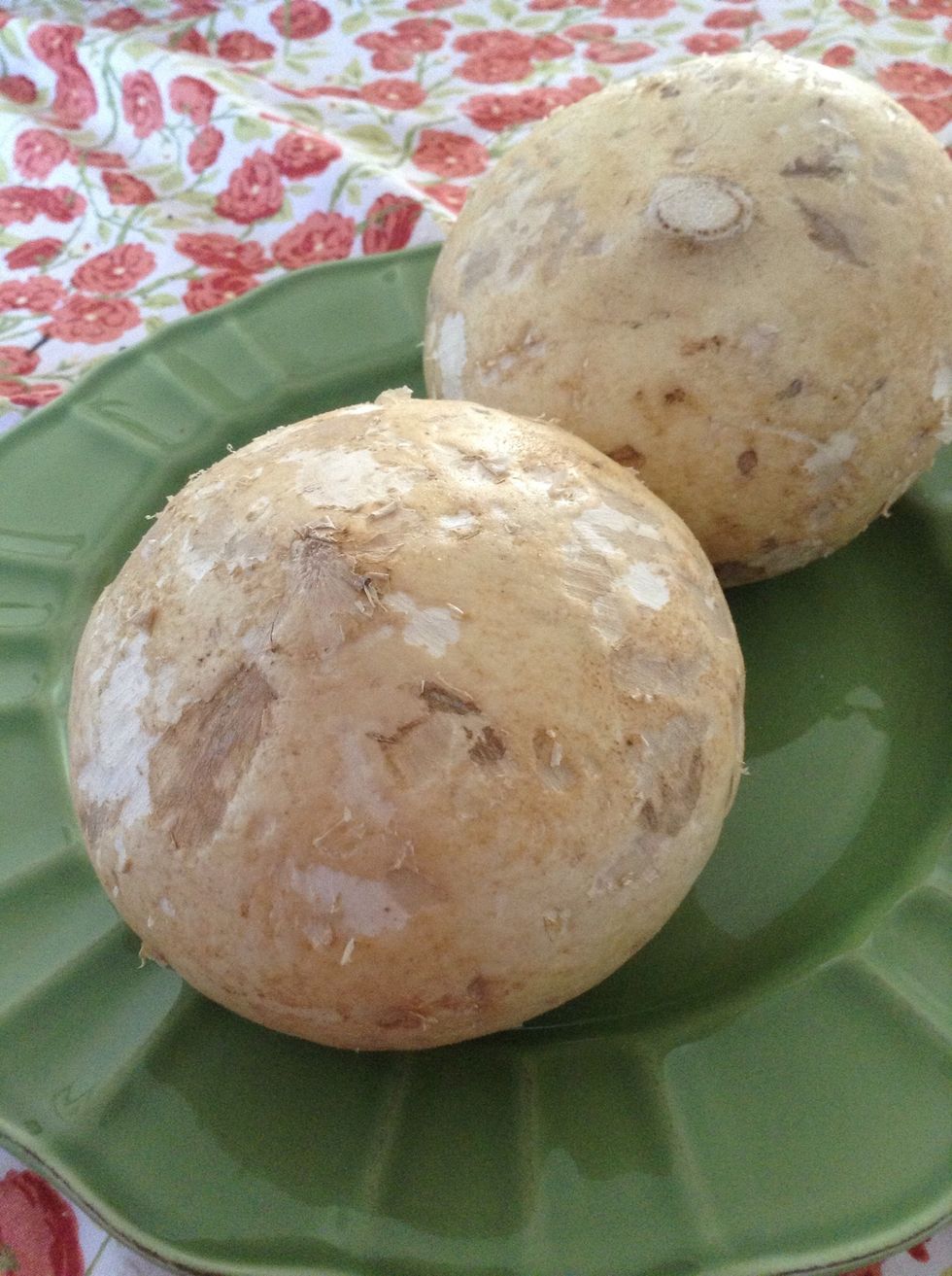 This is what jicama looks like. It's commonly found in Latino or Asian markets but sometimes it's carried in regular supermarkets too. Don't judge a root veggie by its ugly appearance.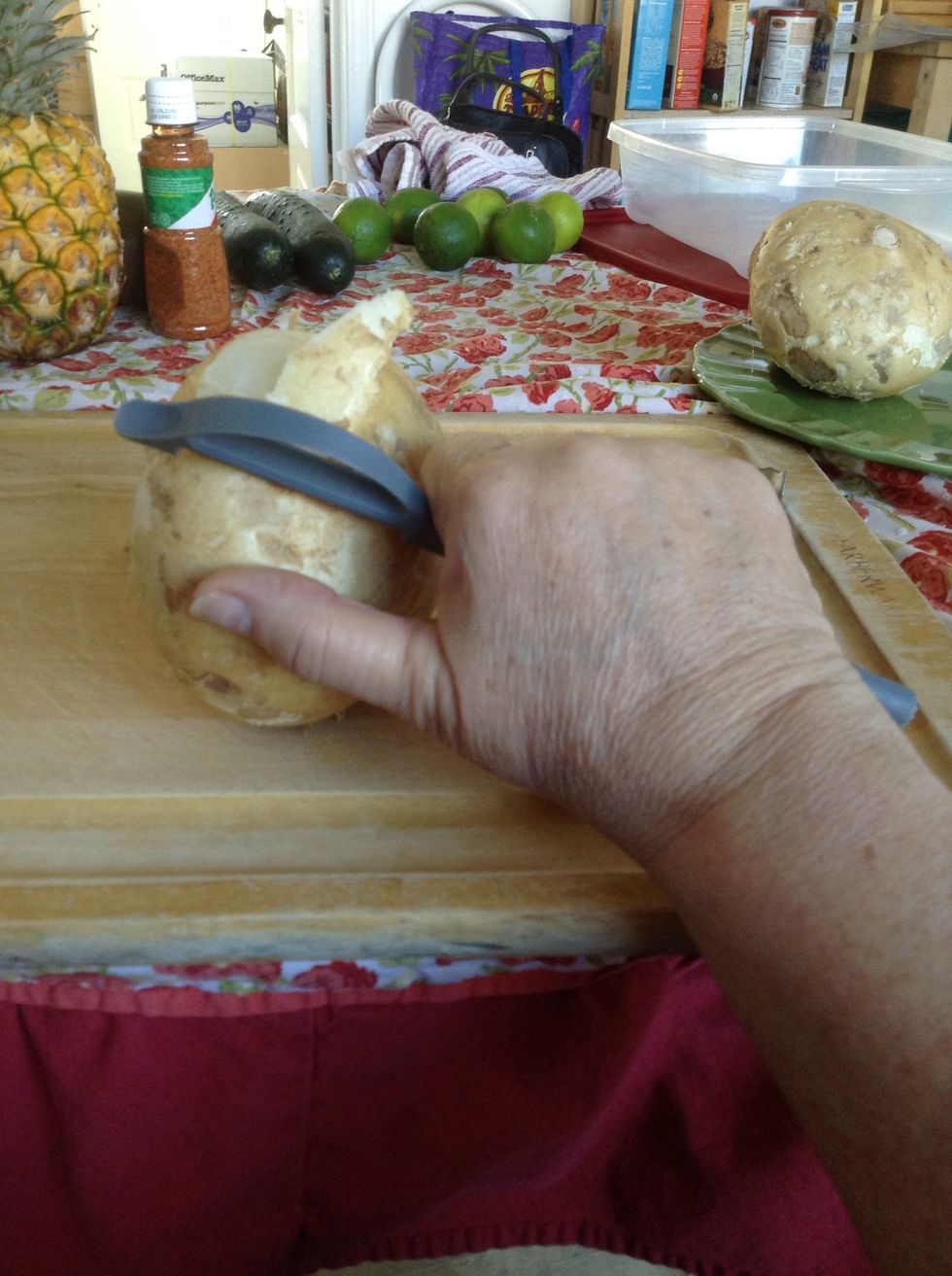 First just peal the skin. It comes off very easily.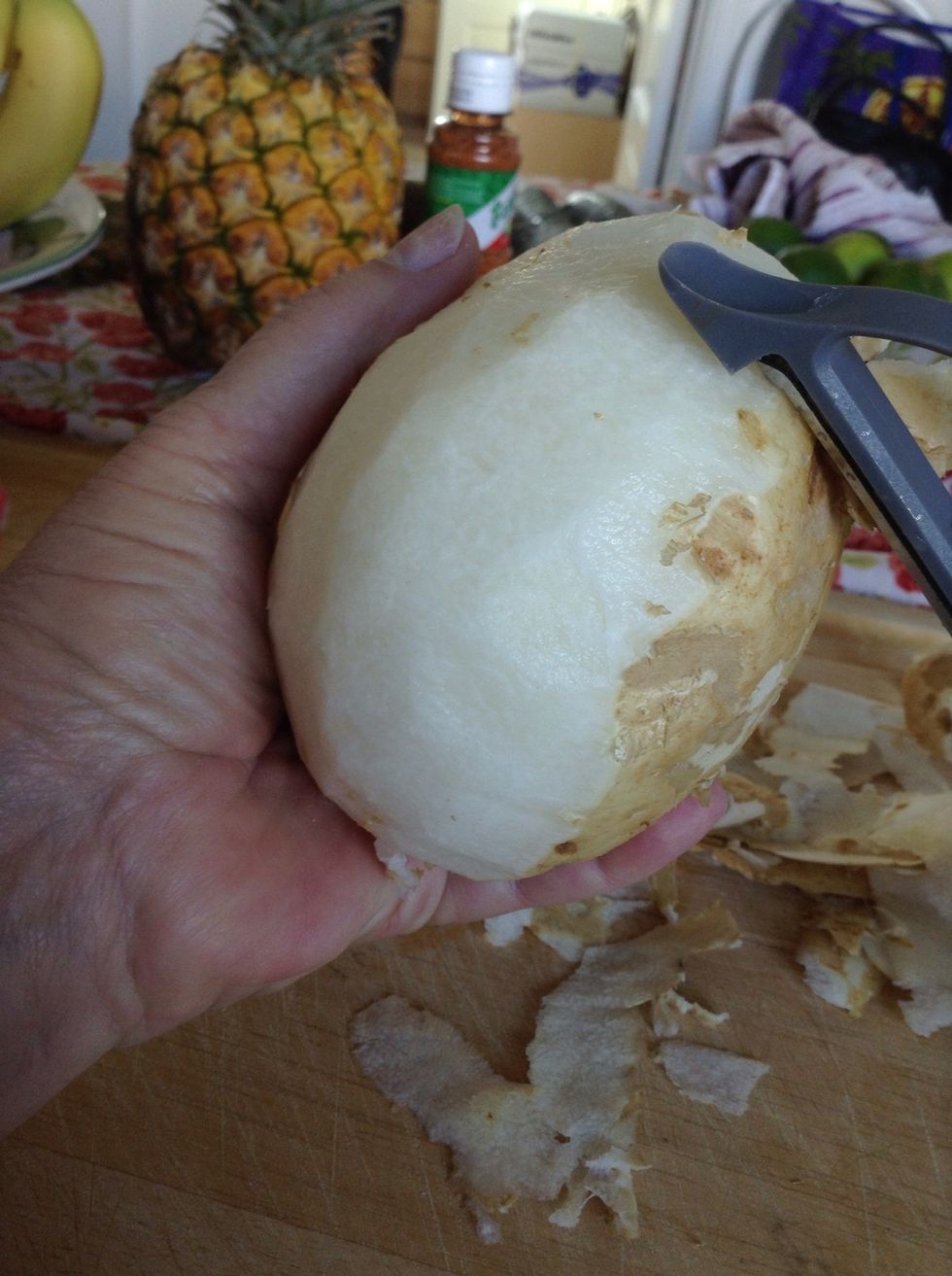 Almost done - see the outer ugliness is fading away!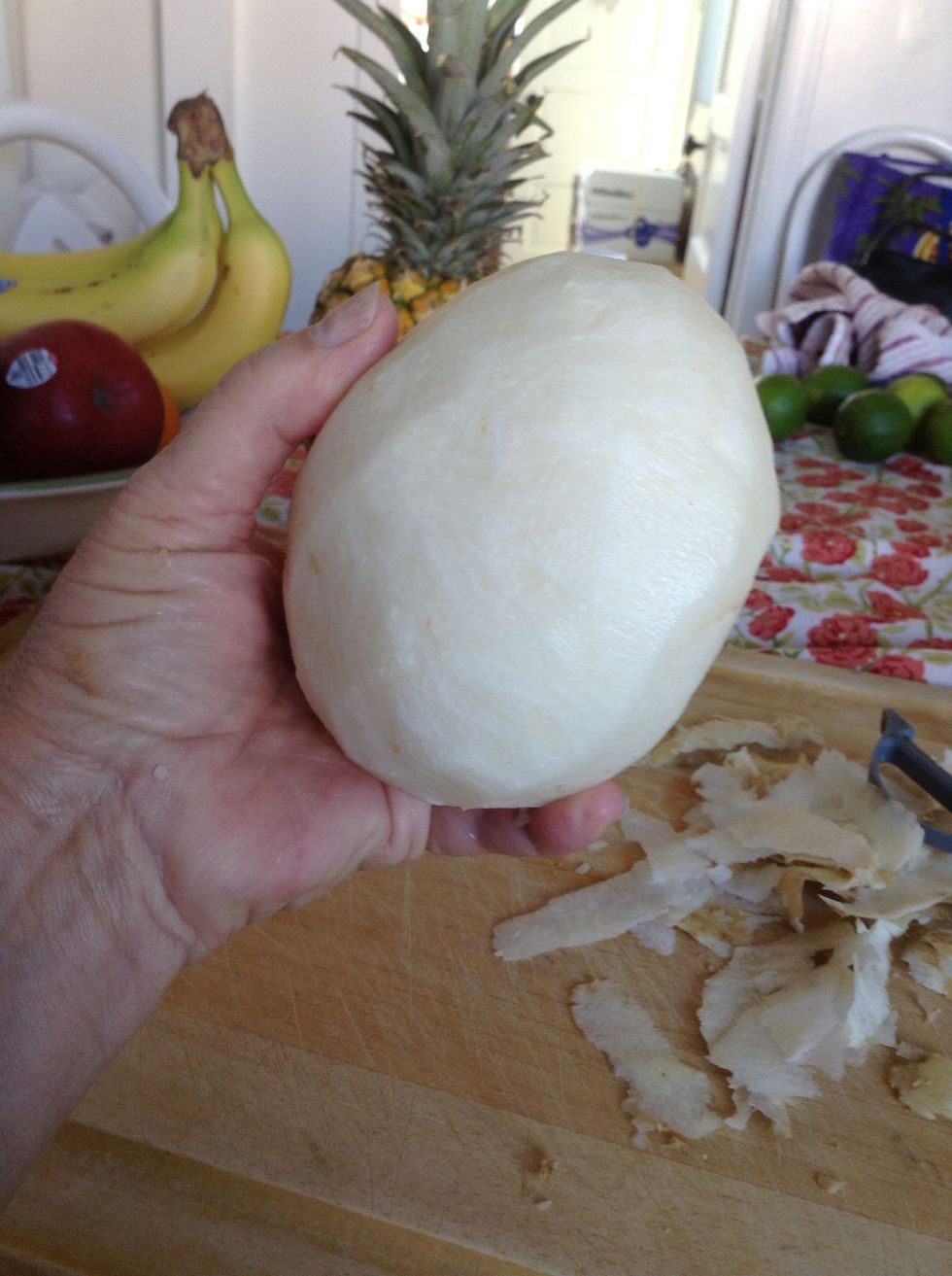 All done! That sure was fast and easy, huh?!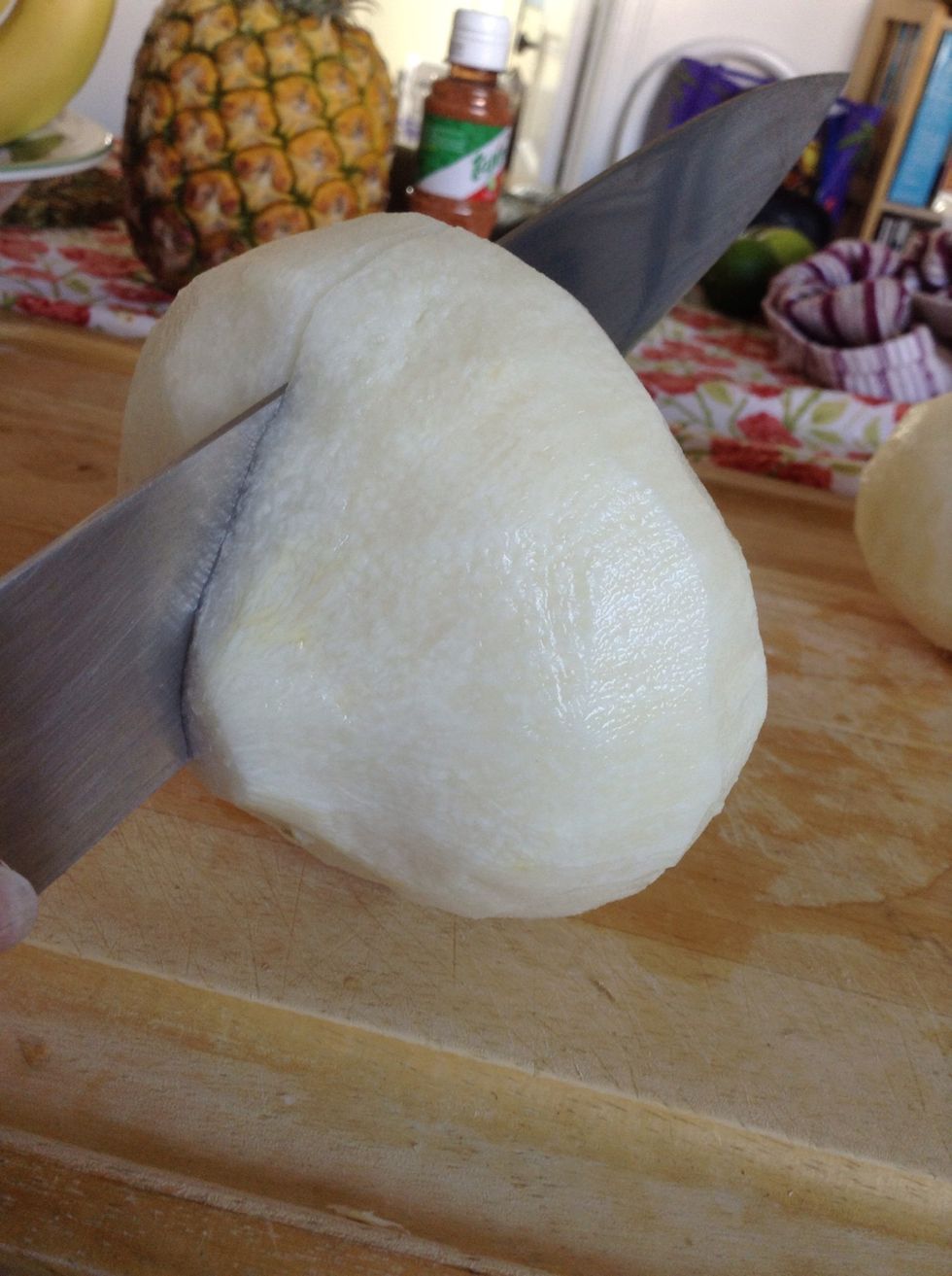 Now grab a sharp knife and cut in half.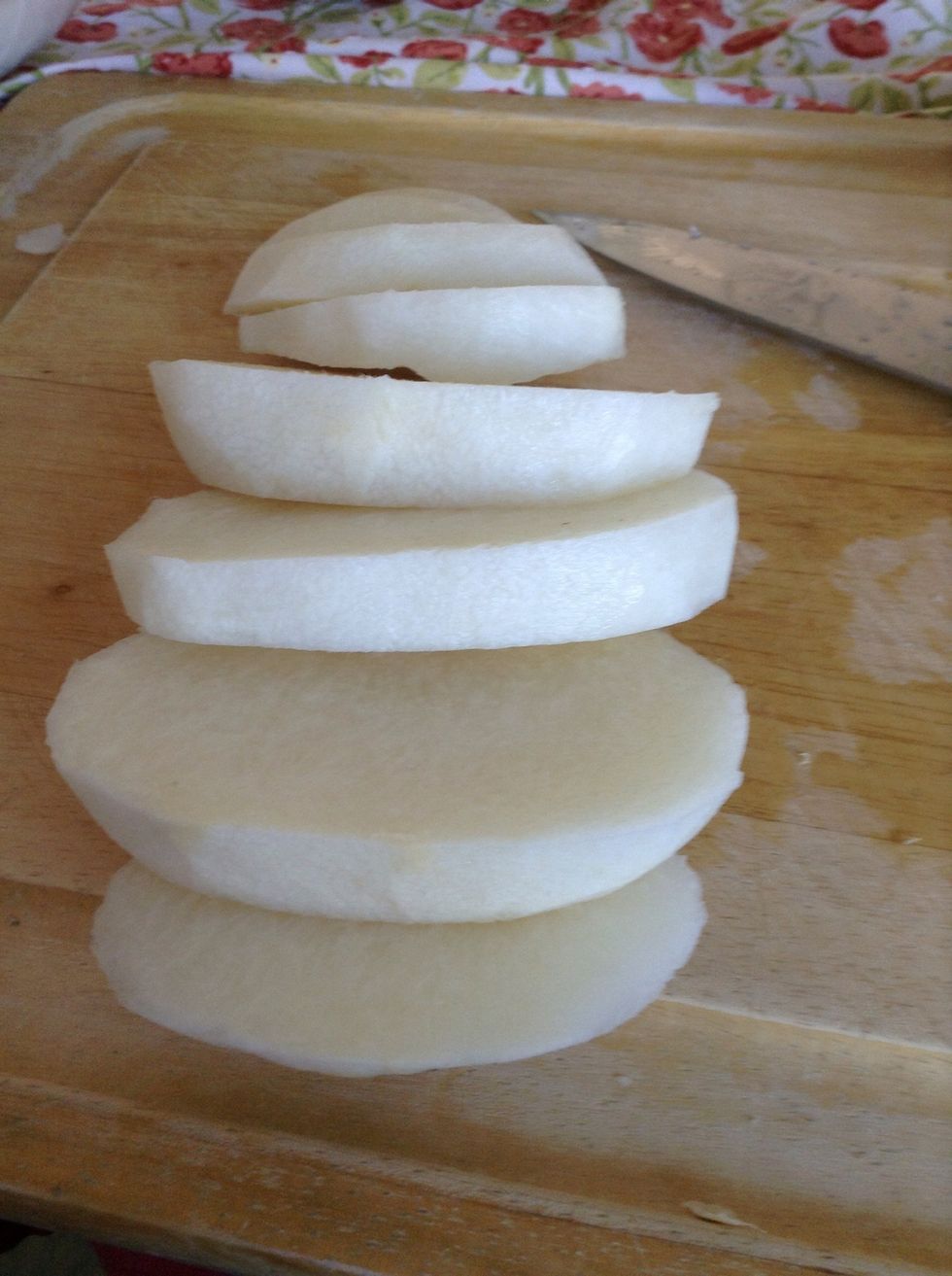 Then cut into slices, like these.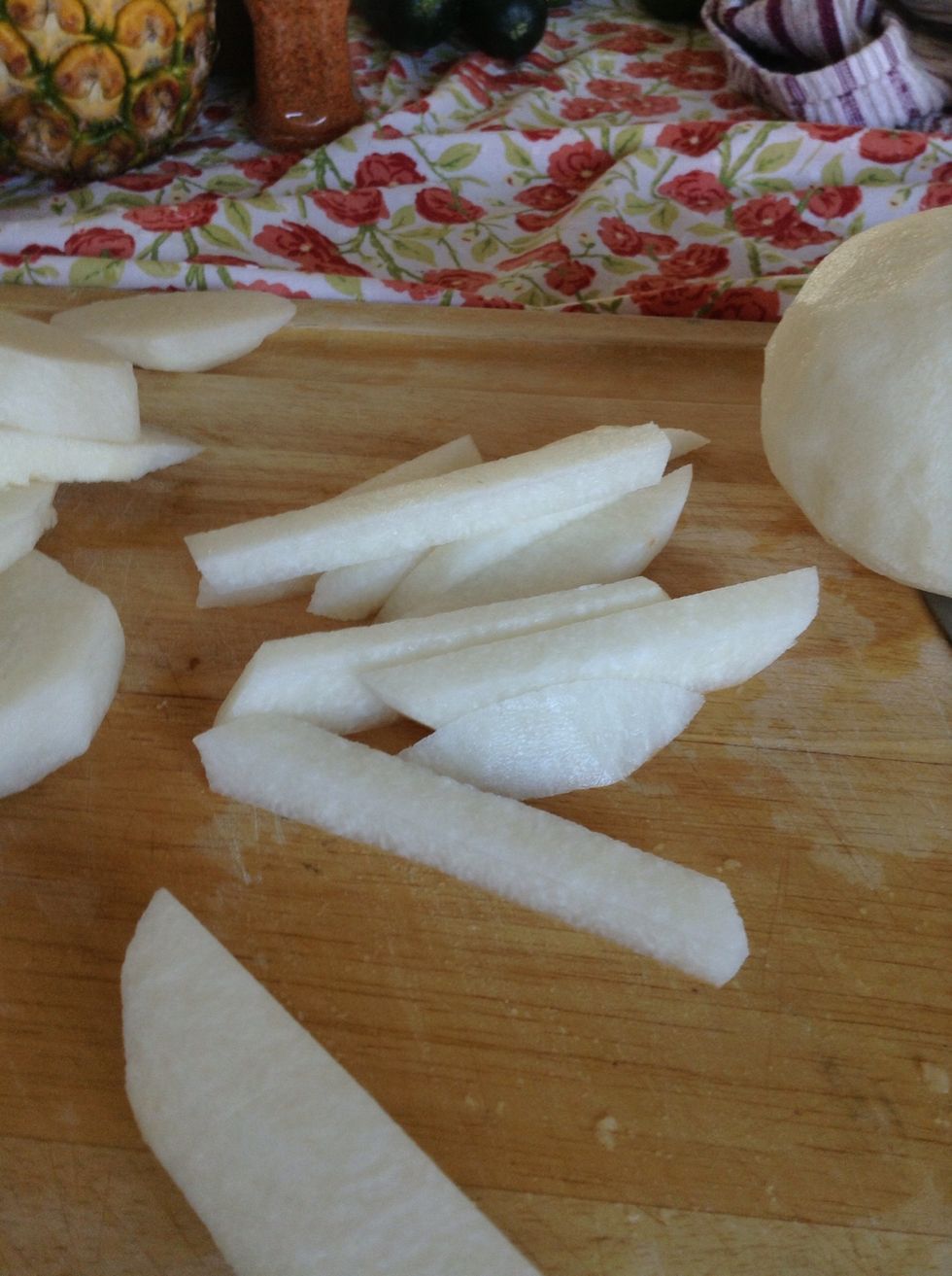 Now cut the jicama into spears or sticks, like this. They look like french fries but they don't taste like potato when you eat them raw. More like the taste of water chestnut. You'll see…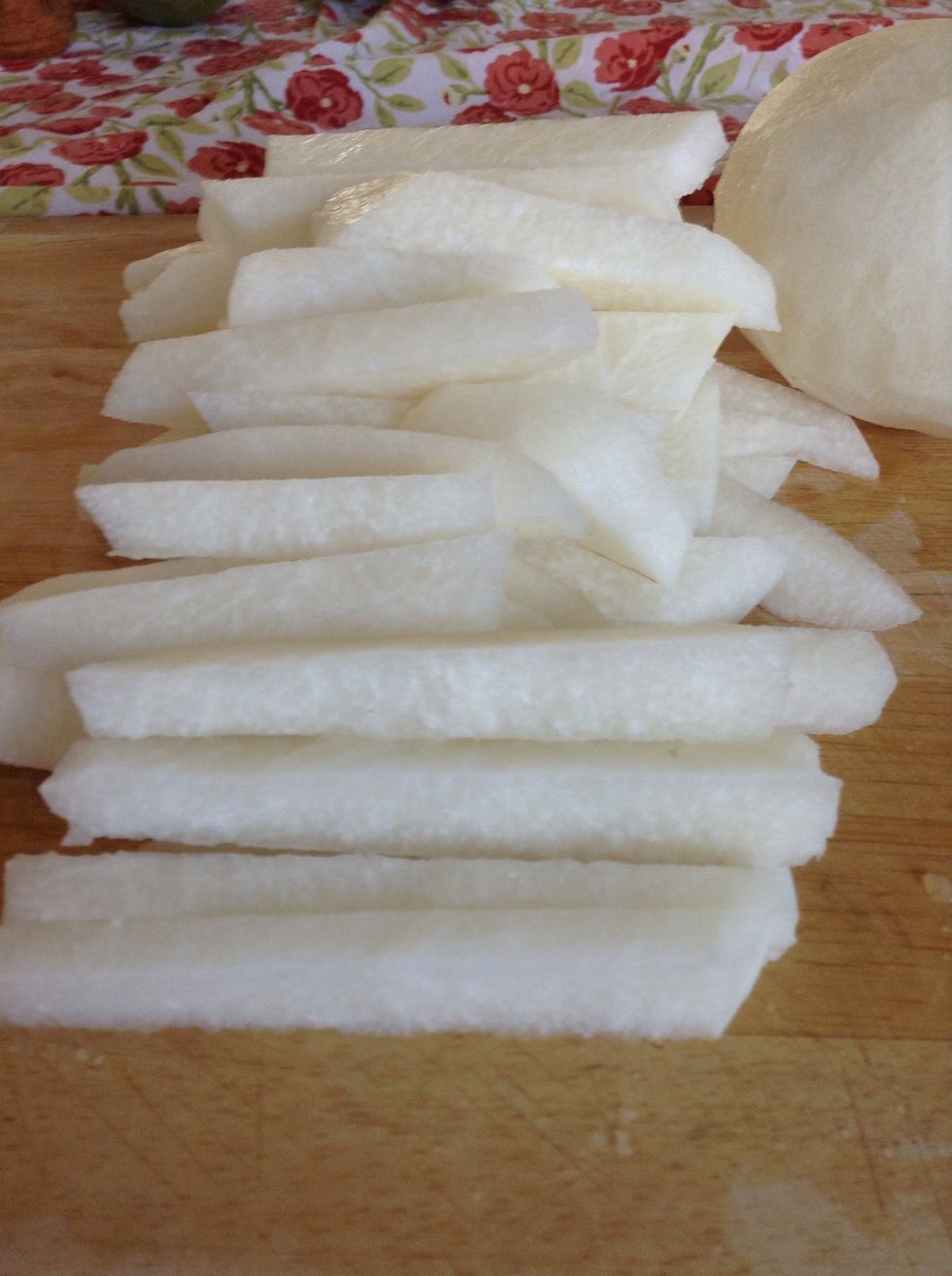 All done!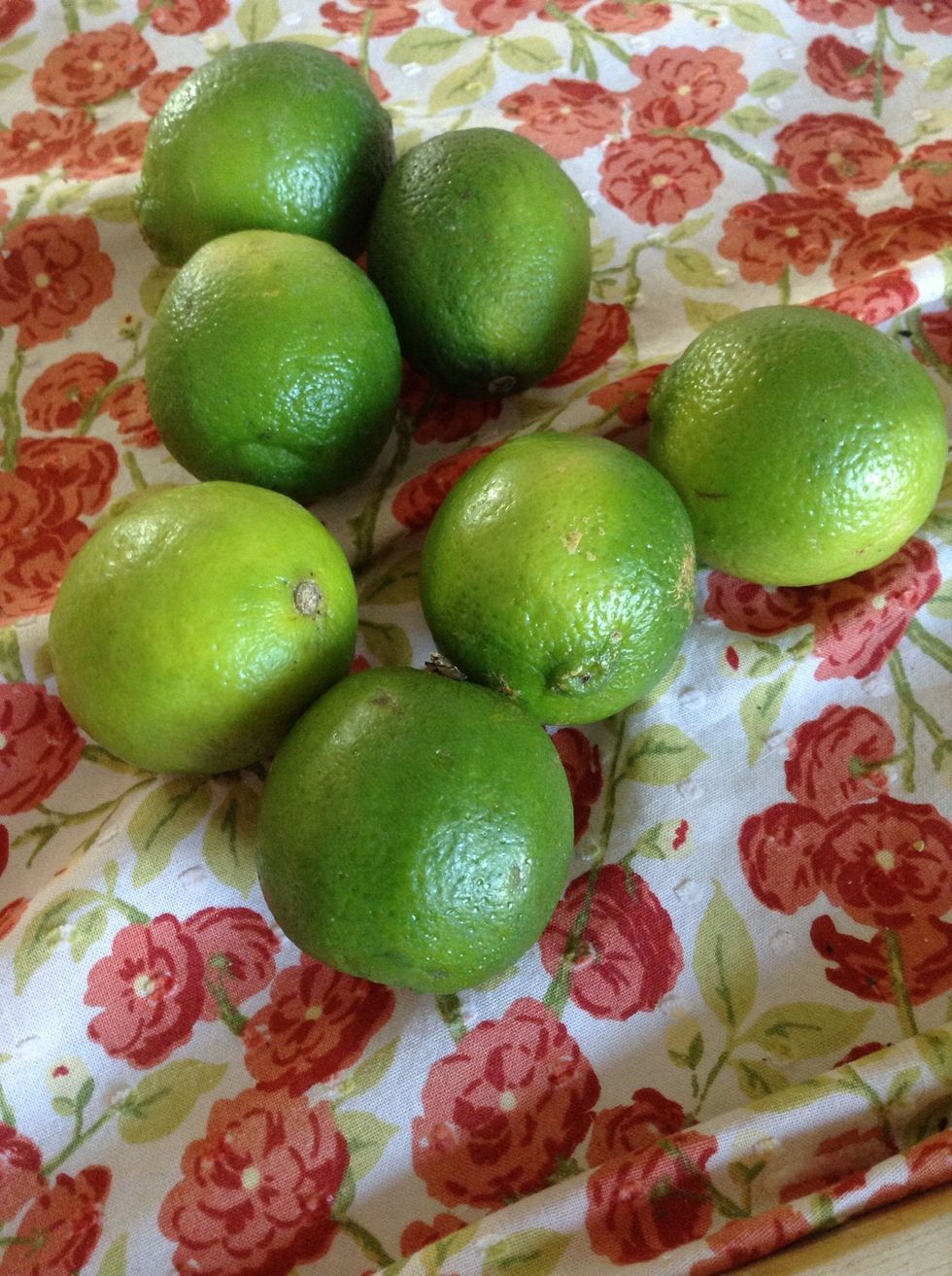 Now grab your limes. You can also use lemons but I love the flavor of lime better and I think lime works better with jicama.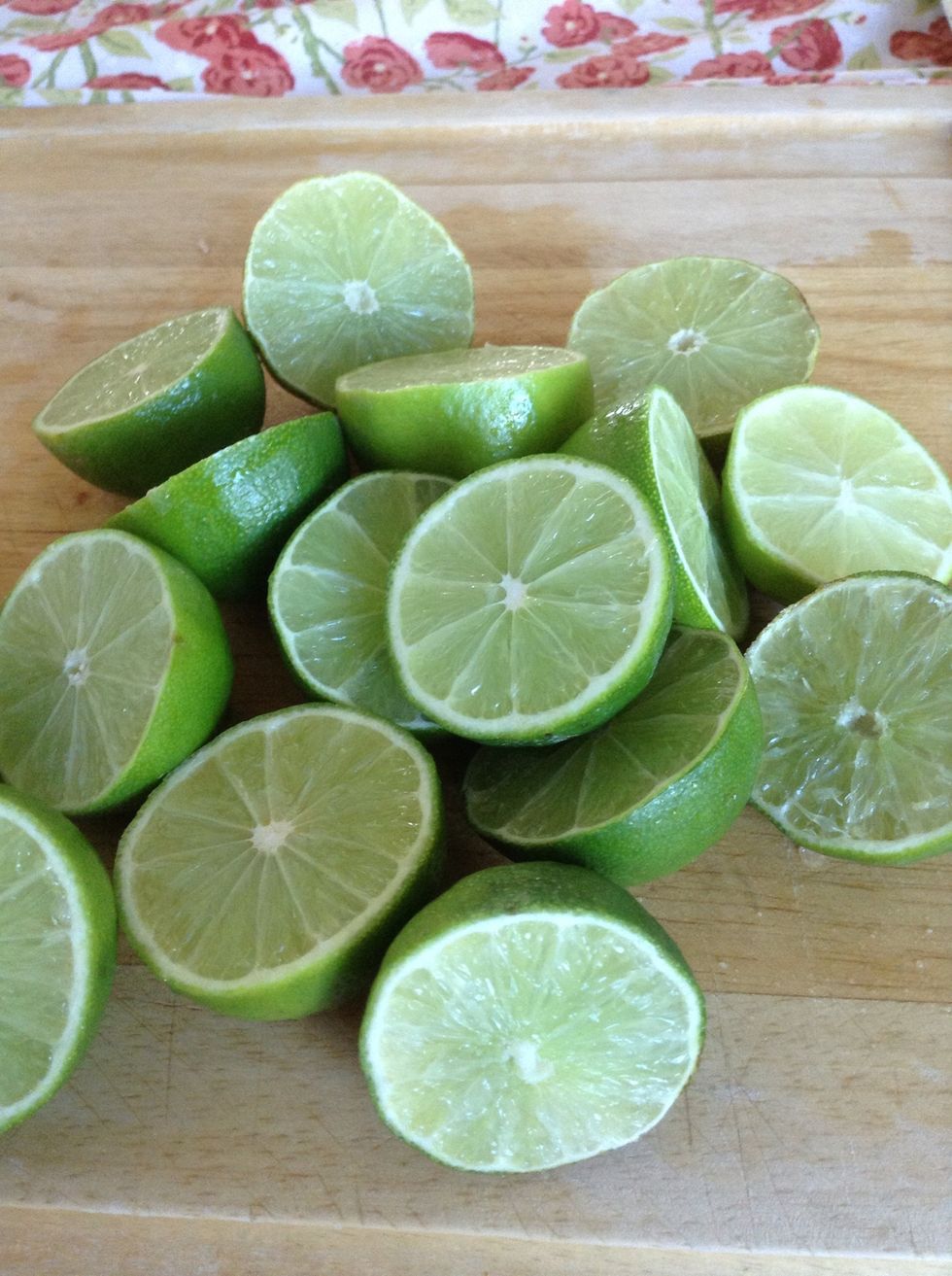 Cut the limes in half and then. . .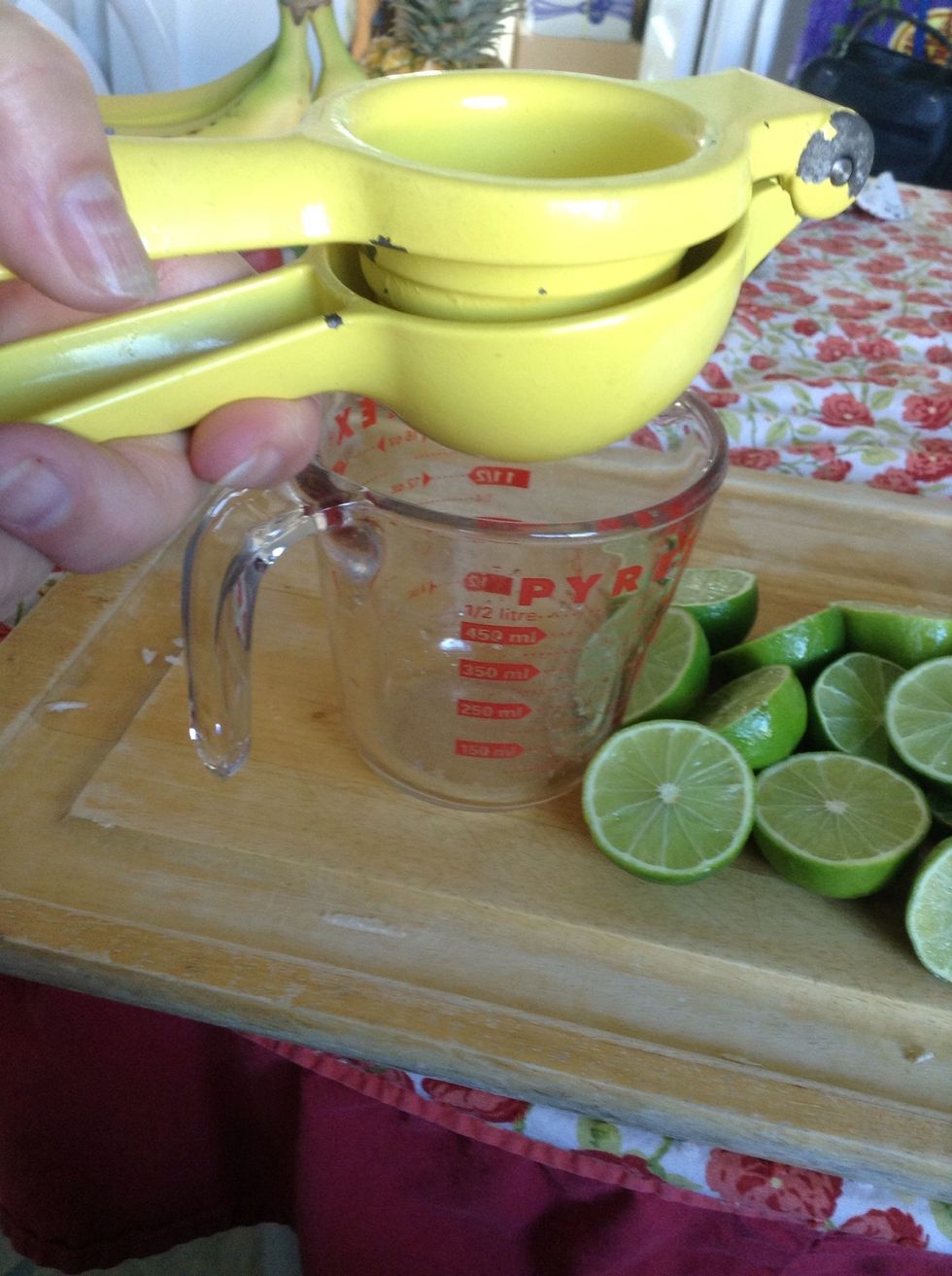 Squeeze out the juice. Squeeze it good!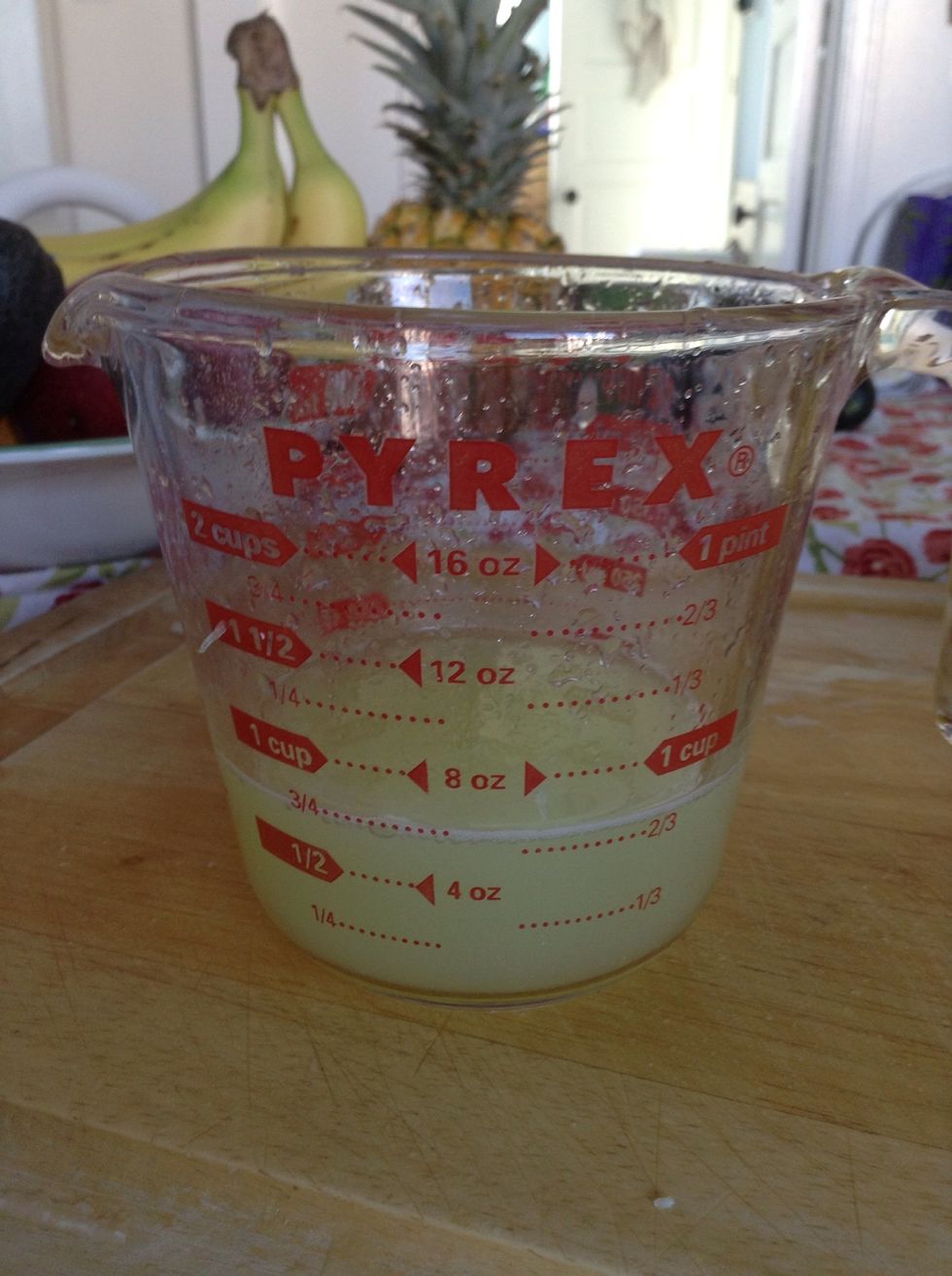 From 8 limes, I got almost a cup of lime juice. But I'm preparing a big batch of jicama to take to a party.
Pour the lime juice over the sliced jicama.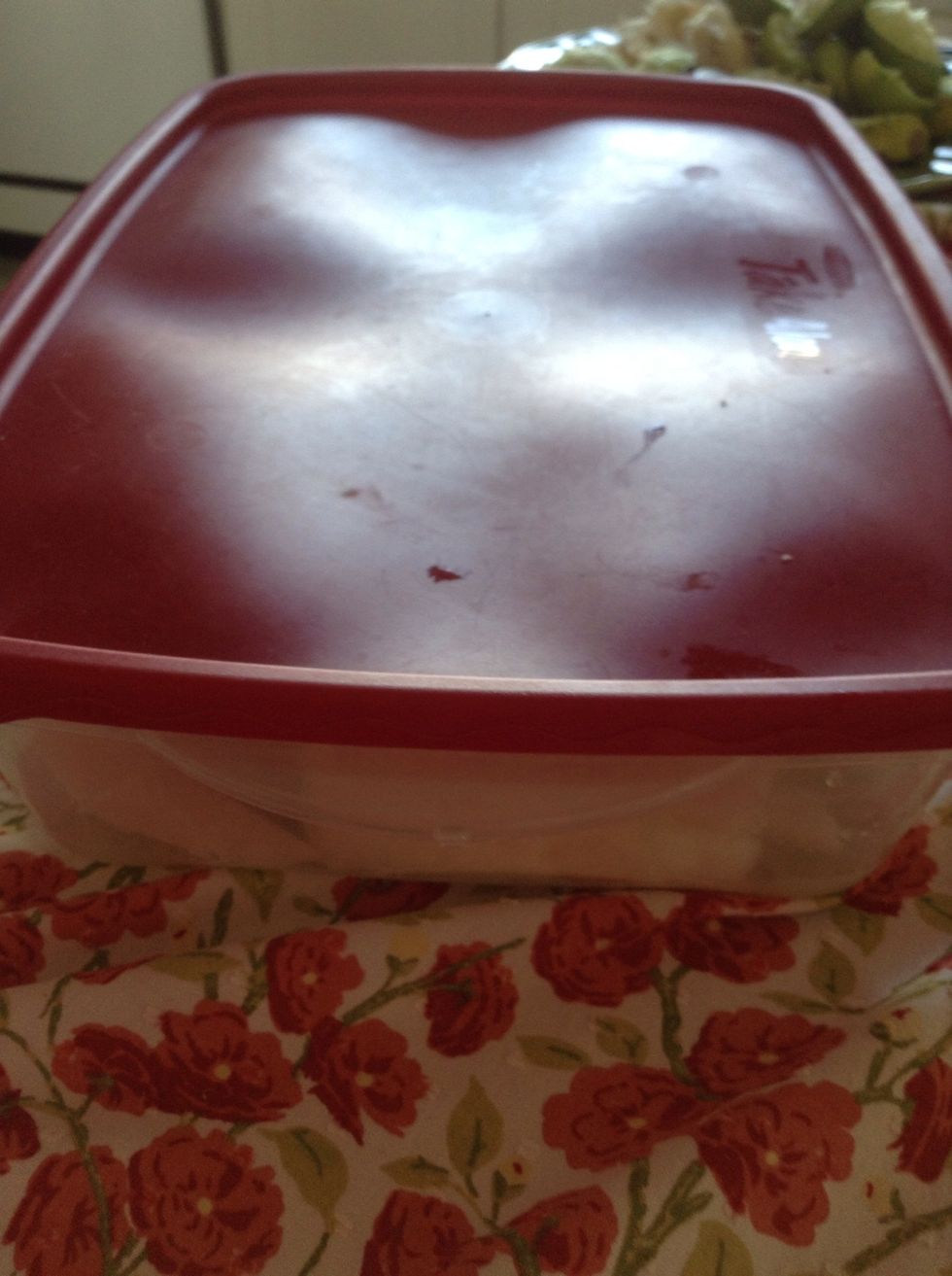 I use this covered container so I can shake it around to make sure all the jicama is coated in lime juice.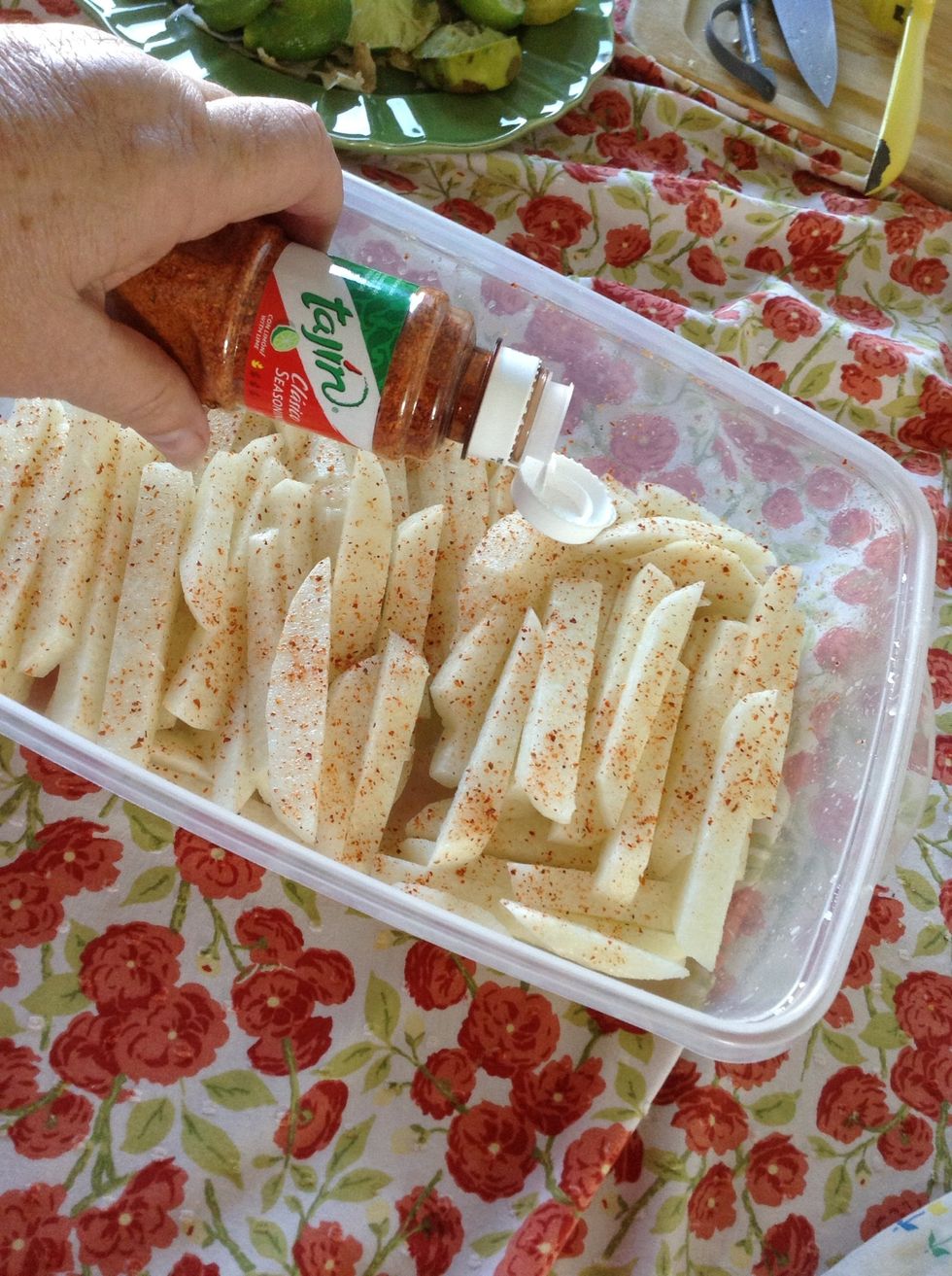 Finally I sprinkle on chile powder. That's it! We're done! See how quick and easy?! And wait until you taste them!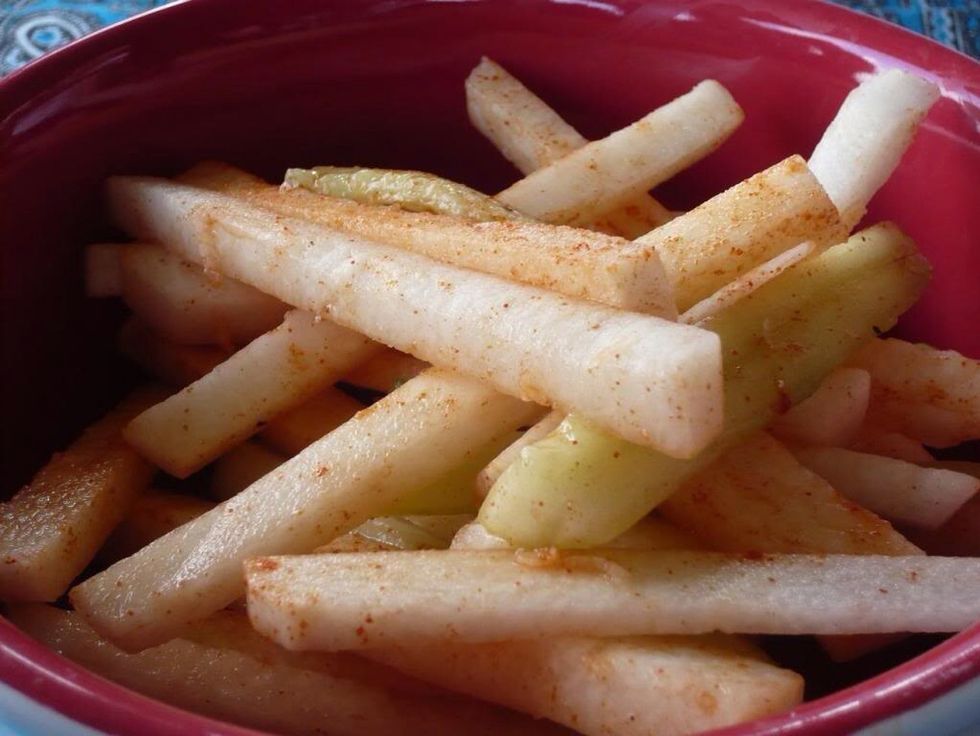 Serve alone or with other stuff. Today I sliced up "sticks" of pineapple (see my guide on how to cut a pineapple) & cucumber & tossed those together with the jicama, lime juice & chili powder. Enjoy!
Jicama
Limes
Chile powder
Felicia Gustin
I love to create! All kinds of things. Food, crafts, jewelry, art, photos, theater, events, history, social justice. My proudest creation is my daughter!