How to prepare honest-to-goodness healthy lunchboxes
Prepare Honest-To-Goodness Healthy Lunchboxes
12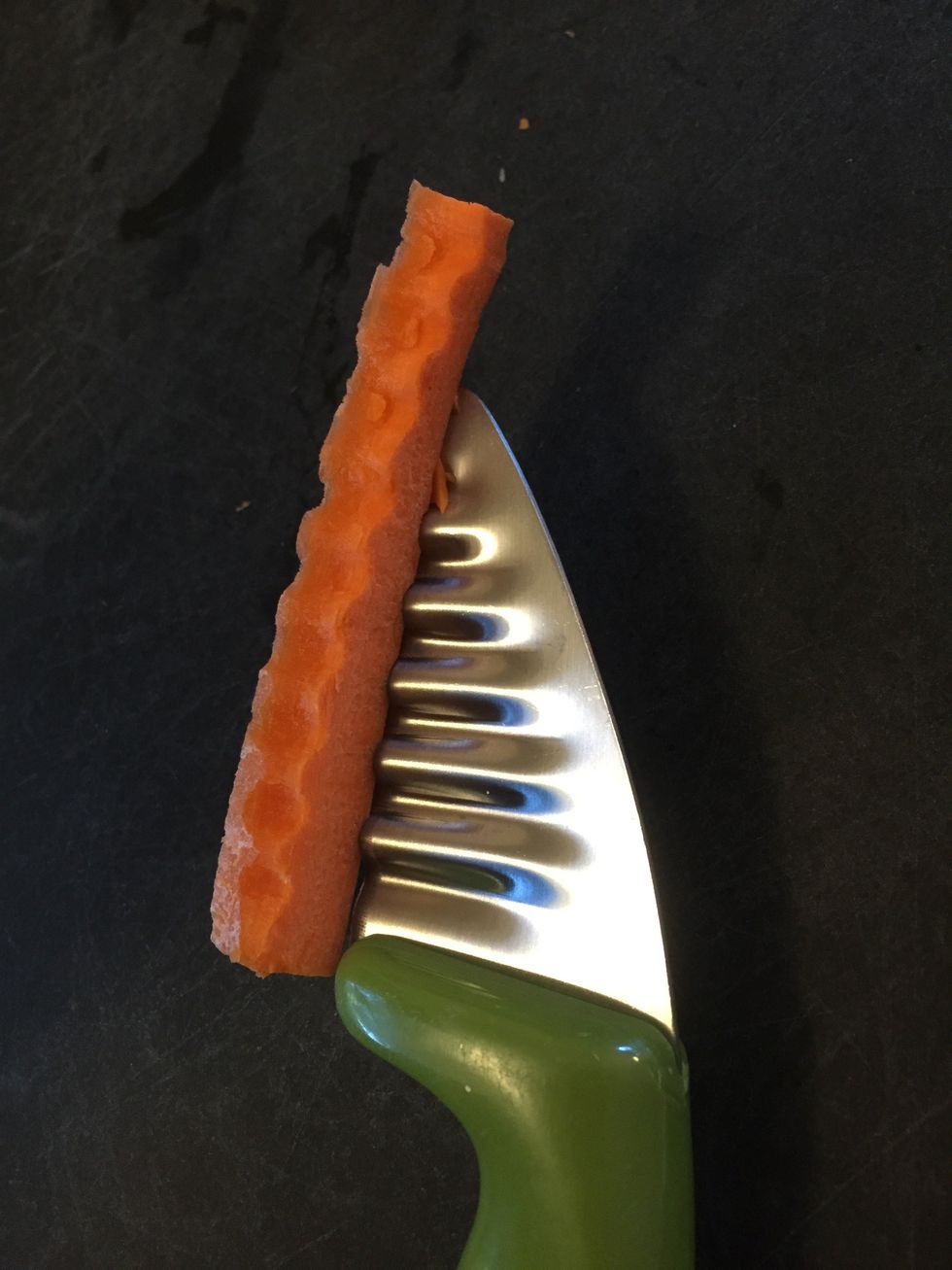 *Acquire new tools for the job.* A bag of peeled baby carrots isn't nearly as much fun to eat as garden carrots cut to look like waffle fries.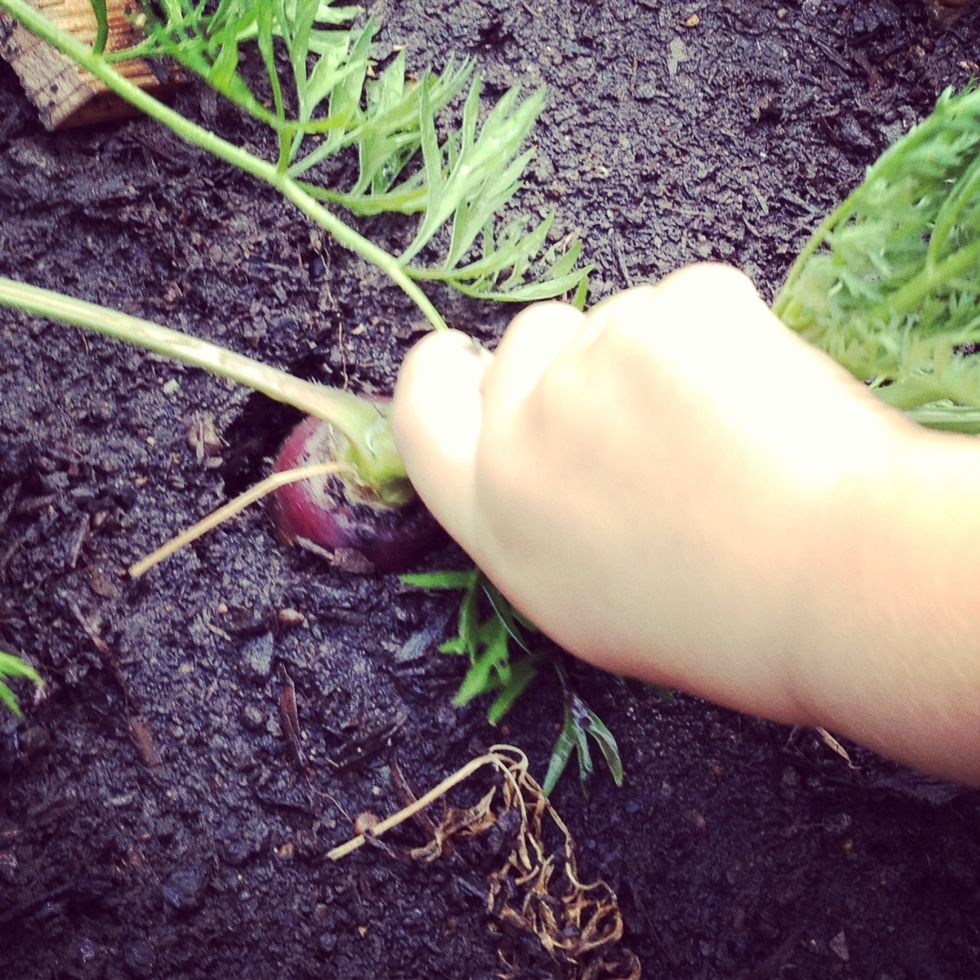 *Grow what you can.* Nothing "beets" a backyard harvest for flavor, freshness and convenience. A home garden can be as small as a few potted plants or as far and wide as the entire yard is long.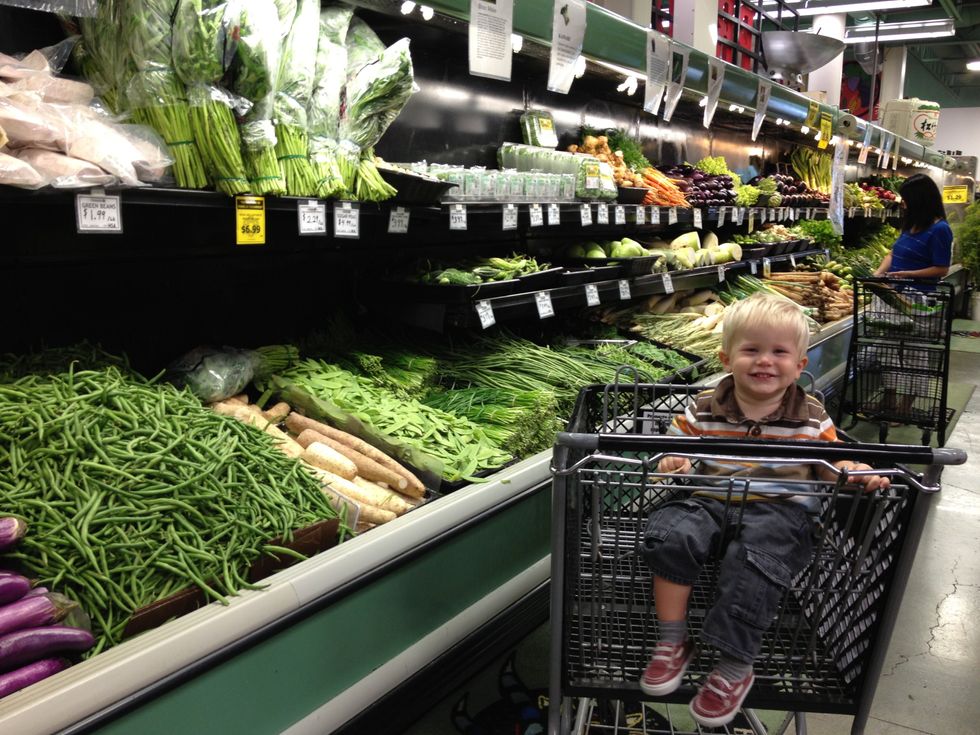 *Shop as a family.* This helps kids gain a better understanding of where food comes from. It also affords them opportunities to discover new things on their own and empowers healthy decision makers.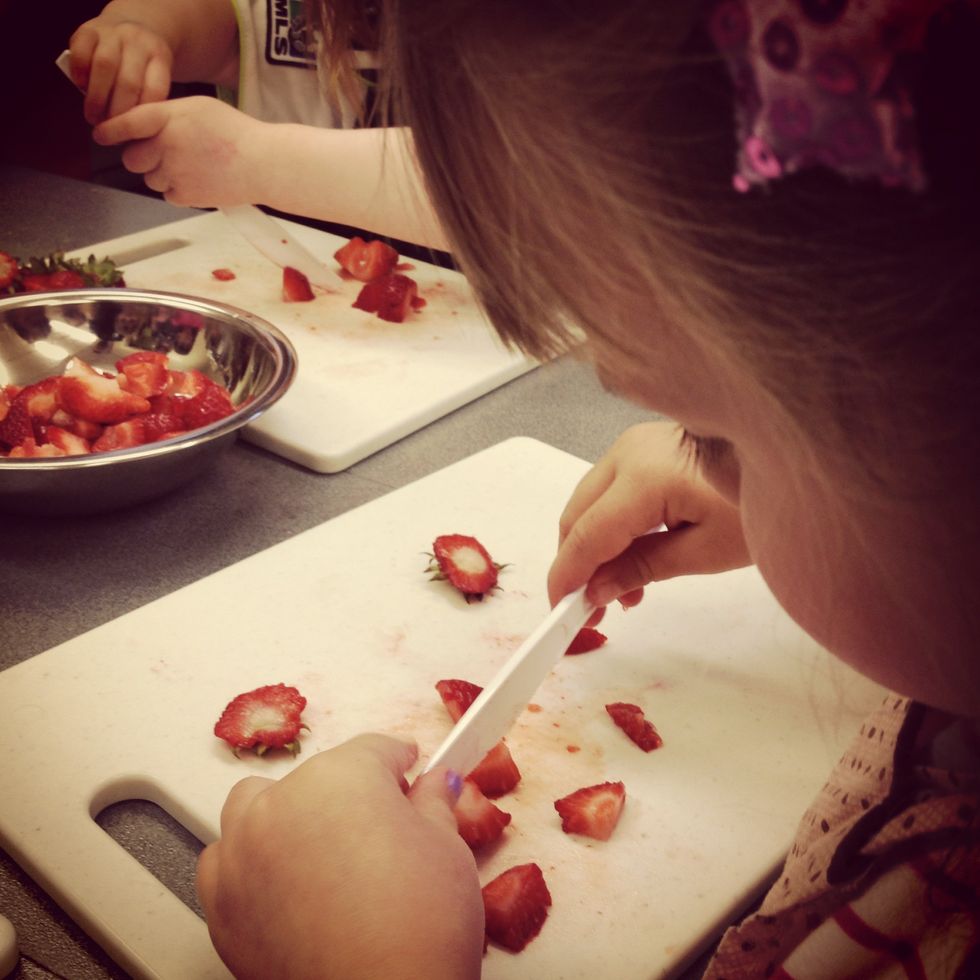 *Involve them in the process* Having kids help prepare their lunchbox will result in an invested interest which means they are much more likely to eat it. Win. Win.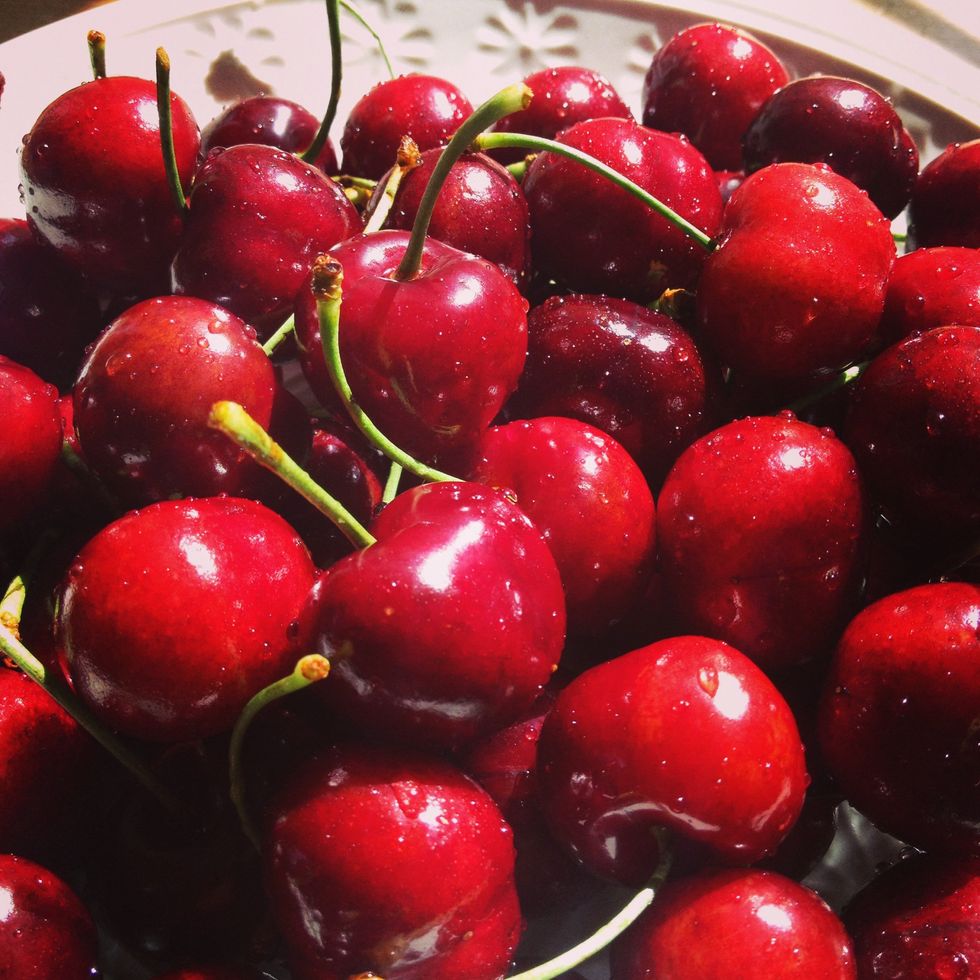 *Put a cherry on top.* Whenever possible, substitute treats made with processed sugar with fresh fruit instead.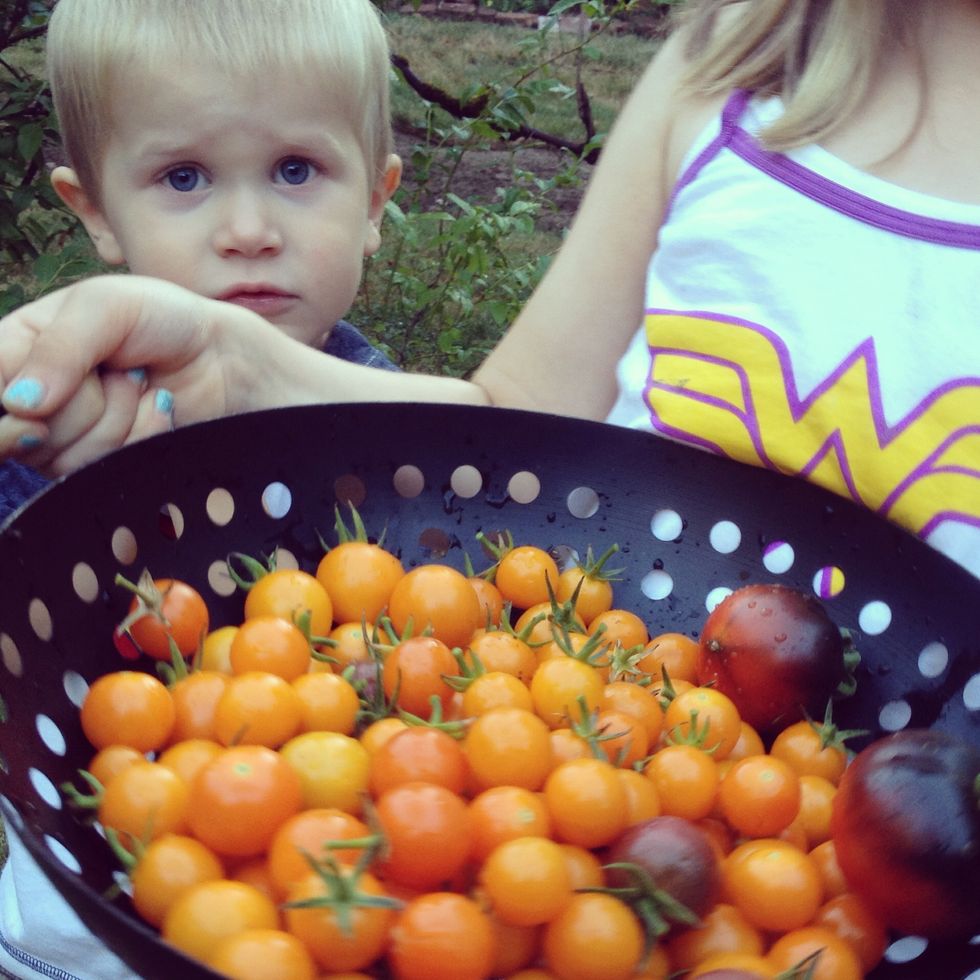 *Keep it simple.* Sometimes happy, healthy eaters are just a few homegrown cherry tomatoes away.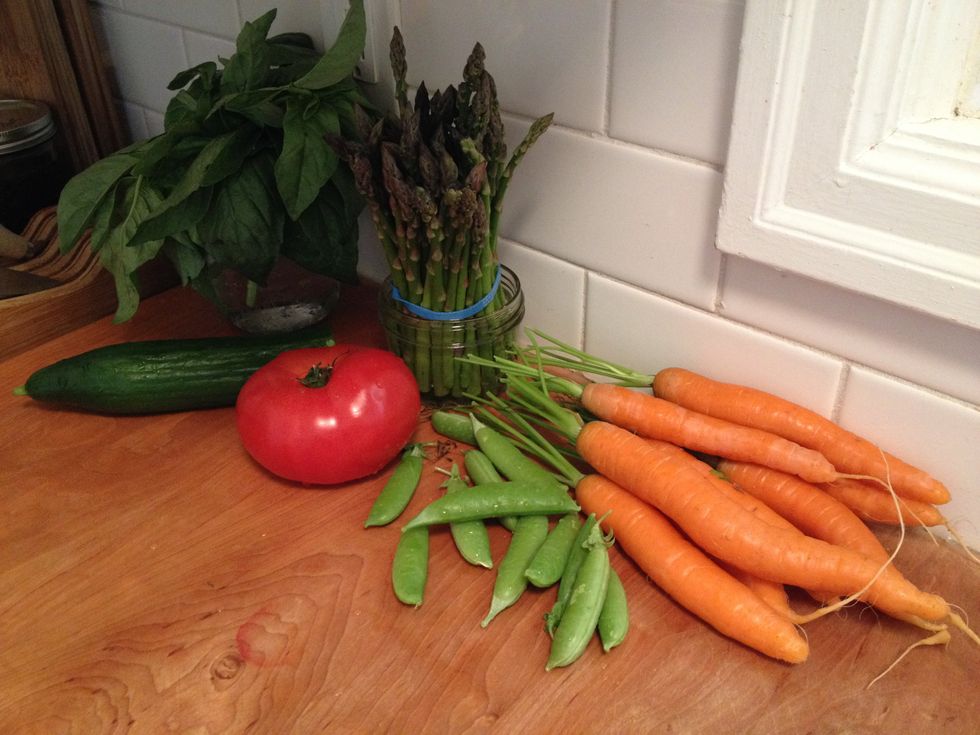 *Buy locally sourced, seasonal ingredients.* This is a bit of an investment, but the reward is flavorful food which not only tastes good but provides the vitamins and nutrients we all need to grow.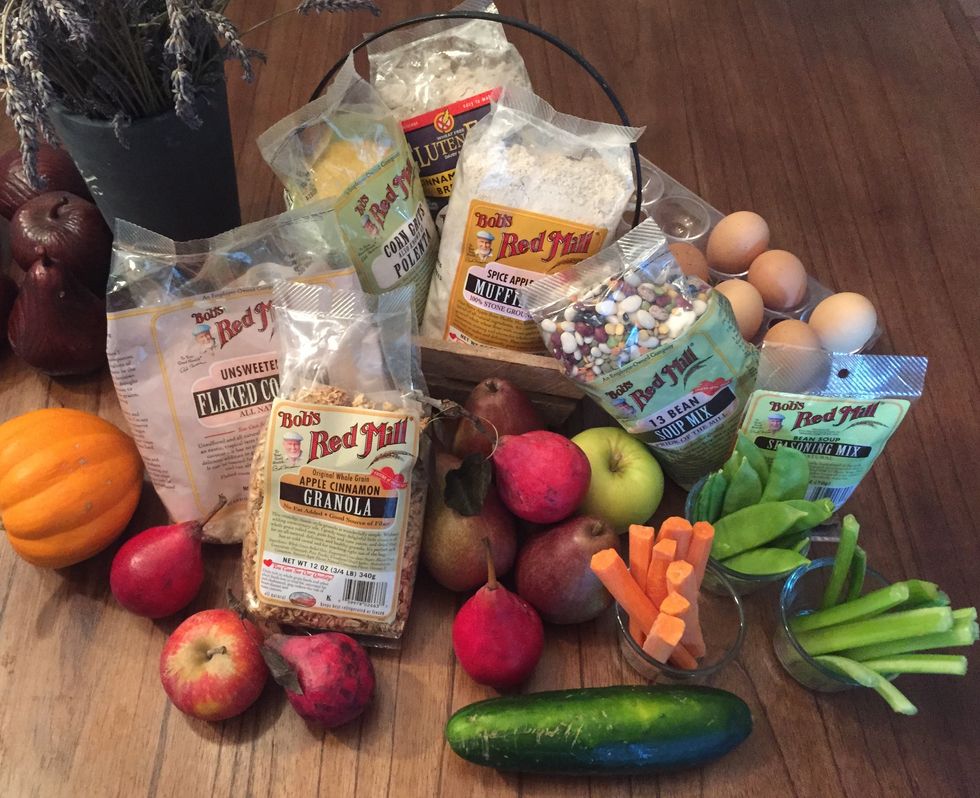 *Pack it with energy and vitality.* Bob's Red Mill believes in the power of whole grains with a passion. You can too by incorporating healthy whole grain options into your child's lunchbox.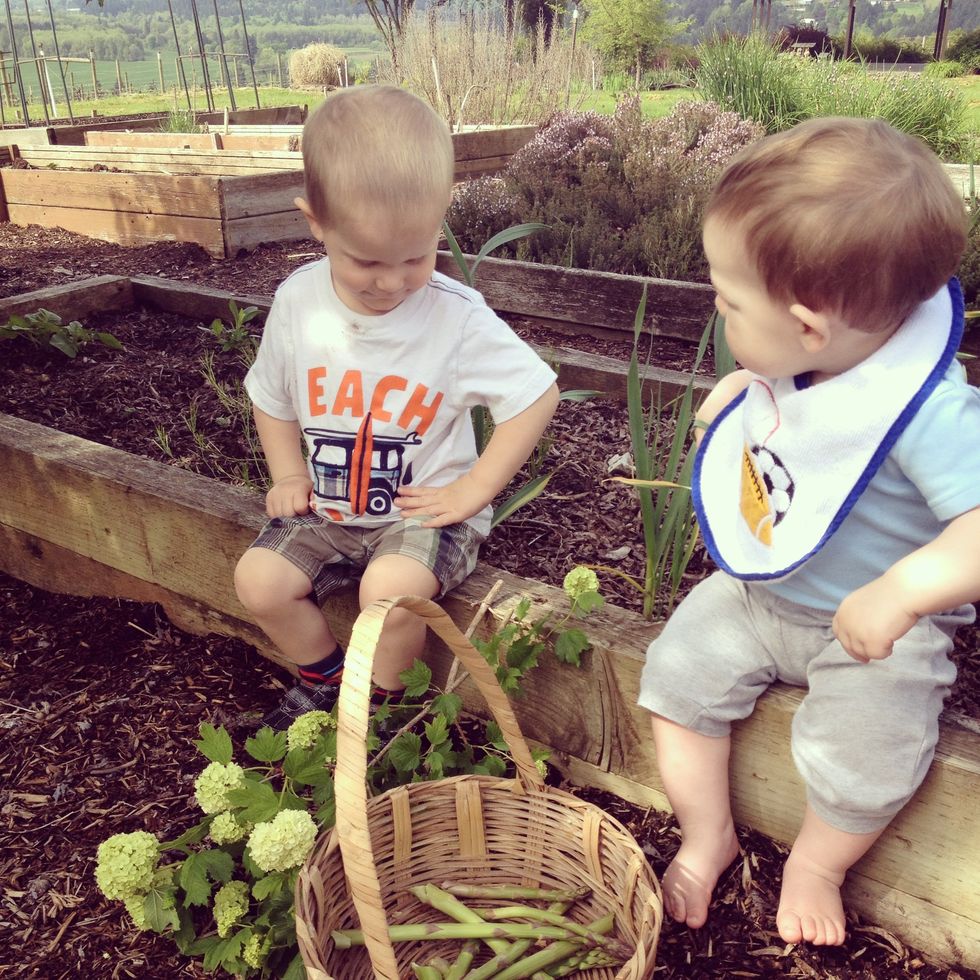 *Variety is the spice of lunch.* It can take a child up to ten samples of a new food to develop a taste for it. Don't give up.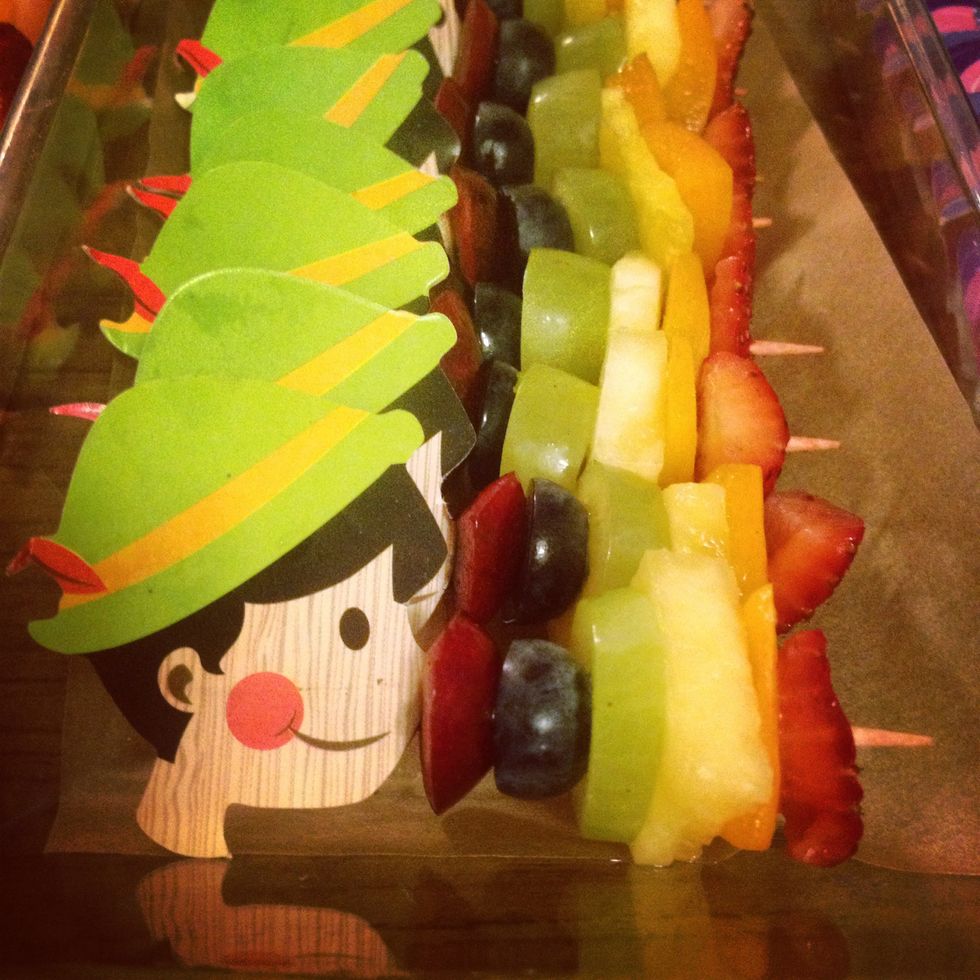 "Hunger is the best cook." ― Pinocchio. Remember, kids will eat when they are hungry. End of story.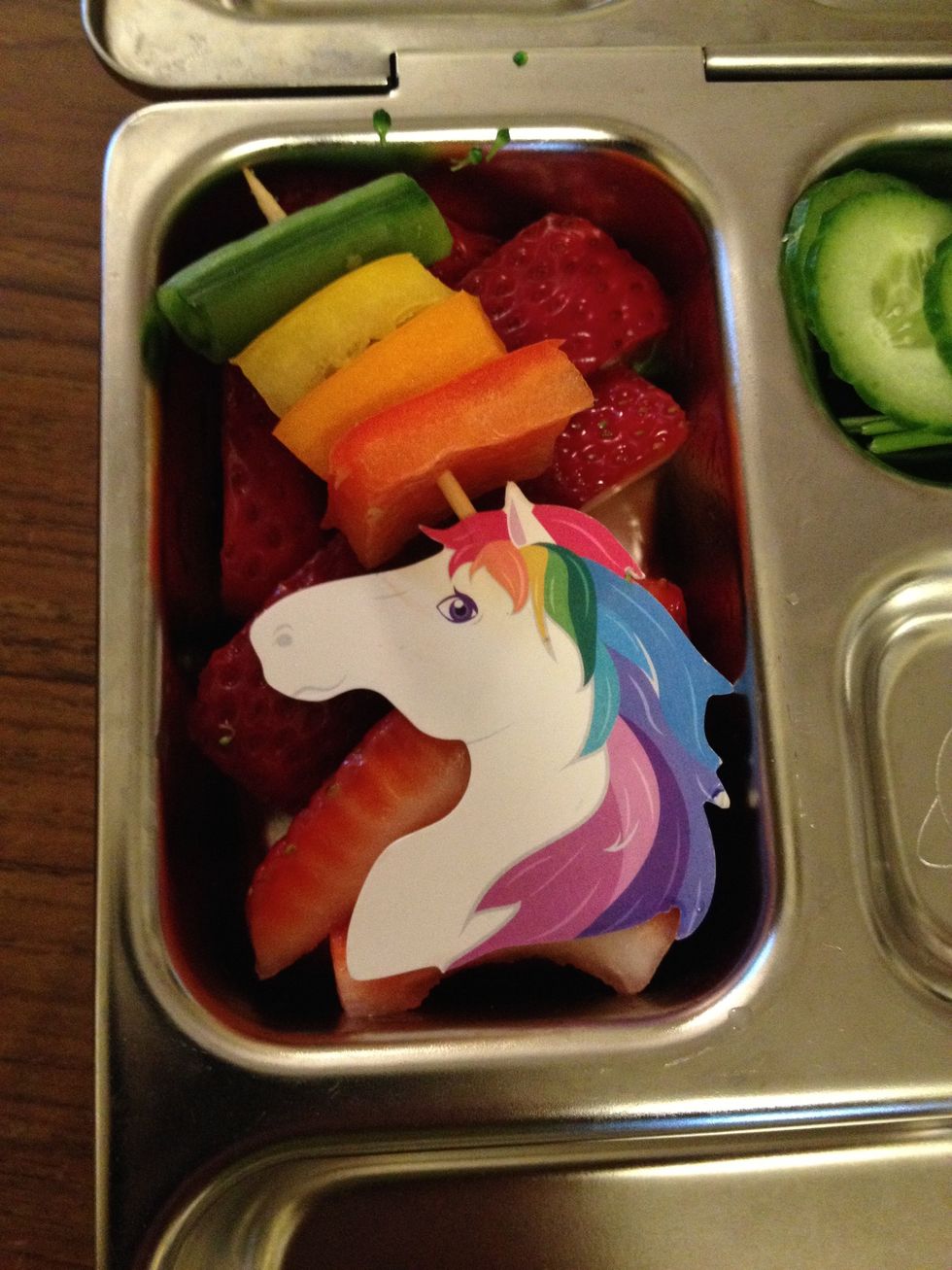 * Rainbows and unicorns* Color and creativity are two recipes for success. Kids enjoy brightly colored fruits and vegetables and tucking a playful element of surprise into the lunchbox works wonders.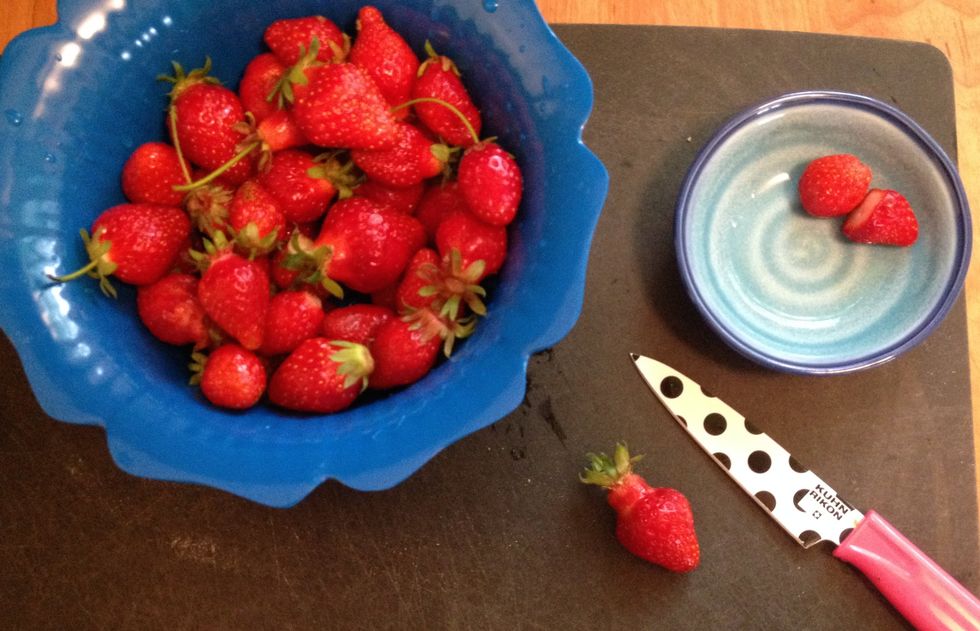 *Healthy. Fast. Cheap. Pick two.* You can get healthy food fast, but it will cost you. You can get fast food cheap, but it isn't healthy. You can get healthy food cheap, but it will require time.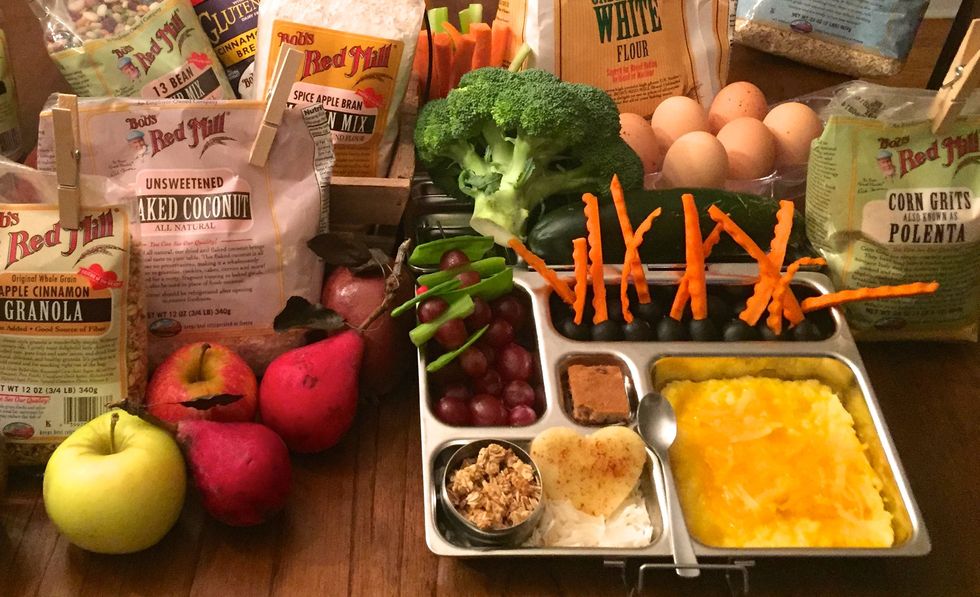 *Use the good stuff.* This lunchbox features Bob's Red Mill Apple cinnamon whole grain granola with unsweetened coconut, corn grits (polenta) with cheese and a bite-sized spice apple bran muffin top.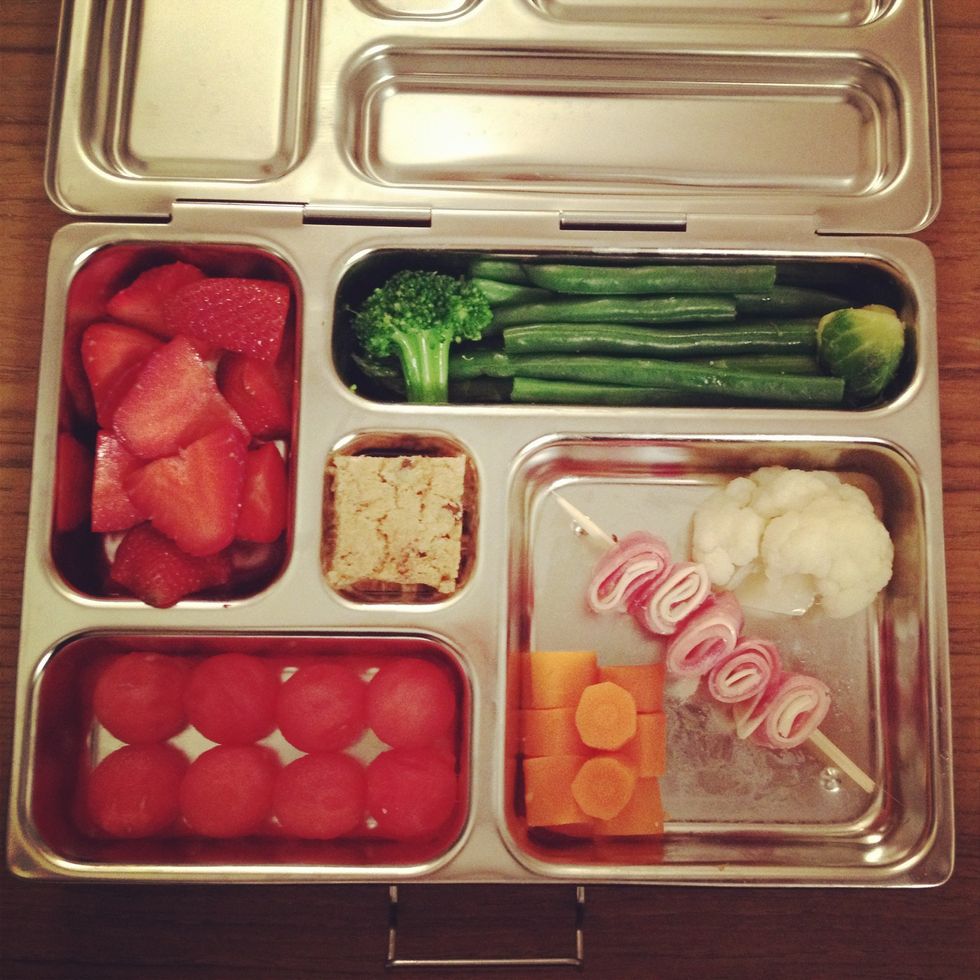 *Portion for little people* Remember, they have tiny tummies. You'll have better luck if you provide a variety of healthy options in smaller, more manageable amounts. Less food waste as well!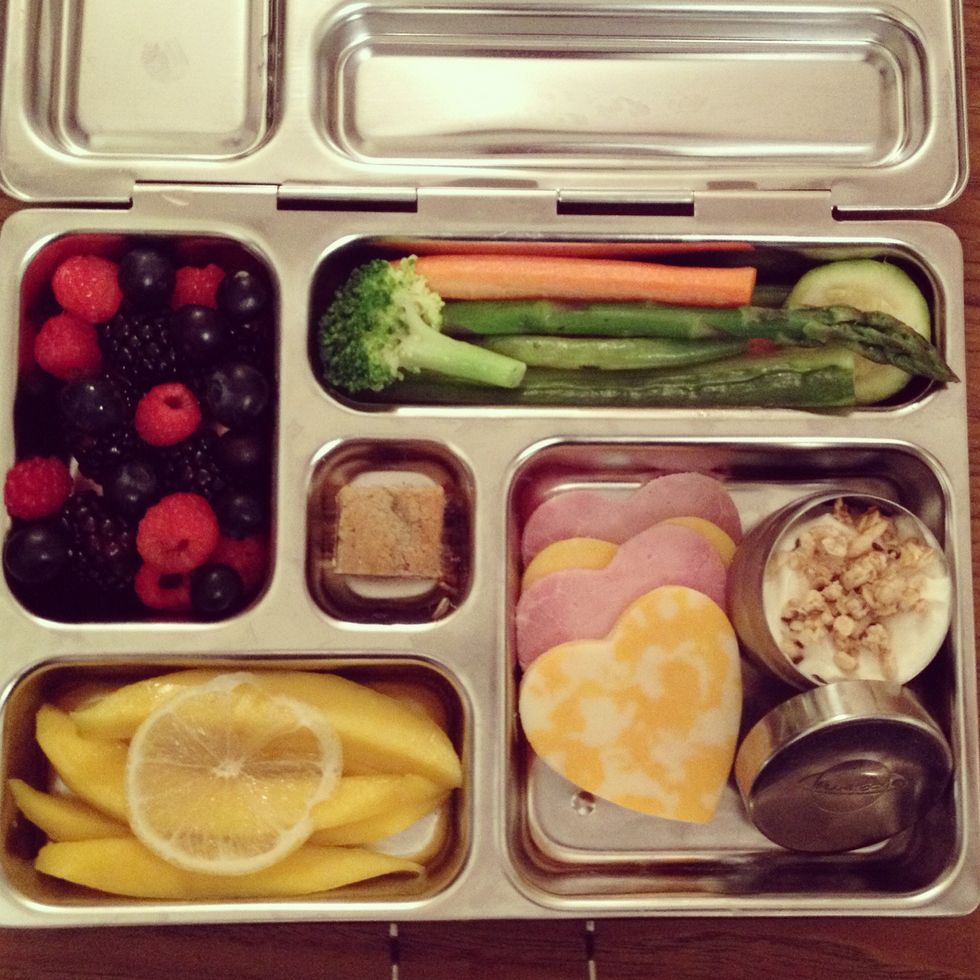 *From the heart.* A collection of simple cookie cutters can have big impact on presentation. From stars to hearts kids will love eating their way through the shapes.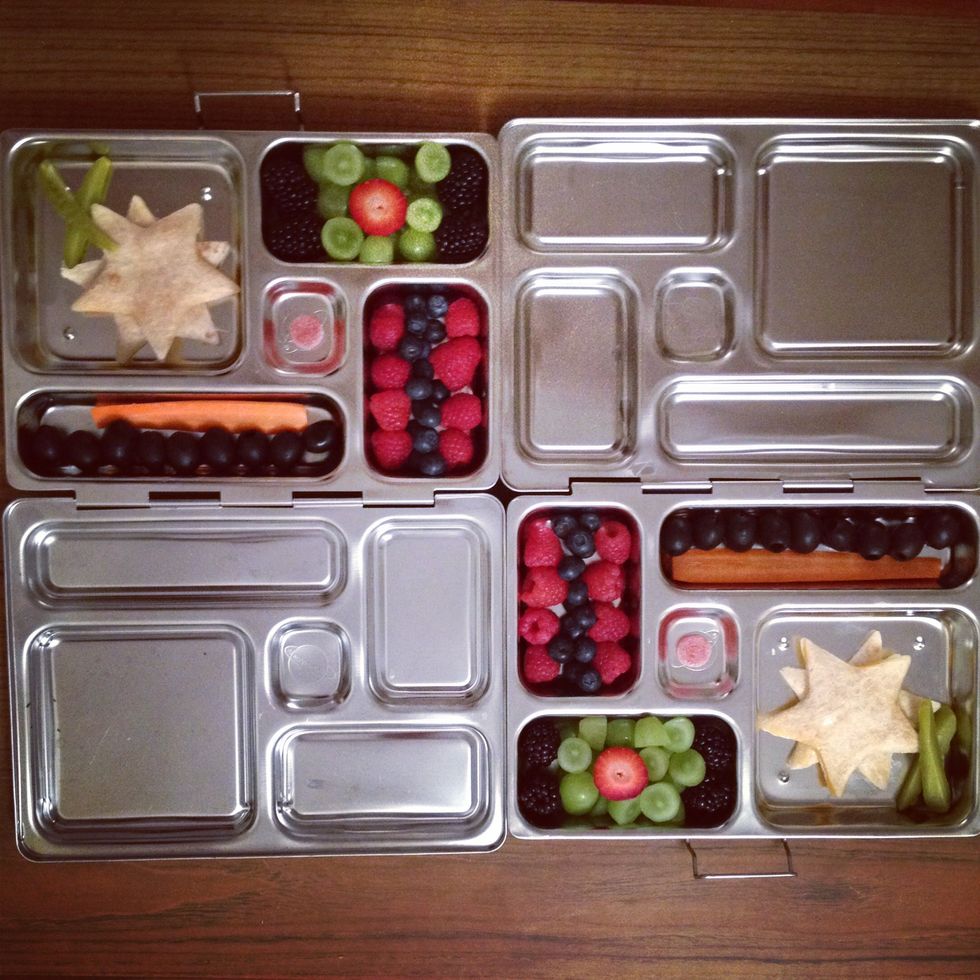 *Luchboxes just wanna have fun.*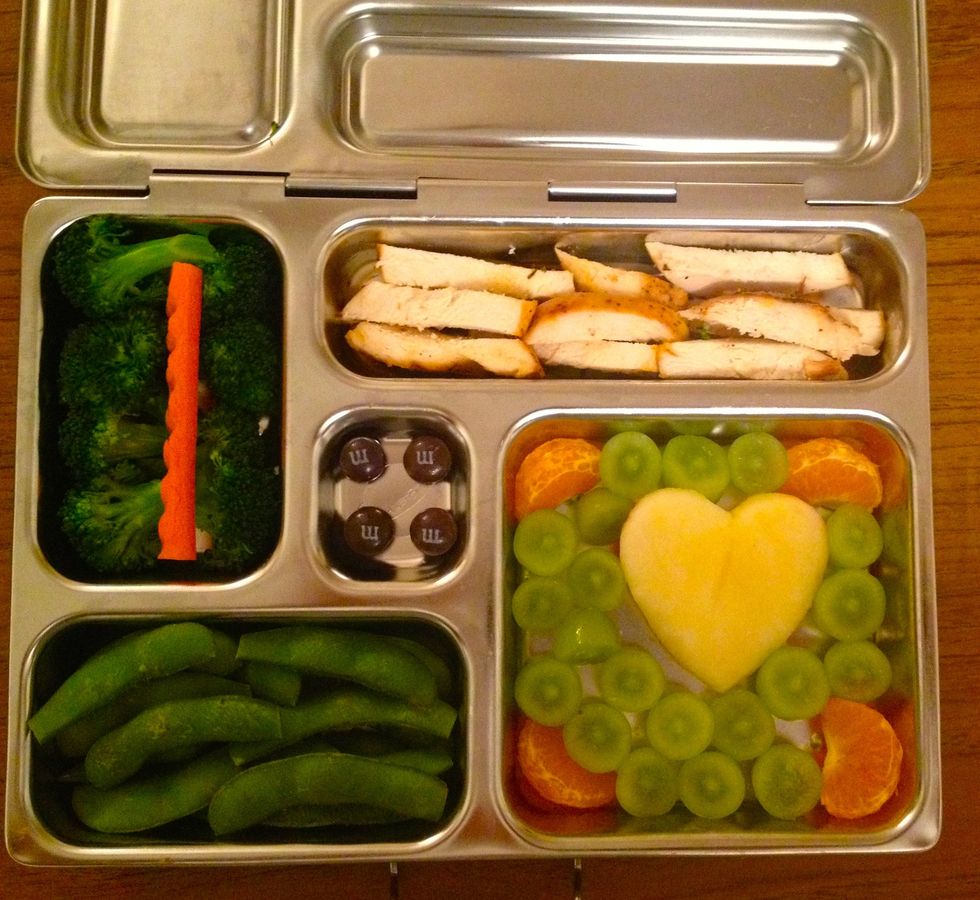 *P is for protein* Edamame (soybeans) contain nine essential amino acids that our body requires but cannot make itself. It also contains a broad spectrum of essential vitamins and minerals.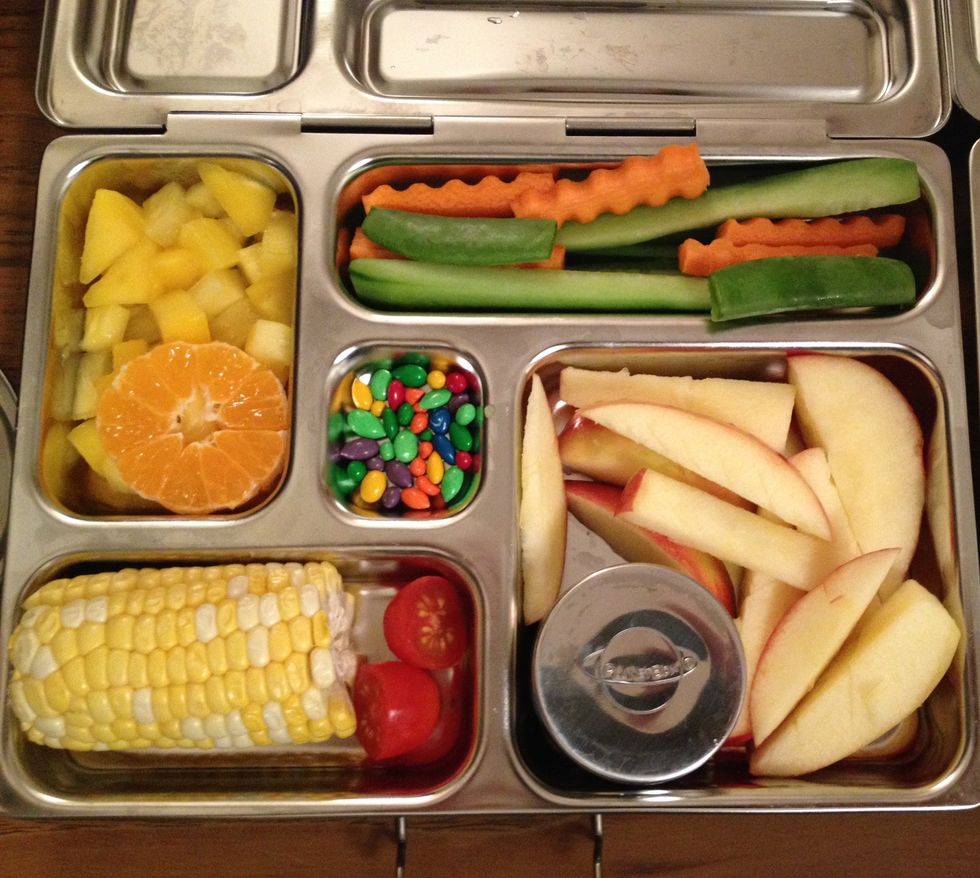 *It doesn't have to be perfect.* It is okay to make it up as you go along. If you feel good about it, you're doing it right.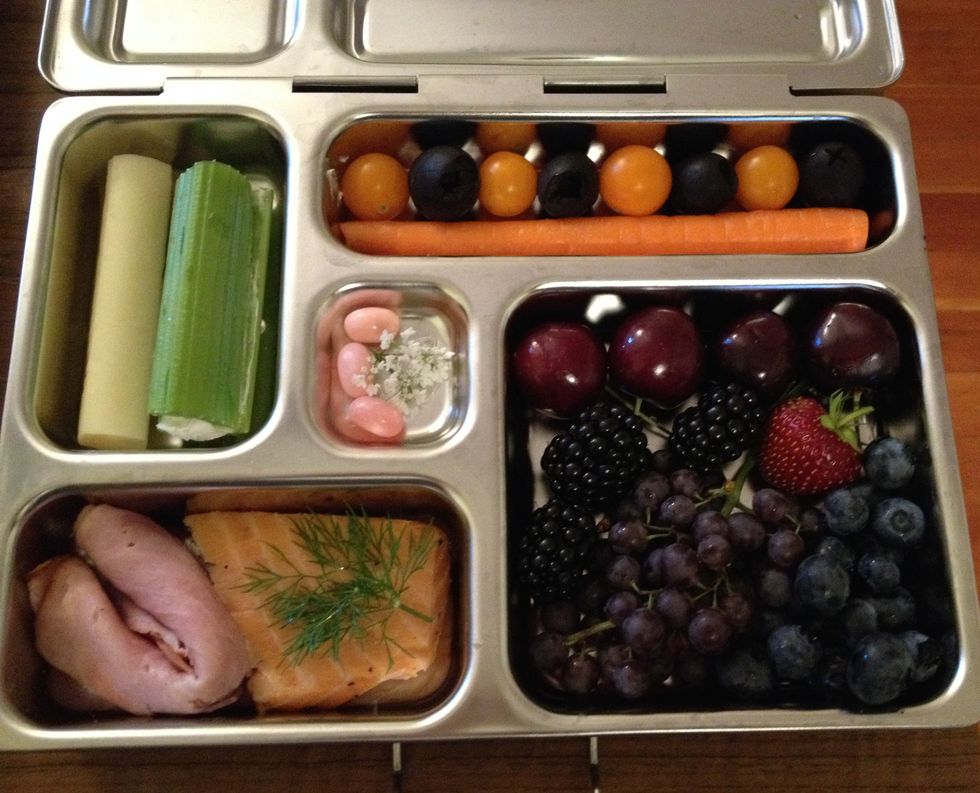 *Wellness begins with a bite* Consistency is key when it comes to nutritious lunches. If you continue to provide healthy choices day after day, children they will eventually learn to appreciate them.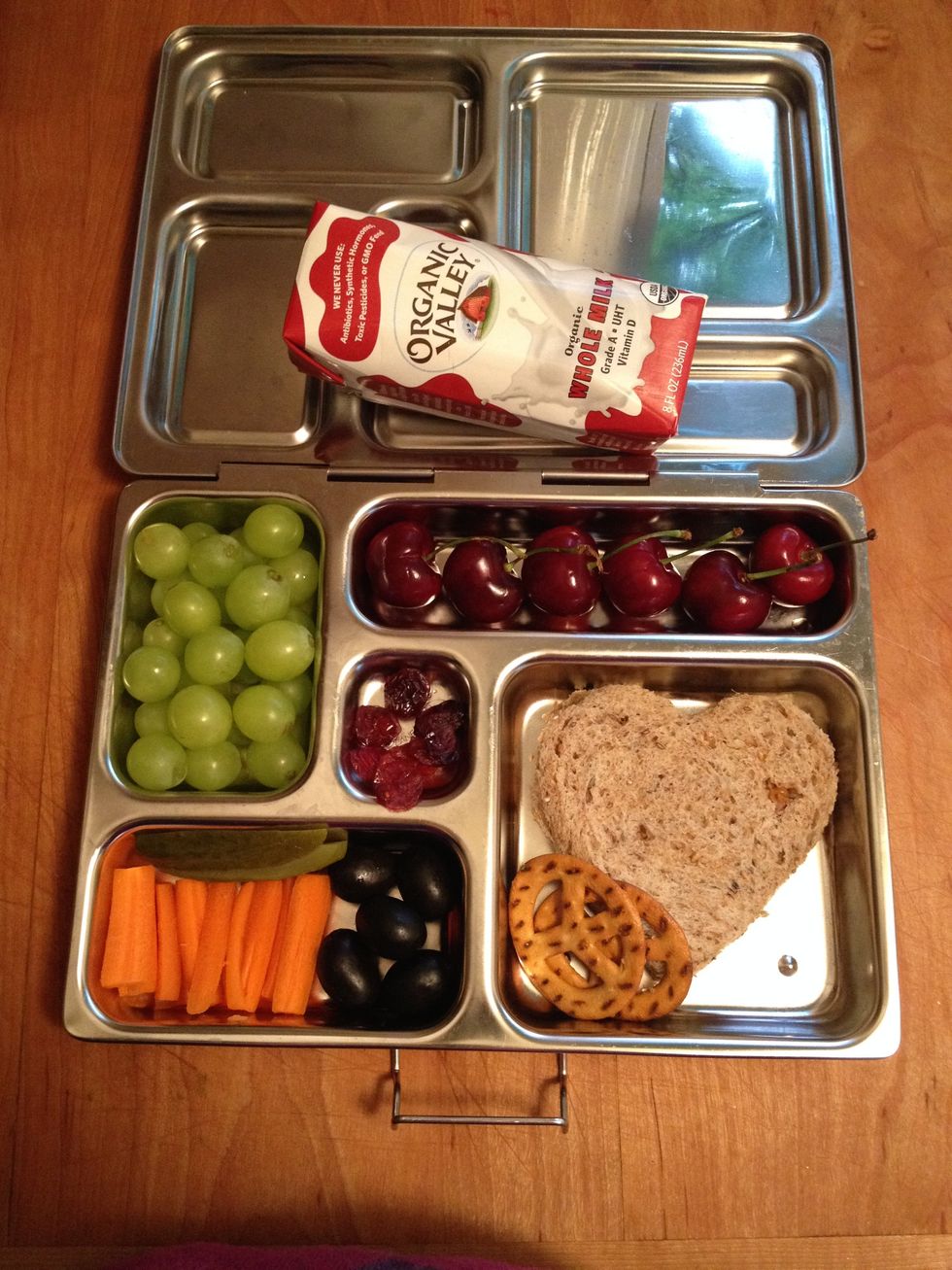 "One cannot think well, love well, sleep well, if one has not dined well." ― Virginia Woolf
*There's no such thing as a free lunch* It is no secret that preparing healthy lunches takes time, effort and money. However, the return on investment is worth it.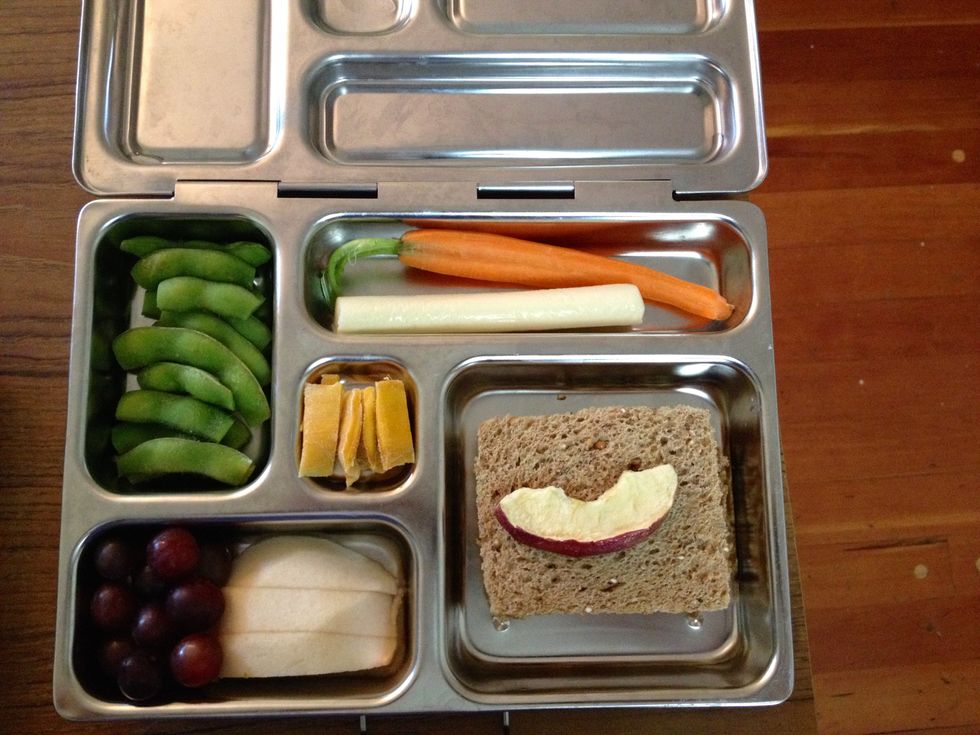 *Would you eat it?* A simple question to ask but an important one. Your answer will be a good guide for packing lunchboxes that get returned home empty.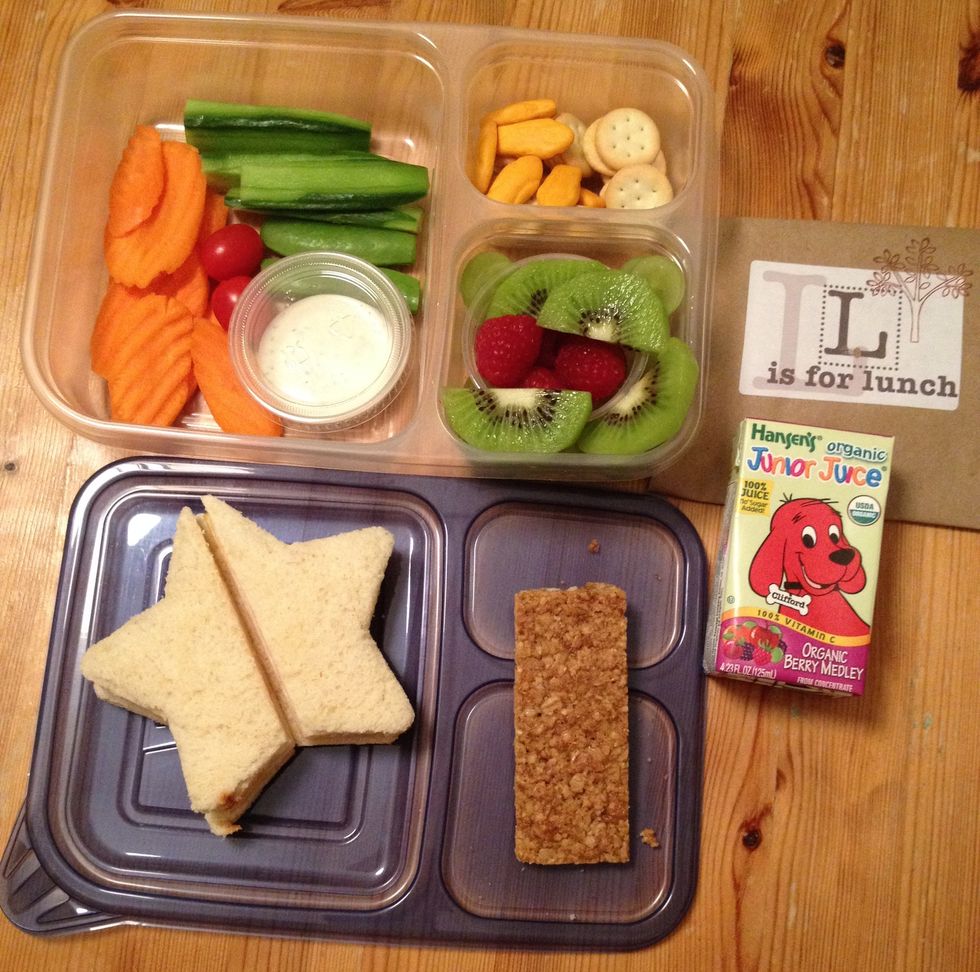 *L is for Lunch* A lunchbox can take a variety of different shapes and sizes. On field trip days I tend to use disposable options that still offer an eye pleasing presentation.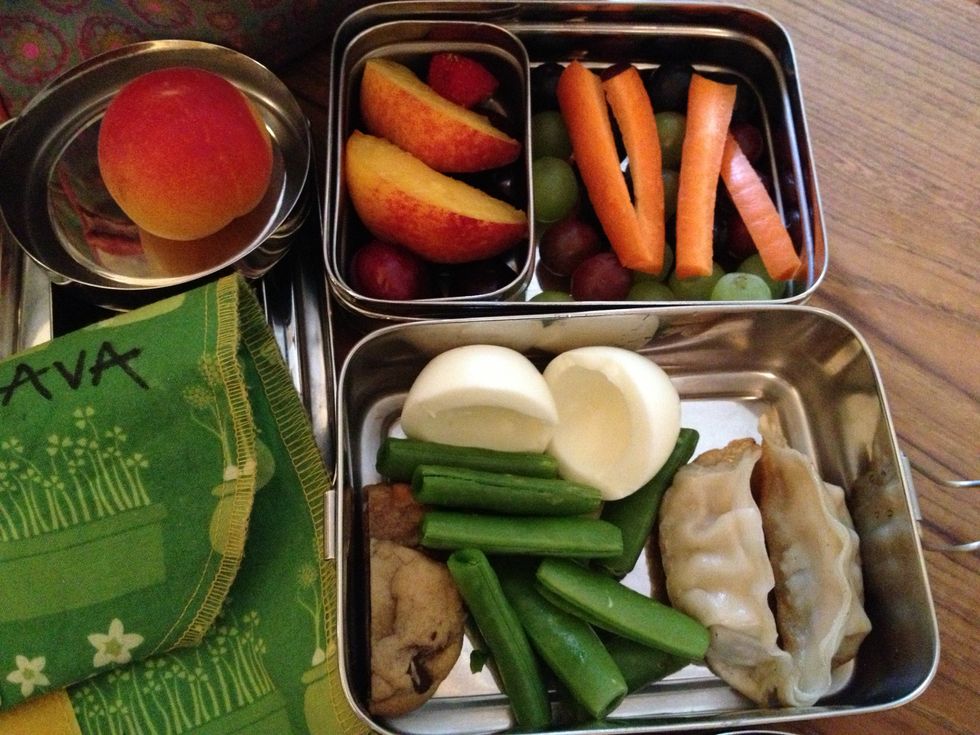 *You're eggin' me on!* Hard boiled eggs ARE all their cracked up to be. They provide an excellent source of protein for growing bodies. Kids typically have a love-hate relationship with the yolks.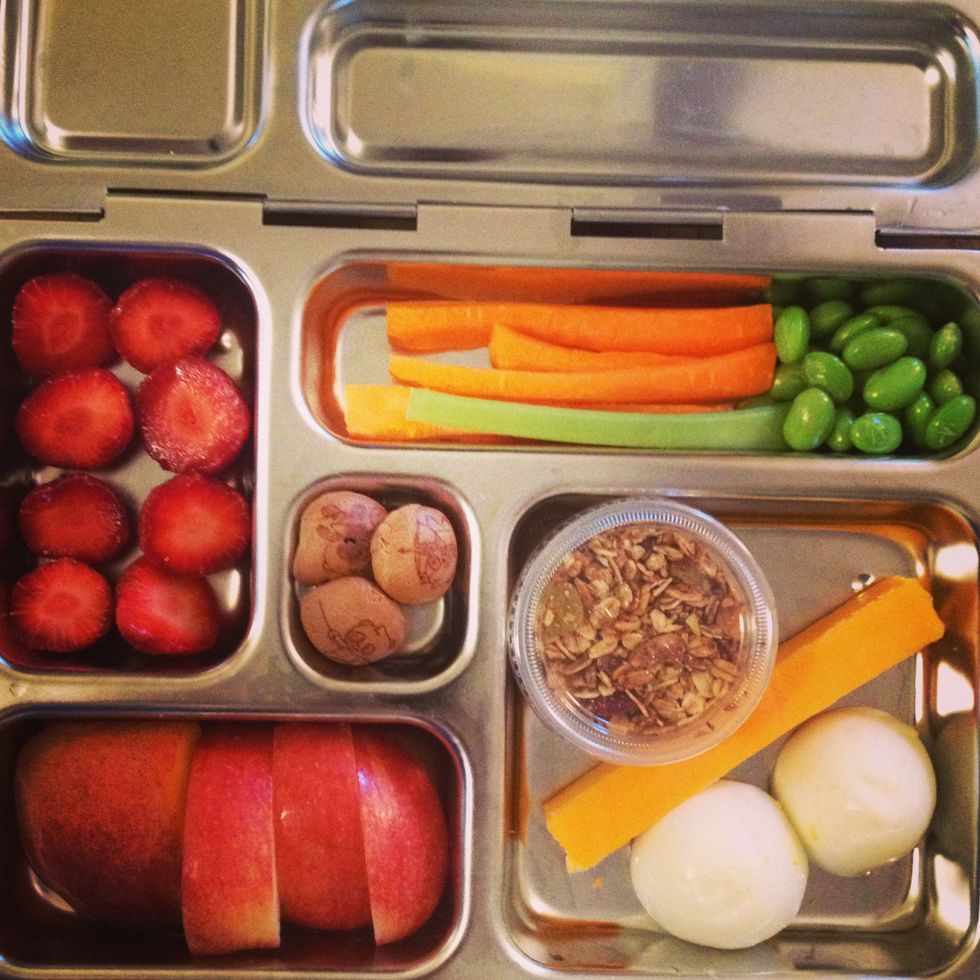 *It's as simple as supply and demand.* If you only put good food inside their lunchbox, they will eat good food.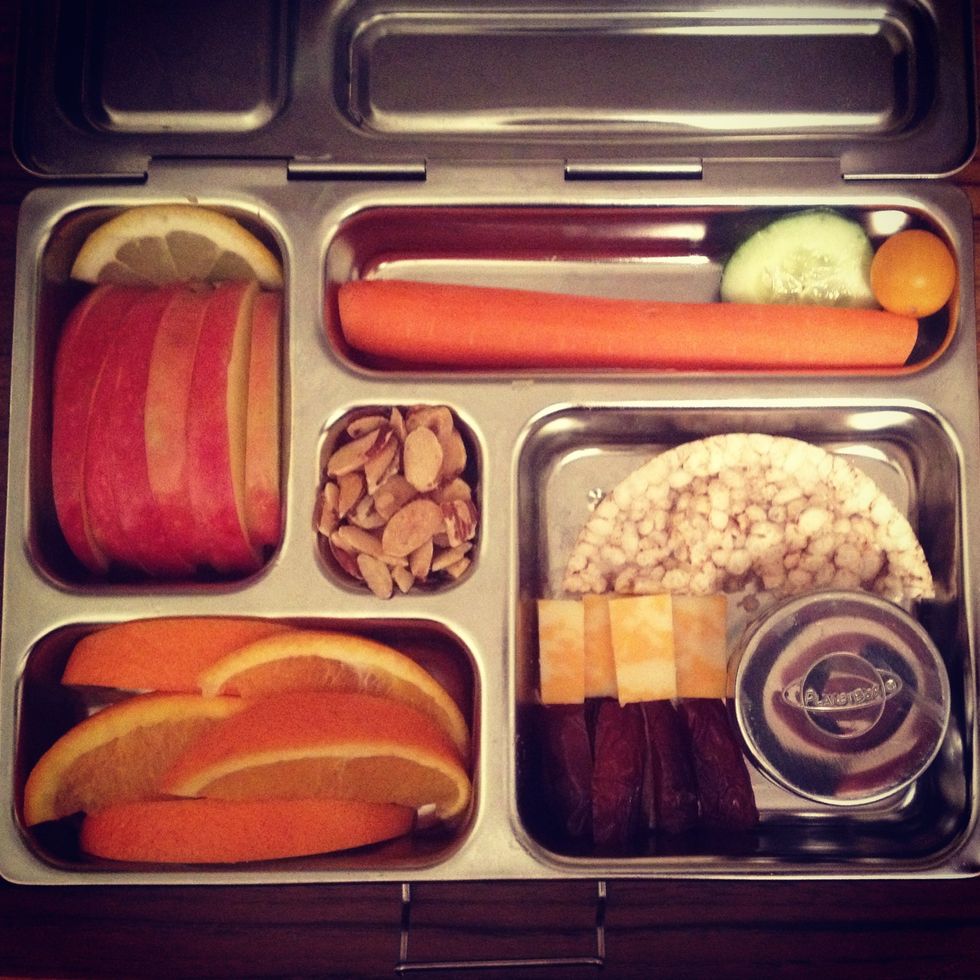 *Kids are what they Eat. Sleep. Play.* Hummus and a rice cake are always welcome additions to our lunchboxes.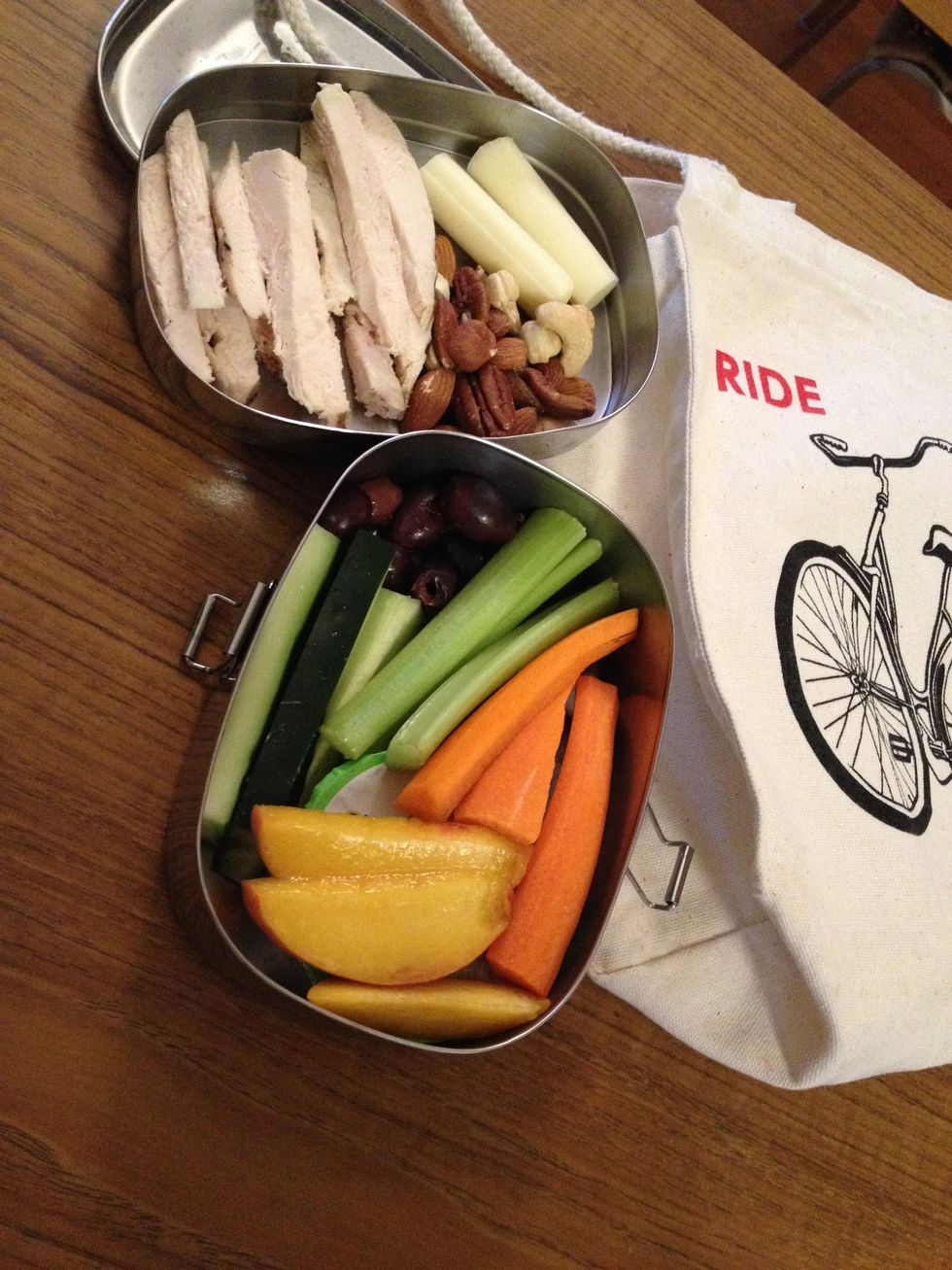 *Like riding a bike* It takes practice to provide healthy lunches, but once you get the hang of it, it becomes natural and cannot be forgotten. Happy trails to a journey of good health!
1.0 Environmentally friendly, sustainable lunchbox
1.0 Sharp paring knife
1.0 Swivel vegetable peeler
1.0 Crinkle cutter / Waffle / Zig Zag knife
1.0 Lemon juicer
1.0 Apple slicer
1.0 Cherry/olive pitter
1.0 Egg slicer
1.0 Melon baller
1.0 Wire cheese slicer
2.0pch of passion for fresh ingredients
2.0c of creativity
2.0Tbsp of time and effort
Elaina Spring
I'm a mom with fantastic friends, a loving husband & two adorable kids. I'm a passionate people person with a reverent dedication to living life to the fullest.